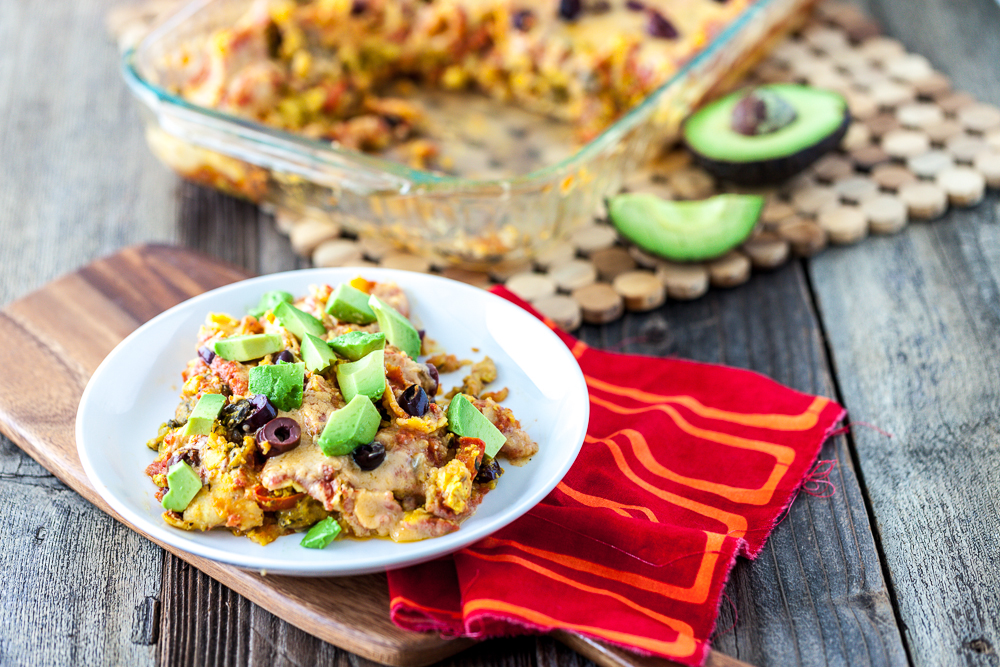 There are three things to note about the photographs in this post:  1.)  The swatch of red and orange fabric in this picture is famous.  It was used in Isa Chandra Moskowitz's upcoming book and I think she would appreciate that I make that perfectly clear upfront.
2.)  Chris and I currently have an abundance of Teese Nacho Cheese because we each got one in our VVC swag bags, plus I already had one leftover from my April Vegan Cuts snack box (by the way, have you subscribed yet?  You should- the monthly snack box is awesome).  Can you spot all the Teese (Hint: they're not hidden at all)?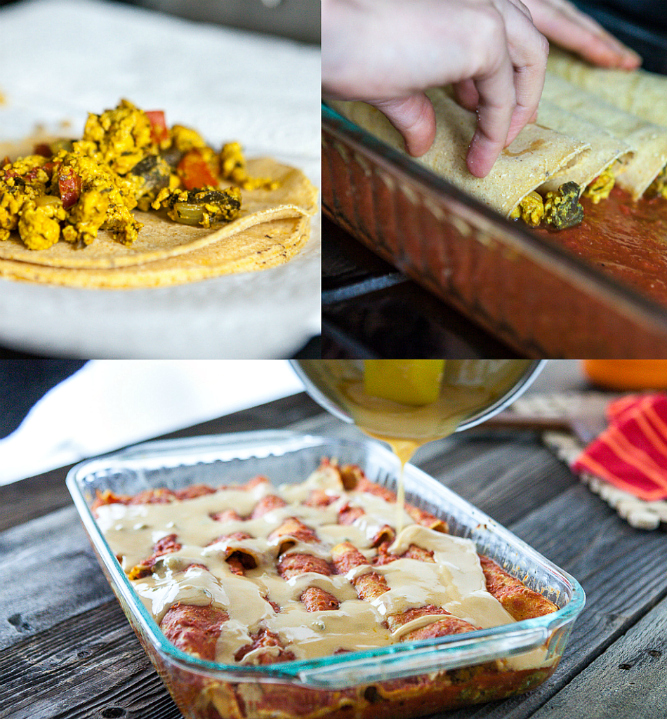 3.)  Nachos are messy.  Tofu Scrambles are messy.  Enchiladas are messy.  It goes without explaining that when combining all three, the result will also be messy.  It's just science.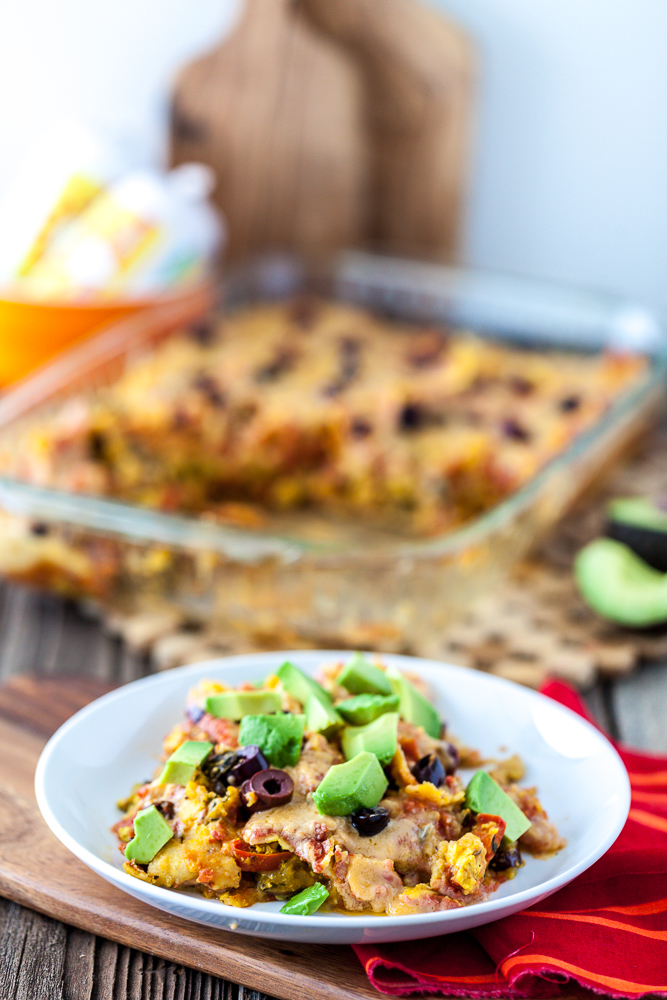 The first try at plating this dish was a total fail.  The spicy red sauce had made the corn tortillas a little soft, so when I tried to lift one enchilada out and onto a plate, mushroom and bell pepper-filled tofu scramble came spilling out, along with the hot melty nacho cheese.  It was a hot mess on a plate.  It was a ridiculously delicious hot mess, but a hot mess all the same.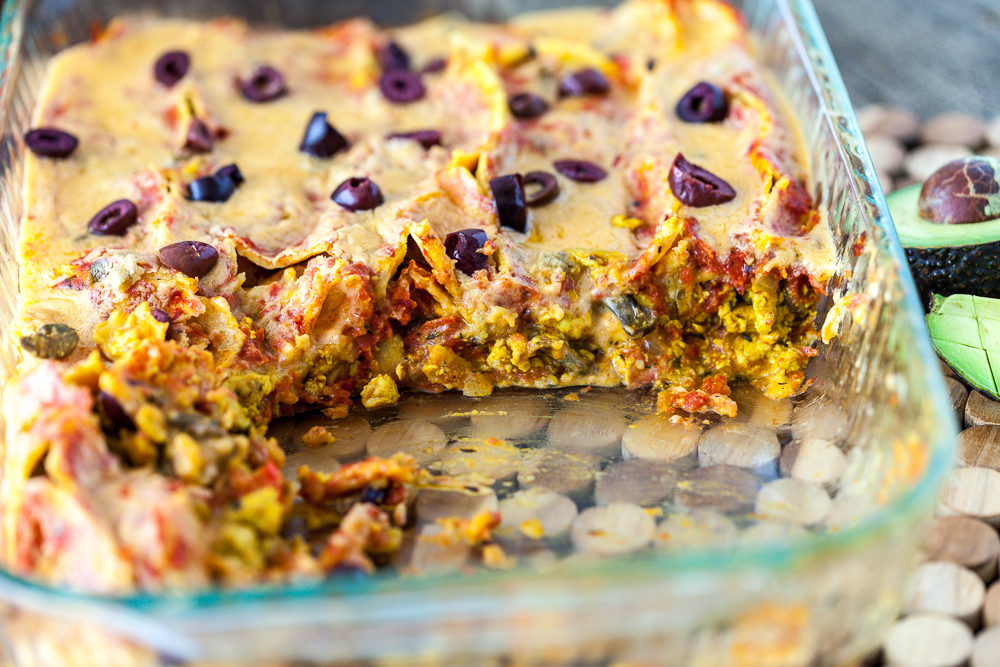 What you're seeing in these photographs is the second plating attempt.  It was also messy, but not as bad.  I decided to just embrace it and show you all what this messy and amazing meal really looks like.  The chopped avocado went on, very haphazard-like, just as I would do if I were not going to photograph it before eating it.  It's not pretty, but heavens to betsy, these nacho tofu scramble enchiladas are just the best enchiladas I've ever made!  Or devoured eaten!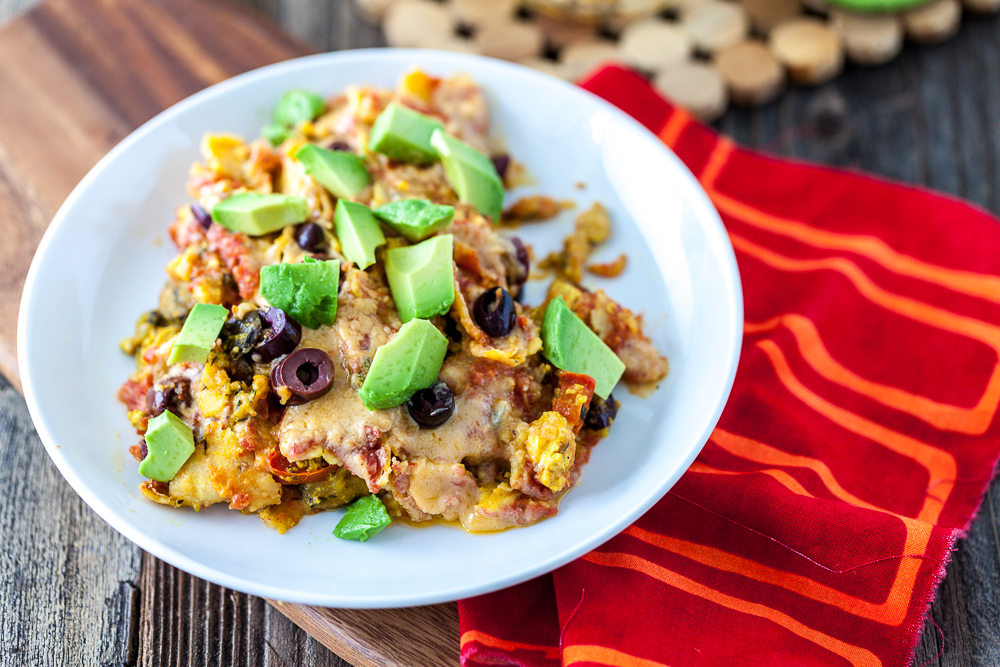 Three things you need to take away from this post:  1.)  Tofu scramble is made to go in enchiladas;  2.)  Teese's vegan nacho cheese is awesome and was made to go on top of tofu scramble enchiladas; and 3.)  Messy food just tastes better.  It's science.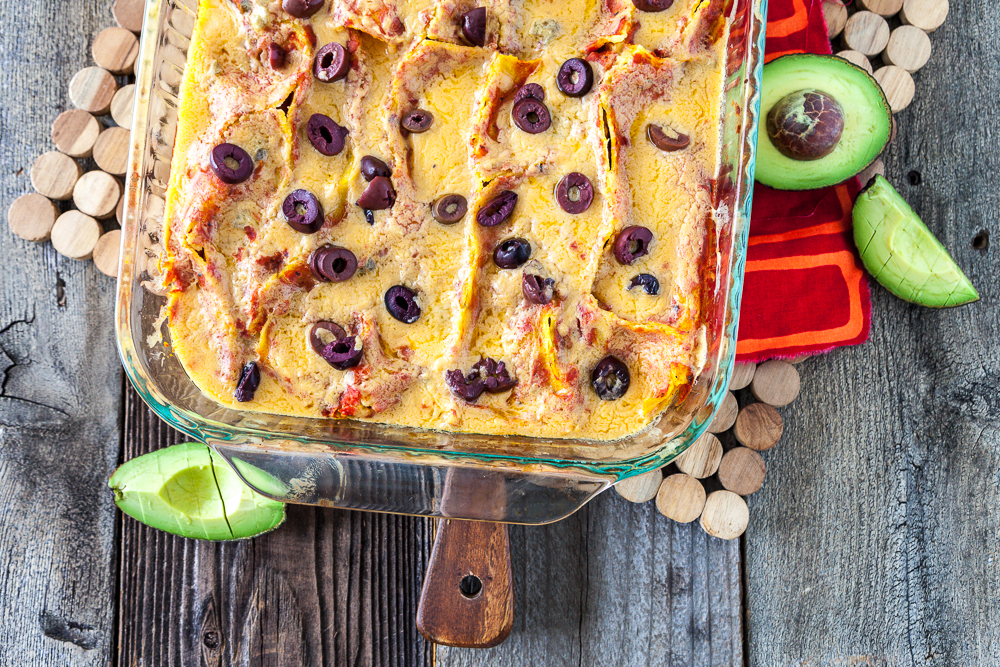 [amd-zlrecipe-recipe:101]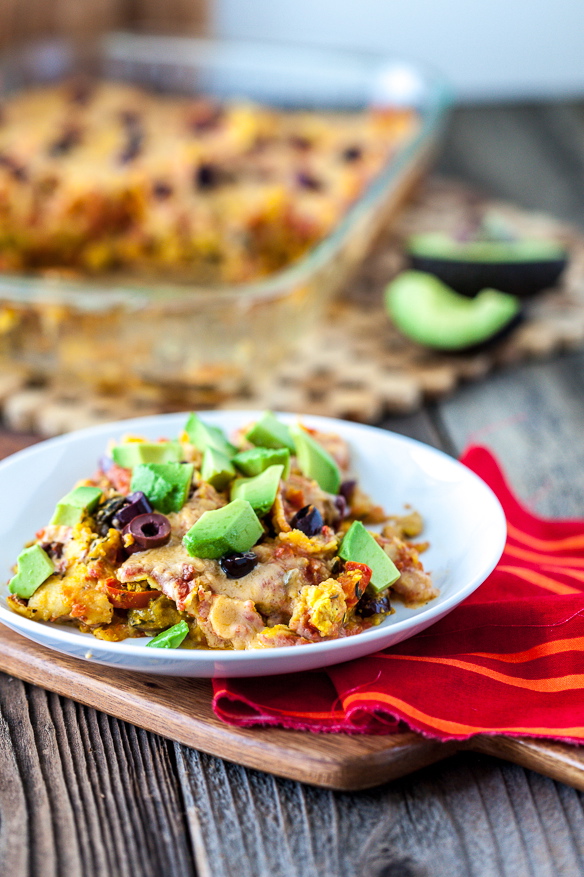 What's your favorite "messy" food?
Photography by Chris Miller