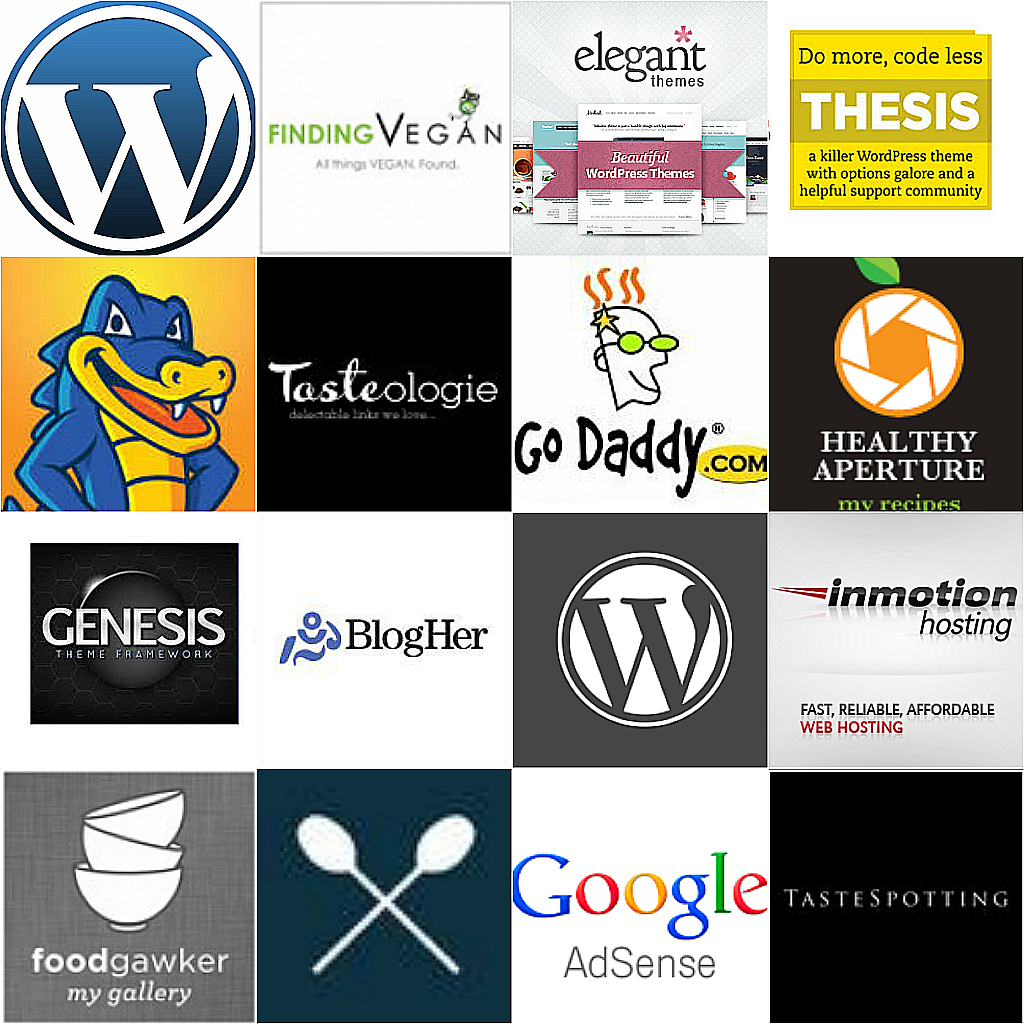 I am not a tech-savvy person.  When I first started Keepin' It Kind, I was so overwhelmed- I had absolutely no idea what I was doing.  I must've spent countless hours researching "how to start a food blog" and a dozen other blogging "how to's."  Truth be told, I still need to research things here and there.  I am not a food blogging expert by any stretch of the imagination but I just hope my food blogger resources will help you so you don't have to work as hard as I did.
GETTING STARTED
There are several blogging platforms (Blogger, Typepad, and several others) to choose from but wordpress is what I've always used.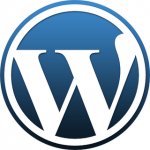 WordPress.com- This is where Keepin' It Kind was born and lived for the first two weeks of her life.  It's basically free but certain add-ons will cost you.  It's great if you're just starting out or you just plan on having a casual blog, but it is limited in terms of what you can do with it.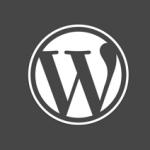 WordPress.org-  It's like WordPress.com, but you are self-hosted.  Having a self-hosted site allows you a little more freedom in design, you can customize your site with all the plug-ins you want, and if you're interested in monetizing your blog (i.e. having ads on your site), then you need to be self-hosted.  After the first two weeks of blogging, I was in love and knew that this blog was going to be more than just a casual place to share recipes with a few members of my family.  There are a million tutorials out there on how to transfer your site but as I said before, I am not tech-savvy so I paid the geniuses at WordPress.com $100 to transfer my site to wordpress.org.  If you haven't started yet, I reccomend just starting with .org and saving yourself any future hassles.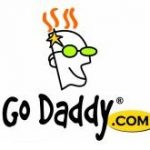 GoDaddy- if you don't want "wordpress" or "blogspot" or "typepad" in your URL address (for example: www.mycoolblog.wordpress.com), you'll need a domain name.  There are a lot of ways to go on this one, but GoDaddy is cheap and simple and I've been very happy with them.  If you decide to start off at wordpress.com, it's perfect.  If you start as a self-hosted site, you can probably buy a domain from your hosting provider.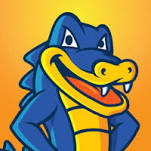 Hostgator- If you want to have a self-hosted site, you will need a host.  There are tons out there- just google "host provider" and you'll have a huge selection to choose from.  If you're just starting out you'll probably just want shared hosting which is what I chose.  I chose Hostgator because it was the least expensive at the time, everything was very simple and the customer service was really good.  I was mostly pleased with Hostgator and if you want a simple, inexpensive option, this one is for you.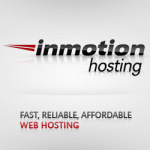 inmotion hosting- When I started getting more traffic, I noticed the load time on my site began to slow down.  I decided to upgrade to a VPS (Virtual Process Server) and I switched to inmotion because their site was easy for me to understand, they had good reviews, a good price and their customer service was excellent.  They also did the transfer for free and there was no down time.  I'm very happy with my choice.
DESIGN
Through wordpress, you can choose from any number of free themes.  There's no need to pay a cent for the design of your blog.  With that said, here are some options if you want to customize your site a little further.
FWPThemes- Plenty of cool, totally free themes
WPShower- sleek, modern themes.  They have free themes, but they also have premium themes.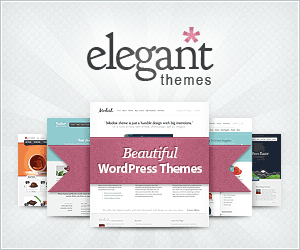 Elegant Themes- Really pretty, classy themes.  If you pay $39, you can have access to all of them!

Genesis & Thesis- These are basically DIY themes.  You pay for a program which will help you design your theme any way you want.  I tried Thesis and realized that alas, I am not a web-designer.  After what we'll refer to as the Week of Tears, I returned it and decided to find help.  For some people, though, I bet these programs are godsends and I encourage you to try them.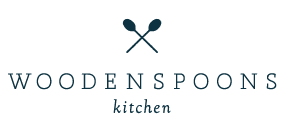 Wooden Spoons Kitchen- I hired this company to design my new site and I am super pleased the result!  I mean, if you haven't noticed how beautiful everything is, just check out the recipe page!  WSP is owned and run by two food bloggers so they know what food blogs need.  The entire experience was fun and I love the process they went through to define Keepin' It Kind's brand.  Yes, it was a pricey investment but it was totally worth it.
Bowties & Fireflies- This is a life & event styling company, but Ten Morrow, the owner/founder (and good friend of mine), is one talented lady.  A Jill of all trades, if you will.  She even makes custom wedding dresses!  The events she designs are incredible and the styling she does for photo shoots is just breathtaking.  Needless to say, Ten has an incredible eye for design and she designed the original concept for my logo (Wooden Spoons Kitchen made a few minor tweaks to match their branding plan).
PLUG-INS  
Akismet- As much as I love reading spam comments (they can be so ridiculously funny!), I prefer that they don't come into my main comment inbox.  Akismet takes care of it all and for free!
All In One WP Security- If your blog is ever targeted by hackers, you'll thank your lucky stars that you have this plug-in. It allows you install a firewall and a ton of other safety precautions to prevent your site from being hacked. It's very easy to navigate and has made it so I can sleep easier at night.
Comment Luv- This plug-in offers your readers (if they are other bloggers) a little incentive to leave a comment by leaving a link to their last post with their comment.  I also like the way it helps form a community amongst readers.
EWWW Image Optimizer- Putting big, beautiful pictures in your post can lead to slower loading times which leads to readers losing interest and clicking away.  This plug-in optimizes each image, making it a smaller file size and reducing the loading time for your post.
Limit Log-In Attempts- "Who would want to try to hack into my little ol' site?" is what I asked myself before installing this plug-in.  Apparently, the answer is A LOT of people.  After 16 failed log-in attempts (people trying to log-in to your site with various usernames and passwords), this plug-in locks that IP address out for 24 hours and notifies you of the attempt.  Within 24 hours, I started getting several emails a day for different IP addresses trying to hack my account.  Now, I take these IP addresses, go to my hosting provider's c-panel and lock them out permanently.
Nextscripts- This plug-in will allow you to auto-publish your post to any number of social media sites when your post is published.  I paid for the upgrade to allow me to post to Pinterest and Google+ automatically, in addition to Facebook, Twitter, and LinkedIn.  The cool part is that it will auto-post to various Pinterest boards, LinkedIn groups or various Facebook/Twitter/Google+accounts.  If I want a custom blurb to go along with my post, I can add it in from the post page itself.  This plug-in does get glitchy sometimes and there are many times that I have to "repost" because it didn't go the first time (still easier than posting to each individual site).  Their customer support is pretty good though, in trying to help resolve these issues.
Online Backup for WordPress- I can't bear the thought of something happening and losing all of my work on Keepin' It Kind.  This plug-in routinely backs up your site to an online location so you can't ever lose it.  Whew.
SEO by Yoast- It took me a long time to get on board with SEO, but I'm so glad I did.  This plug-in makes it super simple to pick a key search term to associate with your post, helps you form a meta description of the post (which hopefully includes the search term), and then gives you a red (bad), yellow (ok), or green (good) rating on the SEO scale.  If you get a yellow or green, it gives you tips on how to improve it.  Now search engines are by far my number one source of traffic.
Swiftype Search- See the search bar up at the top right, next to the social media icons?  Go ahead- test it.  Type in anything.  See how it displays options based on what you've typed so far?  See how smart it is?  That's what this plug-in does.  Make it easy for your readers to find that banana bread recipe that you posted several months ago or anything else they may be searching for.  It's just awesome.
WordPress Related Posts- After a reader is done reading your post, you want them to stick around for a little while, right?  You want them to see what else you have to offer.  This plug-in post a few related posts at the end of every post.  It's highly customizable and it's spot on.  I used Link Within for a long time and sometimes the related posts it would suggest were not that related at all.  This one is way better.
Ziplist- I never realized how important a recipe plug-in was until I got one.  You know when people search in google recipes, the ones at the top of the search have little pictures next to them, luring readers to their site in hopes of looking at good food?  Well, a recipe plug-in helps make that happen for you.  I also like it because it adds a print button so my readers can print the recipe if they feel inclined.  I like ZipList because I can add links into the body of the recipe, add pictures into the recipe, make lettering bold or in italics if need be, and best of all, there's a little tutorial that shows you how to do all of it.  The customer service is also really amazing.  One of their reps customized the plug-in exactly how I wanted it by logging into my wordpress-admin (with my permission of course) and adding the necessary code.  If I didn't like something, he fixed it.  No questions asked.
MONETIZING
Food blogging can take up a lot of time and can cost you a significant amount of money (groceries, photography equipment, props, hosting providers, not to mention all of that time, ahem!) so it's completely understandable if you decide to monetize your blog.  If you're putting so much into it, it makes sense to want to get a little in return.  Here are a couple ways you can go about it: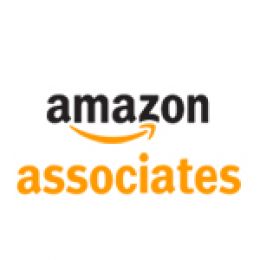 Amazon Affiliate Program- this will allow you to use a special link to products on amazon and if people buy using that link, then you get a percentage of the profits.  You can also host an amazon store on your site, with all of your favorite products.  In actuality, you only make an extremely small percentage (We're talking pennies) but it can add up over time.
Other Affiliate Programs- there are many other ways to earn affiliate revenue.  Usually your hosting company will offer an affiliate program, and sometimes various products/tools offer their own personal affiliate program.  For example, I recently became a Vitamix affiliate.  I haven't earned any money yet, but I like being able to offer my readers free shipping should they decide to invest in a Vitamix.
Google AdSense- Google Ads offers a pay-per-click program where you place an ad on your site and every time someone clicks on it, you get a couple cents.  You can opt out of as many categories of ads that you would like and even block certain companies.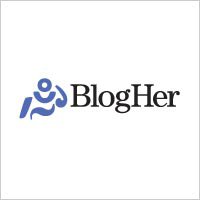 BlogHer-  There are many blogging networks out there, especially ones for food bloggers, but I chose BlogHer because I like the personal attention you get and I like that you can opt out of ads containing animal products.  I always talk to the same few people when I'm concerned about a certain ad on my page and one of the founders of BlogHer is vegan so they try to be sensitive to my needs.  Blog-Her is pay-per-impression, so you get paid based on the amount of traffic you get and BlogHer helps in getting traffic to your site as well.  They have a program that will auto-post ads when you don't qualify for the ads they happen to be running, but you can't control the ads that appear through this program. Overall, I've been very happy with BlogHer.
The Blogger Network- This network manages your sites ads but in a way that helps you make the most money possible. Basically, they work to try to fill your ad spots with the highest paying ad available at that time. They just make a small commission off of whatever you make. You could definitely do this on your own by setting up a waterfall system of various ad networks but I do not have time for that right now. You'll have a dashboard where you can constantly track how your traffic is, how many ad impressions you've had, how many of those ad impressions have been filled, and most importantly, how much money you're making. It's something I'm trying out right now, but so far I've been happy with them. The customer service has been very responsive and if there's an ad I don't like, I just tell them and they take care of it so I don't have to track it down and block it myself.
How To Monetize Your Food Blog- this little e-book, by Kiersten Frase, is filled with helpful hints on how to efficiently monotize your food blog. I found it immensely helpful, and though I decided to try using The Blogger Network to set up my waterfall ad network system, Kiersten teaches you how to set it up and monitor it yourself. For $15, the wealth of knowledge that Kiersten shares makes this a fantastic investment for anyone looking to make money from blogging.
GETTING AN AUDIENCE
So you've spent a ton of time and effort producing content for your site but now you've got to get people to come see it.  This takes time, but it will happen!  Don't give up!  I recommend contributing your work to the following "Food Porn" sites.  If they accept your photo (and trust me, I've been baffled by many a rejection), a significant amount of traffic will come your way.
Finding Vegan (if your submission is vegan)
Social Media is also pretty big.  Getting yourself out there gives people more ways to connect with you and see your work.  It's also a great way to meet, connect, and build bonds with other bloggers and your followers.
Google+- It may seem dorky but Google+ is an amazing tool.  Not only is it a social media site where you can connect with followers, but it belongs to Google.  As soon as you post one of your posts on Google+, they have it indexed.  There's no waiting for them to come crawling along to index it themselves (I actually have no idea what that means, but it's what I've read and it seems to work).
Facebook, Twitter, Instagram, Pinterest-  I'm sure you all are already pretty familiar with these forms of social media so I'm not going to spend time describing each of them.  Pinterest drives the most traffic to my site, with Facebook being a close second.  Instagram, however, is my most favorite way to connect with my readers and fellow bloggers.  You look at pictures and talk about them.  It's simple and fun.
After you join all of these social networks, you're going to want your readers to follow you on them.  Use this tutorial to learn how to install social media icons on your site.
Now that you have people coming to your site, you want those readers to follow your blog, right?  Make it easy for them by setting up an email subscription sign-up box (usually provided by your blogging platform) and/or rss feed for them to follow.
Feedburner- Feedburner is owned by Google and it offers free rss and email subscription services.
Google Analytics- you'll want to track your traffic and Google Analytics is the most detailed way to do that.  You can find out where your traffic is coming from, how many pages they look at, how long they stay on your site and even what country they're from.  It's free and easy to install.
AND THE MOST IMPORTANT THING...
You.  The thing that will set your blog apart from all others is you and what you put into it.  Let your natural self shine through, share what you are passionate about, and make your blog your own.
OTHER HELPFUL FOOD BLOGGING RESOURCES:
How to Start a Food Blog by White on Rice Couple
How to Be A Food Blogger by RecipeGirl
How to Start a Food Blog by Cookie + Kate
Pinch of Yum's Resources for Food Bloggers
Minimalist Baker's Blogger Resources
Eat the Love's Food Blogging 101
Just Cook NYC's Recipe Writing Cheat Sheet
This page contains affiliate links.