I have slowly been building up a page dedicated to all of the resources Chris and I use for this blog and in our home.  I'm calling this page "Resources."  Imaginative, yes, I know.  There's not a lot there yet, but keep checking back for more resources and tips.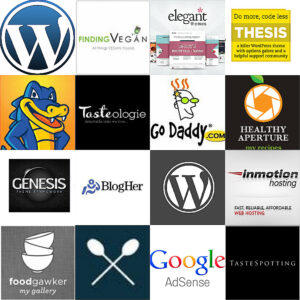 Today, I am releasing our newest Resource page- Food Blogger Resources!  I am not a food blogging expert nor am I super tech-savvy.  When I started this blog, I had absolutely no idea what I was doing.  I feel like I've learned a lot and picked up a lot of good resources and tips along the way.
So go ahead and check it out.  Let me know what your favorite resources are- I'll add them to the page.  Also, I would love to know what resources you would like to know more about.  Chris and I are working on a Food Photography Resources page but what else would you like to see?  Let me know in the comments.
Thank you so much for stopping by and have a wonderful day!