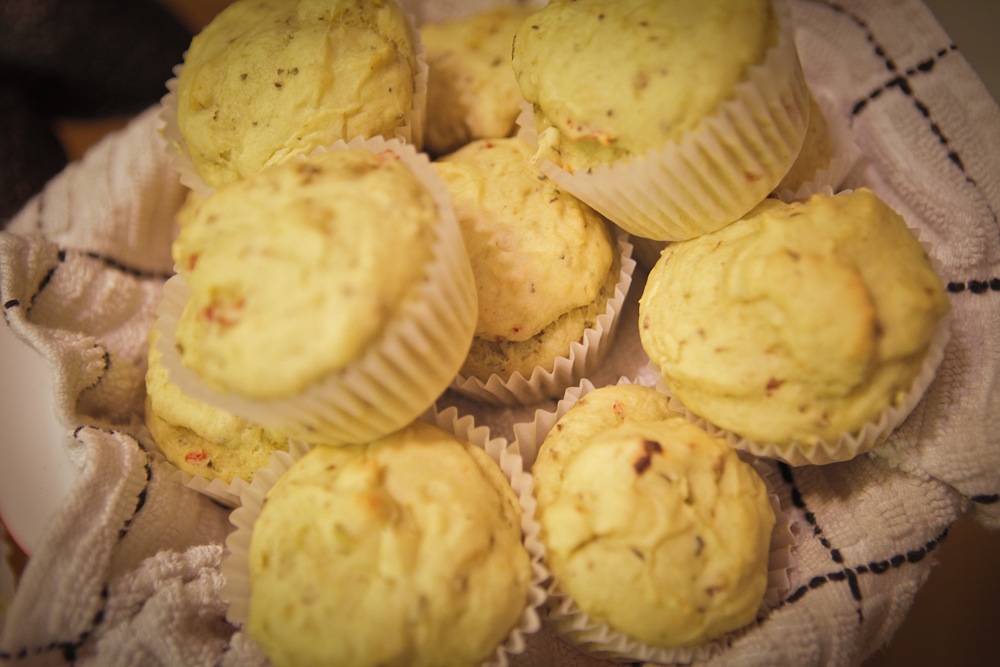 There are times when I am not capable of sticking to a list while grocery shopping.  Typically, I love planning out meals and making lists (I LOVE lists!) and keeping tabs on the stock in our pantry.  I'm usually really good at it too.  There are times, though, probably because I'm an admitted foodie and blond, or maybe my blood sugar is just low, when I'll see something and even though I may have plenty at home, or it's something I do not even know what to do with, and my list takes the backseat.  I'm like "Ooooh, dried shiitake mushrooms!  Get in my cart!" or "Ooooh, sweet relish!  Get in my cart!" or "Ooooh avocados!  Get in my cart!"  Unfortunately, that last one happens frequently.  Last week specifically, on 2 consecutive shopping trips.
So now, I have a crap-load of avocados.  Not a bad thing, because we love avocados in this house, but I need to use them fast.  I've been reading recently about avocados being used as the fat source in baking, especially for sweet things.  Having just made the Pomello-Poppy Seed Bread, I wanted something not so sugar-laden in the house, so I decided to go for something savory.  I was thinking avocado muffins of some sort but at that moment, I was taken back to this one time in Vegas, where at this one restaurant, they made guacamole at your table.  While sipping my margarita, I noticed the server adding sun-dried tomatoes to the concoction.  Several hours (and several margaritas) later, long after the bowl of guacamole had been licked clean, I was still exclaiming "But they put sun-dried tomatoes, in the guacamole!"
So these bad boys were born.  I wrote the recipe and got to work, tweaking things here and there, and I am quite pleased with the result.  I did learn that while I'm really good at making sure our home is sufficiently stocked with avocados, I'm not so good at making sure we have sun-dried tomatoes.  Once I went to add them, I realized I only had 1/4 cup.  I would have liked for there to be more, so the recipe calls for 1/2 a cup.
Chris (my taste-tester) did say I need to inform you that these are great, but they are in fact, savory muffins, so if you bite into these, thinking they're going to be sweet, you will be in for a surprise.
SUN-DRIED TOMATO AVOCADO MUFFINS
makes 12 muffins
Ingredients:
2 cups all-purpose flour
1 T sugar
4 tsp baking powder
1 tsp salt
1 tsp basil
1/4 tsp of paprika
dash of red pepper (if you like spicy things)
pinch of pepper
1 cup of almond milk
1/2 cup mashed avocado (1 ½ -2 avocados)
Juice of ½ a lemon
½ cup sun-dried tomatoes, diced
Instructions:
Preheat your oven to 350°.  Line a muffin tin with muffin/cupcake liners, or spray with vegan non-stick spray.
In a large bowl, combine your dry ingredients.  In a small bowl (the one you mashed your avocado in, perhaps) combine the milk, avocado, and lemon juice.  Add your wet ingredients to your dry ingredients, and mix to combine.  Stir in the sun-dried tomatoes.
Distribute the batter evenly in the muffin tin (roughly 2 ½ T of batter per muffin). Bake for 20-23 minutes, or until a toothpick inserted into one of the center muffins comes out clean.  Place tin on a cooling rack and let cool for about 10 minutes, then remove muffins from tin and let them cool completely before serving.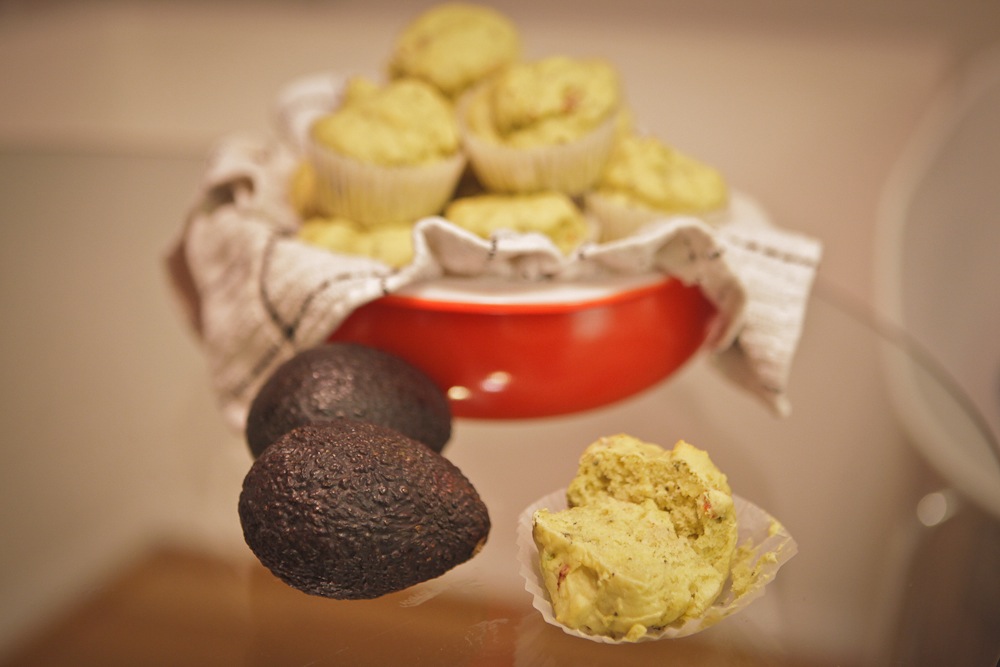 All photos taken by Chris Miller
© Kristy Turner and Keepin' It Kind, 2012. Unauthorized use and/or duplication of this material (content and images) without express and written permission from this blog's author and/or owner is strictly prohibited. Excerpts and links may be used, provided that full and clear credit is given to Kristy Turner and Keepin' It Kind with appropriate and specific direction to the original content.