I am no stranger to Pita Pit.  I have spent many a late night munching on a falafel wrap from the San Jose Pita Pit after a long night of dancing.  Upon moving to LA, in order to explore the various parts of my new home, I visited Hermosa Beach and ended up stopping in at the location there.  On many a road trip to or from Oakhurst, we have made it a point to stop in at the Fresno Pita Pit.  This location is a godsend, as it is rare that we can find something that will satisfy the entire family.
Most recently, on a voyage home from visiting both of our families in one weekend (my family in Atwater and then a quick stop in Oakhurst to visit Chris's family), we were all a little famished.  We had eaten nothing but the cereal I had packed for us to have for breakfast and quick sandwiches made of tofurkey and hummus, so we were ready for a good solid meal. There was no question that we were going to Pita Pit.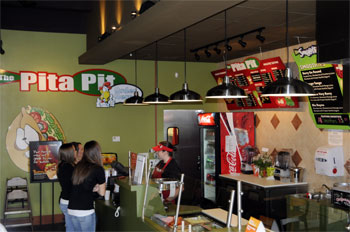 We ordered the usual- two Awesome Falafel wraps (from the specials board) for Chris and I, a very plain, bare-bones falafel wrap for Sophia and an order of pita and hummus for Maxwell. To make the Awesome Falafel vegan, all that needs to be removed is the tzatziki and the feta, but the wrap comes with hummus, all the fixings, and a wonderful secret hot sauce (guaranteed to us that it is vegan).  The gentleman behind the counter was nice enough, after hearing we were vegan, to ask if we wanted our falafel microwaved, rather than cooked on the same grill where meat is cooked.  They offer nutritional information on all of their menu items as well, which can make your choice even easier.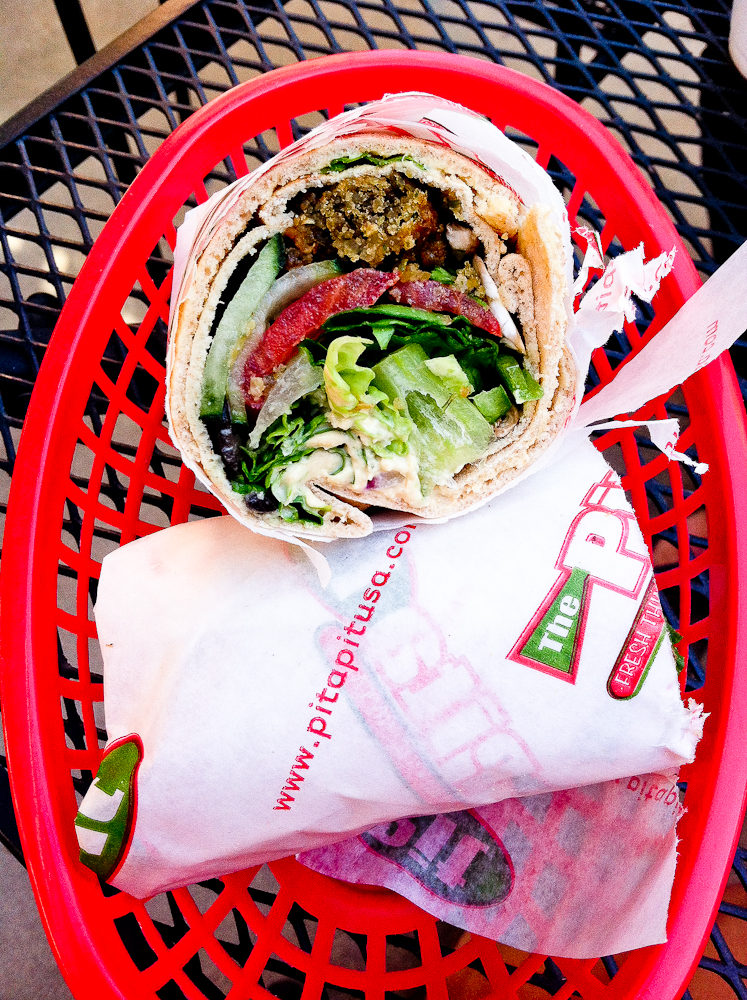 Our Awesome Falafel wraps, as always, were so delicious, so satisfying and indeed, so very Awesome.  The falafel still had a crisp exterior, despite being microwaved, all of the veggies were vey fresh, and the hummus had strong paprika undertones, which totally rocked my world because I can never get enough paprika in my life.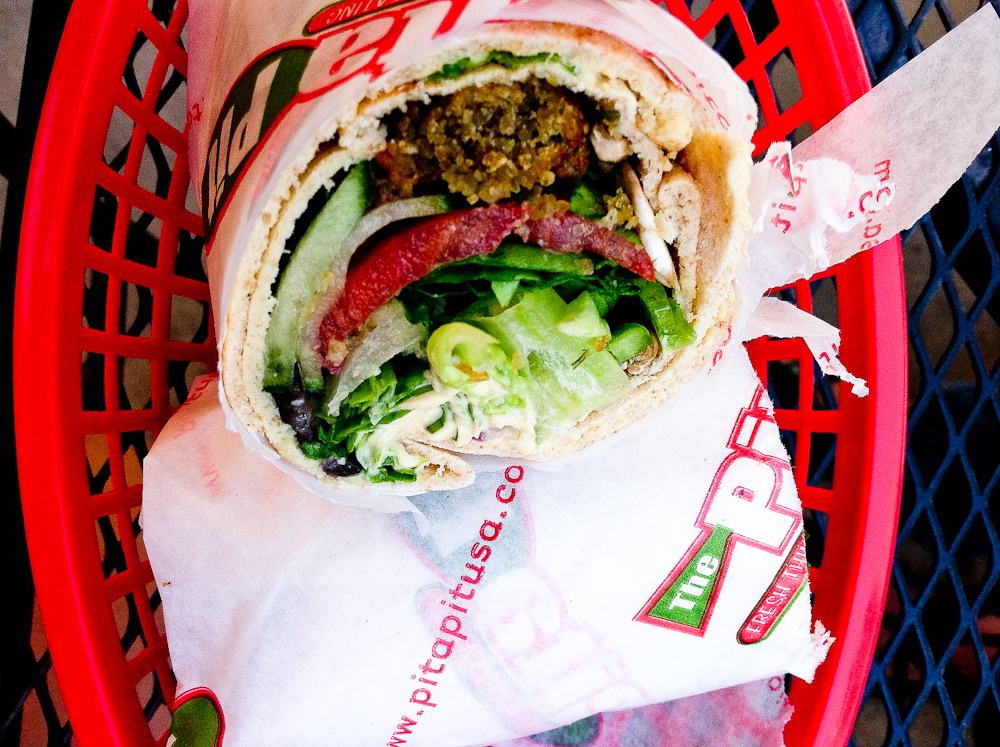 Sophia's falafel wrap, though she absolutely loved it, is unpictured because it looked pretty similar to our wraps, but with less fillings and no hot sauce.  Max's hummus and pita was super basic, just how he likes it.  He sat back and very slowly nibbled on his pita, while we  all devoured our wraps.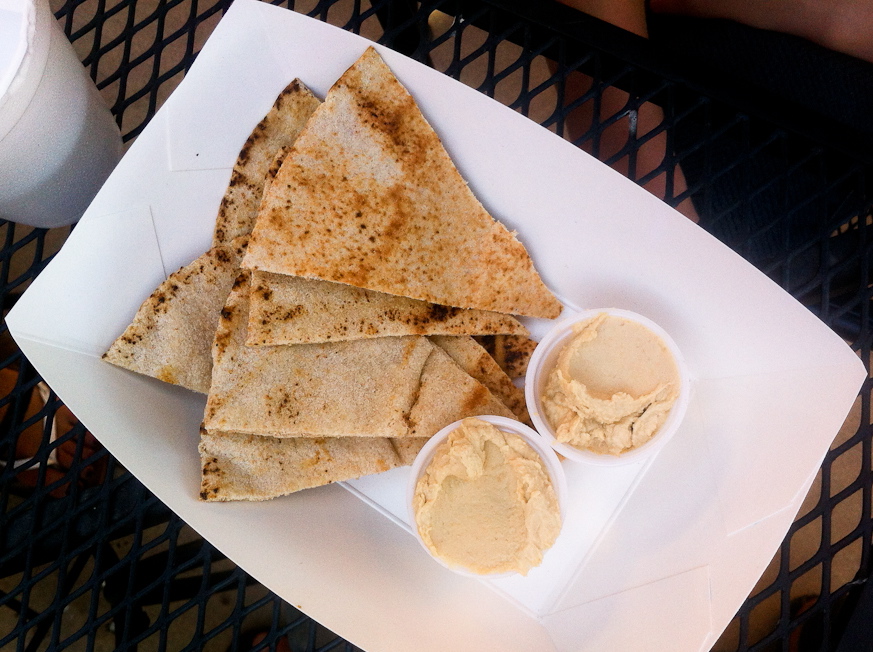 A little over 30 minutes after arriving at Pita Pit, we were getting back in the car to continue on our trek home (which explains why there are so few pictures).  Quick, inexpensive, healthy, tasty, and satisfying- everything I desire in a roadside meal and Pita Pit does it all.
Please check out Pita Pit's U.S Location Finder  or Canadian Location Finder as it is very likely there is one near you.  You can find all of their nutritional information online as well.
Love animals? Help support Farm Sanctuary's mission to protect farm animals from cruelty! Keepin' It Kind's goal is $500, but we can't do it alone! Together, we can make a real difference for farm animals everywhere. Donate today!  Learn more about Why I am Walking for Farm Animals and join our team!
 Unless otherwise stated, photography by Chris Miller