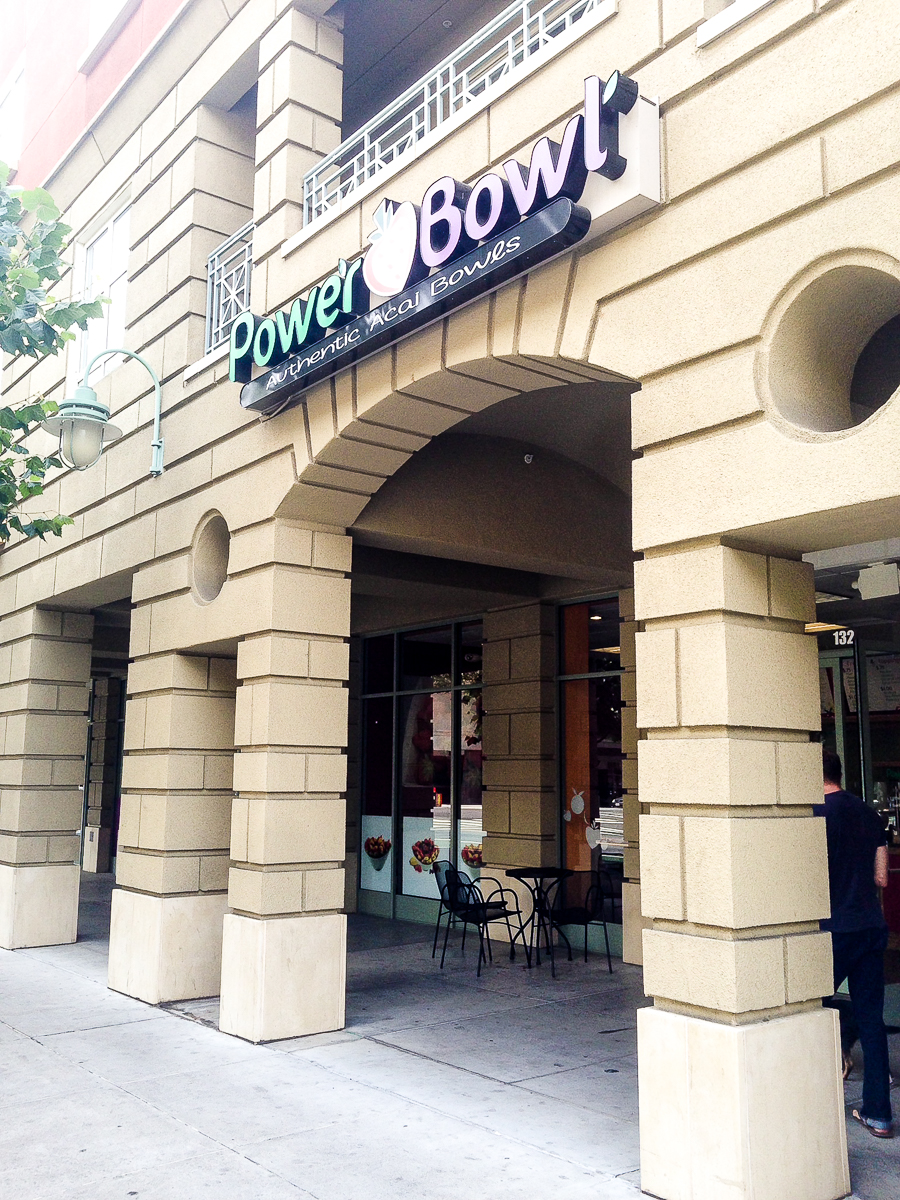 This summer, I went up to my hometown of San Jose for a weekend to marry one of my dearest friends. Actually, let me rephrase that: I officiated the wedding of my dear friend and his new wife. Whew, that sounds much better. While we were there, we needed to get breakfast/brunch a couple of times and we found a place so great the first day that we ended up going back the next day as well. I have a feeling this is our new go-to breakfast spot for whenever we're in San Jose.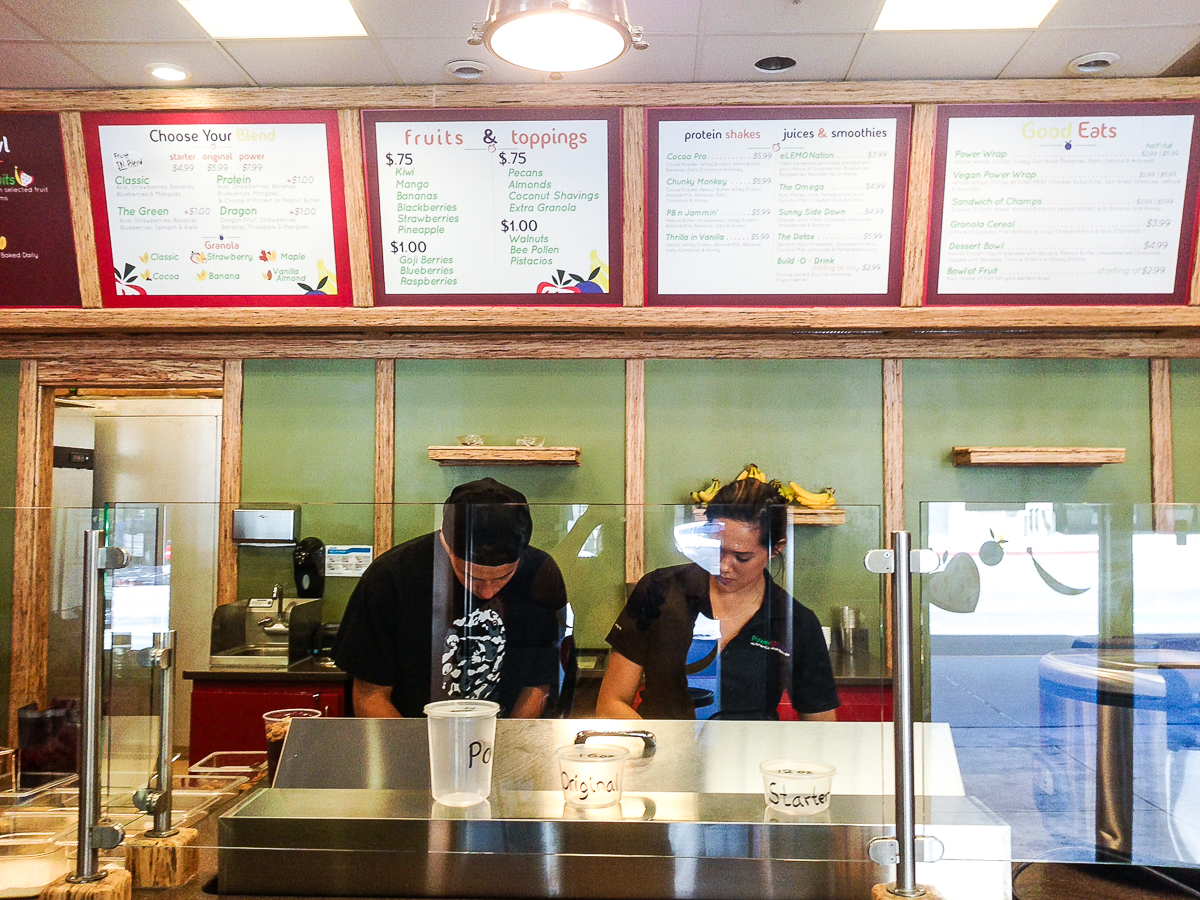 This place is called Power Bowl and it's in downtown San Jose, right near my alma mater, San Jose State University. They specialize in acai bowls but they do have other smoothies available (they do contain whey protein so you will have to request to leave it out for it to be vegan). They bake their own gluten-free granola and many, if not all, of the flavors are vegan. You get to pick your own smoothie bowl toppings, most of which are vegan (they do have bee pollen and honey on the menu so it's not completely vegan). And if smoothies aren't your thing, then you can do oatmeal with non-dairy milk.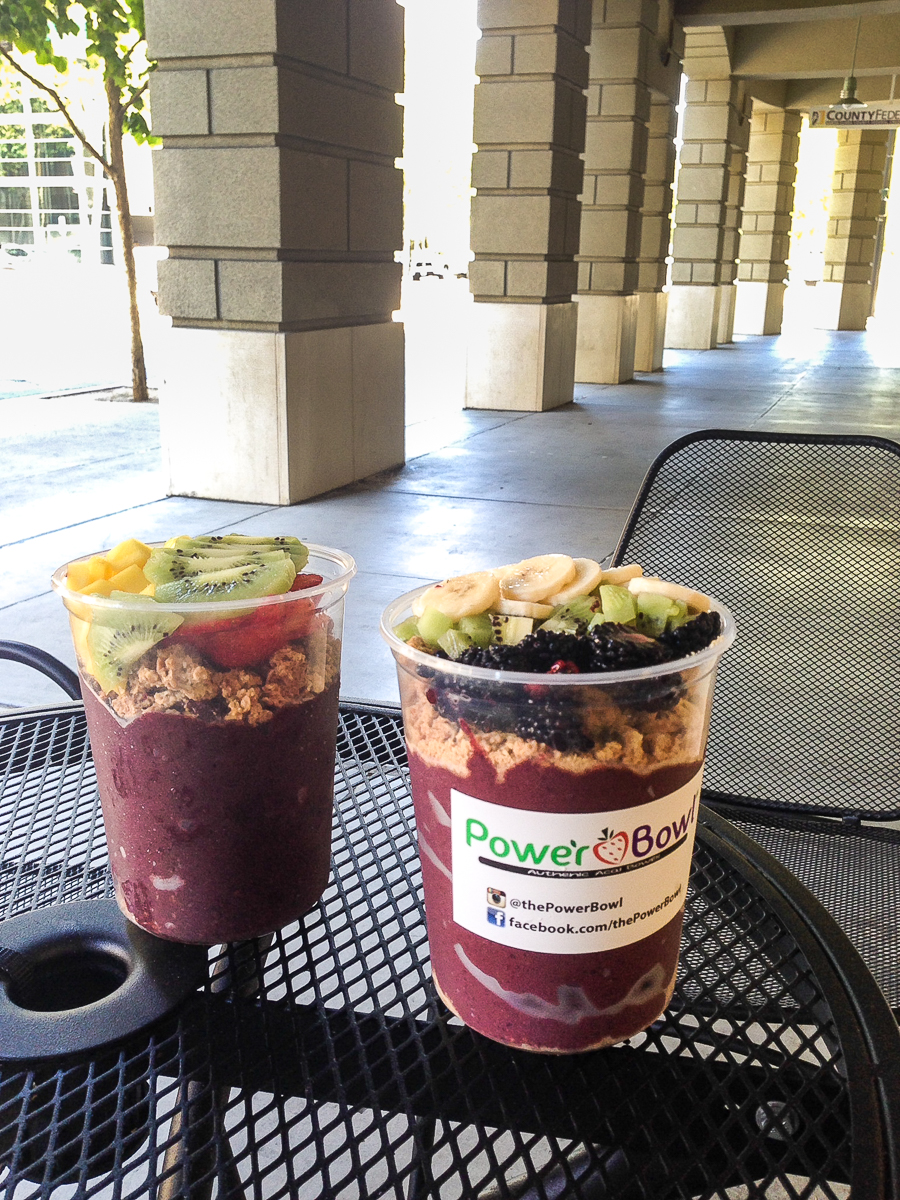 The first day we went there, we arrived around 1pm. We were on vacation and we slept in, okay- don't judge! Since it was so late, we were very hungry so we ordered the "Power" sized bowls (basically a 32-ounce container. Like I said- we were hungry!). I ordered "The Green," which is an acai smoothie bowl with berries, banana, and kale. I went with the maple granola (which they put at the bottom of the smoothie and on top, just like I like) with strawberry, kiwi, and mango as toppings. The smoothie was very thick and luscious just like I like my smoothie bowls to be (I don't like it when it's too soupy). The granola was perfectly sweet and had lots of crunchy clusters. It was huge and I finished every last bite.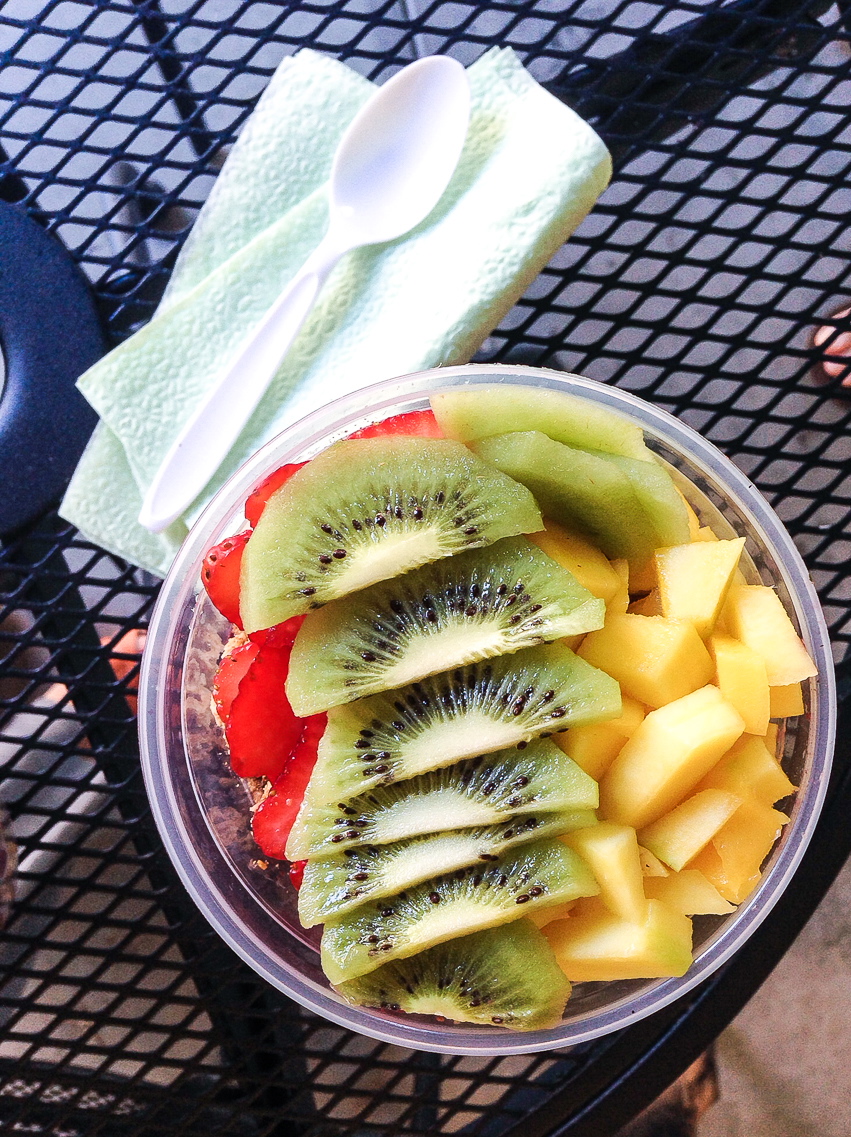 Chris ordered "The Classic," which is their basic smoothie bowl with acai, banana, berries, and mango. He also went with the maple granola and got blackberries, kiwi, and banana for toppings. He loved his as much as I loved mine.
The next day, we got there earlier but still got the big size because we had a looooong road trip ahead of us and didn't want to stop for a meal. I got the same thing as the day before, but with blueberries instead of kiwi on top.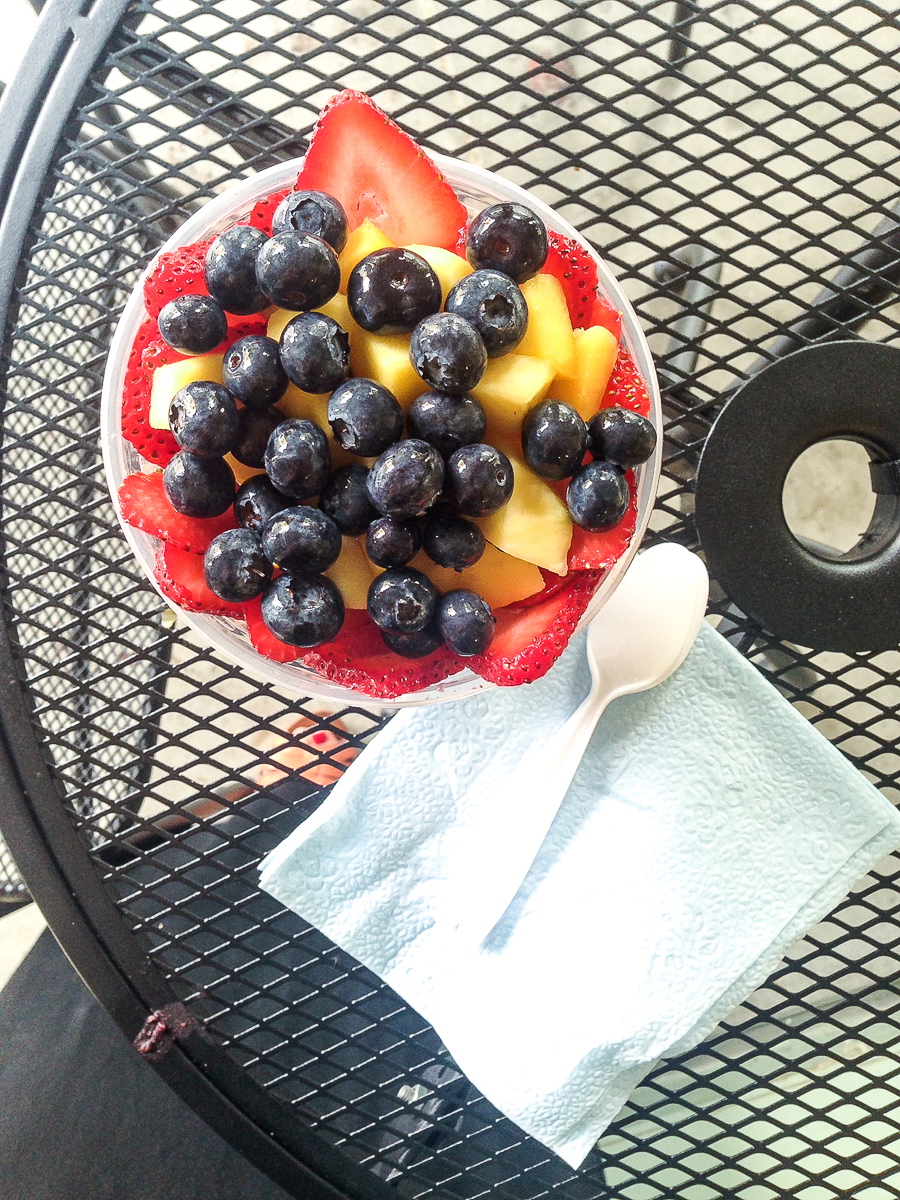 Chris also got the same thing except he ordered extra granola (he really, really liked the granola) so his came with a layer of granola in the middle of his bowl, instead of just at the bottom and top. He also replaced kiwi for blueberries. We live on the wild side- what can I say?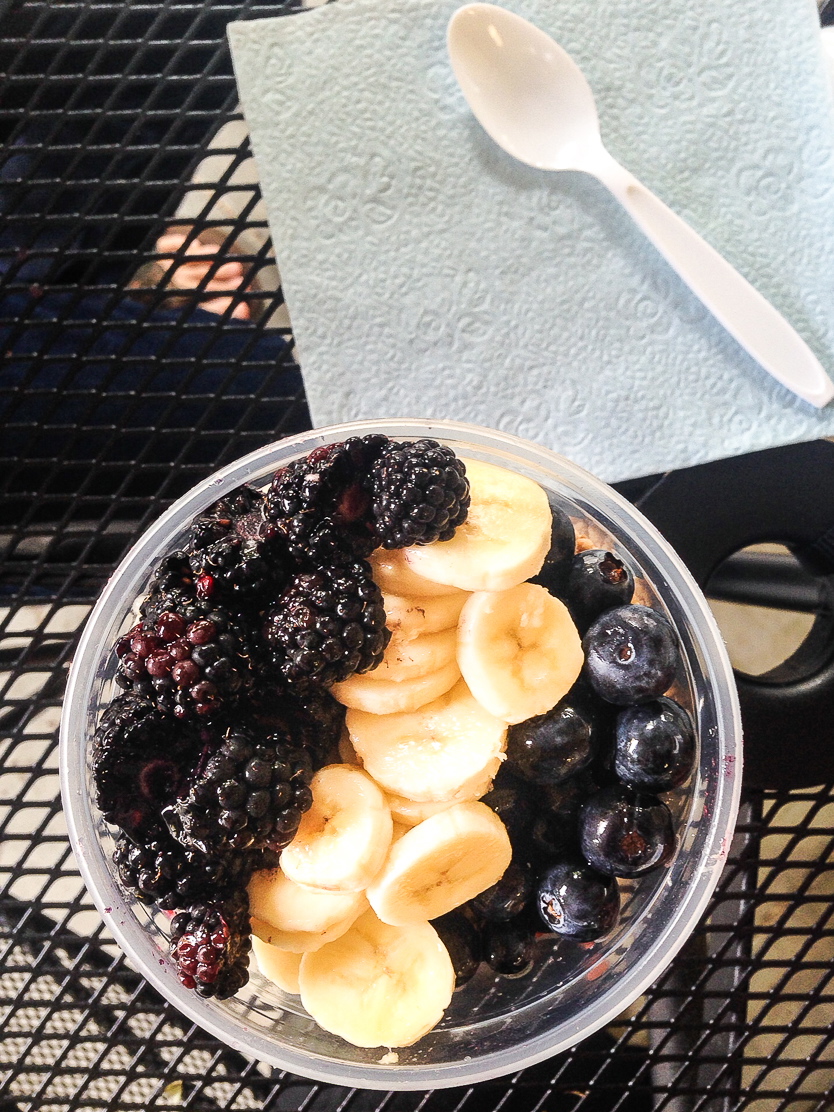 In a nutshell, we love Power Bowl. The service was fantastic, the bowls were amazing, and they even brought out a bowl of water for Samantha. It's a great option for vegans, especially for breakfast because let me tell you- vegan brunch in San Jose is a little tough to come by. Since we go to San Jose a few times per year, I'm sure we'll be coming here many times more.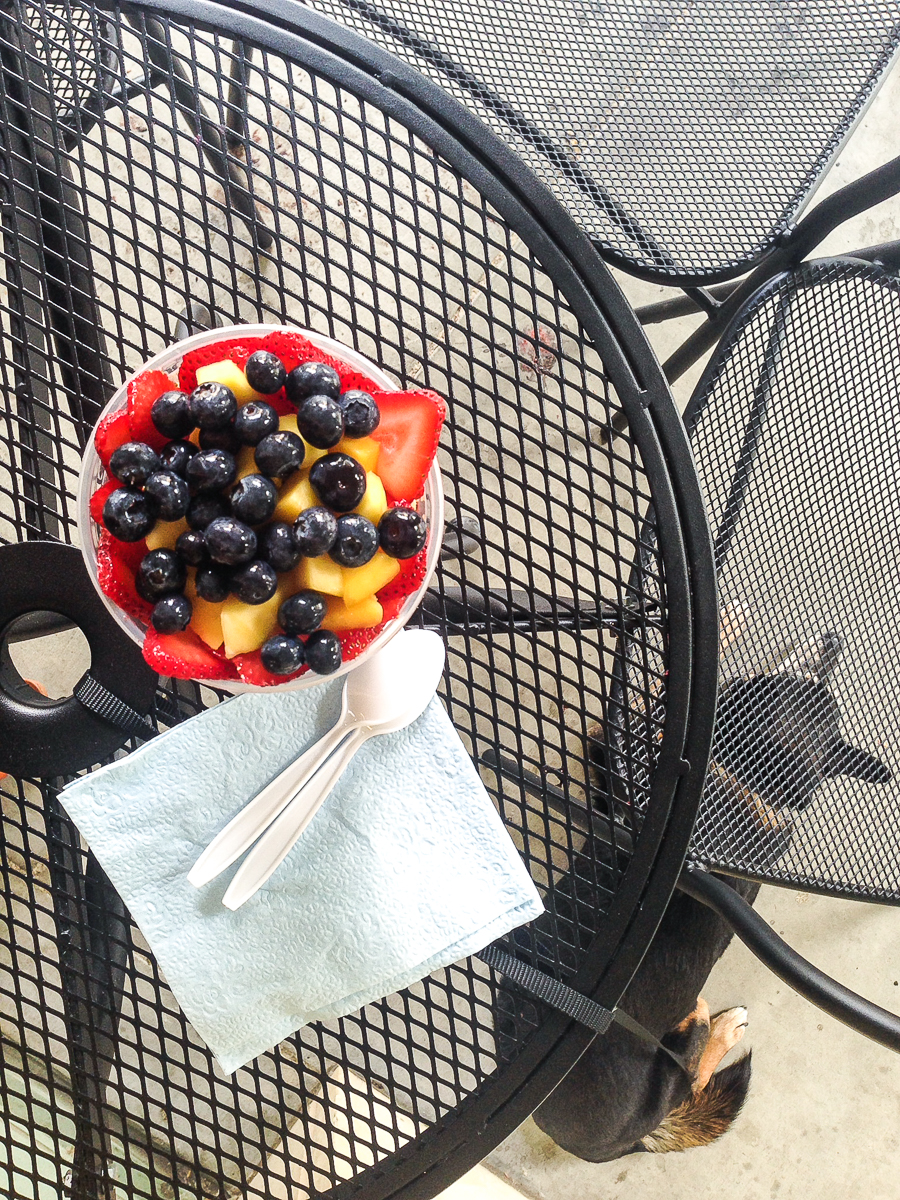 Power Bowl   •   132 E. San Fernando St., San Jose, CA 95112   •   925-487-1686