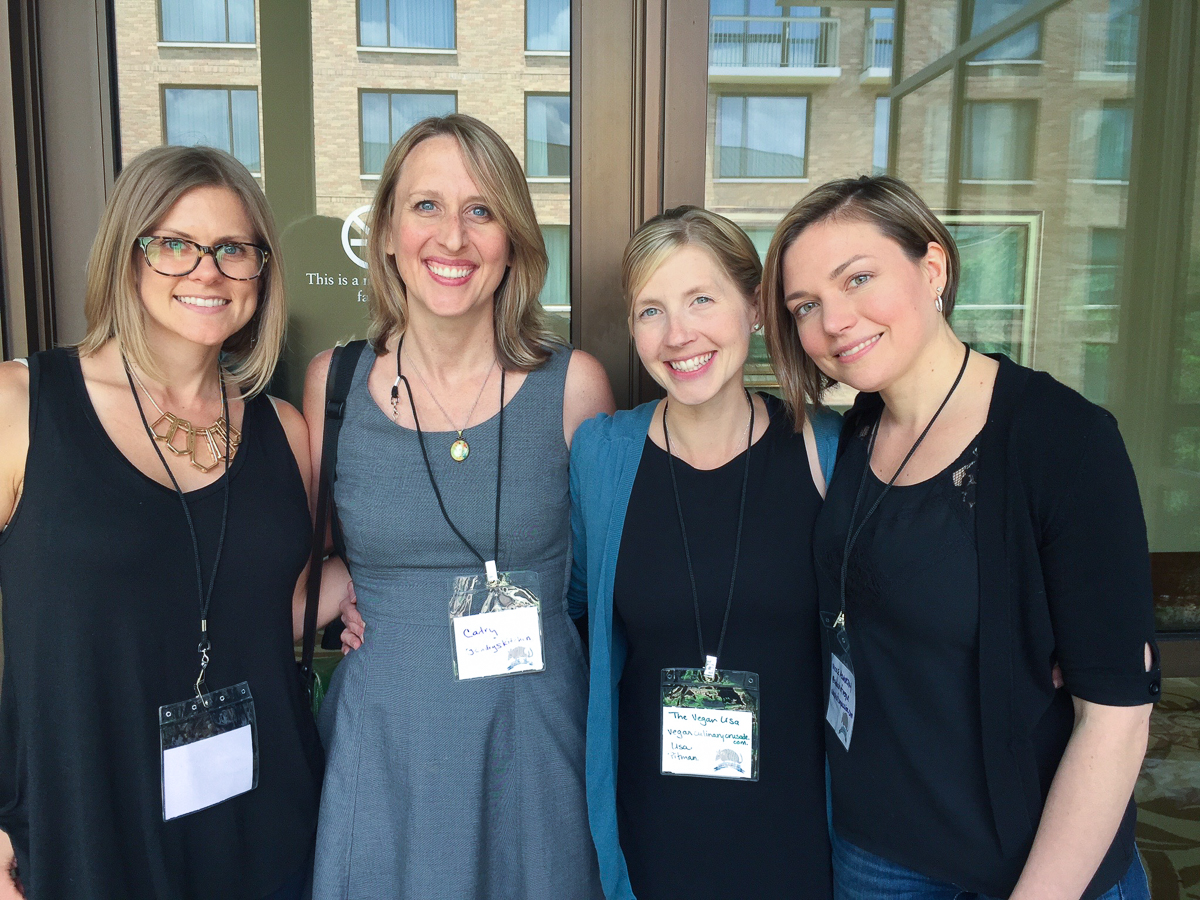 Me, Cadry Nelson, Lisa Pitman, Nicole Axworthy
It's taken me some time to put together into words my thoughts and feelings following this year's vegan blogging conference, Vida Vegan Con. It's basically vegan blogger summer camp, where we all get together and attend informative classes taught by some of the leaders of our community while getting to know each other and building bonds with our fellow vegans. As you can imagine, it's loads of fun.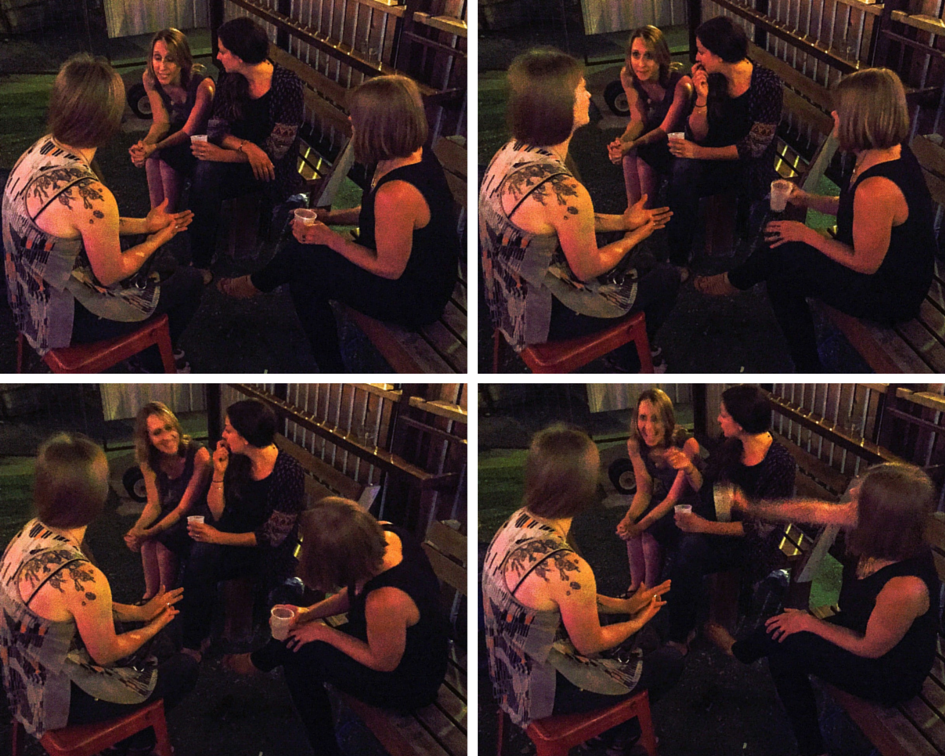 Sarah McMinn, Cadry Nelson, Jessica Nadel, Me
This was my second year attending. The first year, I was a newish blogger, and I was star-struck from seeing so many of my favorite bloggers and cookbook authors. It was the first time that Chris and I had been around a large amount of other vegans. While that may not sound like such a big deal, consider this: Hanging out with vegans means that you a.) already have something in common and something you know that you can discuss, b.) don't have to do any explaining or justifying of your lifestyle (Nobody is asking you where you get your protein), and c.) don't get funny looks from people when you take pictures of your food. It's such an amazing, comforting feeling when you're not the only vegans in the group, but the group itself is vegan. The first time we went, I also got to meet a lot of my blogging buddies that I only knew from the internet. I got to talk to them (without typing my words), eat meals with them, and even hug them good-bye. Sure, we walked away having learned a few new blogging tips and tricks but more than anything, we left with a über-happy feeling you get when you know you've found "your people."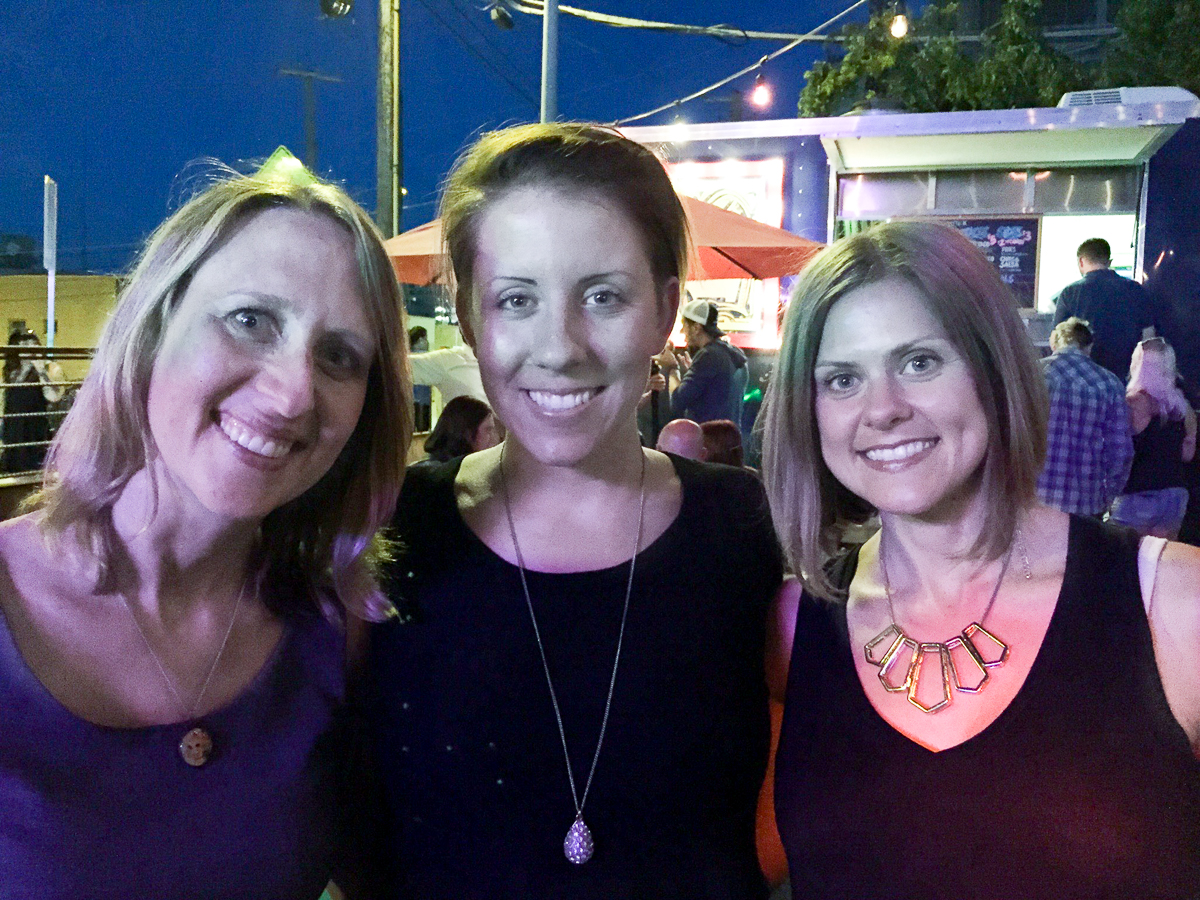 Cadry Nelson, Jackie Sobon, Me
This year, my second year, was the conference's third and final year, and it was held in Austin, Texas. I'll have a separate post to tell you all about our Austin trip, but for now, I'm going to focus on the conference. On the first day, there was a huge Vegan Bazaar with a literal crap-ton of vegan vendors showcasing their wares. The whole bazaar was open to the general public, but us VVCers were able to get in early and chow-down on some Miyoko's Kitchen cheeses. To say that we vegans like our vegan cheese would be a massive understatement.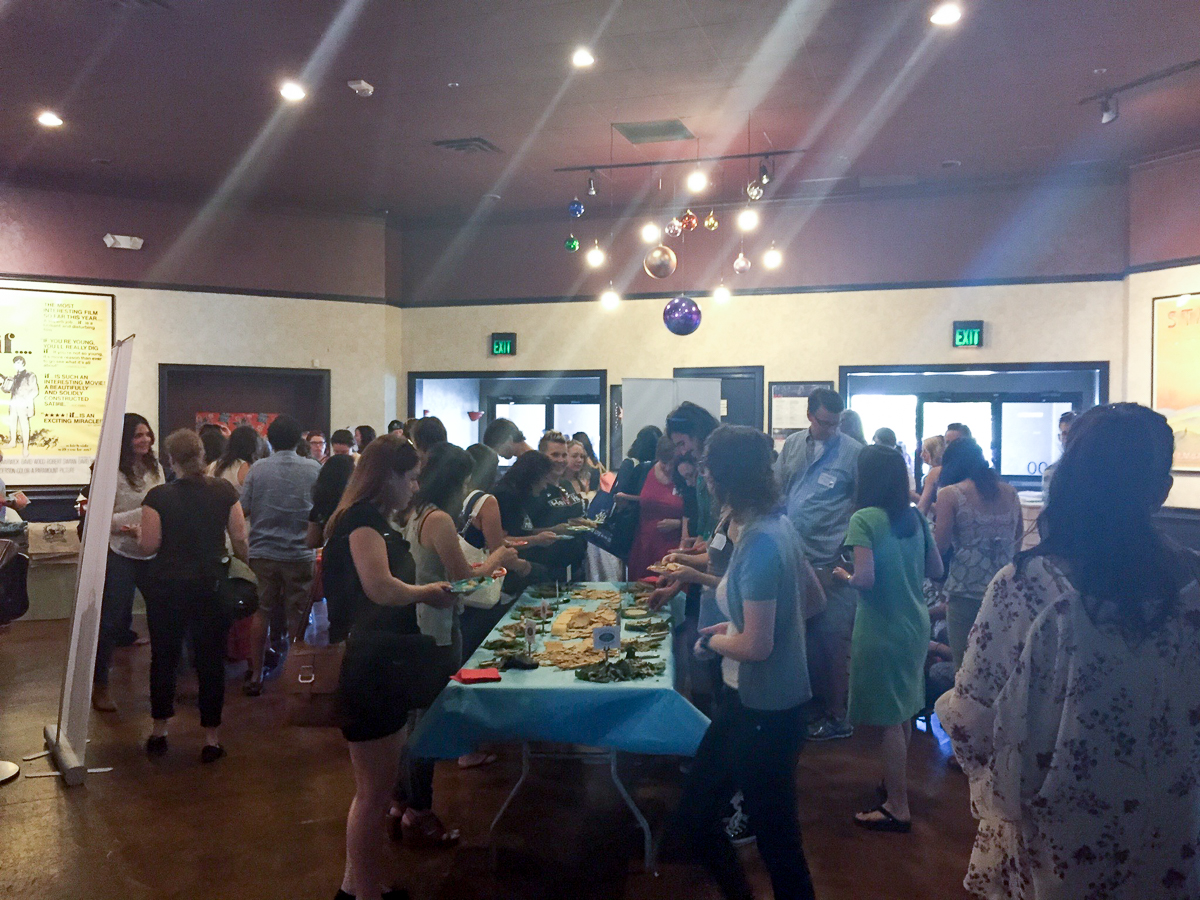 Cheese-Hungry Vegans
The bazaar was so busy and packed that I actually got a little bit anxious. I was happy to be able to get away and sit in on a talk given by Gene Bauer. I've heard him speak 4 times now, and every time, he inspires me.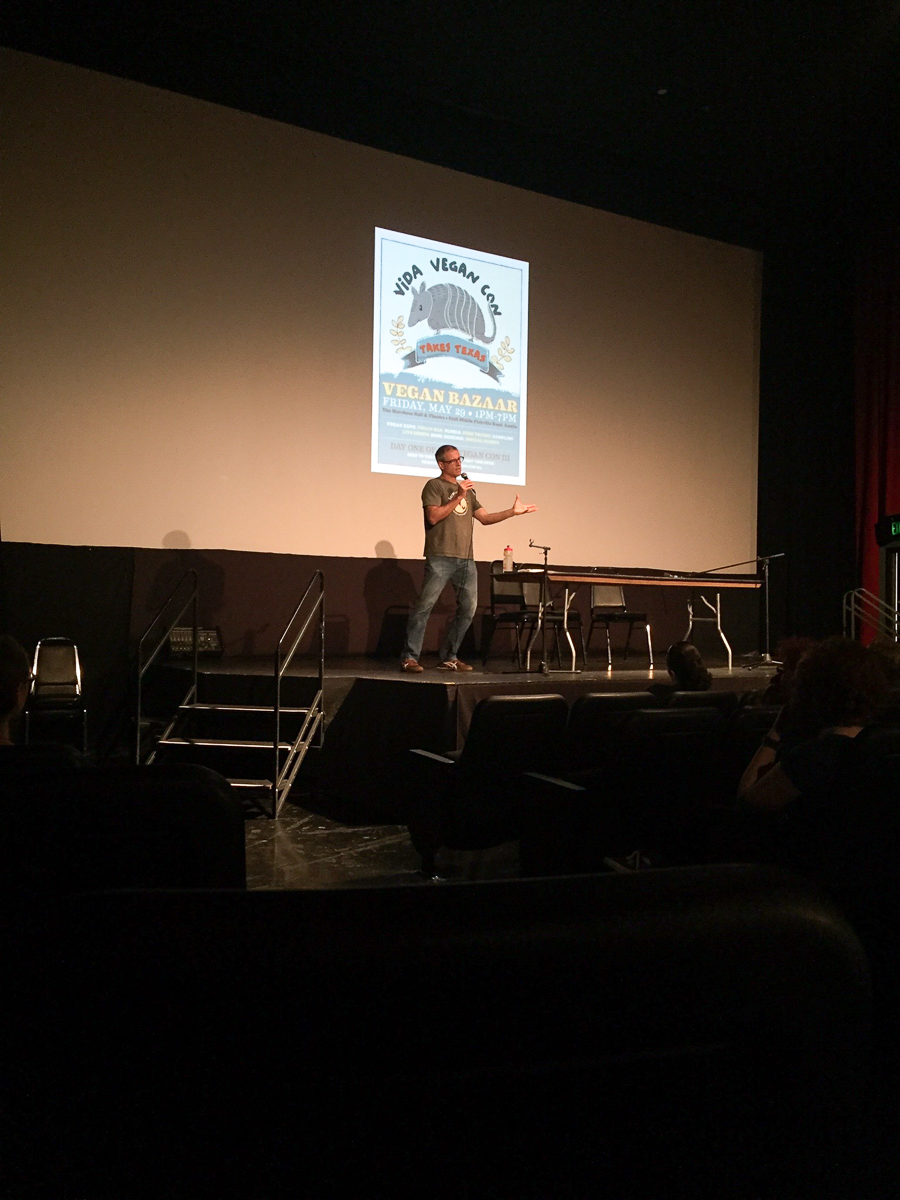 Heading into VVCIII, Chris and I were most looking forward to hanging out with our fellow vegans and while we did that and enjoyed it immensely, the classes and the conference itself had a huge impact on me. Some of our favorite classes were the Social Media Classes taught by Jackie Sobon (hers was so damn informative and Jackie kicked-ass at teaching that class) and Brian Patton (who showed me what I was doing wrong and how to fix it, and made me laugh quite a bit along the way- Brian's sense of humor just tickles my funny bone); the Cookbook Writing class by Joni Marie Newman, a seasoned pro (Learning about her process was so helpful and interesting); a class about legal issues when it comes to blogging, taught by Randi Milgram; a class taught by Hannah Kaminsky, giving us helpful tips on food photography when you're dining out; and a class taught by Jojo Huxster about Vegan Travel Blogging.
There were a couple of sessions, though, that really, really impacted me. The Honesty in Your Online Presence class, taught by Monique Koch, hit me really hard. I'd met Monique the day before because we ate lunch at her table and though, I hadn't decided which class to go to at the time of her class (there were three offered at that time), after meeting her, I knew I had to go to her class. Monique is so charismatic and genuine that her talk was both enjoyable and touching. She discussed how we don't always have to appear to be "Pinterest Perfect," because in reality, none of us really are. Also, by opening up about not-so-perfect things may help others who are dealing with the same thing. While I feel that I'm honest about a lot of things and I don't try to appear perfect, there are some things that I don't discuss. Things that I feel like I'm trying to sweep under the rug and forget about. Her talk struck me so deeply that I couldn't even say anything to her after the class (I'd wanted to tell her how good the class had been). Instead, I had to excuse myself to go outside and have a little cry on my husband's shoulder. Monique inspired me to finally write a post that I feel like I've been putting off/avoiding for a long time, so you'll be seeing that soon.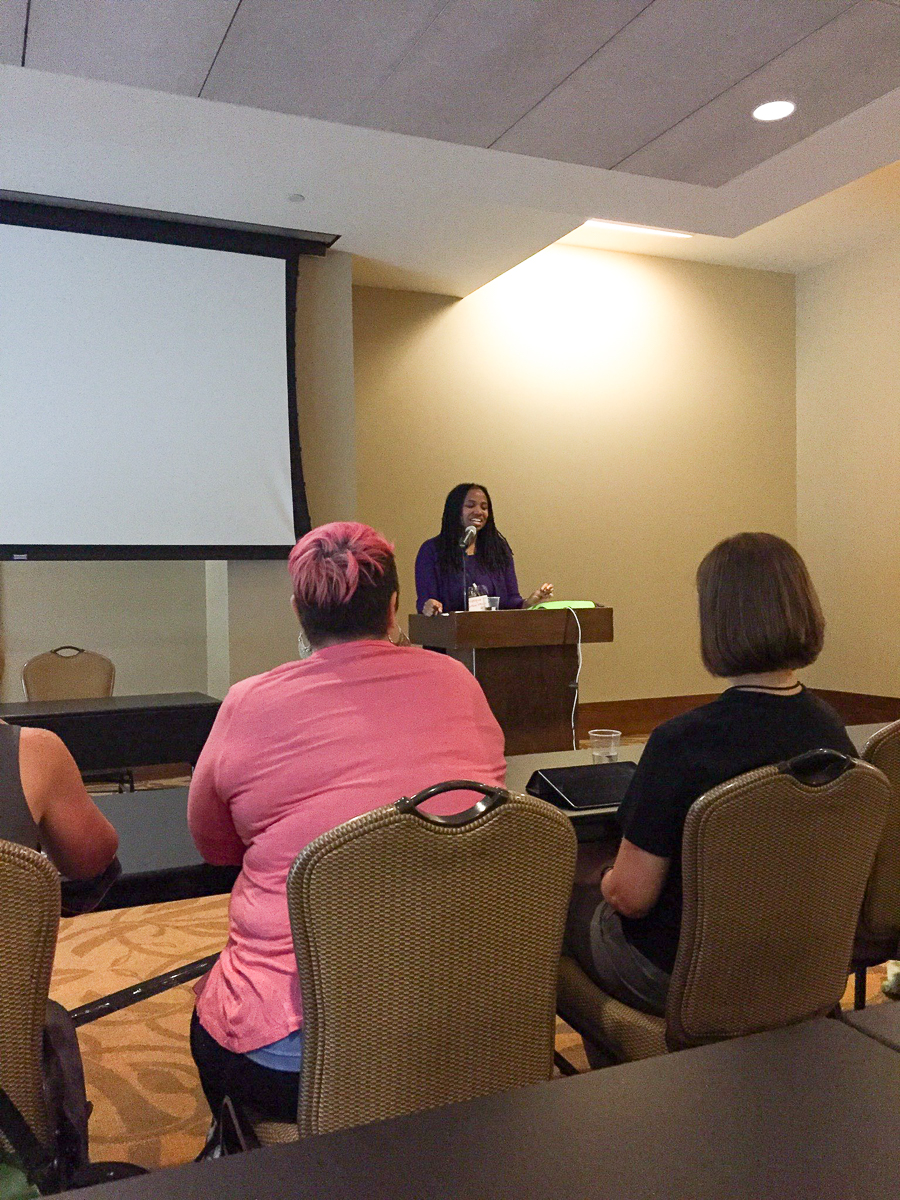 The other class that really moved me was Amey Mathew's pop-up class on Compassion. I didn't think I could learn anything more about compassion but I went because I adore Amey and her big, loving, passionate, and kind personality. And I found that I still have a lot to learn about compassion. I think we all have moments of not feeling very compassionate towards someone. Though my rule of thumb is to always "first seek to understand and second to be understood," and I hate judging people, there are times when I get judgemental and make a decision on someone without having compassion towards them. Amey talked about how to not only work on being more compassionate with other people, but how to be compassionate with ourselves. When we don't have compassion for ourselves, it makes it pretty difficult to be compassionate with others. There are definitely times when I ride myself pretty hard for not getting this or that done, or times when I'm not patient with myself when I'm feeling sad or tired or burnt-out. Amey's words really made me think about how my lack of compassion for myself is affecting my compassion towards others. Her best advice: Treat yourself with as much love and compassion as you do your dog (or cat, if that's what you're into).
I would be remiss (and a horrible vegan blogger) if I didn't make mention of the food served at this amazing conference! Each morning, we were treated to a breakfast food bar and each day, for lunch, we were treated to a build-your-own-bowl or taco bar. I could say a lot more about it but I'll let these pictures do the talking.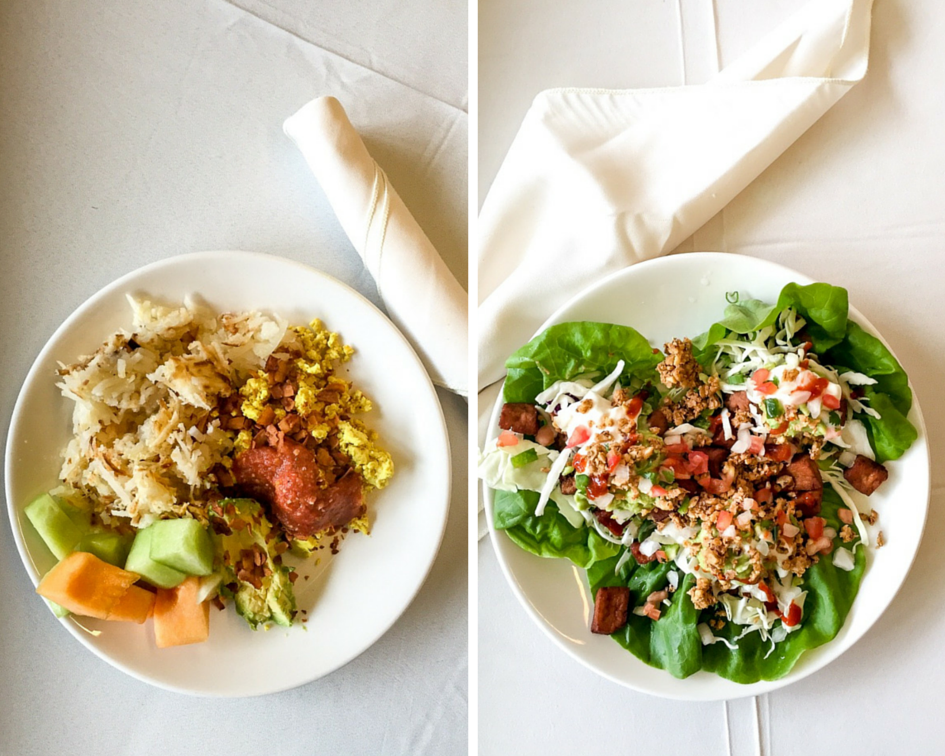 And finally, as the third and final VVC came to a close, it began to sink in that this beautiful little community, full of supportive, friendly, like-minded friends, all trying to help each other grow and flourish, will not be meeting again for the foreseeable future. The organizers, Janessa Philemon-Kerp, Jess Sconato, and Michele Truty, have been event-organizing, conference-planning superheroes the last 5 (or 6?) years, and quite understandably have decided to retire from the VVC-planning business. I support them 100% and I am very happy that their lives can go back to normal. It just hit me, though, during our big farewell sing-along (yes, that happened), that our little VVC community is so precious and rare. Surely, somehow, we can keep this going in some sort of other form, right? I'd joked with friends that I think someone else should carry the torch and keep this awesome thing going, but just someone other than me. But I'd be lying if I said that during the whole plane ride home, I wasn't brainstorming ways to keep this party going. I'm sure that if anyone can figure out how to make this happen, it would be the VVC family (Cheesiness factor = 100%).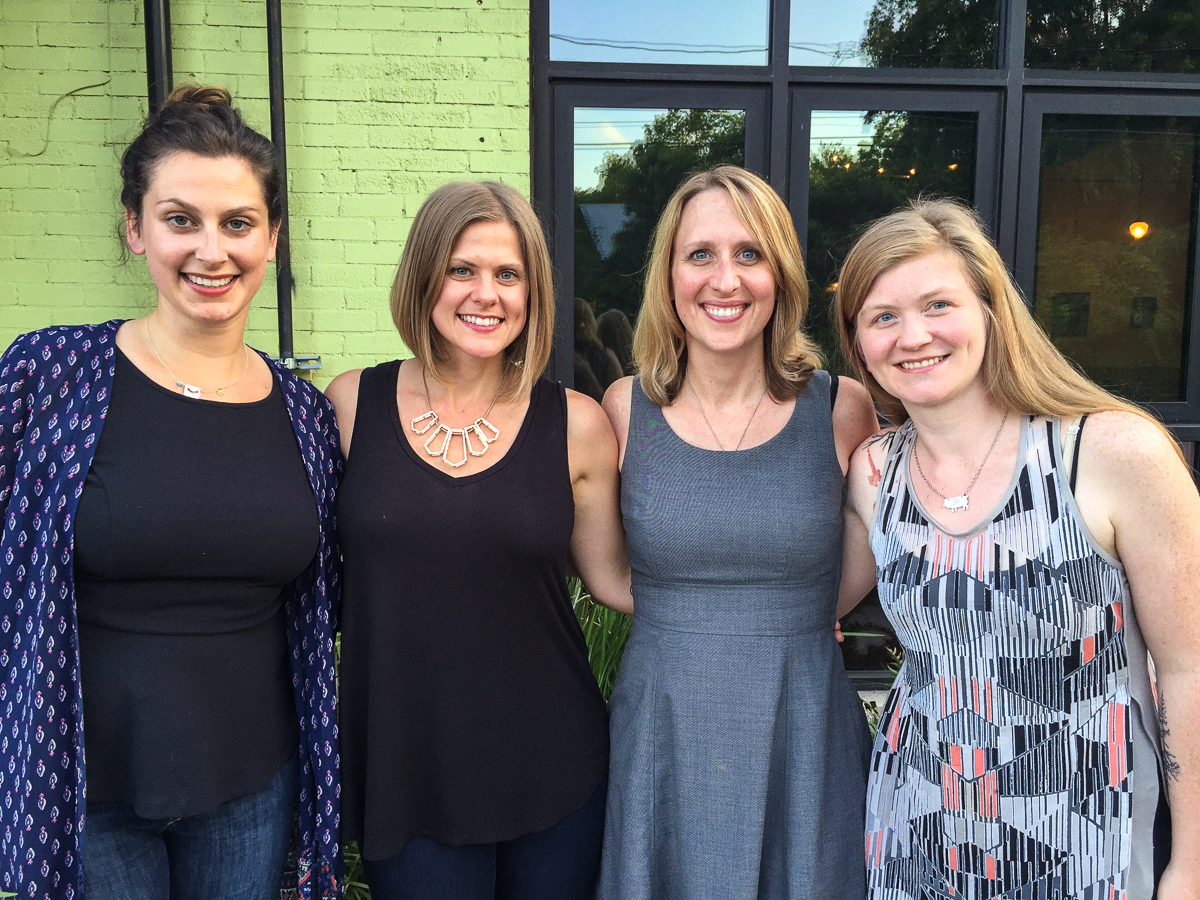 Jessica Nadel, Me, Cadry Nelson, Sarah McMinn
Thank you so much to Janessa, Jess, and Michele for creating not just this conference, this little community. While the conference may be over, we're still going strong.