Hi folks. How are all of you doing? This has been a doozy of a few weeks, amiright? This recent election has definitely made the holiday season much more somber than usual. I'm trying to keep my spirits up and I'm trying to balance fighting and self-care because I know if I don't take care of myself now, continuing this fight is going to be even harder. I have a lot of emotions wrapped up in this election which I know I'll write about one of these days, but right now, it's still too raw. I'm still trying to figure it out.
With the gift-giving holidays upon us, though, we have a great opportunity to give to much more than just our friends and family. Here are some great ways to give while supporting good causes or helping to change the world for the better.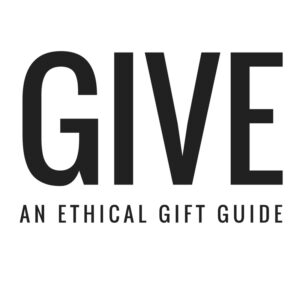 DONATE TO CHARITIES
Donating to charities that help groups of people in need is one of the most direct ways you can give while giving to others. I recently posted a list of charities to my Facebook page, asking that anybody considering giving me a gift to instead donate to one of these charities. I also urged my friends, in order to make more of a difference, to copy and paste the list into their status and share. This is the list:
SUPPORT THE STANDING ROCK SIOUX TRIBE:
STAND UP FOR CIVIL RIGHTS:
SUPPORT WOMEN'S RIGHTS:
PROTECT LGBTQ RIGHTS:
STOP CLIMATE CHANGE:
FIGHT BIGOTRY AND ANTI-SEMITISM:
HELP IMMIGRANTS AND REFUGEES:
END ISLAMOPHOBIA:
HELP DISADVANTAGED CHILDREN:
HELP ANIMALS:
BUY FROM COMPANIES WHO DONATE PROFITS TO CHARITY
If you feel more comfortable giving a tangible gift, there are plenty of companies who will donate a percentage of the profits to charitable organizations. Here are some ideas: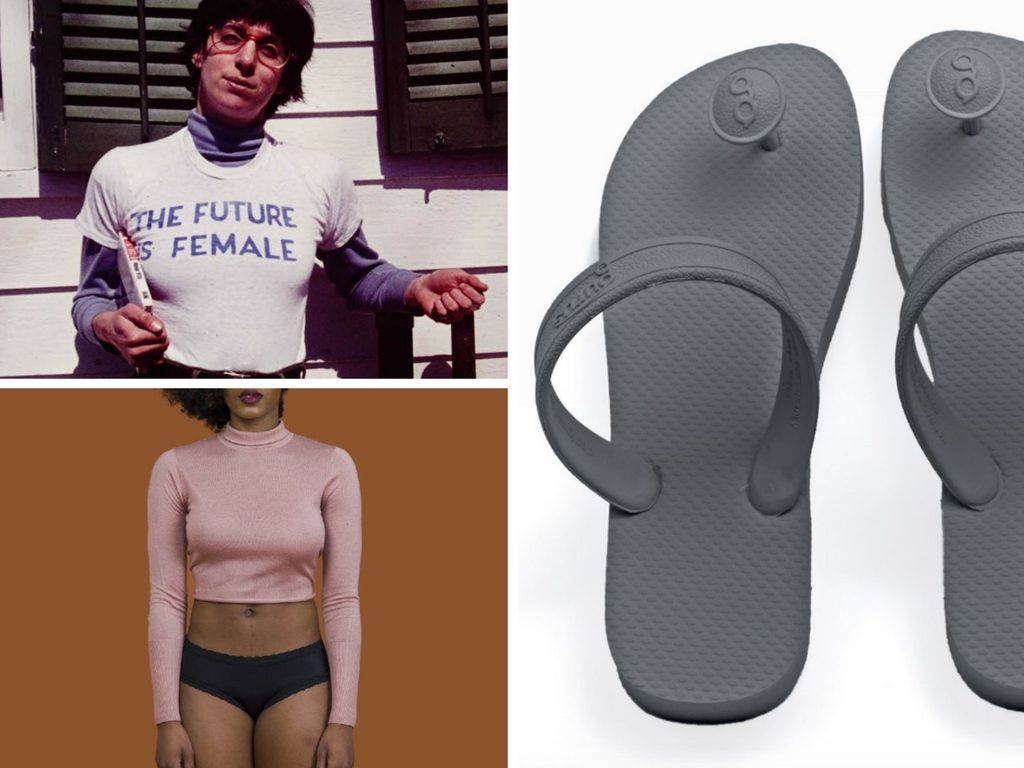 This iconic shirt, from Otherwild, is a great gift for any lady in your life. And 25% of the proceeds from any of their products with the "The Future Is Female" logo go to Planned Parenthood.
Know a flip-flop sandal lover? Then these sandals from Guru's are a must. For every pair bought, a tree is planted to help farmers in developing countries implement sustainable business practices.
This may be too much information but I happen to be a proud wearer and lover of THINX period underwear. I can't say enough good things about them: their products are extremely well-made and designed, they're super comfortable, they come in a variety of styles and absorption abilities, and they help create less waste caused by feminine products. Since I've started wearing these underwear a year ago, I've only used half a box of tampons (I wear them along with a pair of THINX on the first/heaviest day of my period). And I've never had an embarrassing leak and I never feel like my underwear is wet. And if that weren't enough, THINX donates proceeds to AfriPads in Uganda, which helps provide one women with cloth, reusable pads so that they can stay in school while on their periods (yeah- in many countries, girls are forced to stay home during that time of the month!). So the lady in your life, the environment, and girls in Uganda all benefit from these babies. By clicking this link, you can get $10 off!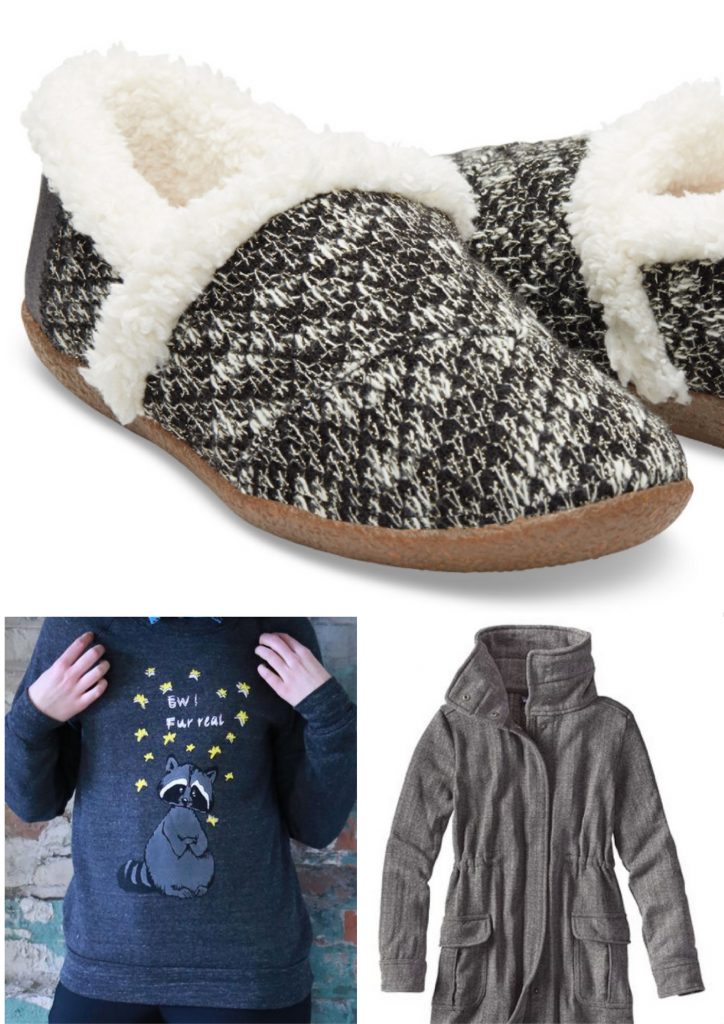 TOMS' "One for One" business model is well-known. For every pair of shoes bought, one pair is given to a person in need. For every pair of eyewear purchased, TOMS helps to restore someone's eyesight. For every bag of coffee bought, one person receives a week's worth of clean water. With every bag purchased, a woman is helped to give birth safely. So you can't go wrong with your purchase here. And they even have an entire vegan section. Being a slipper junkie, I'm falling for this cozy pair.
If you're shopping for an outdoorsy person, you're in luck. Patagonia gives 1% of all sales to grassroots environmental organizations around the world. While not super outdoorsy, I personally like this fair-trade, vegan fleece sweater coat.
I love everything at Vaute Couture, but they do have a number of items you can purchase that will benefit various animal rights organizations. I like this "Ew Fur Real" sweatshirt that benefits the Fur Bearer Defenders.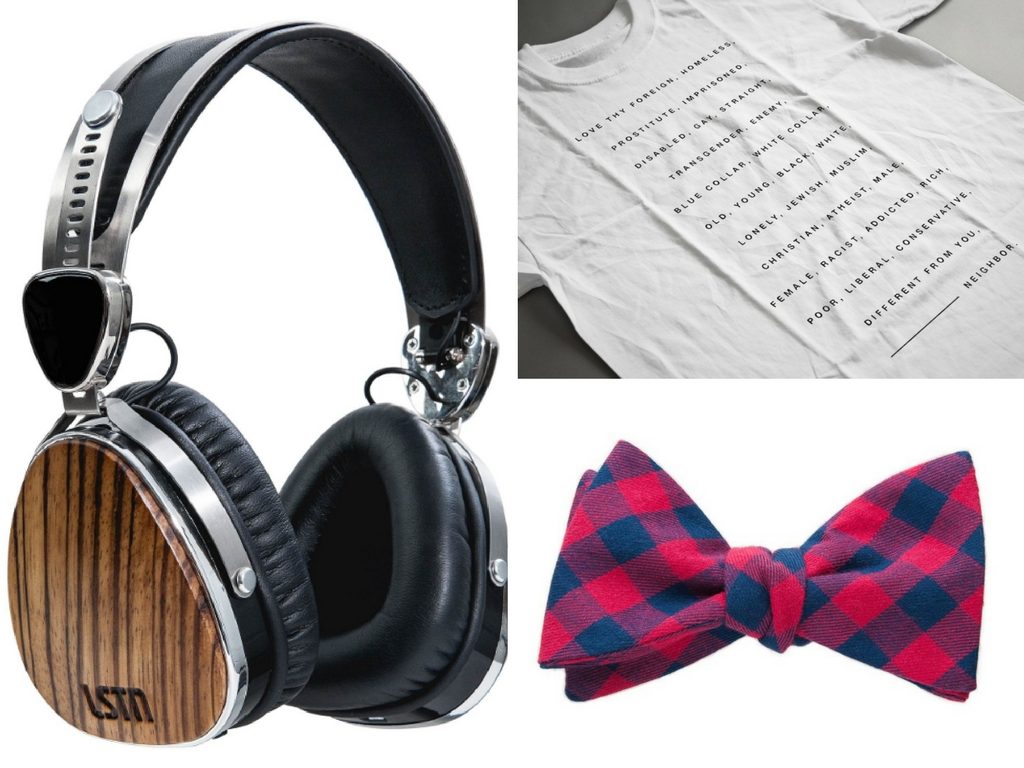 LSTN Sound Co. donates proceeds from every purchase to provide hearing aids for those who have hearing impairment. And bonus- they're socially conscious and use all-vegan leather! I personally like these Wireless Zebra Wood Troubadour Headphones.
At Clothe Your Neighbor As Yourself, every purchase helps to provide clothing for those in need. This Love Thy Neighbor t-shirt seems especially fitting for these times.
Know a guy who likes wearing ties or bow-ties? Check out the selection at the veteran-owned, Bull + Moose. Profits go to help fund micro-loans for underprivileged men in North America. Just be sure to look carefully- some are made with silk, though many are made with cotton, like this dapper Buffalo Check Bow-Tie.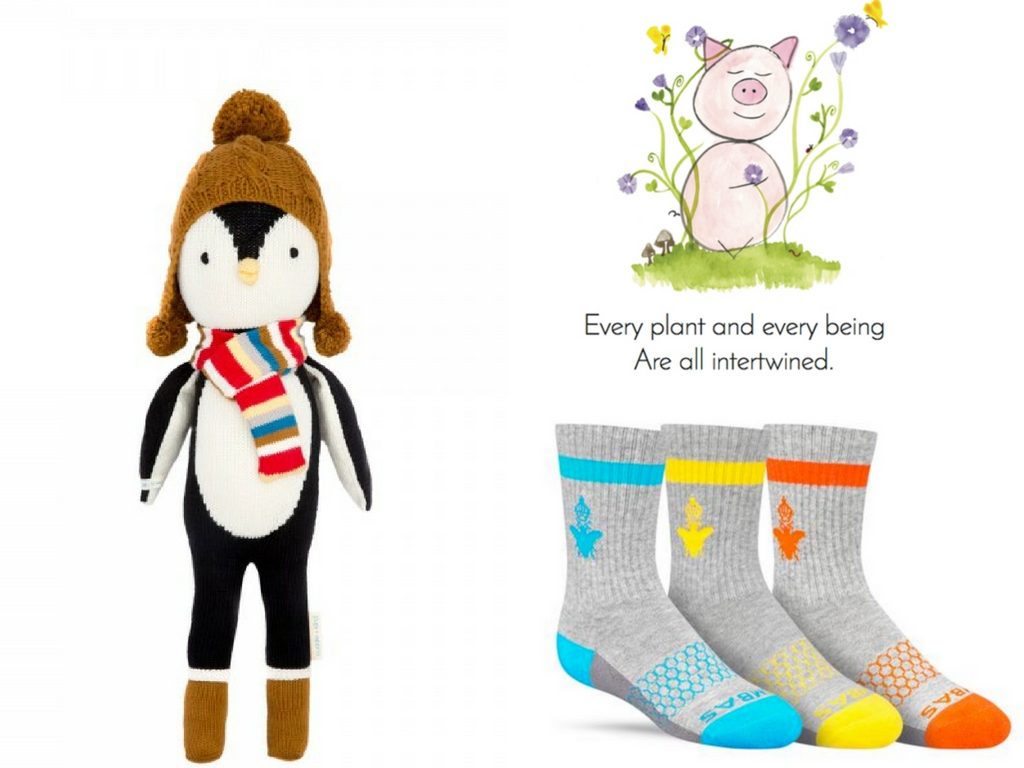 Every purchase of these adorable hand-knit, vegan, fair-trade dolls from Cuddle + Kind helps to feed 10 hungry children. Plus, did I mention that they're adorable! My favorite is Everest The Penguin.
Zen Pig is a collection of childrens' books with wonderful messages and for every book sold, enough proceeds are donated to provide 10 people with clean water for 1 year.
Every pair of socks purchased at Bombas equals one pair of socks donated to homeless shelters. Need I say more?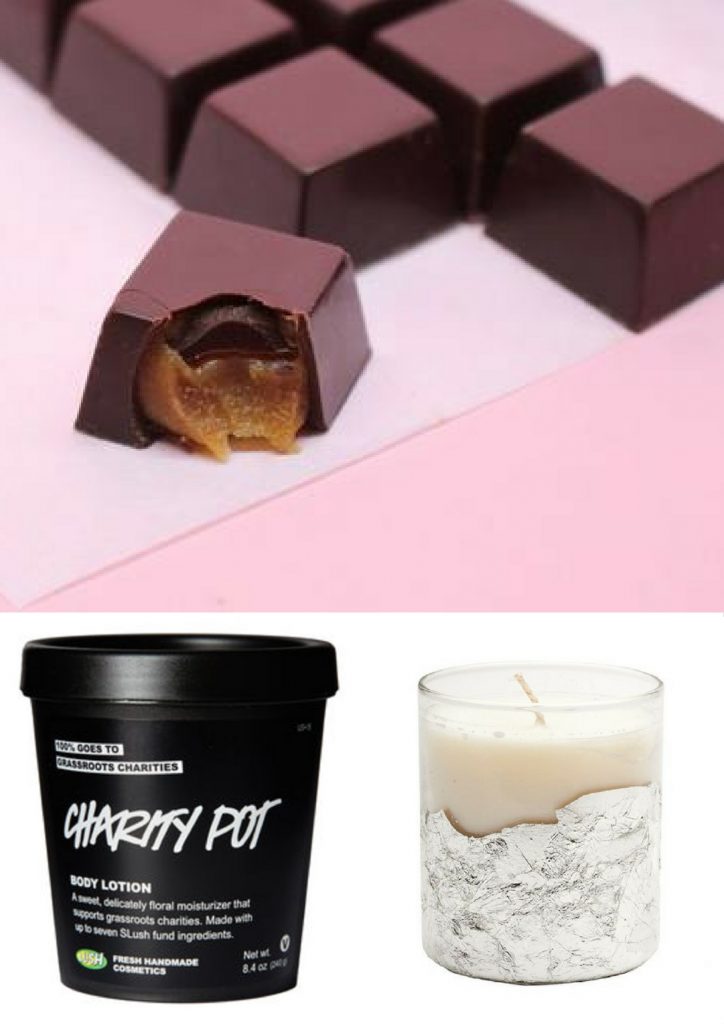 And we can't forget chocolate! At Rescue Chocolate, all proceeds are donated to animal rights and rescue organizations. That's right- 100% of the profits. While all the products are wonderful, these Salted Caramel Bow-Wow Bon-Bons are seriously amazing and all the profits go to an anti-puppy mill organization!
Each of these candles at Raven + Lily were handmade by formerly homeless women in Los Angeles and the proceeds go to further empower these women. If candles aren't your thing, they have a number of other collections that help other organizations all around the world.
With every purchase of one of the all vegan, cruelty-free LUSH's Charity Pot lotion, 100% of the proceeds go to "small, grassroots organizations working in the areas of environmental conservation, animal welfare and human rights."
GIVE VEGAN COOKBOOKS
Concerned about climate change? Worried about the water shortage? Stressed out about deforestation? The facts are that over 51% of global greenhouse gas emissions come from animal agriculture, it takes 2,400 gallons of water to produce 1 pound of meat, and every 6 seconds an acre of rain forest is torn down for cattle farming. The answer: Go vegan and/or encourage your friends and family to eat more vegan meals. Here are some great new cookbooks to get you and your friends and family started.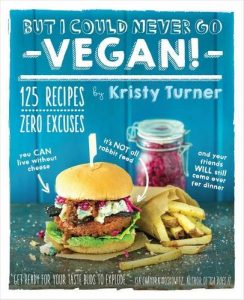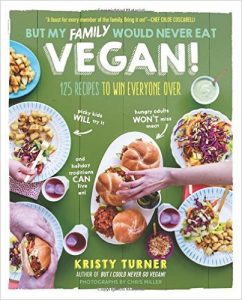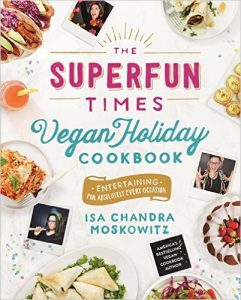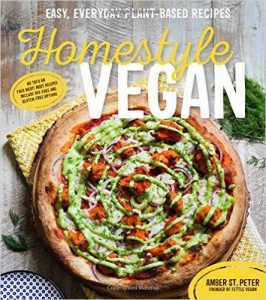 I would be remiss if I didn't mention my two cookbooks, But I Could Never Go Vegan! and But My Family Would Never Eat Vegan! (which just came out November 15th, 2016). They're designed to provide recipes that combat every excuse you and/or your family may have to not eat vegan, but I've written them with a fun, non-pushy tone to make the transition less overwhelming. Either one would be a great gift this holiday season.
The Superfun Times Vegan Holiday Cookbook is the newest from the always-amazing, Isa Chandra Moskowitz. If it's anything like her previous books, this books is sure to provide great, well-loved recipes for absolutely every occasion.
If your family digs comfort food and good ol' down home cooking, then Homestyle Vegan is your girl. Written by the talented Amber St. Peter of Fettle Vegan, ever recipe looks totally drool-worthy.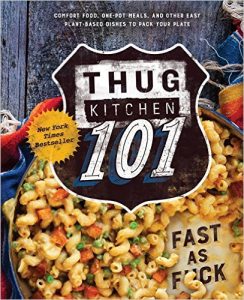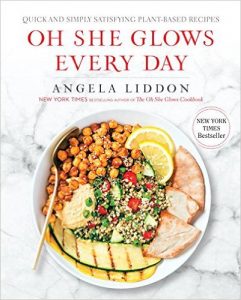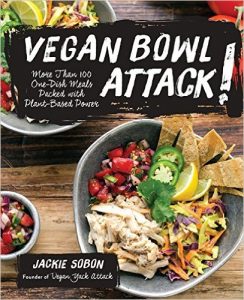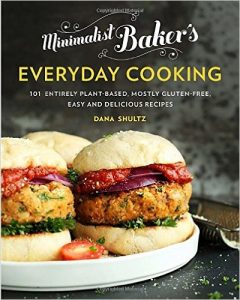 The duo at Thug Kitchen is at it again with a new cookbook to add to their incredibly popular collection. Thug Kitchen 101 is a great primer for new vegans, offering quick and incredibly simple recipes to get you started in the right direction.
You can always rely on Angela Liddon for delicious, healthy, whole-foods, vegan recipes and her newest book, Oh She Glows Every Day is no exception! This book is filled with reliable recipes that are both tasty and simple to make.
If you know a fellow bowl-lover, they'll love Vegan Bowl Attack by the uber-talented Jackie Sobon. I can attest to how delicious and creative the recipes are in this book and it's also filled with gorgeous photos of these delectable bowl creations.
Minimalist Baker's Everyday Cooking, by Dana Shultz, is another book sure to please anyone who likes creative, yet simple, and mouthwatering meals. Bonus: They recipes are not only vegan, but they're mostly gluten-free!
SHOP WITH VEGAN COMPANIES
Remember all the stuff I mentioned earlier about veganism being better for the environment? Well, there are some vegan companies that embrace that idea that their products could help change the world. Here are a few of my faves: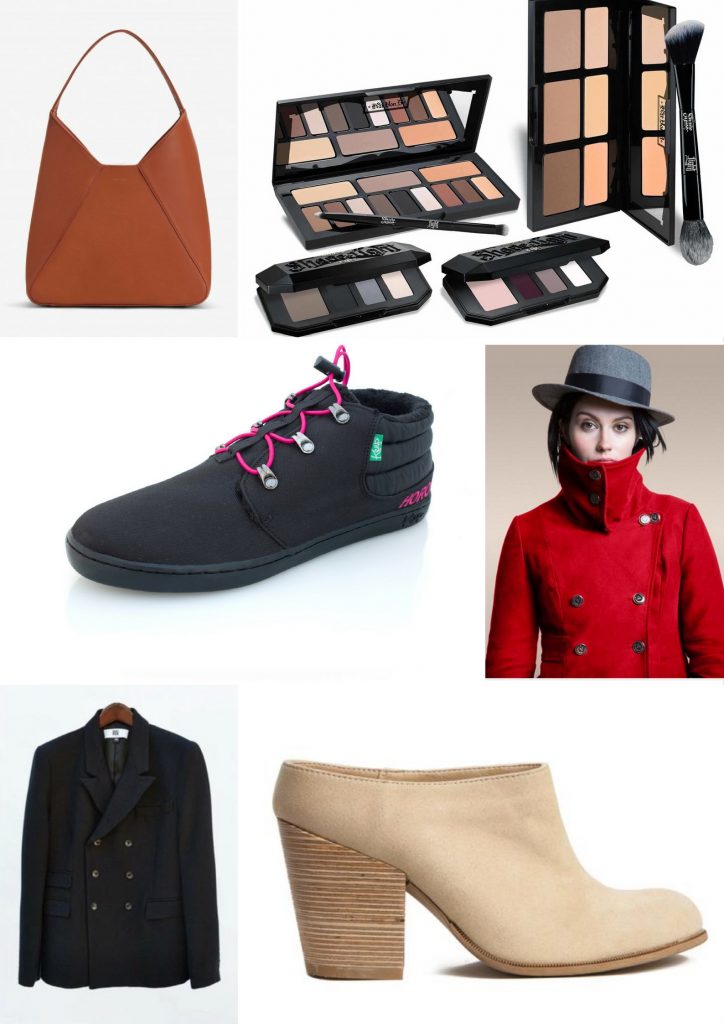 Matt & Nat: My last three purses have been Matt & Nat bags. I loved my last one so much that I would've kept it forever had my dog not decided to eat it. But that's beside the point. All of their bags are very stylish, well-designed, sturdily-made. They're made of a beautiful faux leather (read: No farming of animals for their skin) and the lining is made from recycled plastic bottles!
Kat Von D Beauty: I tend to go pretty easy on the make-up but I do like a good mascara and a lip color that will stay put. My stepson loves more wild, intense make-up and a good liquid eyeliner. We both love Kat Von D. All of her products are vegan and cruelty-free (read: No animal testing!) and Kat Von D herself is a great animal activist.
Keep: A brilliant company that makes all vegan, consciously-produced shoes and a number of other items. They're reasonably priced, unisex, and pretty hip. Plus, they just designed a shoe with Ad-Rock of the Beastie Boys which is not only vegan, but they're water-proof and super warm (made with synthetic down and lined with synthetic shearling). And Bonus: Net proceeds will go to Planned Parenthood!
Vaute Couture: Yeah, I know I mentioned them earlier, but I have to mention them again because their products are so amazing. Their coats don't use wool or leather which means, yes, you guessed it: no farming of animals for their skin. I have several of their items (as does my husband), from their coats to their basic tees and sweatshirts to their designer clothes. One thing they all have in common: they're timeless, high-quality, and beautiful. I can't reccomend them enough.
Brave GentleMan: This company makes some of the most dapper, handsome menswear I've seen, and it's all vegan and ethically-made. I mean, this is very impressive: "Most of our clothing is made in New York City's historic garment district using things like Brazilian future-wool tweeds and twills made from recycled cotton and recycled polyester, velvety Turkish future-silk made from recycled water bottles." Their items are on the pricier side but if you're open to investing in some high-quality clothes for the man in your life, this is your company.
Nicora Shoes: Beautiful vegan shoes (for men and women), artisan-made made in the U.S.A.. What's not to love? They also sell bags and jewelry.
As you shop this season, keep in mind the true meaning of the season: Giving. Give to those you love, give to those you don't know, give to those who truly need, give to make this world a better place.