Several months ago, the folks at Beyond Meat contacted me to see if I would be interested in trying their soon-to-be-released Beast Burger. The obvious answer was "Duh! Of course!" But I think I managed to pull a more sophisticated response together.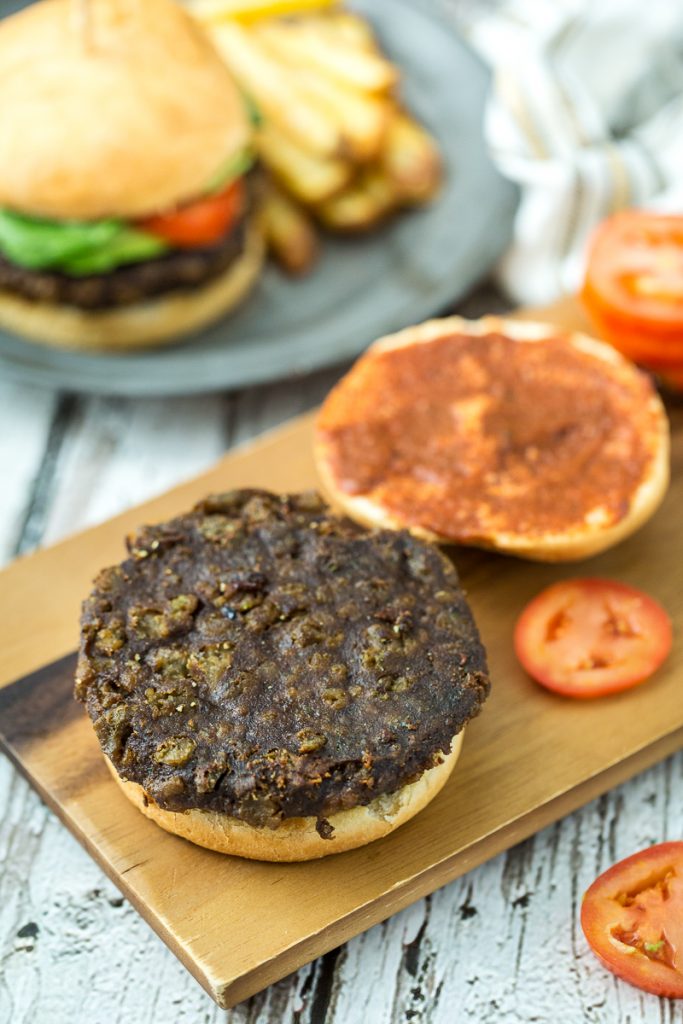 I am a long-time fan of Beyond Meat products (you may remember my Vegan Chicken & Artichoke Pesto Pizza?). Though I don't eat meat replacement products regularly, Beyond Meat's are the best I've tried. The flavor and texture are amazing and if you're looking for a quick, vegan convenience food, or something to satisfy your craving for something meaty, they're your guys.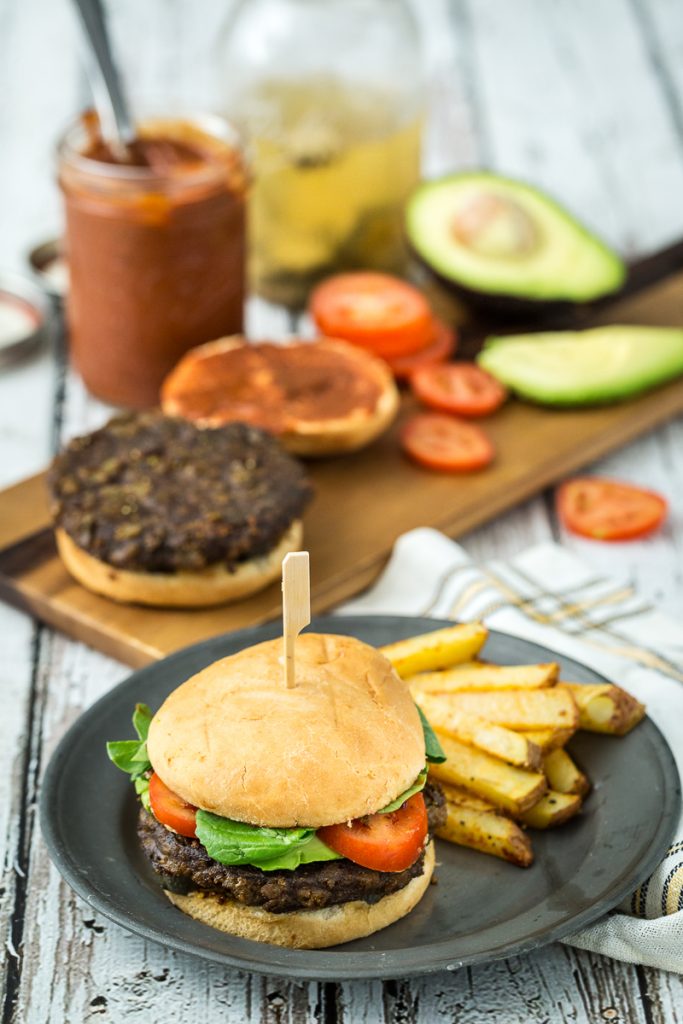 Their new Beast Burger absolutely did not disappoint! These burgers took me back to the days of watching my father cook up burger patties out on the grill. Had I not known these burgers were vegan, the way these burgers sweat as they cooked, getting juicier and juicier by the minute, filling my kitchen with a delightful, char-grilled aroma, I would've been totally fooled. The typical "vegetable mosaic" look of most vegan burgers was no where to be found- these look like the real deal.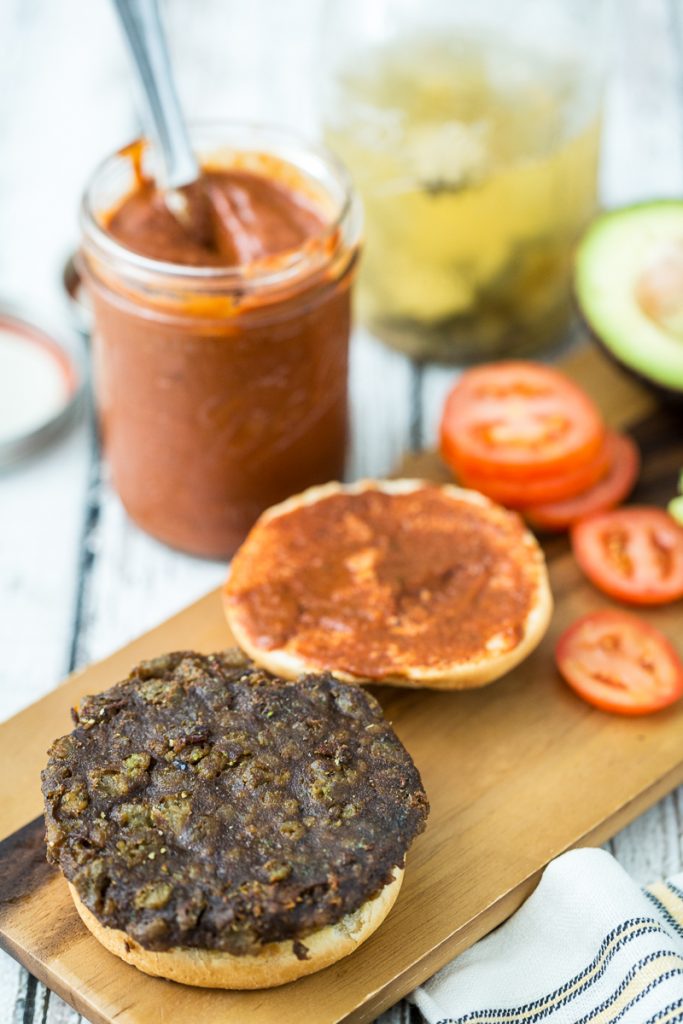 Now here's where these burgers get really, really good. Not only is the flavor and texture is the stuff quarter-pounder burger dreams are made of, but the health benefits of these dudes are pretty unbeatable. One patty has more protein and iron than a beef patty and has more omegas than salmon. Plus, it's packed with antioxidants, calcium, and vitamins B-6 and B-12. And if all of that wasn't enough, by eating this plant-based burger, no one dies and you're saving the planet as well. How could you choose anything else?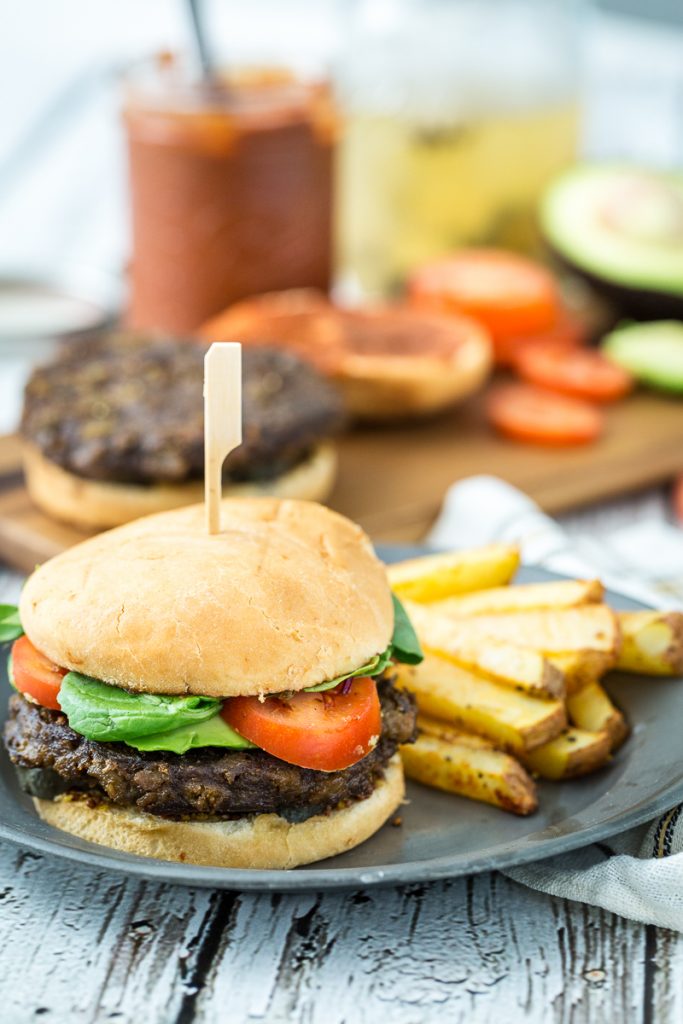 Beast Burgers are starting to pop up in Whole Foods and health/vegan stores everywhere so be on the look out! You do not want to miss these!
Now- the winner for the Greens 24/7 Giveaway! The winner is Beth R.! Beth, you will be notified via email today. Thank you to all who entered!
Disclaimer: I was given this product to review but the thoughts and opinions expressed here are my own.
Photography by Chris Miller