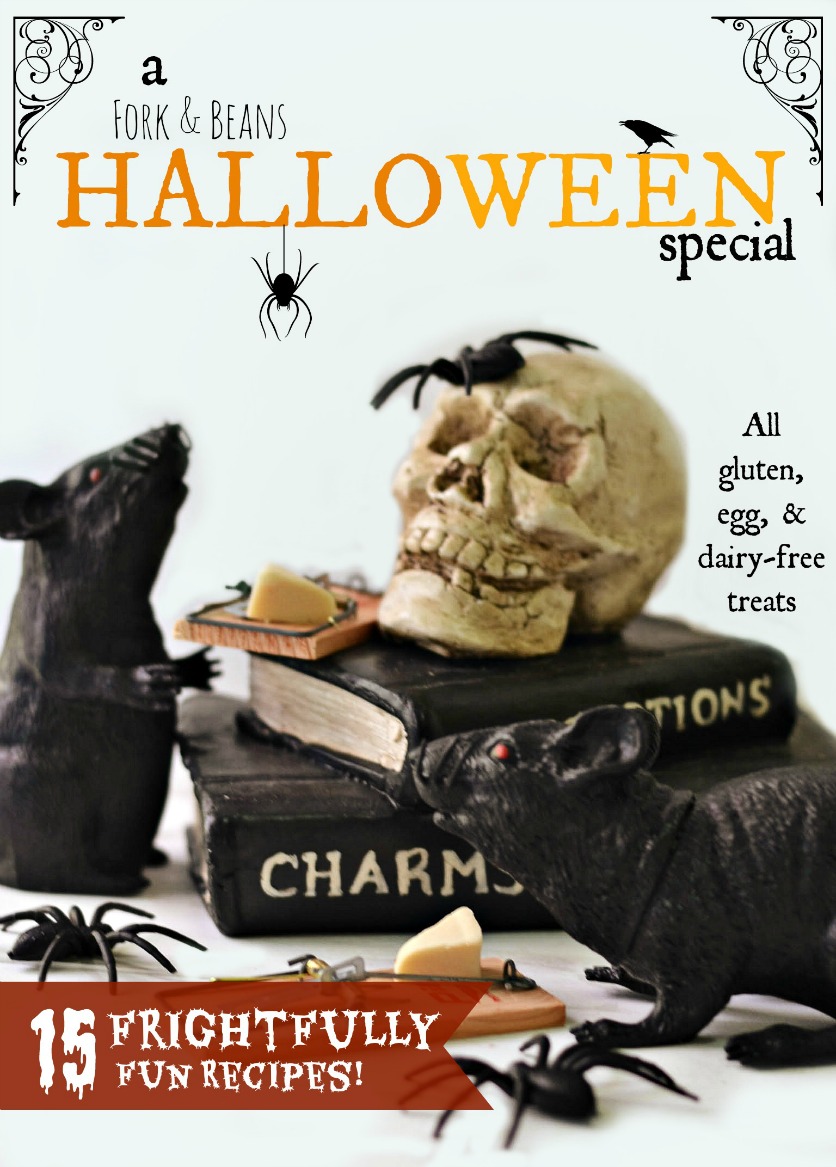 When I first became vegan, I began scouring the internet looking for vegan recipes and replacements for favorite non-vegan treats.  Fork & Beans was one of the first blogs I found (a simple "Vegan Nutter Butters" search on Google led me right to her) and I was mesmerized by all of the amazing dairy-free, egg-free, and gluten-free treats that she had invented.  I probably spent a good couple of hours just drooling over each recipe.  I've also tried a few of her recipes and her basic donut recipe is still one of my family's favorites.
When Cara contacted me about promoting her new Halloween Recipe E-Book, I was more than willing to help her out.  I like Halloween and everything, but I don't love it as much as Cara does.  Seriously- check out the Halloween section on her blog! As I "thumbed" through the book, however, I got more and more excited over all of the recipes and I'm now seriously considering having a mini-Halloween party for the twins at our house.  Plus, there's a bonus section with recipes for 10 Homemade Candy Bars.  AND everything is gluten, egg, and dairy-free AND it's only $7!  How could you NOT be excited about it!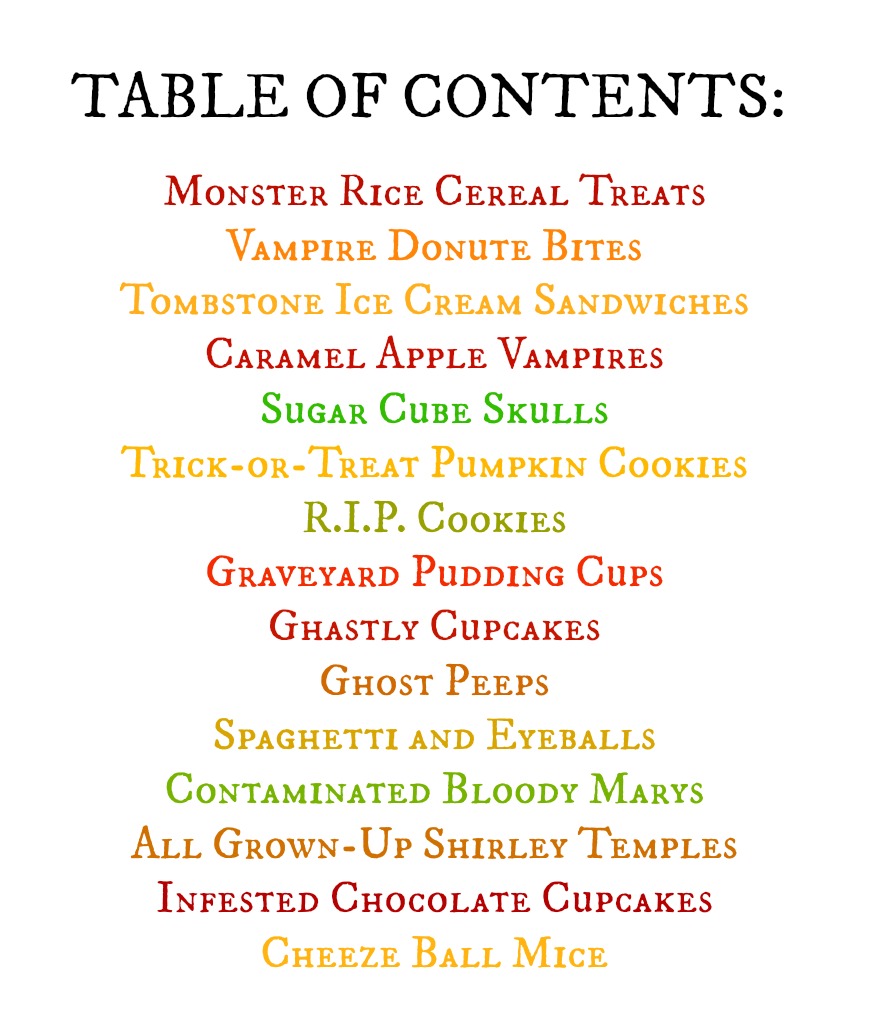 To help promote Cara's newest endeavor, I am sharing one of the recipes from the book and also hosting a giveaway!  Before we get to the giveaway, though, check out these Caramel Apple Vampires!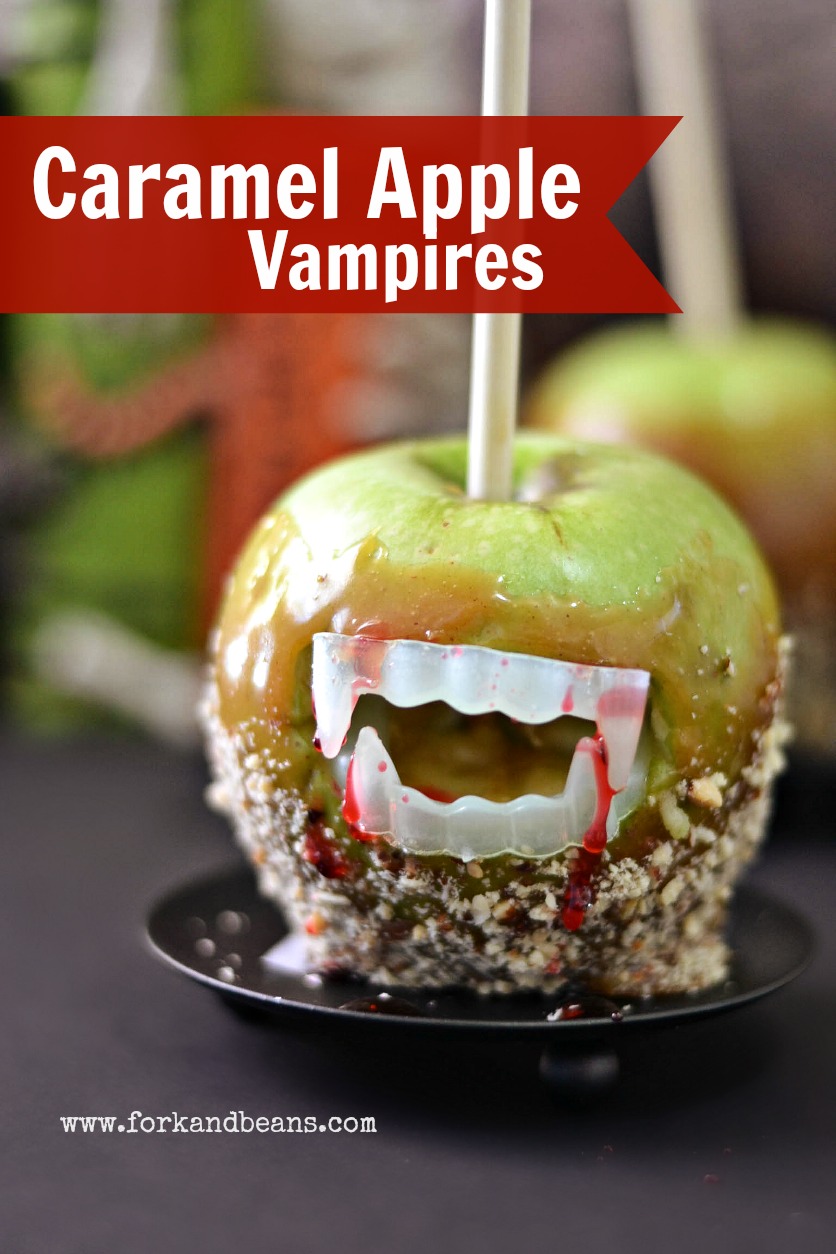 Caramel Apple Vampires & A Spoooooky Giveaway!
Ingredients
2/3 c. vegan butter
2/3 c. light corn syrup
1 1/3 c. sugar
1/3 c. water
2/3 c. peanut butter
6 apples
Wooden sticks
Chopped nuts for dipping
Plastic fangs (I bought mine at the Dollar Tree—they came with candy blood)
Instructions
Remove stems from each apple and place the candy apple sticks inside. Measure the size of the plastic fangs and cut out a section in the apple to fit inside.
In a medium saucepan, dissolve the sugar in the water, butter, and corn syrup on medium heat. Bring to a boil.
At this point do not stir. Place a candy thermometer inside the saucepan and bring up heat in between soft and hard ball stage.
Reduce heat to lowest setting and add the peanut butter in. Mix thoroughly.
Dip each apple in the caramel and then the nuts. Before the caramel sets, place the plastic fangs inside the apples. Allow to cool 20 minutes.
Now for the giveaway!  This giveaway is open to everyone, world-wide and will continue through 11:59pm on October 7th, 2013.  Just follow the instructions in the box below!  And keep in mind- if you don't win, THE BOOK IS ONLY $7!  Go get it!