Ok, I know a grocery store isn't technically "dining" but daaaaaayum!  You need to check out the vegan eats at the new Viva La Vegan Grocery in Santa Monica!
I began to see pictures of this place and the awesome bounty people were picking up there on my instagram feed while I was out of the country and I got vegenvy (Vegan Envy).  Ok, it probably wasn't that extreme, but I knew that as soon as we got back to the states, Chris and I would be checking Viva La Vegan out as soon as we could.  And that we did.  In less than 48 hours after we got off the plane.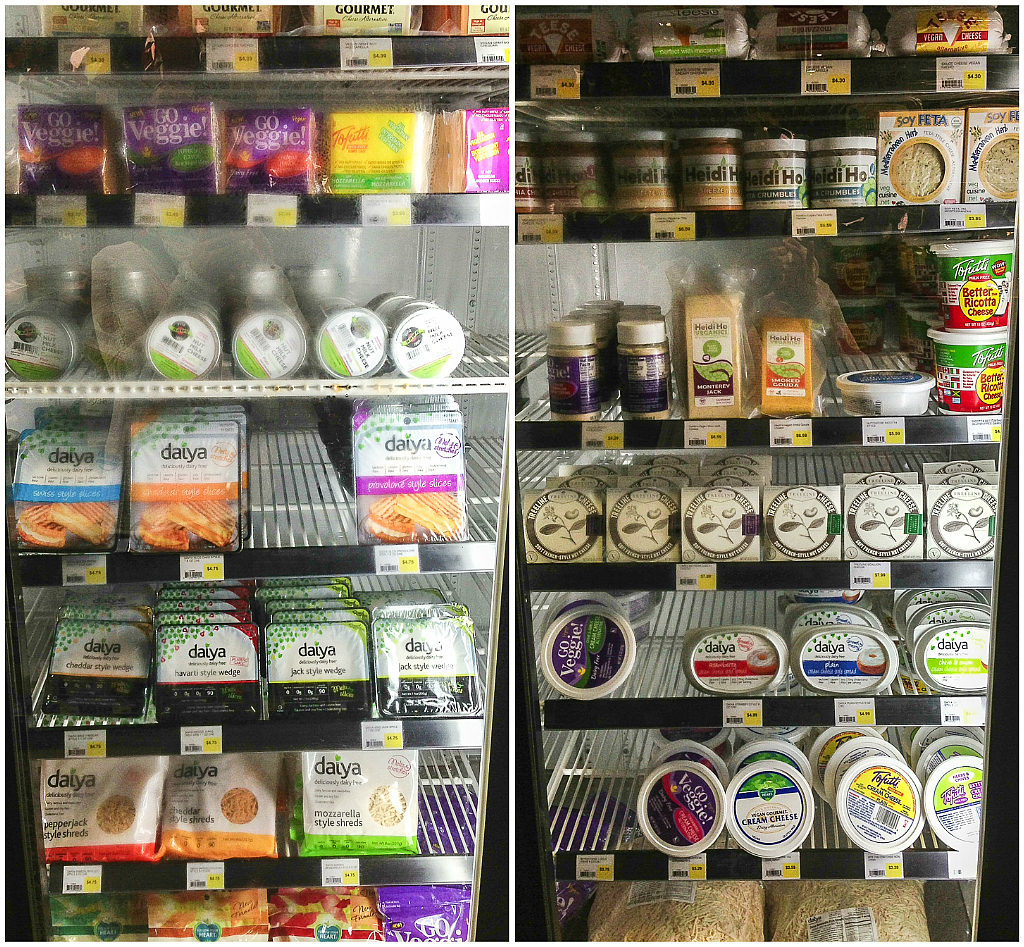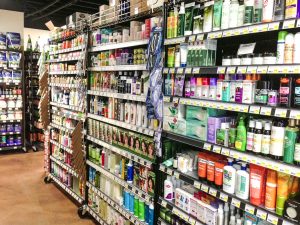 Viva La Vegan is a fully vegan grocery store in Santa Monica.  "Fully vegan," as in "Everything in the entire store is vegan so you can shop without checking any labels and possibly find cool vegan stuff you'd only ever heard about online."  This is actually their second location, their first being in Rancho Cucamonga but I'd never been because when am I ever even remotely close to Rancho Cucamonga?  Never.  This new Santa Monica location, however, is just over a block away from a Native Foods so if you want a full afternoon of awesome vegan shenanigans, all you need to do is head over to Ocean Park Boulevard.  West Side representin'!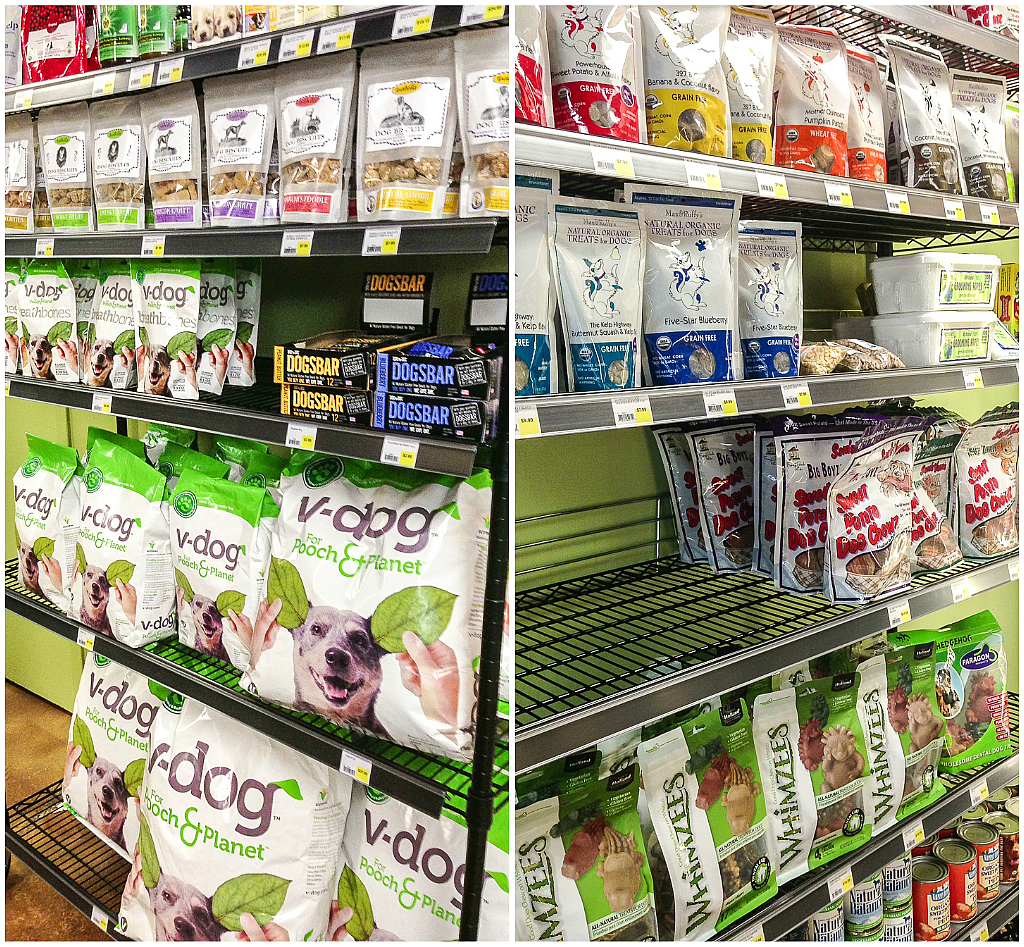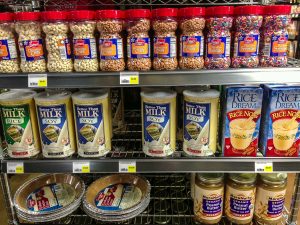 As you can see from the pictures, the places is packed to the max with vegan goodness.  Vegan grooming products?  They've got some I'd never even heard of before.  Vegan glue?  You bet they have it.  Vegan pet supplies?  Tons.  Vegan ice cream?  Three freezer sections worth.     Products you've never seen in person before, like Match Meats, Treeline Treenut Cheeses, Punk Rawk Labs Cheeses?  Of course.  Products you've always had to order online, like Butler's Soy Curls?  Yup.  Products you didn't even know existed, like vegan butterscotch chips?  Darn right they do!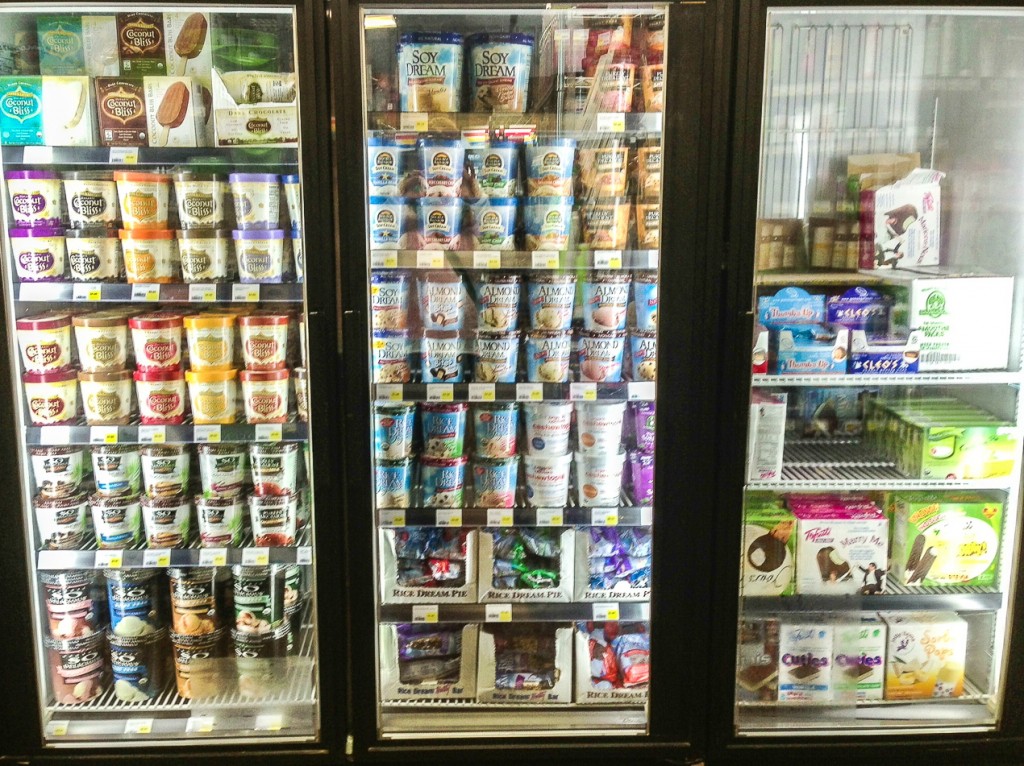 I've been to a vegan grocery before, Food Fight in Portland, but Viva La Vegan seemed to be a little bigger.  I loved Food Fight, but I have to say I was also even more amazed at the selection at VLV.  And they were giving away Cocomel samples at the cash register so there's that.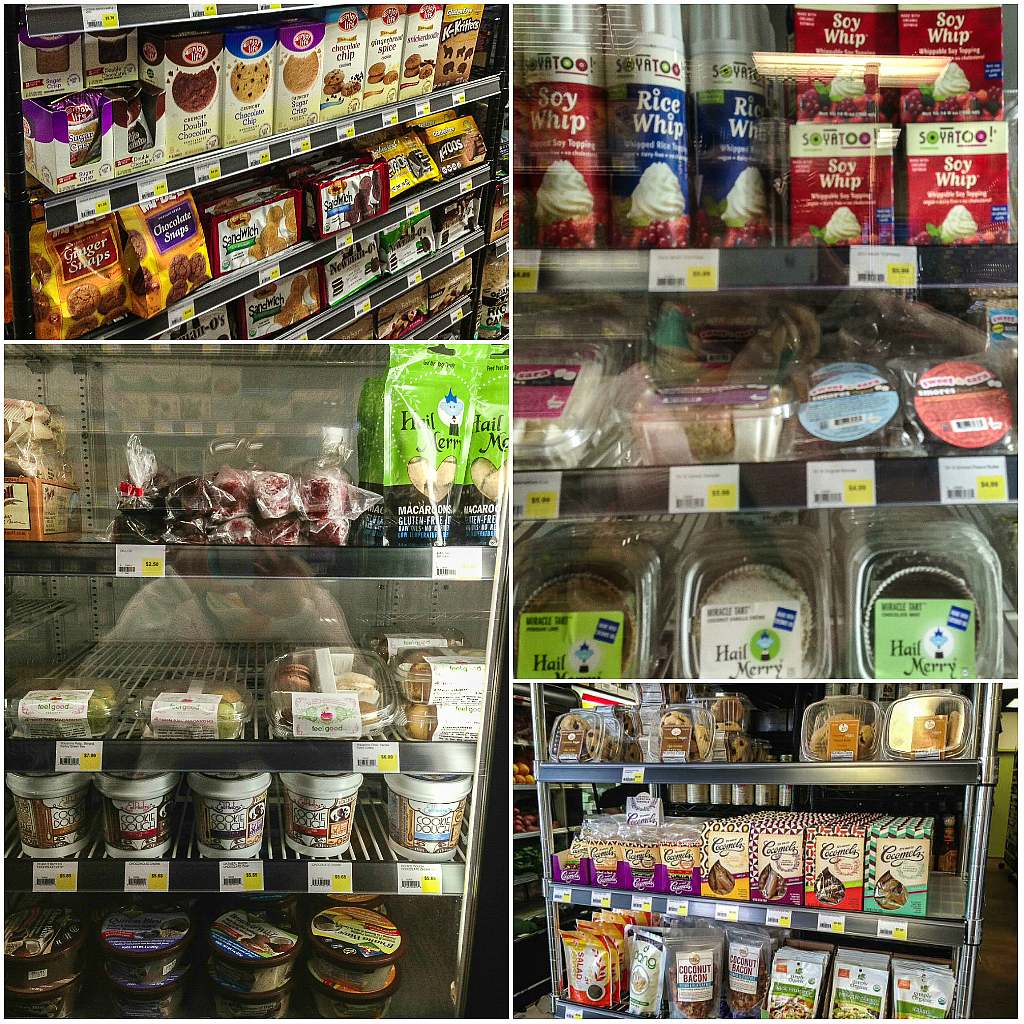 I left with a bag of Phoney Baloney's coconut bacon, which I've always wanted to try but never got around to ordering; a tin of Punk Rawk Labs Smoked Cashew Cheese because I've always wanted to try it and have never been able to find it; and a box of Feel Good Desserts vegan macaroons because as you may remember, I friggin' love these things!  I've made a salad with the coconut bacon and look forward to making some vegan BLTs with it very soon.  The cheese blew mine and Chris's minds.  It's now one of my favorite things about life.  And the cookies?  We polished them off on the drive home.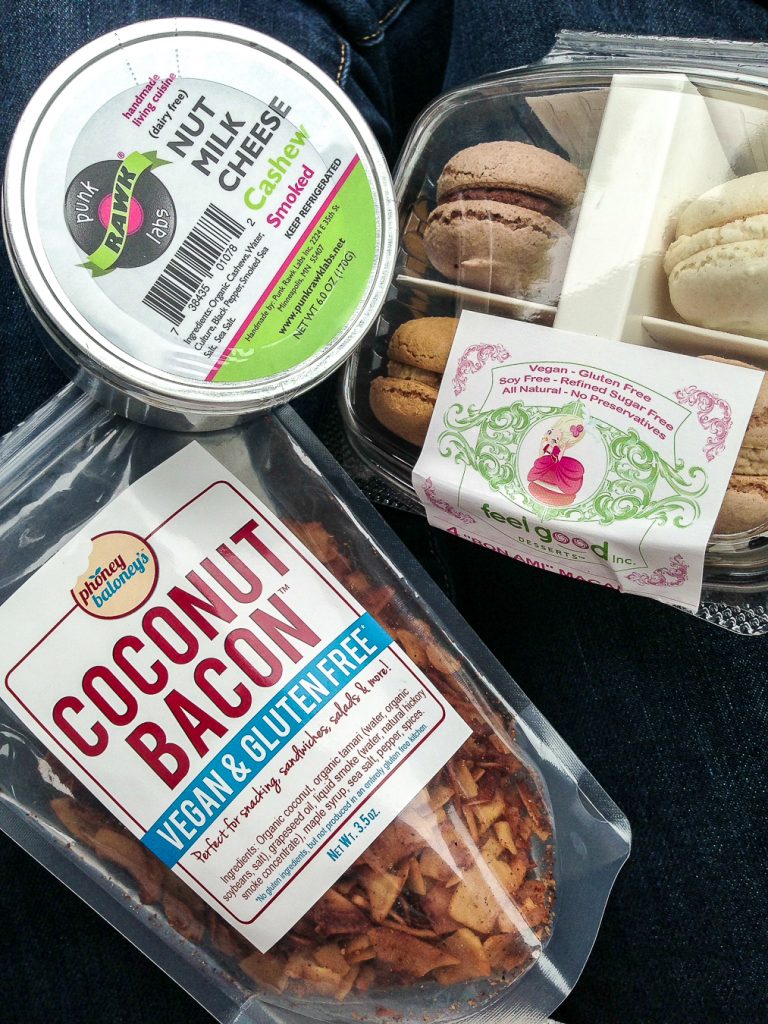 If you live in LA or you plan on traveling here, you need to check out this shop.  Stock up on all of your favorite vegan items and things you haven't been able to try yet.  You'll probably see me there, dancing joyously in the aisles.
Viva La Vegan Grocery  •  2723 Ocean Park Blvd., Santa Monica, CA 90405