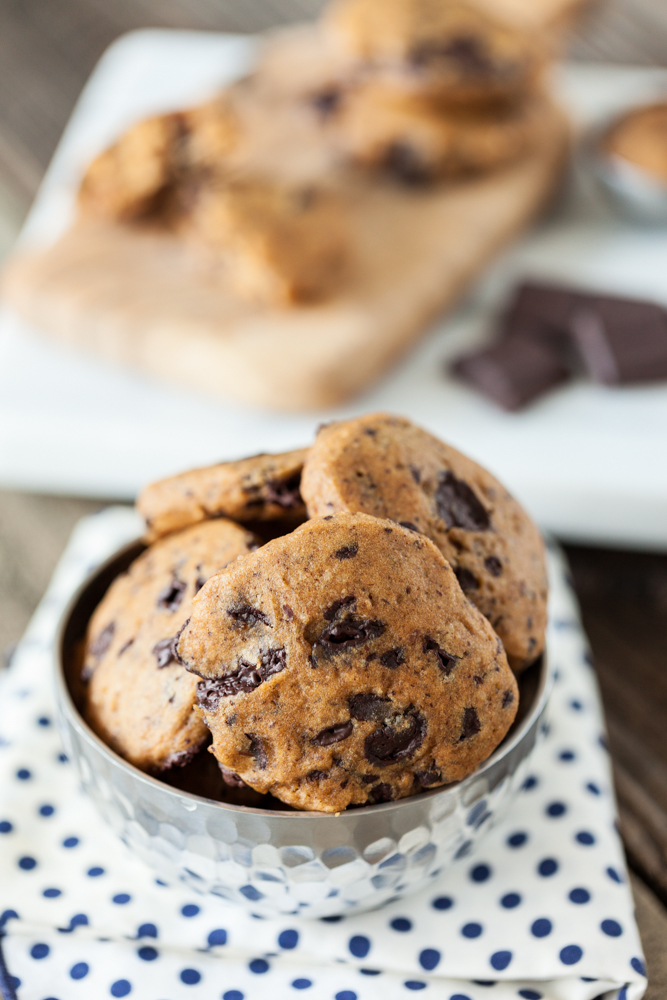 Sometimes, a really good chocolate can be better than anything (yes, even that).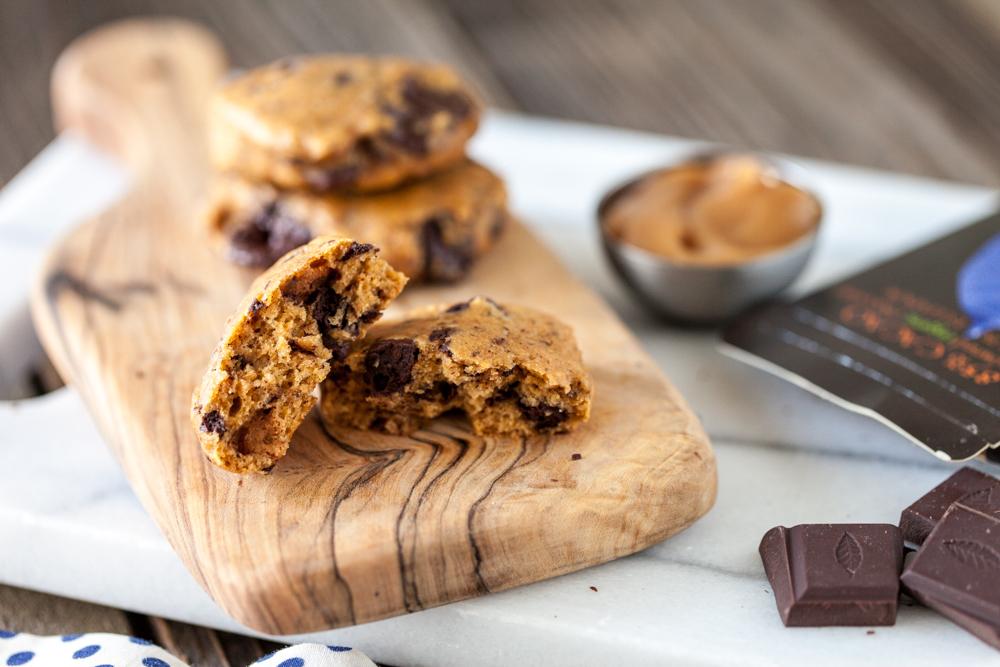 There is something about a smooth, rich, piece of dark chocolate- the way its scent teases your nose, the way it snaps when you bite into it, the way it melts on your tongue,  and the way everything else around you seems to freeze from the time it hits your lips to the time you finally swallow it.  There's the brief euphoria you feel afterwards as you try to remember the last time any food literally took your breath away.  Then there's the next bite.
Of course, we've all had moments when we've tried chocolate that good.  But how often can we say that chocolate was organic, ethically sourced, and made from the same group of farmers that grew the cocoa beans?  Not too often.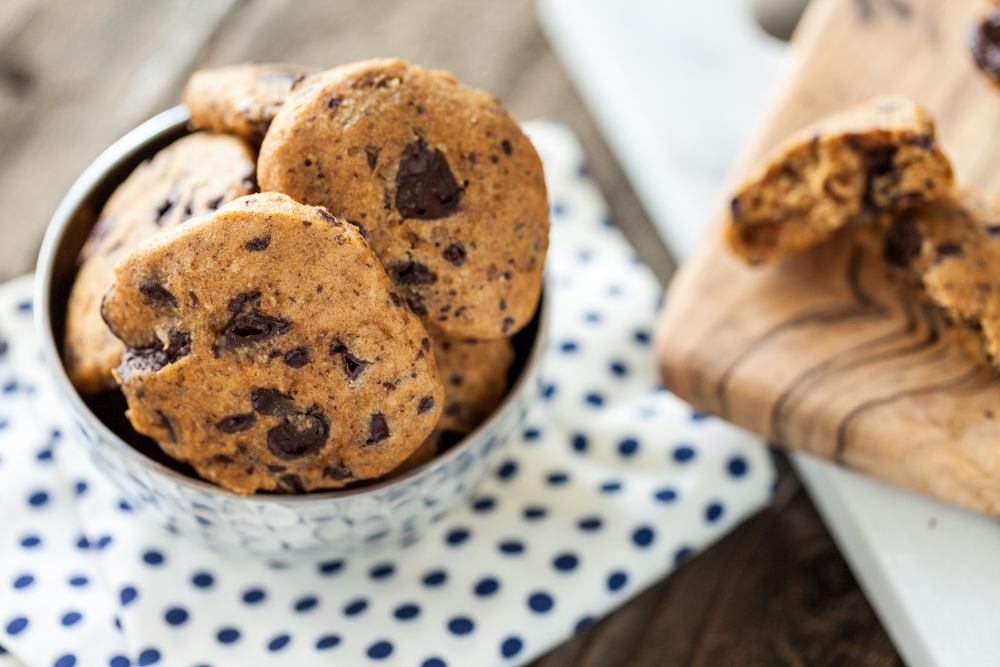 I was recently contacted by Kallari to try their chocolate and do a review.  I'll never turn down an offer to try chocolate, but I was even more intrigued by their company.  Kallari is owned by the 850 farming families in Ecuador that grow and make the chocolate. Because they make the chocolate right after the beans are harvested (rather than shipping the beans to a chocolate making factory in another country), their chocolate has a fresh, yet rich and deep taste.  There are fruity and floral notes in every bite.  Kallari also uses much less sugar in their chocolates so that the flavor isn't masked by the sweetness of the sugar.  Kallari takes a lot of pride in their chocolate and the proof is in the taste.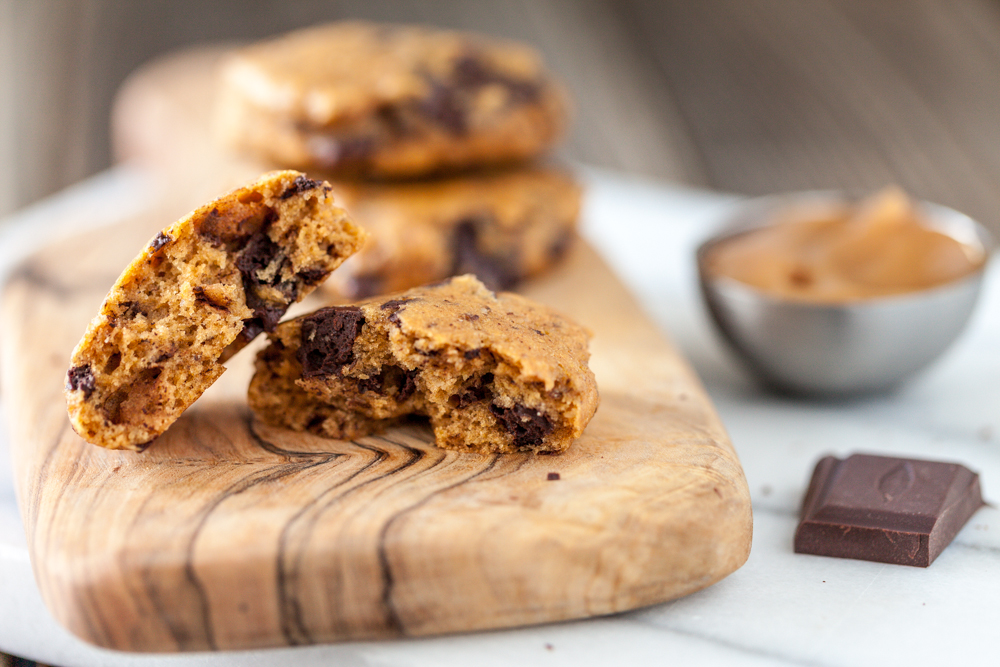 I was given the 70%, the 75% and the 85% dark chocolate bars to try.  I liked them all but I was most entranced by the 85% dark chocolate bar.  You first taste the rich bitterness of the chocolate and the subtle sweetness seeps in gently, taking the edge off.  The texture is velvety, luxurious and actually a bit creamy.  This did not taste like any old chocolate bar from a factory.  Even compared to other organic or ethically-sourced chocolate, you can taste the love that these families put into this chocolate.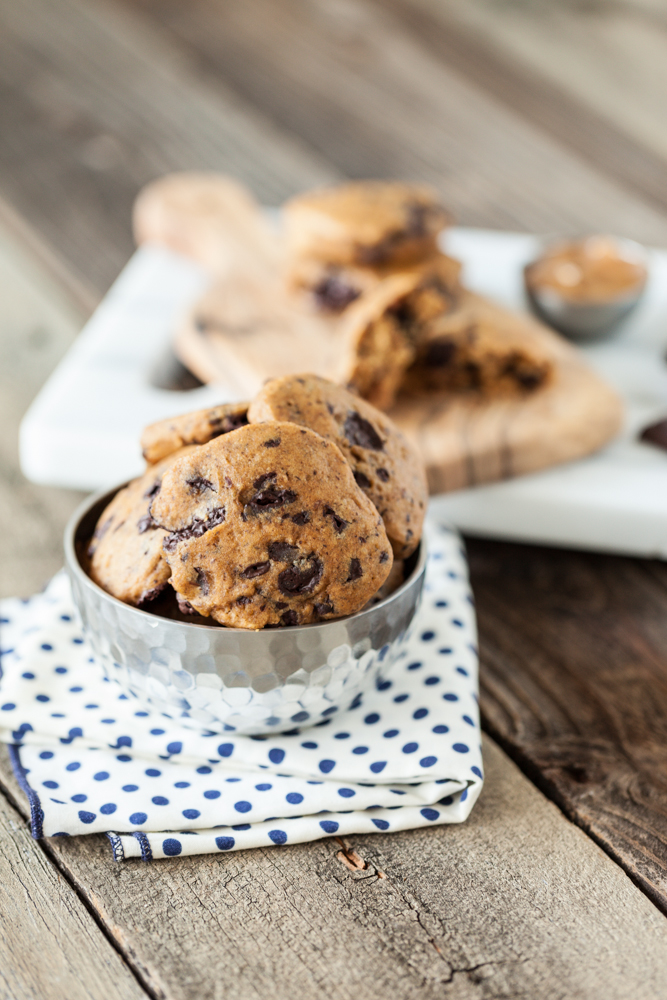 If you follow me on Facebook and/or Twitter, you've probably noticed me promoting Kallari's recent Kickstarter to raise money so they can begin manufacturing chocolate chips from their incredible chocolate.  I'm happy to say that, as of yesterday, they raised enough money and they are good to go!  This will be the first vegan, organic, ethically-sourced chocolate chips on the market and personally, I cannot wait until they are available!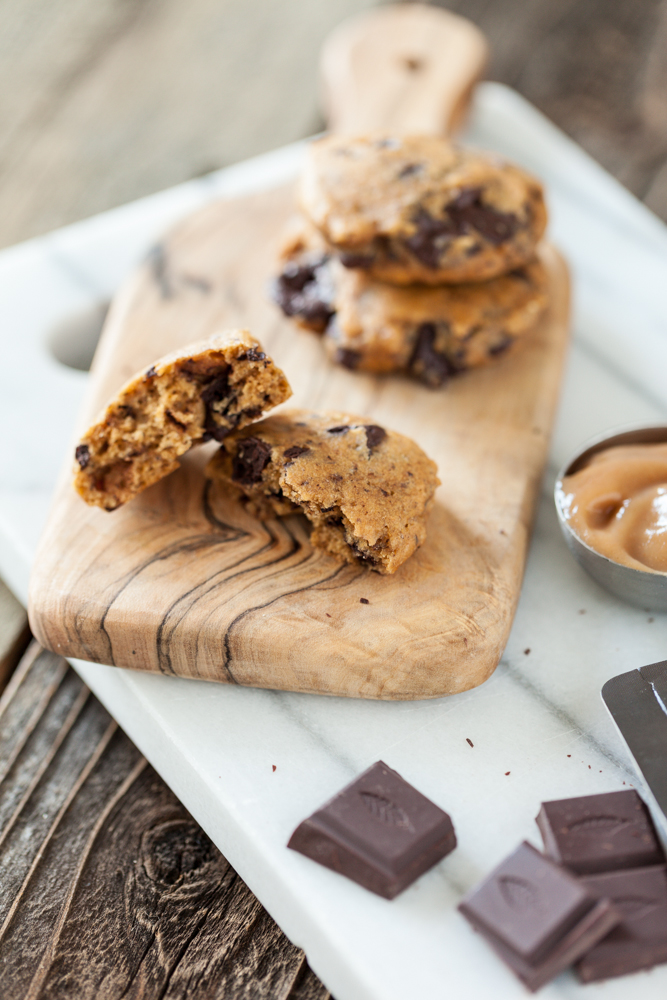 With my 75% bar, I made gluten-free chocolate chunk cookies using the sugar-free caramel apple butter I had just made.  And they were gone in, like, half a day.  They were so good that I decided to make another batch to share with all of you.  This batch used a mixture of the 85% and the 70% bars and were not gluten-free (but keep in mind that your favorite gluten-free flour blend will probably work really well instead of the whole wheat pastry flour I used in these).  While you can smell the slightest hint of apple from apple butter before you take a bite, the rich Kallari chocolate takes over once it's in your mouth.   Decadent and moist- these cookies went almost as quickly as the first batch.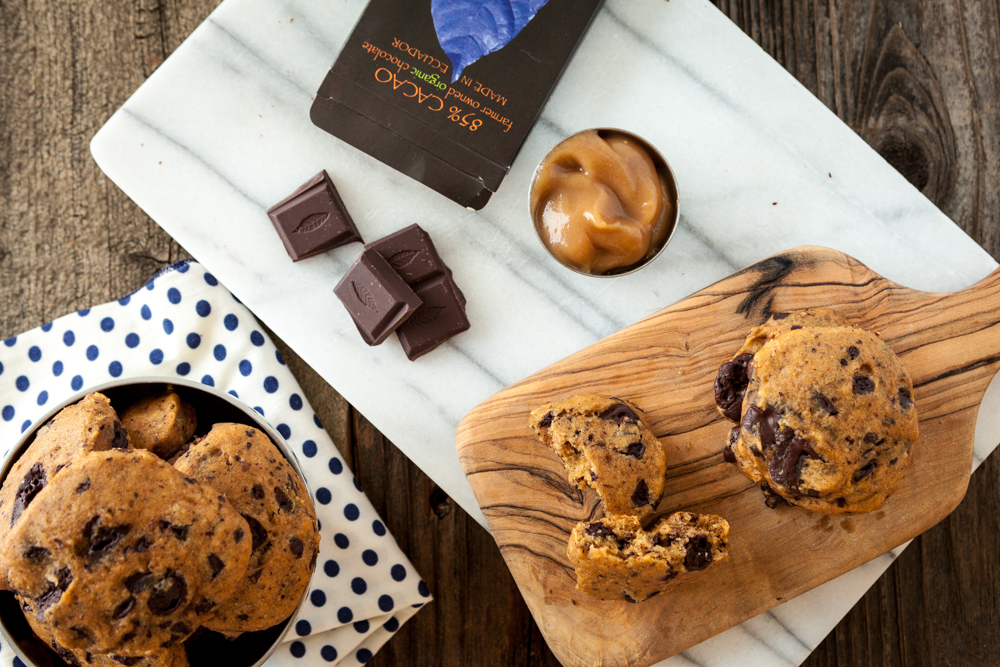 Caramel Apple Butter Chocolate Chunk Cookies, a review of Kallari Chocolate & a GIVEAWAY!
Ingredients
1 1/3 cup whole wheat pastry flour (or gluten-free flour blend)
2 tablespoons almond flour
1 tablespoon flaxmeal
1/2 teaspoon baking soda
1/4 teaspoon salt
2/3 cup Sugar-Free Salted Caramel Apple Butter
1/4 cup melted coconut oil
1 tablespoon coconut nectar (or agave/maple syrup)
2/3 cups vegan chocolate chunks (or chips)
Instructions
Preheat oven to 350. Line a baking sheet with parchment paper.
Combine the dry ingredients in a large bowl and whisk together until combined.
In a smaller bowl, combine the wet ingredients. Add the wet ingredients to the dry and mix until just combined. Fold in the chocolate chunks.
Use a tablespoon to scoop heaping spoonfuls of the dough onto the baking sheet. If you want, you can use your hands to form the dough into round balls, though it will be pretty sticky. Lightly spray the bottom of a measuring cup with cooking spray and use it to slightly flatten each cookie.
Bake in the oven for 8-10 minutes until solid and golden. A toothpick inserted into one of the center cookies should come out clean. Remove from oven, transfer to a cooling rack and let cool completely before serving. Enjoy!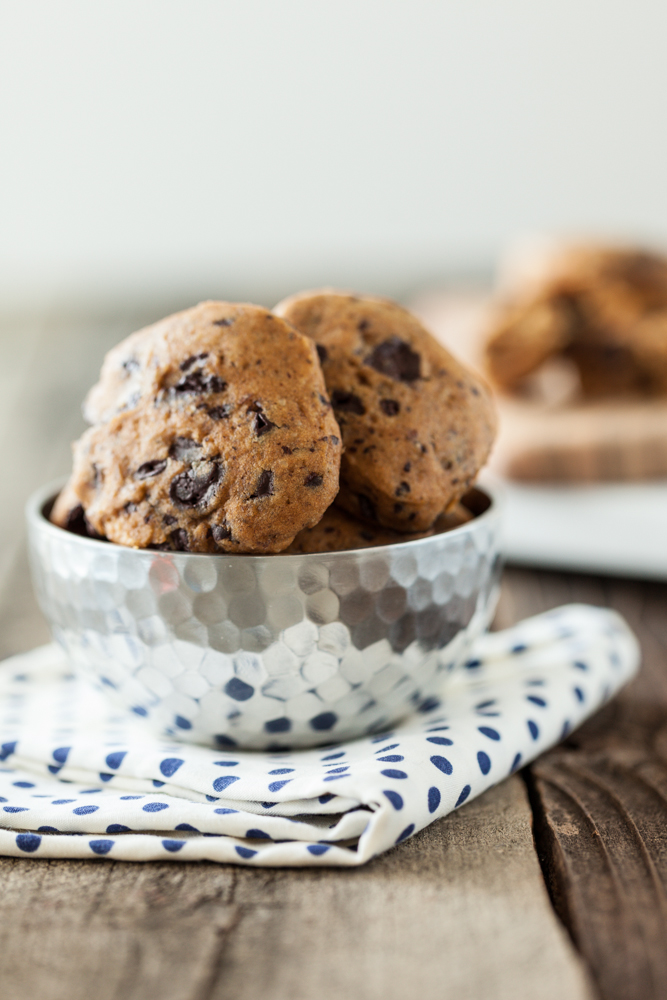 Kallari also offered to host a giveaway on Keepin' It Kind and they have been very generous with their prizes.  There will be four winners and each will win one of each kind of bar- the 70%, the 75% and the 80%!  Please use the box below to enter.  The giveaway will end at 11:59pm on Monday, 9/26.

Thank you so much to Kallari for hosting this giveaway and thank you to all of you for stopping by!
Oh, Chocolate, how do I love thee?  Let me count the ways... What do you love about Chocolate?
Photography by Chris Miller