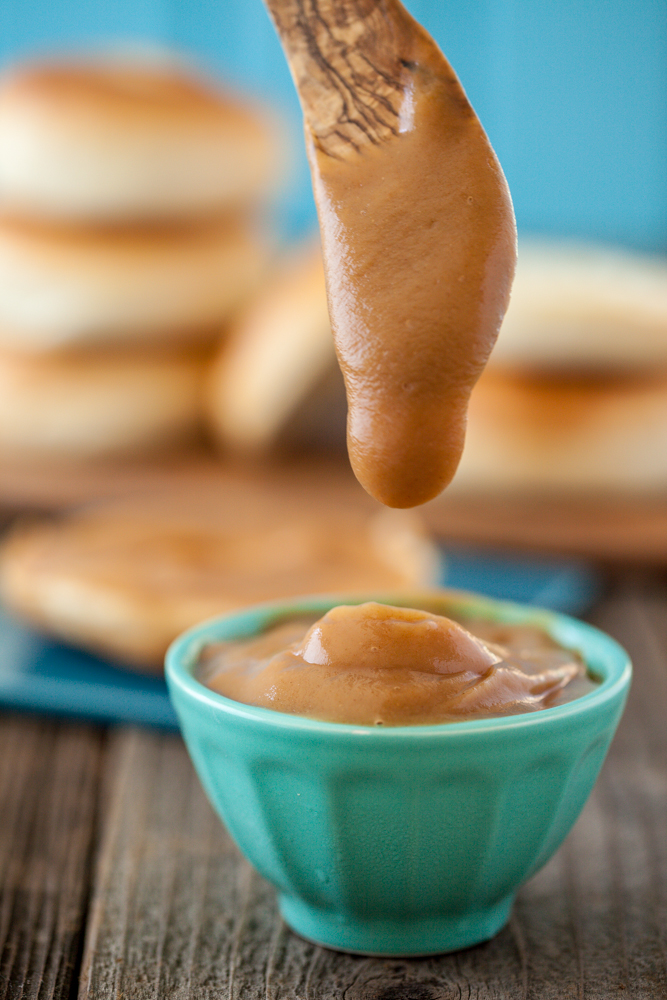 I've always wanted to like caramel apples but I just never could.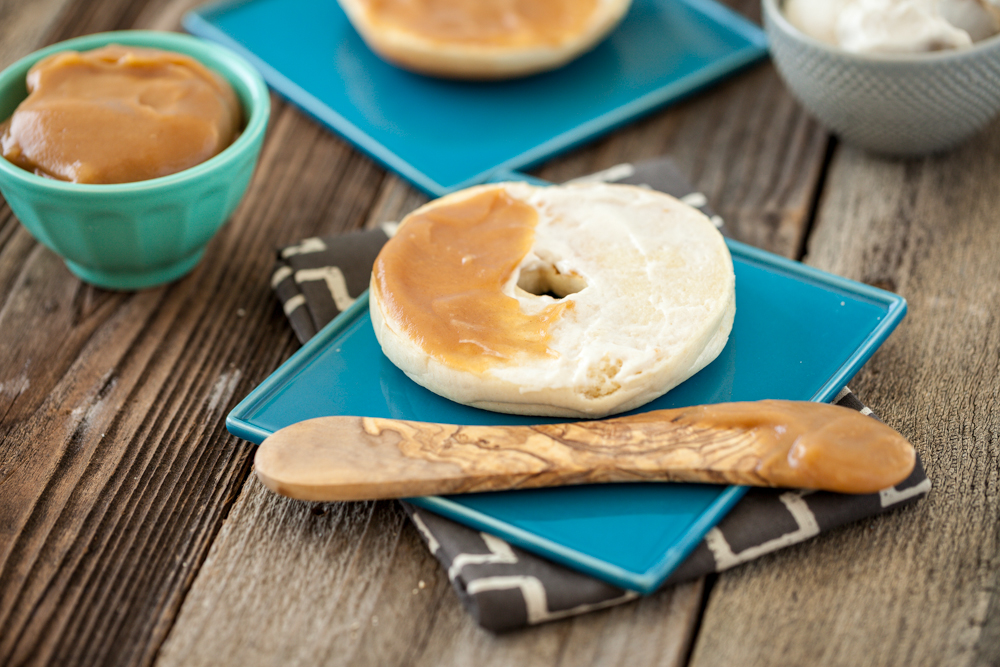 I remember very distinctly going to an amusement park with my family as a young child.  My mom loves caramel apples so she got one.  She offered me a taste and I carefully took a bite.  It stuck to the roof of my mouth and I couldn't get it off!  My mom and dad laughed as I used my fingers to pry it off and I remember thinking after I finally swallowed that bite, "I don't even know what that tasted like."  It certainly wasn't worth all the trouble.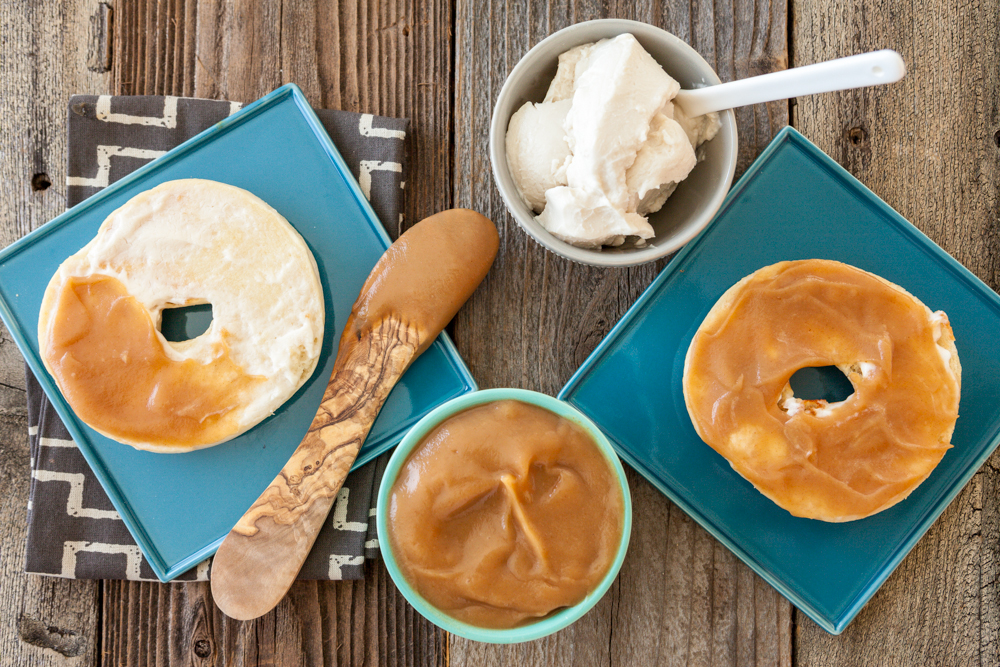 Many years later, I gave caramel apples another shot.  I had braces, but being a rebellious pre-teen, no authority figure, be it a parent or my orthodontist, was going to tell me what I could and couldn't do.  My friend and I had been dropped off at an amusement park for the day and I decided to use some of the money my mom had given me for lunch to buy a caramel apple, studded with chocolate chips.  I knew I should've just gotten the funnel cake, but no- I needed to do something different.  I took one bite of that beautiful caramel apple and off popped one of my braces "brackets."  After that, every bite was tainted with braces "cement" and dread of what my mom was going to say.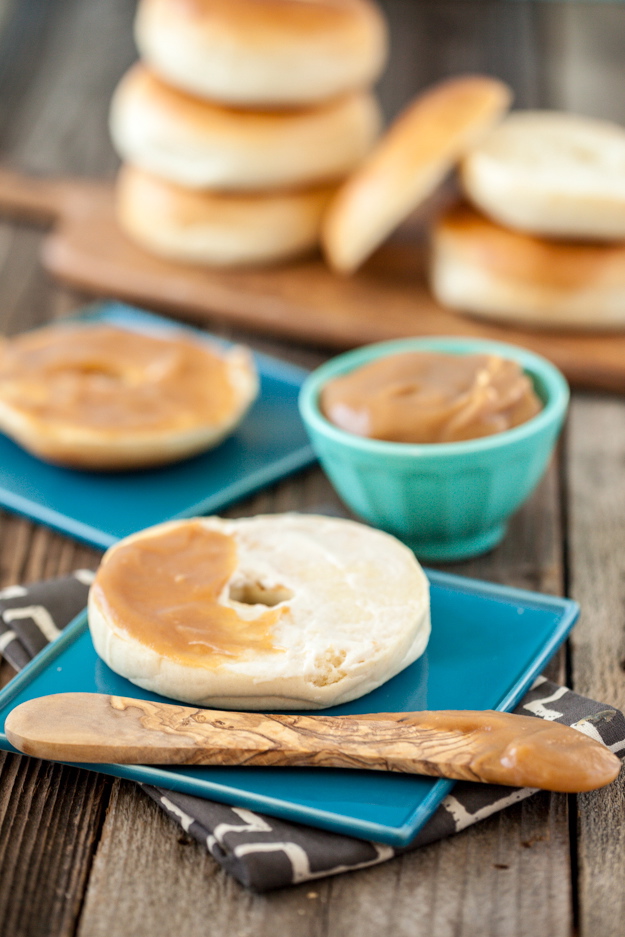 After that, I pretty much gave up on caramel apples.  However, many years later, at a party as an adult, I hesitantly dipped an apple wedge into a bowl of caramel sauce and that went over way better with my tastebuds (and my teeth).  I was actually able to taste what I assume everybody loves about caramel apples, without all of the hassle.  I could see what all the hype was about.  It was a pretty good flavor combo after all.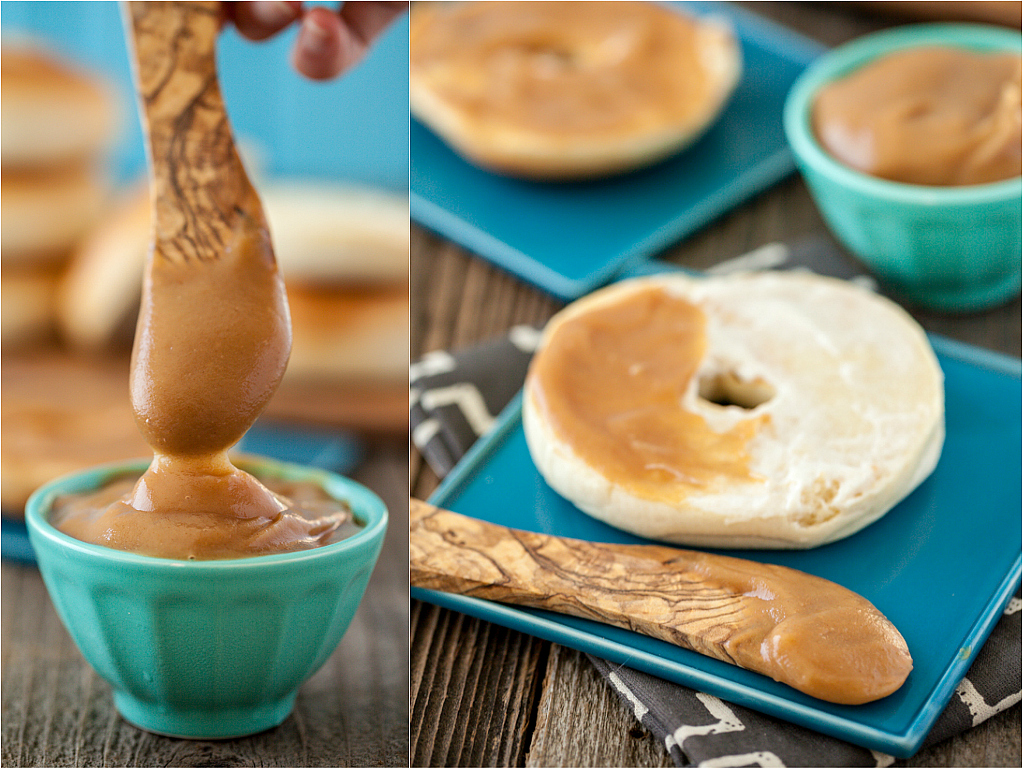 Now, about ten years after that party, I've finally found the easiest, most hassle-free way to enjoy that flavor combination.  I combined a super-easy slow-cooker apple butter with an even simpler date-based caramel sauce and came up with the most delicious, velvety salted caramel apple butter.  I absolutely love it on toast, bagels, sandwiches and pretty much everything else it touches.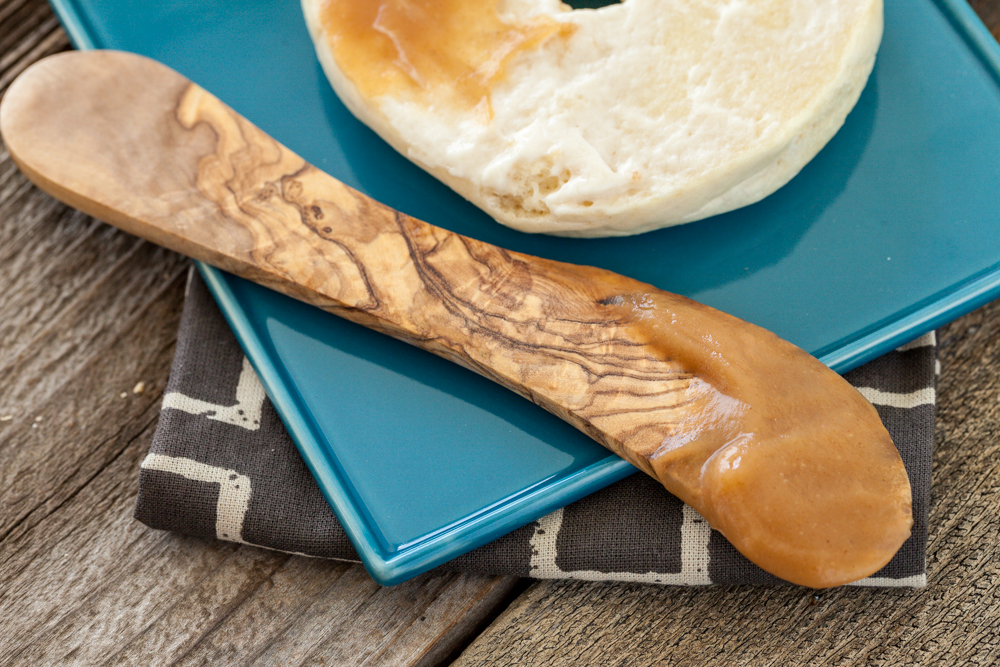 If you love the taste of caramel apples (like me) but hate the way it hurts your teeth (also like me), then this spread is for you!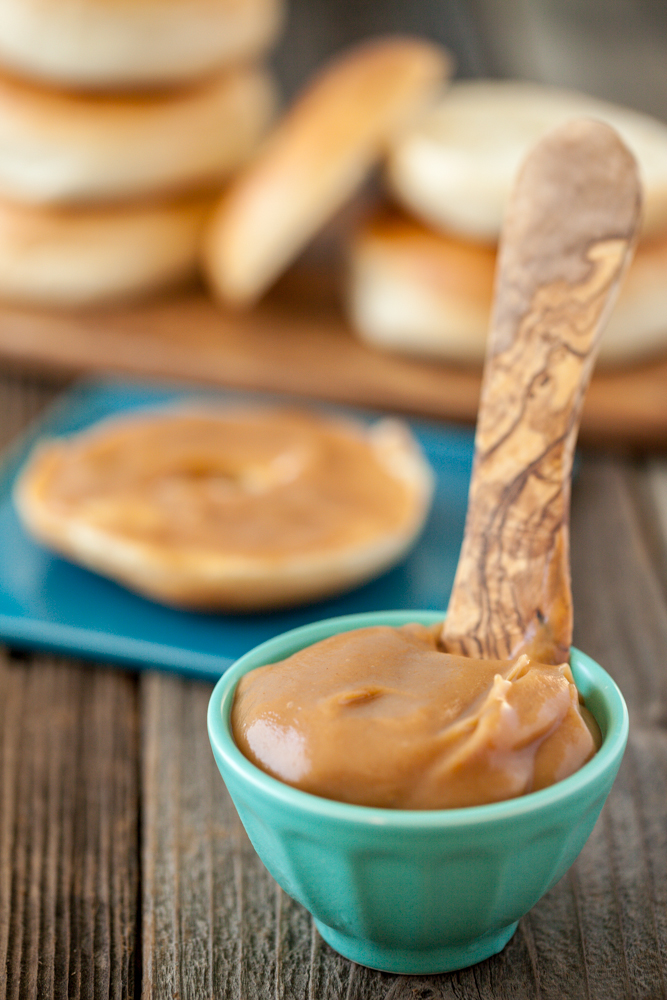 Sugar-Free Salted Caramel Apple Butter
Ingredients
6-7 cups apple wedges (I cored each apple and cut them into eighths)
water
2 tablespoons lemon juice
1 teaspoon cinnamon

for the salted caramel sauce

6 dates, pitted and soaked in water for at least an hour
2 tablespoons almond milk
1 teaspoon vanilla extract
1/4 teaspoon sea salt
Instructions
Place all of the apple wedges in the bowl of your slow-cooker. Pour in about 1/4-1/3 cup of water to cover the bottom (this will help prevent sticking). Cover and cook on high heat for about 4 hours. You will need to stir the apples occasionally and possible add a bit more water to prevent sticking.
Meanwhile, you can make the caramel sauce. Combine all of the caramel ingredients in a food processor and process until smooth. Place in an airtight container until ready to use.
Once the apples have cooked for 4 hours, transfer them to a high-speed blender, add lemon juice and cinnamon, and blend until smooth. Add in the caramel and blend until combined. Transfer the apple butter to an airtight container and once it has cooled, you can cover the container and refrigerate until ready to use. Serve on toast, bagels, or on anything else (it will be tasty on everything). Enjoy!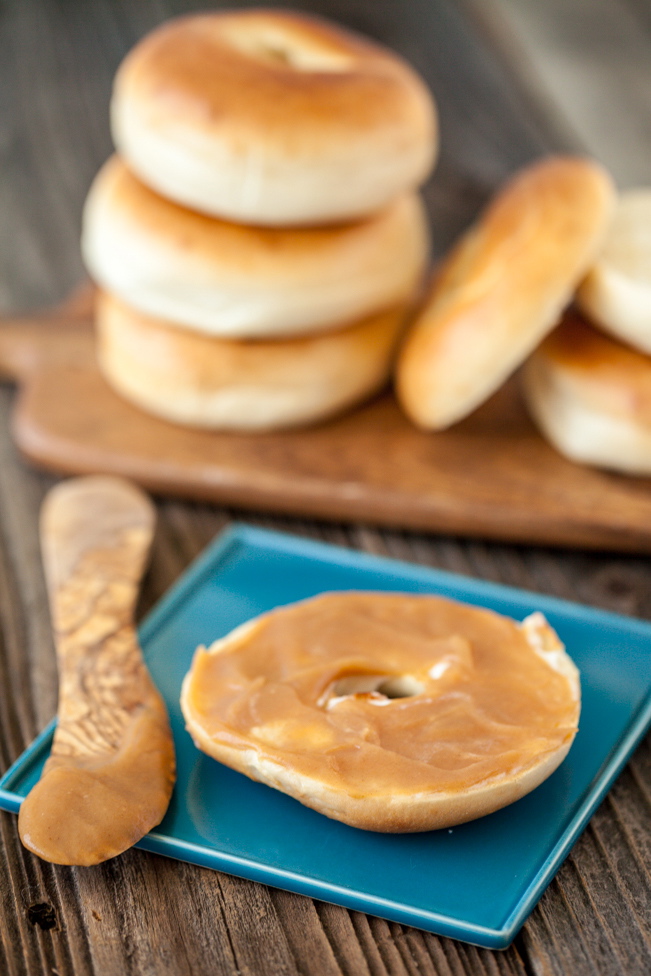 Are you a fan of caramel apples?
Photography by Chris Miller