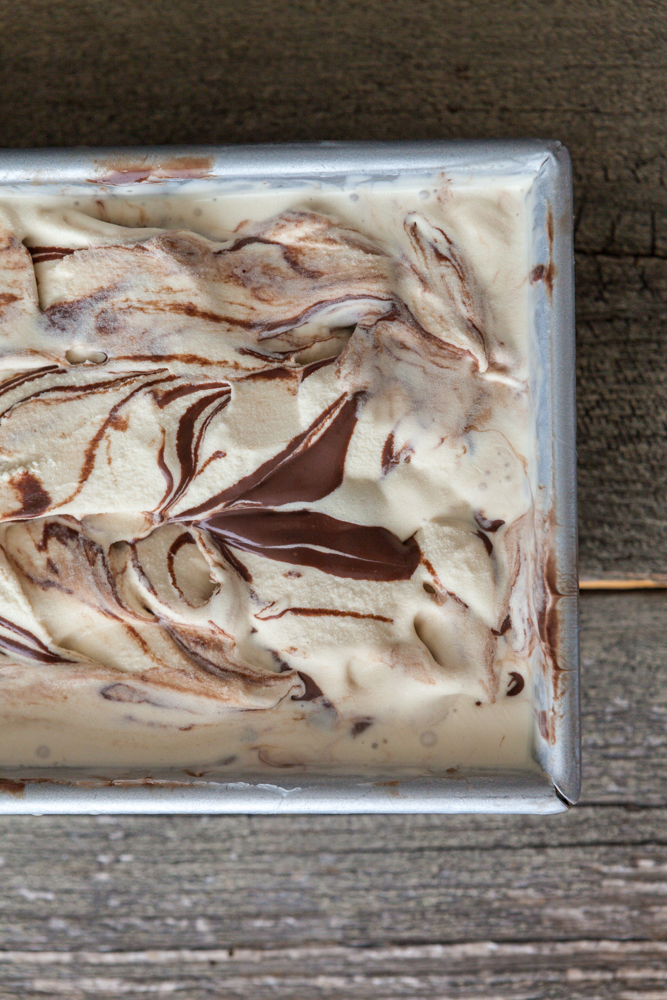 Growing up, my mom loved to have ice cream in the freezer at all times.  This was a blessing (because what kid doesn't want access to ice cream 24/7?) as well as a curse (what do you think happens to kids who have access to ice cream 24/7?  If you guessed becoming the "thick" girl in the class picture with the secret addiction to sugar, then you guessed right.).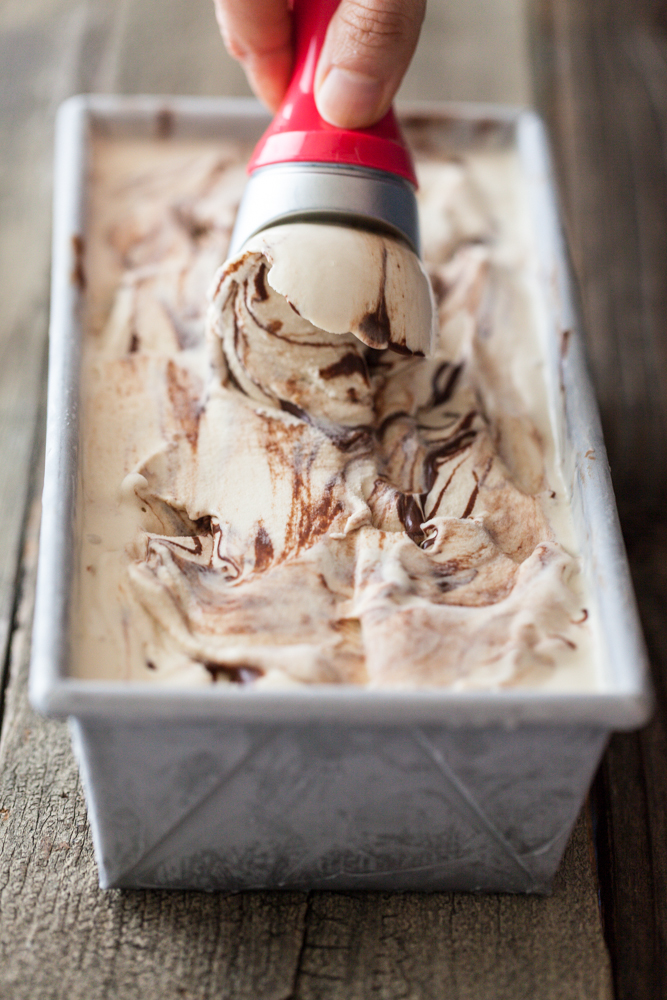 Every grocery shopping trip included a walk down the frozen food aisle to stock up on ice cream.  We always bought Dreyer's brand and we always had chocolate and "Old Fashioned Vanilla" (but never "French Vanilla" because my mom didn't care for the texture that the mixed-in vanilla beans added) at the ready.  I liked both the chocolate and the vanilla and would always eat a scoop (or two) of each which I swirled together with my spoon.  That was my favorite.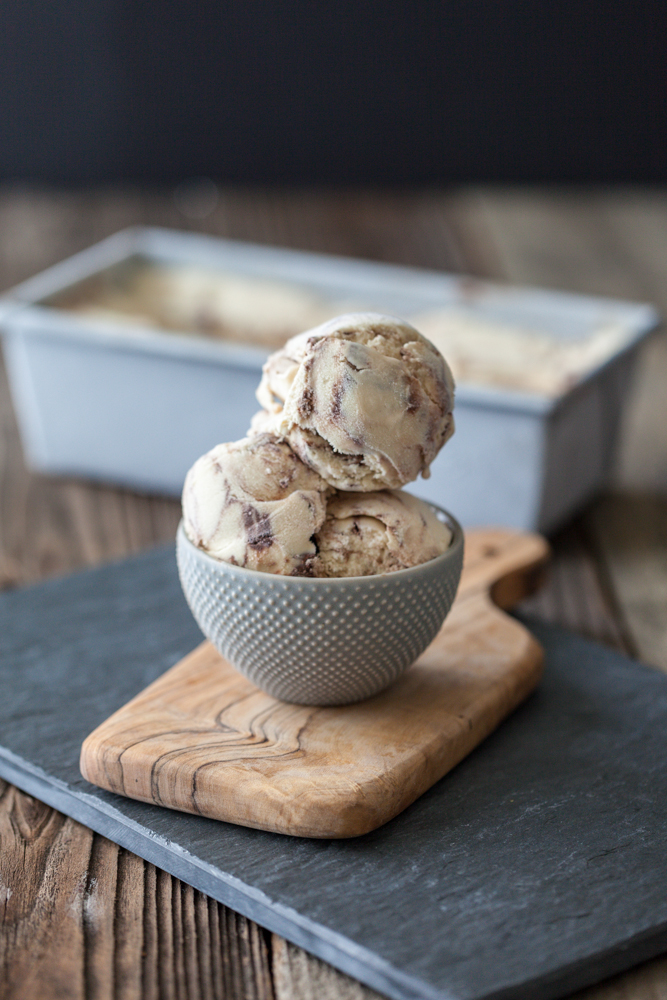 Sometimes my mom would get her favorite flavor, rocky road, which I hated.  The chocolate tasted different and I had to pick out all of the nuts, making my ice cream eating experience just too much work.  Every once in awhile, she would get neopolitan ice cream which seemed okay in theory because it had my chocolate and vanilla already mixed together, but the strawberry would always ruin it for me.  Occasionally she would buy "French Silk" which I loved.  I didn't know what that espresso-ey taste was but I knew I liked it.  And those chocolate chunks mixed in?  A dream come true for my little chocolate-loving self.
One flavor I always wanted, but hardly ever got, was marble fudge ice cream.  Rich vanilla ice cream with beautiful swirls of chocolate fudge sauce throughout- I mostly just wanted it because it looked so pretty.  My mom didn't care for it because she would much rather douse her vanilla ice cream with Hershey's chocolate sauce, but I wasn't cool with this for two reasons: 1.) The sauce just got gloppy and all over the place and didn't appear as gorgeous swirls in every bite, and 2.) I never cared for the chocolate sauce to begin with.  This predicament led to marble fudge ice cream being a very rare thing in the Turner household.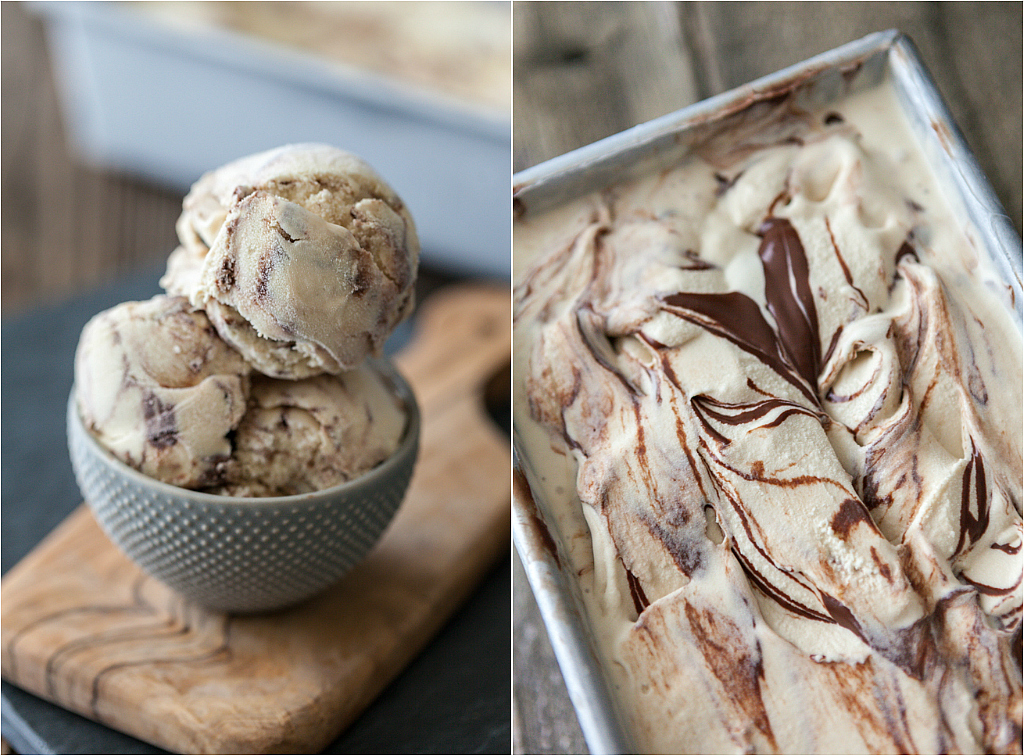 Now I'm all grown-up (mostly) and the thing I love the most about that is that I can do whatever I want to do.  And that includes having marble fudge ice cream in the freezer anytime I want.  It also includes making said ice cream without swirls of chocolate fudge sauce (which as I said before, I don't really love) but with chocolate ganache marbled throughout the sweet vanilla ice cream.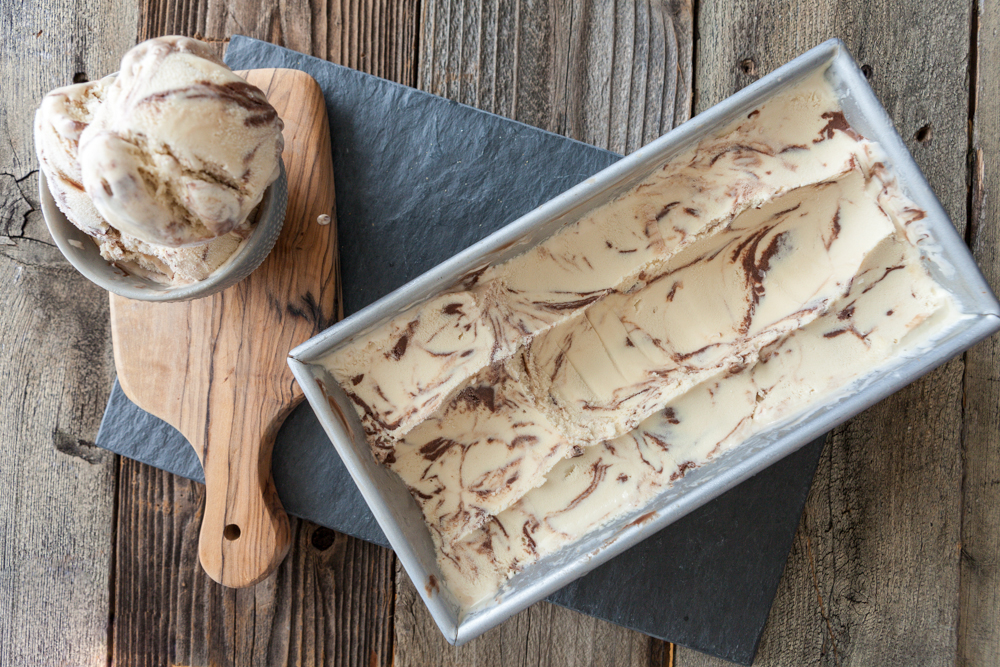 What's so much better about chocolate ganache, you ask?  Well, I'll tell you: This chocolate ganache, when chilled, gets firm and fudgy and is often used as the filling for chocolate truffles.  So picture this, if you will: With each bite, you get vanilla ice cream with swirls of fudgy chocolate truffle filling.  Way better than regular marble fudge ice cream, right?  Plus, it's also vegan and sweetened with coconut nectar so there's no unflattering low blood sugar episodes afterward.  And that's why being a grown-up is awesome.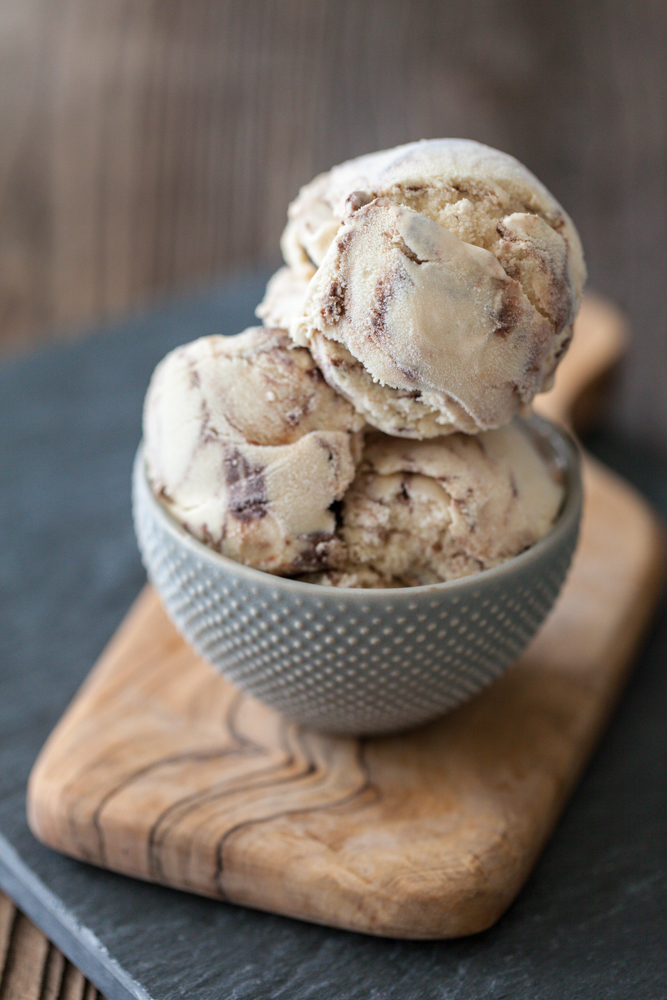 Super Fudgy Marble Fudge Ice Cream
Ingredients
1 15oz can of regular coconut milk
1 15oz can of light coconut milk
2/3 cup coconut nectar (or other liquid sweetener)
1 tablespoon vanilla extract
1/4 teaspoon salt
1/4 teaspoon xanthum gum (optional)

for the fudgy ganache swirl

1 cup dark chocolate chips/chunks
1/2 cup coconut milk
Instructions
Place the chocolate chips in a heatproof bowl. Set aside.
Pour the coconut milk into a small pot on the stove and bring to a boil. Once it is boiling, remove it from heat and pour it over the chocolate chips. Let it sit for about 1-2 minutes and then stir until it is completely combined and smooth. Let it cool at room temperature.
Blend all ice cream ingredients together in a blender. Transfer to a bowl and chill in the refrigerator for at least one hour. The bowl/container that you will store your ice cream in later, once it's made, should be put in the freezer (I used a loaf pan).
Once chilled, pour into your ice cream maker and operate according to your machine's instructions.
Once it is done (my machine takes about 15-20 minutes), it will be a little on the softer side. That's okay. Scoop about 2-3 scoops into the container and spread out into an even layer. Drizzle about 2 tablespoons of the ganache on top. Cover with another 2-3 scoops of ice cream, and repeat the process until all the ice cream is in the container. Top with one more tablespoons of the ganache. There will likely be ganache leftover but it will be begging to be used to make chocolate truffles.
Take a butter knife and run it though the mixture 2-3 times creating a swirl/marble effect. Cover and freeze for 4-5 hours or overnight. Enjoy!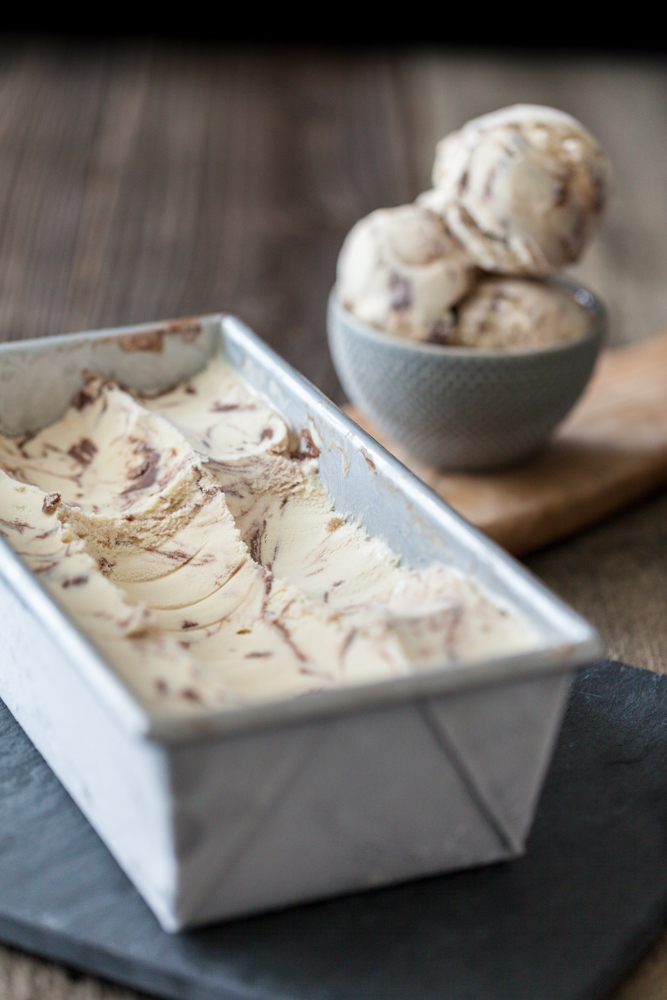 What is your favorite thing about being a grown-up (or not being one)?
Photography by Chris Miller