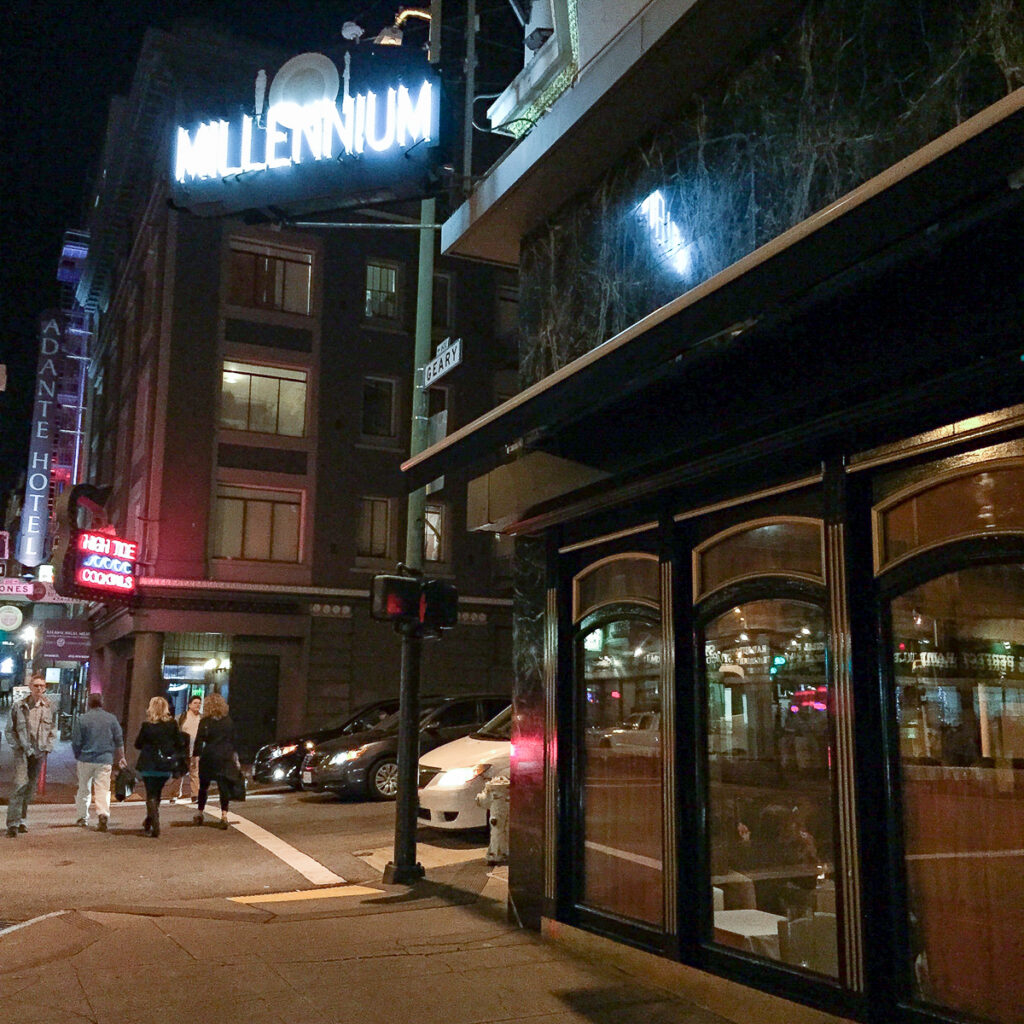 As many of you may know, one of the most amazing vegan restaurants there ever was, Millennium, will be closing its doors forever in April. We had an amazing meal there almost two years ago and it's definitely remained, in our minds, one of the best meals of our life. So naturally, this news was pretty devastating.
When I heard the news, I already had upcoming plans to be in San Francisco for a book signing, so I immediately made reservations for while we were going to be there.
Upon arriving, we were happy to see that Millennium was packed with many people waiting for their table. I was really happy to see that they were doing so well in their last couple of months. Ironically, we were seated in the very same seat that we'd had the first time we went there. It felt very appropriate. Without even looking at the menu, we knew we wanted to start with the Crusted King Trumpet Mushrooms. We order them every time we go there- it's our favorite thing on the menu. It should be on every vegan's bucket list.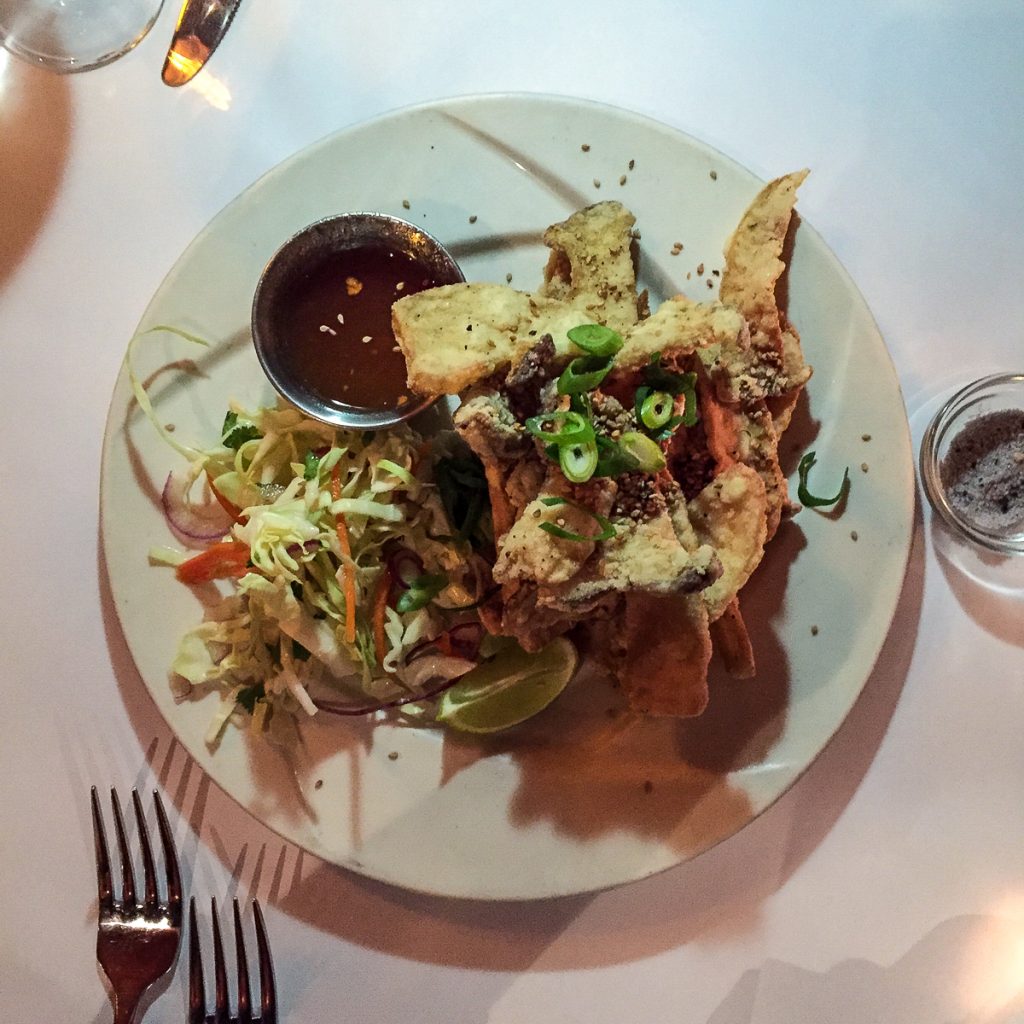 For my entree, I ordered the Rendang Tofu. I ordered it because it's something I would never think to order but the description sounded both intriguing and delicious: "Lemongrass tamarind curry, black garlic & miso-glazed purple sweet potatoes, ginger-black bean roasted maitake mushrooms, seared kohlrabi, daikon, spicy peanut-shallot sambal, Asian aromatics salad." It did not disappoint. The tofu was tender but quite flavorful, the sweet potatoes were amazing, the mushrooms were incredibly tasty, and all of the sauces were so perfectly paired. I loved every bite of this dish.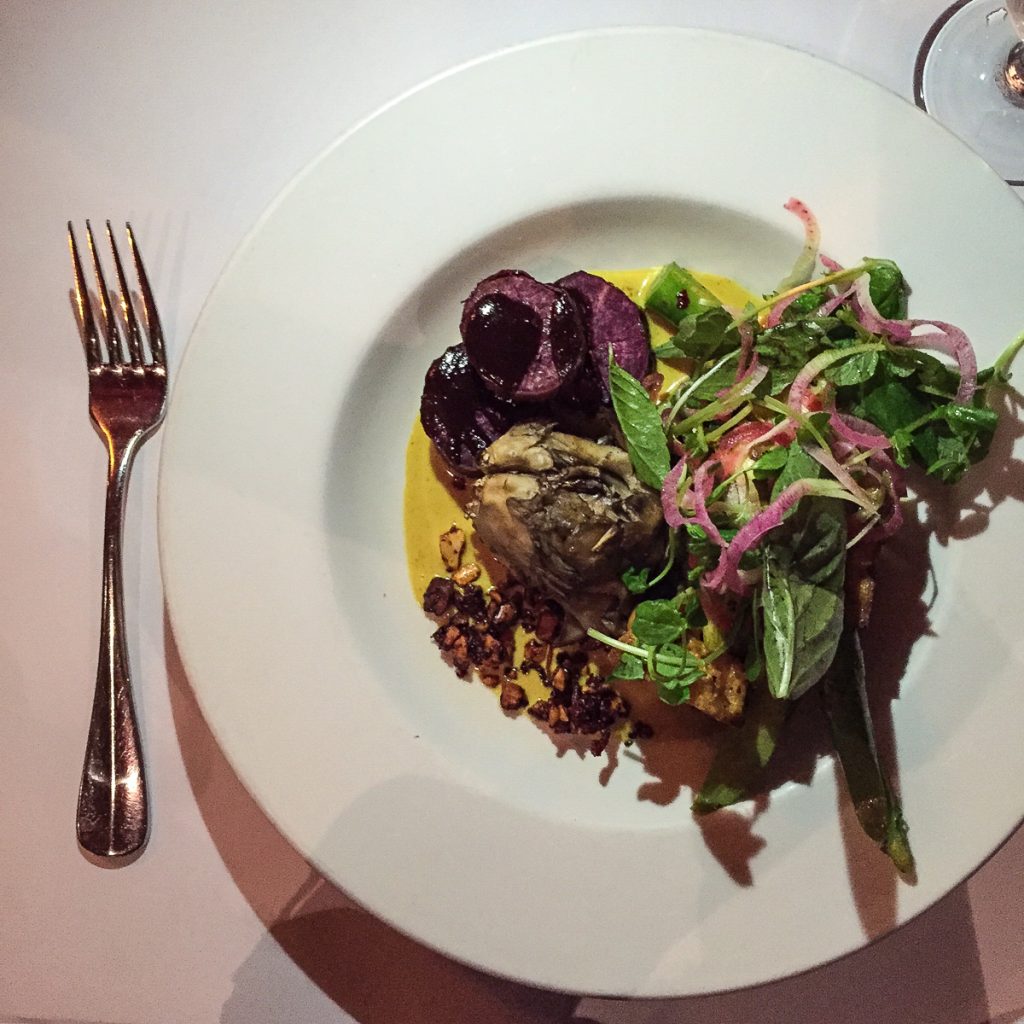 Chris ordered the Brik Pastry Purse, which is what I ordered the first time we ate there. It's also pretty wonderful. Here's the description: "Cumin & cardamom scented chard-potato-winter squash cashew florentine, black lentil dal makhani, seared cauliflower & Romanesco broccoli, methi, pistachios, roasted pear-red chile-mint raita."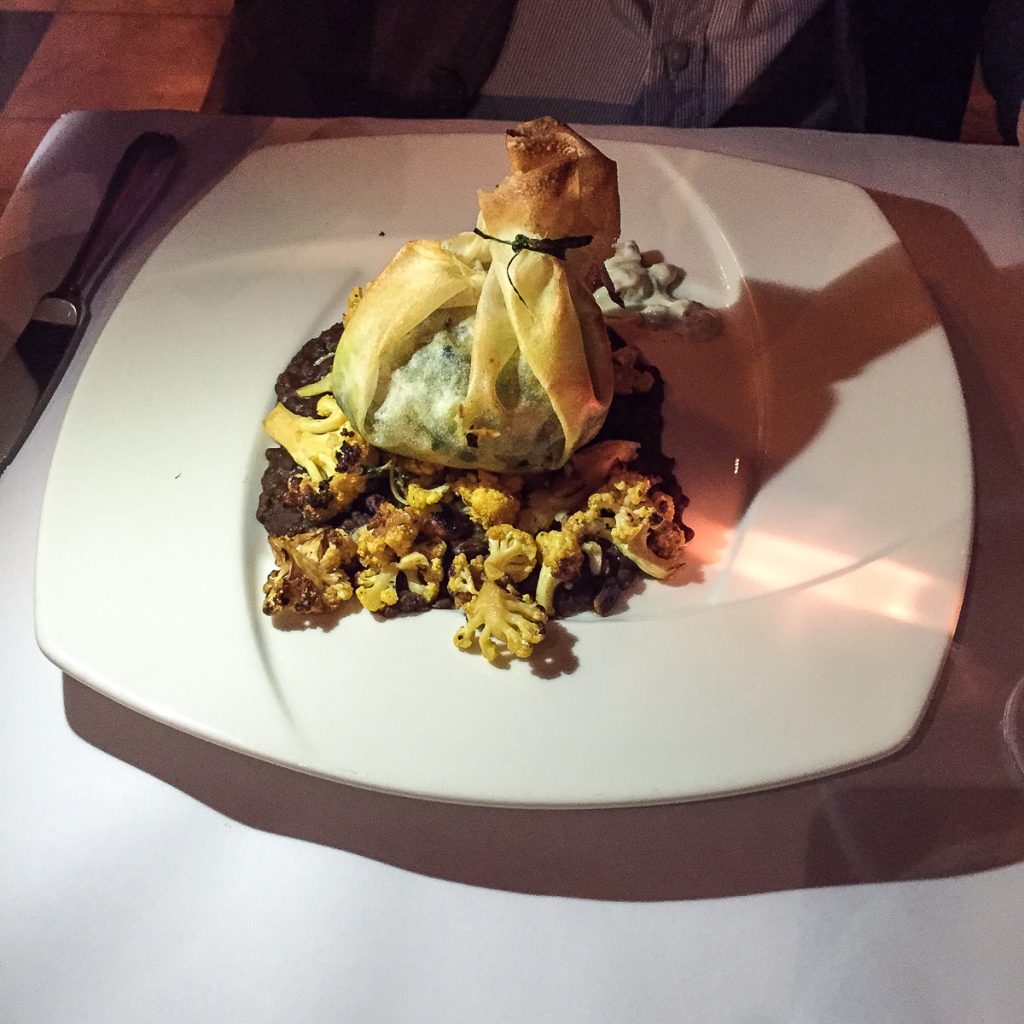 We looked at the dessert menu and though we wanted to try something new, we decided to go with the same dessert we end up getting every time we go there: Chocolate Almond Midnight. It has "midnight" in the title so how can you not? This dessert has everything a chocolate lover would love: Chocolate almond crust, white chocolate mousse, dark chocolate filling, chocolate espresso ganache, dark chocolate bark, and raspberry sauce. Everything. I never wanted it to end.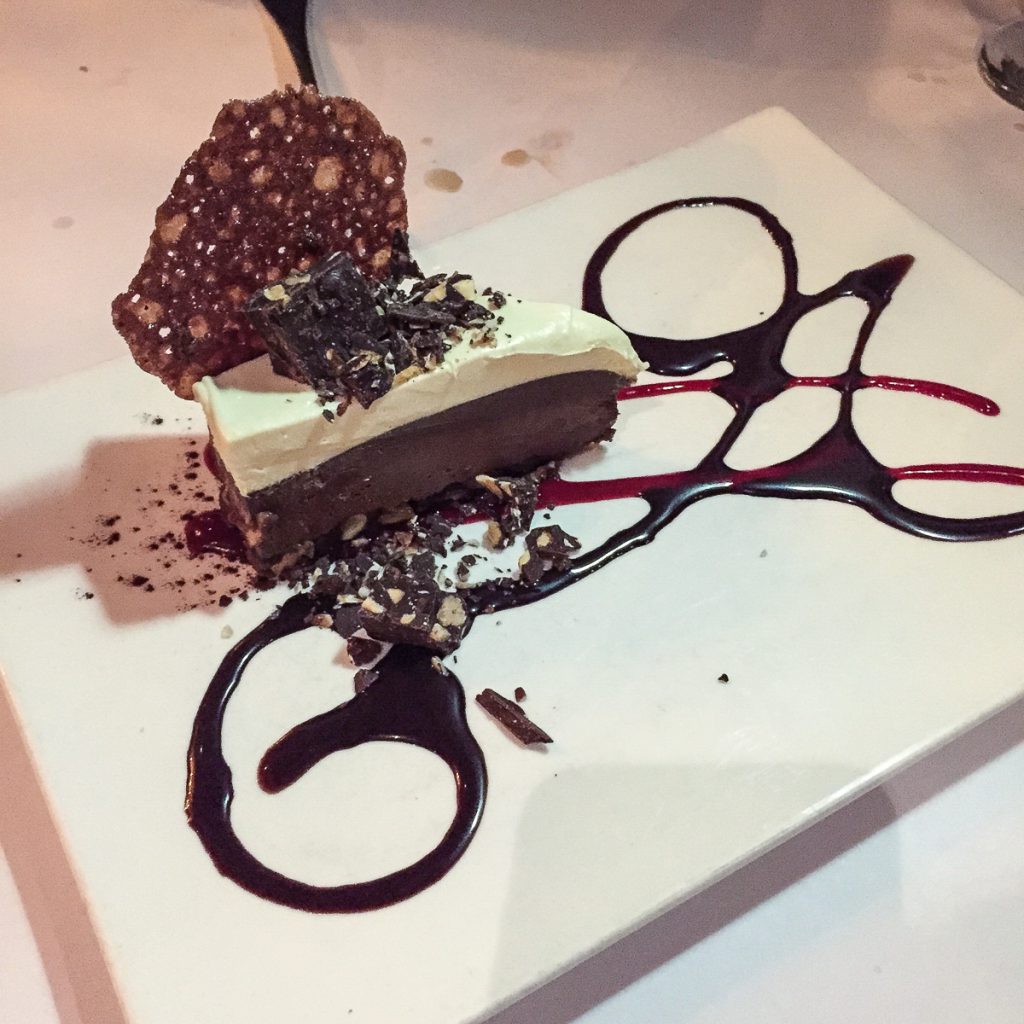 We left Millennium feeling full (but not too full- just perfectly satisfied), happy to have eaten at one of our favorite restaurants, yet it was bittersweet knowing this was the last time we would be doing so. The creativity and depth that goes into every dish always leaves me awe-struck and the presentation is always stunning. There is word that the head chef and the head manager will be opening up their own restaurant so I'll be eagerly awaiting that. In the meantime, if you can, you need to make it to Millennium before they close. Millennium is an institution in the vegan community and we'll be very sad to see it go. Thank you, Millennium, for not only providing us with incredible, inspirational vegan food, but for being a shining example of just how great and delicious veganism is. You will be missed.
UPDATE (3-3-15): Just Kidding! It looks like Millennium has decided not to close but instead to move to a new city, Rockridge, CA (the head chef and general manager will be opening it)! They have a Kickstarter going so you can help make this move possible! You should still totally go to the San Francisco location while you can because, like I said, it's an institution. Go! But also donate so we can all go the new location soon!
Millennium   •   580 Geary St., San Francisco, CA 94102   •   415-345-3900