I knew as soon as I received Kathleen Henry's submission to "My Vegan Story" series, that I'd met a kindred spirit. I'd already been a fan of her blog, Produce on Parade, for awhile (it's the kind of blog that you can happily spend hours reading through and she has an awesome sense of humor) but her submission pictures sealed the deal. All of her pictures are with dogs! Heavens knows I've tried endless times to have Samantha, my canine companion, pose in pictures with me but Samantha will not have it (This is as close as we've ever gotten to a decent photo. Some day, I'll share our hilarious "professional" photo shoot with you). Also, Kathleen's dog, Bailey, looks like a larger version of Samantha so there's that too. I also related heavily to Kathleen's vegan journey especially in regards to her friends' reactions as Chris and I experienced some of that as well. Her entire story resonated with me and I hope you all find Kathleen's journey as inspiring as I do.
MY VEGAN STORY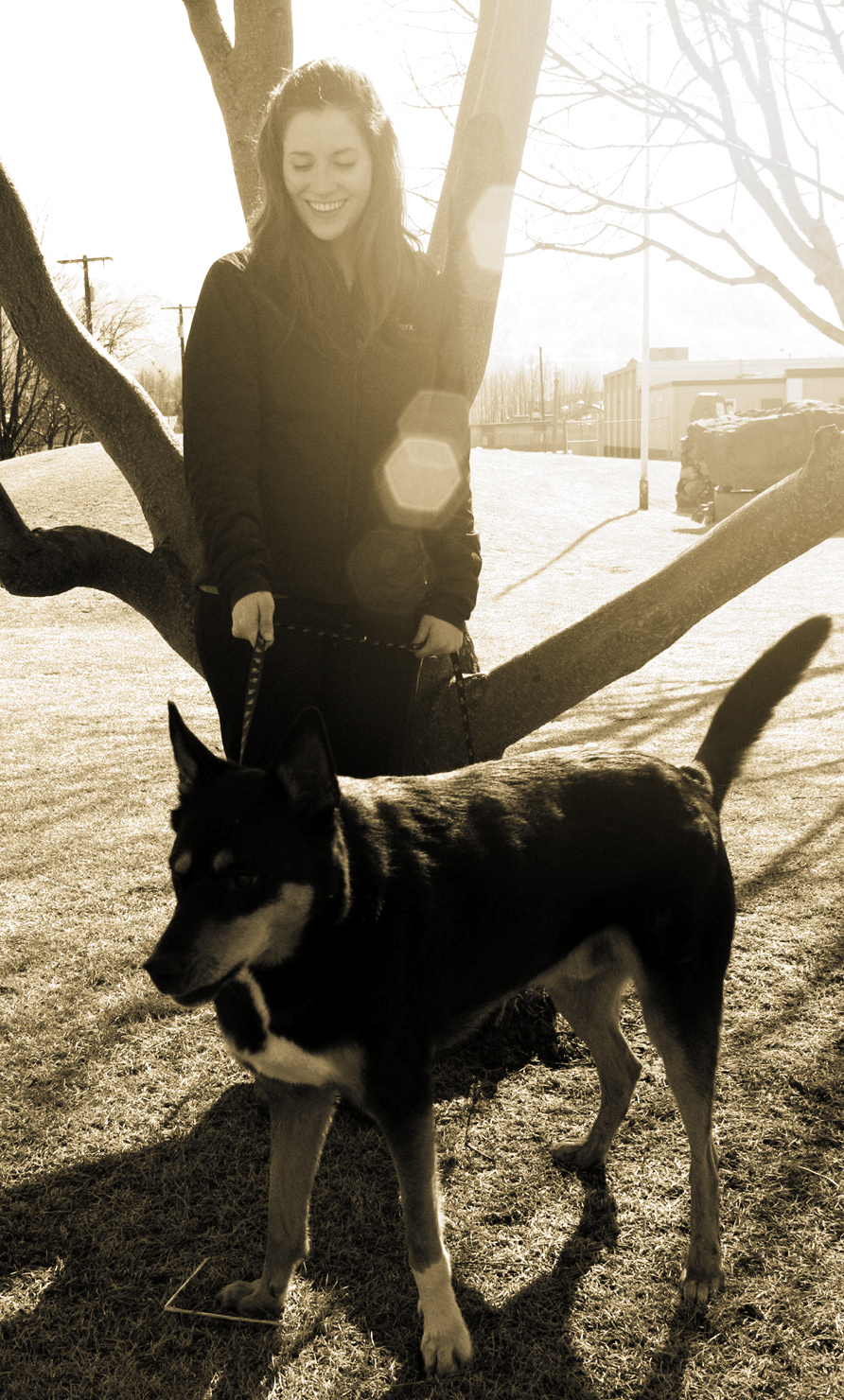 WHAT FIRST INSPIRED YOU TO GO VEGAN?
My inspiration was really fueled, at first, by my husband's ongoing battle with Rheumatoid Arthritis. I'm a health care professional (Mammographer) and when I started to really research diet and its effects on RA, I found that many foods can be triggers for the disease. The top foods to stay away from are dairy, red meat, eggs, nightshades, and processed foods.
I decided that my husband and I should do a sort of elimination diet to see what might aggravate his condition. When we first cut out milk (I hadn't been drinking cow's milk for years), we discovered that it was definitely a trigger for him. We then cut out all animal products after lots of research on nutrtionfacts.org. It was there that we really discovered how detrimental these foods can be to our bodies.
Also, I'm a massive bleeding heart and after becoming vegan, I feel so much more at peace with myself. Though I never really ate a lot of animal products, growing up in Alaska we always had a lot of moose, caribou and salmon in our freezer and consequently, our bellies.
DESCRIBE YOUR TRANSITION TO VEGANISM.
I haven't had cow's milk for many years, after I first discovered that it didn't settle well with me. First, I started to buy only organic milk, and then I just cut it out altogether and started buying non-dairy milk. I don't like eggs and I rarely eat any kind of meat. I used to consume a lot of yogurt though, as well as salmon, and artisanal cheese. So really for me, those were the only things that I knew I'd be giving up to become vegan with regards to diet. It wasn't that big of a stretch for me.
After the research into my husband's RA, we pretty much went from non-vegan to vegan within one week. It was a very quick transition. He felt immediately better after being vegan and so we felt compelled to just dive straight in!
I didn't feel good about purchasing cosmetics, toiletries and/or cleaners that tested on animals, and so right away I found cruelty-free brands. I also stopped purchasing wool and leather clothing and accessories. There are so many fabulous vegan alternatives, why would you want or need to?
 WHAT RESOURCES HELPED YOU IN YOUR TRANSITION?
NutritionFacts.org was hugely inspiring. I am a very scientific and fact-based person. Having proof that meat, eggs, and even fish really are not good for our bodies was instrumental. I read The China Study as well.
However, I have to say, having my eyes opened to how animals, even animals that are not killed for their consumption like dairy cows and sheep, was horrendously upsetting. I just wasn't that aware of what was going on, or maybe I turned the other way, as I feel most people do. I may have started out becoming vegan due to dietary reasons, but I am a complete ethical vegan.
I currently really enjoy the vegan, Our Hen House podcast and of course the many vegan blogs I follow.
WERE YOUR FRIENDS AND FAMILY SUPPORTIVE OF YOUR CHOICE TO GO VEGAN?
At first I was told, "You know we're going to make fun of you right?" I may have had a mini breakdown, crying and explaining how I thought that was such horrid thing to do because they didn't have to wake up next to my husband, who could barely put his socks on without help, struggling to make it down the stairs to work. Had they read about animals suffering just to become a bite on a fork?
It still makes me tear up when I think back on it. He was feeling so much better, and to mock him for his choices and battles that led him to a happier and healthier life…I thought was just awful. That's the moment when I truly realized that people fear what they don't understand.
When they recognized how committed we were with being vegan, they were very apologetic and now they do all they can to help accommodate us. It's really wonderful to know how much we are cared for. Some people are more helpful than others, and on occasion we get scoffed at, but in general most people want to help!
HOW LONG HAVE YOU BEEN VEGAN NOW?
I celebrate my veganniversary on April 25th, the day I started my blog, Produce On Parade. I feel like that was the date when we really decided that animals could no longer be in our lives as food, clothing, cosmetics, etc. We've never felt better!
WHAT DO YOU LOVE ABOUT BEING VEGAN?
I love that my mind is so open! I love knowing things and I have to always research everything! I feel like a giant weight has been lifted. It's so gratifying knowing that I'm not cooperating in the exploitation of animals. I especially like helping others get to that point too. My family now eats healthier because of my blog and just in general, seeing how happy my husband and I are, being vegan.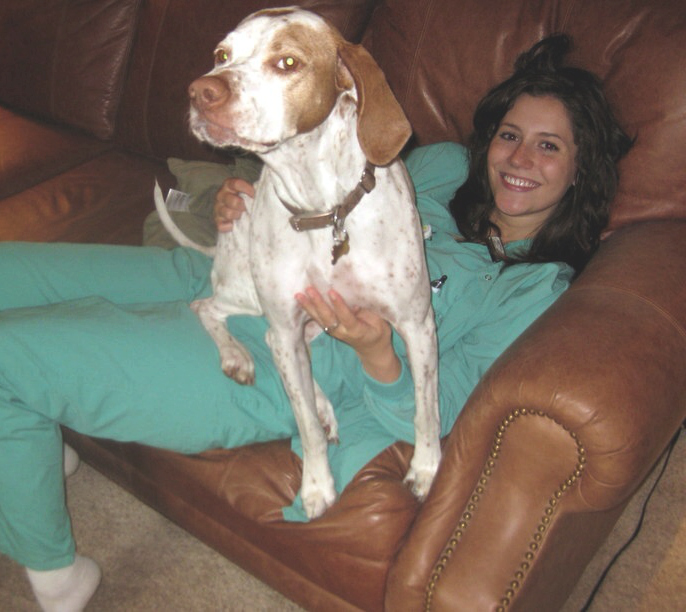 HOW DO YOU TRY TO MAKE THE WORLD BETTER FOR ANIMALS?
I try to make the world better for animals by not purchasing any food with animal products, not buying any products tested on animals, and not buying any products such as clothing, cosmetics and household items containing animal products. I also hope to help others get interested in being vegan through my blog and just by speadin' the word.
I make sure at work, with regards to parties, that were will be vegan options available. I participate in PETA actions against animals by writing to companies that are exploiting animals, as well as encouraging companies to offer vegan options. I also donate to several animal shelters and sanctuaries where I live.
WHAT IS YOUR FAVORITE VEGAN RECIPE?
My all-time favorite vegan recipe has to be my Creamy Spiced Coconut Lentil Soup. You can find it on Produce On Parade here, http://produceonparade.com/creamy-spiced-coconut-lentil-soup/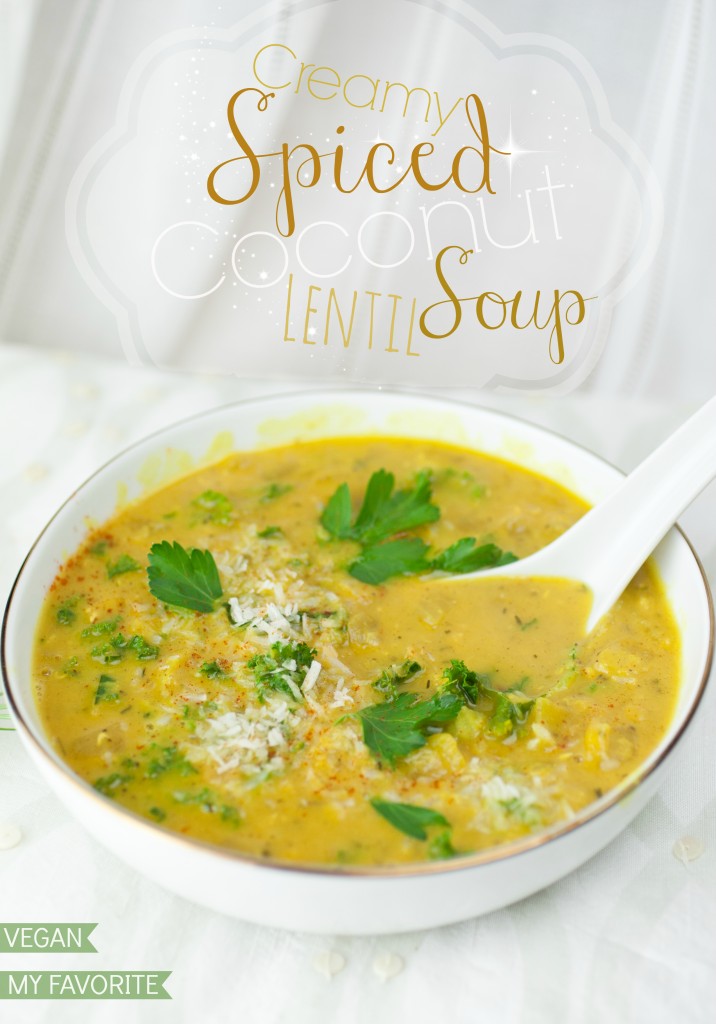 IF YOU COULD GIVE YOUR NEWLY VEGAN SELF ONE PIECE OF ADVICE, WHAT WOULD IT BE?
One piece of advice I would give my newly vegan self (although I still consider myself fairly newly minted) is to stand your ground, but be aware that in general, people want to learn more and usually help out, too! Ignore the people who are hostile, and help educate the ones who are curious. That's the best thing we can do, create more ethical vegans who will stand up for animal rights.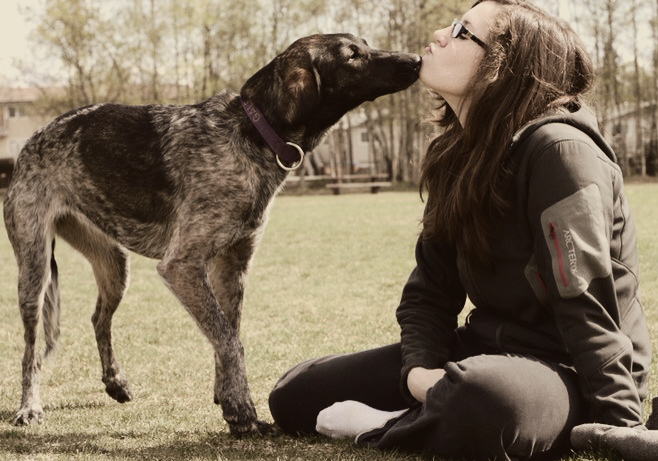 LINK LOVE
website: http://produceonparade.com
facebook: http://facebook.com/produceonparade
twitter: http://twitter.com/produceonparade
instagram: http://instagram.com/produceonparade
pinterest: http://pinterest.com/produceonparade
If any of you are interested in sharing your vegan story, please check out the "My Vegan Story" details page.