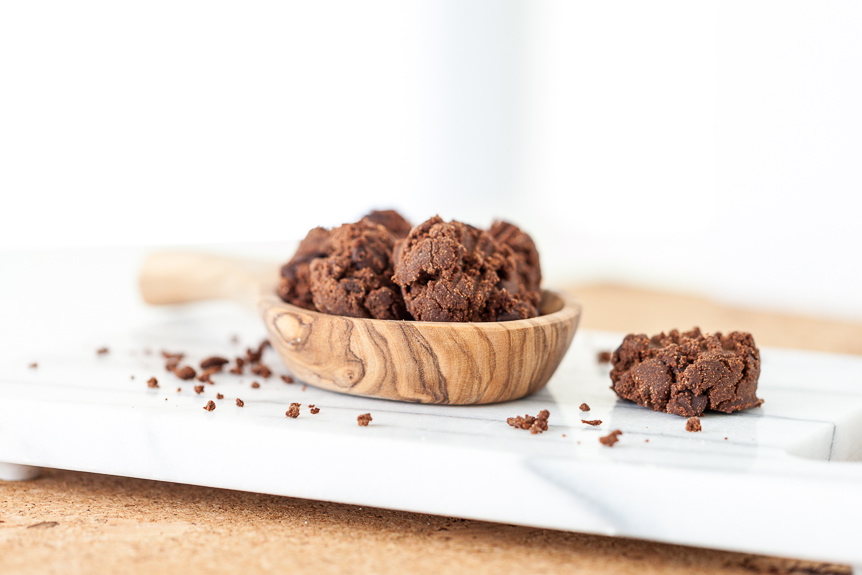 I love raw food, but I never venture to make it myself because it's just not that familiar to me.  For me, it feels very strict without much room for leeway (changing the recipe/messing up).  So I mostly stick to what's familiar to me.  Amber Shea Crawley is a raw foods chef who actually shows people how to bend those rules, making raw vegan cuisine much more accessible and approachable for everyone.  When I was asked to be a part of her book tour for her newest book, Practically Raw Desserts, I jumped at the chance.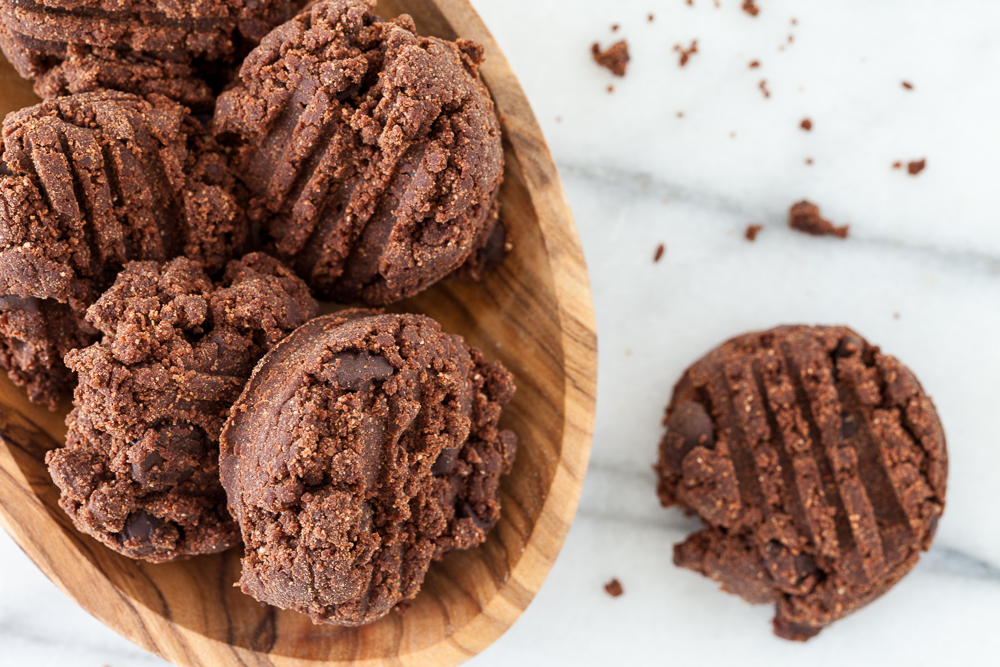 I've only had time to try out one of the recipes from Practically Raw Desserts, but it was definitely a winner in our household.  I made the Midnight Mocha Cookies.  In this recipe (and all of the recipes in the book), Amber offers instructions on how to prepare the cookies by dehydrating them, baking them, or just refrigerating them.  She also offers several ingredient substitutions, making it impossible to find any excuse not to make them.  I baked most of them (I don't own a dehydrator), though I did refrigerate a couple of them to eat before Chris got home try out.  I added chocolate chips, as Amber suggested, but I left out the walnuts (Chris is allergic).  I knew Chris and I would love them because we love super-dark chocolate, but we were surprised when Sophie (generally not a fan of dark chocolate) also really enjoyed them.  We had guests that weekend who quite liked them as well.  They were definitely a hit!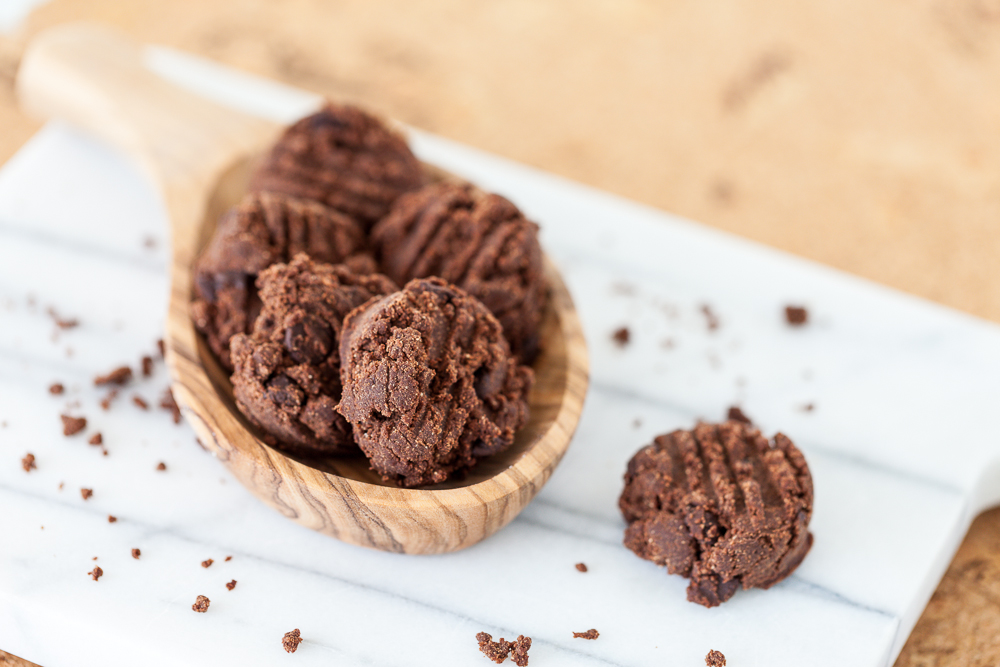 What I really liked about these cookies is that they gave me an excuse to try out that coconut flour sitting in my pantry (that I had no idea what to do with), and get more practice with the coconut nectar that I've been playing around with lately (and loving!).  I am a former coconut-hater (emphasis on the word "former"), but now I'm finding that I absolutely love it's versatility as an ingredient.  Today, I'm so pleased to have the wonderful Amber here to share a portion of Practically Raw Desserts, which discusses the many ways coconut can be used. Coconut:  The World's Most Versatile Ingredient
Not only is coconut delicious in all its myriad forms, it's also one of the most versatile and multipurpose foods on the planet.  Here are some of the wonderful products that derive from this tropical superfood:
■ Coconut oil: Rich in medium-chain triglycerides – beneficial saturated fats that convert to energy instead of body fat – coconut oil has been found to have antimicrobial and antibacterial properties and to help raise HDL (or "good cholesterol") levels. It can also assist in weight loss and normalizing thyroid function. Coconut oil is extremely shelf-stable, and can last for a year or more without spoiling. It's semi-solid at room temperature, but should generally be melted before using.
■ Coconut butter: First things first: coconut oil and coconut butter are two separate and very different ingredients. The oil is the pure fat that's extracted from the coconut meat, while the butter is the coconut meat, dried and ground into a smooth paste. Storebought coconut butter can be extremely pricey, so I provide a recipe in Practically Raw Desserts for how to make your own coconut butter at home.
■ Unsweetened dried coconut: Chewy dried coconut is a culinary chameleon—it can be used to make coconut milk or butter and employed as a substitute for oats in many recipes. The "unsweetened" part is essential; don't buy the sugar-loaded "baking coconut" from the supermarket by mistake. Also be sure not to purchase "reduced fat" dried coconut, especially if you plan to use it to make coconut butter, as it simply won't work!
■ Coconut nectar: My #1 liquid sweetener of choice these days is the ambrosial amber syrup known as coconut nectar. Not only is it utterly scrumptious, it's also low on the glycemic index and chock-full of amino acids, essential minerals, and B vitamins. I consider it the ideal liquid sweetener, but agave nectar is always a suitable substitute.
■ Coconut palm sugar: Coconut palm sugar is my very favorite granulated sweetener, with its low glycemic index, high mineral and B-vitamin content, and marvelous flavor (like brown sugar with a caramel edge—divine!).
■ Coconut flour: Fluffy, high-fiber coconut flour is indispensable in recipes that call for it—it cannot be replaced or substituted. Nowadays, you can commonly find it in health food stores, but you can get it especially cheap online.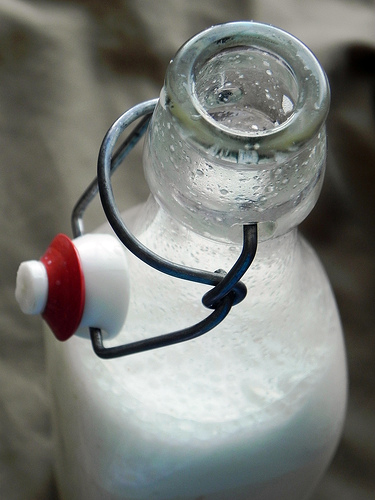 ■ Coconut milk:  Coconut milk is one of my favorite nondairy milks, and it can either be made at home (I provide a recipe in Practically Raw Desserts) or purchased from the store in cans or refrigerated cartons.
■ Coconut yogurt: Yogurt – specifically coconut yogurt – is my favorite trick for reducing the fat content of raw desserts, and is a tasty snack in and of itself.
■ Young coconut meat: The fresh flesh from inside a young Thai coconut is an absolute delicacy, and is incredibly nutritious to boot, filled with loads of fiber and healthy fats.
■ Coconut water: The best place to get refreshing, electrolyte-rich coconut water is straight out of a young Thai coconut, but there are also decent storebought options nowadays. One sip will transport you to the tropics!
From Practically Raw Desserts by Amber Shea Crawley. ©2013 Amber Shea Crawley. Used by permission from Vegan Heritage Press. Author photo by Stephen Melvin.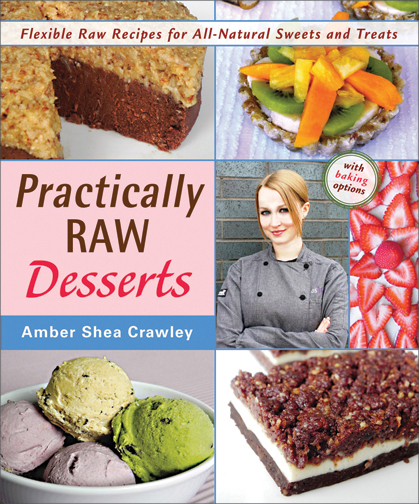 If you haven't yet, you must purchase Practically Raw Desserts.  The number of healthy, yet drool-worthy recipes is staggering.  Now, if you'll excuse me, I'm going to go try out her Baklava Blondies.  Or maybe the Dark Chocolate Sorbet...
Photography (the cookies) by Chris Miller