Chris and I had both been to Rome before (I'd actually been there twice prior to this visit), so we'd both done all of the sight-seeing and touristy things there are to do in Rome (The Coliseum, the ruins, the Trevi Fountain, Piazza Navona, the Pantheon, the Spanish Steps, and the Sistine Chapel are all musts if you've not been there before).  For this visit, we were able to just explore the city and share with each other our favorite parts.  Also, we'd thought our trip in Italy thus far (Capri and Positano) had been pretty vegan-friendly but we were in for a shock at just how easy it was to be vegan in Rome!
We arrived in Rome via high-speed train from Naples.  I had chosen a hotel in Rome that was pretty centrally-located but also within walking distance from the train station.  A quick look at a map and about a ten minute walk led us right to our hotel.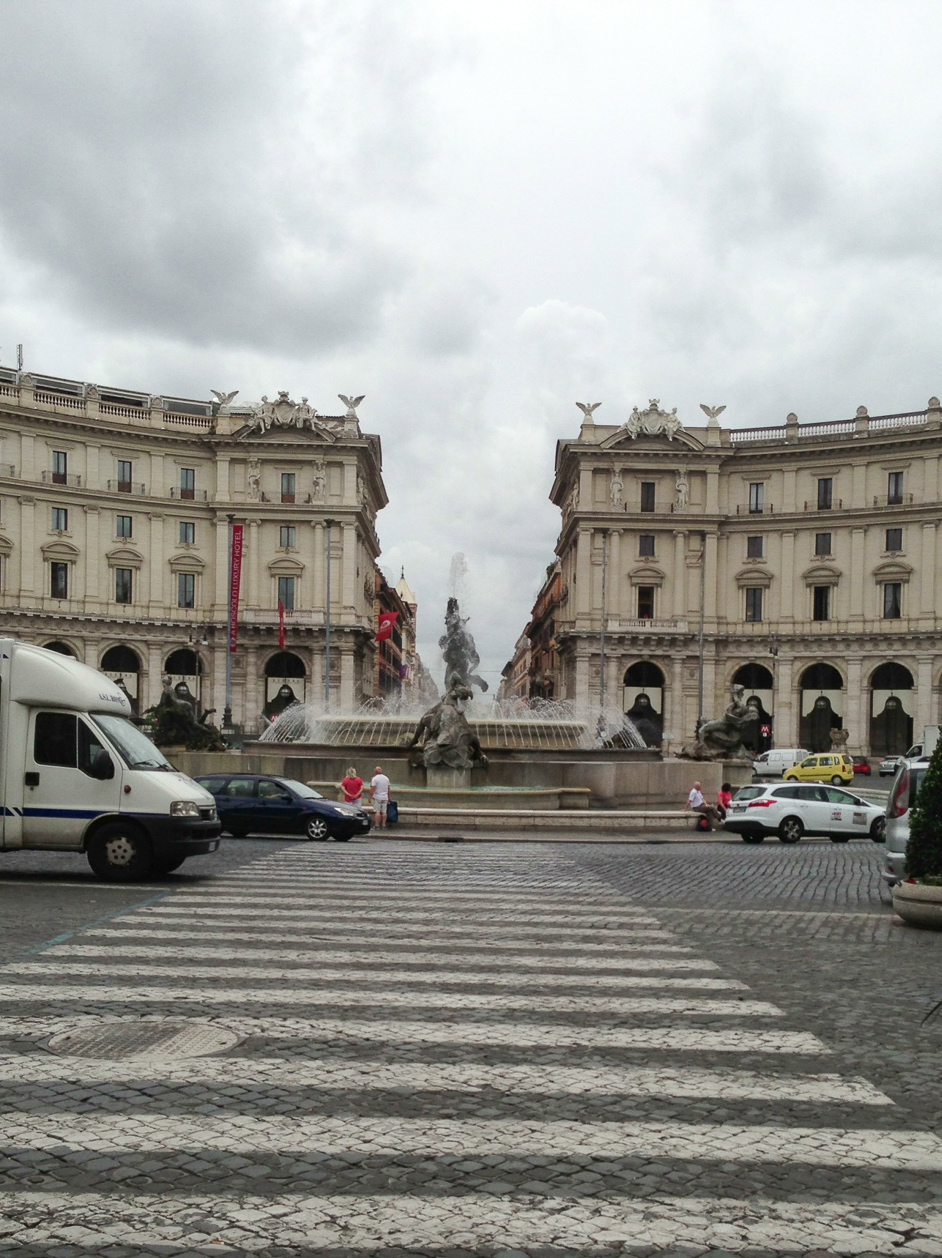 Via Milano, 42, 00184 Rome • Ph. +39 06 99345101
As soon as we walked in, I was struck by the beautiful design of this hotel.  It had a very modern, hip, yet peaceful decor and I liked it immediately.  The theme was continued in our room, though it was a tad on the small side.  We did have a balcony but it was just a few feet away from the wall of another building so there was not exactly a view.  We liked it all the same, though.  The bed was also one of the most comfortable that we had on our entire trip.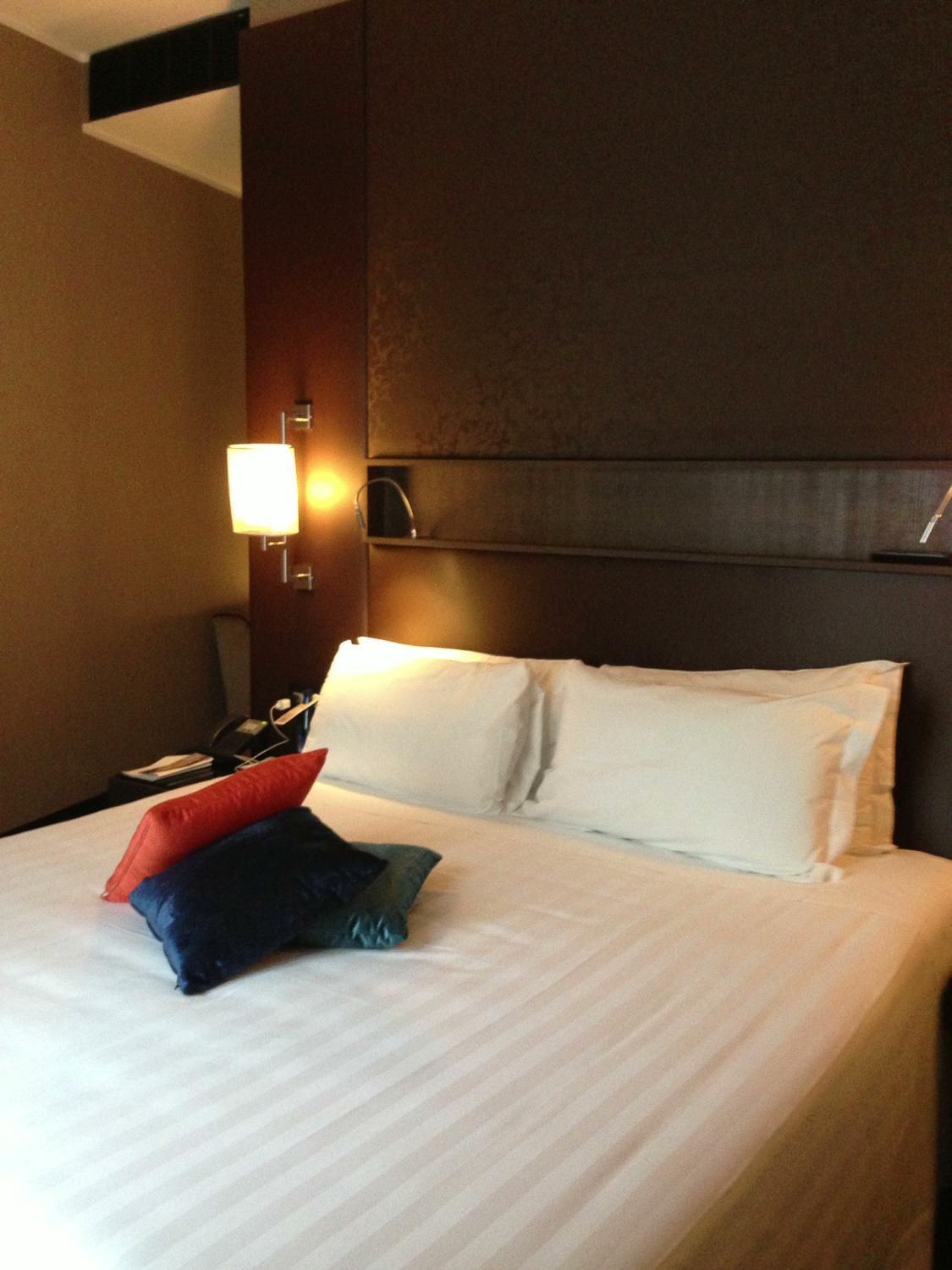 I had also chosen this hotel because they mentioned that their free breakfast included gluten-free and dairy-free options, along with a bar that served organic and biodynamic wines.  I thought surely that some of these wines would be vegan and I was right!  Our first night, after dinner, we decided to go back to the hotel, relax and have a glass of wine before turning in for the night.  We arrived at the bar and began looking over the wine list.  The organic and biodynamic wines were clearly listed and we asked the bartender if he knew off-hand if any of them were vegan.  He checked a few bottles until he found one that was certified vegan!  Talk about amazing customer service!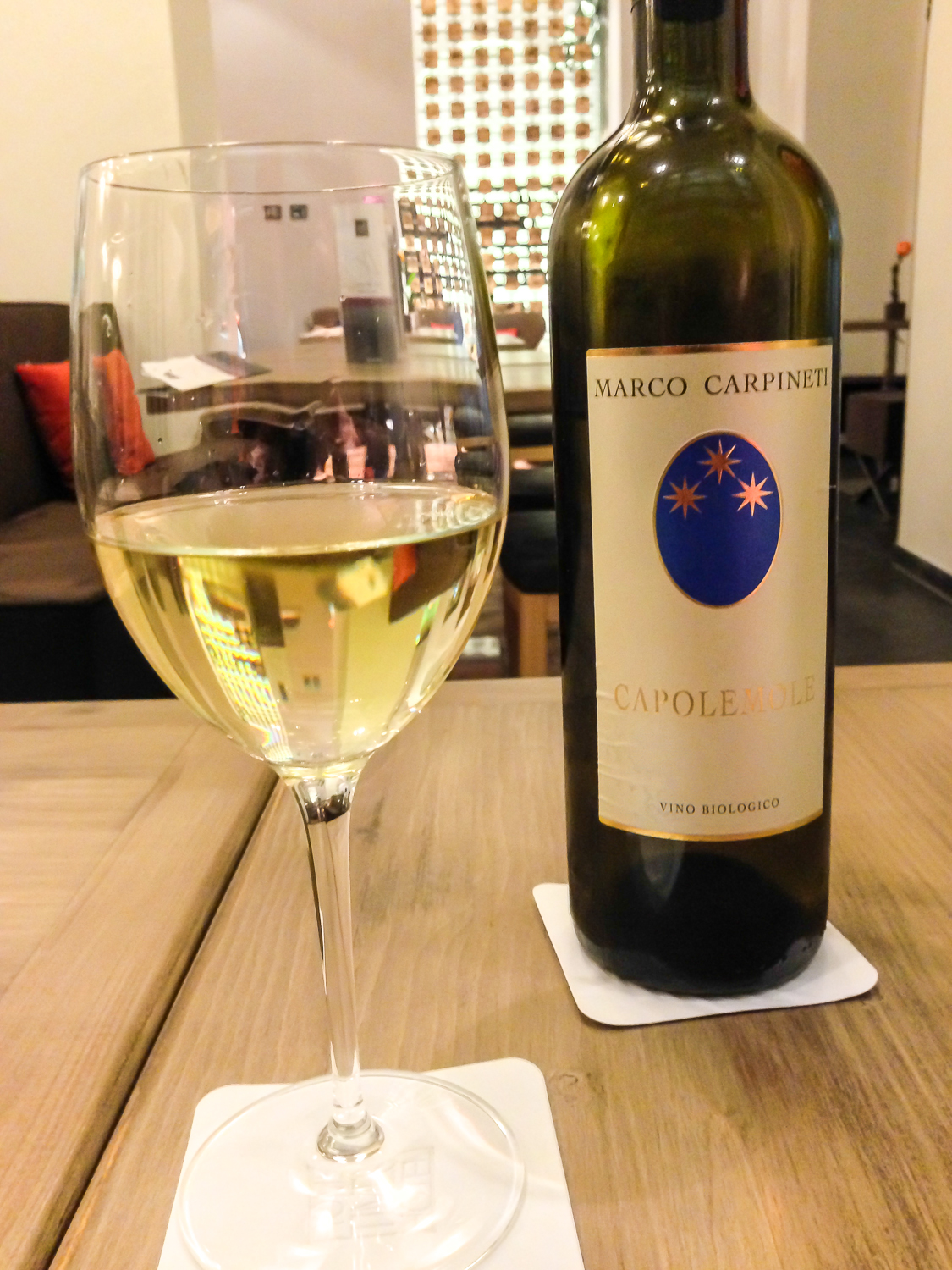 After we'd sat down with our wine, he returned to our table to tell us he had looked up vegan restaurants in the area for us and that there was an Indian restaurant near the hotel that was supposed to have great vegan food, as well as a few other vegetarian restaurants in the city.  A few of those places were already on my list, but we were blown away that he took the time to look into it for us.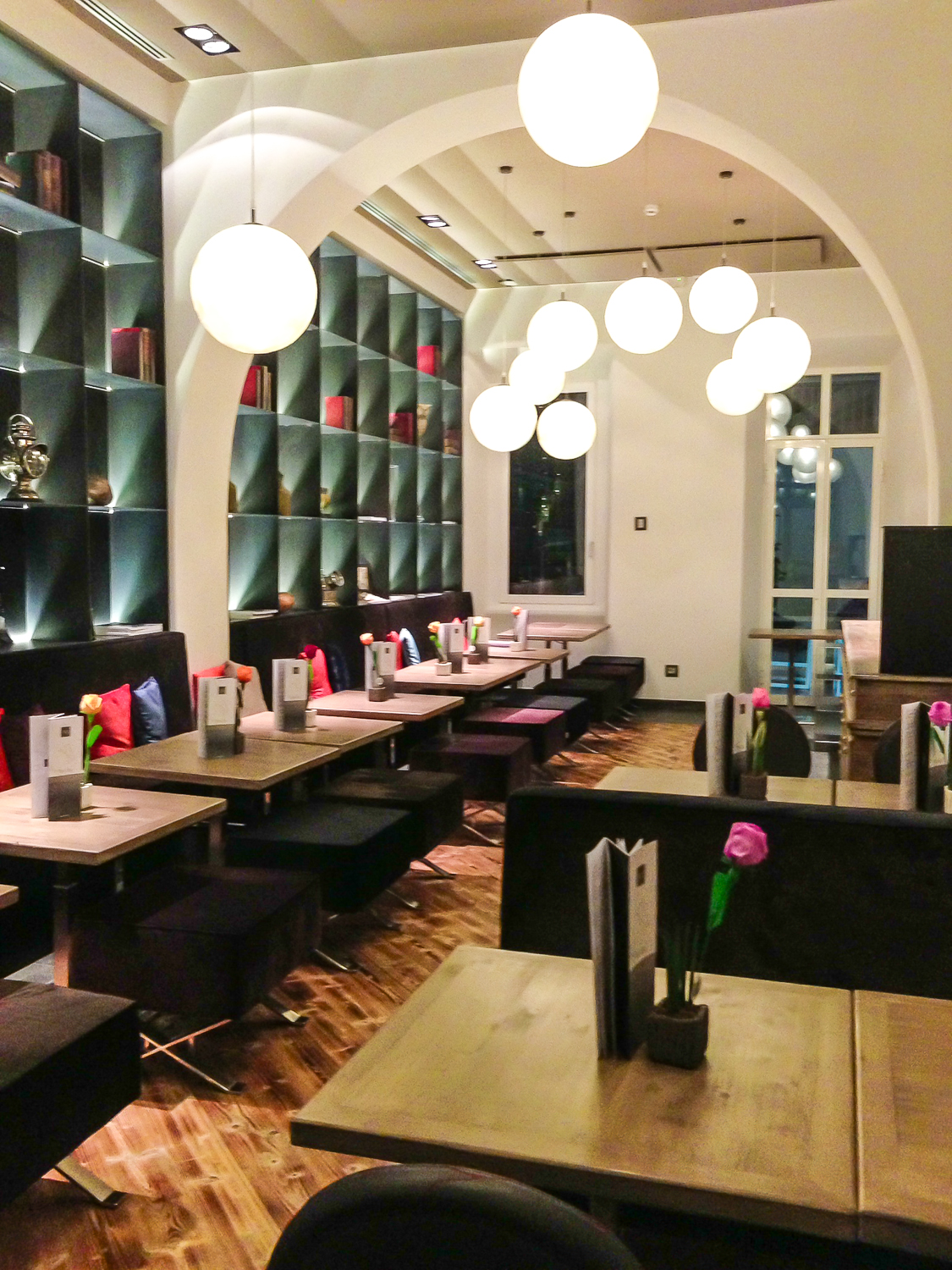 The next day, when we came down for breakfast, we were asked which room we were in and we told him.  He said "Oh, you are the vegans?"  I had commented, when I made the reservation online, that we were vegan and would love if there were vegan options for breakfast, but I was still shocked that they were so ready for us.  The waitress showed us through the buffet and told us which items were vegan and asked if we'd like soy milk.  They brought us steamed soy milk for our coffee and cold for cereal.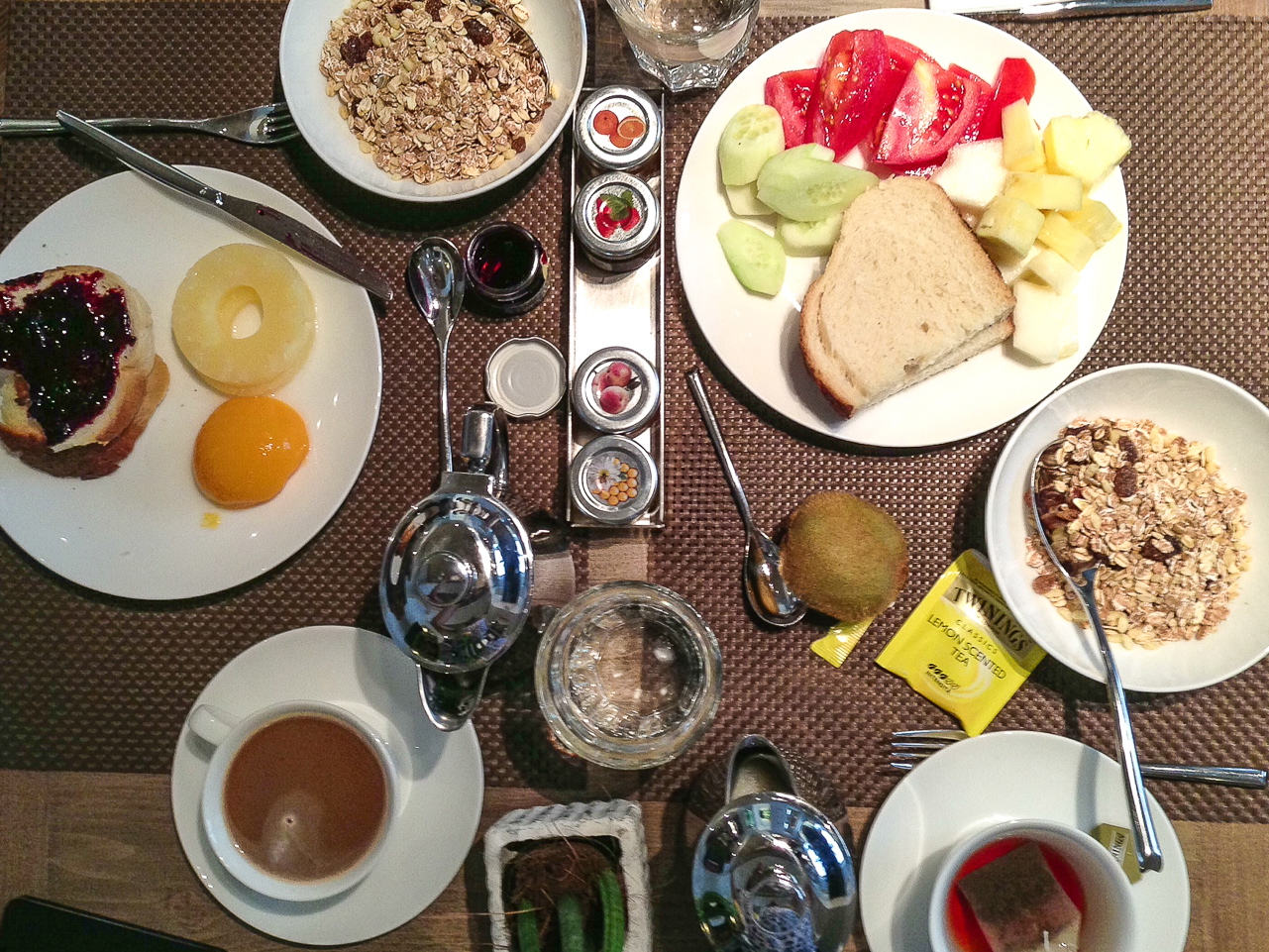 Seriously, this hotel is all about great customer service, they're within walking distance to most tourist attractions as well as the train station, and they cater to vegans- this place is a gem!
After we checked in, we decided to walk around and perhaps find some vegan gelato.  We stopped by the Trevi Fountain and wandered a few more streets before hitting the vegan gelato mother lode.
Via de Serpenti 28, 00184 Rome • Ph. +39 06 482 0187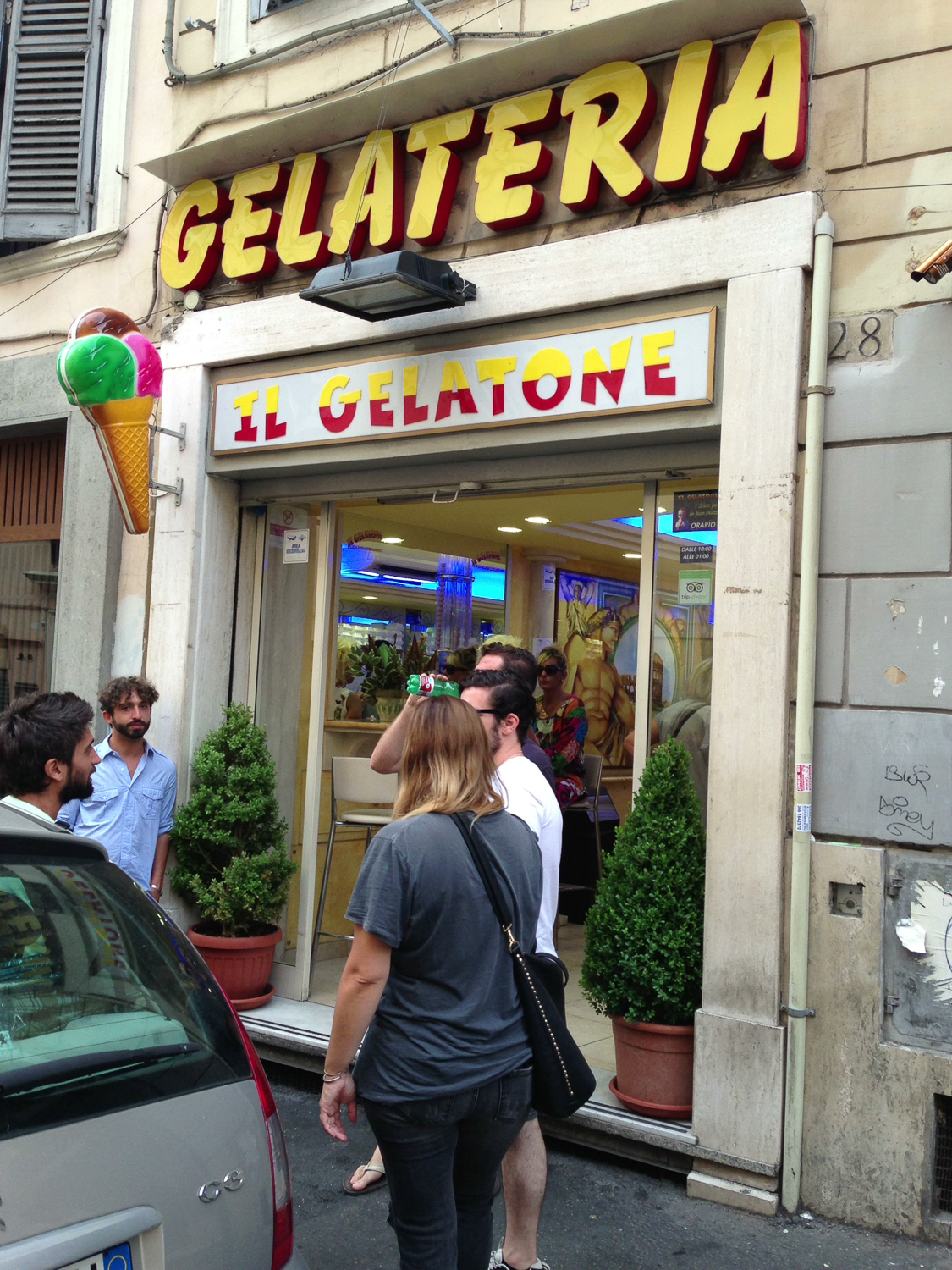 Il Gelatone was on my list of places to try and when we went to look it up we realized that we were already on the same street!  Just about a block away.  So we ran walked to get our hands on some vegan gelato.
We didn't even have to ask if they had any gelato "senza latte."  It was all there for us to see, right next to the door.  They had seven different flavors of soy (soia) gelato: Berry, Strawberry, Cappuccino, Chocolate, Vanilla, Pistachio and Hazelnut.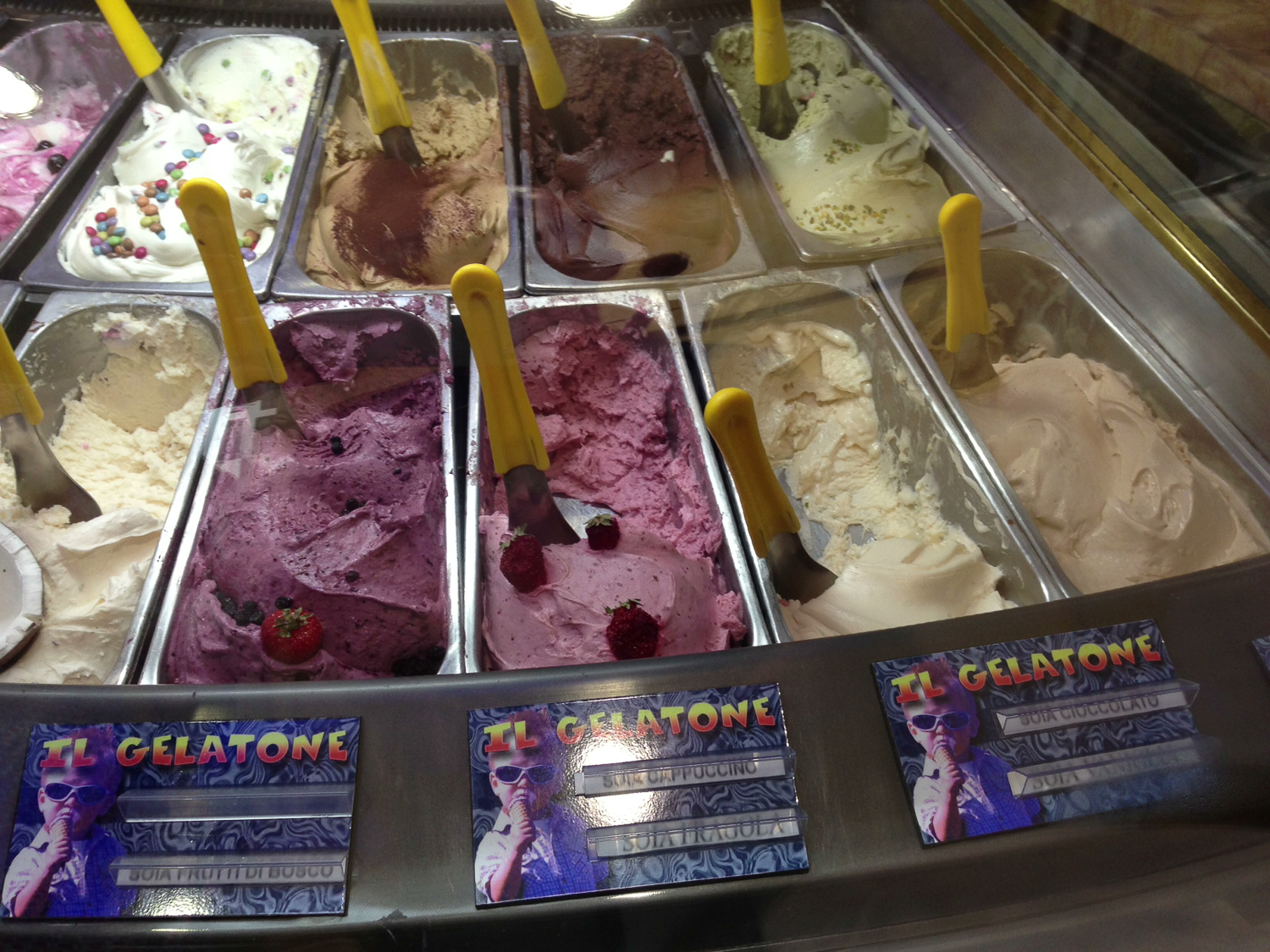 I chose my favorite two flavors of gelato: Chocolate and pistachio.  Chris chose chocolate and cappuccino.  All of it was so good.  I mean, soooooooo good.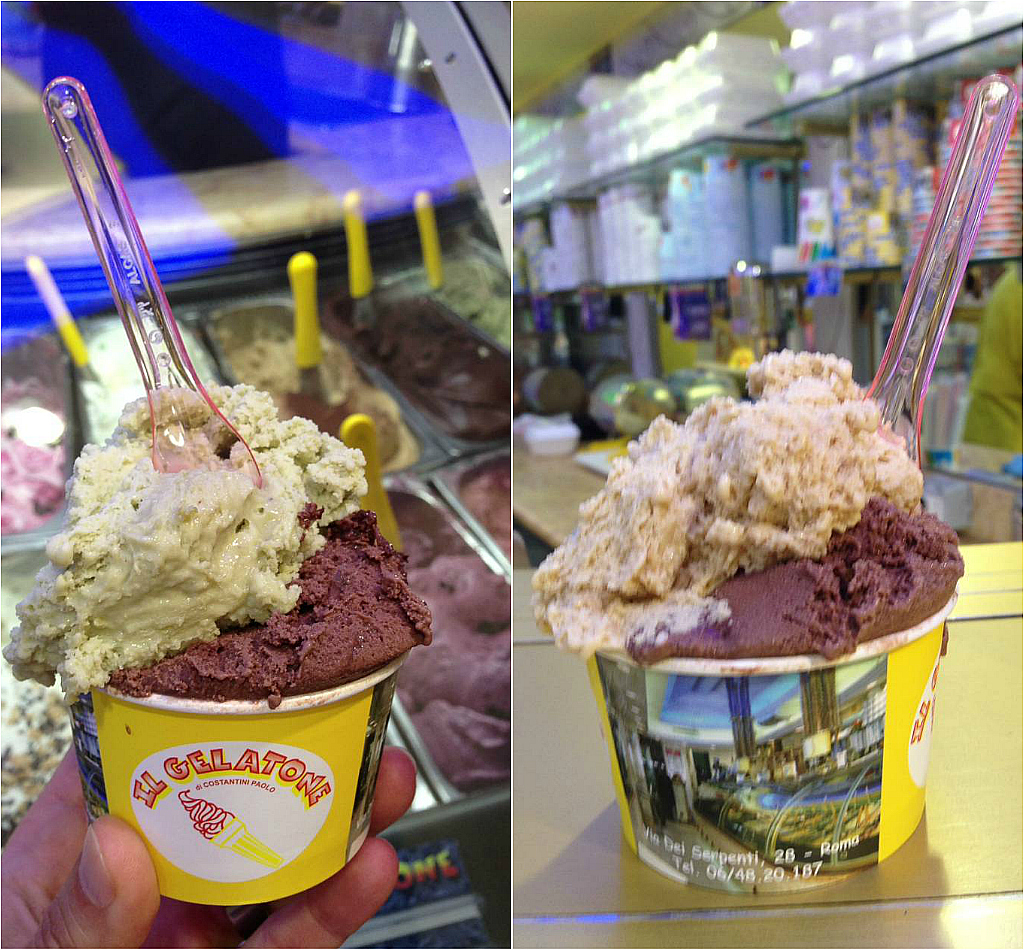 We walked around some more, exploring some of the old ruins, until we began to get hungry for dinner.  I followed rule #3 for traveling vegan in Italy: We just wandered a few streets away from the main tourist sites and found an absolute gem.
Via Madonna dei Monte 95, Rome • Ph. +39 06 679 2770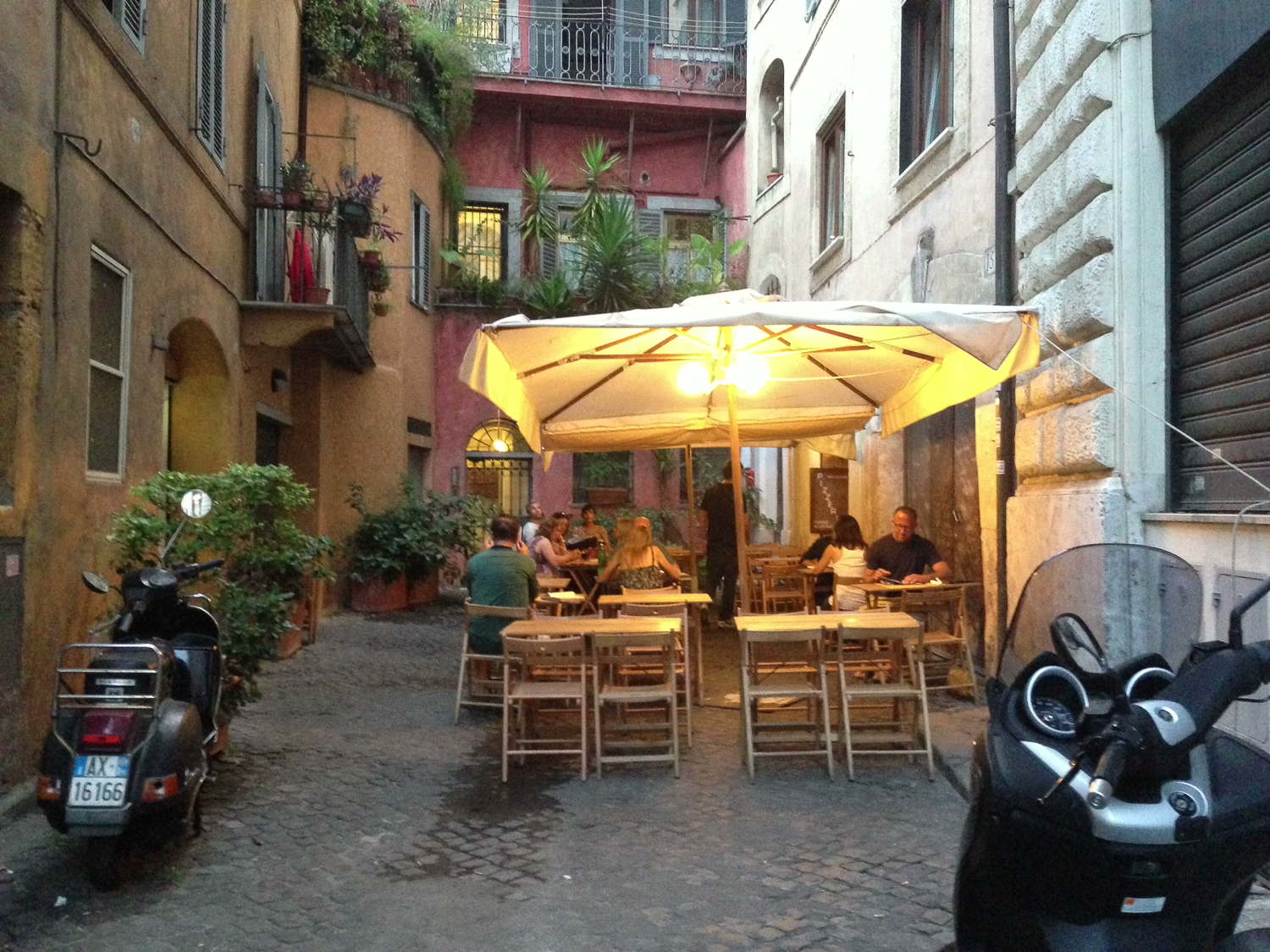 We arrived at just the perfect time because shortly after we were seated, this restaurant filled up fast.  Soon, there were people standing along the alley, waiting for a table to open up.  We started with a plate of antipasti: marinated olives, mushrooms, artichokes, and sun-dried tomatoes.  Piled on bread, this was one of my favorite appetizers we had while in Italy.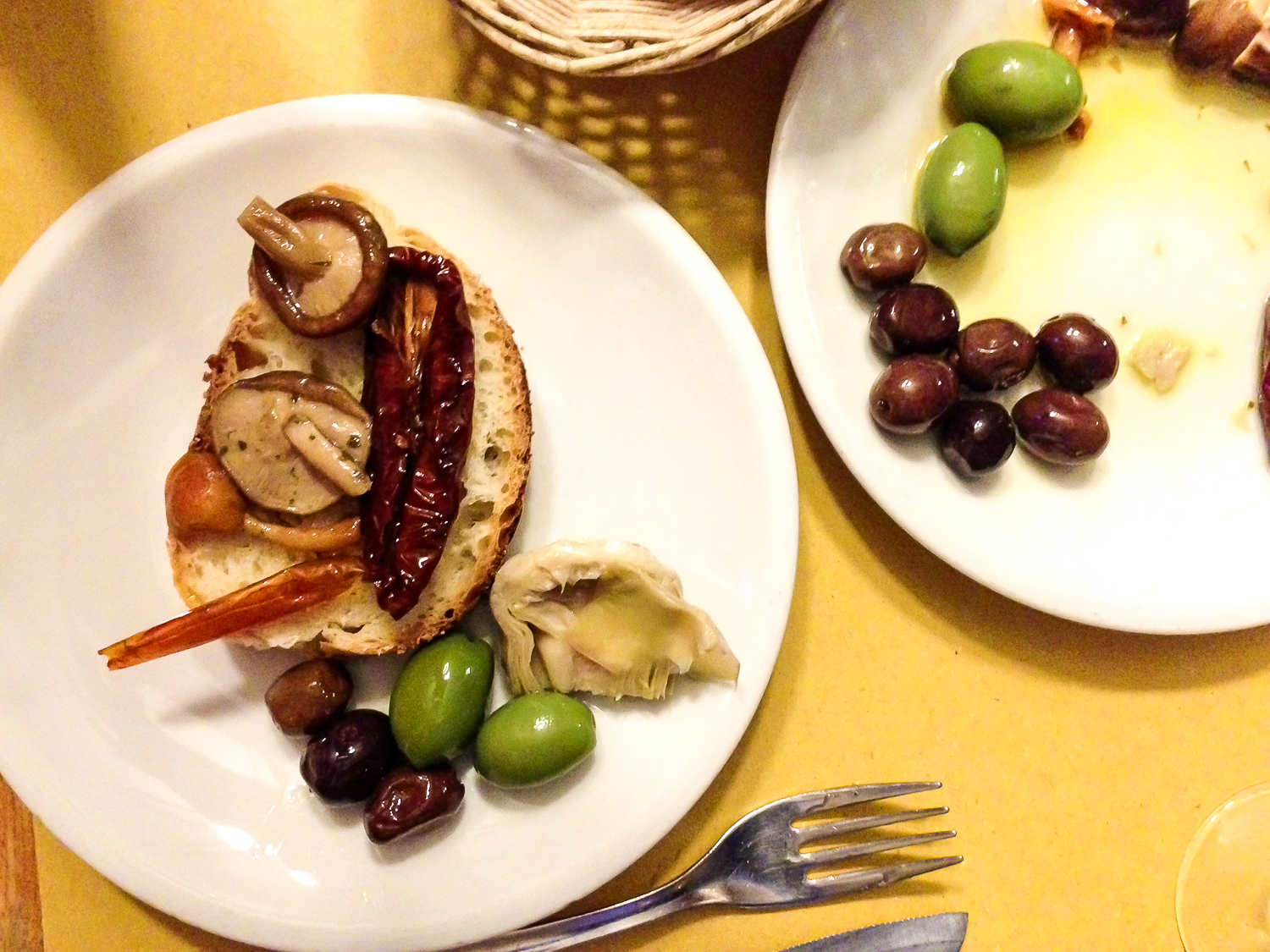 We also shared a pizza, though I cannot remember which one it was.  I do know that we requested no mozzarella and no prosciutto and it came with mushrooms, roasted red peppers and olives.  It was truly delicious and one of the best pizzas of the trip.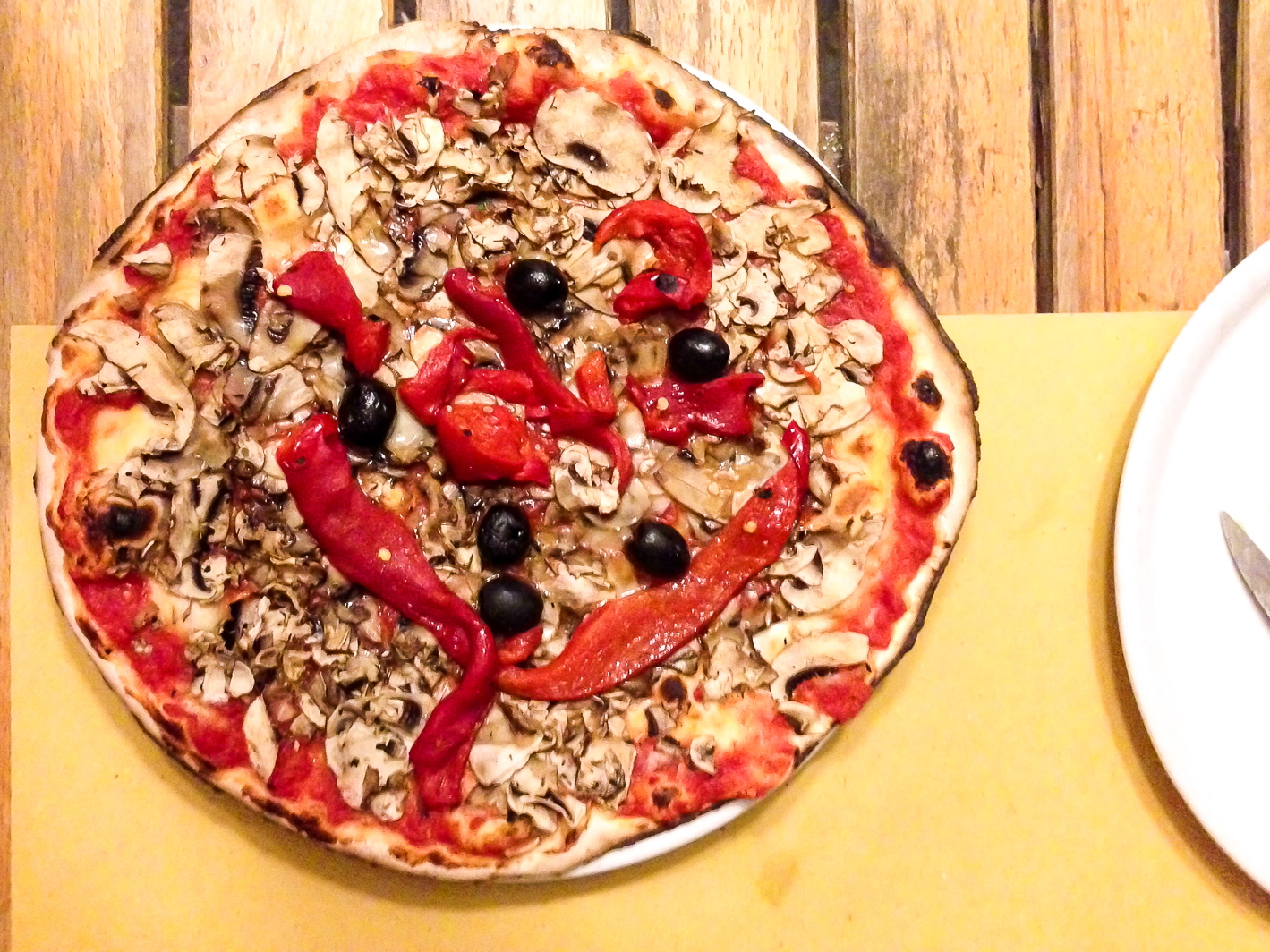 After dinner, we headed back to the hotel for a glass of wine before heading to bed.  The next morning, after breakfast, we headed out to do some more exploring.  We started at the Spanish Steps before finding our way to Piazza Navonna.  Before we got to Piazza Navona, we stopped for some gelato (of course).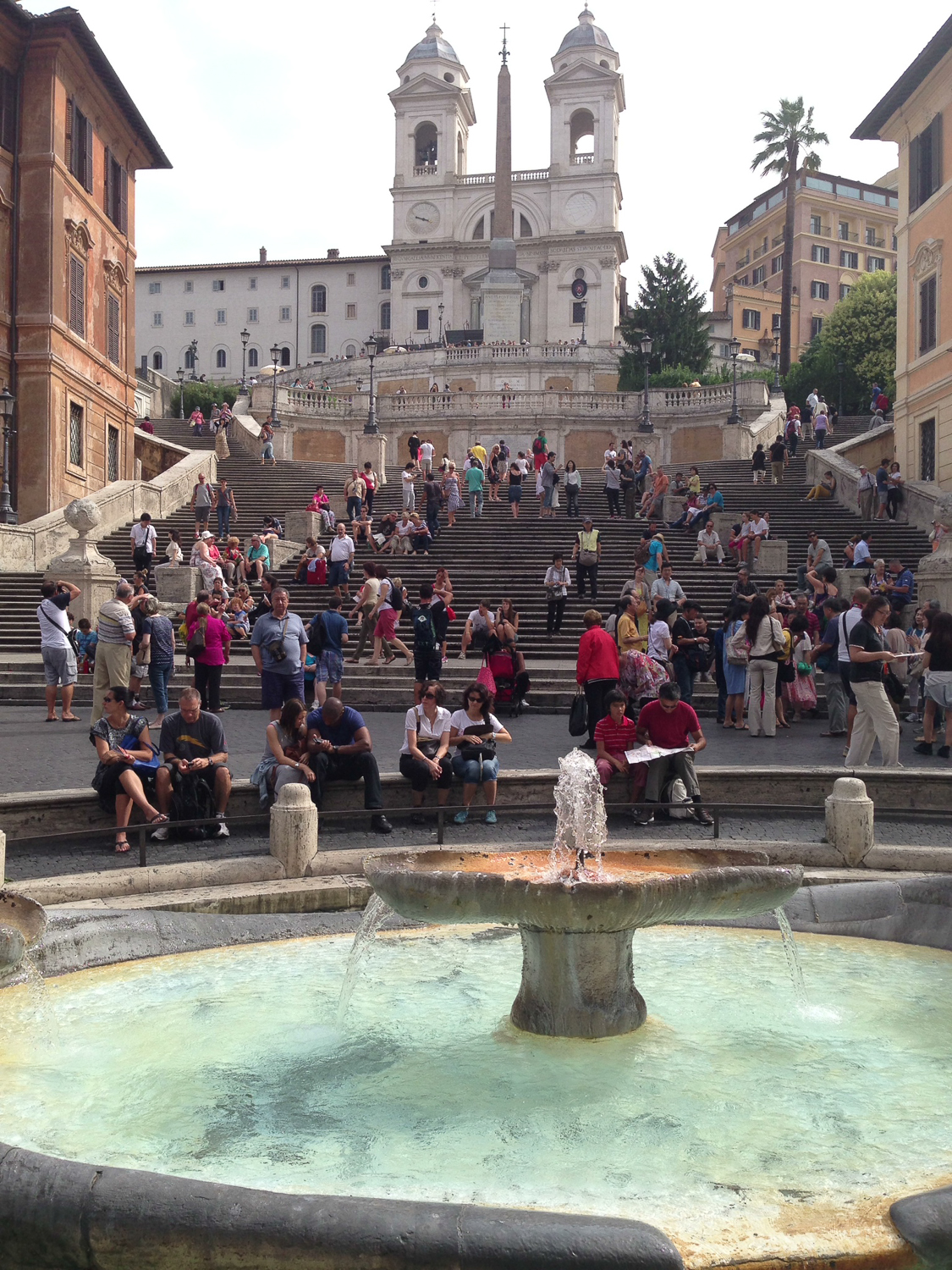 Viale dei due macelli, 29, 00100 Roma • Ph. +39 06 678 9969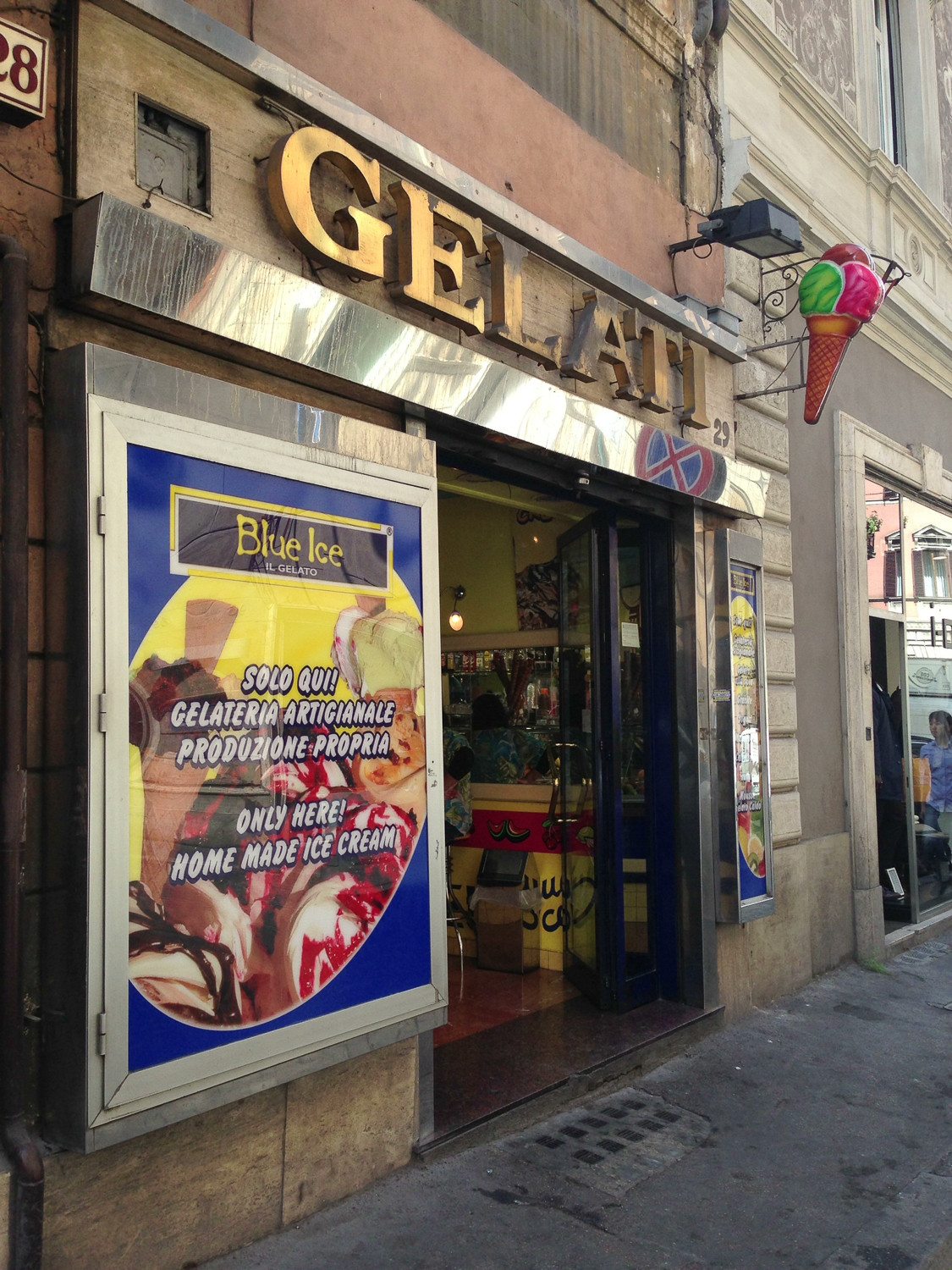 There are several locations of Blue Ice Gelato throughout the city, and we went to two.  This is the first one we went to (the second one was on our walk home from dinner and I cannot for the life of me tell you where it was... or why we didn't take pictures of it).  They also had a pretty decent selection of soy gelati.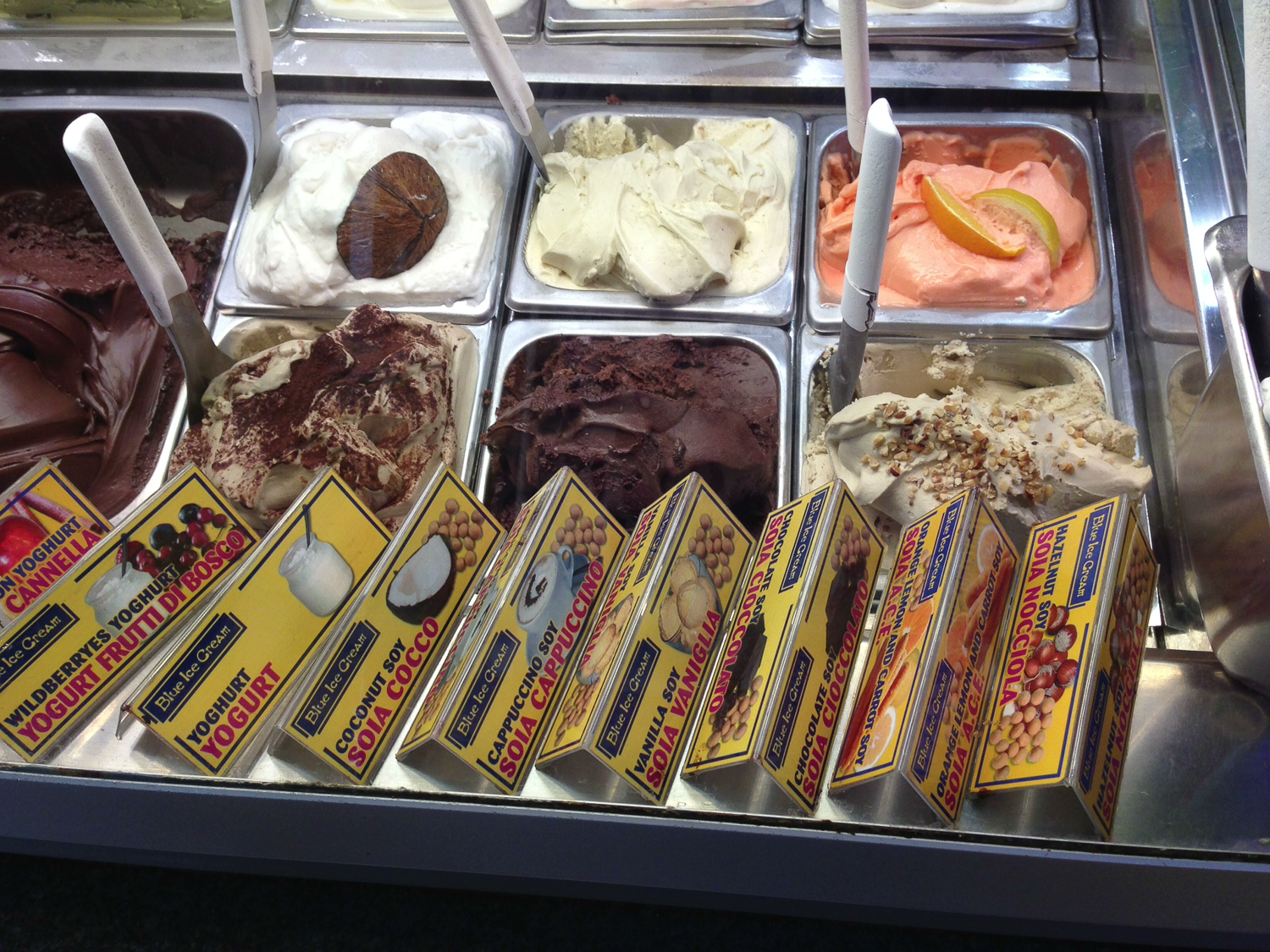 Chris and I both chose chocolate and hazelnut and they came with little cones on top.  I inquired as to wether or not these cones were made with milk or eggs and I was assured that the mini cones were made with just flour, sugar, and water.  I don't know how true it so if you go, I would inquire again just to make sure.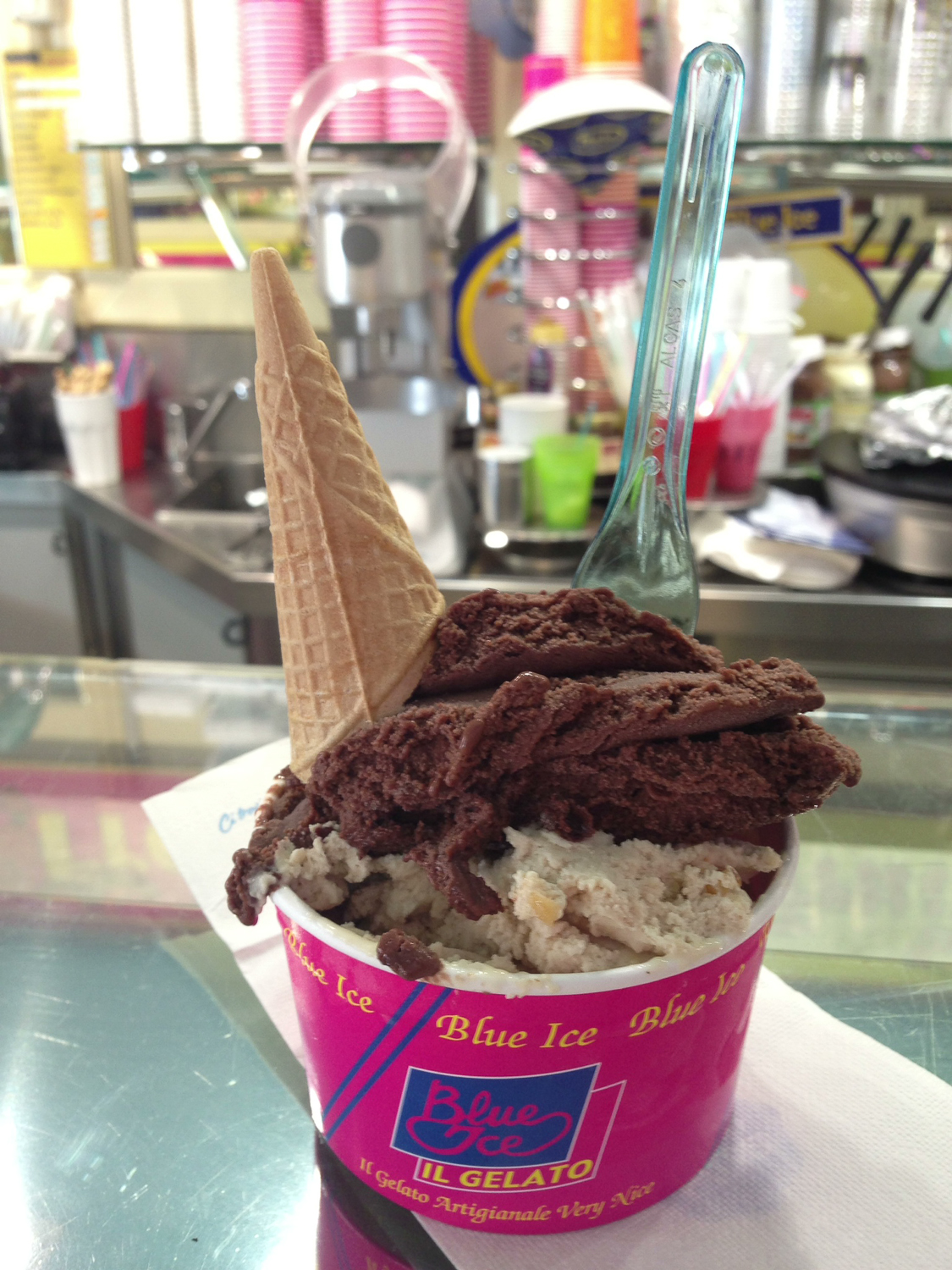 Chris and I wandered to Piazza Navona, which is one of Chris's most favorite spots in the city.  We spent some time looking at the fountains before getting lunch.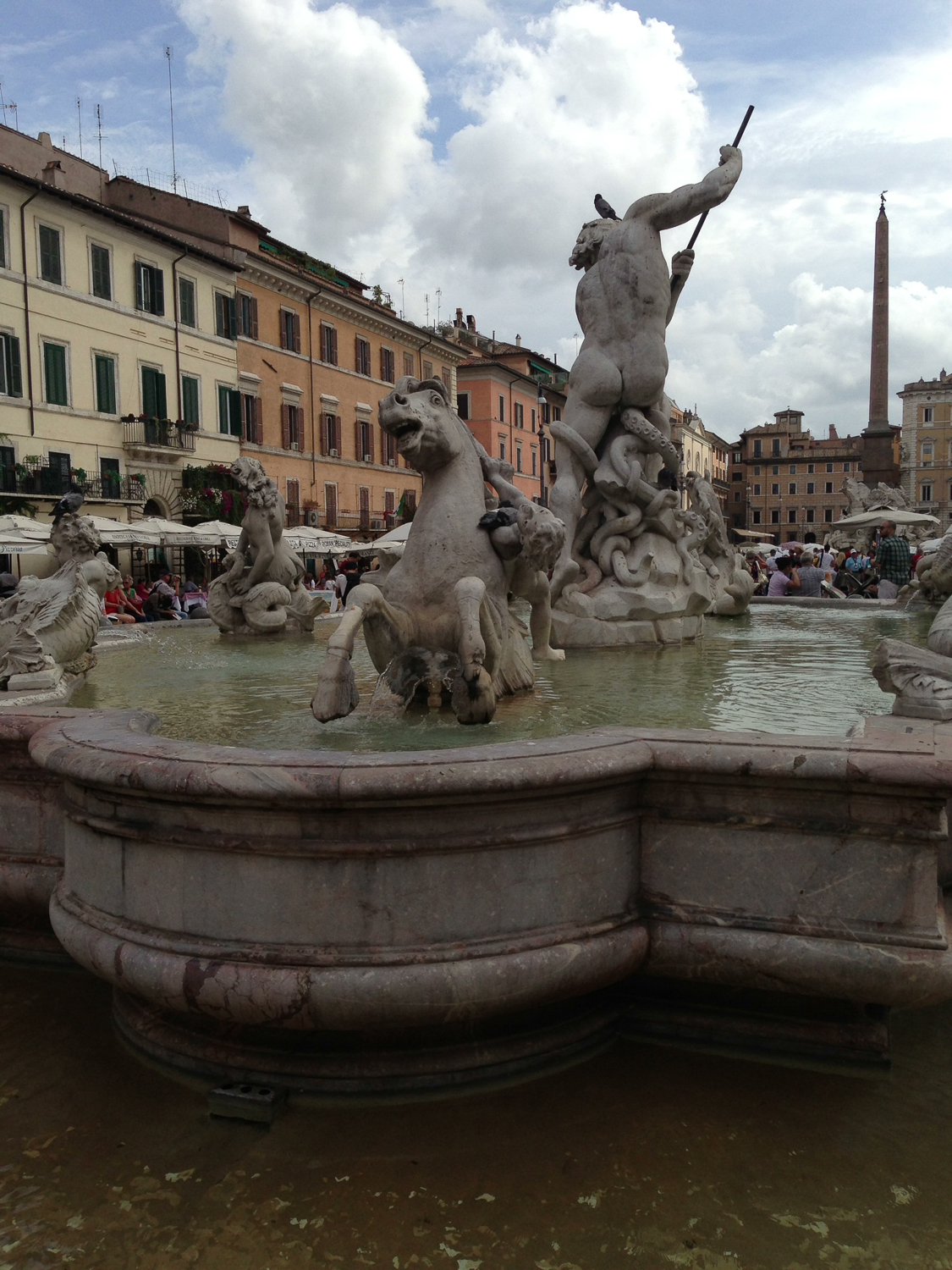 Via delle Coppelle 34, 00153 Roma • Ph. +39 06 686 1416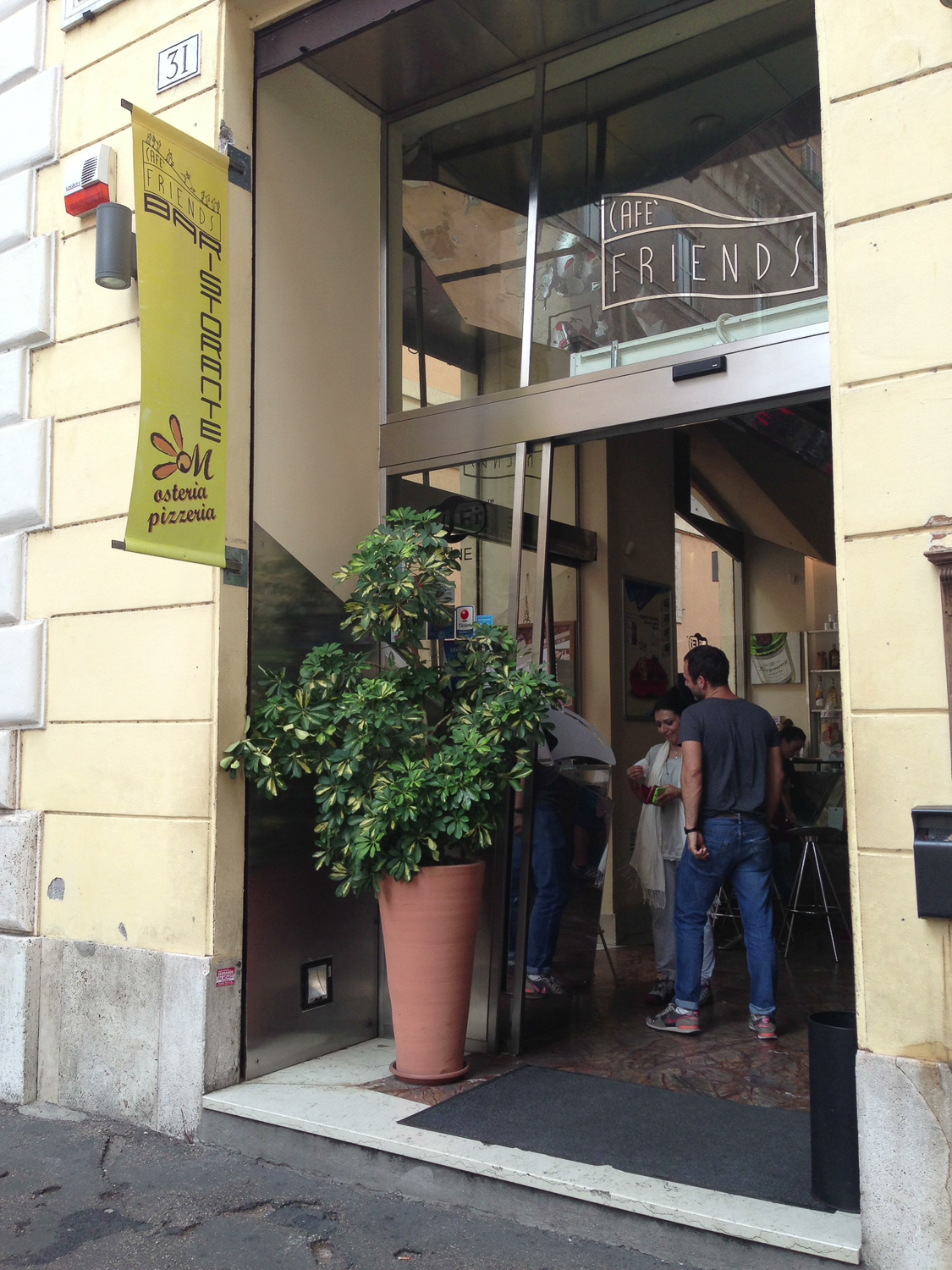 We chose a nice little pizzeria in the Trastevere neighborhood near Piazza Navona.  It had a broad menu with a lot of reasonably priced choices.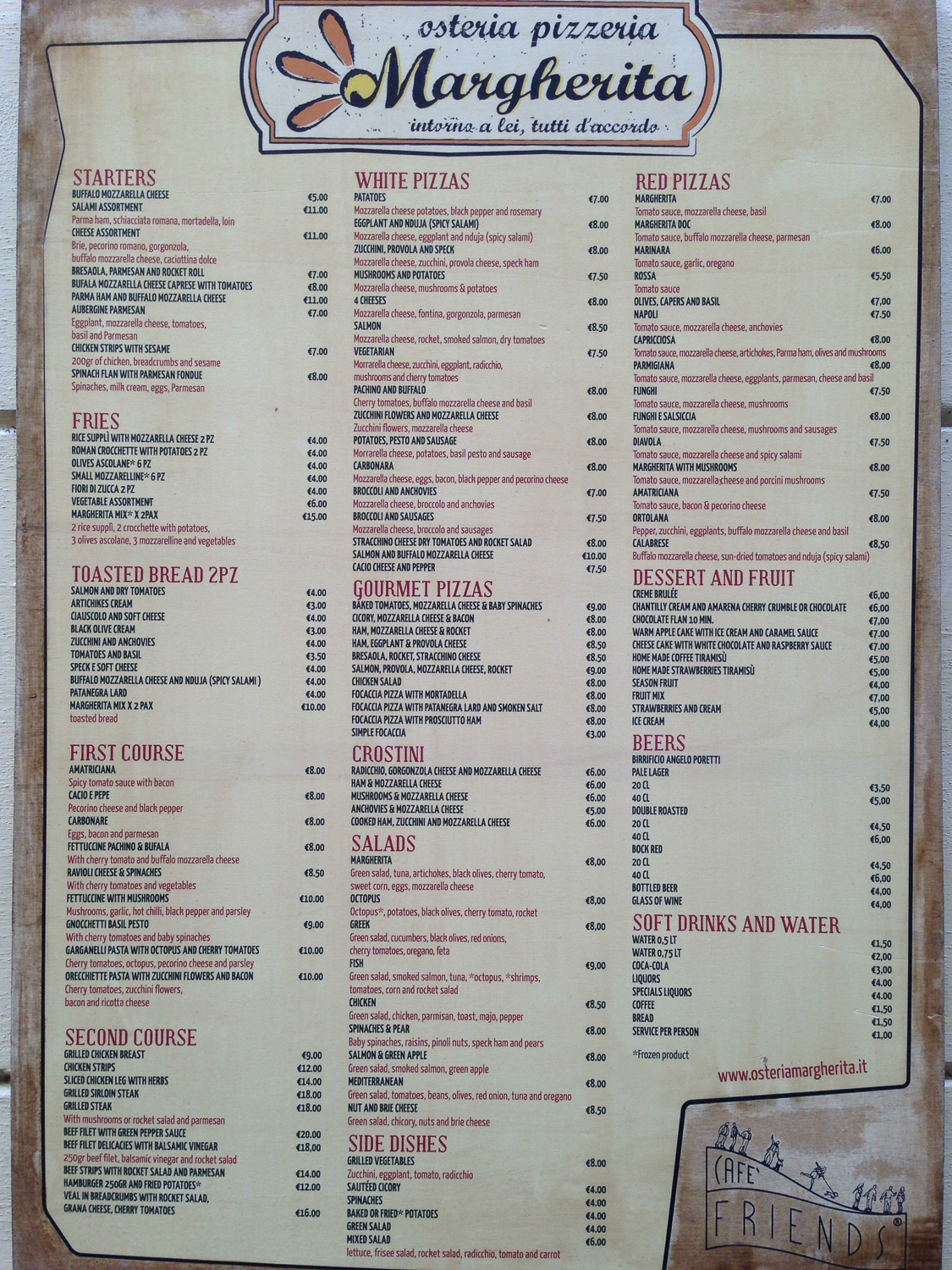 We weren't super-hungry and we knew we were going to have a larger dinner (we'd made reservations) so we just stuck to sharing one pizza.  We chose a pizza that was already vegan and needed no modifications: the Olive, Caper & Basil Pizza.  It was simple but very tasty and satisfying.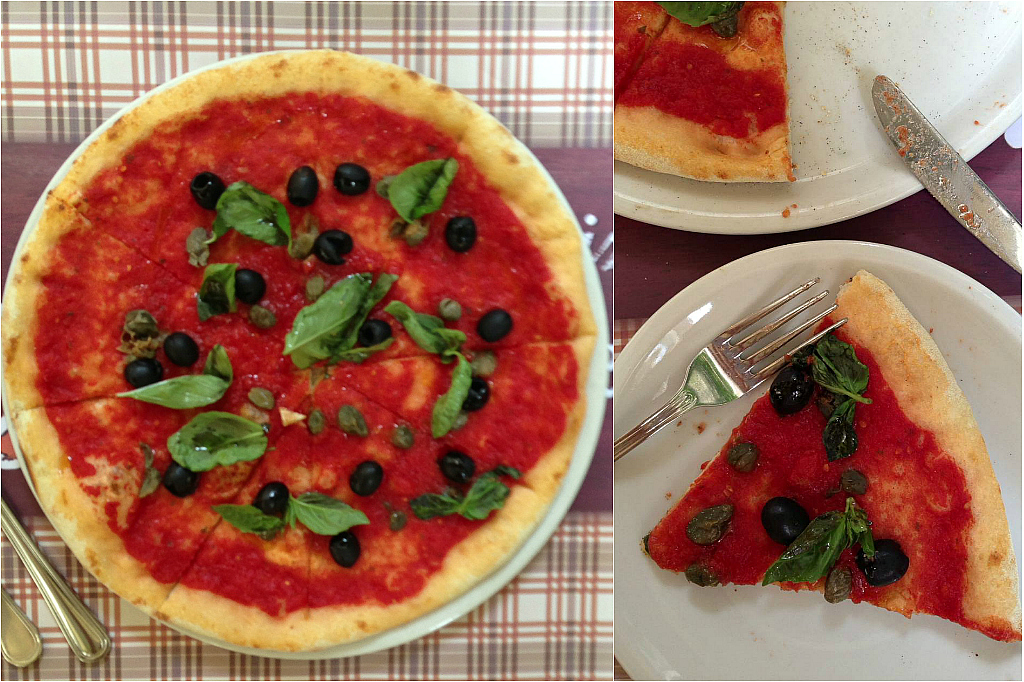 After lunch, we did even more wandering around...
Stay tuned next week to catch Part 2 of our adventures in Rome.  If you're just tuning in, check out our other Italian travel posts (Capri, part 1 and 2 and Positano) and don't miss my Top 10 Tips for Traveling Vegan in Italy!