To My Readers,
I'd thought about sharing a cute little recipe today and saying something sweet like "Look what I made for you!" but it didn't feel genuine enough. I thought about doing a round-up post of various chocolatey vegan desserts from around the interwebs but I didn't have time and really, what I want to say to you isn't about chocolate.
Almost two years ago, I posted my first post. It wasn't until I'd posted a few more that I got a comment on one of them and I was just over the moon! I had a giddy smile plastered to my face all day because that meant someone had read what I'd written. That someone actually liked something I shared.
Now, I get comments all the time and that giddiness has not worn away over time. Every comment or email I get still feels like the first one and in fact, that "over-the-moon" feeling I had the first time is multiplied by 1,000. That's one of the definitions of love, right? When every kiss still feels like the first one?
I don't always have time to respond to your comments, especially lately, but I do read and smile over each and every one. When you take pictures of my recipes that you've made and you share them with me, I still get butterflies. I probably don't tell you enough but I truly love you guys. The joy you bring into my life is immeasurable. This blog and my little community of readers truly make my day, everyday.
Keepin' It Kind would not be what it is today if it weren't for you. I woke up this morning with overwhelming gratitude for all of you for it is because of you that I am living my dream right now. I am so blessed to have you in my life.
I'm sorry I didn't bring flowers or chocolate for you today. I don't have a fancy gift for you. I just want you to know that from the bottom of my heart, I adore you all. Happy Valentine's Day, my loves.
Love Always,
Kristy
P.S. And here's a cute animal pic because hey, it is me that you're dealing with. Yes, I'm that girl.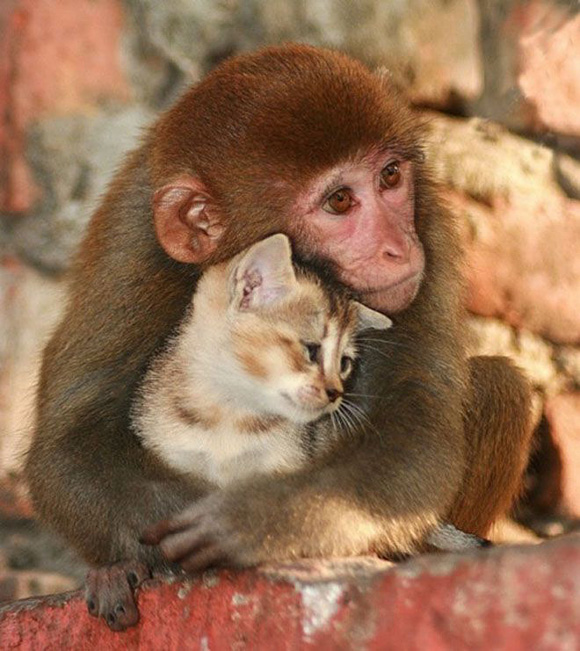 photo credit: Cutest Paw