Well, she's not really "All New," but she certainly got her hair did!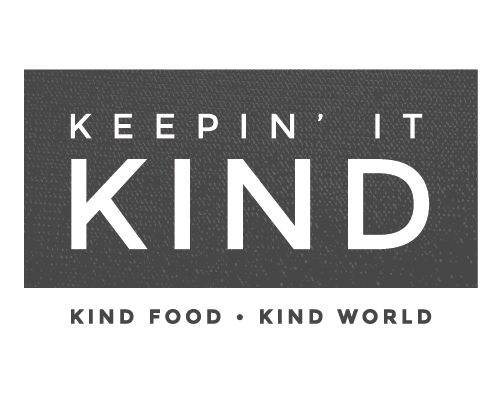 I am beyond thrilled to be sharing with you the newly made-over Keepin' It Kind!  The ladies at Wooden Spoons Kitchen did an absolutely incredible job and in record time too!  They were so patient with each and every one of my questions and requests and they really took every bit of feedback I gave them and put it into making a site better than anything I'd dreamed of.
I'm sorry to be gushing.  Making this site more user-friendly, better organized, more professional-looking, and just prettier has been something that's been on my mind for a long time.  I tried to do it myself but that just resulted in two weeks of frustration and tears (and self-discovery- I am a food blogger, not a web designer!).  Ultimately, I decided to leave it to the professionals and Wooden Spoons Kitchen blew away every expectation I had.  It was so worth the investment.
My amazing friend Ten, of Bowties & Fireflies, designed the concept of the logo and Wooden Spoons Kitchen just made a few tweaks to make it fit their branding theme.  I am so thankful for her time and dedication even though she was in the midst of coordinating several weddings, designing (and making) a few wedding dresses, and styling photo shoots.  Ten is one crazy-talented lady and I am forever grateful that she took the time to make my logo exactly what I wanted.
Please take some time to peruse the site- especially the Recipes and Travel & Dining pages.  Lord knows that I can't stop looking at them!  I'll be back on Monday with a brand new recipe.  Have a great holiday weekend!
Thank you so much to Wooden Spoons Kitchen and Ten for all of your patience, dedication, and hard work.  I am so, so, so happy with the final product!