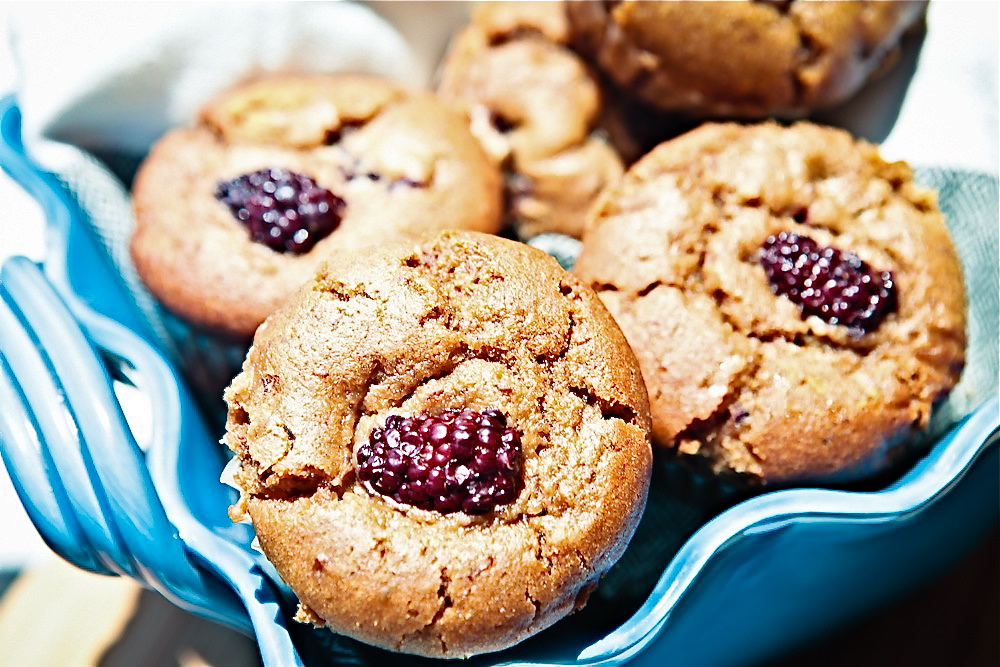 "What's a Cuppin," you ask?  Well, it's what would happen if a muffin and a cupcake got together and had a baby.  A super-rad, totally scrumptious baby.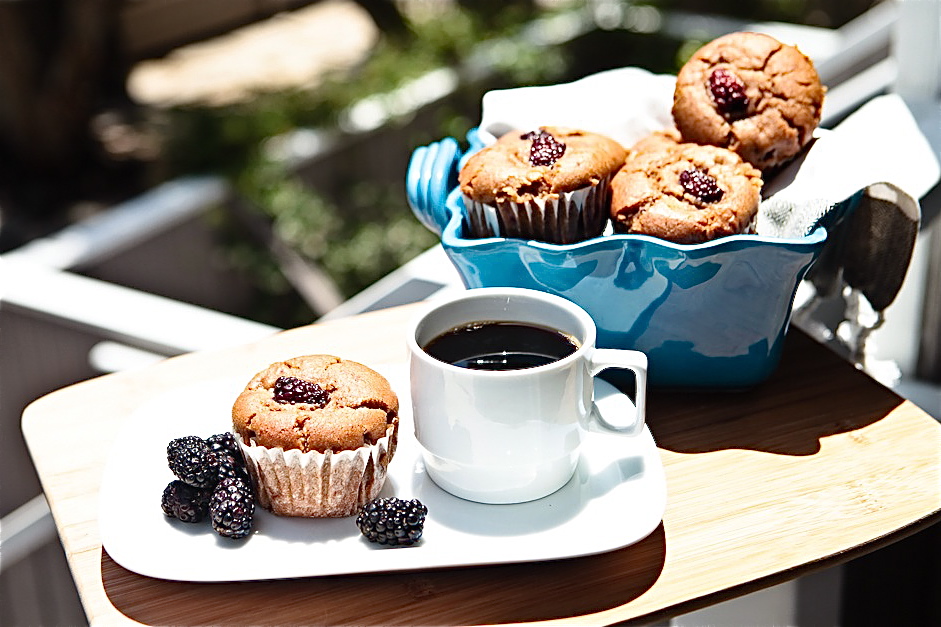 I recently wanted to recreate this recipe, but with blackberries.  Blackberries are one of Chris's favorites, so I thought it would be a nice way to say "thank you for all that you do."  I didn't realize, until after I got started, that I was short on my gluten-free flour mix by about 1/4 cup.  I figured I would just leave it at that and see what happens, rather than add whole wheat flour and throw the chemistry off.  This turned out to be a happy accident, as the final product just became more cake-like.  It wasn't quite a cupcake, but it wasn't quite a muffin.  Thus, the Cuppin was born.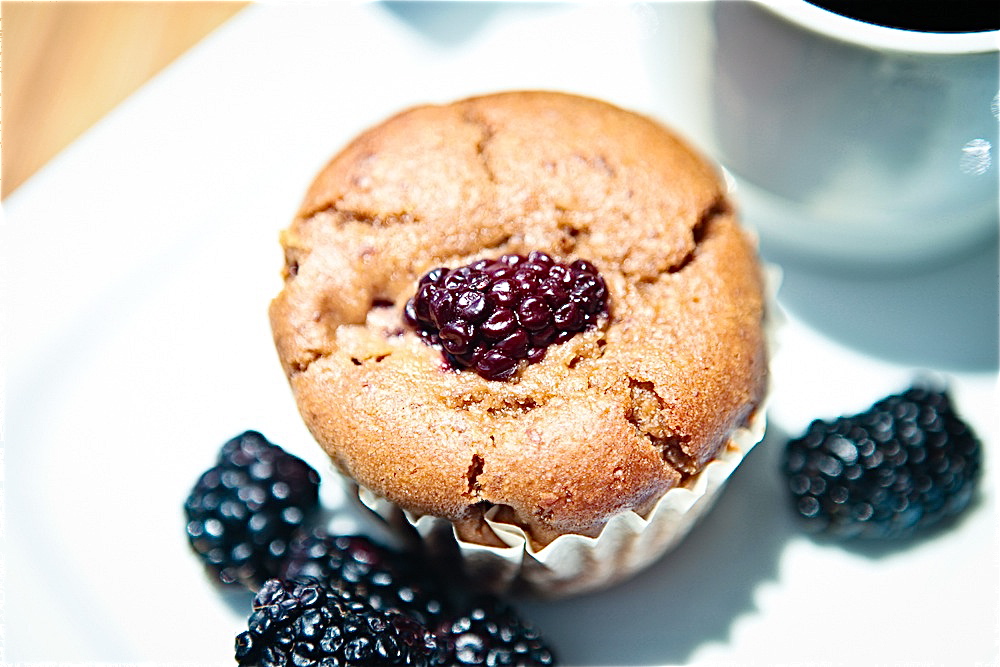 Chris and I were both quite fond of these little guys.  Though I did not make these as a Father's Day treat, it was quite a treat for Chris, and I'm going to suggest making them this weekend for the father in your life.  Our favorite way to enjoy them was on our front porch with our weekend late-morning coffees.  We also enjoyed them after dinner, as dessert- you know, the classic  combo of cake and ice cream!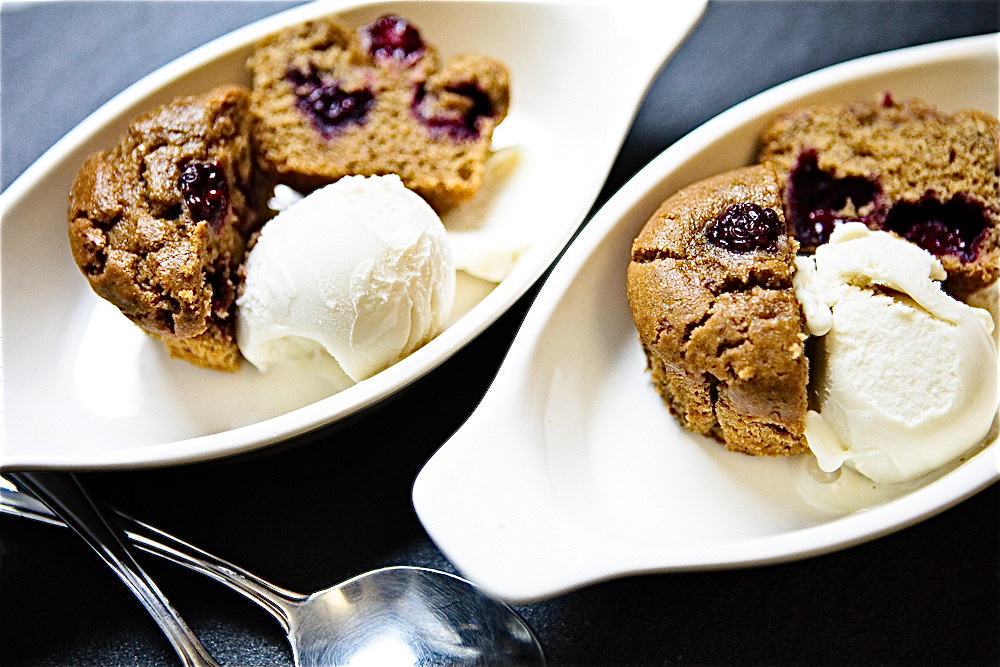 These Cuppins could easily be made using the fruit of your choice, rather than blackberries, to fit the preferences of the father you want to treat.  They come together so easily and they are so moist and full of flavor- there's no reason not to make them for your father/husband/partner/brother/uncle/random person (or all of the above)!  Cuppins are the new muffin!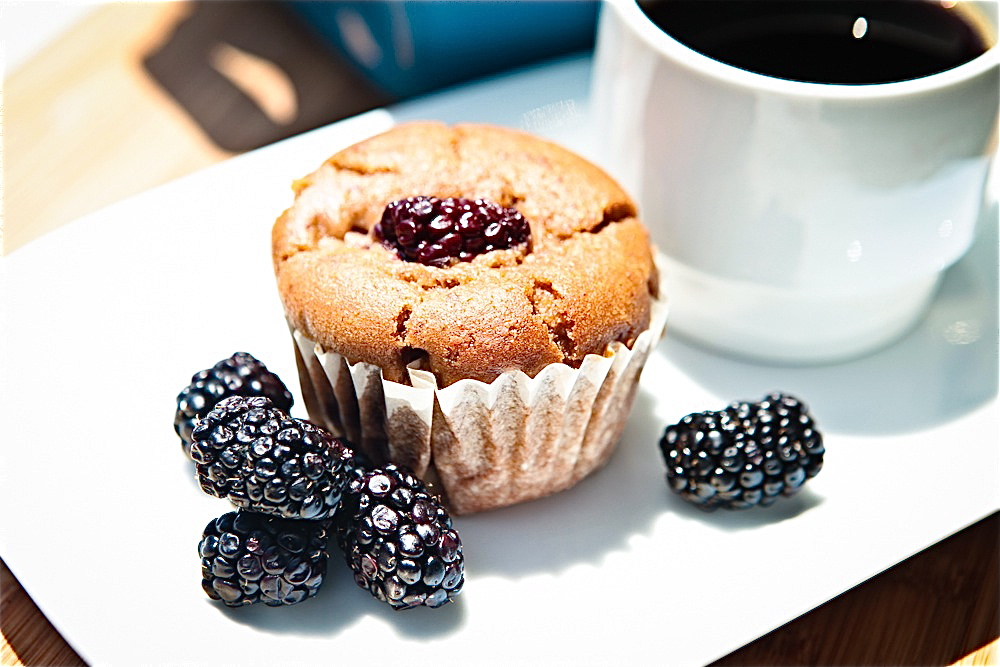 BLACKBERRY CUPPINS

makes 12 muffins
Ingredients:
1 3/4 cups all-purpose gluten-free flour (I used Bob's Red Mill)
2 tsp. baking powder
¼ tsp. salt
¾ cup coconut sugar
1/3 cup vegan cream cheese, softened
½ cup plain vegan yogurt
1 flax eggs (1 T flax meal mixed with 3 T water)
¼ cup agave syrup
¼ cup canola oil
¼ cup orange juice
1 tsp. vanilla
3/4 - 1 cup fresh blackberries + 12 blackberries (for the tops of the cuppins)
Instructions:
Preheat oven to 350.  Line a 12-cup muffin tin with cupcake liners or spray a 12-cup muffin tin with cooking spray.
In a small bowl, sift together flour, baking powder and salt.
In a large bowl, beat cream cheese, sugar, flax eggs, yogurt, juice, and vanilla with an electric mixer.  Add flour mixture to cheese mixture and stir until incorporated.  Fold in blackberries.  Spoon batter into muffin pan, almost to the rim.  You should 12 muffins. 
Bake for 20-25 minutes or until a toothpick inserted in center comes out clean.  Turn muffins out onto wire rack to cool.  Enjoy!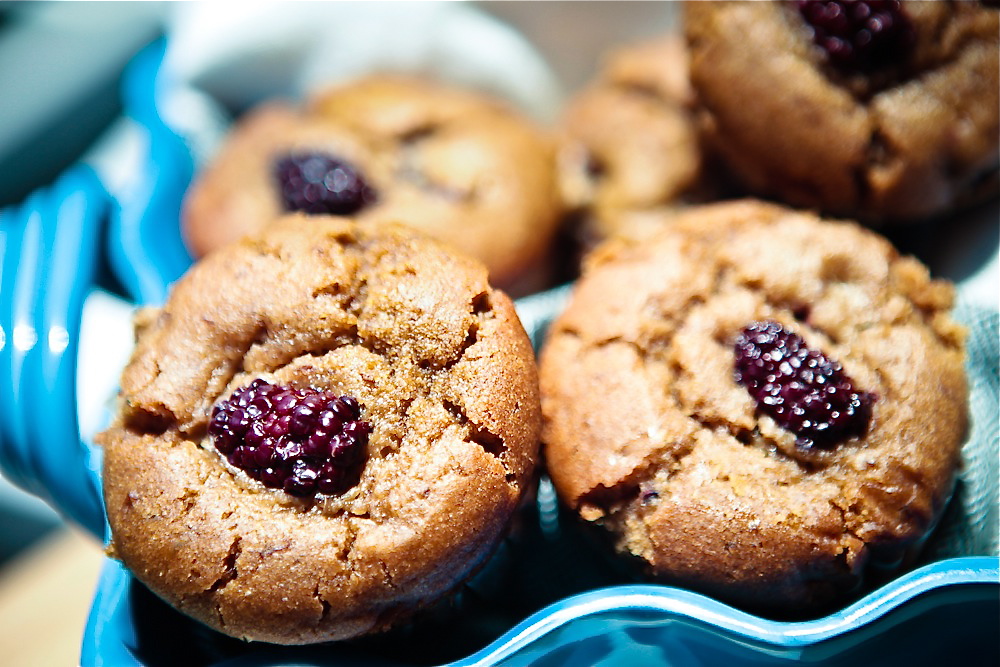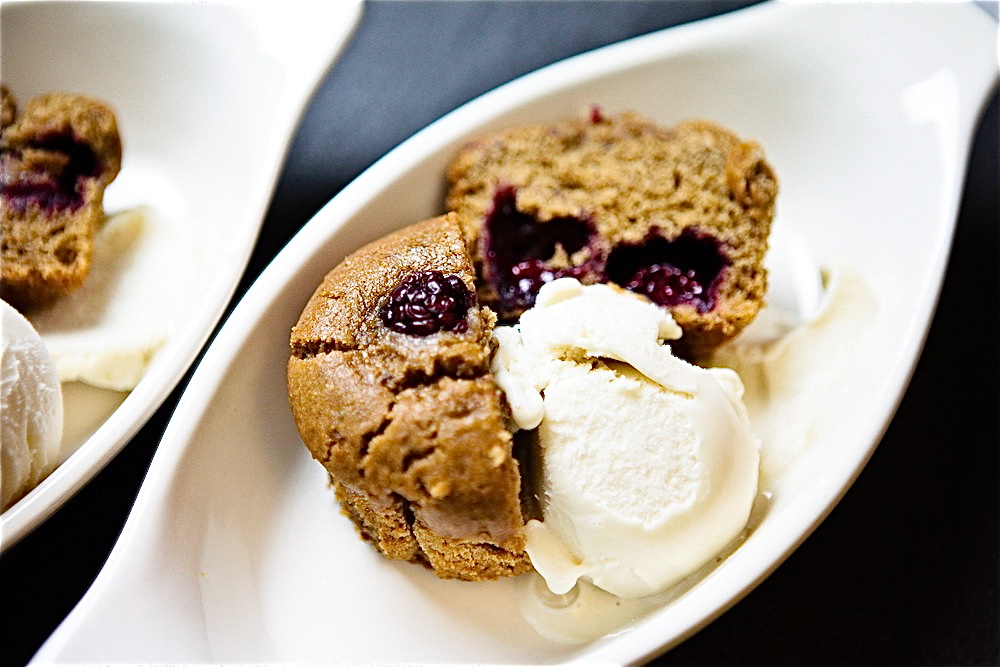 I hope you all have a great weekend and a very happy Father's Day!
All Photos taken by Chris Miller

© Kristy Turner and Keepin' It Kind, 2012. Unauthorized use and/or duplication of this material (content and images) without express and written permission from this blog's author and/or owner is strictly prohibited. Excerpts and links may be used, provided that full and clear credit is given to Kristy Turner and Keepin' It Kind with appropriate and specific direction to the original content.