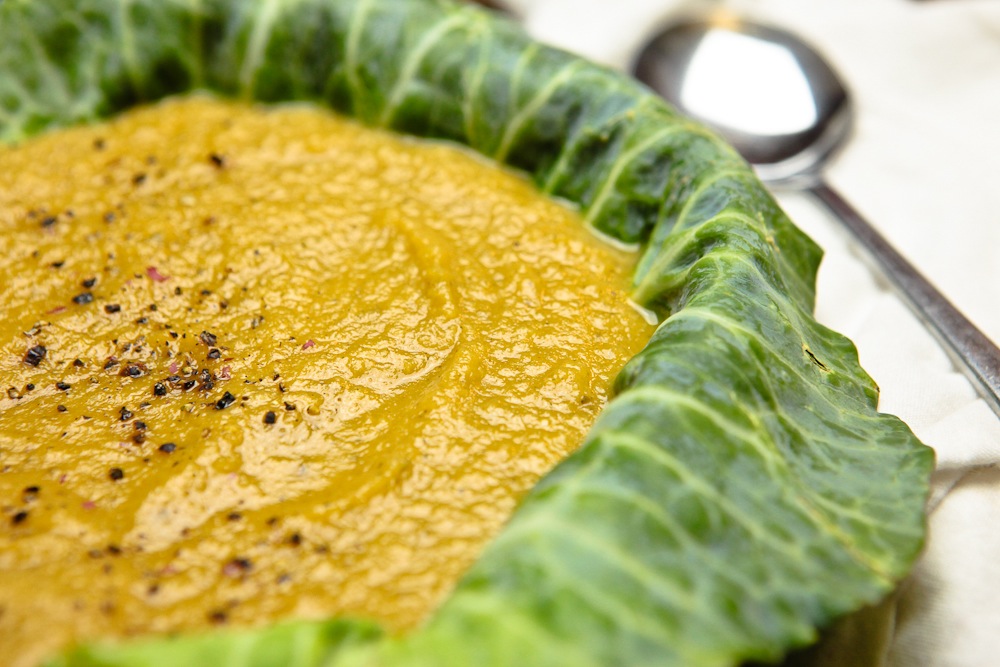 On our refrigerator, we have two pictures.  One is of Chris, when he was about eleven.  He's posing for the picture with one fist placed lightly under his chin, looking as suave as an eleven year-old boy possibly can.  The other picture is of me, near the age of five, holding a broomstick, wearing pigtails, a white fisherman's hat (think Gilligan), a red Ghostbusters t-shirt, and a very smug smile.  Chris says I look like a Cabbage Patch Kid.  He might be right, but I think perhaps he hasn't seen a Cabbage Patch Kid in a long time and his memory is patchy (pun intended).
I got a head of cabbage with my CSA delivery, and I was instantly reminded of the Cabbage Patch logo, the one with the semi-creepy/semi-cute face peeking out through the middle of a head of cabbage.   It was that memory in combination with the fact that my husband called me a Cabbage Patch Kid recently that inspired this soup.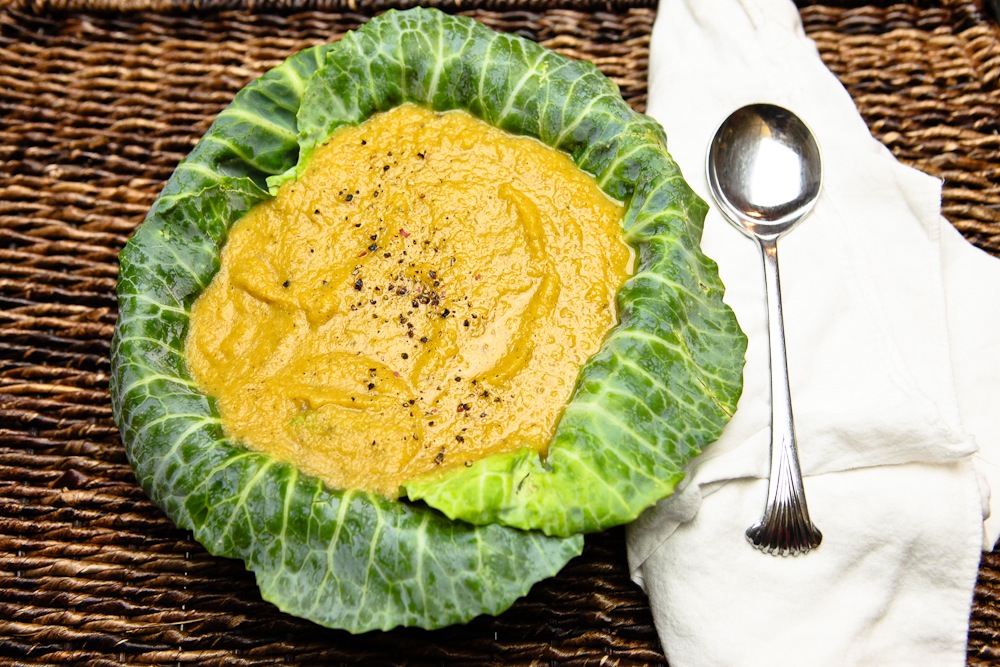 Cabbage is very high in vitamins A, C, and K, as well as many antioxidants and cancer-fighting agents, especially those helpful in preventing bladder, colon, and prostate cancers.  With the addition of white beans, this soup was not only nutritious but filling as well.  Not to mention delicious and beautiful and, well, I could go on and on.  This is a new favorite in our home.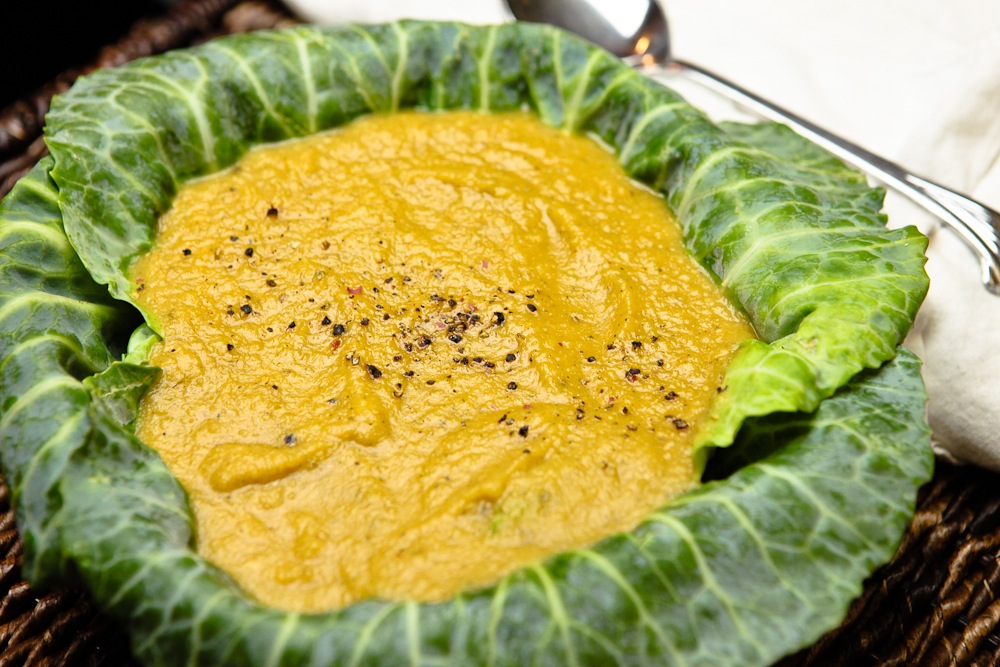 If you want to make a nice presentation of the soup, save a few of the outer leaves of the head of cabbage, and clean and dry them well.  You can use them to line the bowls before pouring in the soup.  It's perfect for a special occasion or perhaps a Cabbage Patch themed party (just think- you can play old-school hip-hop and everybody can do the Cabbage Patch dance and eat this soup.  Oh, you know you want to!).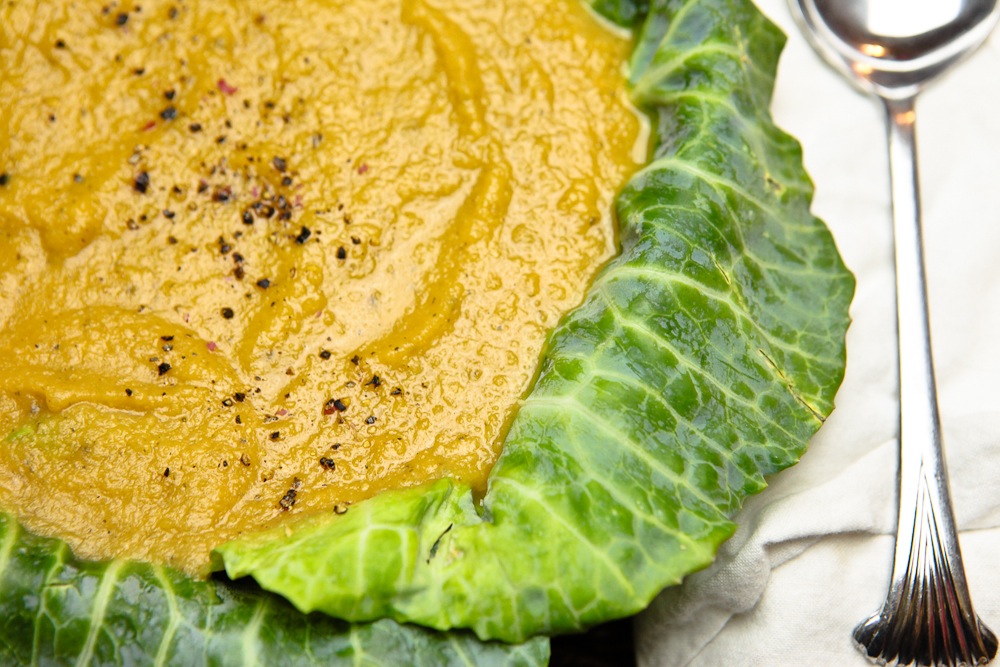 CABBAGE PATCH SOUP
Ingredients:
2 T olive oil
1 onion, chopped
3 cloves garlic, minced
2 celery stalks, chopped
1 head of cabbage, roughly chopped
1 can of white beans, rinsed and drained
6 cups vegetable broth
2 T thyme
1 T basil
½ T cumin
salt and pepper to taste
Instructions:
Heat the olive oil in large pot over medium heat.  After about 30 seconds, add onion and cook until translucent, stirring occasionally.  Add garlic and cook for about 2 more minutes.  Add celery and spices and mix to combine.  Cook for about 2 more minutes.
Add the cabbage, white beans, and vegetable broth.  You may need to add a little water just to make sure the cabbage is covered.  Stir to combine.  Put a lid on the pot and bring to a boil.  Once it is boiling, reduce to a simmer and tilt the lid on the pot so that there is a little crack for steam to get out.  Let it simmer for about 20-30 minutes, then remove from heat.
If you have an immersion blender, use it to pureé the soup to your desired consistency.  If you only have a standing blender, add the soup to the blender in batches and blend until all of the soup is pureed.  At this point, you can add in the Nutritional Yeast, which will give it a thicker, slightly cheesy taste.  You can also add salt and pepper to taste.  Pour into bowls and serve.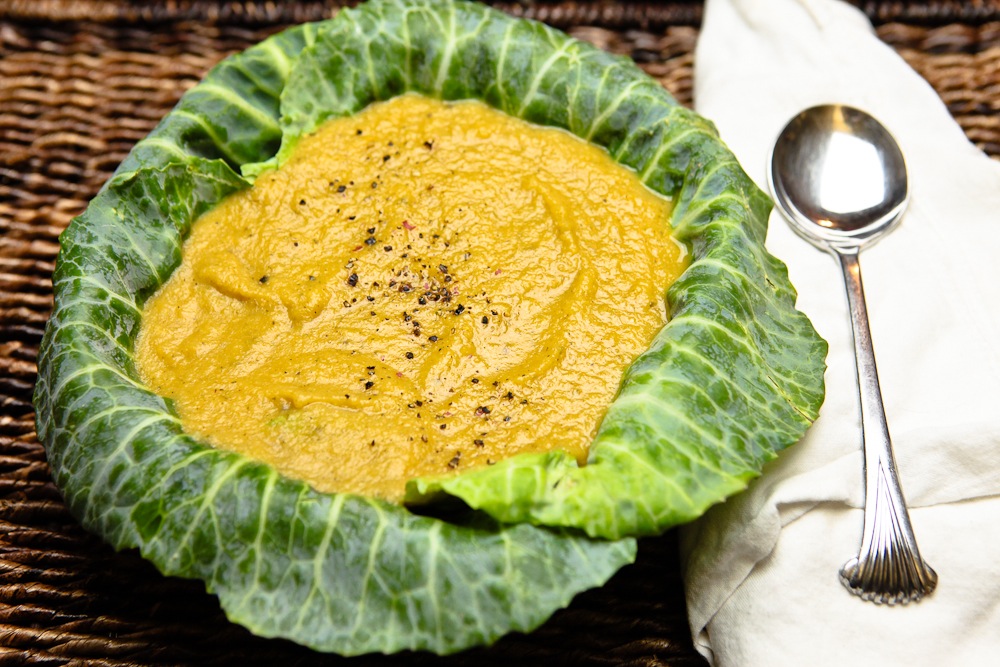 I hope you enjoy this soup and I will be watching the mail for my invite to your upcoming Cabbage Patch party!
All Photos by Chris Miller

© Kristy Turner and Keepin' It Kind, 2012. Unauthorized use and/or duplication of this material (content and images) without express and written permission from this blog's author and/or owner is strictly prohibited. Excerpts and links may be used, provided that full and clear credit is given to Kristy Turner and Keepin' It Kind with appropriate and specific direction to the original content.