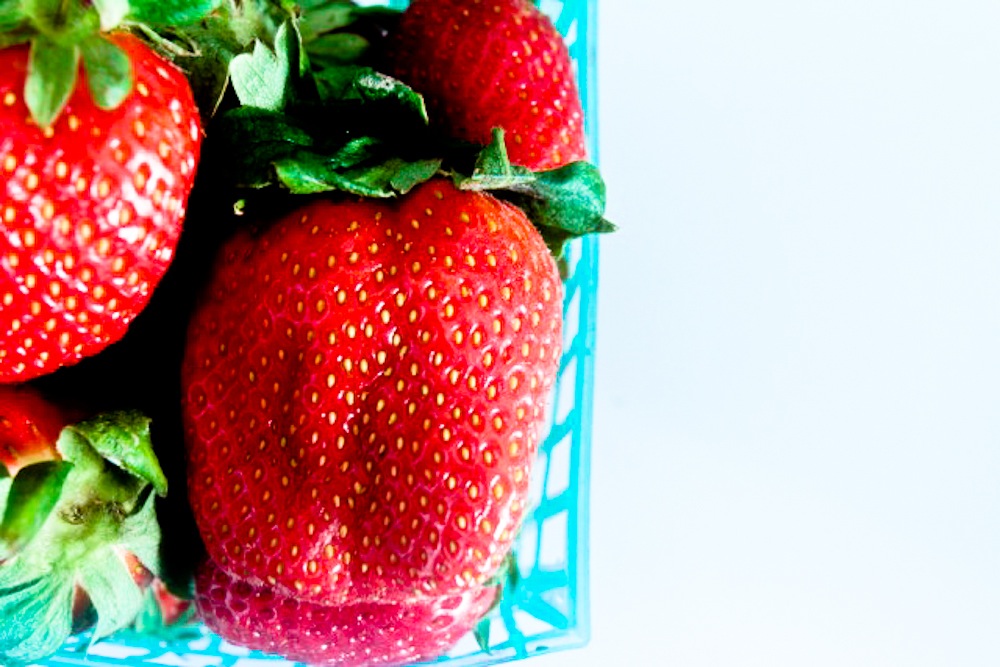 I am on spring break!  Or, my stepkids are, rather, and I am lucky enough to be able to hang with them while they enjoy their week off.
My favorite spring breaks were when I was in college.  I never did the hard-core, crazy partying at some tropical beach town.  I was never seen on MTV or on a certain video about young ladies who have "gone wild."  I actually worked my way through college, so when I was on break, it just meant that I worked, and had free time when I normally would have had classes.  I would train clients all morning, and then have the rest of the day free, and to me, that was the ultimate.  It was total "Pamper Kristy" time.  It was mid-day naps.  It was taking Samantha for long walks.  It was time to eat fresh fruit, just bought at the farmer's market.  Those spring breaks were the best!
Max and Sophie are choosing to spend their spring break sleeping in until 10am, which I am totally fine with.  It gives me some peaceful, quiet time before the day gets loud and busy.  I'm savoring every moment, just as I did on those old spring breaks.
Coincidentally, this week our CSA sent us these gorgeous strawberries: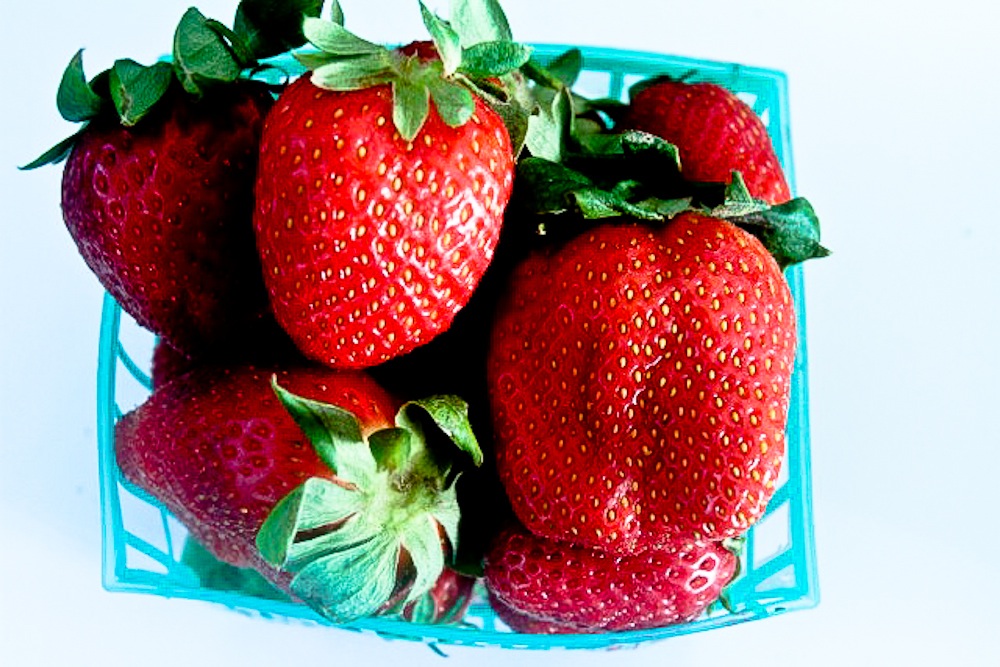 I've been hoarding the strawberries all to myself, keeping them for my morning alone time.  Selfish, yes, I know.  But they are for my spring break.  Each day, while the twins are sleeping soundly in their room, I treat myself to this: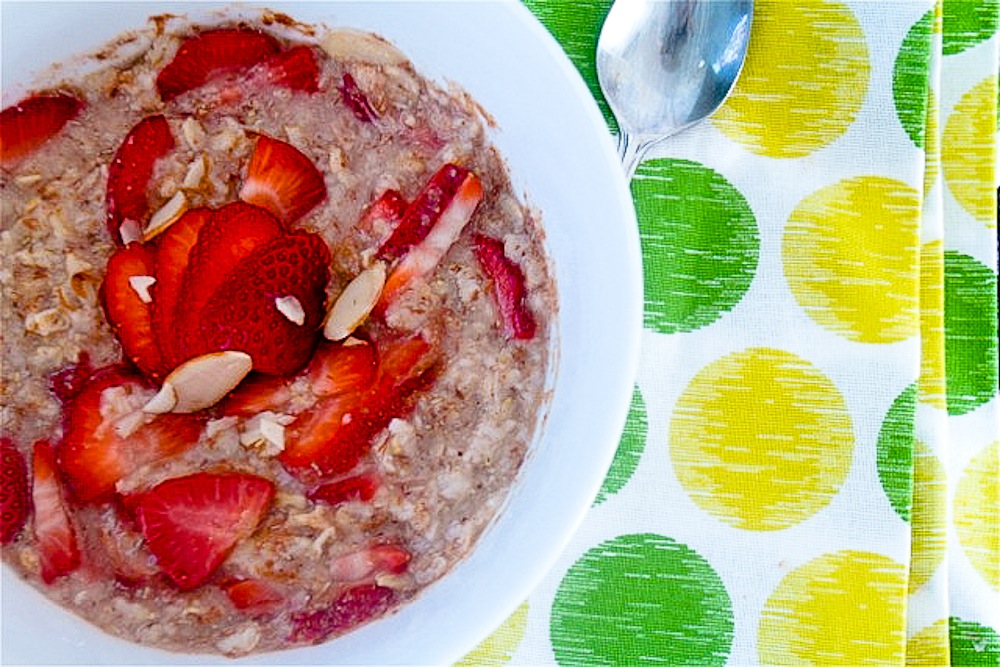 SPRINGTIME STRAWBERRY ALMOND OATMEAL
Ingredients:
1/4 cup organic rolled oats
1 T flax meal
1 tsp powdered stevia (or sweetener of choice)
1/4 tsp cinnamon
3/4 cup water
1/8 cup orange juice
1/8 cup soy creamer
3-5 strawberries, tops removed, thinly sliced
1-2 T raw sliced almonds
Instructions:
Combine the first four ingredients in a bowl.  Add the cup of water, orange juice, and creamer, and microwave for 2 minutes.   Stir in the remaining ingredients, and microwave for another 30 seconds.  Serve warm.
You can also cook on the stovetop by adding the first 7 ingredients to a small pot, cover and heat on medium heat for a few minutes, until thickened and oats are soft.  Stir in the remaining ingredients and remove from heat.  Serve warm.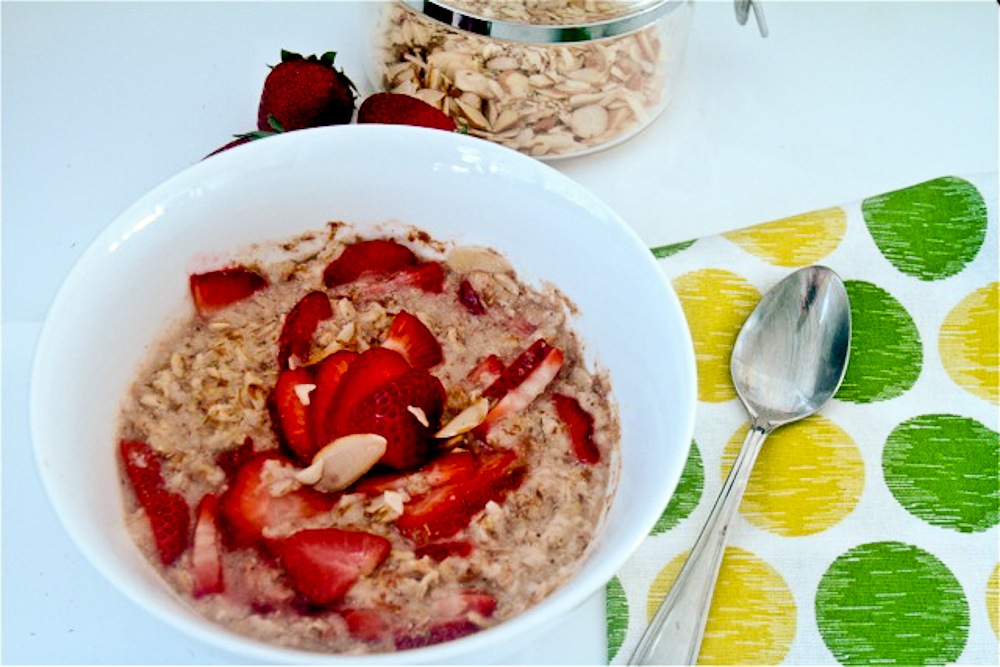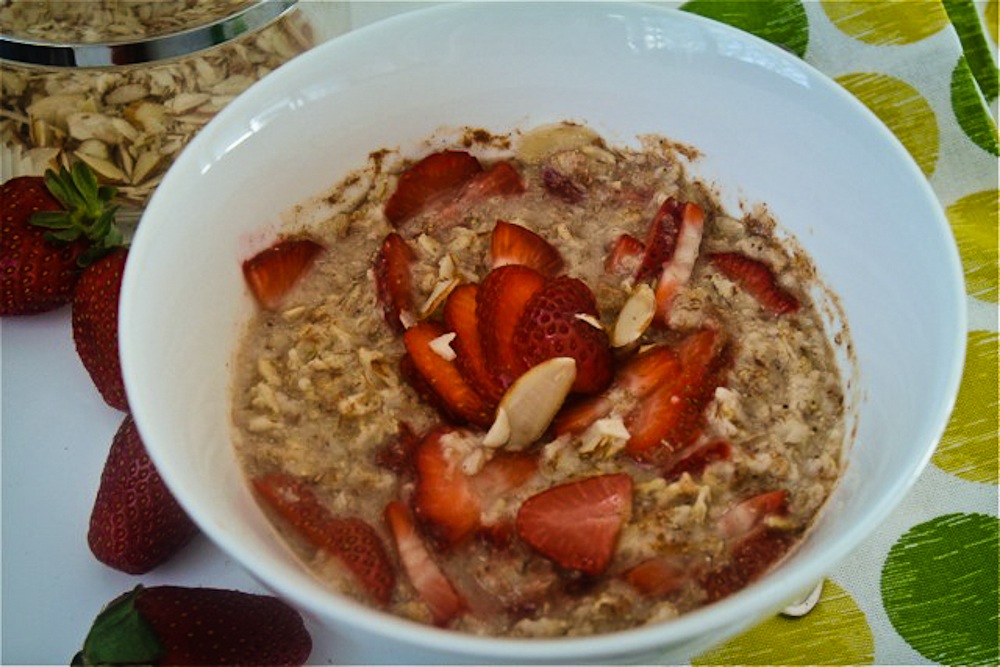 Can you blame me for keeping them?  🙂
What are your favorite spring break memories?
Photos by Kristy Turner
© Kristy Turner and Keepin' It Kind, 2012. Unauthorized use and/or duplication of this material (content and images) without express and written permission from this blog's author and/or owner is strictly prohibited. Excerpts and links may be used, provided that full and clear credit is given to Kristy Turner and Keepin' It Kind with appropriate and specific direction to the original content.