Every once in awhile, there is a shifting of the planets that allows for Chris and I to be free at the same time, without children, during the daytime hours.  When one of these precious moments occur, we almost always have to have a mini-celebration of sorts.  One of these moments occurred recently, and to celebrate the occasion, we went to a small, nearby vegan restaurant: Leaf.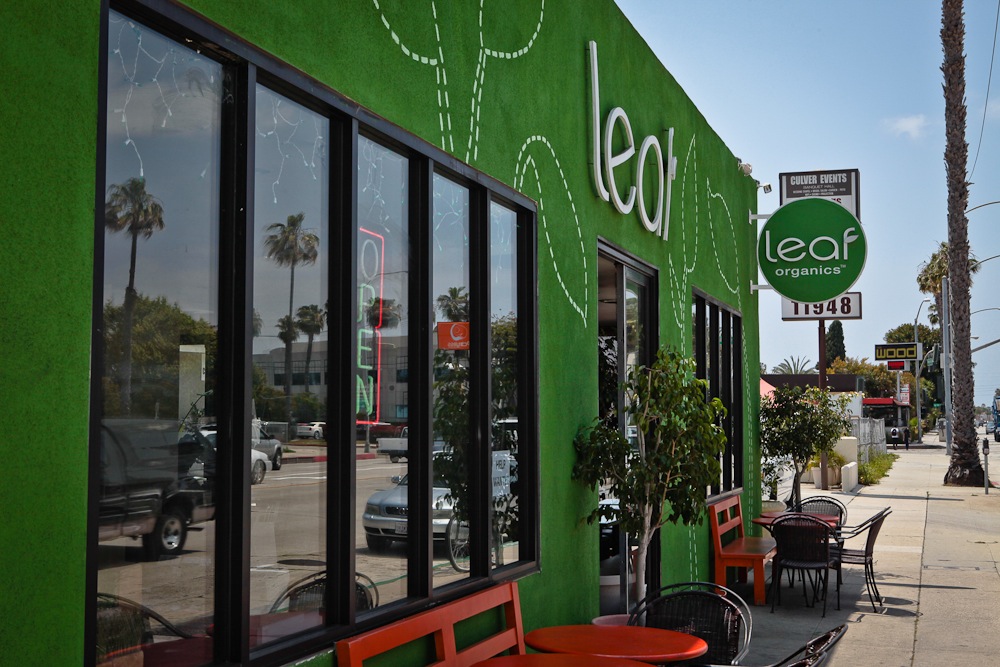 We've been to Leaf a few times before and they used to be more of a "order-at-the-counter" sort of restaurant, but they recently expanded and now have dine-in service.  Not only is Leaf a vegan restaurant, it is all organic and mostly raw.  In addition to the restaurant, they also do catering, cooking classes, juice cleanses, and "raw boxes" which provide 3 1/2 days of raw, organic food.  There is a very casual and peaceful ambiance to Leaf and there are inspiring pro-vegan quotes posted on the wall, including one of my favorites: "Until he extends his circle of compassion to include all living things, man will not himself find peace," by Albert Schweitzer.
The menu has so many great options.  I've ordered one of their raw wraps before- the Bombay Burrito, and it was pretty killer, but this time I sprung for a cooked wrap: Philly Cheeze Stake Wrap, subbing the lavash for a sprouted whole grain wrap.  It was pretty amazing.  Leaf uses Gardein for it's faux meats, and I love the way they prepared it.  You have the option of having it hot or mild, and I went with mild and it still packed some heat.  It's packed with melty cashew cheese and homemade saurkraut, and the sauce was delicious.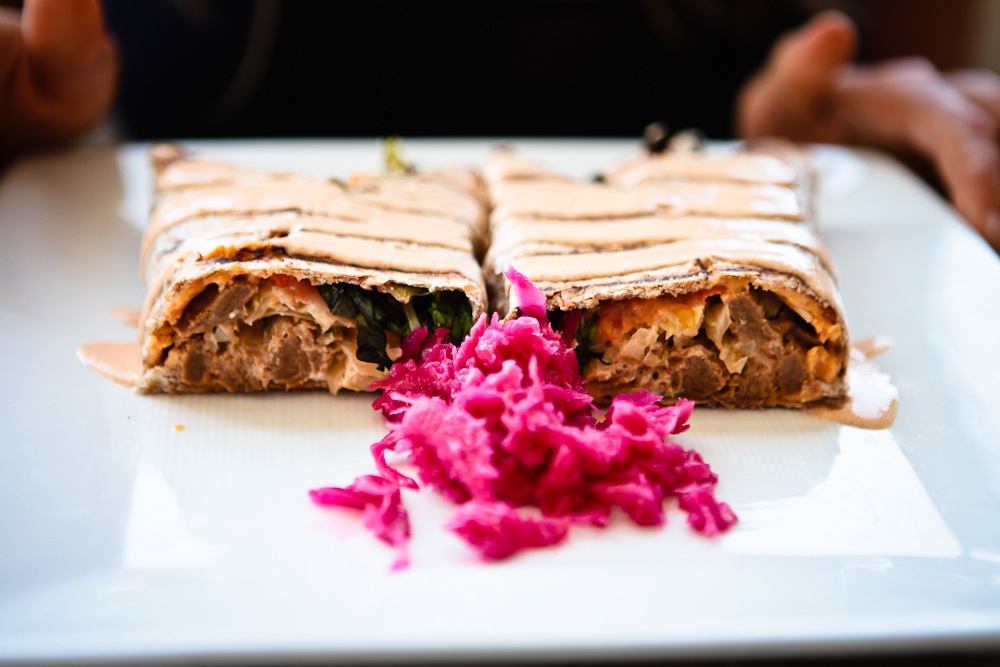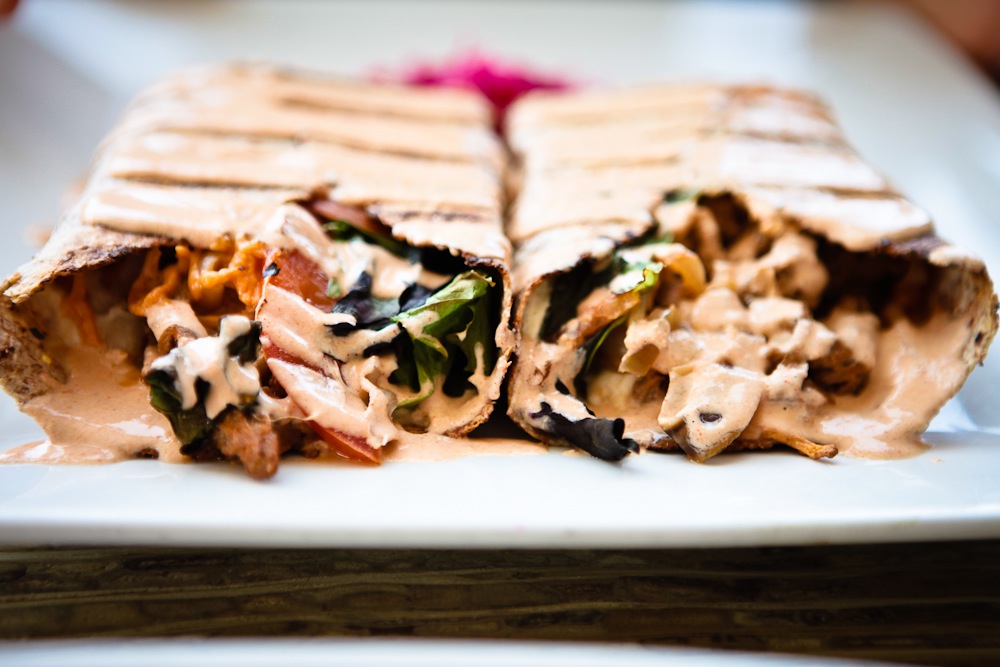 Chris ordered the Chick'n Pesto Wrap and it was pretty great, but had slightly less flavor than the Philly Cheeze Stake Wrap.  The chick'n tasted like plain Gardein chick'n, but the pesto sauce was pretty awesome.  After we each tried a bite of each other's order, we decided to switch the 2nd halves of our wraps so we could each have more than just a taste of the other dish.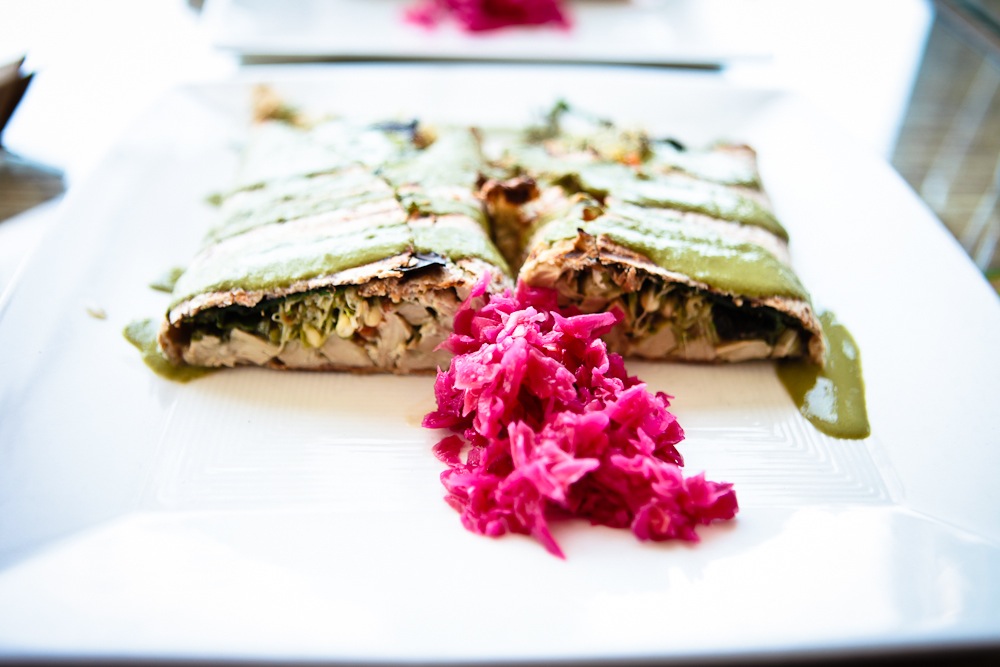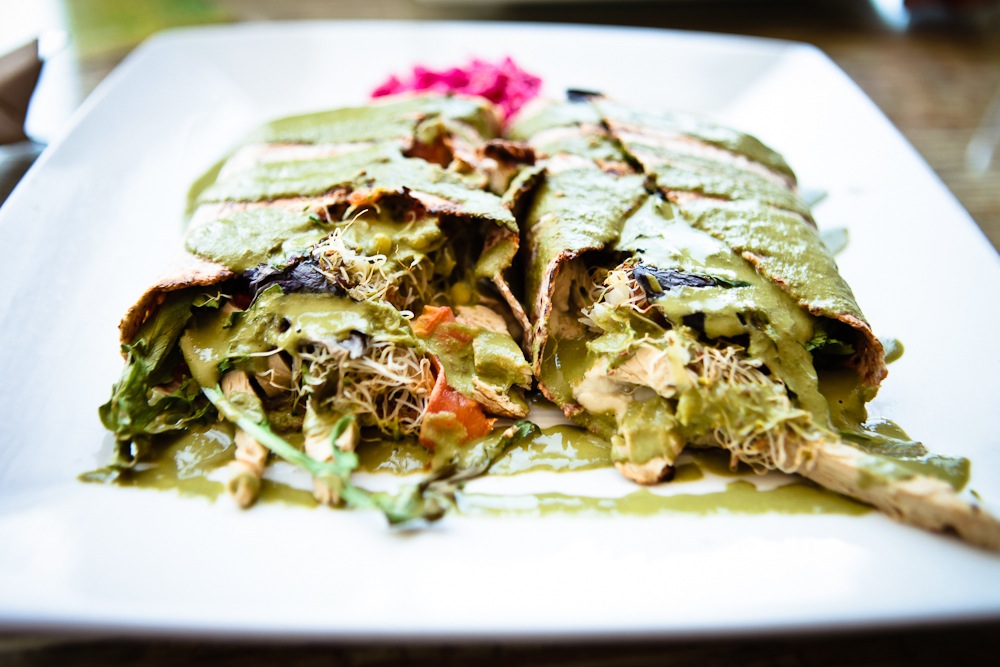 We needed something sweet afterwards, so we decided to get their vegan soft-serve ice cream to go.  I've tried their juices and smoothies before, and they were very good, but they did not prepare me for how delicious this soft-serve was going to be.  It was just ridiculously awesome.  We both got chocolate and now I know I need to go back to try the vanilla.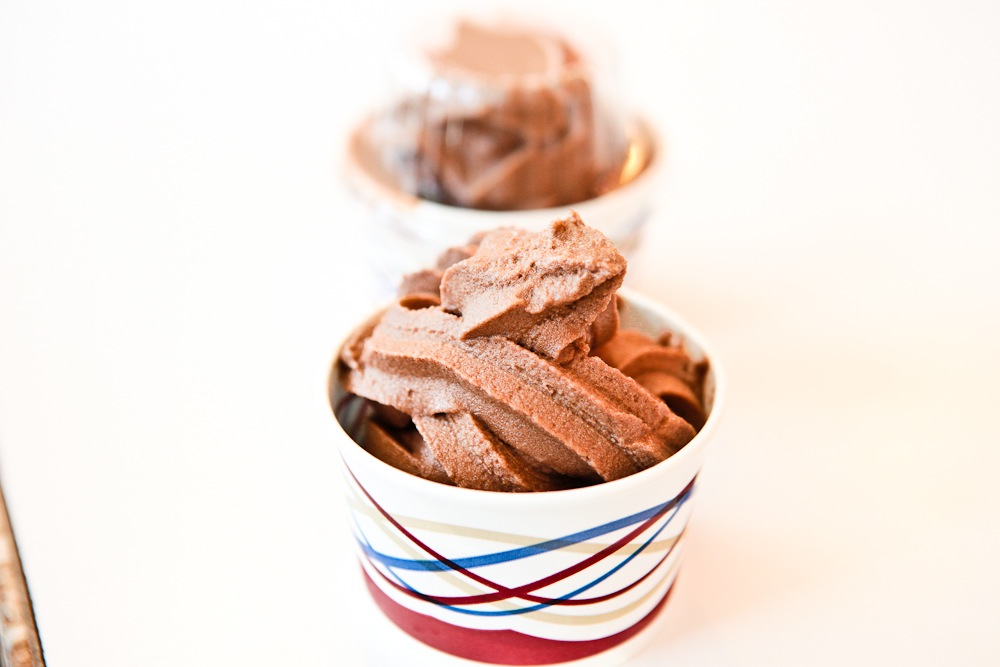 They only thing that I would want to change about Leaf is how long it takes to get your food.  We waited about 25 minutes for 2 wraps, and there was maybe only 6 other tables being served.  Perhaps they were making everything to order, but knowing that they use Gardein, it makes me wonder how much they have to prepare?  This is probably not going to keep me from going back, but I won't go there if I have any time constraints.
If you are visiting LA for a limited amount of time, I would not put Leaf on your list of places to try (there are better restaurants that need to fit into that tight schedule).  If you live in LA, and are craving something healthy, fresh, organic, and vegan, you need to hit up
Leaf
.
All Photos by Chris Miller

© Kristy Turner and Keepin' It Kind, 2012. Unauthorized use and/or duplication of this material (content and images) without express and written permission from this blog's author and/or owner is strictly prohibited. Excerpts and links may be used, provided that full and clear credit is given to Kristy Turner and Keepin' It Kind with appropriate and specific direction to the original content.