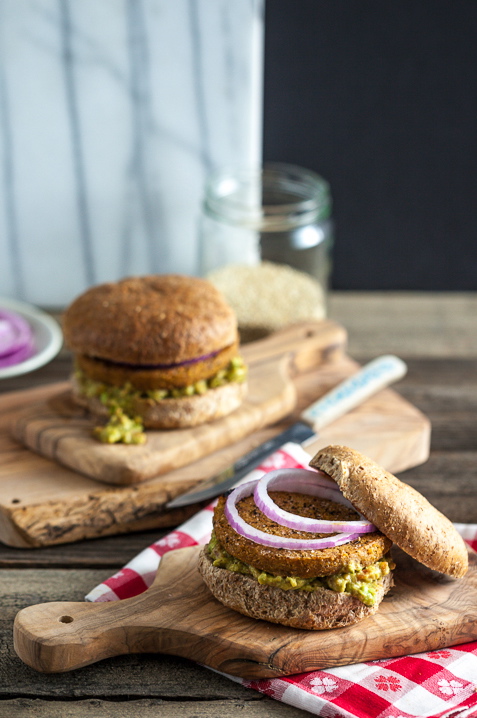 It's getting to the time of year where veggie burgers run rampant.  Ok, not rampant, but you will see them on an awful lot of plates during the summer.  When I was asked to review a new kind of veggie burger, the Qrunch burger, I of course jumped at the chance.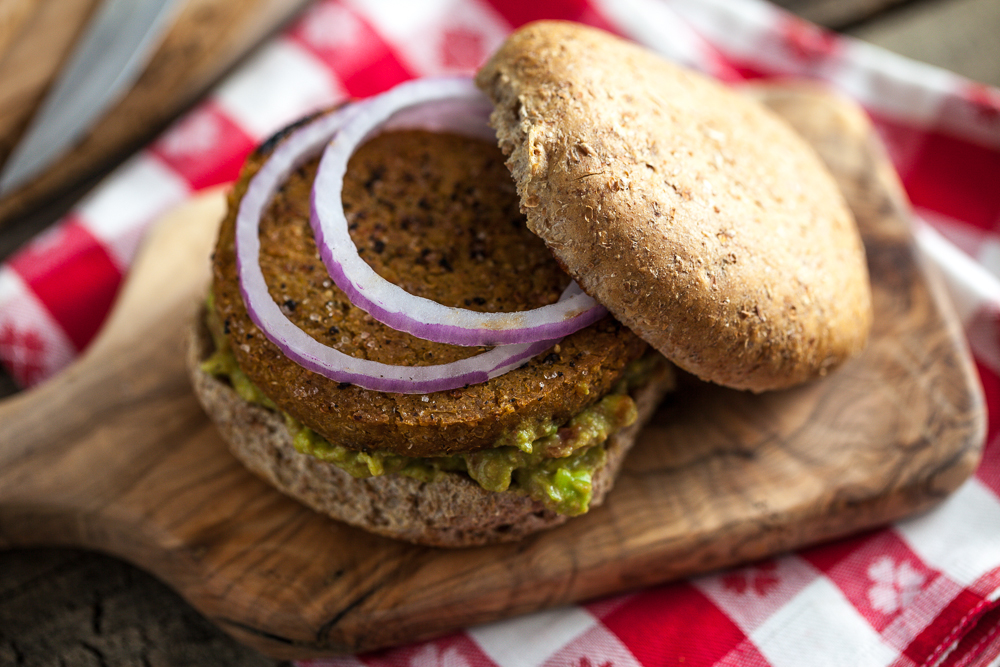 Qrunch Foods has a line of veggie burgers that, rather than being soy, wheat, or bean based, are made from quinoa!  According to their website, their burgers have "the subtle, nutty taste of quinoa, the crunchiness of millet, and the goodness of organic vegetables."  Since they are quinoa based, they are completely suitable for all of my gluten-free friends out there.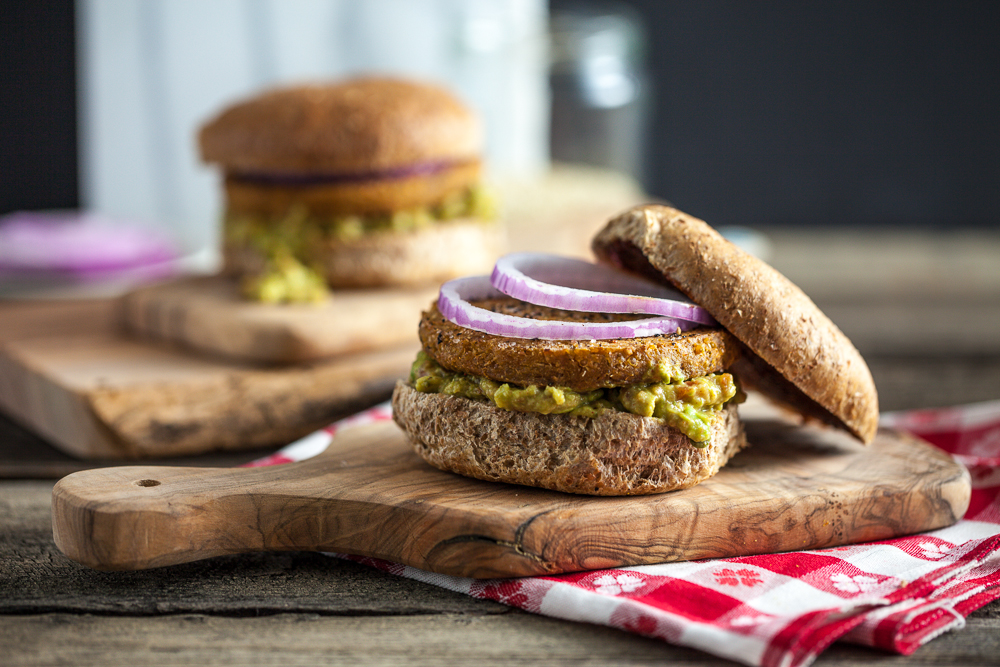 Qrunch burgers are available in the freezer section at Whole Foods and a few other natural food stores.  My local Whole Foods was only carrying the Green Chile version, made with the addition of pinto beans, when I went to get mine so that's the flavor I got.  They also come in Original, Spicy Italian, and Sweet Curry.
I've prepared them two ways: in the toaster and pan-fried with a little salt and pepper.  The toaster method, as described on the box, gave a crisper patty which I thought was a delicious addition to a salad.  The pan-fry method made them a little softer, but I could taste the nuttiness of the quinoa much more strongly.  I definitely preferred the second method, but both ways produced a tasty burger.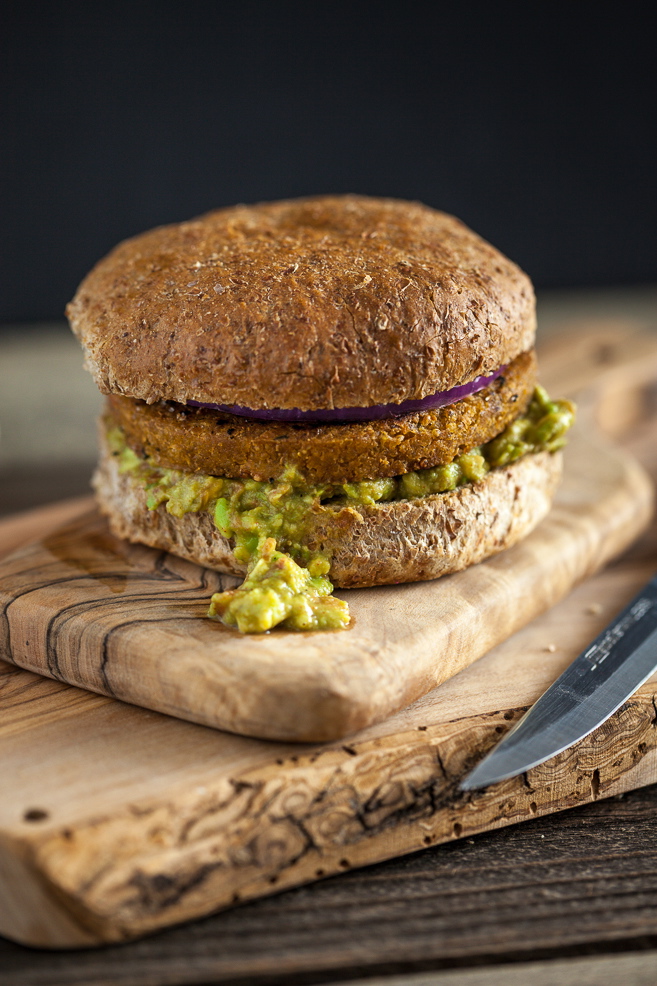 I really liked the subtle pinto bean flavor and I loved the way the green chiles were not too overpowering.  For this burger, since I knew there were pinto beans and green chiles in the patties, I chose to keep the southwestern vibe going and serve it up with some mashed avocado mixed with salsa.  I also topped the burgers with some red onions and a thin layer of BBQ sauce.  We thoroughly enjoyed them.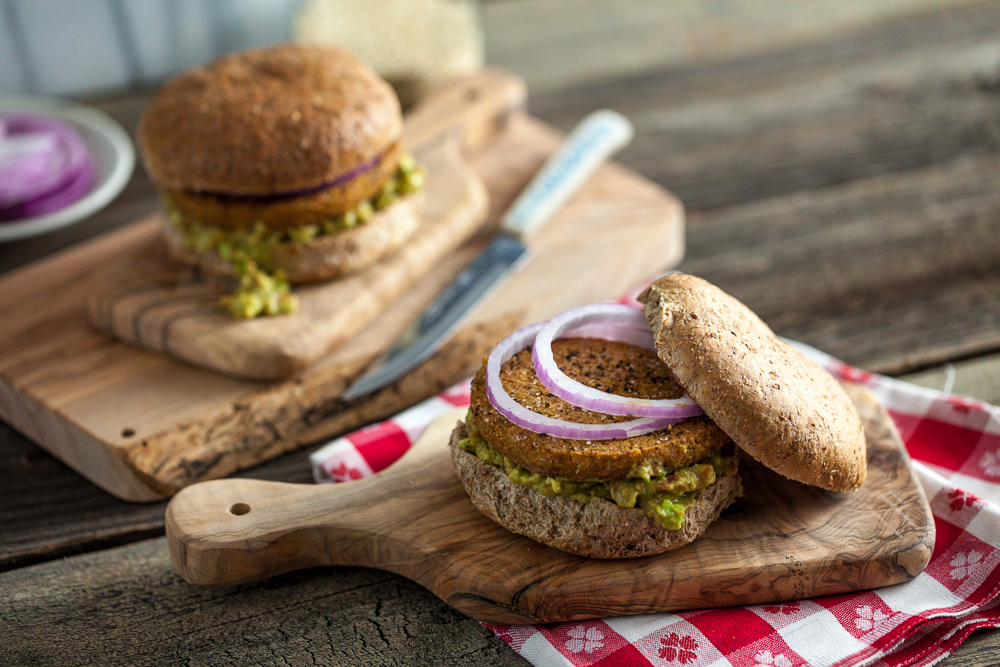 Recently, the Qrunch burger came in third in Washington Post's veggie burger taste test, and VegNews Magazine recently named them a "must-have," so I'm not the only one who likes these burgers!  I can't wait to try the Spicy Italian and Sweet Curry versions!
Qrunch Foods has been so generous as to give me 6 coupons so 6 of my awesome readers can try out Qrunch burgers for free!  If you would like to enter to win one of these 6 coupons, use the box below to enter.  There are several ways to enter so just follow the instructions.
Thank you so much to Qrunch Foods for providing me with Qrunch Burgers to try and for hosting this wonderful giveaway!
Photography by Chris Miller