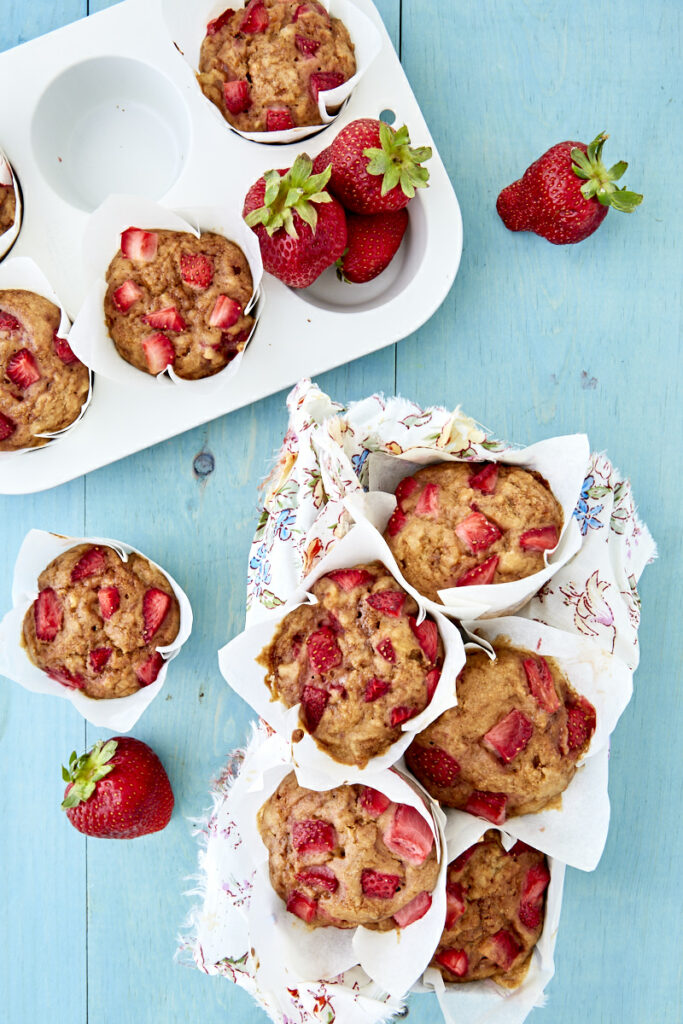 I am an official ambassador for Dole Fresh. Dole provided me with compensation for my time. As always, all opinions expressed in this post are mine.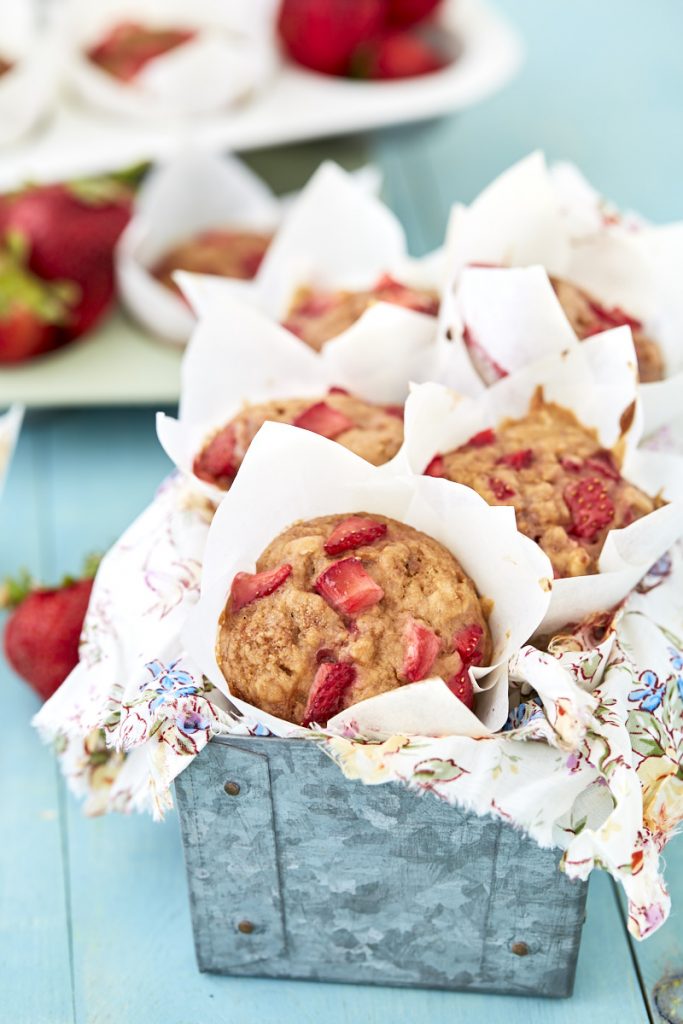 Before I get down to business about these delicious Strawberry Banana Muffins, I want to talk a bit about my stepkids.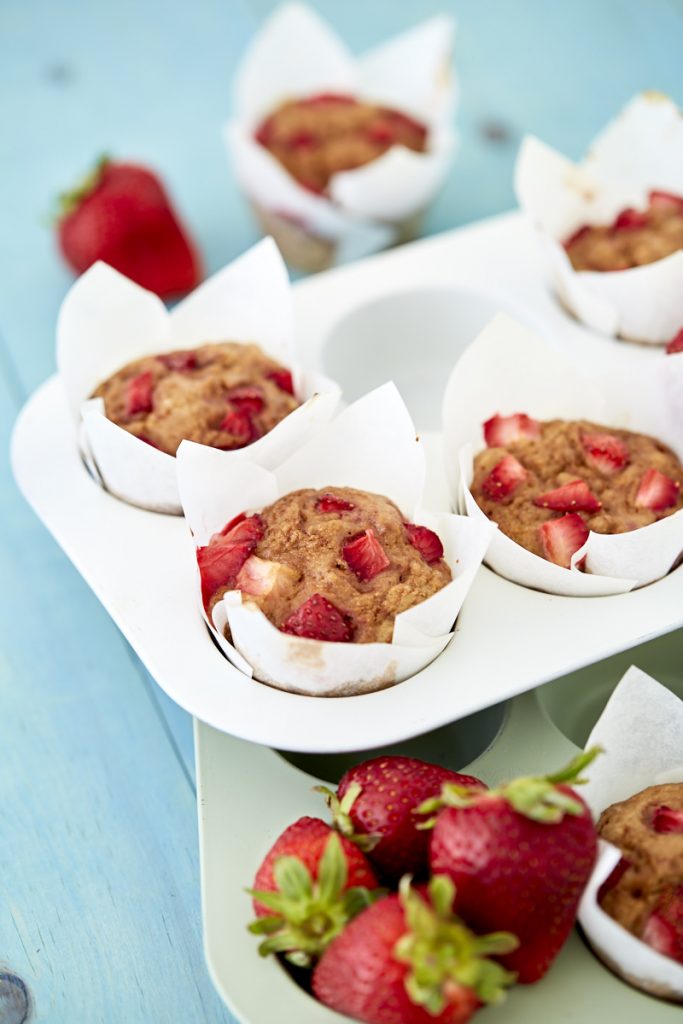 When I first met Maxwell and Sophia, my now-husband's twins, we very quickly became good friends. The first time I hung out with them, they were shocked to learn that I had never seen a number of their favorite movies and they demanded that I go home with them right then and watch one with them. I remember, as the first movie we watched (Finding Nemo) started, Sophia slipped her little hand into mine and just like that- they had my whole heart. We watched so many movies in those first several months. And one of their favorites that soon became one of my favorites was Disney•Pixar's The Incredibles.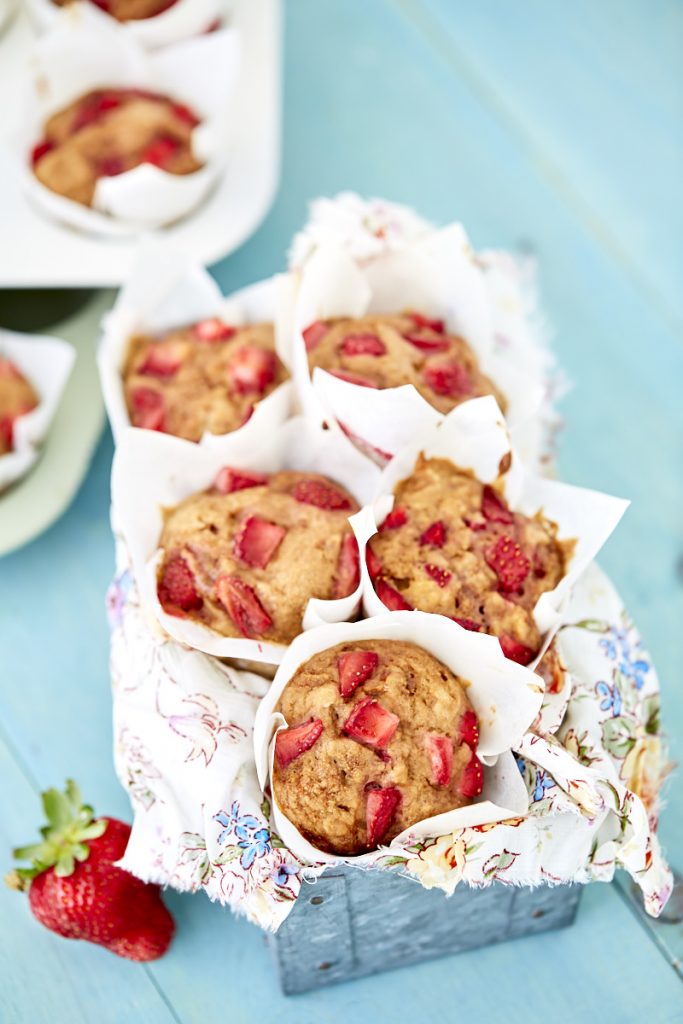 Now, many years later, the twins just recently turned 18 and Disney•Pixar has released Incredibles 2. At a dinner with the twins recently, the movies came up in conversation and again, I was swept right back to those really fun, precious times years ago. So when Dole asked if I wanted to be part of their "Powering The Hero Within" collaboration with Disney•Pixar's Incredibles 2, a year-long initiative to provide families with healthy, delicious, and fun recipes to help them unleash their own inner-hero, I was 110% on board.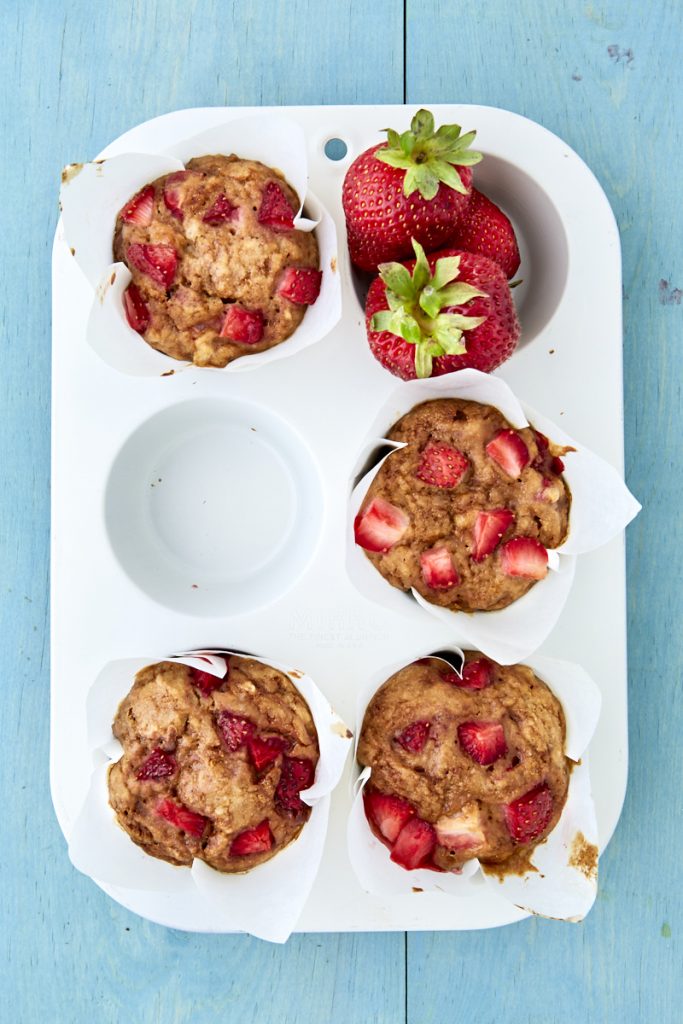 With kids going back to school soon and schedules getting more hectic, I wanted to create a snack that anyone in the family could grab on the go. I also wanted to be able to check out the DOLE® produce with the Incredibles 2 stickers on them. I knew that making anything with bananas would be a surefire way to make this happen.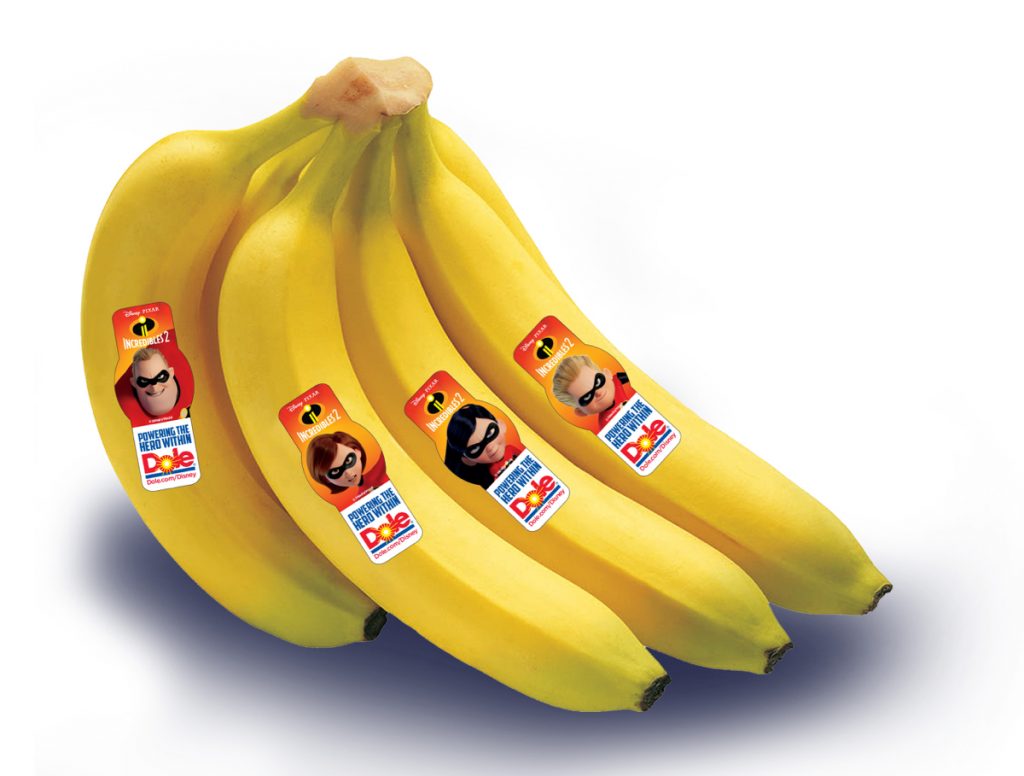 The idea of muffins kept speaking to me because they're great to pack in a lunch or to nibble on with your to-go thermos of coffee in the morning. These strawberry banana muffins are vegan, gluten-free, and so moist, flavorful, delicious, and healthy that they'll appeal to everyone in the family. I gave half of this batch to my busy friends who have a 10-month old and not only did they love them, but so did their little one! Talk about fueling the whole family!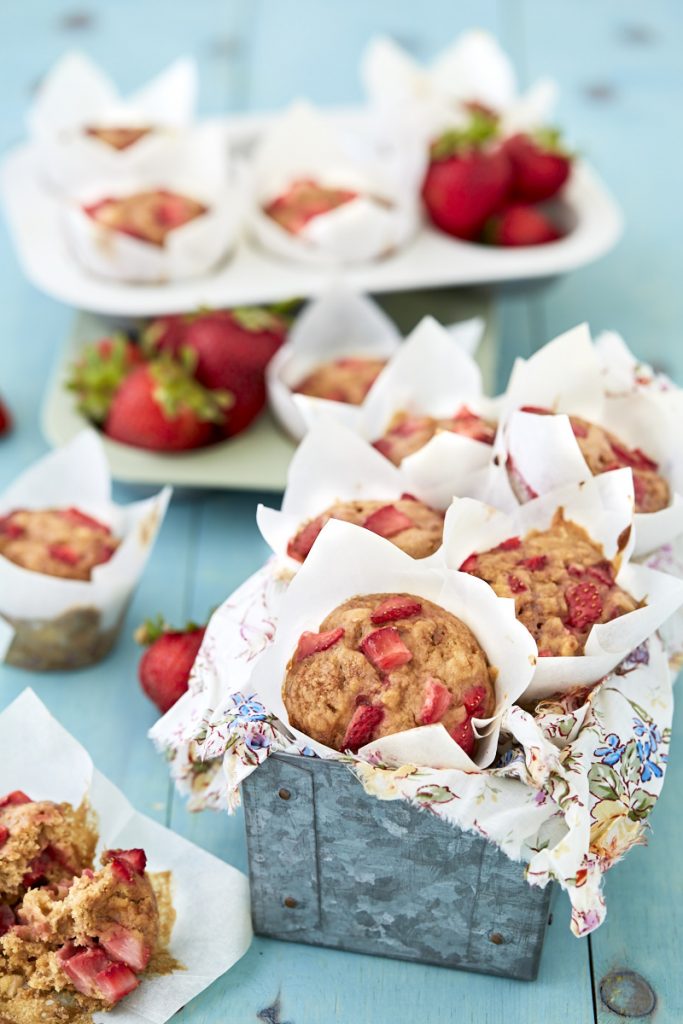 Dole is also partnering with Action for Healthy Kids, a non-profit that provides grants to schools to help teach children about nutrition and healthy lifestyles. You can help them out by uploading a photo of how your family is eating healthy, and Dole will donate $2 to Action for Healthy Kids for every photo uploaded. And if that wasn't great enough, through their collaboration, Dole and Disney have put together a whole collection of recipes that you can use to help your family feel their best! Many of them are vegan and those that are not can easily be veganized. I'm particularly drawn to this Berry Brave Incredi-Bowl!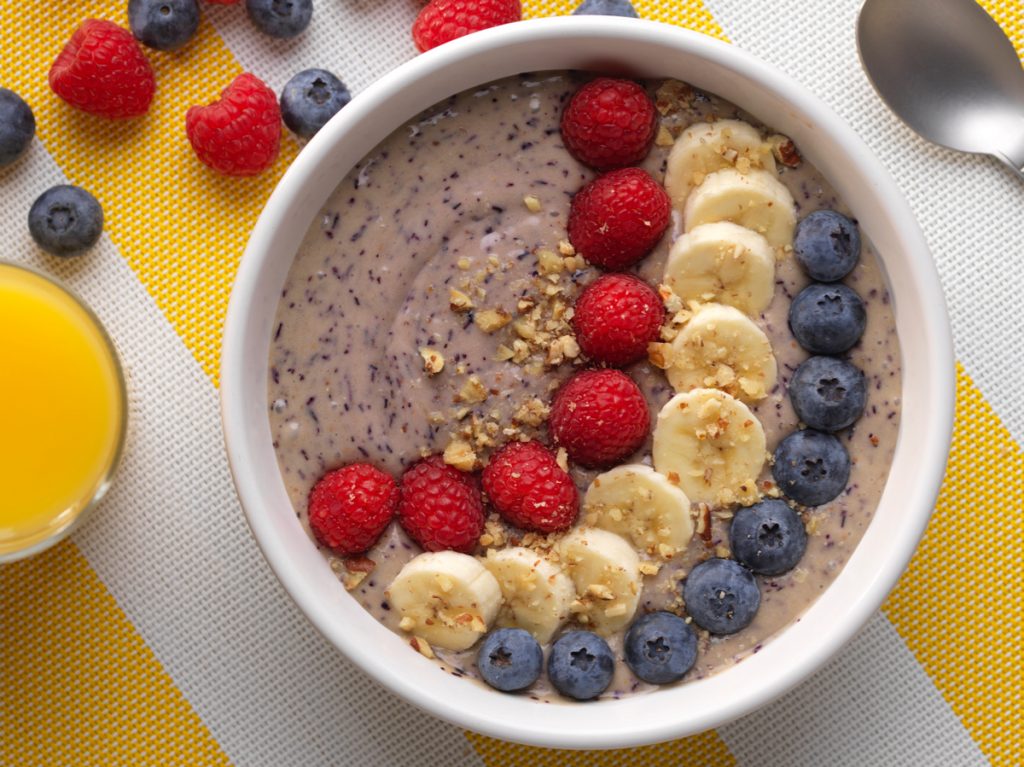 Now it's your turn to empower your family to be their strongest and healthiest, starting with these muffins. Seriously, though, they're LEGIT amazing so whether or not you gain super powers, your taste buds will definitely be grateful.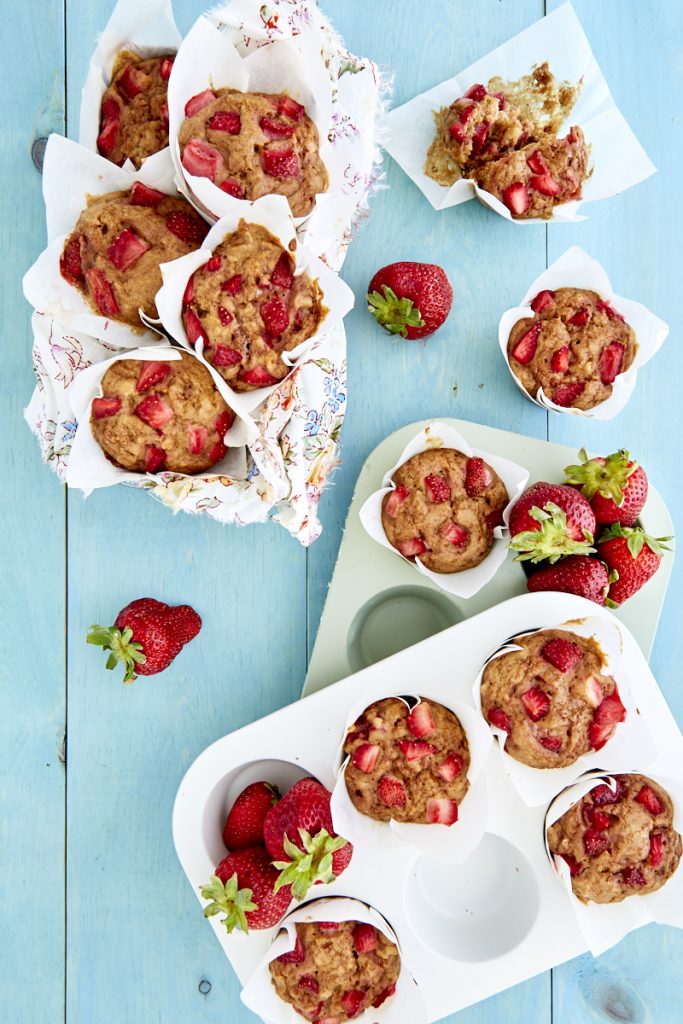 Super-Powered Strawberry Banana Muffins

Ingredients

¾ cup non-dairy milk
1 teaspoon apple cider vinegar
2 cups oat flour
1/3 cup sweet white rice flour
1 tablespoon cornstarch or arrowroot powder
3 teaspoons baking powder
½ teaspoon salt
2 ripe bananas, mashed
1/3 cup maple syrup
2 tablespoons melted coconut oil
1 tablespoon flaxmeal
1 teaspoon vanilla extract
1 cup fresh, chopped strawberries
1/3 cup coconut sugar or vegan brown sugar

Instructions

Preheat the oven to 350° F (175° C). Line a 12-cup muffin tin with paper liners.
In a cup, combine the milk and apple cider vinegar and set aside.
In a large bowl, combine the oat flour, sweet white rice flour, cornstarch, baking powder, and salt and whisk until thoroughly combined.
In a medium bowl, combine the bananas, maple syrup, coconut oil, flaxmeal, and vanilla extract with the milk mixture. Stir until combined. Add the wet ingredients to the dry and stir together until combined. Fold in the strawberries and coconut sugar.
Pour the batter into the 12 muffin tins. Bake for about 20 minutes or until the tops are golden and firm. Remove from the oven. Let the muffins cool before serving. Leftovers will keep, refrigerated or at room temperature, for 3 to 4 days.
For recipes and other information about "Powering the Hero Within," go to www.dole.com/Disney.
Photography by Kristy Turner