This Part 2 of our trip to Rome.  If you're just tuning in, be sure to check out Part 1!

After lunch, we did even more wandering around.  To make up for the lack of gelato we had in Positano, we stopped for our 2nd of three gelato stops that day (and to answer your question, we actually lost weight on this trip!).
Via della Maddalena 19/23, 00186 Rome • Ph. +39 06 68806752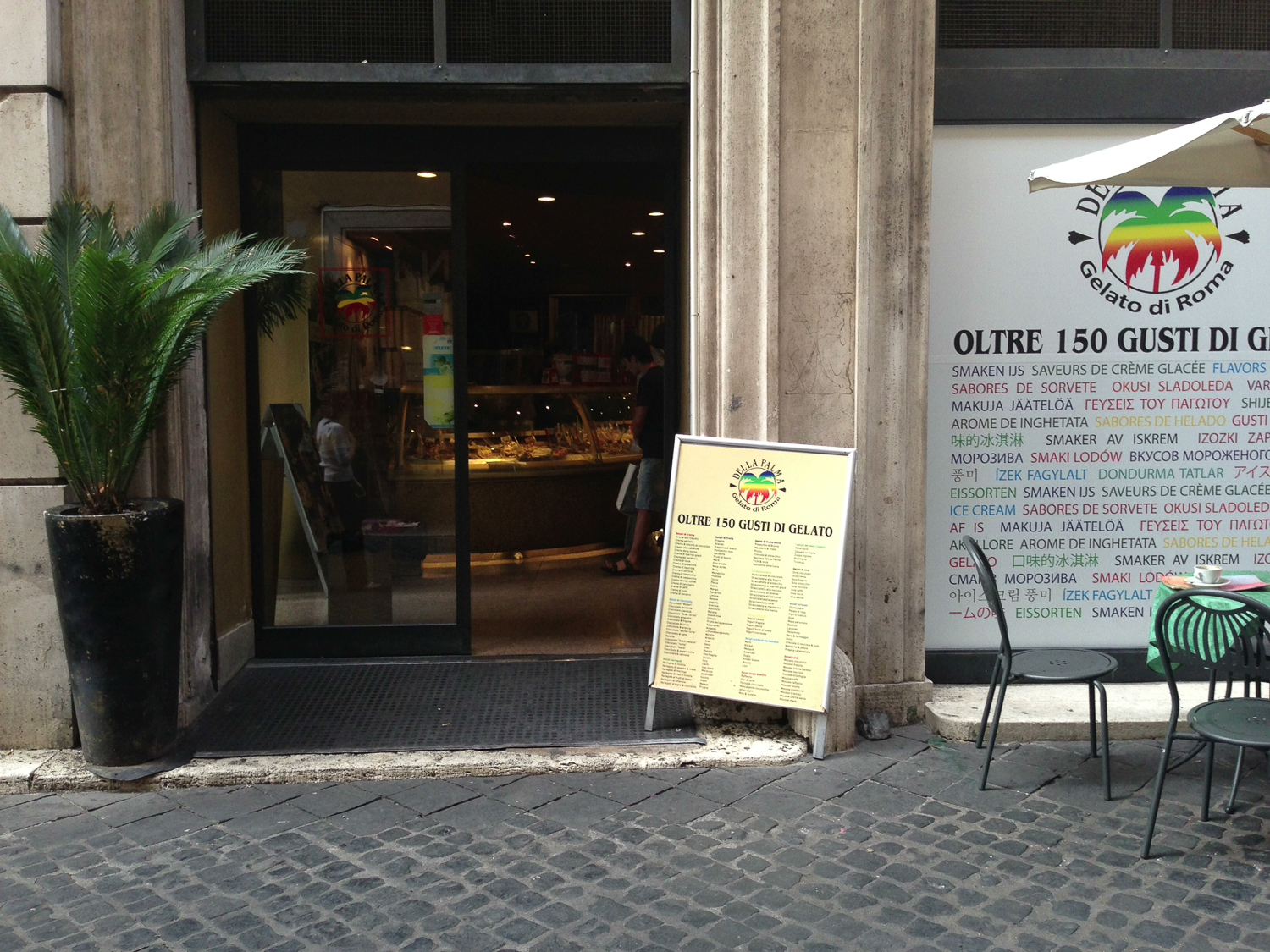 This gelataria is one of the oldest and one of the most popular gelatarias in Rome.  And they have quite the selection of soy gelati!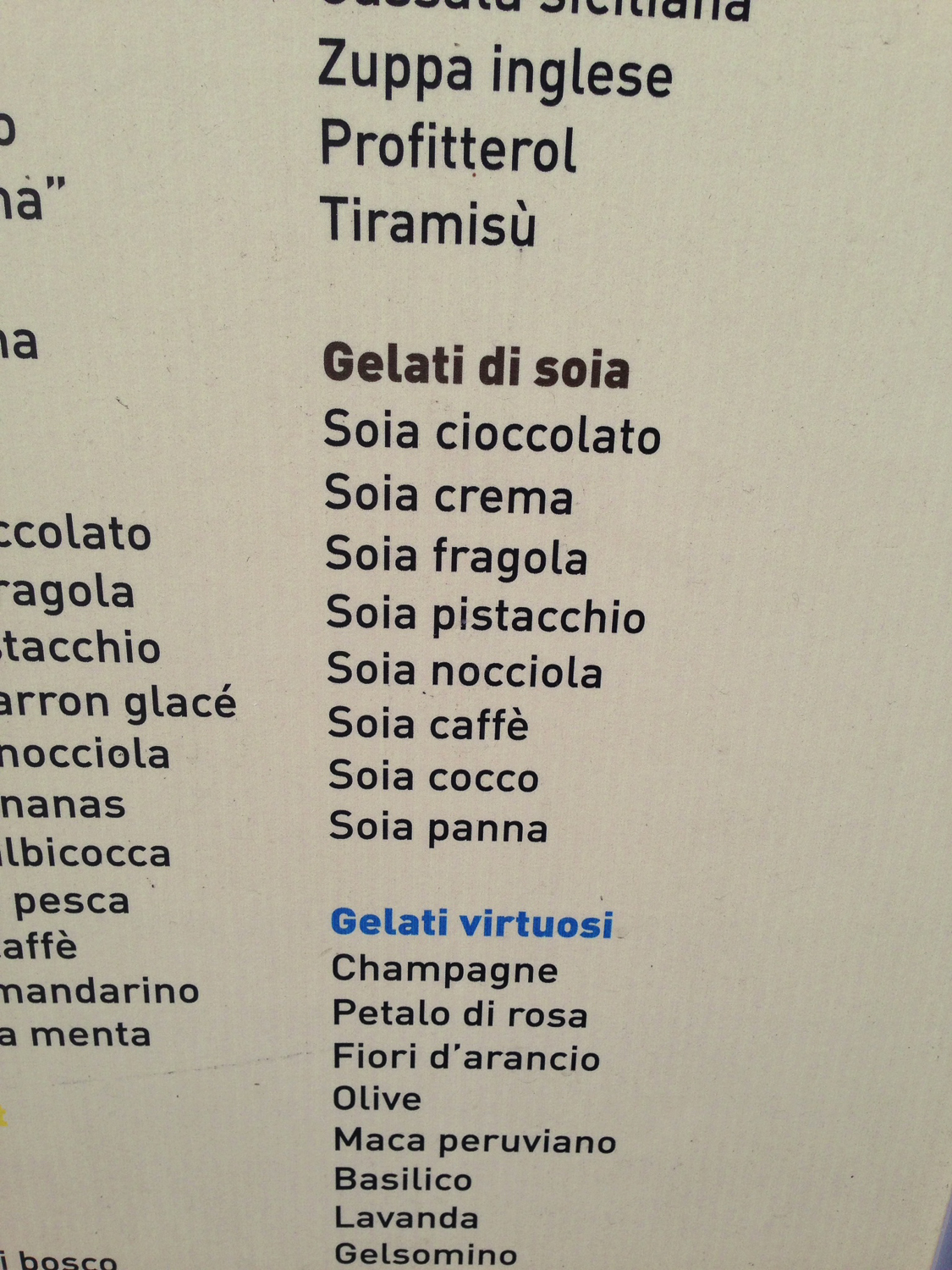 This place runs a little differently than most.  You must pay first (the cashier is to the right of the mine entrance, to the right of the candy section) and then wait in line and show your receipt to the person behind the counter when it's your turn.  There is a lot of gelato here (probably three times the amount of the average gelataria) with a ton of crazy flavors.  The vegan ones are in the right corner.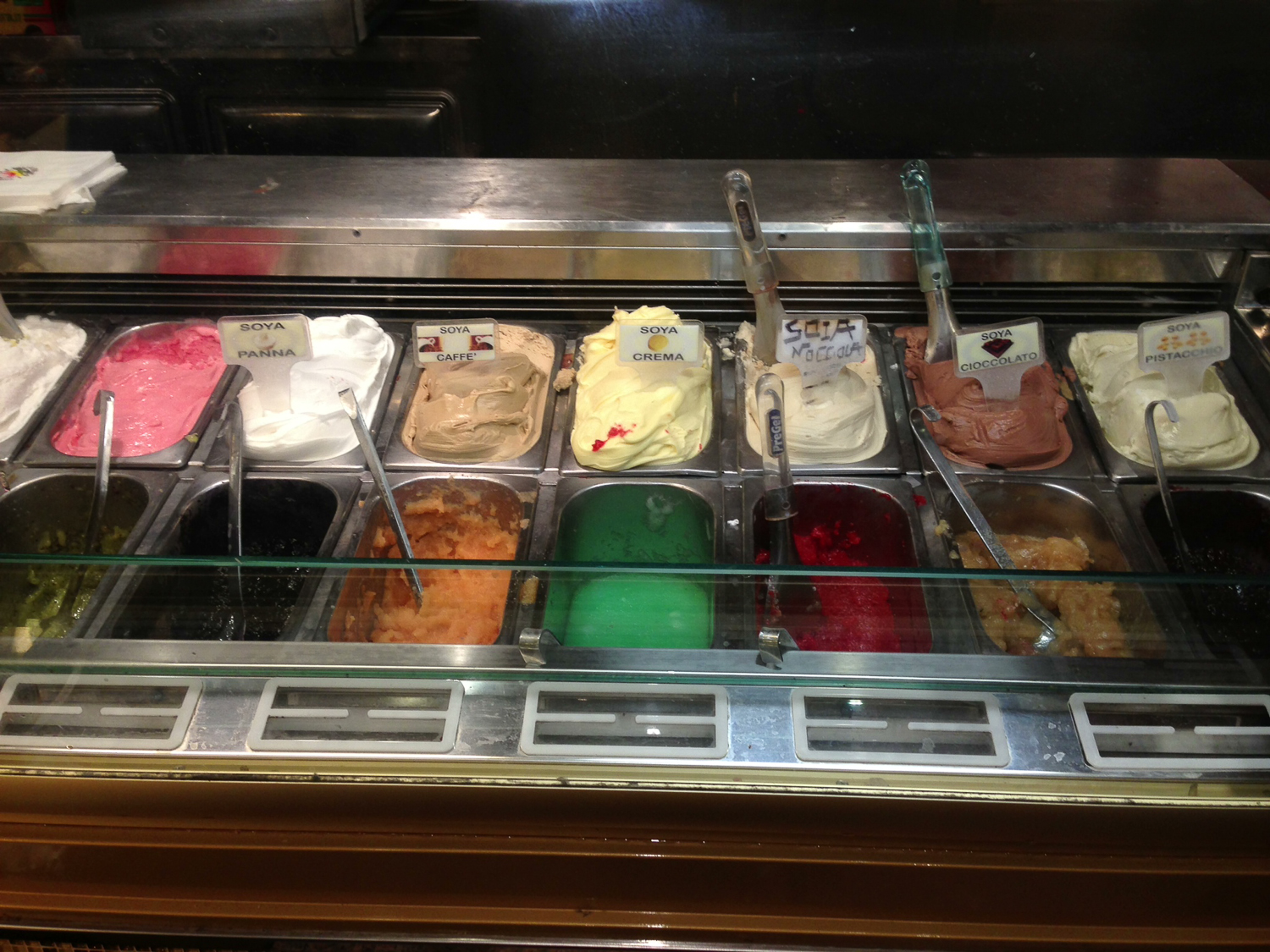 I got chocolate and hazelnut again (they were out of pistachio or I totally would've gotten that instead of hazelnut) and Chris got all chocolate.  It was good, but I have to say, when it comes to vegan gelato in Rome, I liked Il Gelatone the best (and Blue Ice would come in second).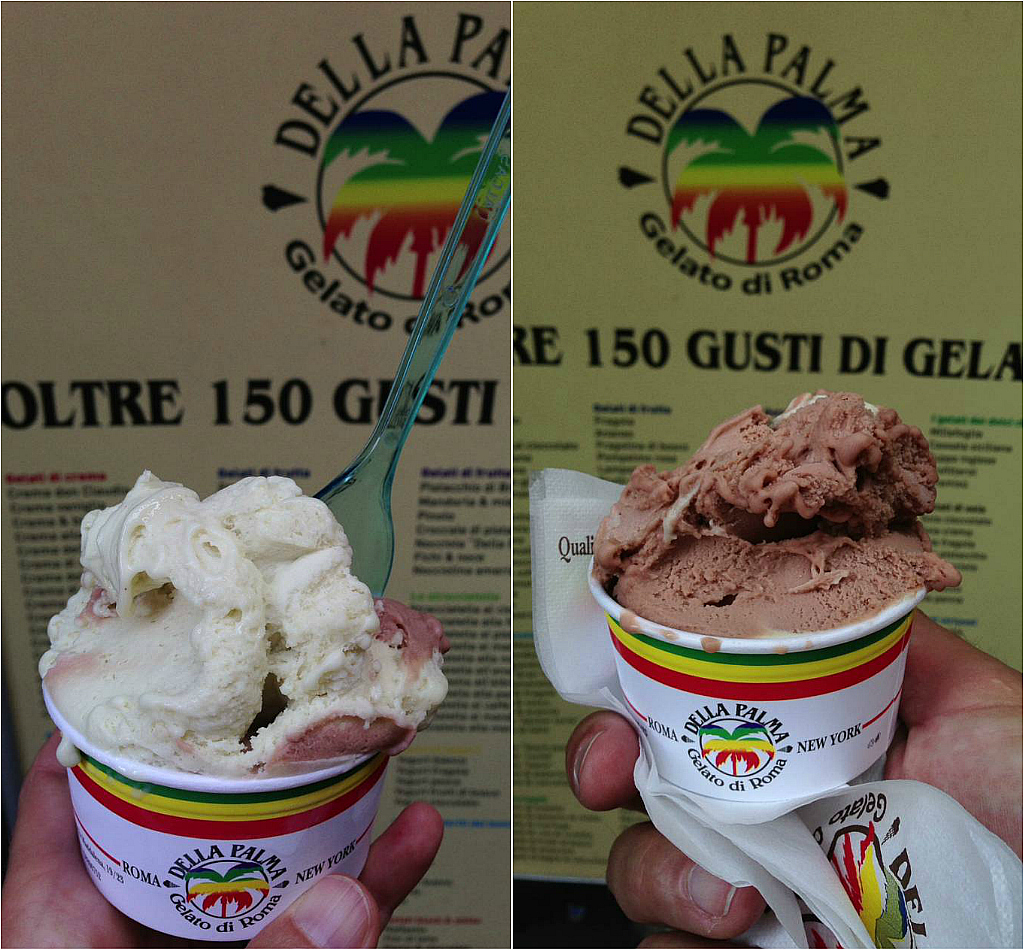 After gelato, we walked some more, slowly making our way back to our hotel so we could rest a little before going out for dinner.  On our way, we found a street that had several wonderful thrift shops, Via del Boschetto.  I loved this one called King Size Vintage.  Across the street, there was a more high-end vintage couture shop, Pulp.  See the dress in the window at Pulp- yeah, I would've snatched it right up if it weren't over €100.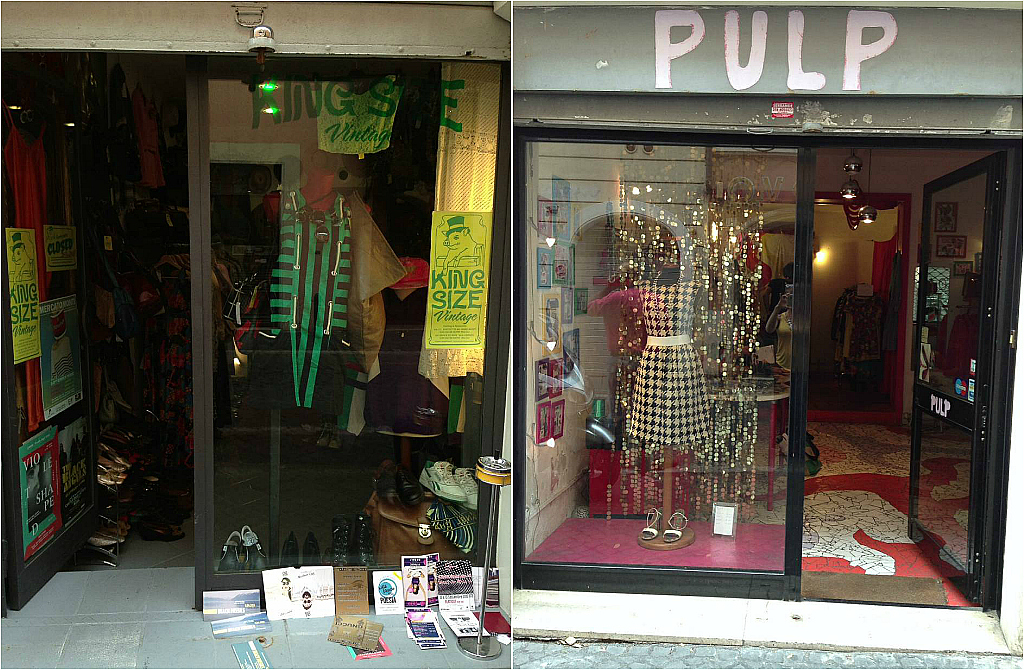 There were a lot of other interesting shops on this street as well.  It's definitely a treat to explore and the beautiful neighborhood it's in also has several hidden gems.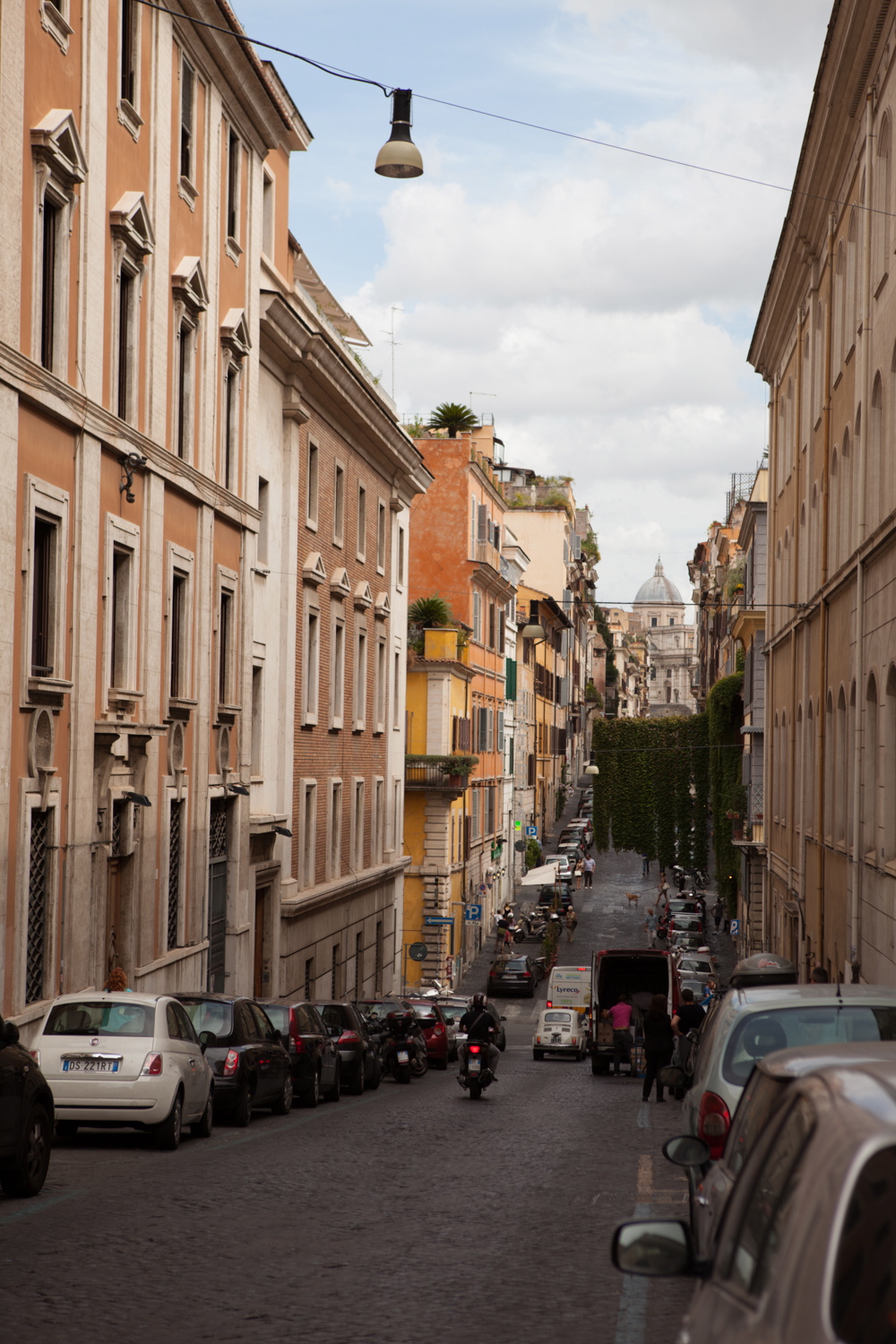 Tip: In Rome, as well as several other Italian cities, there are fountains throughout the city to fill up your water bottles at.  No need to keep buying plastic bottles- bring your own water bottle and fill up whenever you see one of these fountains!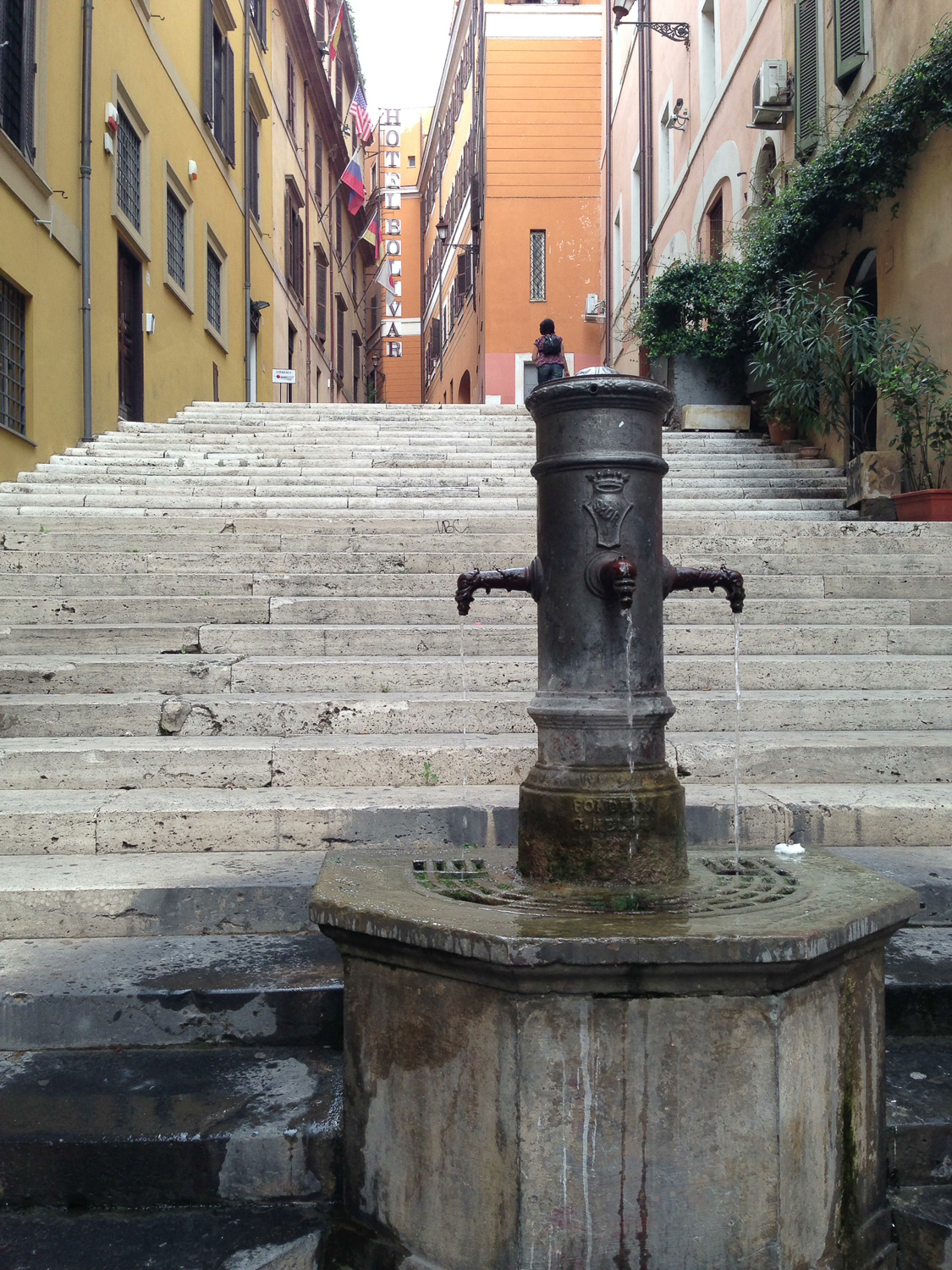 We made our way back to the hotel and took a power nap before getting ready for dinner.  When we left, we gave ourselves enough time to walk all the way there (it was about a twenty-five minute walk from our hotel).
 Via Margutta 118, 00187 Rome • Ph. +39 06 32650577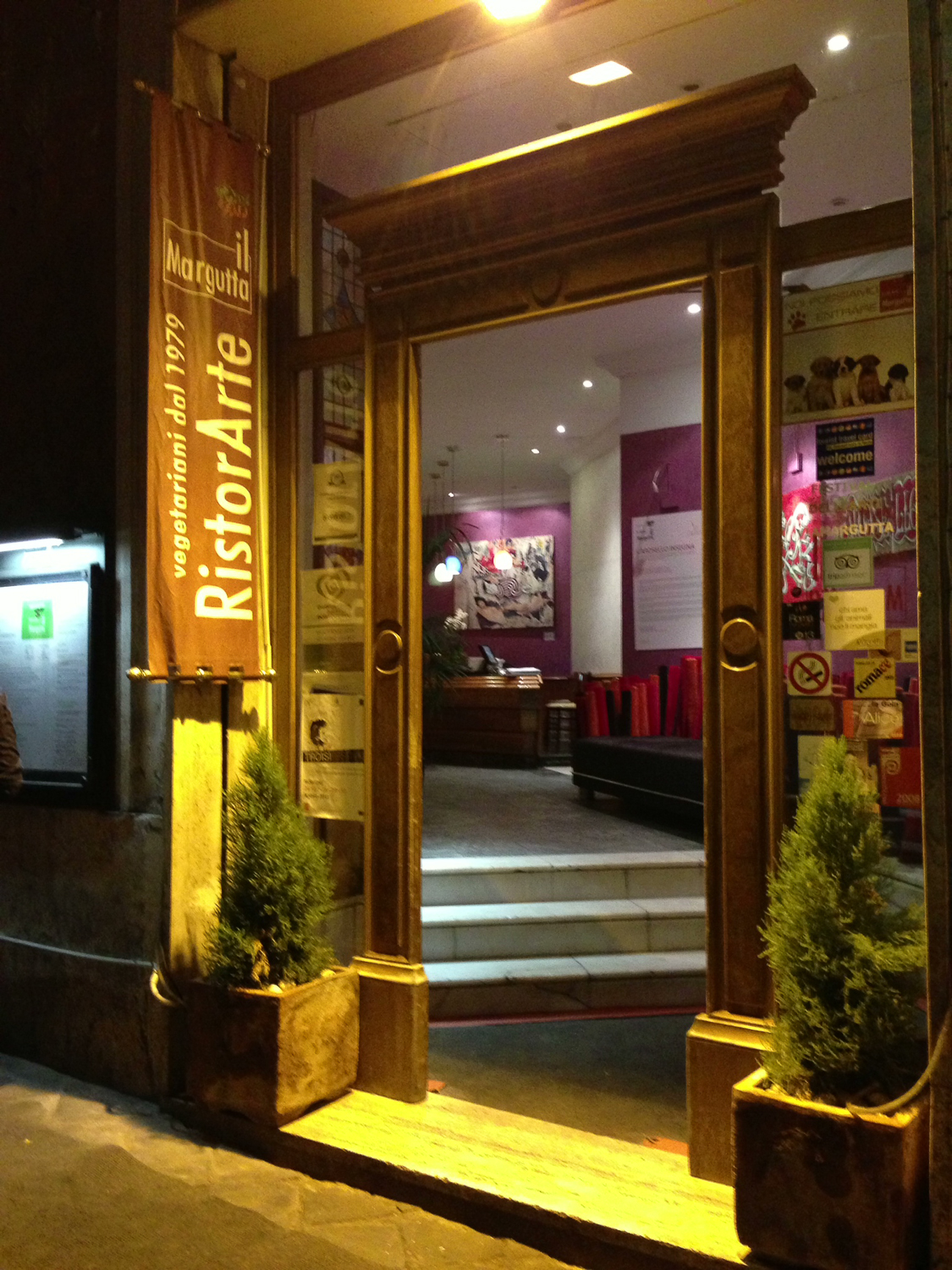 Il Margutta is a vegetarian restaurant located in the historical center of Rome.  The neighborhood it is in is beautiful and rich with history.  There are many art galleries nearby so it this restaurant's location seems appropriate since their focus is on creativity and art, both with their menu and with the design of the restaurant itself.
Their menu is full of both innovative vegetarian and vegan recipes (vegan meals are clearly marked) and simple, classic recipes.  We had a hard time trying to choose what to order.  While we decided, we noshed on their appetizer of fresh crudite and a olive oil/balsamic dip, which was also served with prosecco.  Eating veggies out of a wine glass will definitely make you feel super-fancy.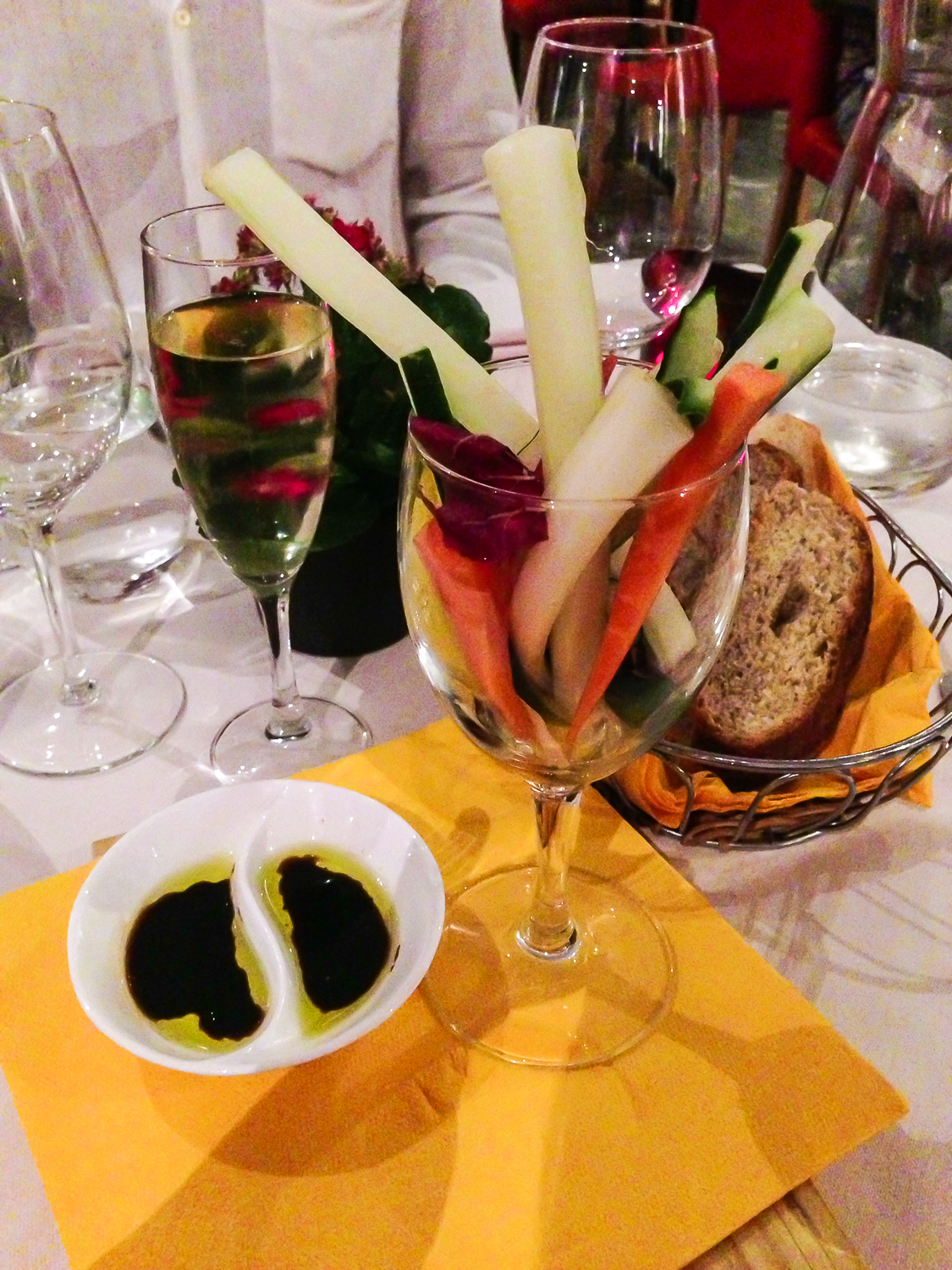 There is a seven-course vegan tasting menu but at €55 per person, we instead chose to order a few dishes to share.  We started with another appetizer- tiny, thin corn wafer bowls filled with guacamole.  It was really good, though I don't know that it was worth €10.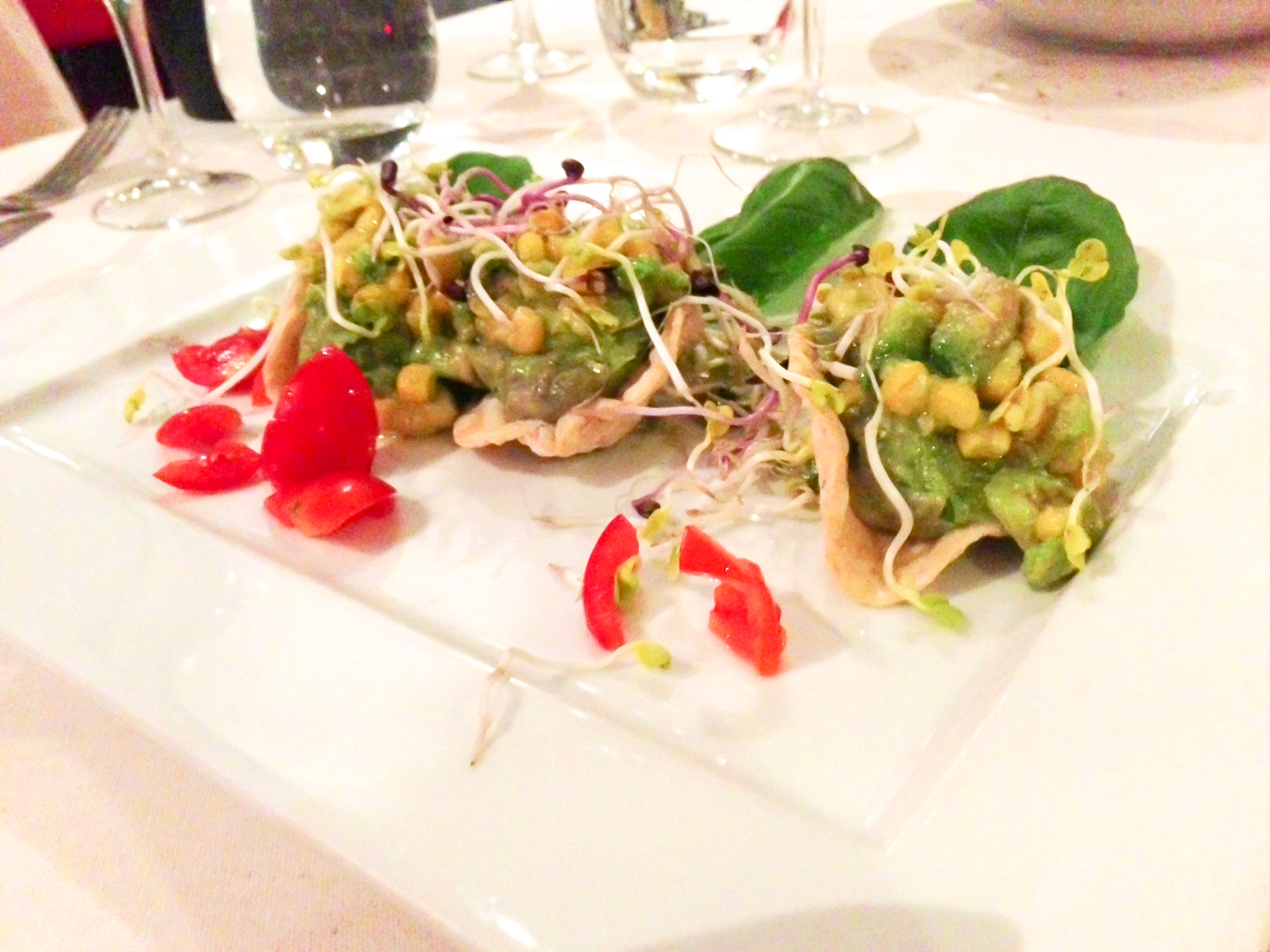 For our first course, we had the summer salad which was packed full of arugula, lettuce, nettles, mint, corn, carrots, avocado, pineapple, currants and topped with edible flowers.  It was as delicious as it was beautiful.
Next, we shared the risotto "profumed with Cartizze wine, lemon zest, and chives."  I like my risotto a little on the thicker side and this one was little more like a rice soup (perhaps this one was thinner because they left out the parmesan and did not substitute with anything else?), but it was still delicious.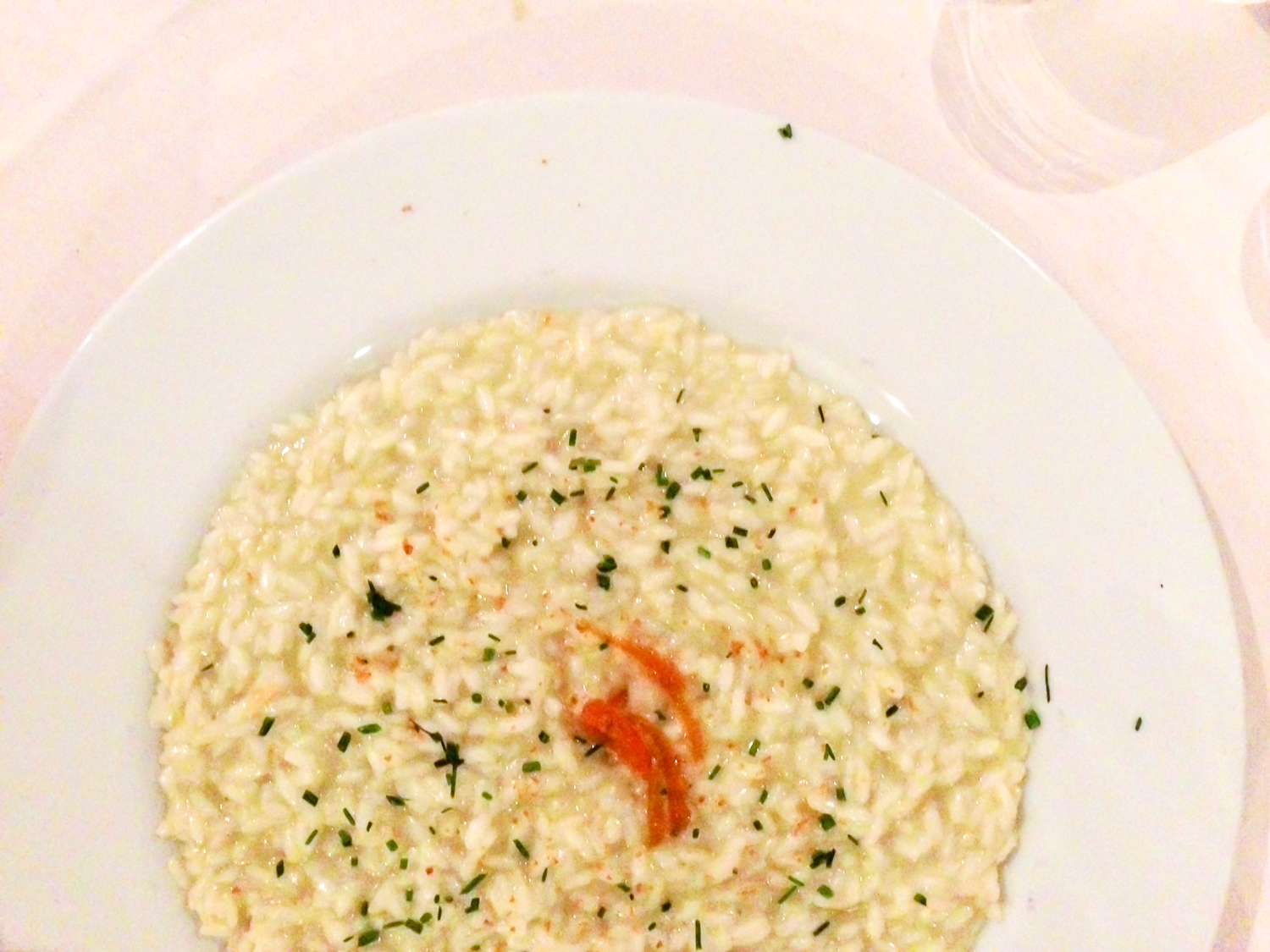 For the third course, we shared the Seitan Escalope with lemon, baked potato, and herb sauce.  This dish was pretty phenomenal.  the seitan was perfectly cooked and tender while the combination of lemon and herbs with the baked potato was incredible.  I would say this was our favorite dish.
We did not order dessert because we were pretty full and none of the vegan desserts on the menu really stood out to us.  We chose to walk for awhile before getting our third and final gelato of the day on our way back to the hotel.
The next morning, we checked out of our hotel, but left our bags with the front desk so we could wander around a bit more and also go to a bank and exchange more US money for euros (tip: exchanging money at local banks is generally much less expensive than trying to do the exchange at the airport.  We did one exchange in Capri and one in Rome and were only charged a small fee each time to do so, rather than having a percentage taken from the total amount).  Right after we left the hotel, I noticed that there was a little bakery/cafe next door.  Out of curiosity, I decided to peek inside.
SWEETY ROME CAFE
Via Milano 48, 00184 Rome • Ph. +39 06 48913713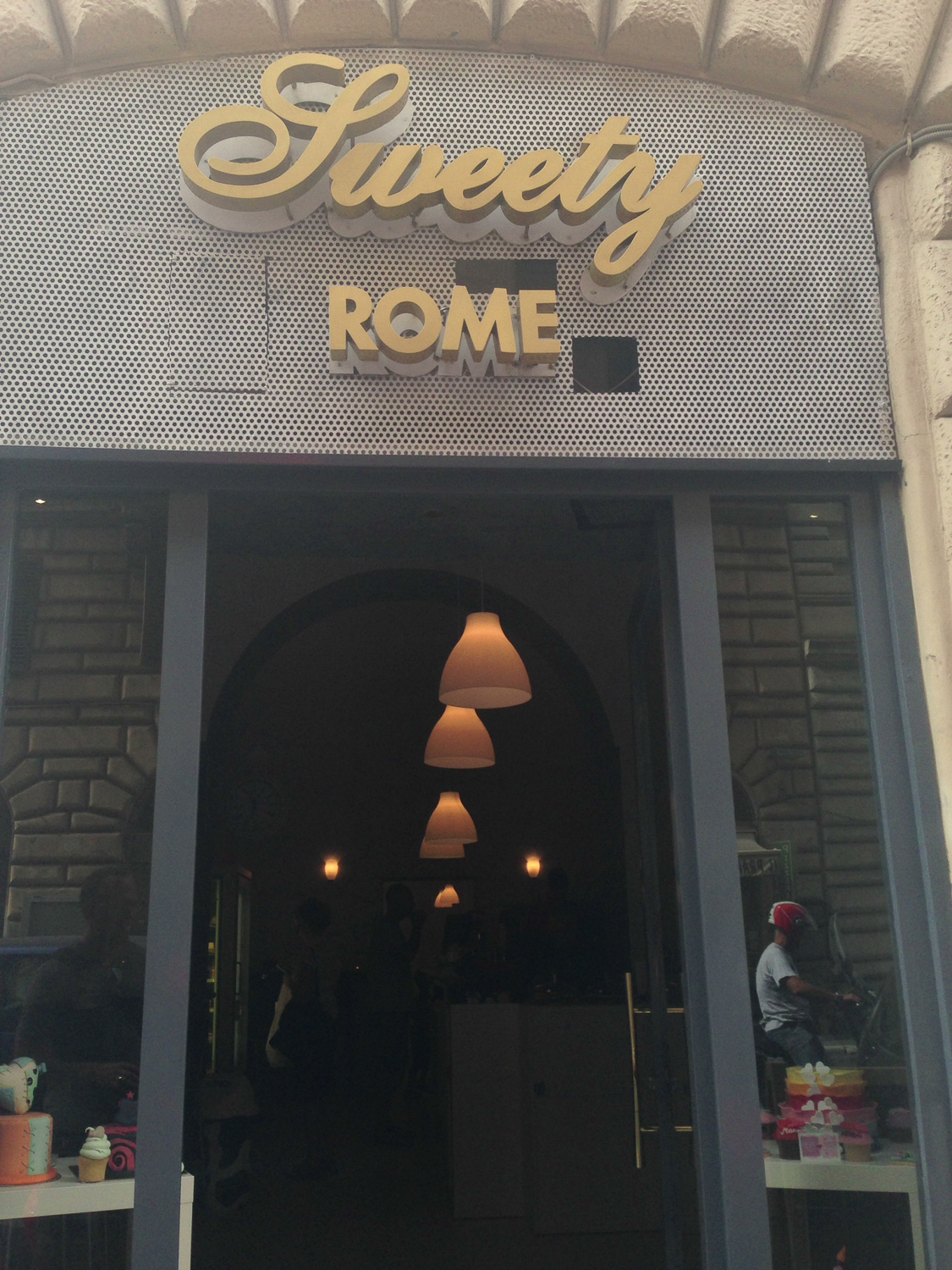 This cafe is pretty small- more of a coffee shop/cupcake shop.  I wasn't expecting to find anything- I sometimes just like to look at pretty desserts.  Imagine my surprise when reading the muffin options for the day, they had a Carrot Pistachio muffin with no butter, milk, or eggs.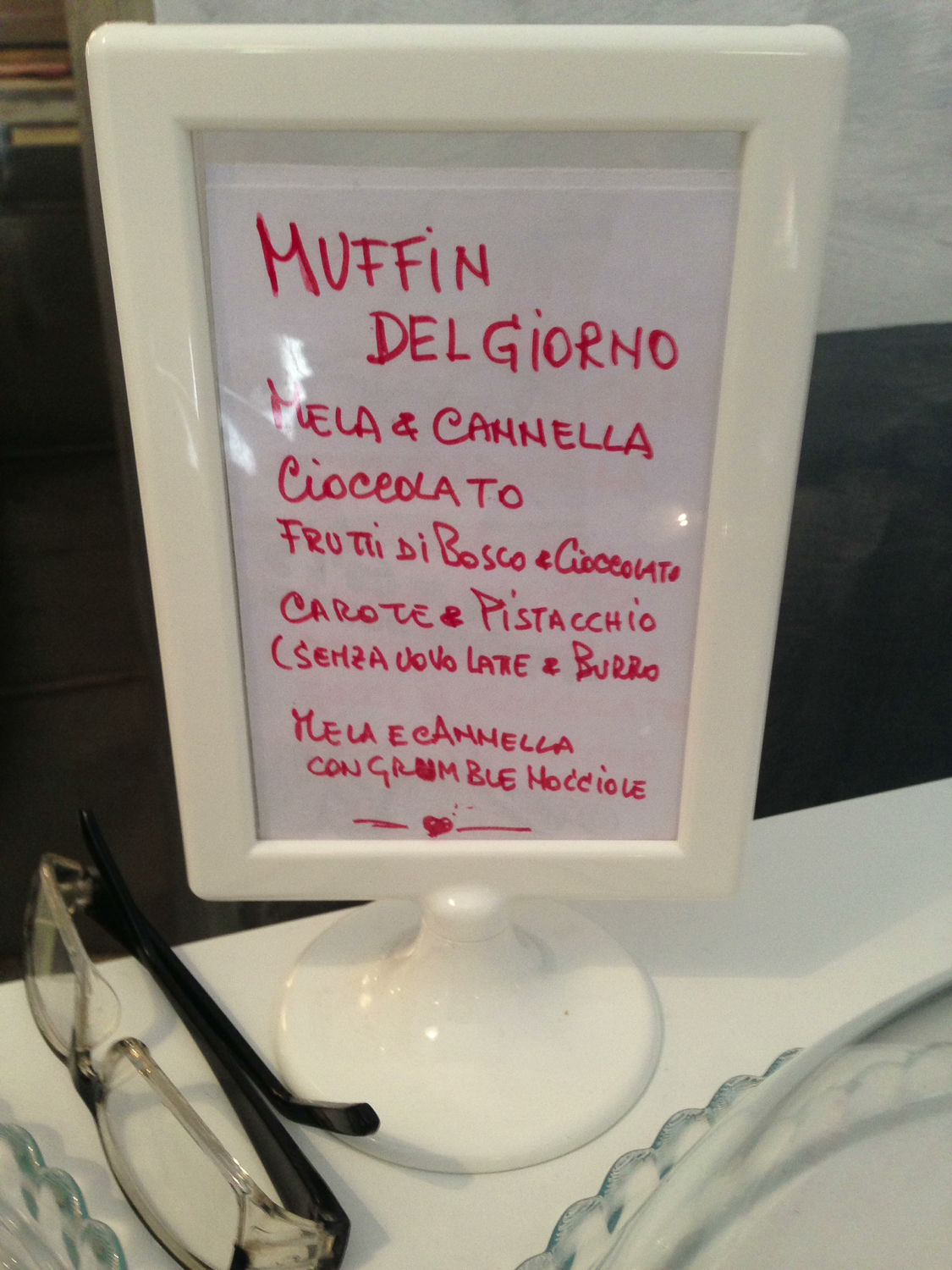 Without hesitation we snatched one up to share with tea later on.  A couple hours later, we did just that at a cafe in Piazza Della Repubblica.  It was good.  It didn't blow my mind or anything, but it was a pleasant snack to have with our coffee and tea.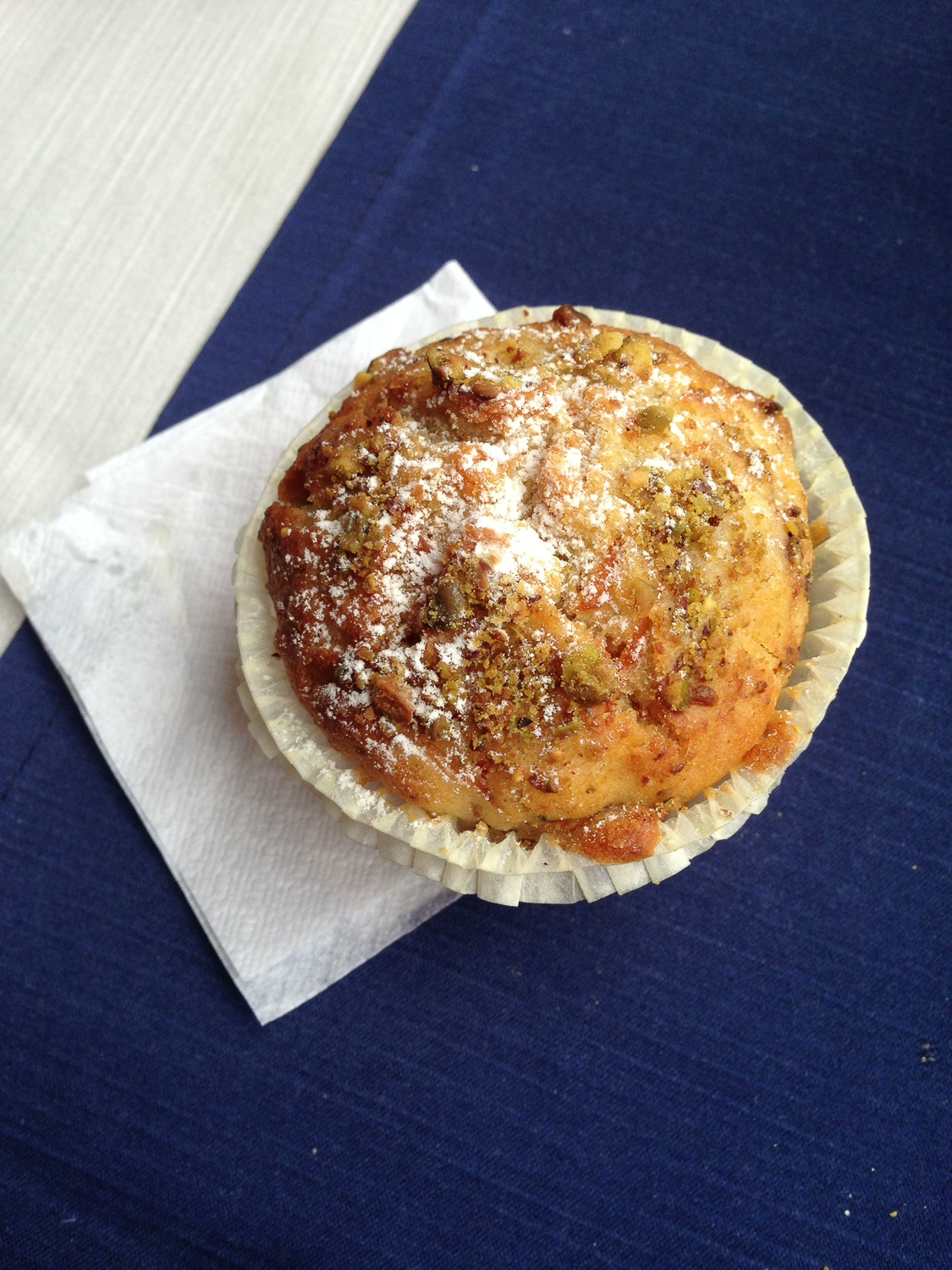 Also while wandering around that morning, we came across a chocolate shop.
 Via Leonina, 82, 00184 Roma • Ph. +39 06 482 1473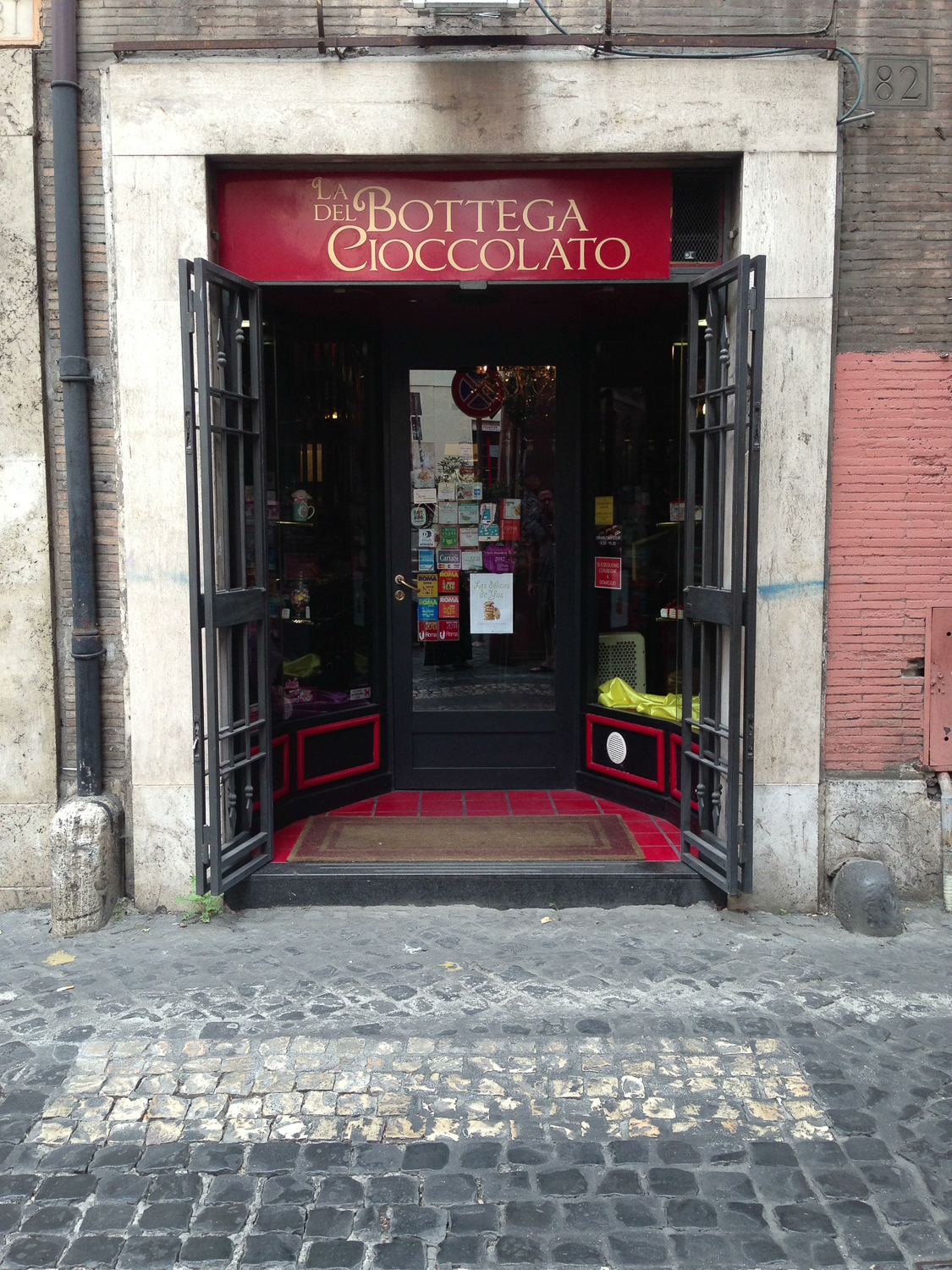 Again, out of curiosity, we went in to check it out.  I marveled over all of the chocolates (so much so that I didn't think to take a picture) and asked the lady behind the counter if she had any that were senza latte.  She pointed out three or four of their darkest chocolates all of which had no milk.  Of course, Chris and I each got one and together they were less than €1.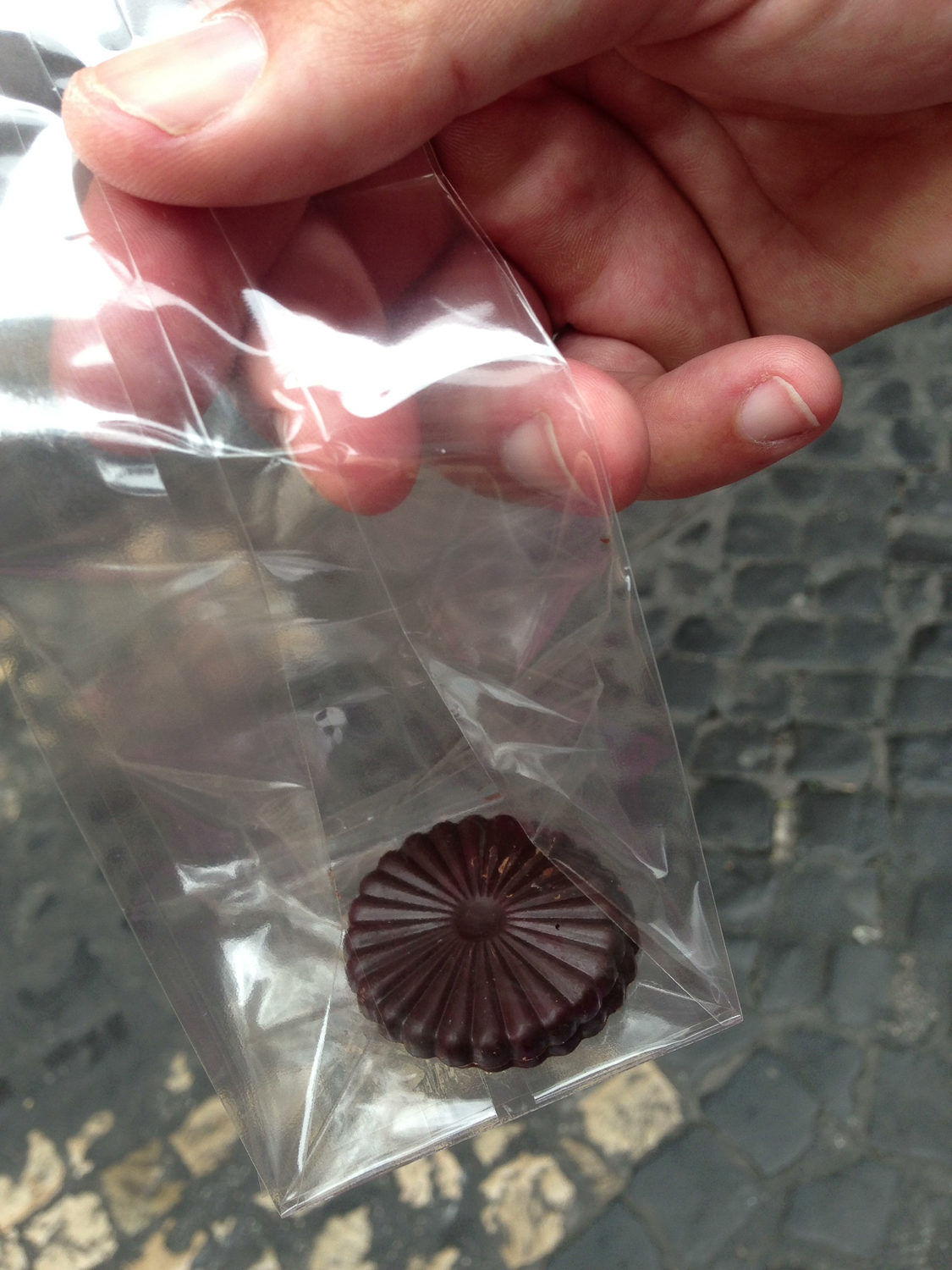 After much more wandering around (and prop shopping!) we went back to our hotel, got our bags and headed to the train station.  It took much longer to buy our tickets than we had anticipated so we ended up taking a later train to Florence than we had planned for.  That meant we would need to get some lunch to take with us on the train.  We looked around and when we started getting nervous that we wouldn't be able to find anything, we found our savior.
CHEF EXPRESS
Roma Termini (train station), first floor near main entrance facing the parking lot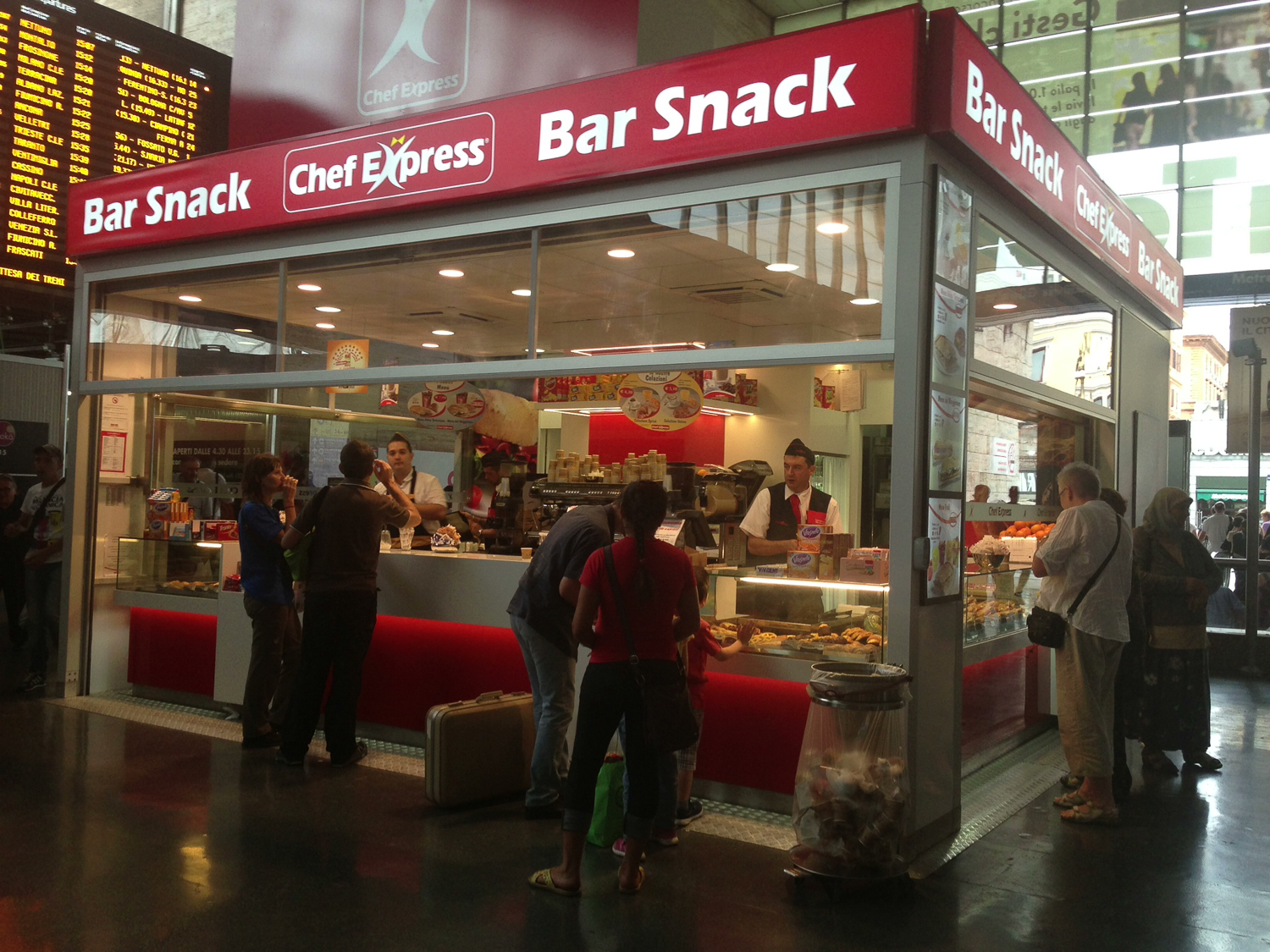 Chef Express is a convenience food chain that can be found in many airports and train stations throughout Italy.  I thought we were going to just get a plain vegetable salad and I would still be hungry (and grumpy) when we arrived in Florence.  I was happy to see they had a vegan salad, the "Insalata Vegana" and I was ordering two when Chris saw something even better.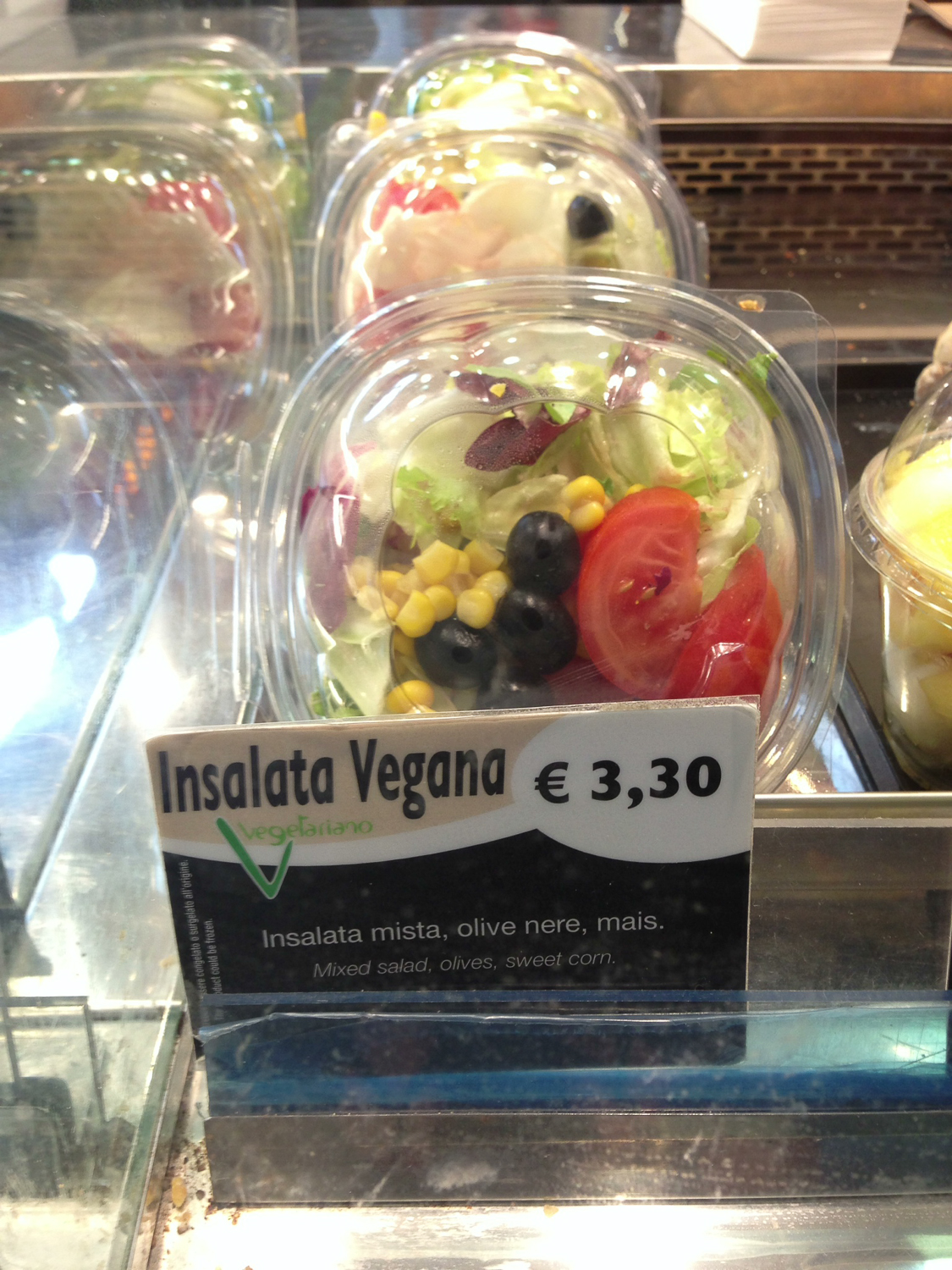 How I didn't see the Vegano sandwich, I have no clue.  It was almost right next to the salad.  We ended up ordering two Vegano sandwiches instead.  They were on a thickly seeded bread (which I loved) and was packed with grilled vegetables.  It was tasty and filling and exactly what we needed.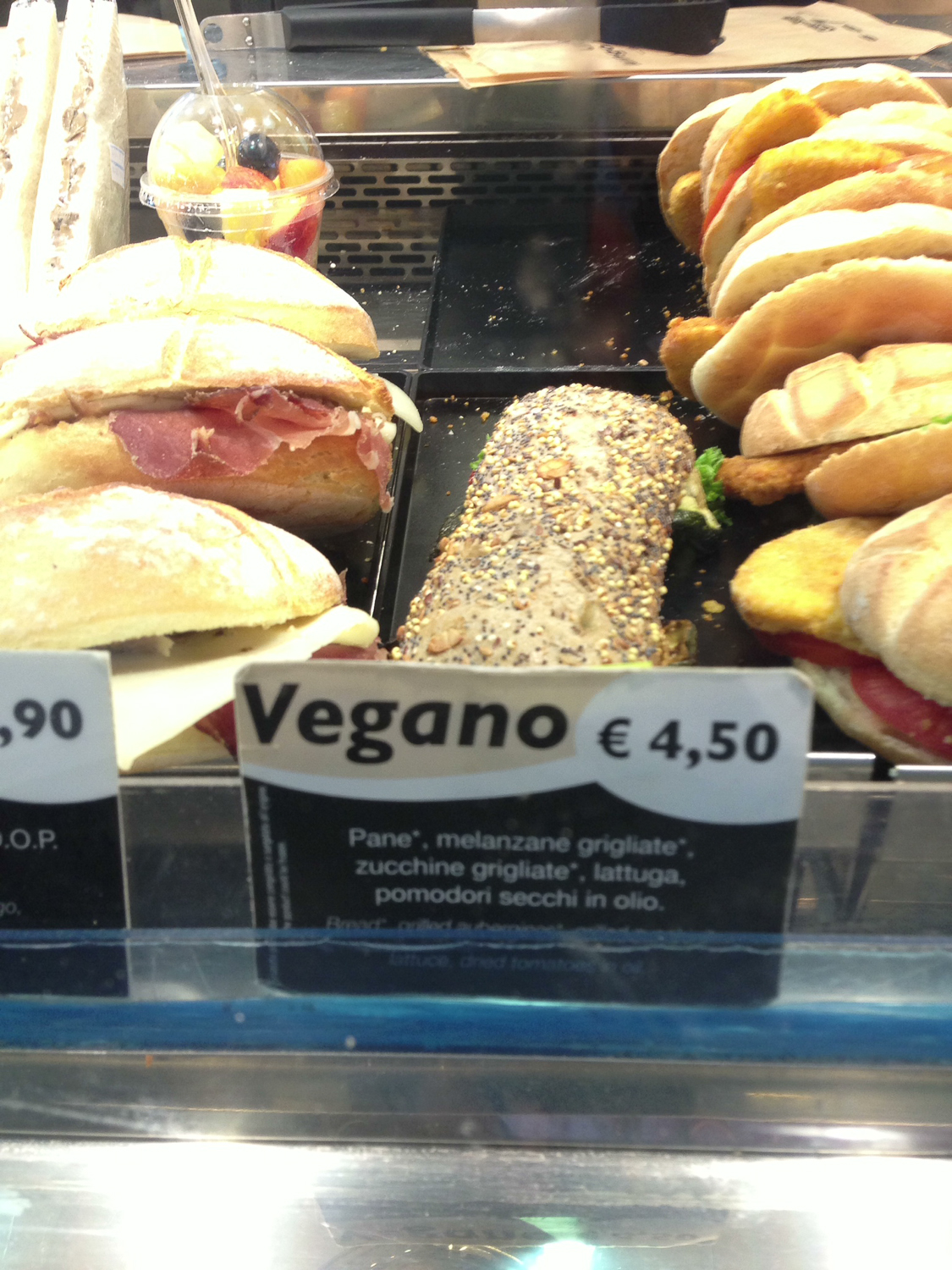 We said goodbye to Rome and enjoyed our vegan sandwiches on the short (but gorgeous!!!) train ride to Florence.
Check in next week for Vegan Travel: Florence.  Get the low-down on our adventures in Capri (part 1 and 2) and Positano, and don't miss my Top 10 Tips for Traveling Vegan in Italy!