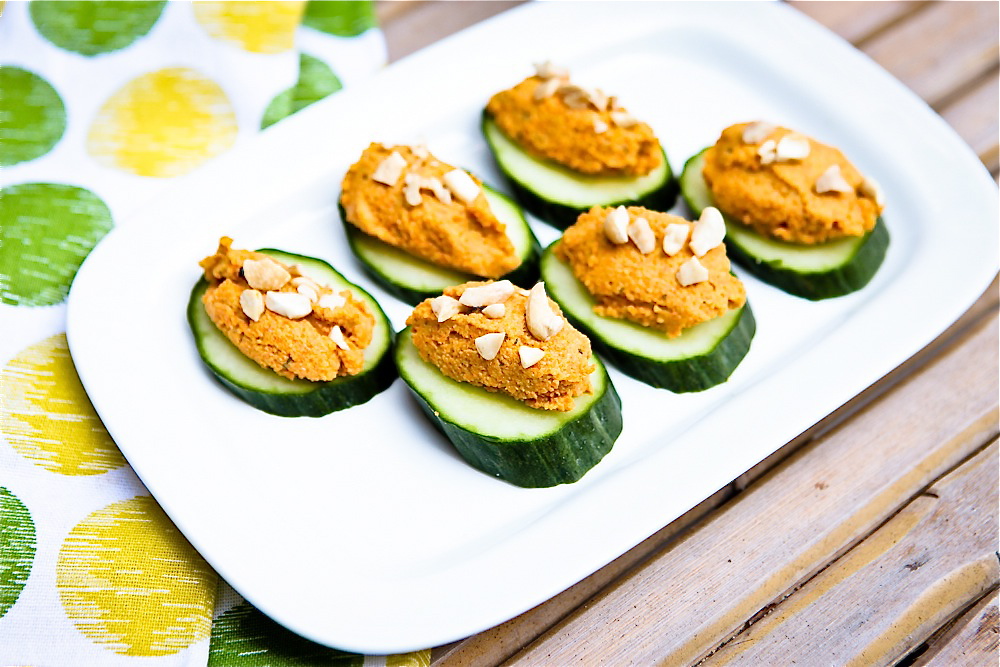 I like to be fancy sometimes.  It goes all the way back to when I was four and I insisted that all of my swimsuits have ruffles.  My mother encouraged my love of all things fancy by using cookie cutters to cut out most of my sandwiches as a child (at the very least, she would remove the crusts), so my memories of childhood lunches include egg-salad sandwiches shaped like bunny rabbits and bolonga (I know, ewwwwww!) sandwiches in the shape of a heart.  In my 20′s, I told my best friend that "I am so glamorous, I piss glitter" (we were drinking champagne and watching Mean Girls and it made so much more sense at the time), a statement that earned me a nickname that I don't care to share right now.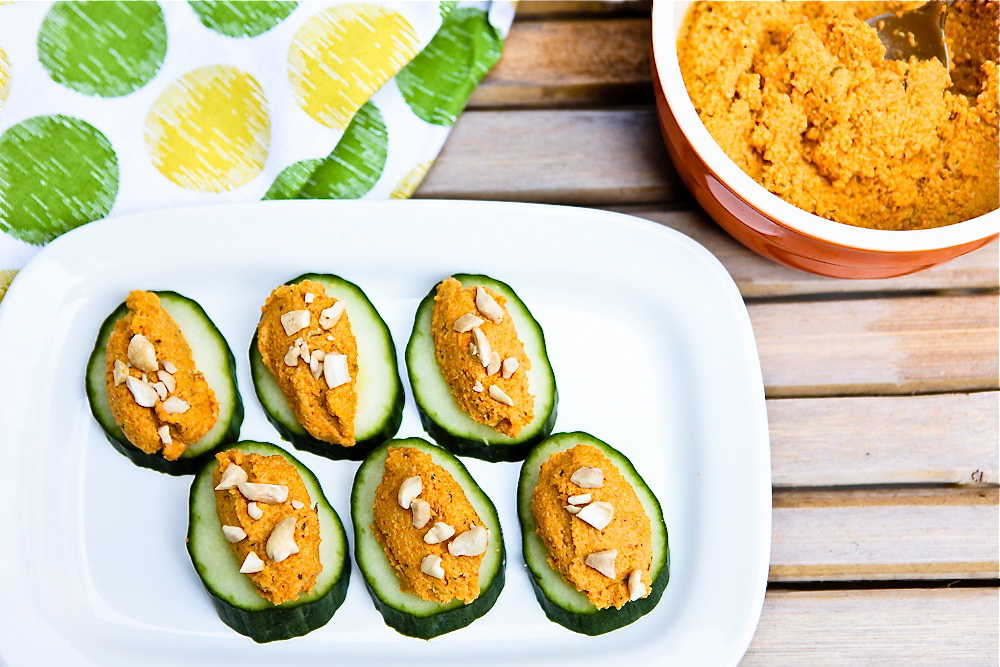 Even today, in my much more grounded 30′s, I still try to be fancy on occasion.  I like to wear high heels.  When the groomer attaches a little bow to Samantha's collar, I leave it on for awhile (much to Sam's dismay) because it's so darn cute.  I try to make a nice presentation of the food I prepare, just because it makes the meal just a little more exciting.  This includes snacks.  Recently, I took a normal Saturday afternoon snack and turned it into a fancy appetizer, fit for a party.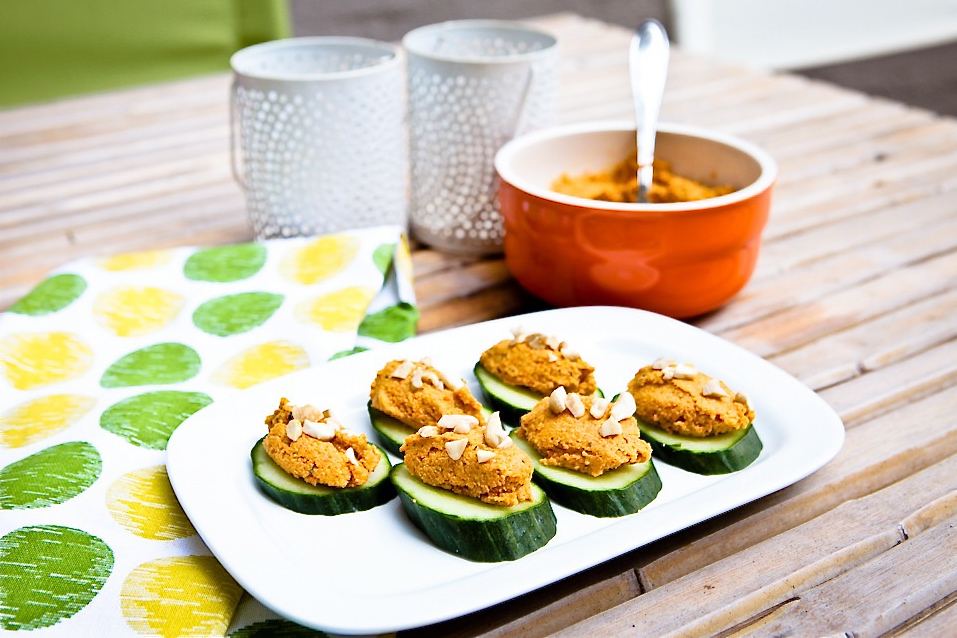 What would normally be hummus became a Carrot Cashew Pâté.  When I would have normally prepared some assorted veggies for dipping, cucumber slices became platforms for this delicious spread.  The pâté combines a savoriness from the Bragg Liquid Aminos with sweetness from the carrots and nuttiness from the cashews, a taste that is terribly addiciting.  Served upon crisp, refreshing cucumber slices and topped with crunchy pieces of cashews, this little afternoon snack made us feel like we should be a little more dressed up for the occasion.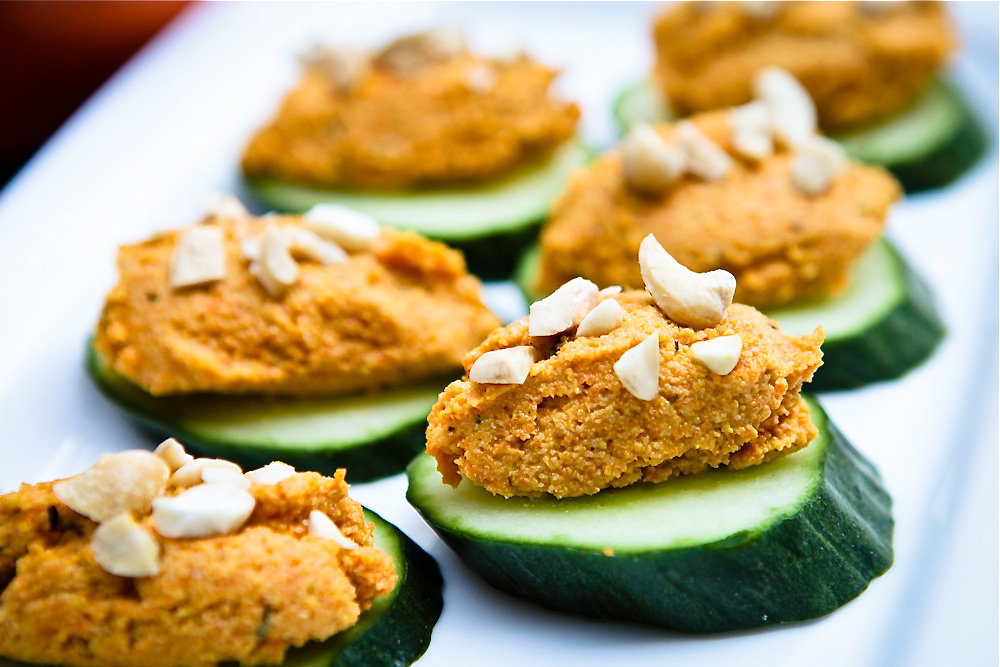 This pâté works perfectly as a sandwich spread and also as a dip for veggies and crackers for those casual times when your hummus needs a break.  Whether you're feeling fancy or not, this pâté will definitely put a little glamour in your life!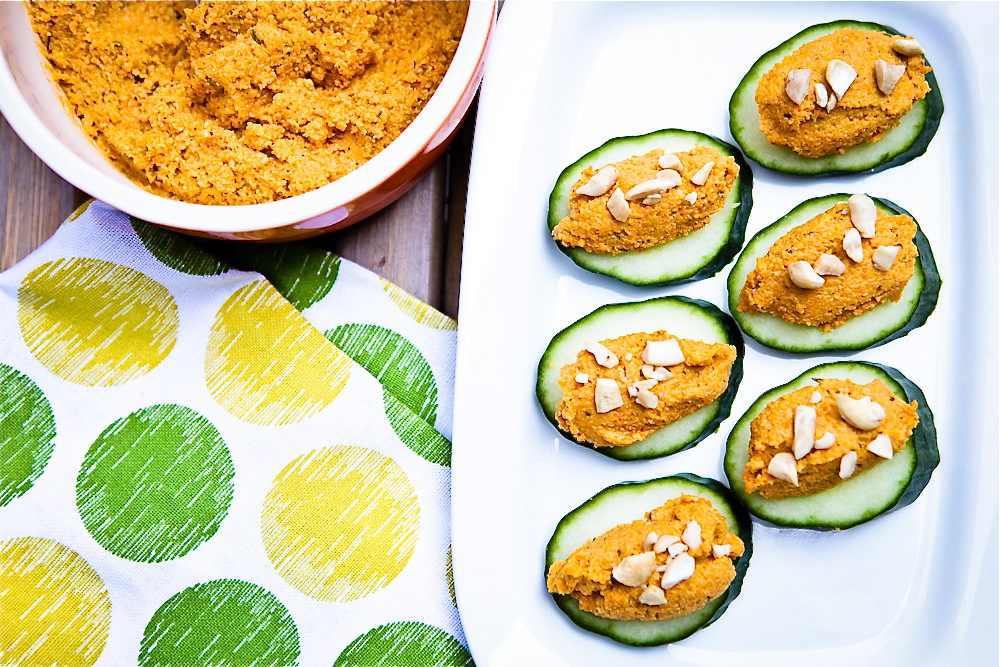 CARROT CASHEW PÂTÉ
Ingredients:
1 cup grated carrot
1 cup raw cashews, soaked for about 1 hour
2 T Bragg Liquid Aminos
1 tsp lemon juice
½ tsp white miso
½ tsp thyme
½ tsp paprika
salt and pepper to taste.
Instructions:
In the bowl of a food processor, combine the carrots and cashews and process for about 1 minute.  Add the remainder of the ingredients and process until smooth.
Let chill 1 hour prior to serving to allow the flavors to fully marry.  Serve by itself as a dip for bread, pita, crackers, or vegetable crudité; or use for a canapé spread.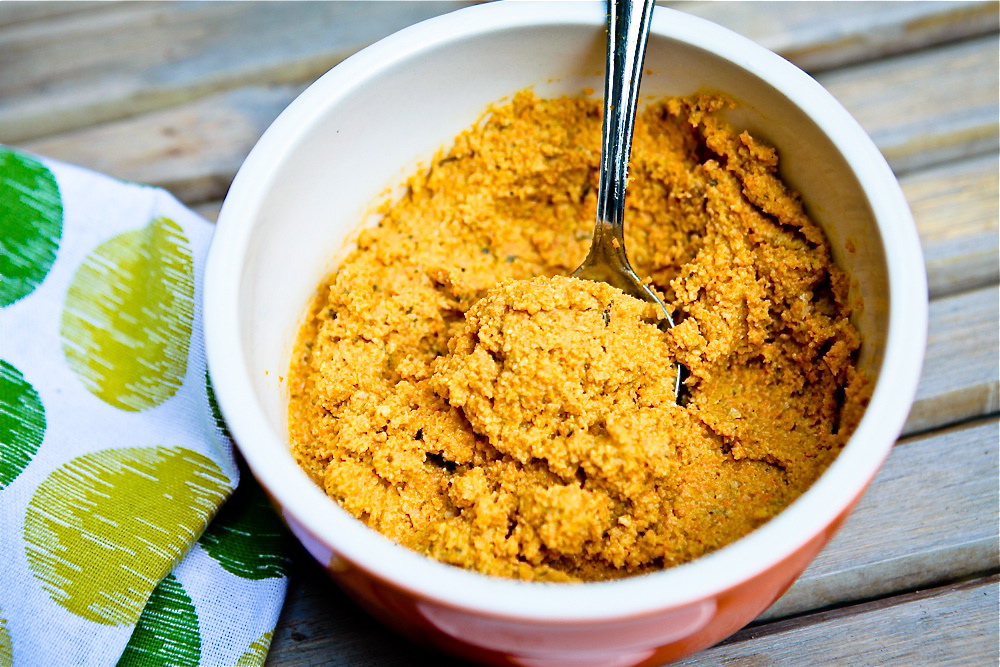 CARROT CASHEW PÂTÉ CUCUMBER CANAPÉ

Ingredients:
1 recipe of carrot cashew pâté
1 cucumber, sliced
¼ cup toasted cashews, finely chopped
Instructions:
Spoon about 1 heaping tablespoon of pâté onto each cucumber slice.  Sprinkle cashew pieces on top of each.  Serve cold.  Enjoy!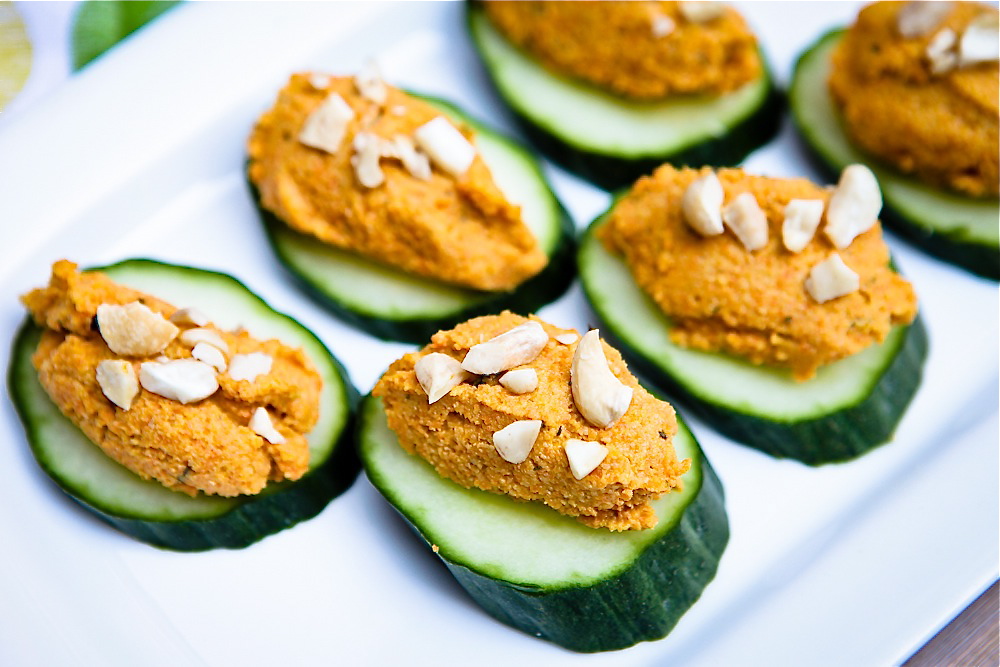 All Photos taken by Chris Miller

© Kristy Turner and Keepin' It Kind, 2012. Unauthorized use and/or duplication of this material (content and images) without express and written permission from this blog's author and/or owner is strictly prohibited. Excerpts and links may be used, provided that full and clear credit is given to Kristy Turner and Keepin' It Kind with appropriate and specific direction to the original content.