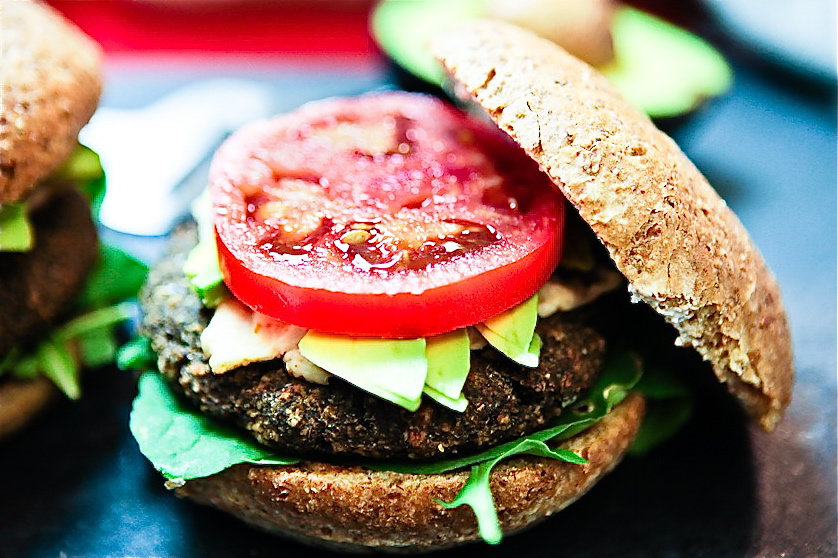 Recently, I was reunited with an old friend.  After becoming vegan, this particular friend was not too happy with my decision.  She felt like I had abandoned her and after a few failed attempts at trying to make things work, we parted ways.  We just didn't see things the same way anymore, and though I really valued our time together in the past, I figured it was for the best that we didn't hang out anymore.  I pushed her to the back of my "Friend Drawer" and hadn't seen her in almost a year.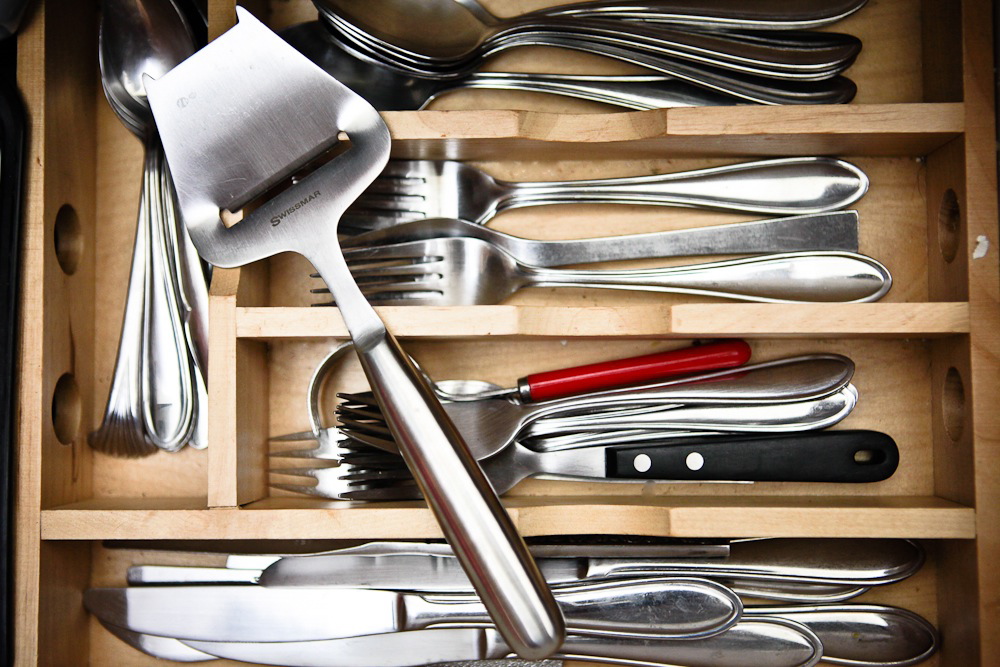 It wasn't until I made a new friend, that I realized that things didn't have to be like this!  We had so many good times, she and I, and it would be tragic to give up on what we once had.  This new friend was Sun-Dried Tomato Pesto Cashew Cheez, and though she could be sliced with any ol' knife, my trusty cheese plane was a much better match.  After all, we originally bonded over our love to be fancy!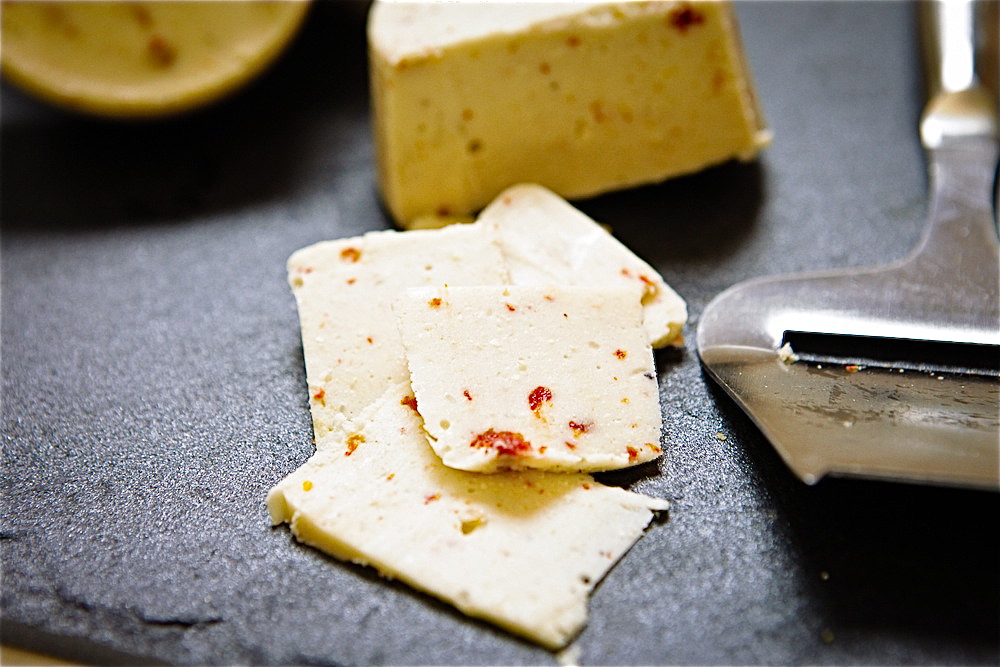 This cheez was introduced to me by Annie at An Unrefined Vegan.  She is the genius behind this Smoky Pesto Cashew Cheez, and as soon as I saw this, I knew we had to meet in person.  I went to one Whole Foods to stock up on agar agar, and they were out (a situation that actually made the following words come out of my mouth while speaking to the Whole Foods cashier: "I'm so bummed that you're out of agar agar!" which led me to realize I had become that vegan).  I found the agar agar (how many times can I type "agar," I wonder) at another Whole Foods, but I was in such a tizzy over my search for agar agar, that I completely forgot to get some basil to make the pesto in Annie's recipe.  I had no fresh herbs (note to self: plant a friggin' herb garden already!), but I did have sun-dried tomatoes, so I went to town on this cheez!  It was surprisingly easy to make, and I followed Annie's recipe exactly, except for the pesto.  I considered making it in one big block, but chose to make a bunch of small rounds in muffin tins because I thought it would be cute (did I mention that I like to be fancy?).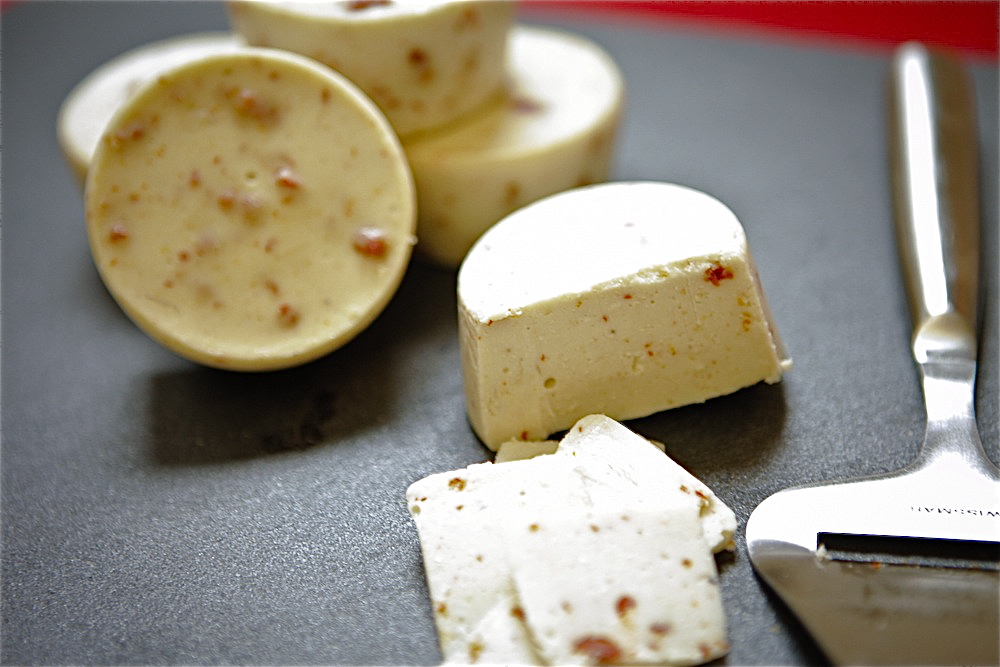 Though I knew this cheez was going to be used in many things, my first use was going to be cheeseburgers.  I loved the lentil-mushroom meatballs in this recipe, and decided to use the same recipe, but make them into burgers instead.  Topped with the cashew cheez, some beefsteak tomato slices, avocado, and a handful of arugula (all fresh from our CSA), then served between two Food For Life Sprouted Whole Wheat Burger Buns, this veggie cheeseburger was a not only ridiculously delicious and satisfying, it gave me the opportunity to reunite with an old friend.  With so many cute little rounds of Sun-Dried Tomato Cashew Cheez left, I have a feeling she and I will be seeing a lot of each other.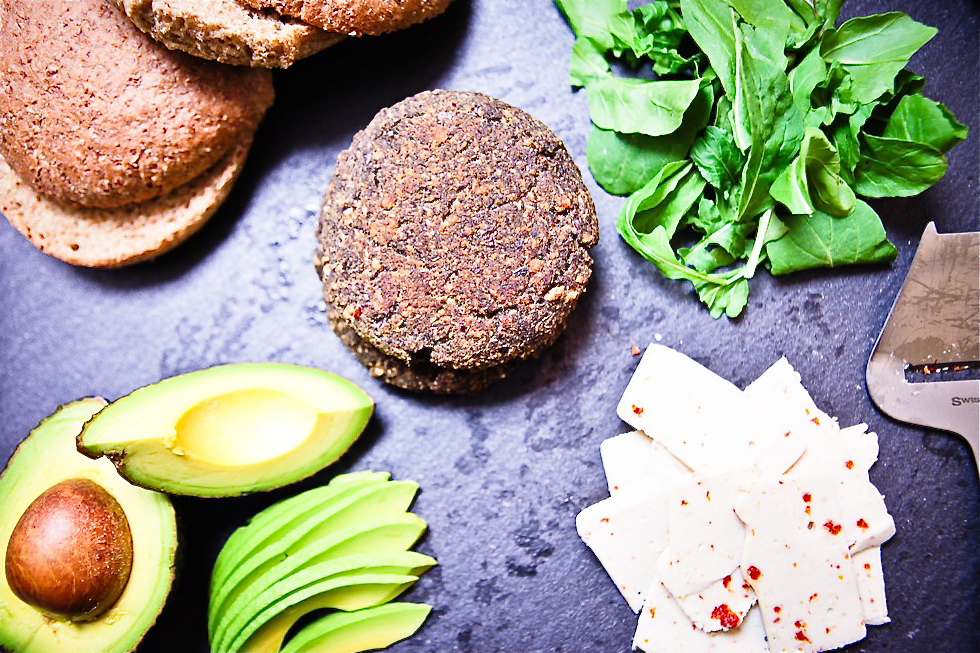 LENTIL MUSHROOM CHEESEBURGERS
makes 4 burgers
Ingredients:
for the patties:
1 flax egg (1 T flaxmeal whisked together with 3 T warm water)
1 ¼ cup cooked lentils
1 8oz package of crimini mushrooms, washed and thinly sliced
2-3 garlic cloves, minced
1 T tomato paste
1 T Bragg Liquid Aminos
1 tsp Liquid Smoke
1 ½ tsp dried basil
1 tsp dried thyme
½ tsp dried sage
a couple dashes of cayenne pepper
salt and pepper to taste
1 cup bread crumbs (use gluten-free bread crumbs to make the whole recipe gluten-free)
for the rest of the burger: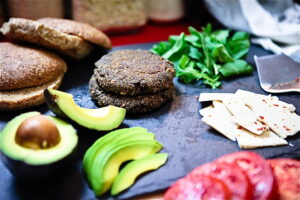 1 tomato, in round slices
1/2 avocado, sliced
several slices of Sun-Dried Tomato Pesto Cashew Cheese (recipe below)
a few handfuls of fresh arugula or other green
spreads or dressings: BBQ sauce, ketchup, mustard, or other sauce of your choice (We did a combo of BBQ sauce and mustard)
4 vegan burger buns
Instructions:
Preheat your oven to 350.  Line a baking sheet with foil and lightly spray with a vegan non-stick spray or oil.  Prepare your flax egg and set aside so it can "gel."
Heat a frying pan over medium heat for about 30 seconds.  Add the mushroom and turn the heat down to medium low, stir the mushrooms every few minutes or so, letting them brown in their own juices.  Continue to "brown" the mushrooms for about 7-10 minutes.  Salt and pepper to taste.  Remove from heat and let cool for a few minutes.
In the bowl of a food processor, combine the cooked mushrooms with the rest of the meatball ingredients, except for the flax egg and bread crumbs.  Process until mostly smooth, then add the flax egg.  Process until combined.
Pour your breadcrumbs into a bowl.  Add the lentil-mushroom mixture to the bowl of bread crumbs and stir until just combined. Divide the mixture into 4 equal balls, and shape into patties.
Place the patties on the prepared baking sheet.  Bake for 25-30 minutes, flipping them halfway through to allow them to cook evenly.
Once they are done cooking, assemble the burgers:  Spread your dressings or sauces on the burger buns, to your liking.  On the bottom half of each bun, place a small bunch of the arugula, a burger patty, top with a couple slices of the Sun-Dried Tomato Cashew Cheez, tomato slice, avocado slices, and then the top half of the bun.  Serve immediately.  Enjoy!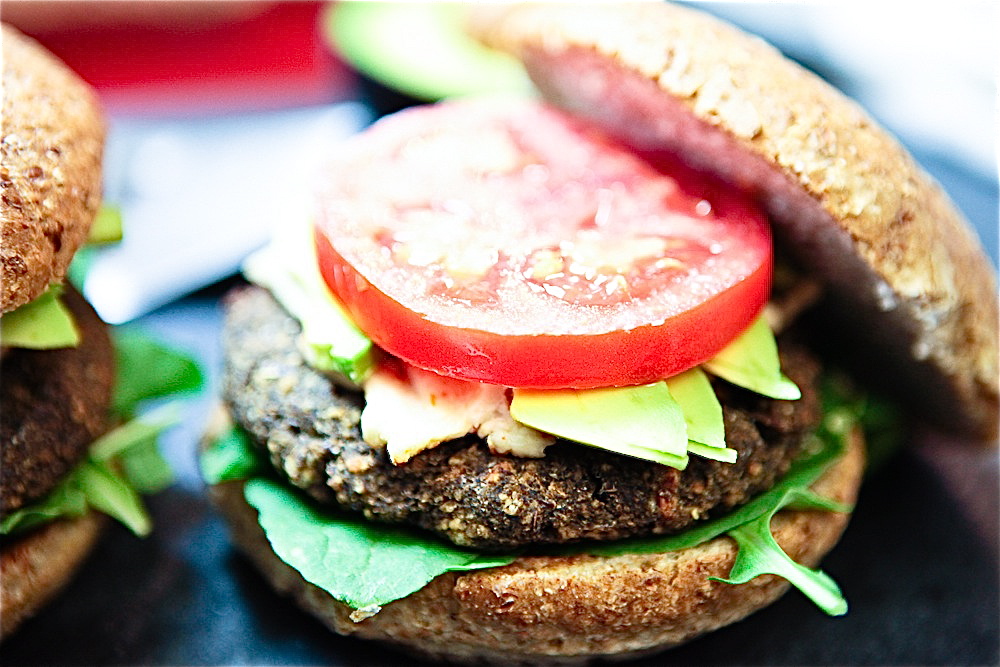 SUN-DRIED TOMATO CASHEW CHEEZ
Ingredients: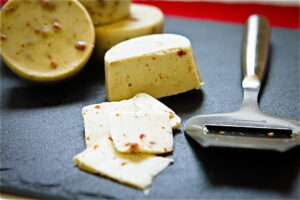 Instructions:
Instead of basil, sub 1 cup of sun-dried tomatoes.  Process with garlic, just as her instructions say.  When adding to the agar agar/cashew mixture at the end, you will need to stir more than just a few times to get it fully incorporated (and not in big clumps).  Enjoy!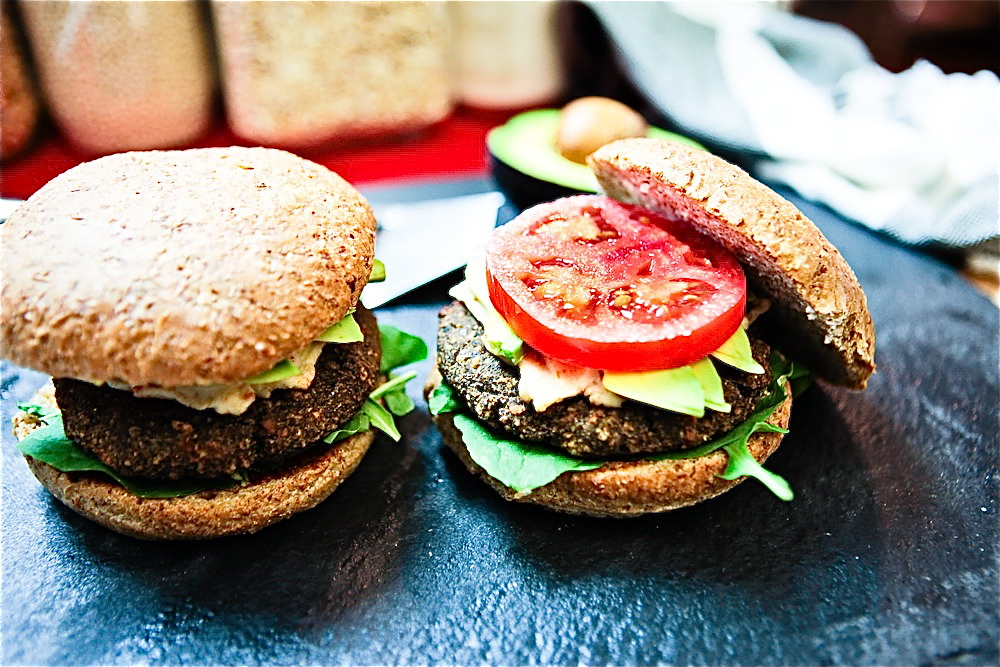 The night after these cheeseburgers, I introduced my new friend (the cashew cheez) to another new friend (these quesadillas), and they were a match made in heaven!
All Photos taken by Chris Miller

© Kristy Turner and Keepin' It Kind, 2012. Unauthorized use and/or duplication of this material (content and images) without express and written permission from this blog's author and/or owner is strictly prohibited. Excerpts and links may be used, provided that full and clear credit is given to Kristy Turner and Keepin' It Kind with appropriate and specific direction to the original content.