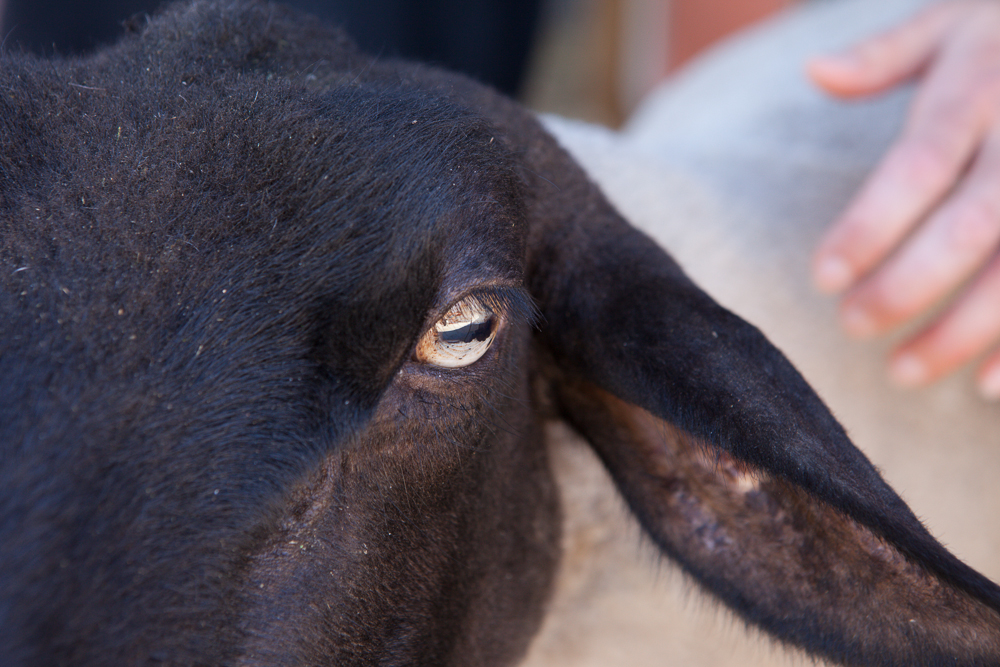 I am vegan for the animals.  Every choice I make is done so in an effort to make life better for animals on this planet.  Sometimes this drive is like a full-fledged bonfire, but sometimes life gets hectic or my mind gets clouded with other things and it dwindles down to just a flame.  The fire is always there but sometimes it just needs a little fuel.  Sometimes all I need is to just look into my dear canine companion's eyes and share a moment in our existence together, and sometimes I crave something a little larger.  This is when I visit animal sanctuaries.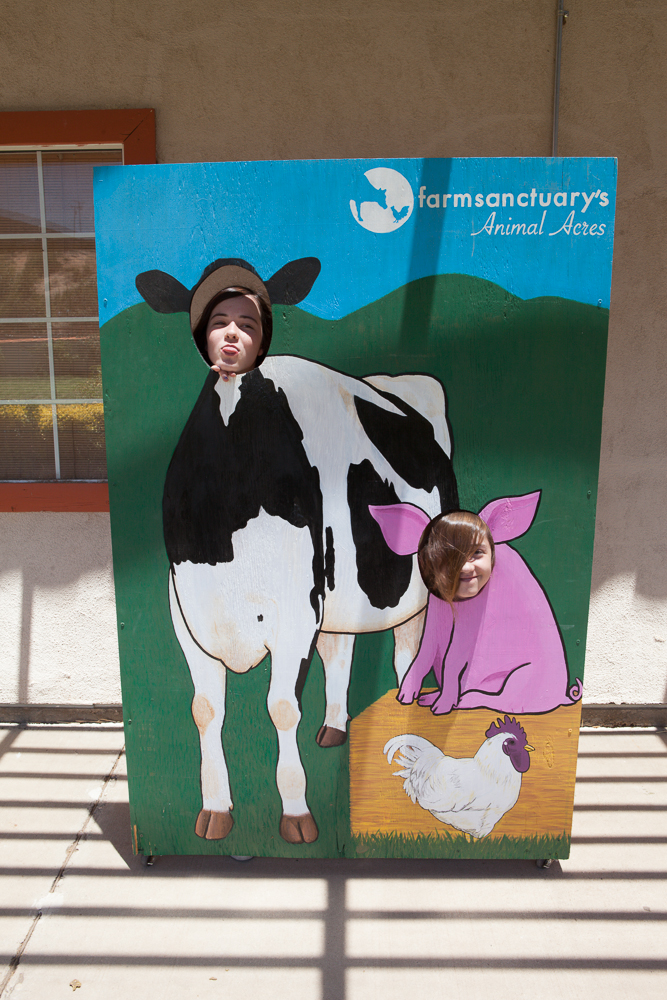 There are many animal sanctuaries throughout the U.S., but one that Chris and I very strongly support is Farm Sanctuary.  Farm Sanctuary rescues animals from factory farms, as well as other terrifying conditions, and then cares for them and gives them a home where they are safe from harm.  Though we donate to them regularly and participate in their Walk For Farm Animals every year, we had not yet visited their southern California location in Acton, Animal Acres.  So one beautiful sunny day in June, we traveled there with Maxwell and Sophia for a tour and to visit with the animals Farm Sanctuary has rescued.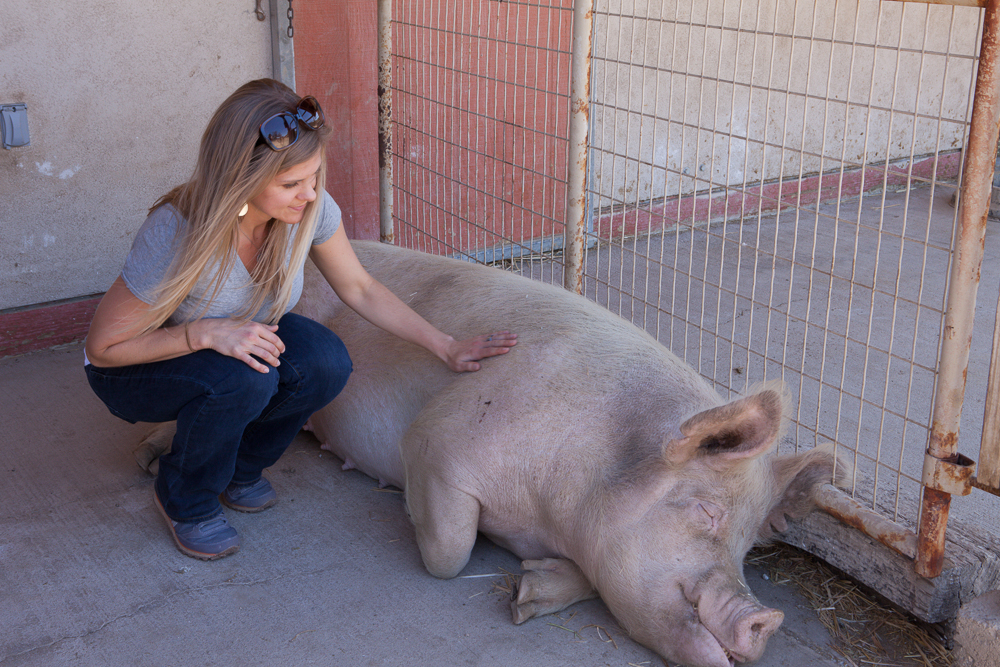 As you meet the animals during the tour, the tour guide explains to you the conditions that each animal typically comes from.  Though we already knew of the absolutely horrific lives these animals typically live, it was good for the twins to hear it from someone other than Chris or I.  During the tour, you also get to meet the individual animals, learn their names, and if they're up for it, get some petting and cuddling time in.  These are some of the wonderful animals we had the pleasure of meeting that day: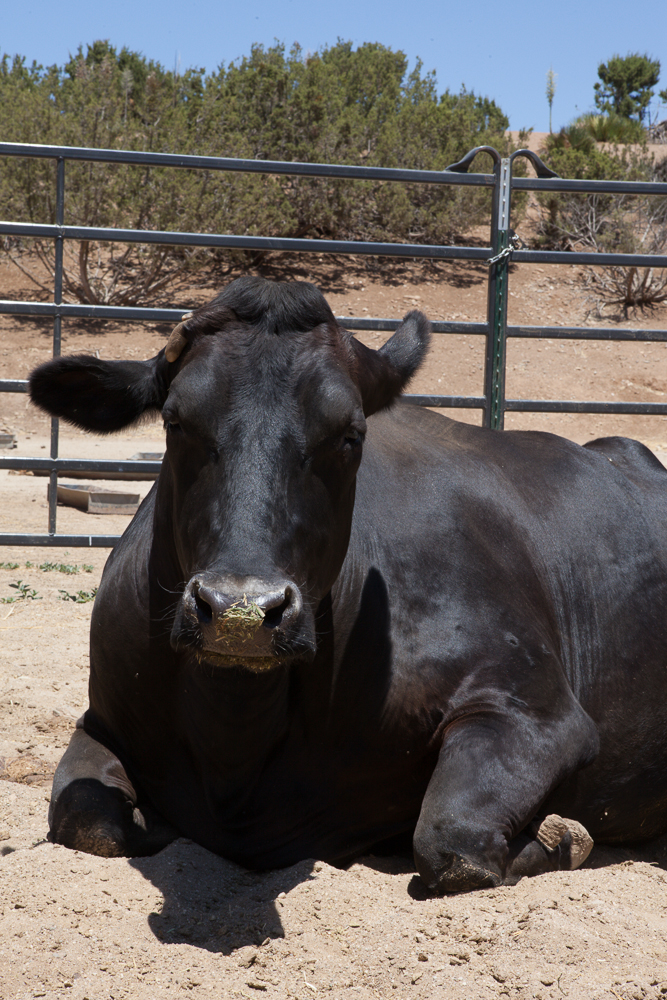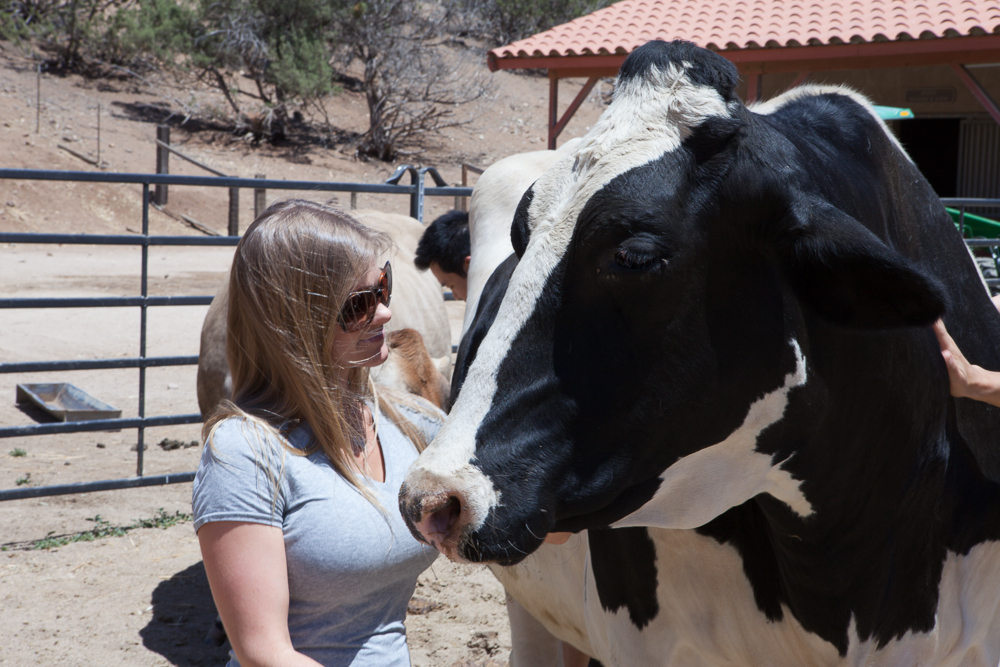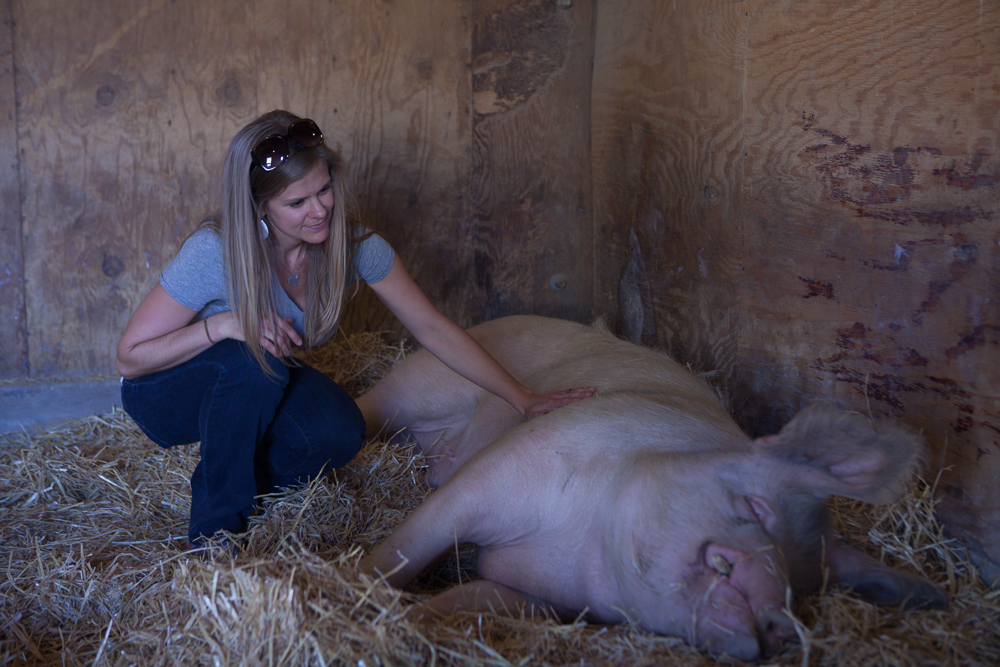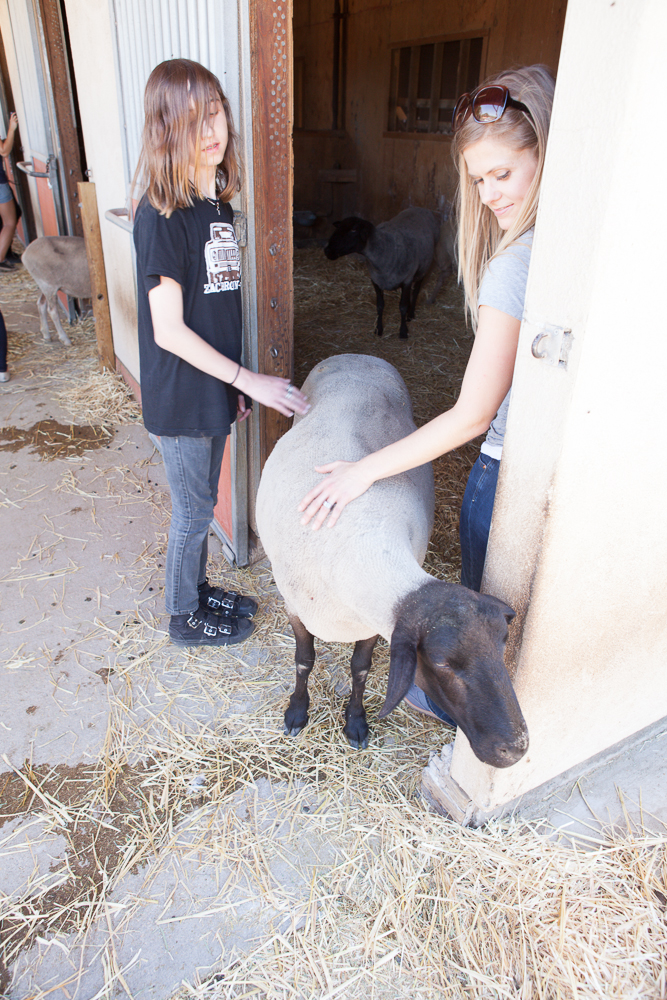 Farm Sanctuary has locations in southern California, northern California, and New York.  If you have the opportunity, please visit one of these locations and take some time to meet the animals.  Sometimes, there is nothing more blissful than rubbing a sleeping pig's belly or touching a cow's face and feeling the level of peace these magnificent creatures exude.  There's nothing like it to refuel your passion to help animals or to ignite a new flame altogether.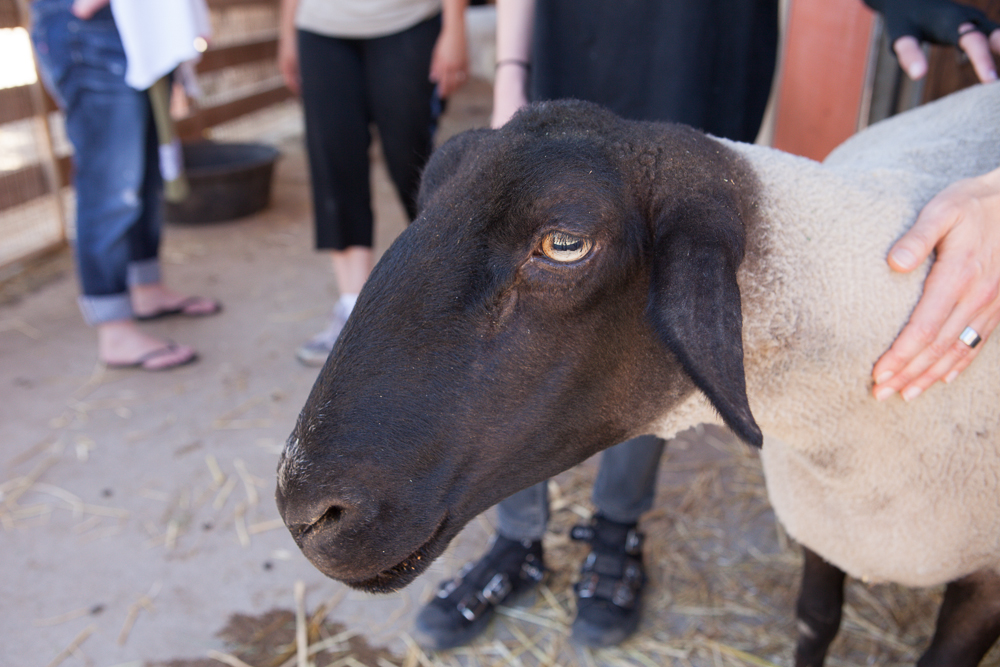 Photography by Chris Miller