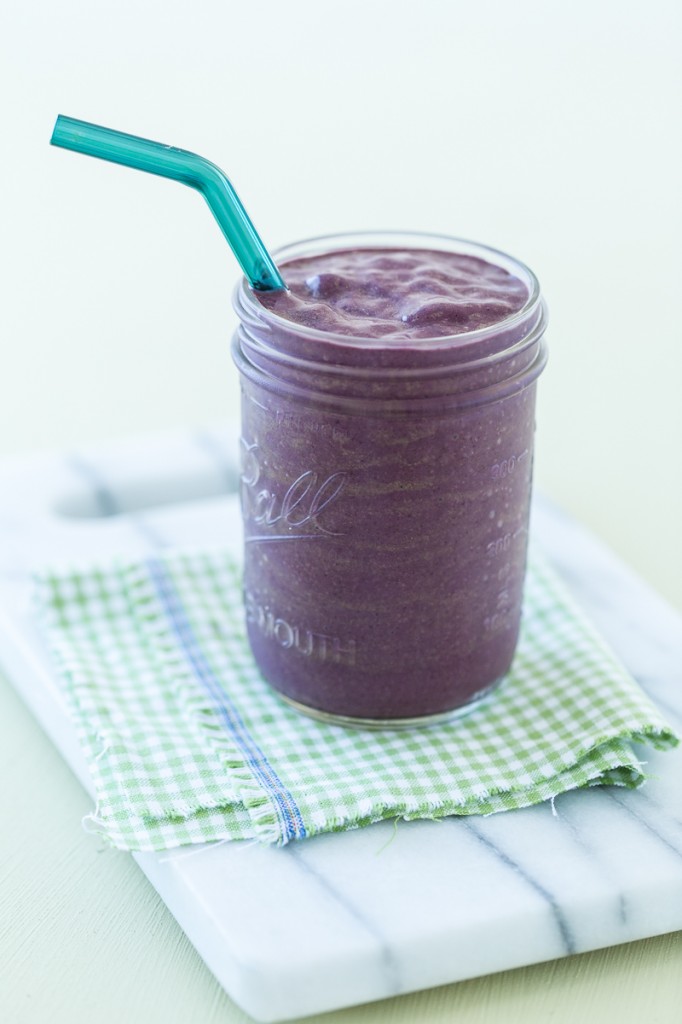 I prefer to eat clean, healthy food. I must confess, though, that lately I've been having a rough time staying on track.
A lot of it has to due with recipe testing for the cookbook. It's not normal for me to have three big meals a day but with my deadline approaching, testing and re-testing has taken a toll on my normal, healthy meal schedule (Sure, I could just taste each thing, but it's me we're dealing with). I'm not complaining- I'm so thankful for this opportunity and I'm loving every bit (and bite) of it.
Just when I was feeling like I needed to get back on track with lighter meals and smoothies for lunch, I received a guardian angel in the mail. This "angel" is actually a copy of Brendan Brazier's (former Ironman triathlete and mastermind behind Vega) newest book, the Thrive Energy Cookbook, that I received to review. As soon as I opened it, I was instantly drawn to the vast number of smoothies and juices and healthy snacks in the book. Then I saw drool-worthy sandwiches, succulent-looking bowls, luscious soups, and of course, decadent desserts. All the recipes were made with healthy, whole food ingredients just like I like. All of the recipes are marked with icons showing which are gluten-free, raw, protein-dense, super nutrient-dense, and which recipes are suitable for people transitioning to a plant-based or healthier diet. This book was just the inspiration I needed to get me back on track.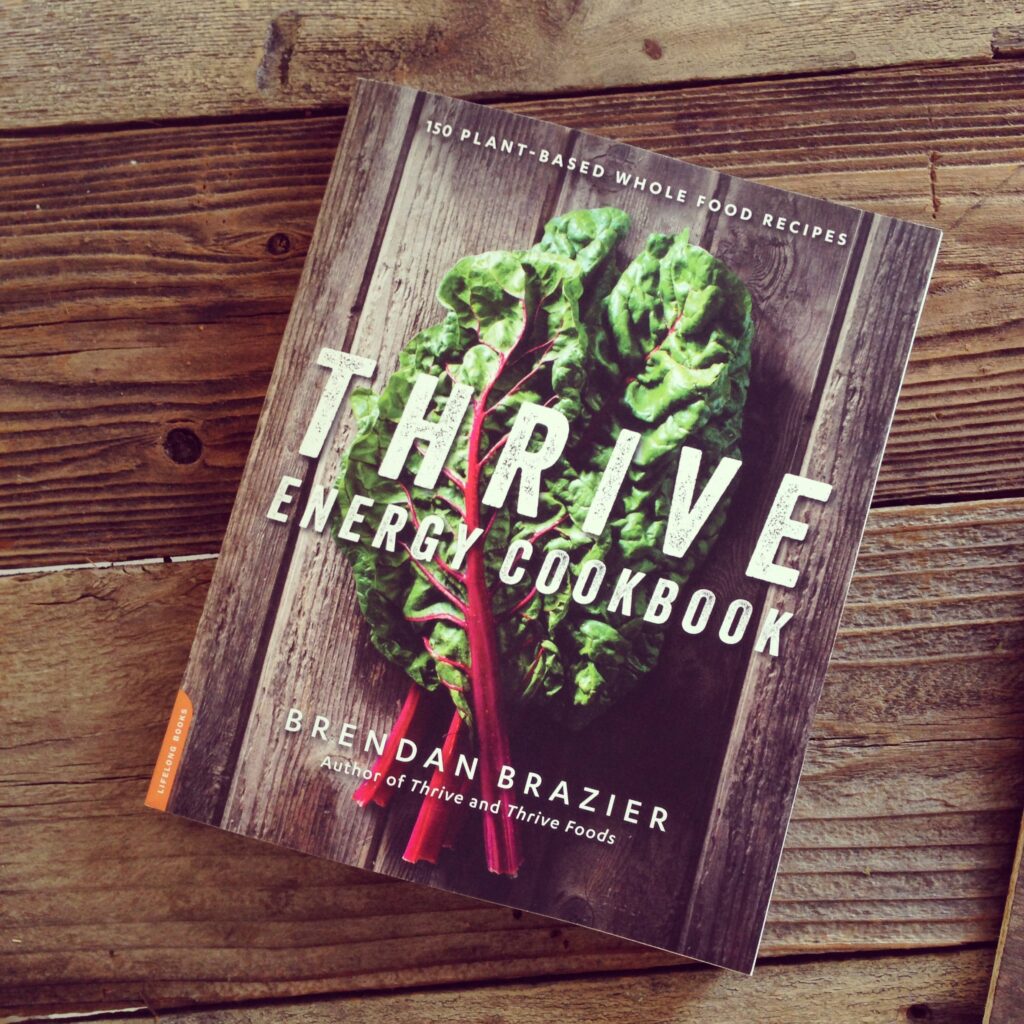 The first thing I made was the Vanilla-Almond Chai Latte. I don't own an espresso machine so I heated the almond milk in the microwave and then frothed it with my Aerolatte. I felt super fancy using a spoon to hold back the foam as I poured the milk over the chai tea mixture and then topping it all with the reserved foam. I had no idea a chai latte could be so easy!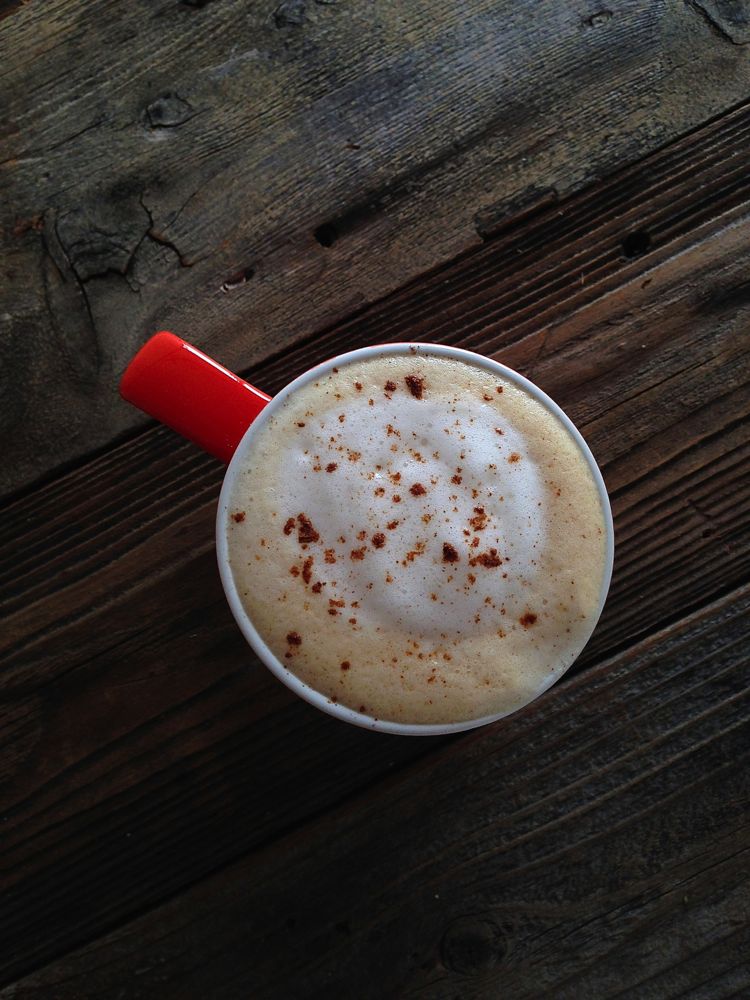 I also made the Black Bean, Avocado, & Chipotle Burgers for dinner one night.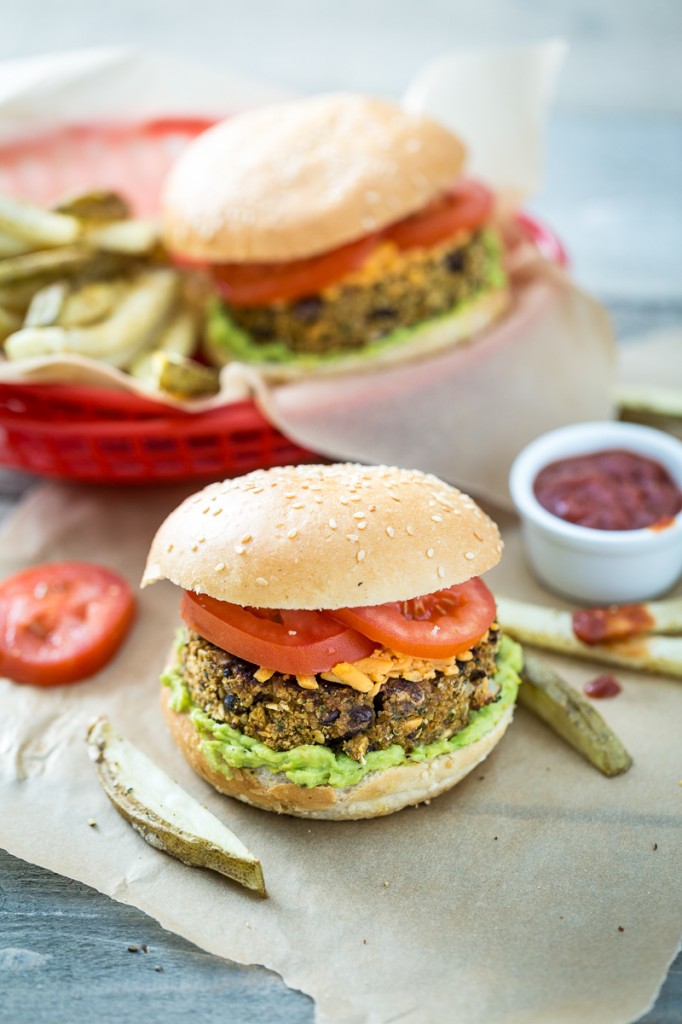 I subbed cooked quinoa for the brown rice because I had some leftover quinoa on hand. I didn't make the chipotle aoli because I lacked the correct ingredients, but I mashed up some avocado with lime juice and red pepper flakes. Probably not the same thing, but still super delicious.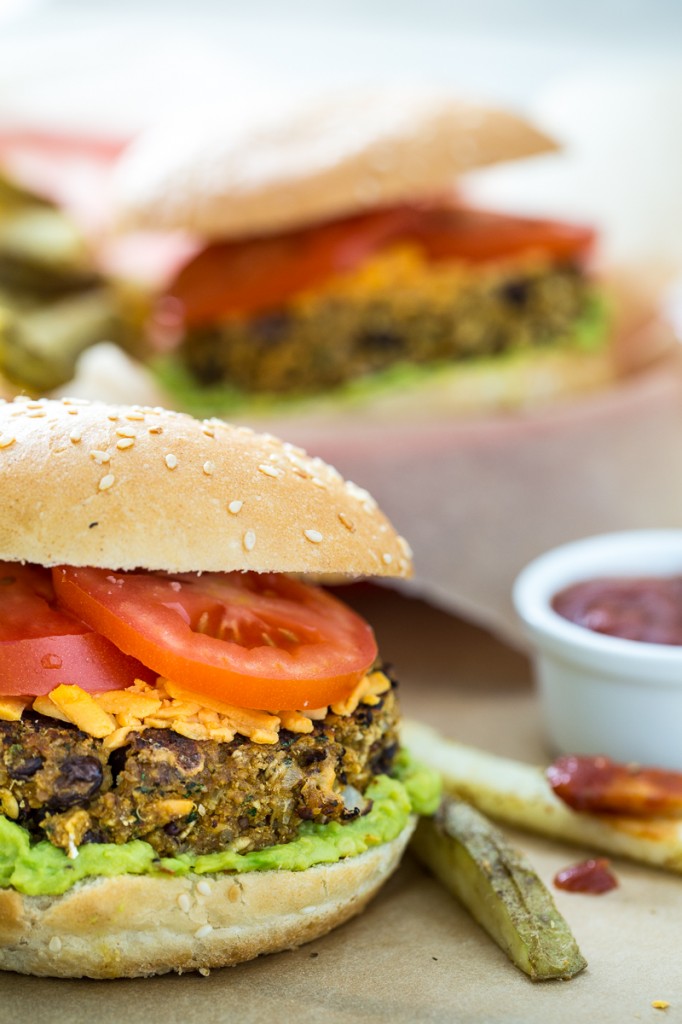 I made a few of the smoothies: The Mango-Orange Crush, The Super-Fruit Sangria, and the Acai-Berry Pre-Workout Energizer. Most of the recipes do not call for Vega products, but a few do. For the Acai-Berry Pre-Workout Energizer smoothie, I didn't have the Vega Sport Pre-Workout Energizer the recipe called for so I subbed Vega Bodacious Berry Protein Smoothie and drank it post-workout (though I'm sure it would've been just as wonderful without either products).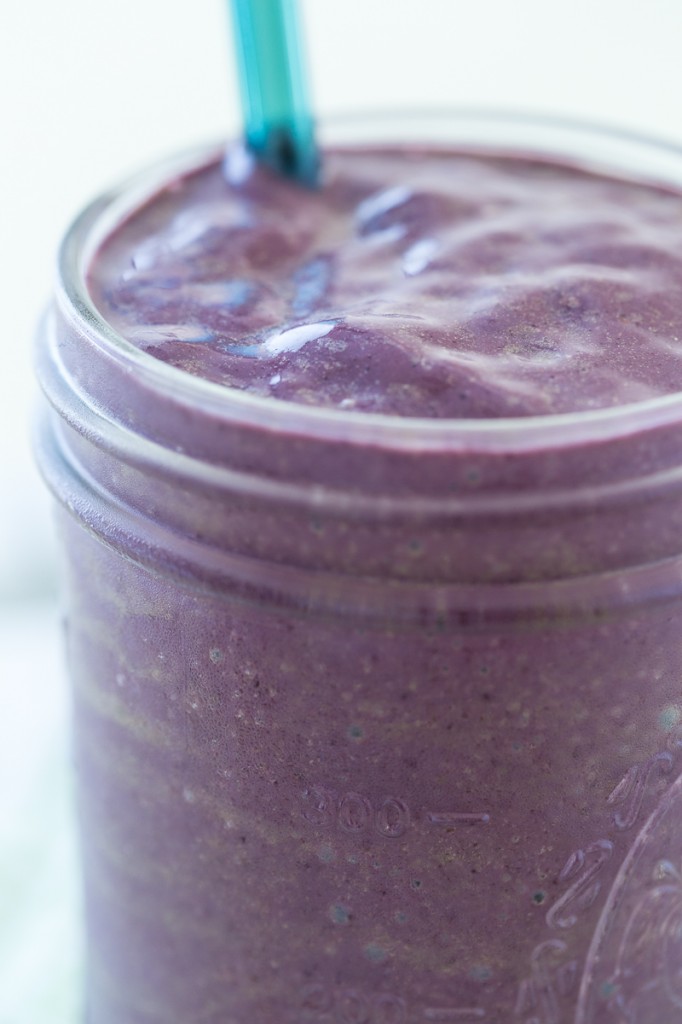 The folks at DeCapo Press and Vega are letting me share a recipe with you so I chose my most favorite smoothie of the bunch, the Acai-Berry Pre-Workout Energizer.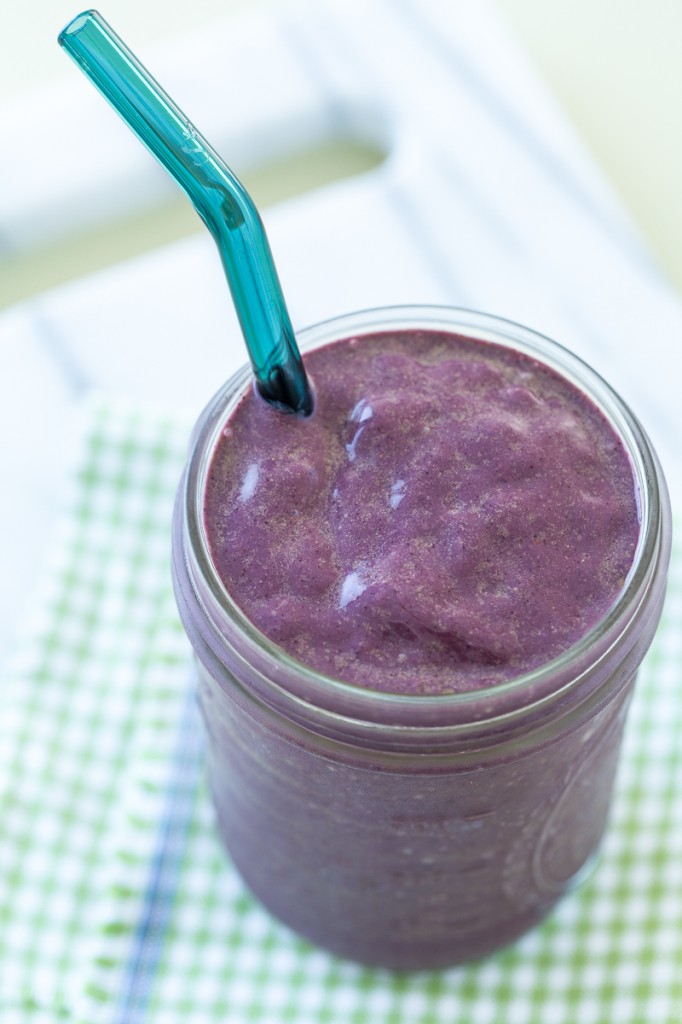 Acai Berry Pre-Workout Energizer + Thrive Energy Cookbook Review & GIVEAWAY!
Designed to be consumed about 40 minutes before a longer or especially intense workout, this easy-to-digest pre-workout fuel will provide your muscles with clean burning carbs to carry you through the toughest of workouts. Since it's in liquid form it will digest easily and therefore reduces the risk of a dreaded side stitch. Also, pineapple is high in a digestive enzyme called bromelain that further assists with digestibility. In addition, the Vega Sport Pre-Workout Energizer will give your fat metabolism a boost with its green tea and yerba mate, enabling your body to burn more body fat while sparing muscle glycogen, thereby directly boosting endurance.
Ingredients
4 fresh or frozen strawberries
1/3 cup (75 mL) chopped pineapple
1/4 cup (60 mL) fresh or frozen blueberries
1 scoop acai berry–flavor Vega Sport Pre-Workout Energizer
1/2 cup (125 mL) coconut water
1/2 cup (125 mL) acai berry juice
1 tbsp (15 mL) agave nectar or maple syrup (optional)
_*The agave is recommended if you're planning a workout that will exceed 3 hours _
About 2 cups (500 mL) ice cubes
_*If using frozen fruit, use less ice _
Instructions
In a blender, combine all the ingredients except the ice. Add ice to about 1 inch (2.5 cm) above the liquid line. Blend on high speed until smooth.
Notes
CREDITS: Thrive Energy Cookbook by Brendan Brazier Publisher: Penguin Canada
Vega is also being generous enough to let me give away 1 copy of Brendan Brazier's new Thrive Energy Cookbook here on the blog. The giveaway is open to U.S. and Canadian residents only and will run until 11:59pm on March 24th, 2014. Please use the box below to enter.

Thank you so much to Penguin Canada/DeCapo Press, Vega, and Brendan Brazier for letting me review this book and for hosting the giveaway. Thank you to all of you for stopping by and participating!
Disclaimer: I was given a copy of this cookbook to review but the thoughts and opinions expressed here are my own.
What do you use for inspiration when you need to "get back on track?"
Photography by Chris Miller