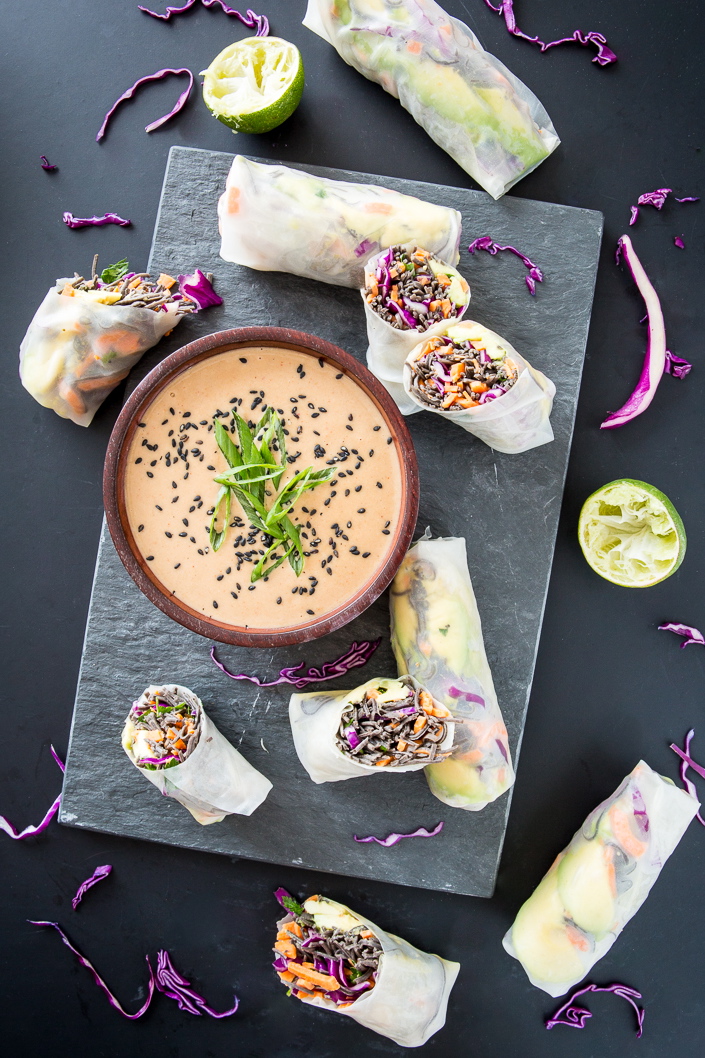 Happy Friday, everybody! I want to introduce you to my lunch for every day this last week. Lunch, meet everyone.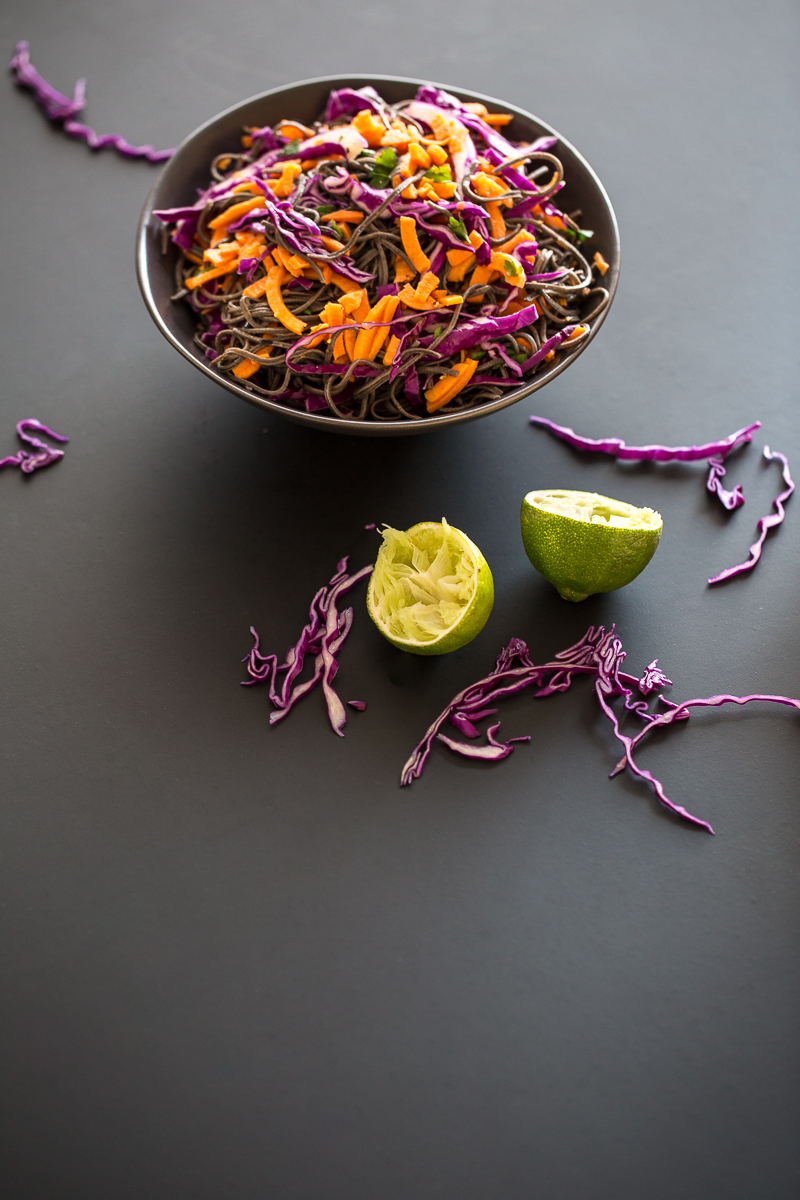 Awhile back, I was at the grocery store and I came across black bean pasta from a company called Explore Asian. I was amazed at the amount of protein and the fact that it was lower in carbohydrates than most pasta. Plus, it was gluten-free and made of black beans, guys! I was totally interested but I didn't buy a bag because I couldn't think of a way to serve it. So I figured that once I did figure a recipe out, I would come back and get a bag.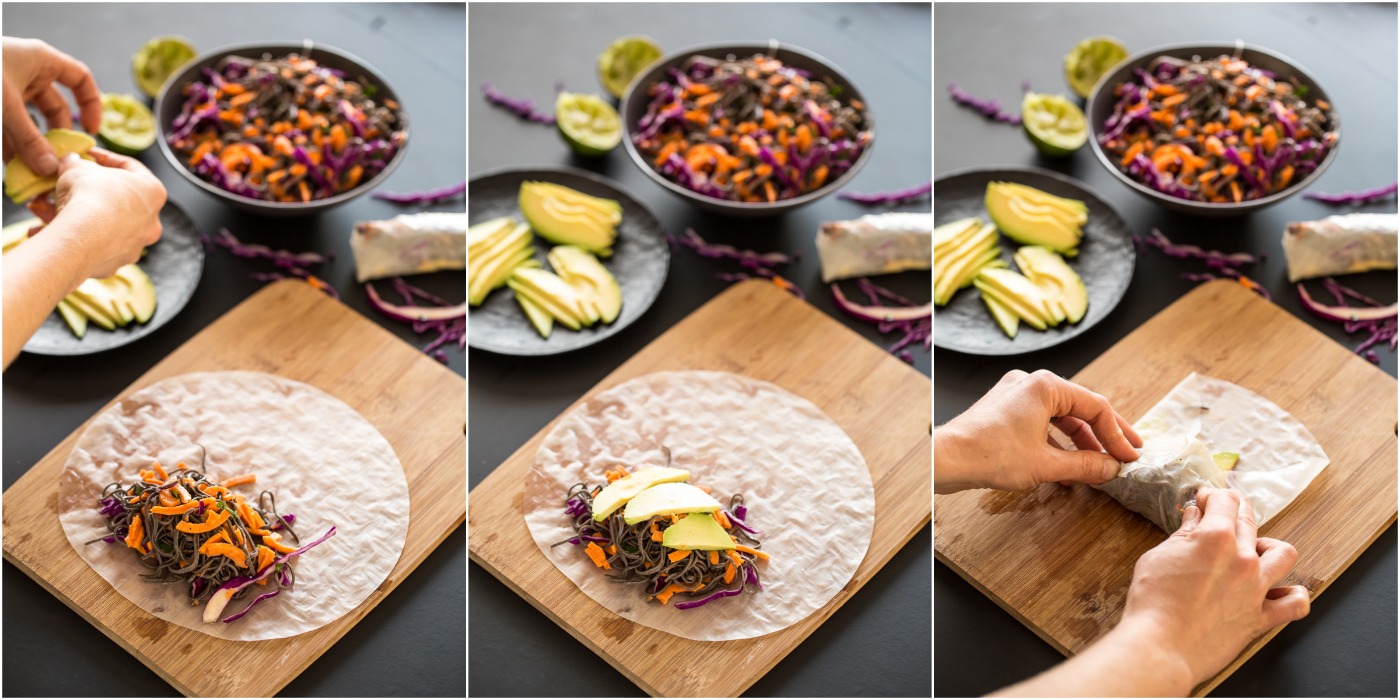 I never came up with anything so I never bought a bag. I thought about the pasta often, though, and every time I went to the store, I spent a moment staring at this interesting pasta, along with its sibling, mung bean pasta.
Then, a few months ago, Explore Asian contacted me and asked me to review their products. Of course I accepted seeing as how I'd been lusting after their products for a few months already at that point. So they sent me the black bean pasta, the mung bean fettuccine, their udon and lo mein noodles, and one of their noodle soups. I opened the box and set the pastas on my counter and stared at them everyday for the last couple months. Still, zero idea about what I was going to do.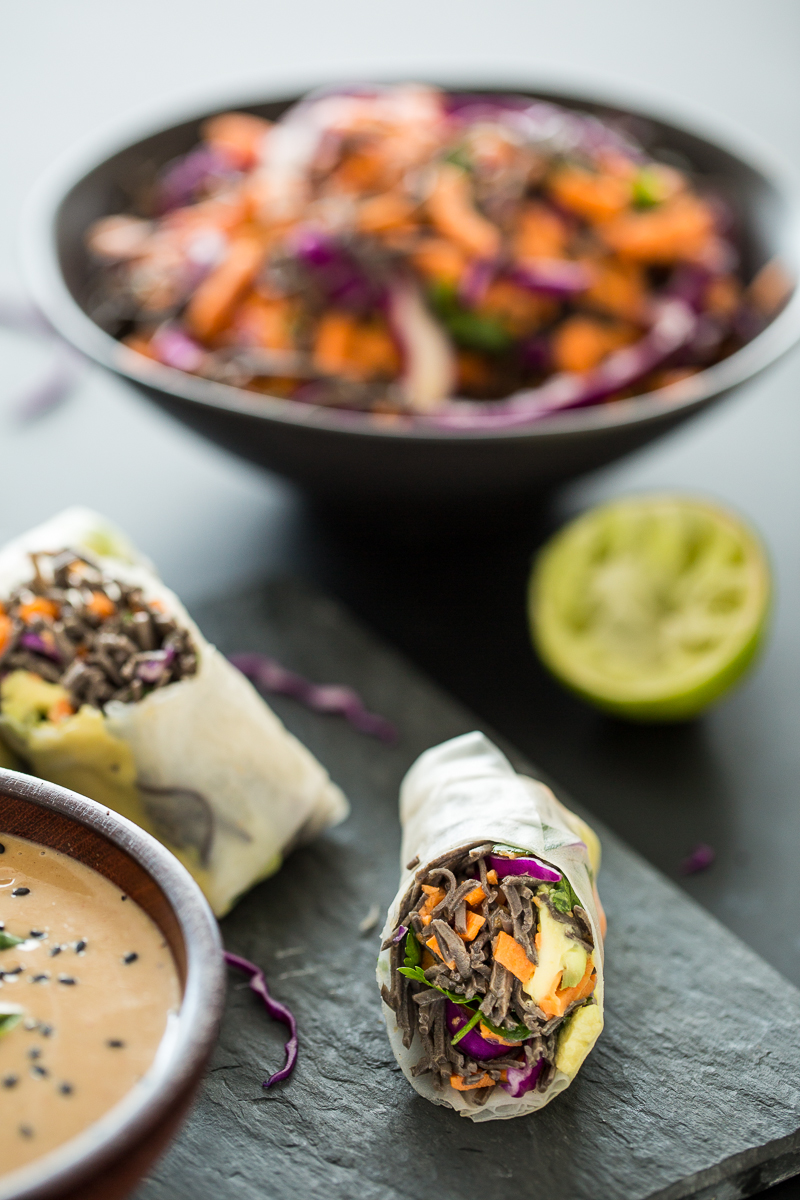 A couple weeks ago, I realized what my hang-up was. I was trying to figure out what kind of sauce I would serve this pasta with, like one would with a traditional bowl of pasta. I began brainstorming my favorite black bean flavor combos and when I thought of my favorite black bean companion, sweet potatoes, a little bell went off. Ding, ding, ding! I was on to something.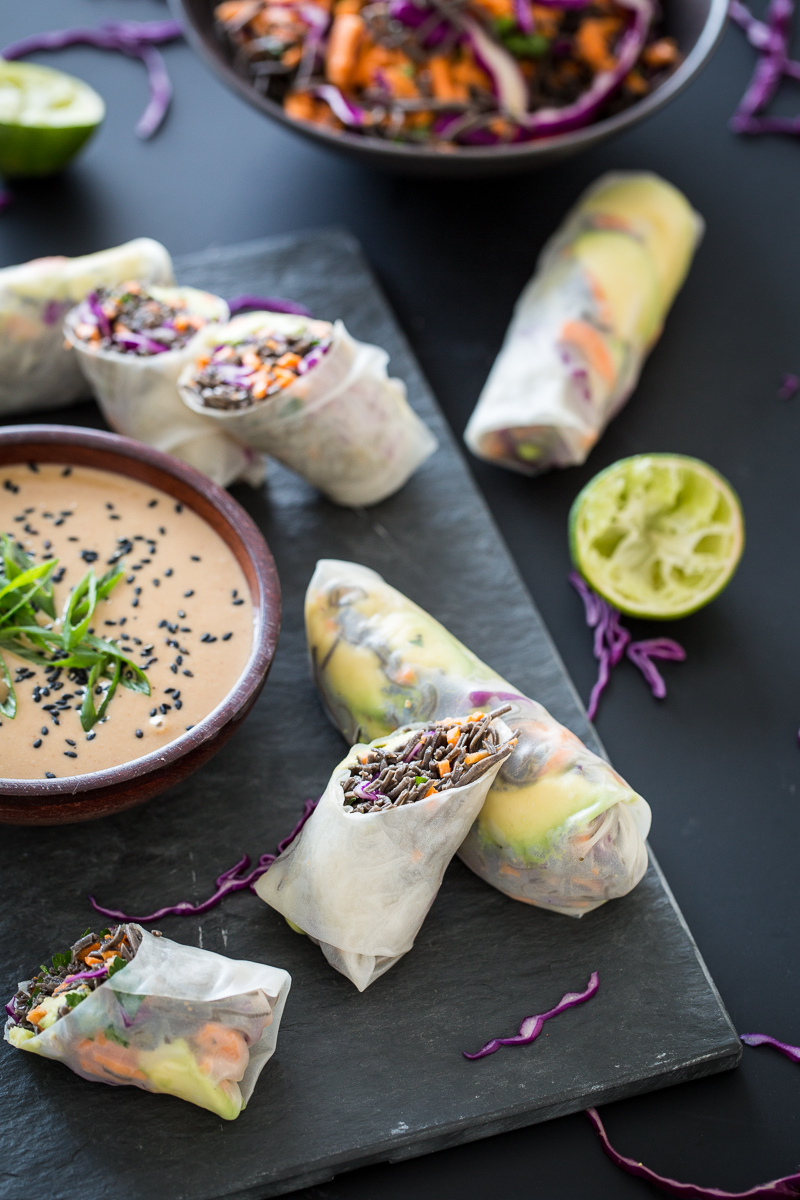 All of a sudden all of these ideas came pouring in and this is what I finally settled on: Summer rolls packed with a salad of sweet potato pasta (made with my spiralizer, though a julienne peeler would work just as well), Explore Asia black bean pasta, and red cabbage (because it's pretty and it's my favorite vegetable at the moment. I can't stop.), tossed in a light toasted sesame oil and lime juice dressing. I also stuffed some avocado slices into the rolls because everything is better with avocado. I served them with a coconut milk and lime-based tahini sauce which is so good that I want to dip everything in it (especially whole leaves of red cabbage. I told you, I can't stop.).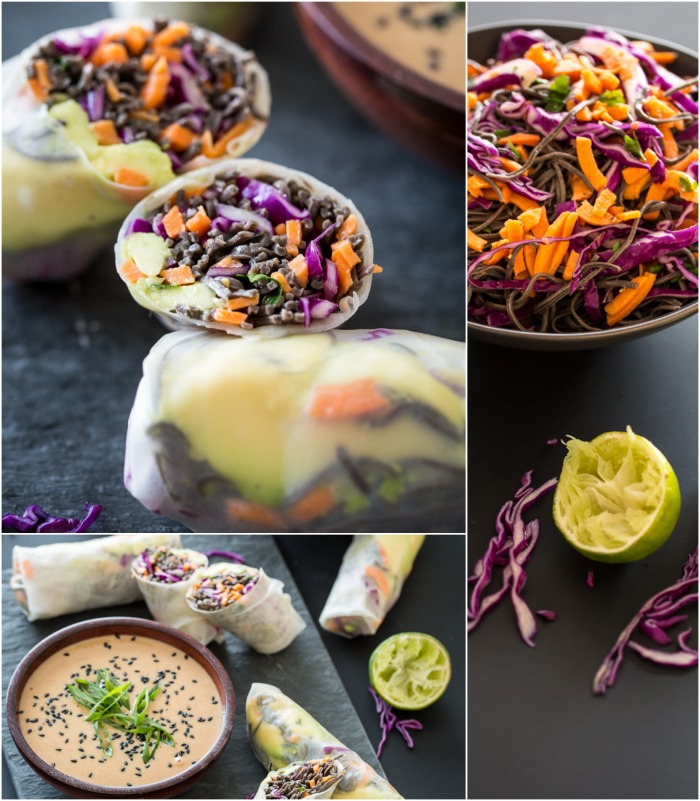 I could be biased because I'm on a random summer roll kick at the moment, but these rolls, guys! The black bean pasta is on the chewy side, which I like, and almost reminds me of chow mein (especially after being tossed in the toasted sesame oil). I'm seriously infatuated with them and feel like another batch is going to be made really soon. Just consider these rolls my lunch for an indefinite amount of time.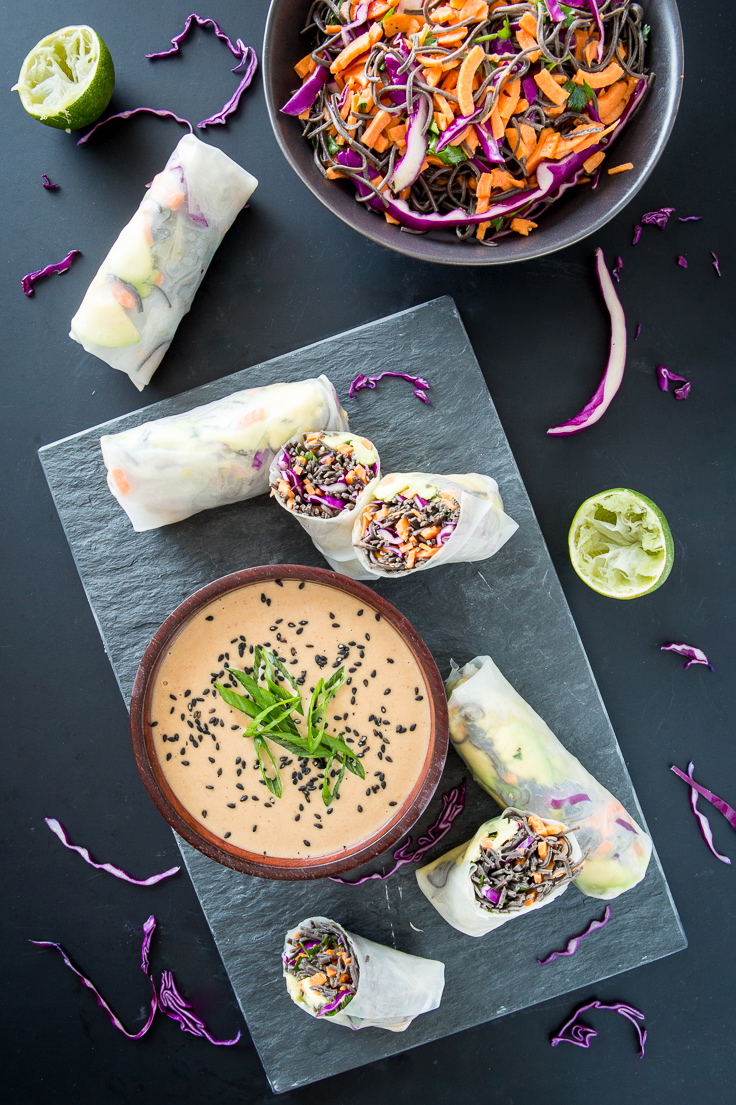 Sweet Potato-Black Bean Pasta Summer Rolls with Coconut-Lime Tahini Sauce
Ingredients
1/2 cup tahini
1/4 cup canned lite coconut milk
2 tablespoons fresh lime juice
1 1/2 tablespoons tamari
1 1/2 tablespoons maple syrup
1 teaspoon sriracha sauce (or hot sauce)
1/2 teaspoon ground ginger
1/4 teaspoon garlic powder
1/2 package of Explore Asia black bean pasta
1 sweet potato, peeled
1/4 red cabbage, shredded or very thinly sliced
1/3 cup fresh chopped cilantro
1 tablespoon sesame oil
1 tablespoon lime juice
1 tablespoon tamari
1/2 tablespoon agave syrup
salt and pepper to taste
1 avocado, thinly sliced
8 sheets of rice paper
Instructions
In a medium bowl, combine all of the dip ingredients and stir together until combined. Set aside.
Use a spiralizer to turn your sweet potato into pasta. If you don't have a spiralizer, just use a julienne peeler to create ribbon pasta.
Bring a large pot of water to a boil and add a pinch of salt. Add 1/2 of the package of black bean pasta and stir. Let cook for about 4 minutes before adding the sweet potato pasta. Let cook for 2 more minutes and pour all of the pasta into a colander. Rinse with cold water to prevent the pasta from cooking any further.
Transfer the sweet potato and black bean pastas to a large bowl. Add the red cabbage and cilantro and add salt and pepper to taste. In a small bowl, mix together the toasted sesame oil, lime juice, tamari, and agave syrup. Toss the salad with the dressing and set aside.
Fill a wide bowl with warm water. Dip one sheet of rice paper in the water and promptly remove it. It should easily bend but not be soft yet. It will continue to absorb the water and get softer. Lay the rice paper out on a dry surface.
About 1 inch from the edge closest to you, place a pile of the pasta salad. The pile should be roughly 1/3 cup, maybe a bit more. Lay 2 to 3 avocado slices over the pasta. Take the edge closest to you and fold it over the filling. Continue to roll, using your fingers to tuck the filling in as you go. Once the filling is completely tucked (about halfway rolled), fold the left and right edges over the filling and continue to roll until completely sealed. Repeat with the remaining rice paper sheets and ingredients. Serve immediately.
Notes
This salad provides for a lot of rolls. If you wanted to do 16 to 20 summer rolls, just use that many sheets of rice paper and use another 1 to 2 avocados. Try to only make as many as you will eat that day because summer rolls don't keep well. Just chill the leftover salad in an airtight container and use it whenever you want to make the rolls.
Or just forget the rolls, toss the pasta in the tahini dip, and grab a fork.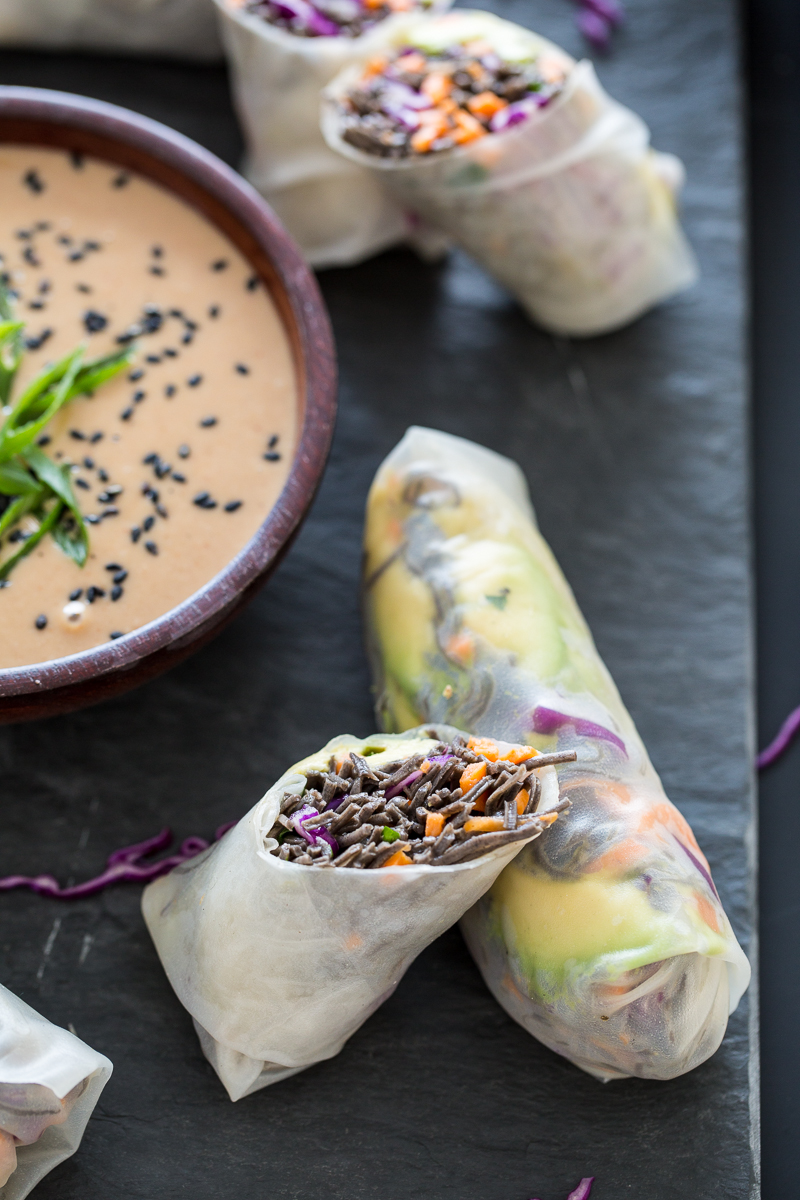 I am so thrilled with the products Explore Asian has sent me to review and I can't wait to experiment with them more. I'm also thrilled because Explore Asian has offered to give one of my readers the same products to try out. This giveaway is open to US residents only and will run until 11:59pm on March 5th, 2014. Use the box below to enter.

Thank you so much to Explore Asian for letting me try their wonderful products (I hope to share some more recipes using their pastas soon!). Thank you all for stopping by and participating in the giveaway. Good luck!
The winner of the Rise Bar Sampler Box giveaway is Jimmy Dang! Thank you to all who entered. Stay tuned for Monday when I will be having yet another giveaway! Have a good weekend!
Disclaimer: I was given these products to review but the thoughts and opinions expressed here are my own.
What sort of dish would you create with Explore Asian's bean-based pastas?
Photography by Chris Miller