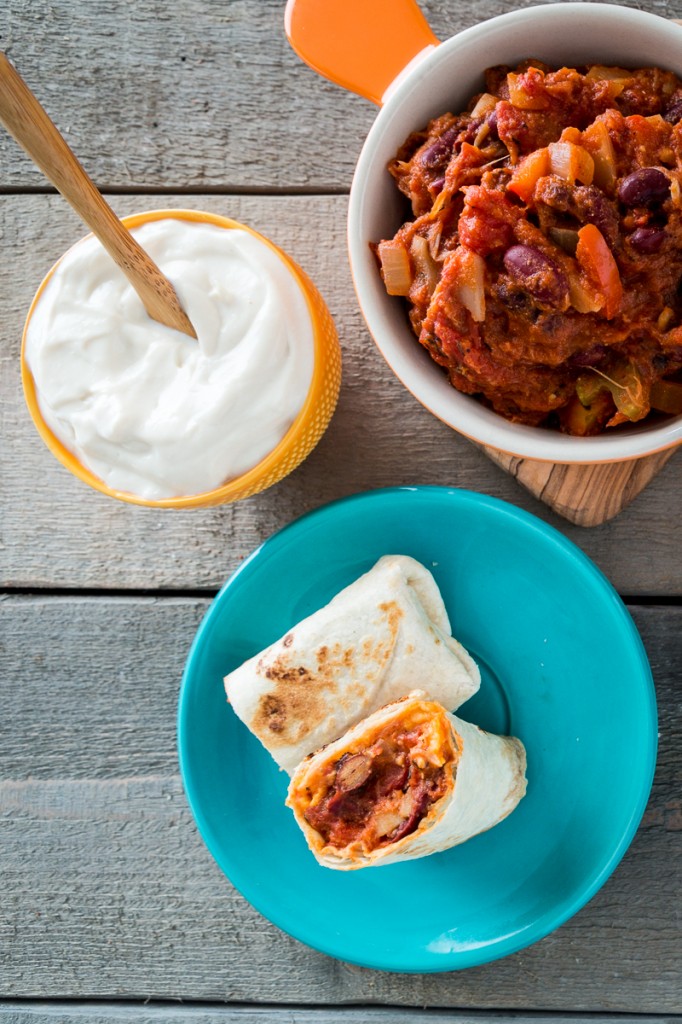 Man, leftover chili is such a pain in the butt.
Said no one ever.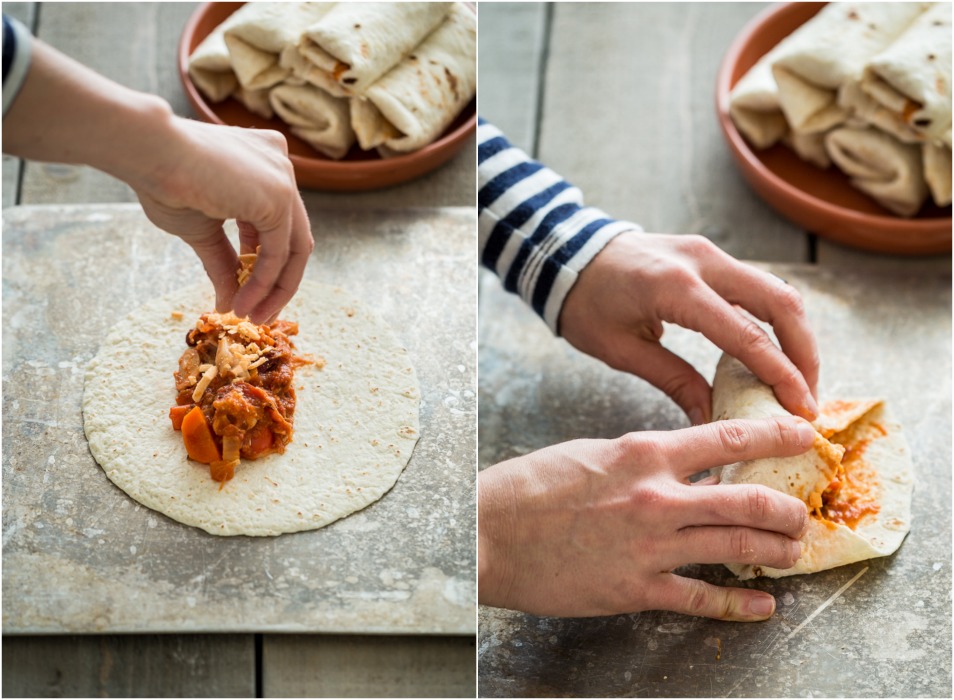 I'm very pro-leftovers in general, but chili is like the gift that keeps on giving. You think it's awesome the day you cook it? Try it the next day. Or a couple days after that. It's awesome x 100.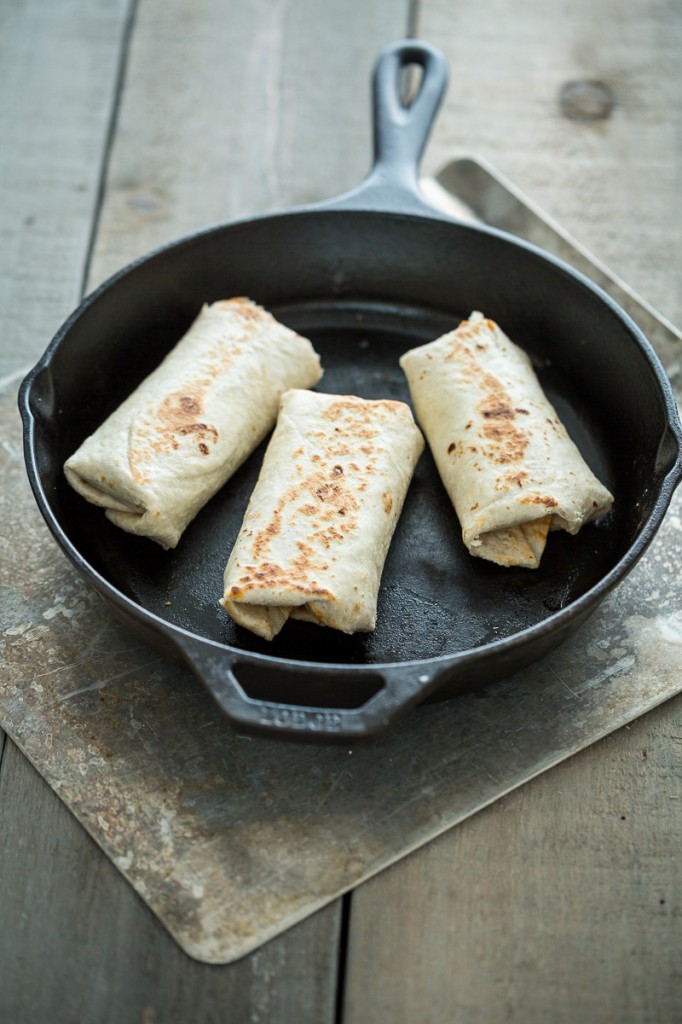 I've discussed before how much I like using leftovers to create brand new meals, so it should come as no big shock that I used leftover Pulled Jackfruit Chili to make these adorable little burritos. And that's the first time I've ever used "adorable" and "burrito" in the same sentence.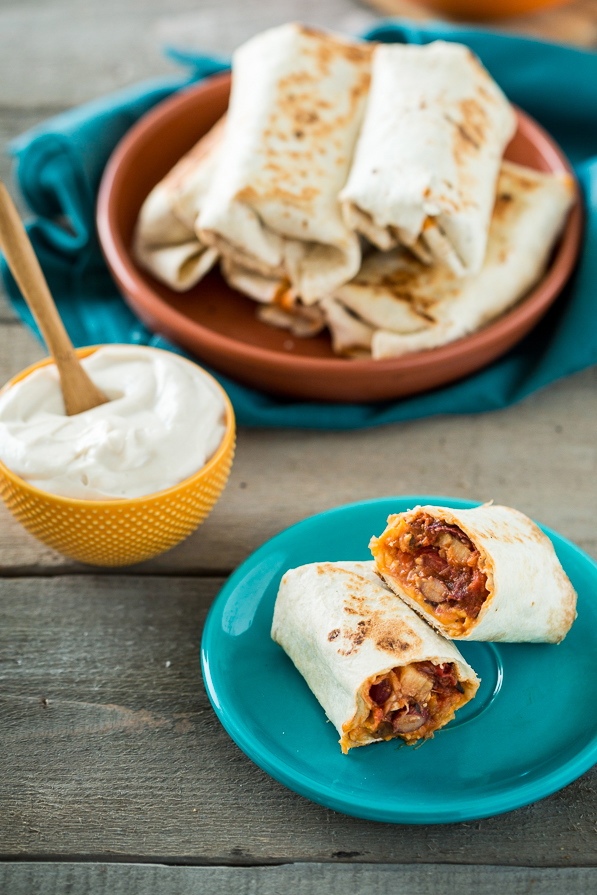 They might look a little rustic, shall we say, but oh. my. word. The crispness of the skillet-grilled tortilla combined with the steamy jackfruit chili and melty cheddar cheese (I used Follow Your Heart. Their new shreds are the shiznit!)(And that's the first time I've ever typed "shiznit.") is crazy good. To put it in perspective for you: Neither Maxwell or Sophia like burritos or chili (or beans for that matter), but they each wolfed one down and then asked for seconds. These burritos are so good they transcend picky tween taste preferences.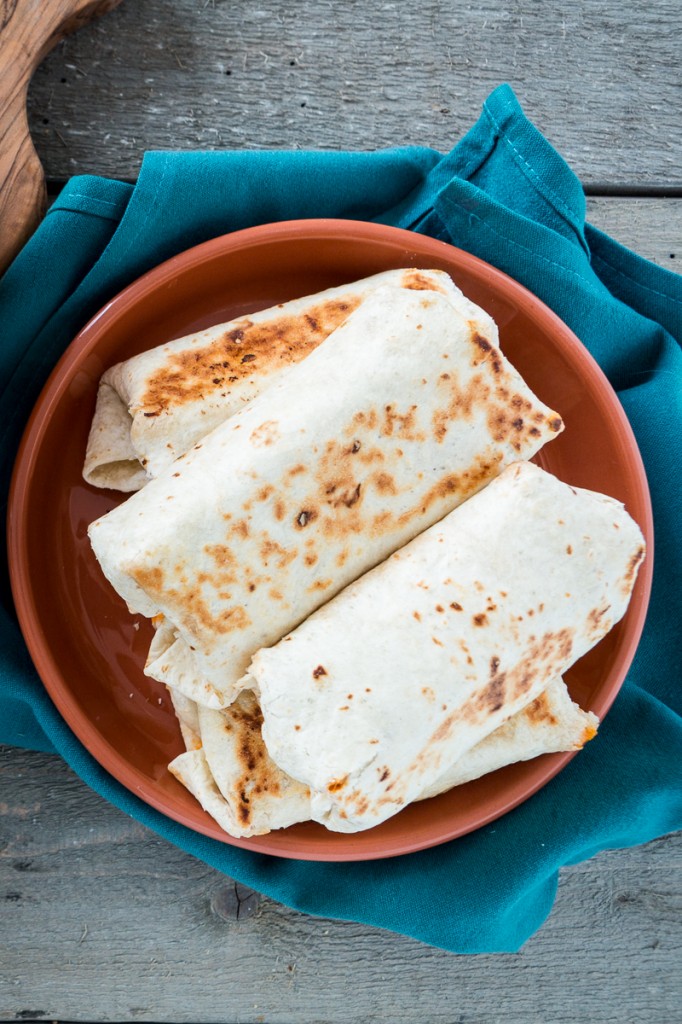 You know what's even better about these chili cheese burritos? They're mini-sized. Not only does that increase their adorableness factor, it means you can have a couple as a meal or serve some up as a snack for guests at your upcoming Super Bowl party or some other type of party where your guests like to enjoy good food. This recipe is easily doubled or tripled (depending on how much leftover chili you have) to feed a crowd but just be prepared- you're going to hear "What an adorable little burrito!" a whole lot.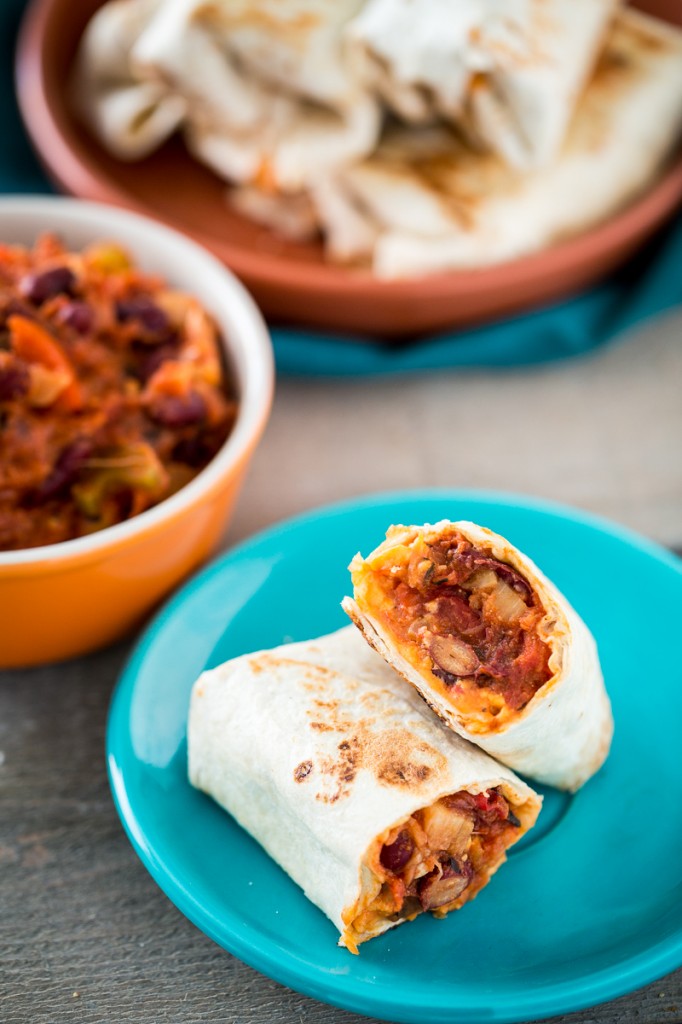 Mini Skillet-Grilled Chili Cheese Burritos
Ingredients
Instructions
Heat the tortillas by wrapping them in a damp kitchen towel and microwave for 30 seconds.
Spoon about 1/3 cup chili into the middle of the tortilla. Sprinkle cheese shreds on top of the chili. Fold the left and right ends of the tortilla over the chili. Carefully roll the tortilla, starting with the the side closest to you, over the chili and cheese, using your fingers to keep the edges folded in and the beans and cheese tucked inside. Place on a plate, fold side down.
Heat a large frying pan or griddle, preferably cast-iron, over medium heat. Generously spray the pan with olive oil. Place 2 or 3 burritos in the pan, fold-side down, and gently press on the top with a spatula. Let it cook for 2 to 3 minutes on each side or until the tortilla is crisp and golden. Repeat with remaining burritos. Serve warm.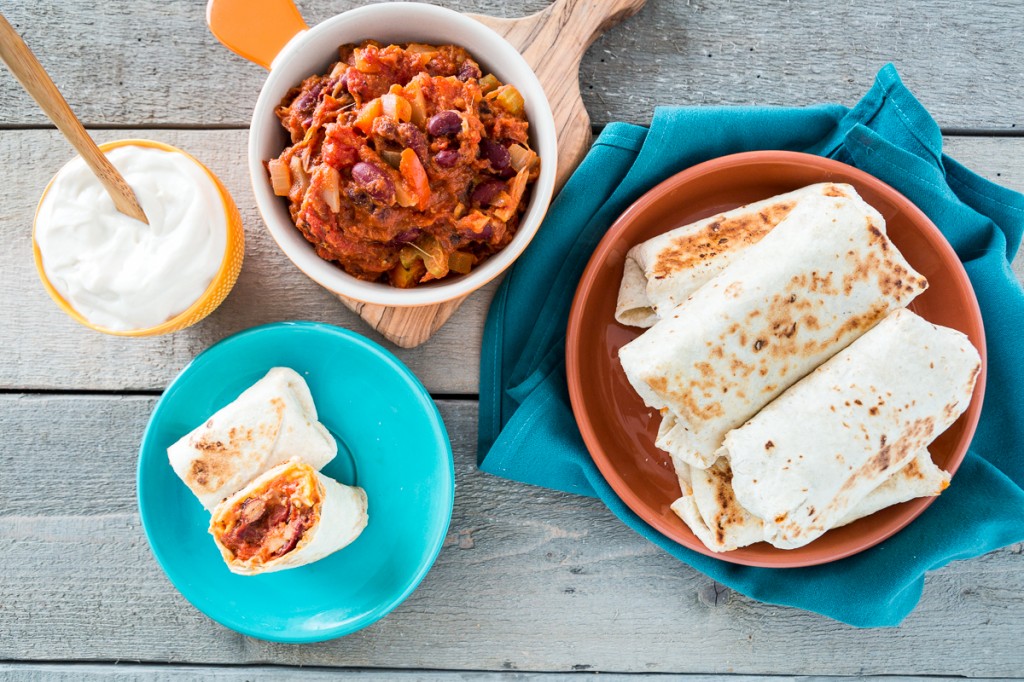 What's your go-to "Wow The Guests" party food?