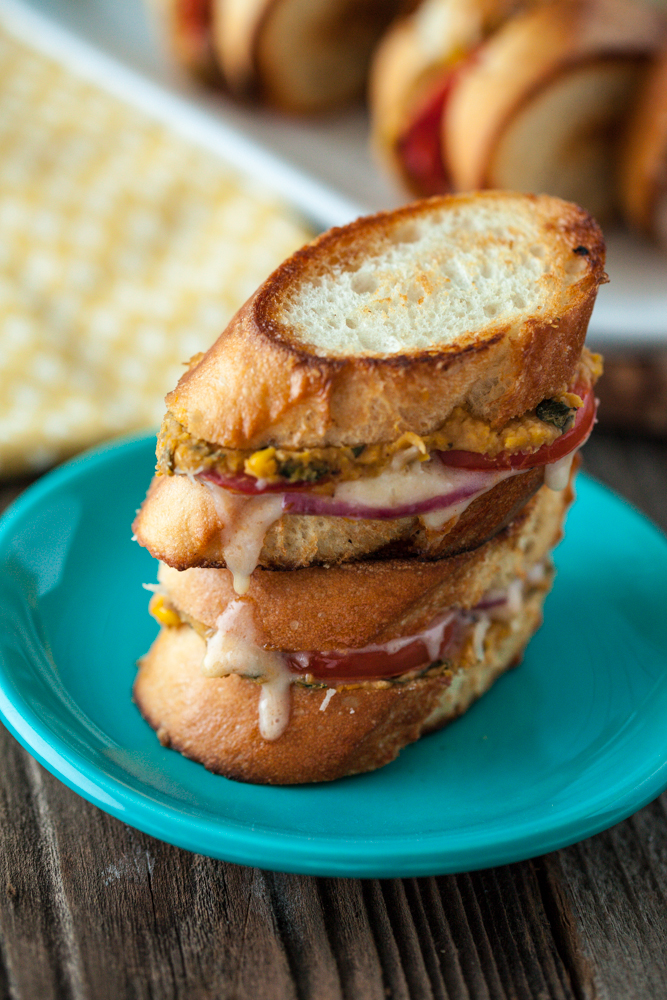 I'm a pretty big fan of leftovers, though I have a few rules regarding them.
Note:  These are silly, self-imposed rules that have little to do with health, sanitation or anything else one might need to be concerned with when dealing with leftovers.  They exist purely to satisfy my weird little tastes and OCD-type habits.
1.  I will not eat leftovers for the same meal the following day.  For example, I will not eat Monday's dinner leftovers for dinner on Tuesday.  Wednesday, the leftovers are fair game.  I didn't even realize that I do this until Chris pointed it out to me.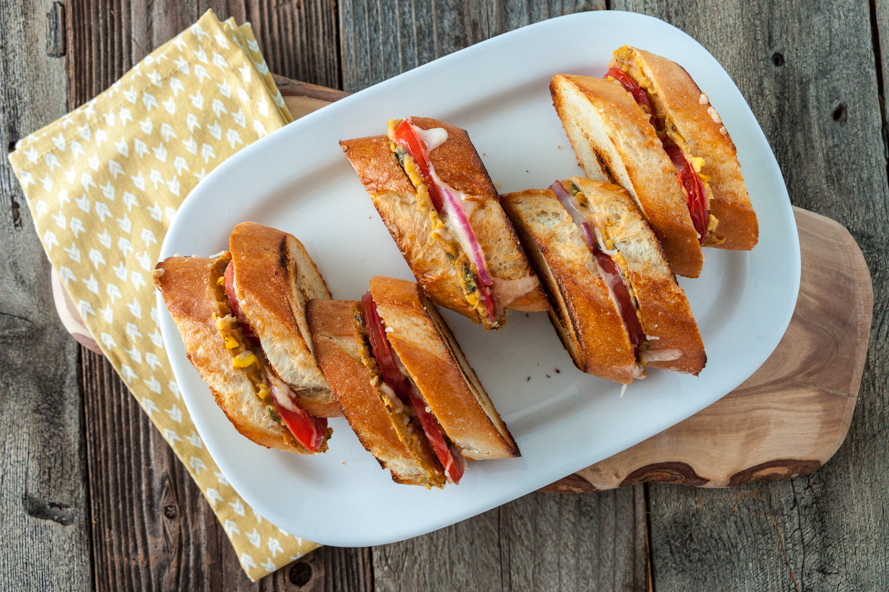 2.  The only time I will have leftovers the next day is if it is for a different meal period.  For example, Monday's dinner leftovers are totally acceptable for Tuesday's lunch.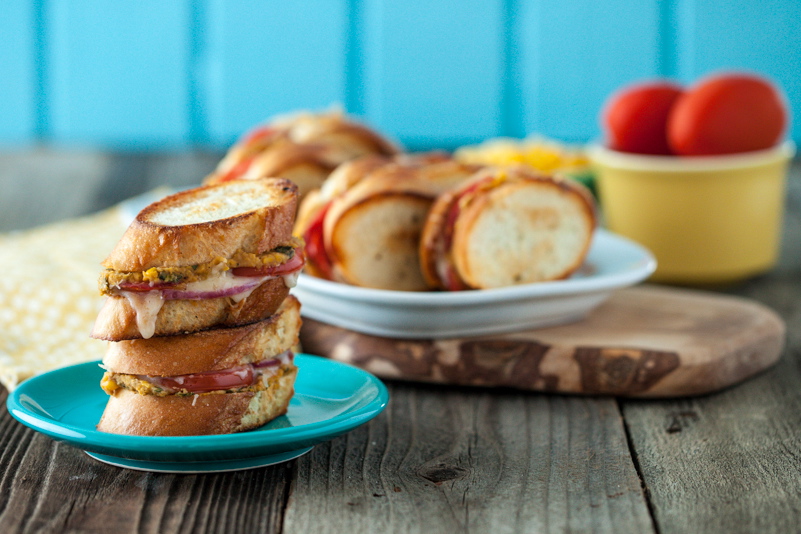 3.  I prefer to eat leftovers with something new.  I might cook up some new quinoa to go with those leftover beans and veggies or at the very least, make up a fresh salad to go with that leftover stew.
4.  If at all possible, leftovers can and will be used as an ingredient for a new meal.  For example, if I have some roasted corn and white bean spread leftover from the other night's pizza and some ancho chili cashew cheese leftover from yesterday's sausage french toast breakfast sandwich, then both can be used as ingredients for totally awesome grilled cheese sandwiches.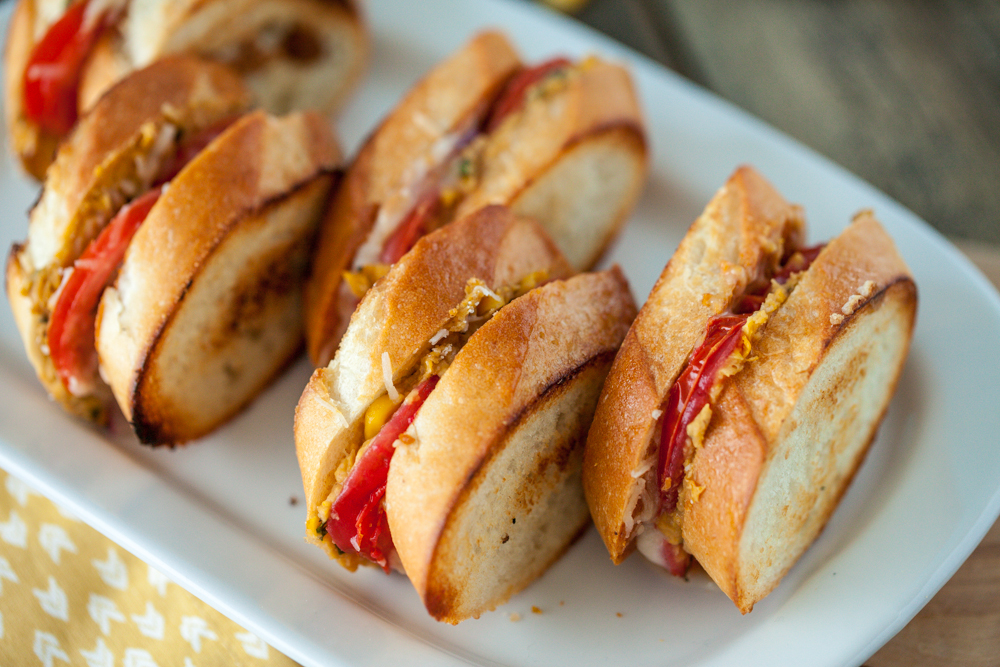 These sandwiches satisfy all of my little leftover rules which makes me like them all the more.  The roasted corn and white bean spread are from a dinner a couple nights ago and the cheese is from a different meal period the day prior so they satisfy rules 1 and 2.  The little mini sandwiches are made with slices from a fresh baguette and also include some freshly sliced roma tomato and red onion (rule number 3 totally satisfied).

It doesn't hurt that these little sandwiches are also ridiculously delicious.  I shouldn't have been surprised when combining super tasty elements of two recent dishes, but my first bite of these adorable little melty sandwiches shocked me a little.  The tiny bit of added vegan mozzarella just absolutely makes these sandwiches and the juiciness from the tomatoes accents the roasted corn and the spicy cashew cheese perfectly.  Of course, these sandwiches could totally be made on a different bread in a larger form, but tiny sandwiches are so much more fun (and cute).  They are messy (the tastiest foods usually are) but I didn't care because what I was licking off my fingers was just leftover heaven.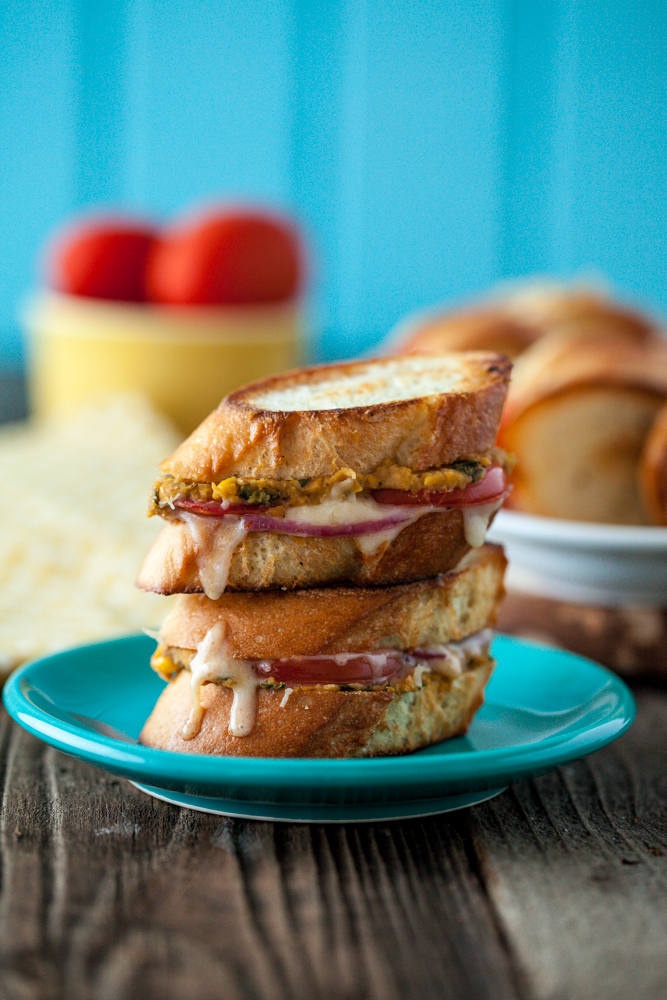 Mini Roasted Corn & White Bean Grilled Cheese Sandwiches with Ancho Chili Cashew Cheese
Ingredients
for the roasted corn & white bean spread

1 1/2 cups corn kernels (fresh or frozen)
olive oil spray
1/2 teaspoon smoked paprika
1 15oz can of great northern white beans (or 1 1/2 cups cooked beans)
1/4 cup vegetable broth
1 teaspoon minced garlic
1 teaspoon cumin
1/2 teaspoon liquid smoke (optional)
salt and pepper to taste
1/4 cup fresh chopped basil

for ancho chili cashew cheese

1/2 cup raw cashews, soaked for 1-2 hours (or overnight), reserve the water
5 tablespoons of reserved soaking water
2 tablespoons nutritional yeast
1 teaspoon white miso
1 1/2 teaspoons ancho chili powder
1 teaspoon smoked paprika
1/2 teaspoon ground cumin
1/2 teaspoon garlic powder
1 baguette
vegan mozzarella shreds (I used Trader Joe's brand, but daiya would work just as well)
2-3 roma tomatoes, thinly sliced
olive oil spray
Instructions
make the roasted corn and white bean spread

Preheat the oven to 450. Line a baking sheet with parchment paper. Spread the corn kernels out on the baking sheet. Lightly spray with olive oil and top with salt, pepper, and smoked paprika. Toss to coat. Roast for 10 minutes, tossing once halfway through. Remove from the oven and let cool for a few minutes.
Combine 1 cup of the roasted corn with the other corn puree ingredients and puree until smooth. Add in the remaining corn kernels and the basil and pulse a few times until incorporated and the corn is broken up into chunks. Set aside.
This can be done a day or two in advance, if needed. Blend all ingredients in a food processor until smooth. Add more water to thin out the sauce, if necessary. Chill until ready to use.
Slice the baguette on a light diagonal, making about 12-16 1/2 inch thick slices.
On one baguette slice, spread about 1 tablespoon (or a little more if needed) of the corn & white bean spread. Top with 1-2 tomato slices and sprinkle with a little vegan mozzarella shreds.
On the baguette slice, spread about 1/2 a tablespoon of the cashew cheese. Place on top of the other slice (on top of the tomatoes), cheese side down.
Repeat with the remaining baguette slices.
Heat a large frying pan or griddle over medium-low heat. Lightly spray with olive oil. Place a few of the sandwiches on the pan/griddle and lightly spray the tops of the sandwiches with more olive oil spray. Cover the pan with a lid or make a "tent" with aluminum foil. This helps hold in the heat and helps the cheese melt more quickly. Flip after 3-4 minutes (once the bread is golden and toasted) and cook for about 3-4 more minutes. Remove from the pan/griddle and place on a plate covered with a kitchen towel to keep warm. Repeat with the remaining sandwiches. Serve immediately. Enjoy!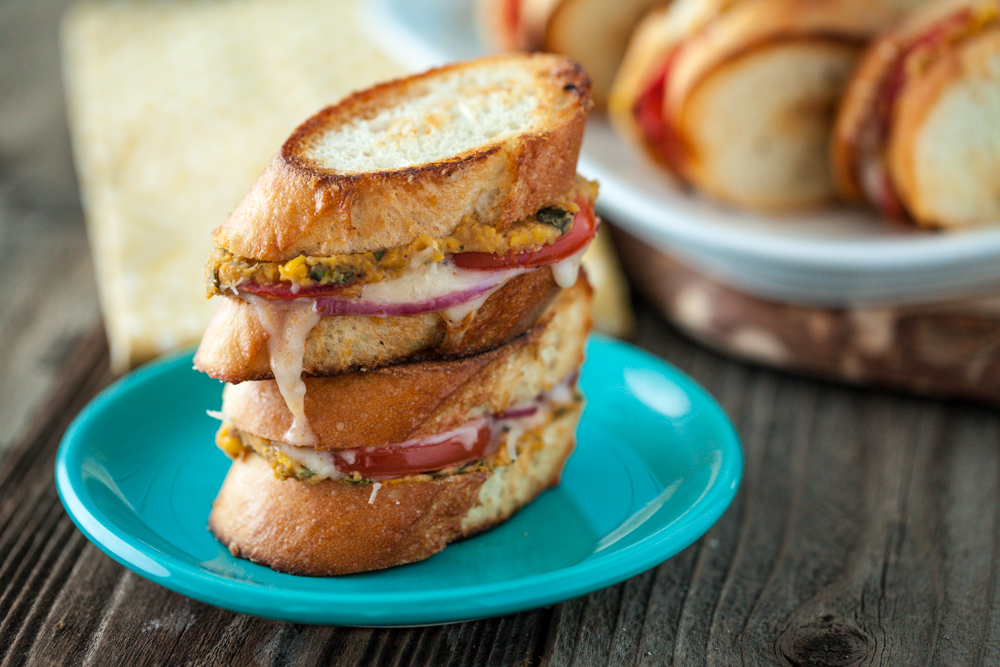 What are your thoughts on leftovers?
Photography by Chris Miller