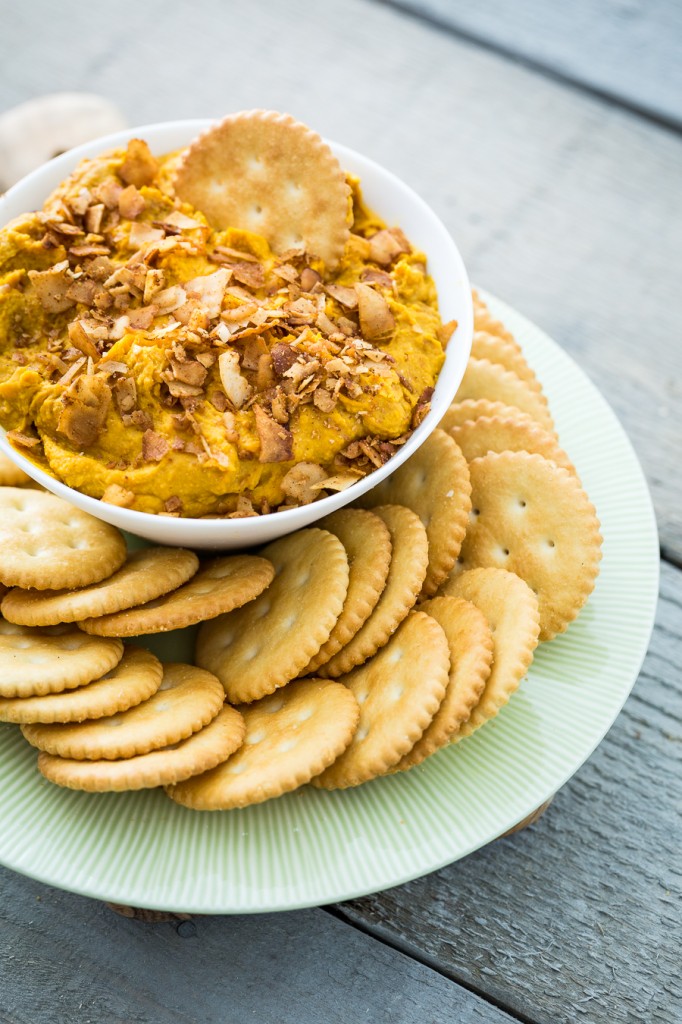 January is a weird time of year to be a food blogger. While there is such large demand for healthy recipes for those of you looking to get healthier in the new year, there's also a ton of you looking for the perfect recipe for your Superbowl party. This month, I'll be doing my best to satisfy both searches- some healthy recipes, some Superbowl party recipes and some that swing both ways.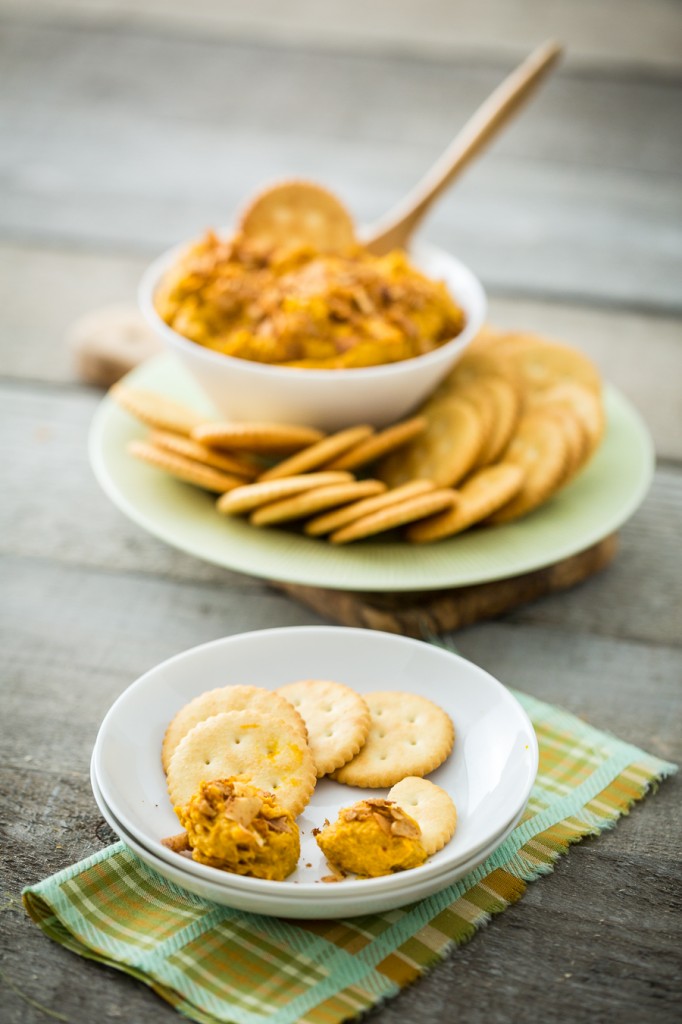 This vegan cheddar bacon dip does happen to fit both searches, but will likely please more of you searching for the latter.  In fact, I would go as far as to say that if you bring one dip to your Superbowl party, it should be this one.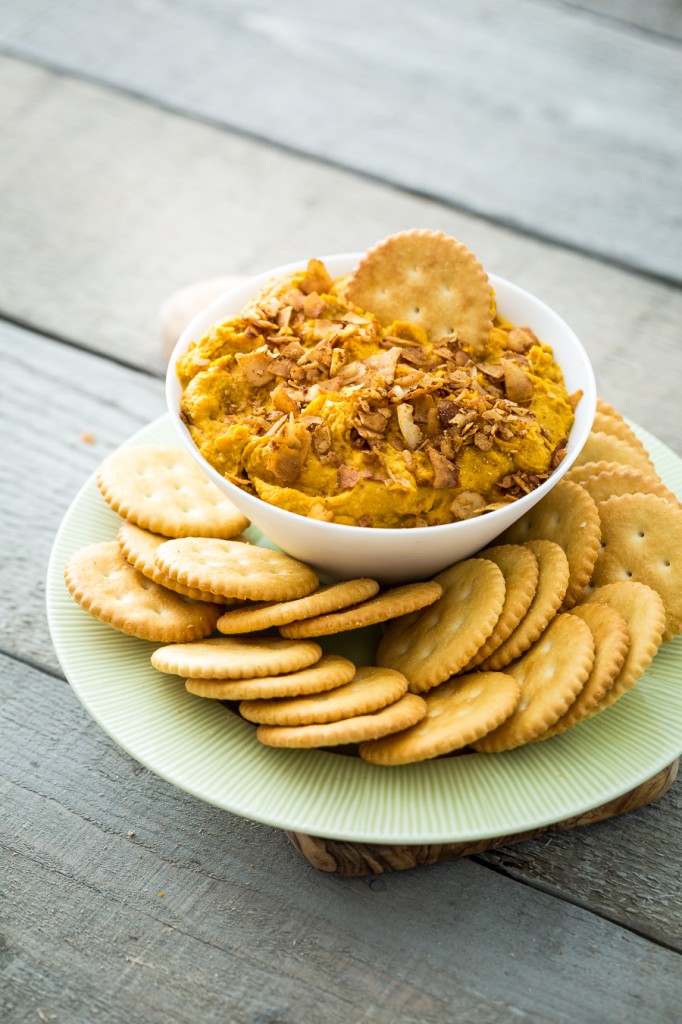 Why on Earth should I make this one dip, you may ask? The answer is three-fold: First, it takes just a few minutes to make. Minutes! Second, it's that classic scientific equation: chickpeas + cheddar + (vegan) bacon + dip = Happy. And third, it's so ridiculously delicious, all your friends will form a group, lift you up, and carry you on their shoulders, the entire time chanting your name.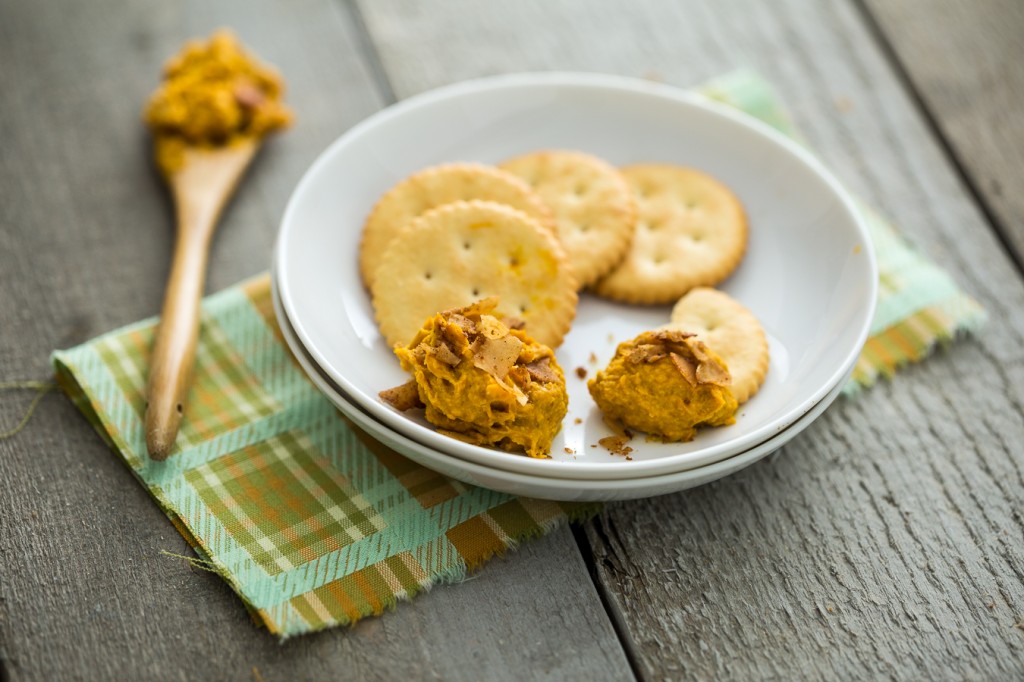 If you didn't stop reading and run to the kitchen after reason number 2 and you still need convincing, here's another reason you'll love this cheddar bacon dip: It's pretty healthy as dips go. I mean, get this: It's chickpeas with nutritional yeast, some spices, a few other low-calorie flavor-changers, and coconut bacon. If you have some free time and aren't lazy like me, you could totally make your own coconut bacon (this recipe is pretty great), but I used Phoney Baloney's Coconut Bacon because it's so dang tasty and is already made for me (duh).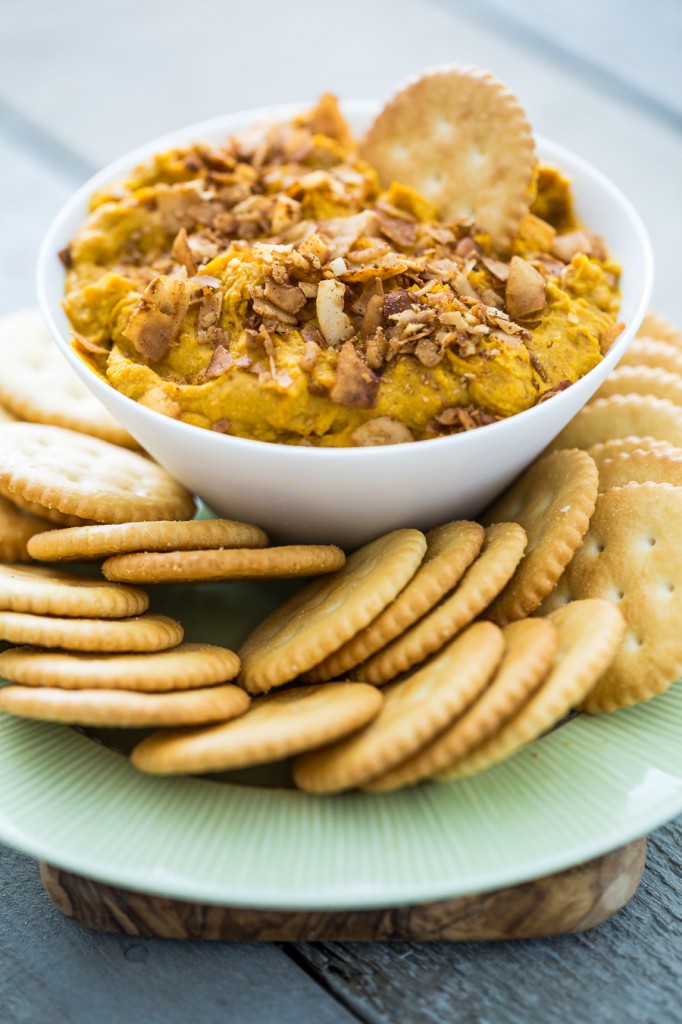 I love this dip with golden, round, Ritz-style crackers because it reminds me of way back in the day when my brother and I would play Super Mario Brothers and eat Ritz crackers covered in Bacon-Flavored Easy Cheese (yeah, we knew how to party). I did try this dip with some fresh vegetables and it was pretty awesome that way too (especially the red bell pepper slices) but really, spring for the crackers on this one. I can hear your friends chanting your name now...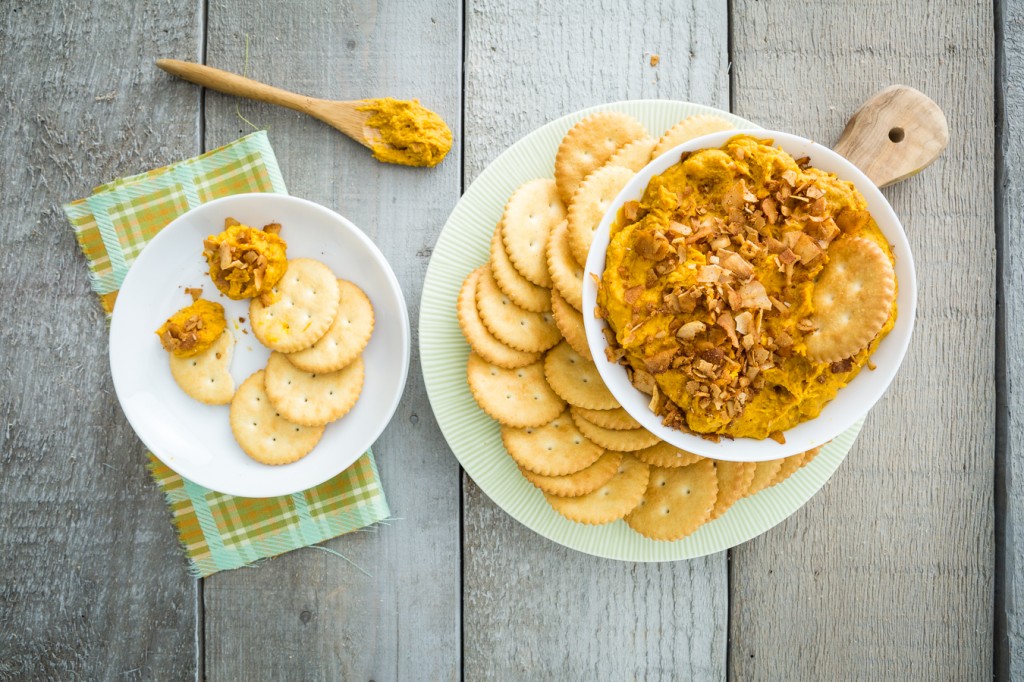 Ingredients
2 cups cooked chickpeas (or one 15 ounce can, rinsed and drained)
½ cup nutritional yeast
2 tablespoons lemon juice
1 tablespoon tomato paste
1 teaspoon liquid smoke
1 teaspoon white miso
1 teaspoon garlic powder
½ teaspoon smoked paprika
¼ teaspoon turmeric
2/3 cup coconut bacon (I used Phoney Baloney's)
Instructions
Combine all of the ingredients,

except for the coconut bacon

, in a food processor and process until smooth. Add the coconut bacon and pulse 2 to 3 times or until incorporated but still chunky. Chill until ready to serve. Serve with golden round (Ritz-style) crackers or crudite. Enjoy!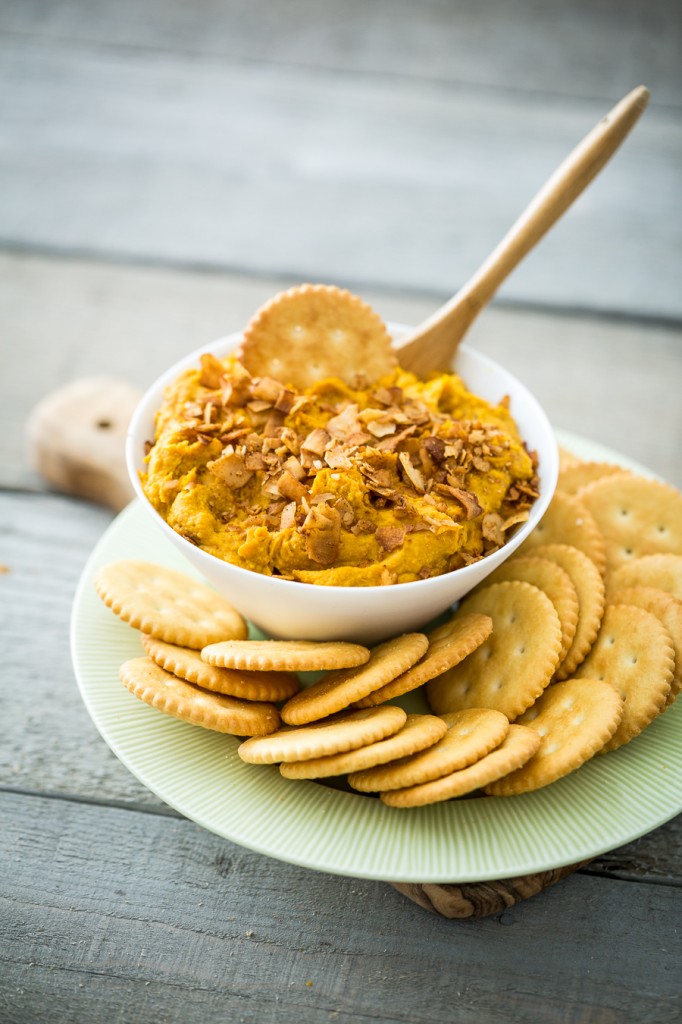 What's your favorite go-to party dip?
Photography by Chris Miller