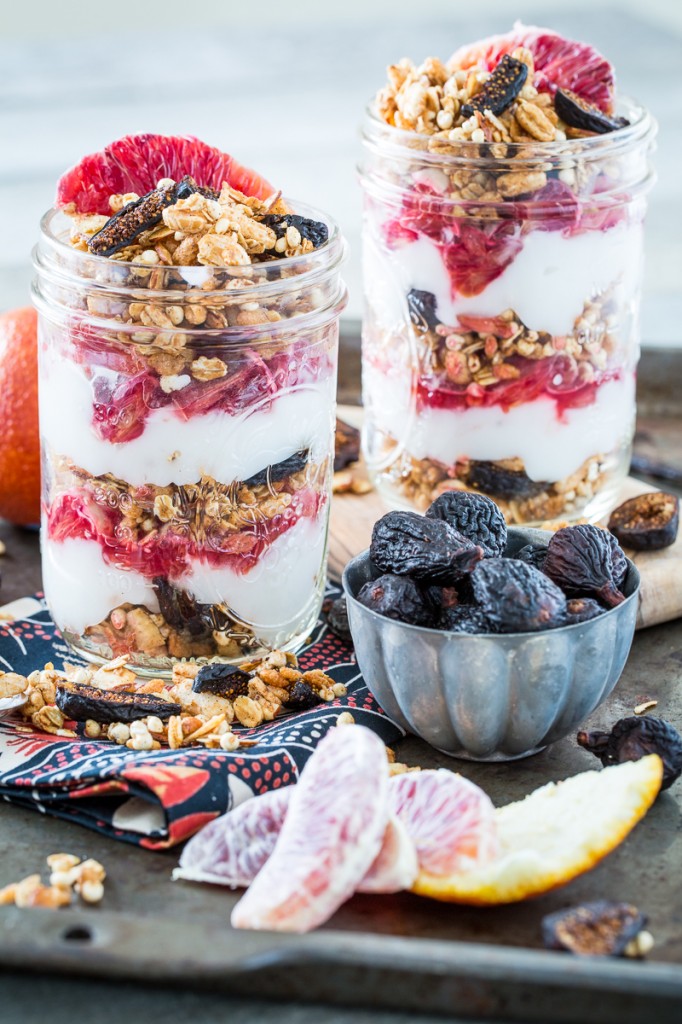 I used to make granola all the time. Like, every week. A big bowl of granola and almond milk is one of my husband's favorite breakfasts and since granola is so expensive, I would make our own. Plus, it's a super easy and somewhat relaxing task that makes your house smell like heaven.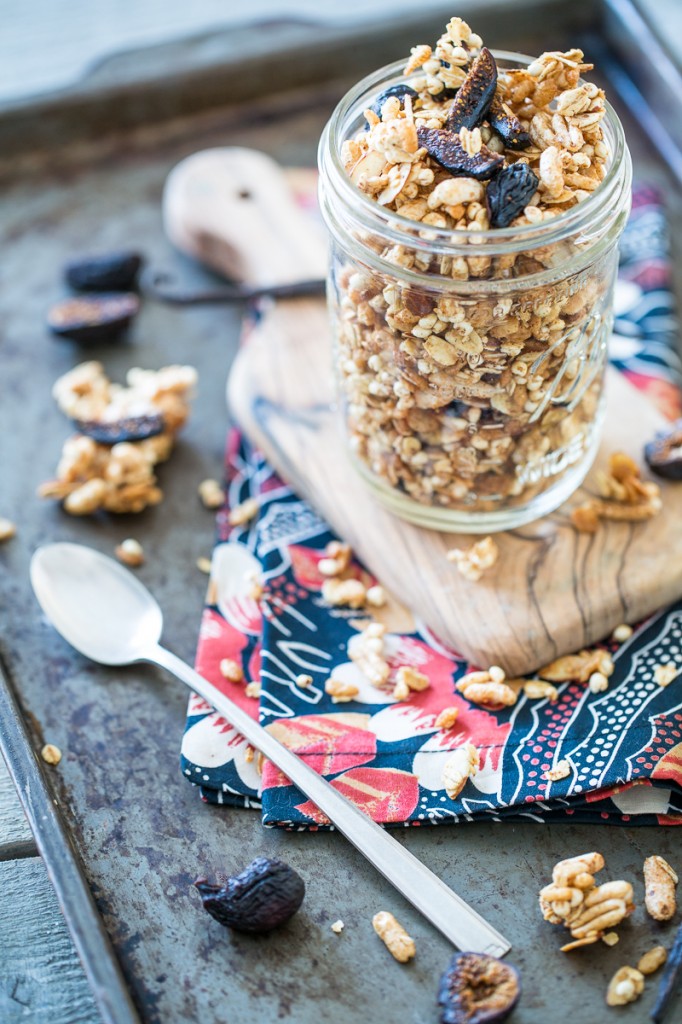 Why did I stop, you ask? Well, life. You know. It just happens and the little things you enjoy doing kind of get pushed to the wayside. You stop doing things like folding laundry, looking at cute animal videos on YouTube, and making your house smell lovely with homemade granola in order to make time for things like recipe testing, writing grocery lists, and a little more exercise (to balance out all of the recipe-testing).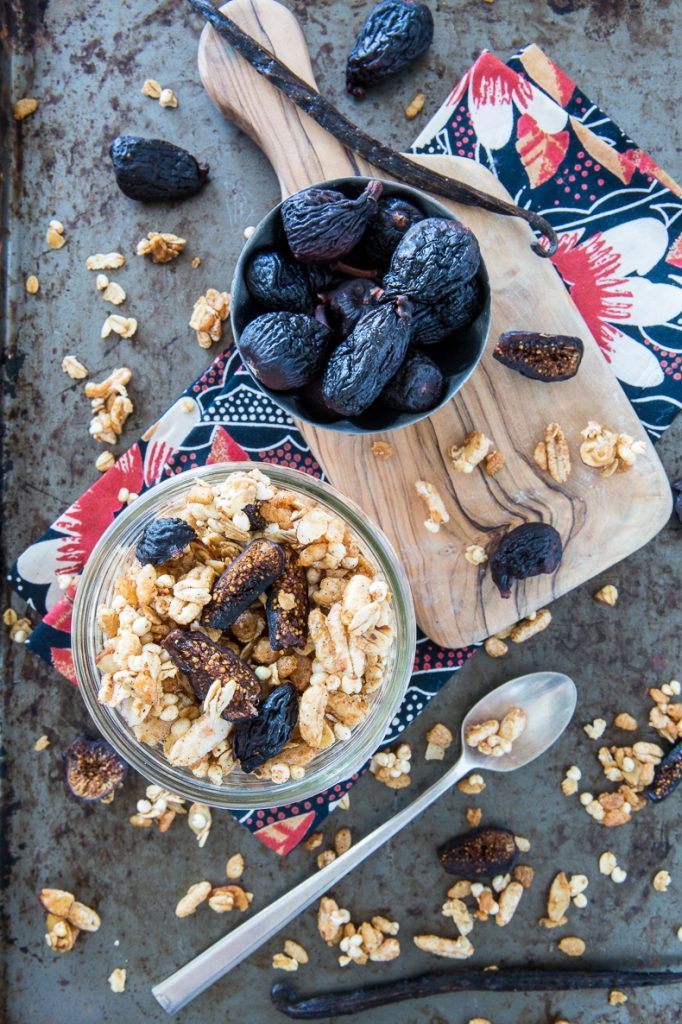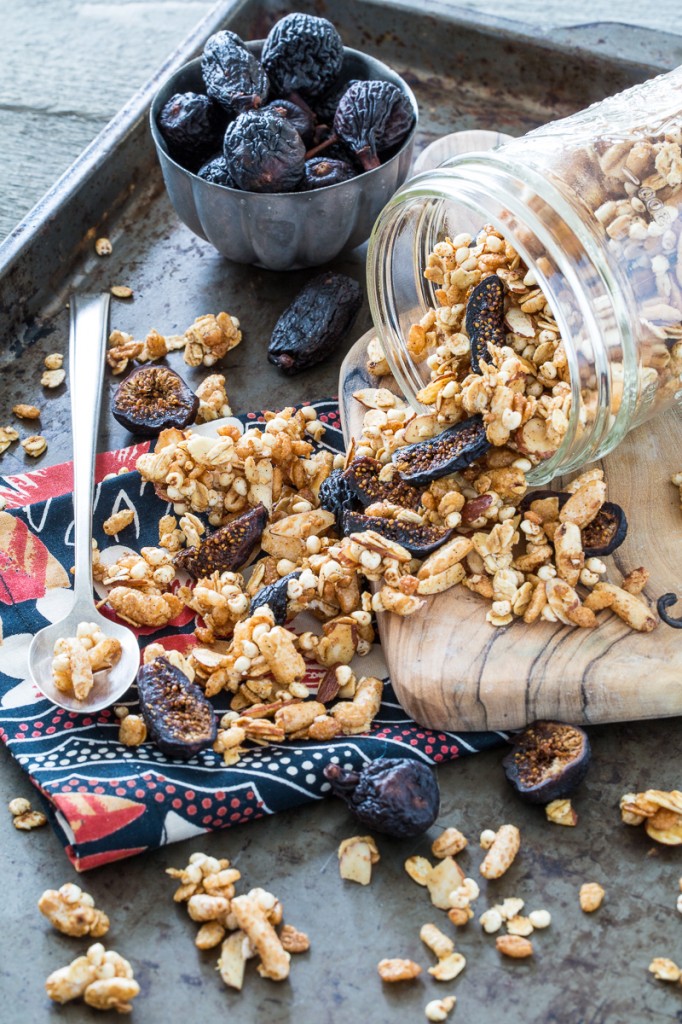 When my husband recently asked if I could pick up some granola at the store (rather than the shredded wheat he's been so keen on lately), I realized I needed to get some priorities in place. Rather than buying him a bag of granola, I got working and came up with this very vanilla-y granola studded with sliced almonds and chunks of dried figs.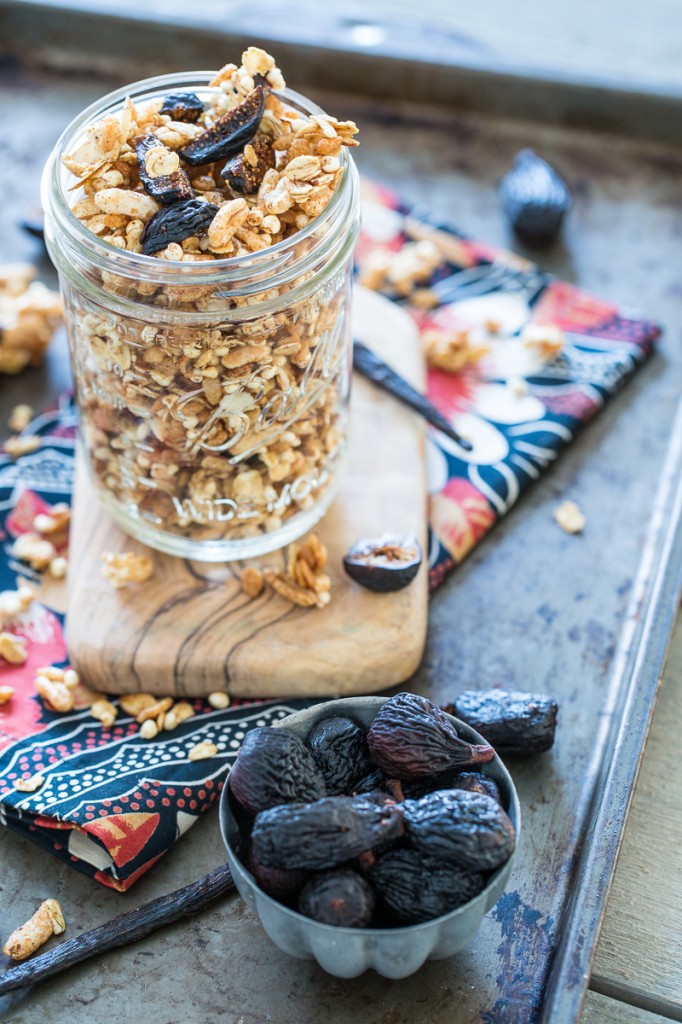 While it was in the oven, making my house smell like a vanilla-scented wonderland, I treated myself to some cute animal video time. I suggest you do the same. Once the granola was out of the oven and cooling on the counter, I had the impulse to treat myself to something else I hadn't had in ages: Granola Parfaits. Some plain coconut milk yogurt and some blood oranges I had on the counter did the trick.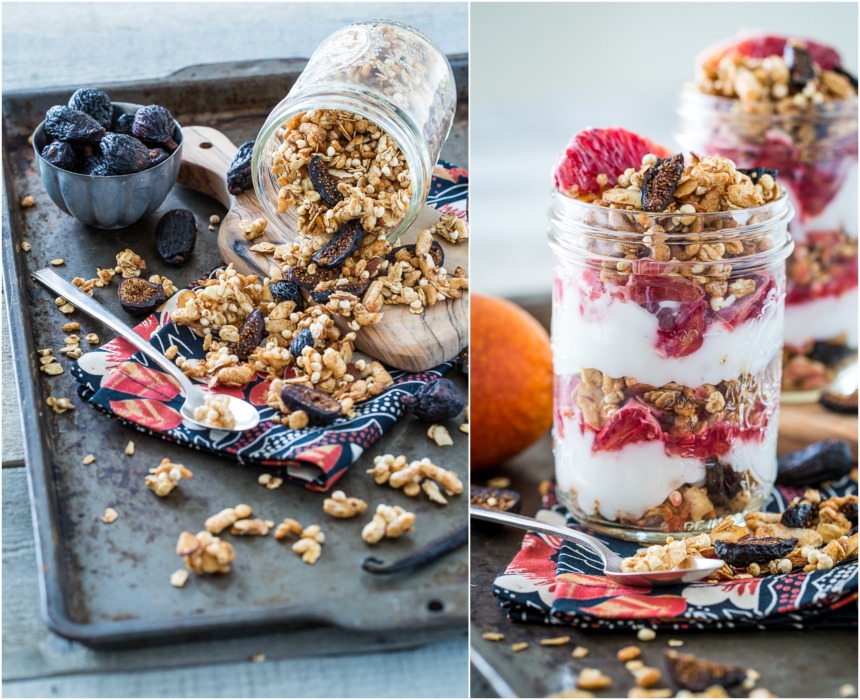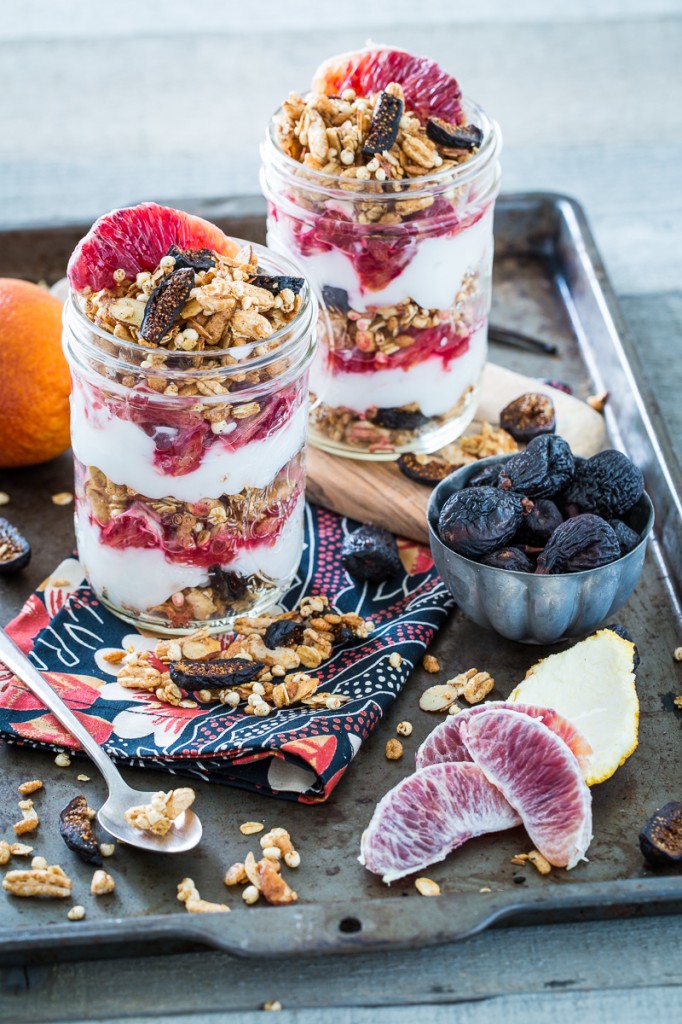 To get the recipe for these lovely Vanilla Almond Fig Granola Parfaits, you're going to have to head over to the super-incredible blog, Vegan Yack Attack where I am lucky enough to be doing a guest post! While you're there, take a mosey around Jackie's fabulous site and then maybe make her Mozzarella Mac Deep Dish Pizza and invite me over. Please.
Photography by Chris Miller