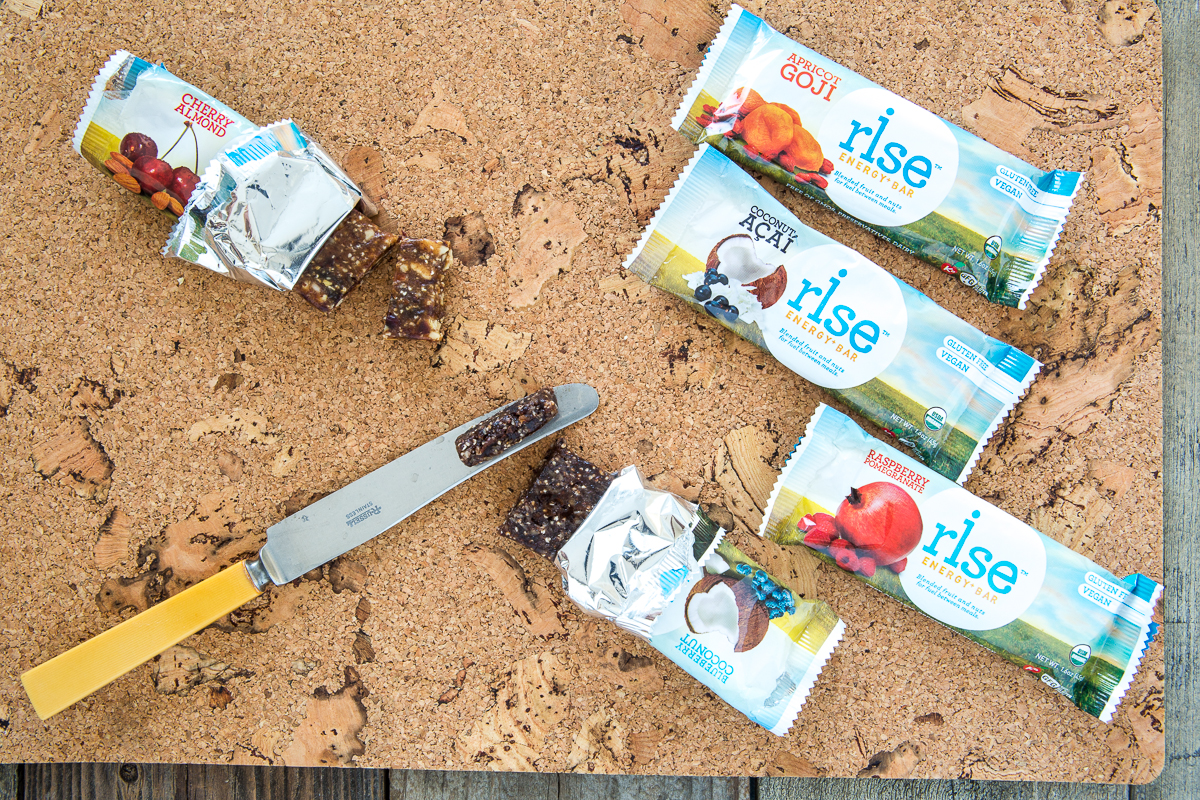 On this blog, I've often discussed why Chris and I are into energy/protein bars. To recap:
Chris is the type that forgets to eat and also often works in areas where he does not have access to vegan food. Carrying a protein bar around is a great way for him to refuel when he realizes that Oops, he hasn't eaten and Oops, he's out in the middle of a desert. Also, a bar high in protein is Chris's pre-workout fuel of choice.
I am the last person you want to encounter when I'm hungry. Or hangry (I'm not sure how I feel about that word) (Is it a word?). Because I feel bad for anyone that might have to deal with me during one of my "episodes,", I try to prevent them from happening by keeping a bar in my purse. At all times.
We've tried a huge variety of them but we tend to favor the few that we know we like. When there's an opportunity to try a new bar, we're always game. Rise Bars are organic, non-GMO, gluten-free, soy-free, and peanut-free and different bars are designed to meet different needs throughout the day. Their Energy+ bars are designed for to provide lasting energy throughout the day and their Protein+ bars deliver a big dose of protein with only 5 ingredients or less which is perfect for right before a workout. They also have Breakfast Bars but I did not try them. They're not exclusively vegan but they do have a decent vegan selection. Their bars are made from real foods with no additives and that is what swayed my choice to review these bars.
Rise Bars has 5 Energy+ Bars and they're all vegan! The flavors are: Cherry Almond, Apricot Goji, Blueberry Coconut, Coconut Acai, and Raspberry Pomegranate.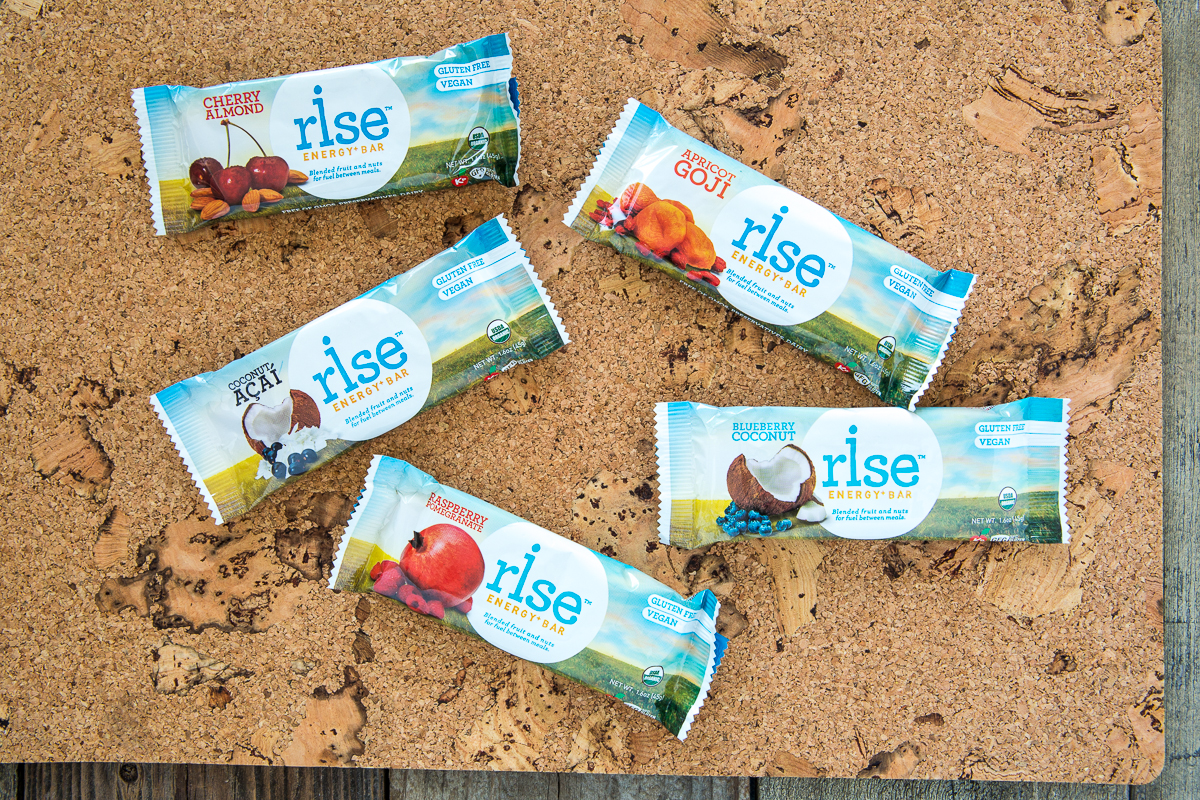 My favorite was the Apricot Goji with the Raspberry Pomegranate as a close second. I also liked the Cherry Almond but the Blueberry Coconut and the Coconut Acai were a little too coconuty for me but some of you would probably love that.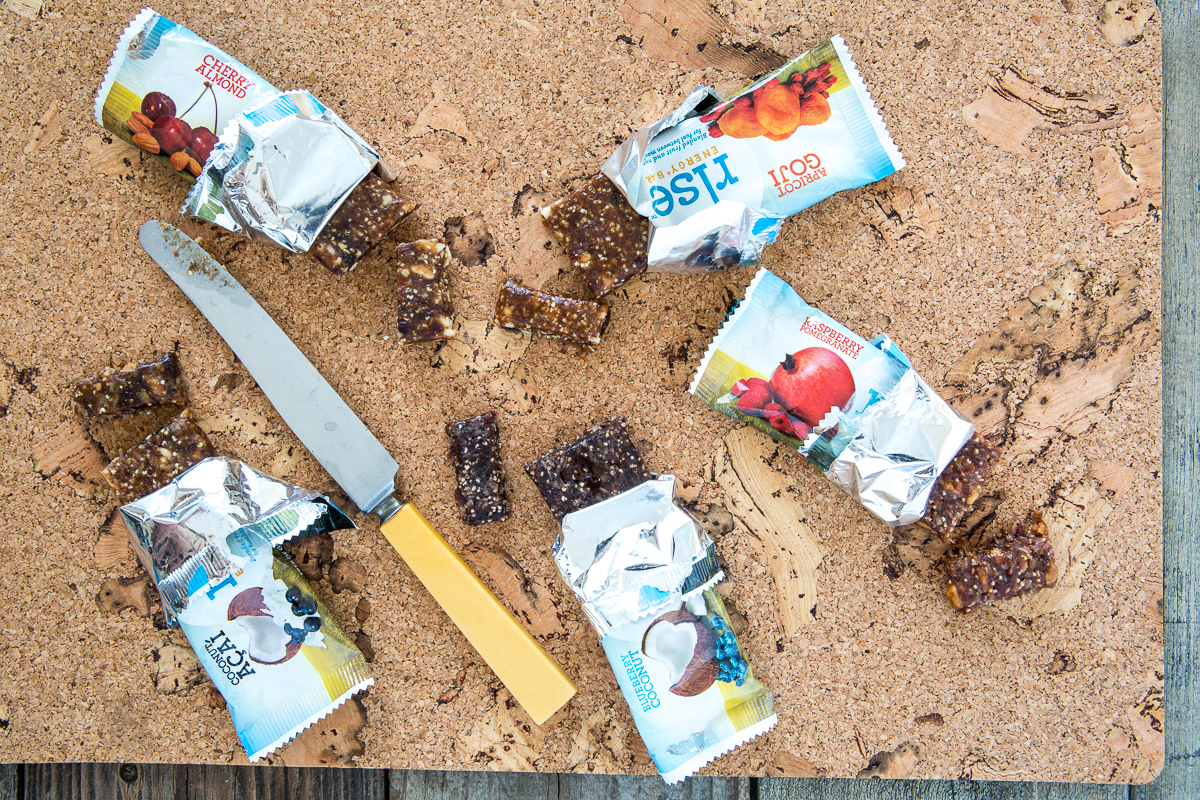 They have two vegan Protein+ Bars: Sunflower Cinnamon and Lemon Cashew.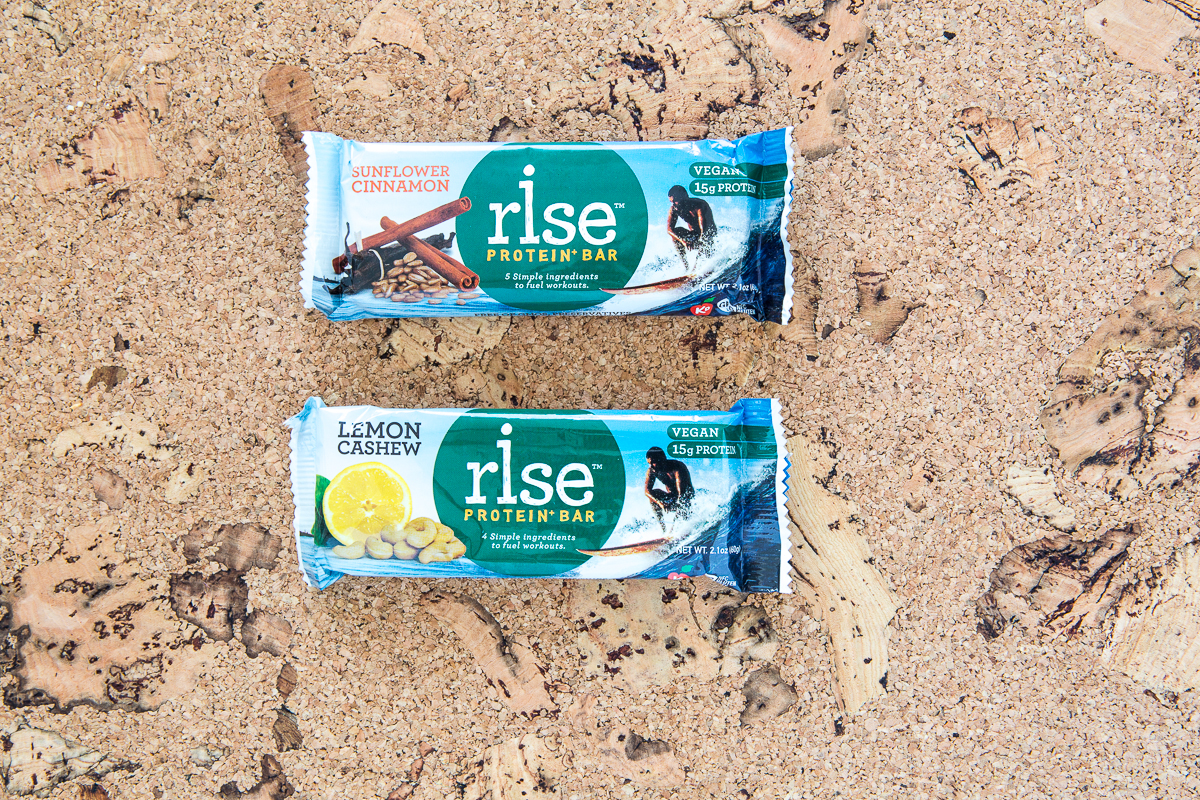 Chris was partial to the Sunflower Cinnamon. I thought that would be my favorite too, but the Lemon Cashew was really tasty. I didn't know how I'd feel about lemon in a protein bar, but it's executed very well.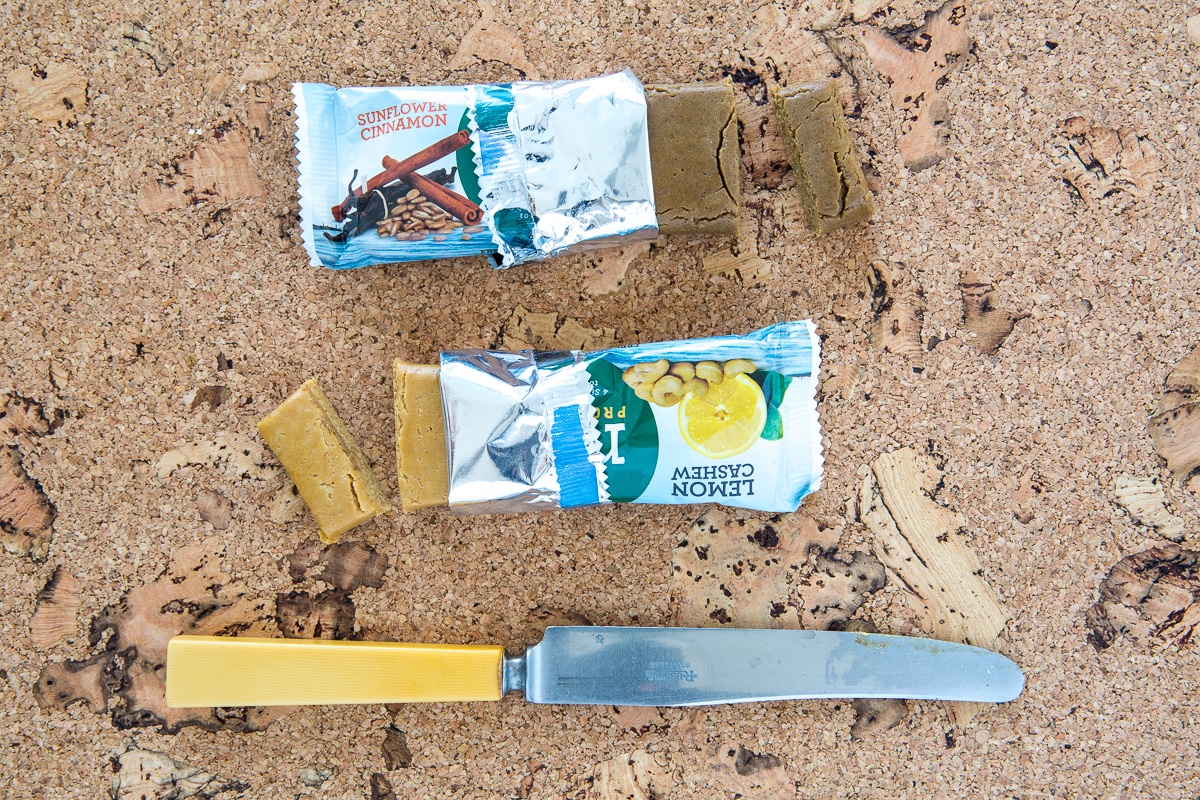 The kind folks at Rise Bar are also letting me give away 1 vegan Rise Bar sampler pack so you can try the same bars that I did! The giveaway is open to US residents only and will end at 11:59pm on February 23rd, 2014. Please use the box below to enter.

Thank you Rise Bar for letting me try your bars and for hosting this giveaway!
What Rise Bar flavor do you want to try?
Photography by Chris Miller
Disclaimer: I was given this product to try but the thoughts and opinions expressed here are my own.