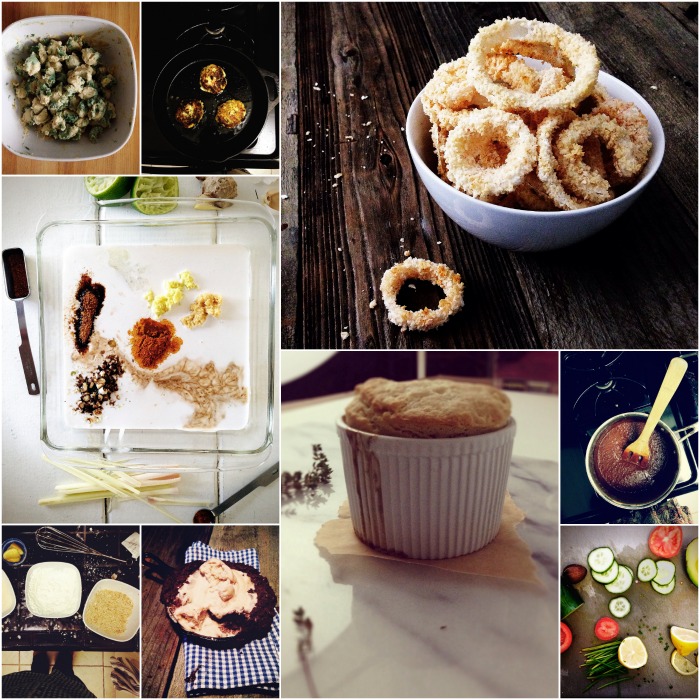 If you follow me on Instagram, you know I've been working my butt off in the kitchen, testing recipes for the book. I am finally at a place where I can start handing some off to recipe testers! That's where you come in.
I am looking for recipe testers who:
Can follow a recipe to a "T" without substituting ingredients, changing methods, etc.
Can be diligent in catching any technical or grammatical errors.
Can be honest with me. Tell me if you don't like something. My feelings won't be hurt.
Can test a recipe and report back by a given date.
Are ok preparing recipes containing gluten, oil, sugar, and salt. There are gluten-free, oil-free, sugar-free, and salt-free recipes but that's not what this book is about.
Are NOT professional chefs. I'm looking for the home chef with beginning to intermediate skill-level. I will consider advanced-level as well, but I need to make sure my recipes are okay for even the most novice of chefs.
Are ok with keeping these recipes to themselves. No sharing (I mean, you can share the food with people, but don't go blabbing the recipe on your blog or anything).
May or may not be vegan. Vegetarians and omnivores, you guys are welcome too as long as you're cool with preparing vegan food.
If this sounds like you, please email me at kristy @ keepinitkind . com. Tell me the following information:
Your name
Your age
Your dietary status (Vegan, Vegetarian, Omnivore, or whatever you category you fall in to)
How experienced a chef you are (Can't boil water, Occasional Chef, Passionate Home-Cook, Iron Chef, or whatever you may consider yourself).
Why you want to test recipes for this book.
UPDATE: As of 1/20/14, I will not be accepting any more applications. Thank you so much. Stay tuned as I'll be revealing the theme of the book in the coming weeks!