As much as I prefer fresh, whole foods, Chris and I tend to keep a good stock of vegan meal bars in our house.  I always have one in my purse to prevent crazy hypoglycemic episodes.  Chris has one before his workout every morning and always carries one or two just in case he can't find vegan food where he's working.  Plus, they're great to have on hand while traveling.
When Marguarette Dau, co-founder of Journey Bar contacted me to review their vegan meal bar, I gladly accepted.  I had already tried one of their bars about a year ago and recently got another sample (same flavor) in my monthly Vegan Cuts snack box.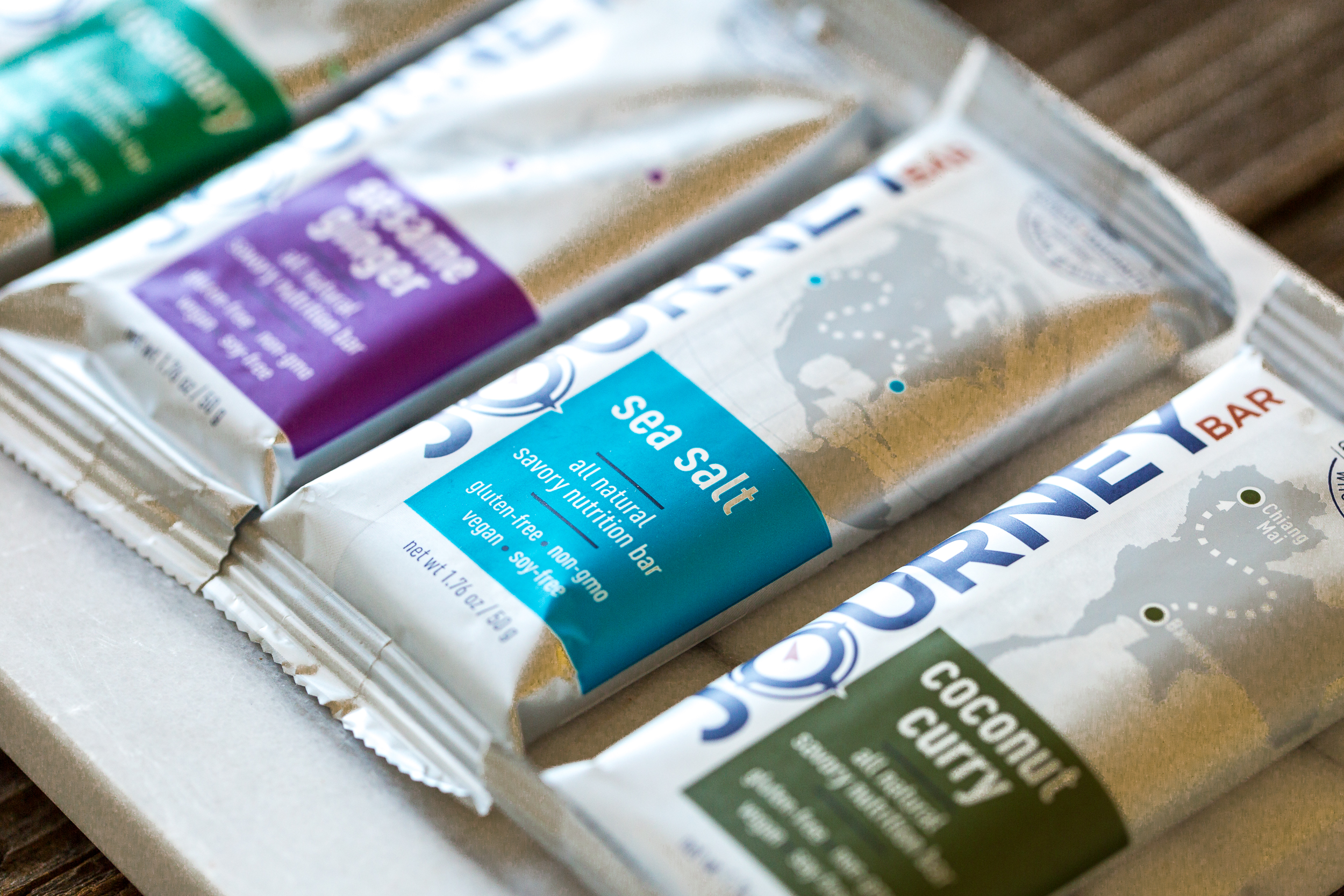 There are a couple things that make Journey Bars unique.  First, amidst a world of sweet, candy bar-like meal bars, these are savory and the flavors are inspired by the founders' travels around the world.  I had tried the Pizza Marinara before, but was excited to learn that they come in Sea Salt, Rosemary, Sesame Ginger, and Coconut Curry flavors as well!  I'm not going to lie- I do have a few sweet bars that I really like.  They do, however, leave me craving something sweet afterwards (Damn that sweet tooth of mine!) so I whole-heartedly welcome a savory bar into my line-up.  What also makes these bars unique is that the Marguarette and the other co-founder, Chris, are extremely passionate about helping the less fortunate.  They support an organization in Haiti that helps orphaned children and they also support national parks in the United States.  The fact that, even as a smaller start-up, they are so focused on making the world a better place makes me like them all the more.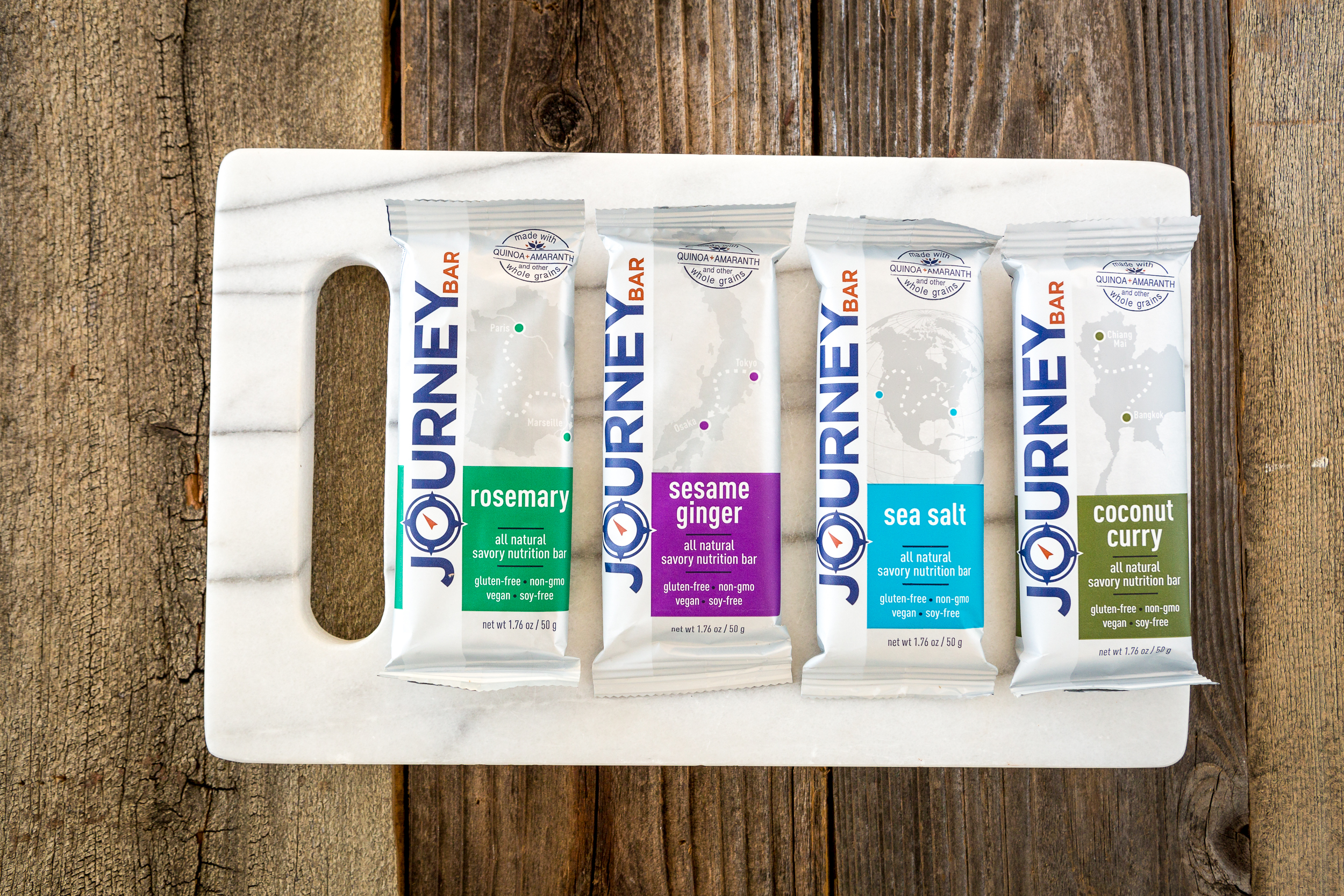 We were given a sampler box to sample, but at the time, Pizza Marinara was on backorder so instead of five flavors, I only got four.  It's okay because, as I said, I'd tried the Pizza Marinara before and already knew I liked it (Take my word for it- it's good!  And it's one of their most popular flavors so I'm not alone!).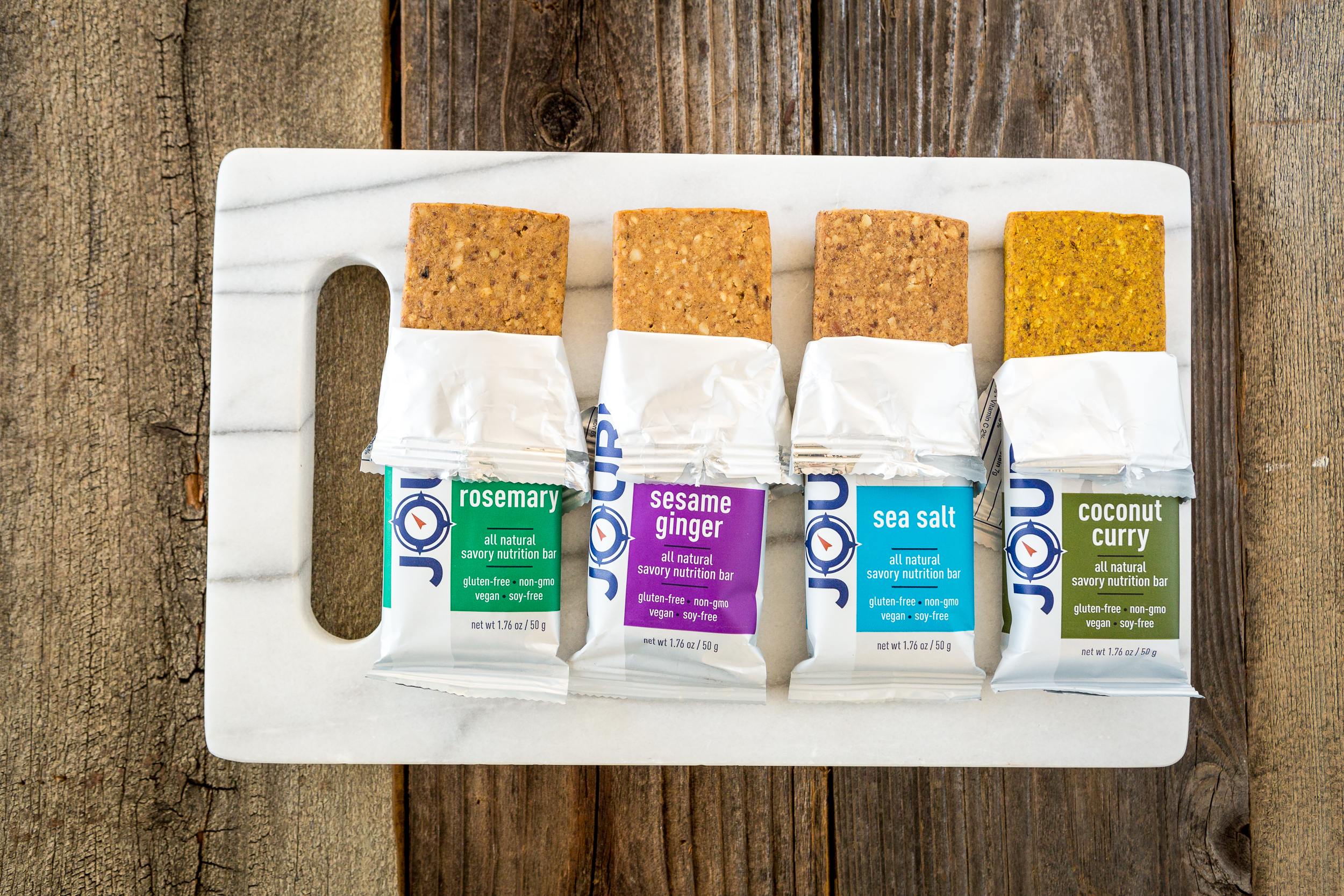 To give them each a fair review, Chris and I did a taste test of the different flavors.  Chris was really thrown for a loop because, though I had told them they were savory, and he could read the flavors on the packages, he did not expect them to be so savory.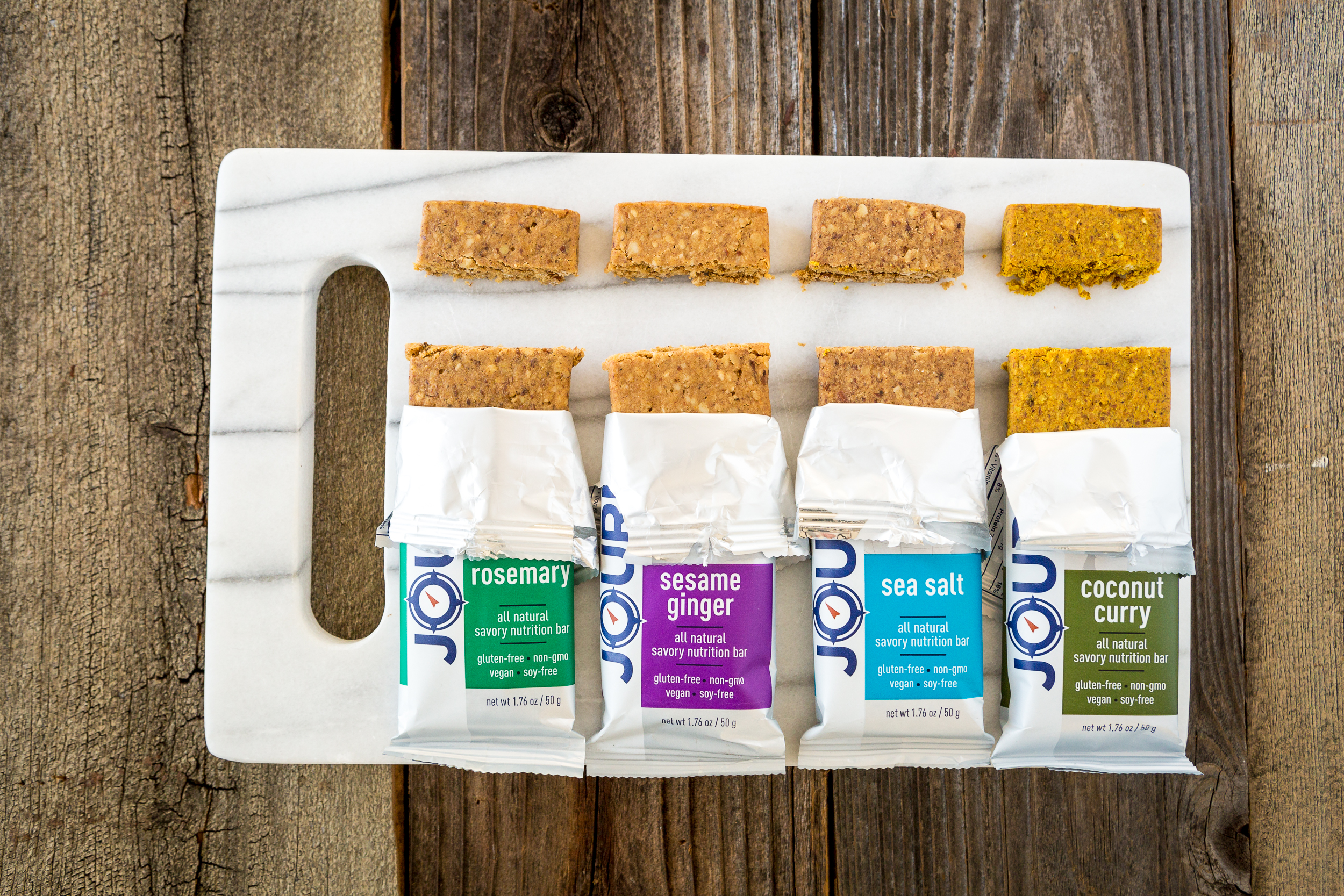 ROSEMARY. As the name suggests, there are strong rosemary undertones, but they are not overpowering.  I found it fairly similar to the Pizza Marinara that I'd tried, but without the tomato flavor.  It was probably my second favorite flavor.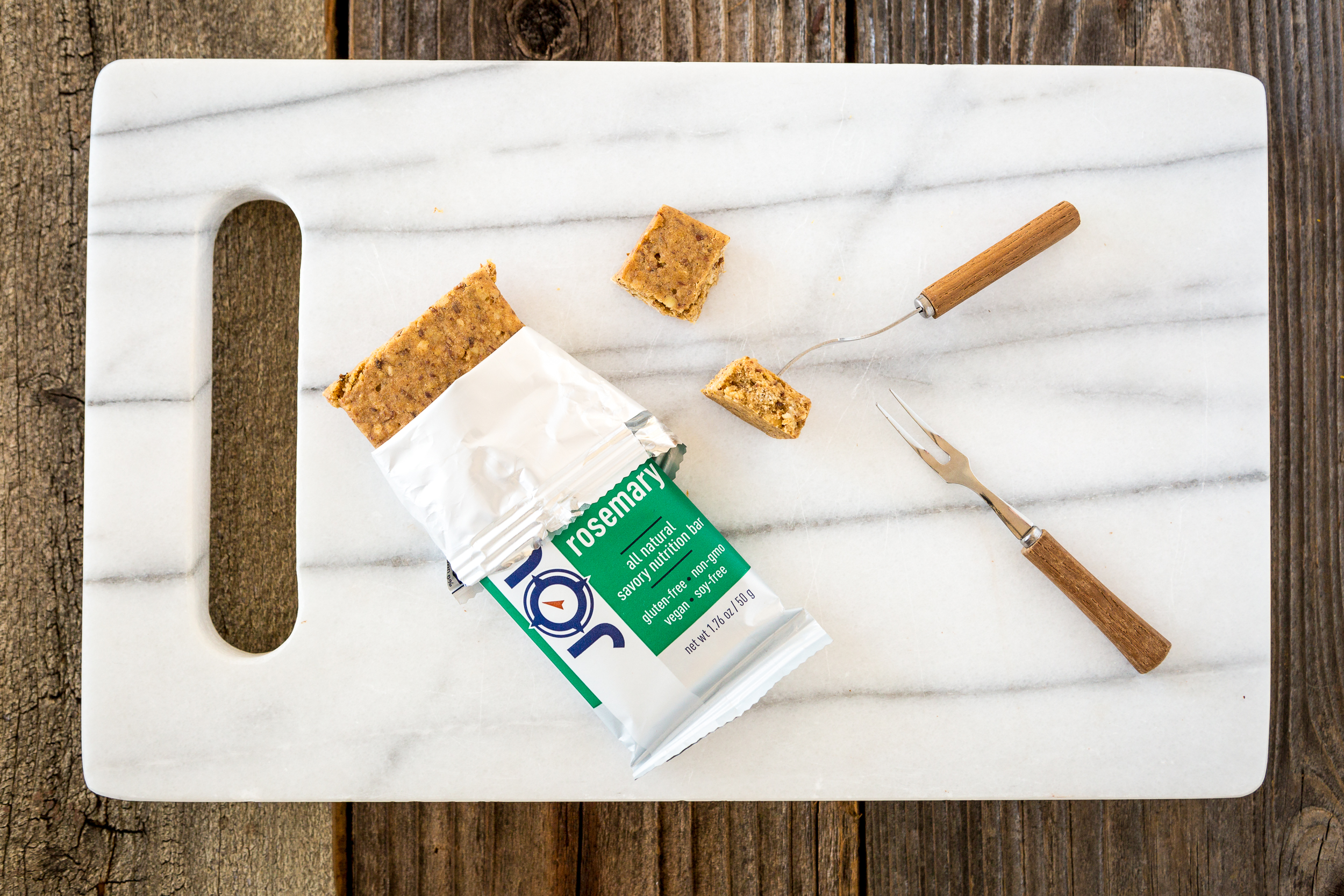 SESAME GINGER.  This one was very bold and flavorful- ginger, soy sauce, sesame.  It reminded me of a nice stir-fry.  I really liked it and I would eat it again but it wasn't my favorite.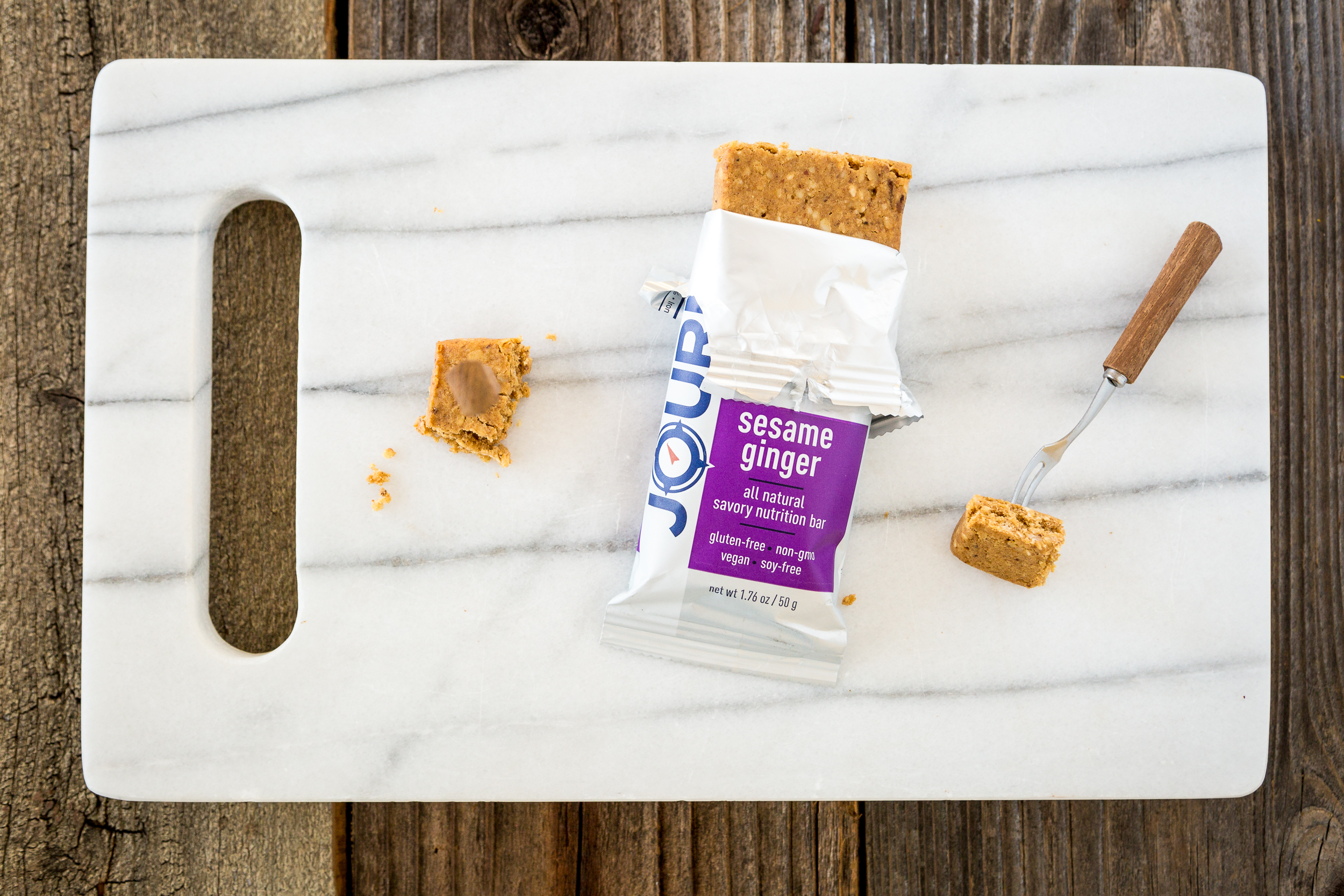 COCONUT CURRY.  This one was the strongest flavored of them all and I was a little overwhelmed.  People who really love coconut curries would probably love it, but it was too strong for a bar flavor for me.  I liked it, but if given a choice of this or the other bars, I would probably choose one of the other flavors.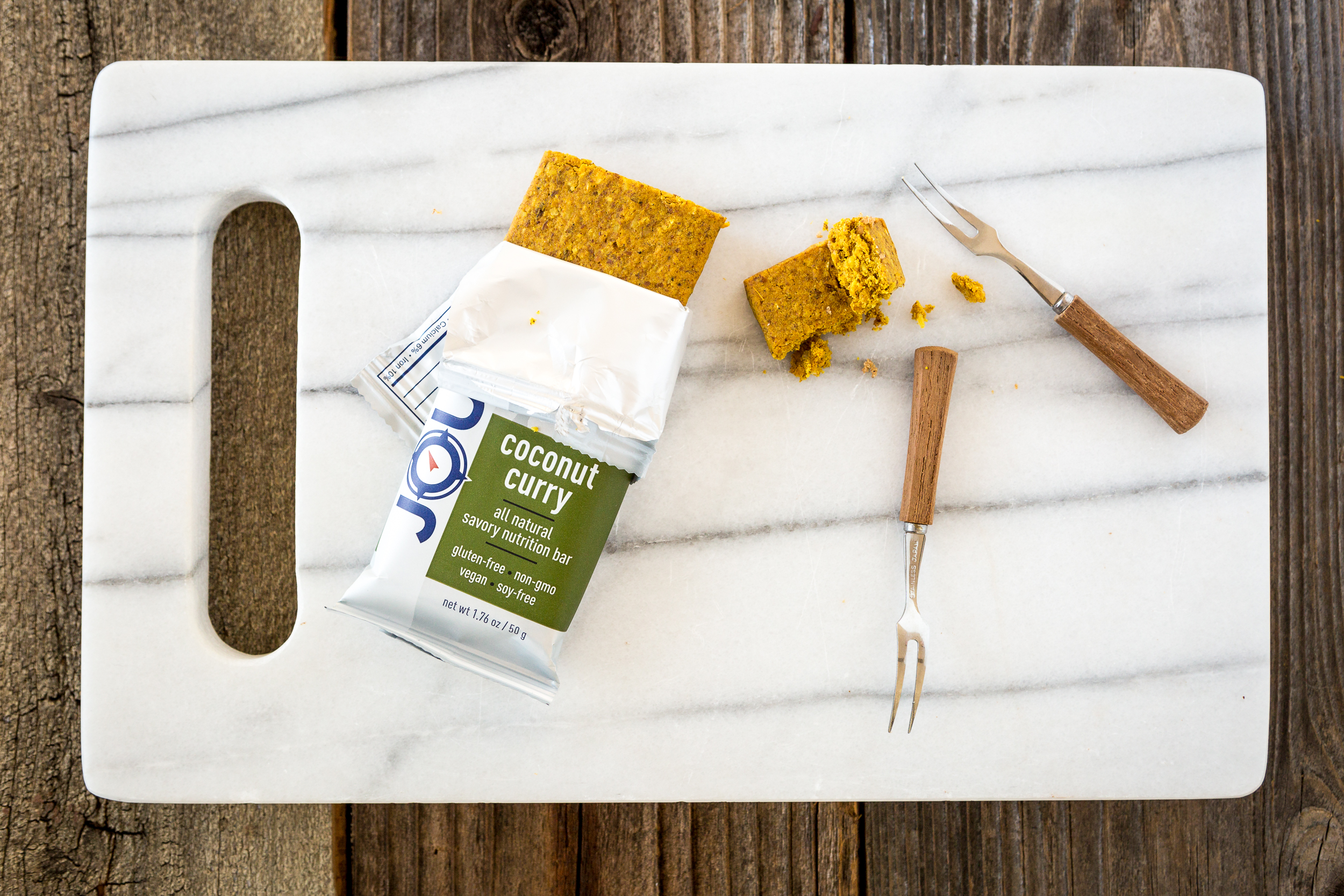 SEA SALT.  This one is so simple, yet not sweet at all.  There are just light hints of sea salt and I could pick up on bits of onion and other  spices.  It was definitely my most favorite.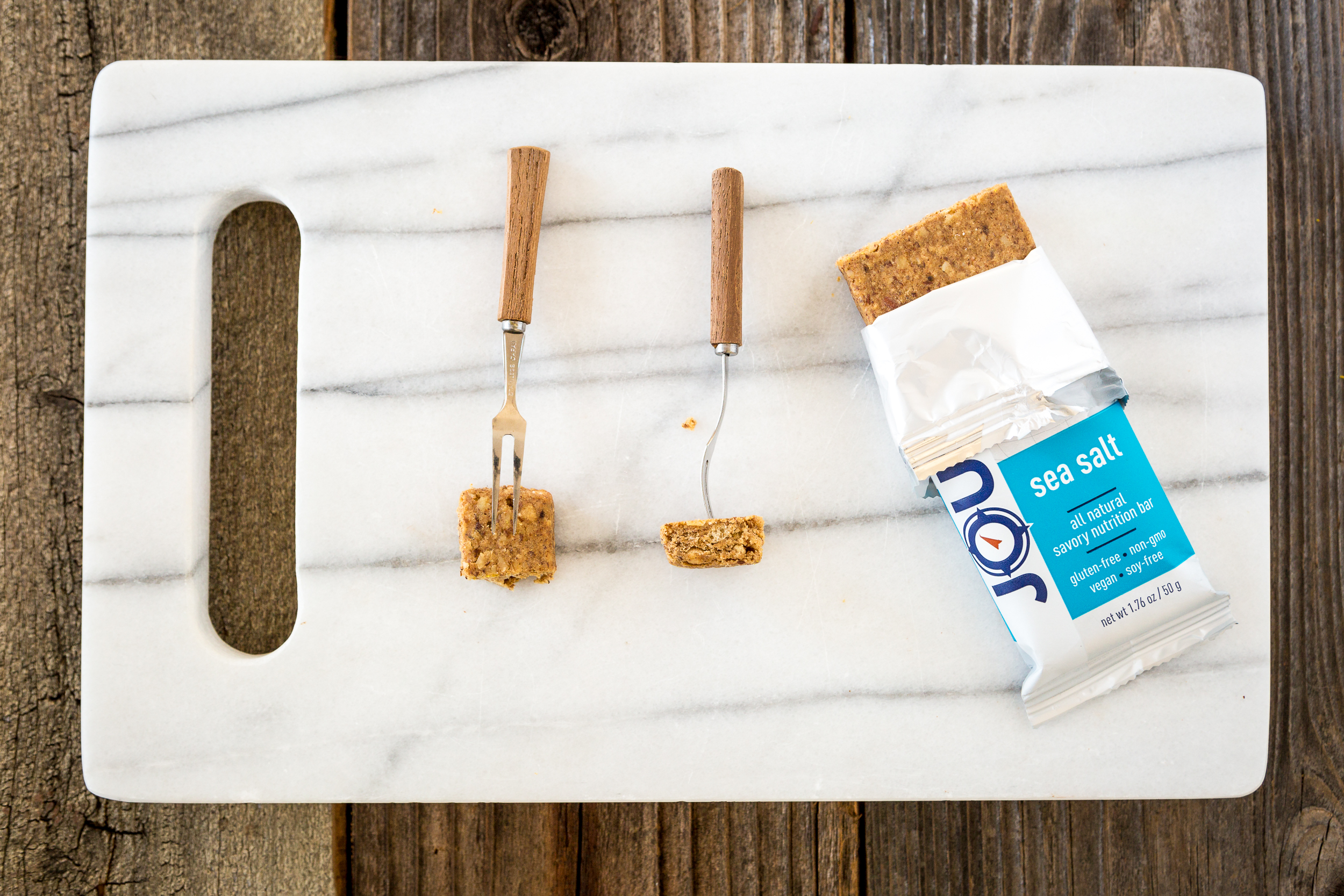 Journey Bar has been generous enough to host a giveaway here too!  One lucky reader will get a 5-Flavor Sampler Pack!  Use the box below to enter.  The giveaway is open to U.S. residents only and will end at 11:59 pm on Thursday, October 24th.

Thank you so much, Marguarette and Journey Bar for letting me review your bars and for hosting this giveaway!  To my readers- Good Luck!
What Journey Bar flavor are you most interested in trying?
Disclaimer: I was given these products to try but the thoughts and opinions expressed here are my own.
Photography by Chris Miller