Hi everyone! Welcome to the 3rd Annual Keepin' It Kind Vegan Cookie Swap Party! It's just like real life cookie swap parties, except some of your favorite bloggers are going to be stopping by Keepin' It Kind throughout the next month, sharing their favorite holiday cookie recipes. Fun, right? In case you missed it, you can check out the 2012 party and the 2013 party. If you're curious, you can also check out all the entries to this year's party! Also, be sure to scroll to the end to enter the VITAMIX GIVEAWAY!
Do you ever read blogs and think that the author behind that blog might be your spirit animal? The style of their writing truly speaks to you, the topics they discus resonate with you, the recipes they share always make you hungry, and when they talk about things happening in their life or feelings they've been having, you feel like they're in the same boat that you are. Well, Amanda of Pickles & Honey is one of my spirit animals (I think you can have more than one). Her blog posts always make me reflect on my own life and I get probably way too excited when she shares pictures or videos of her way too adorable dogs. And of course, as expected, today she's speaking to my obsession with the pumpkin chocolate combo with these pumpkin chocolate chip cookies!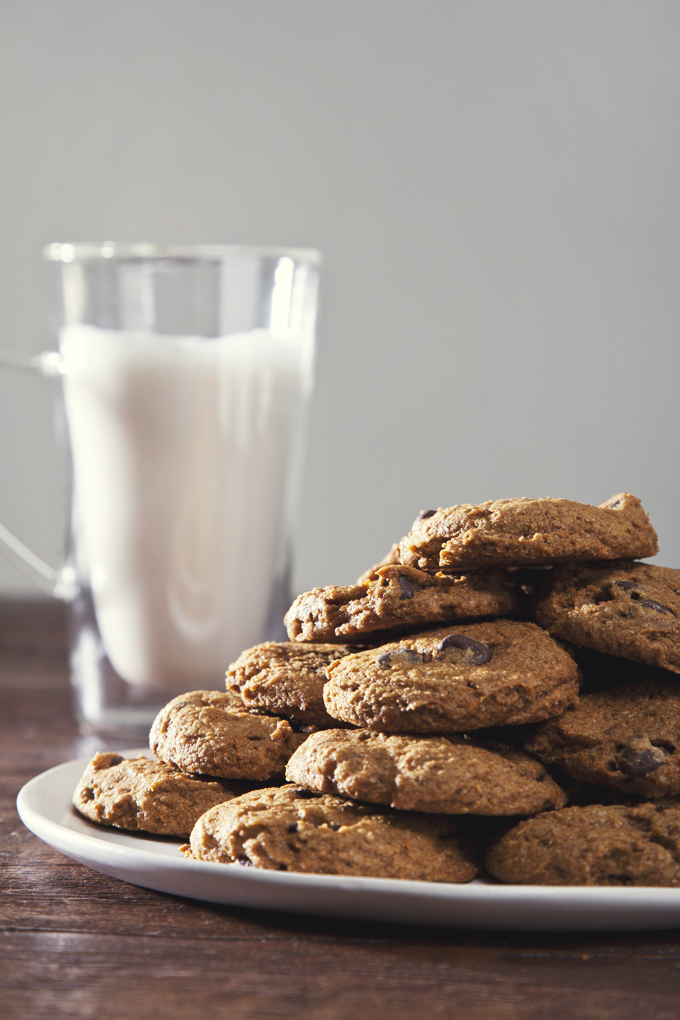 Between October (okay, September) and January, I like to make it my mission to indulge in a few cozy Fall and Winter treats. At the top of my list, right next to hot chai apple ciders, are all things pumpkin. Homemade pumpkin pie and pumpkin custard, pumpkin soup, pumpkin bread, and pumpkin donuts, and I even made a maple pecan pumpkin pie fudge last week. If anyone lives in Boston, please come help me eat that last one. I cannot be trusted with it! I keep cutting off "just a sliver" and then another and another, and before I know it, I've eaten pumpkin fudge for dinner. Well, now it's more like pumpkin fudge and cookies for dinner.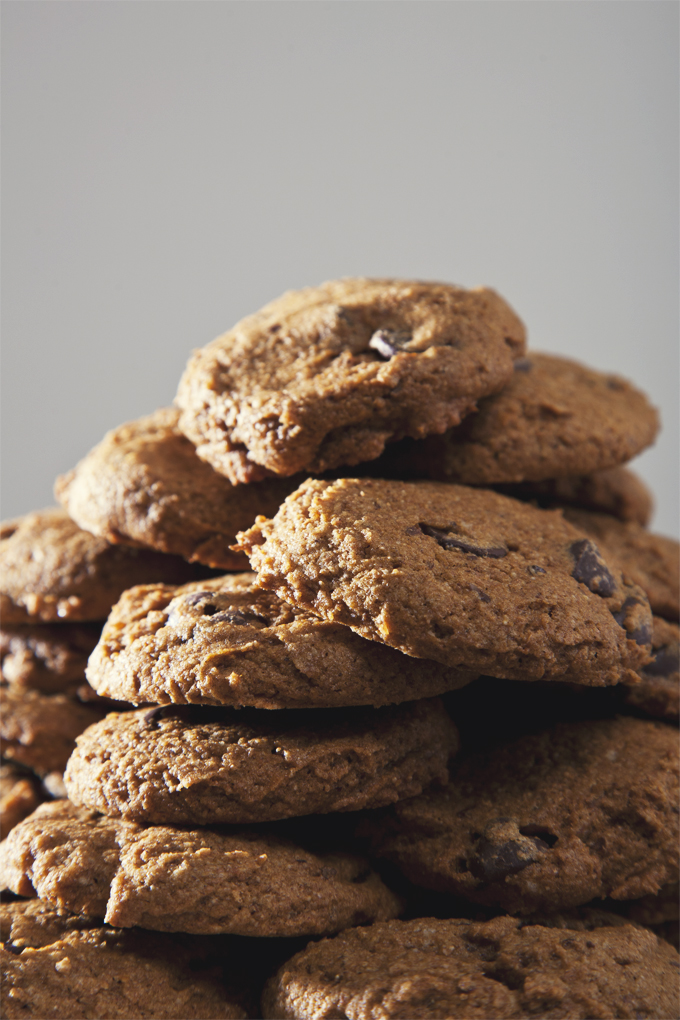 When Kristy reached out to me about participating in her famous holiday cookie swap party, I'm pretty sure my fingers were signing me up for "pumpkin cookies" before my mind even knew what was happening. I need to cram in all the pumpkin before winter's end, after all!
Side note: winter is looooong in Boston. I'm making it sound like there's limited time, but the reality is that winter is like half the year. Pumpkin helps me cope.
I re-vamped one of my favorite, but not-so-healthy chocolate chip cookie recipes from a few years back, swapping the vegan buttery spread for unrefined coconut oil, the all-purpose flour for whole-grain spelt flour (I love spelt for its slightly nutty and sweet flavor), and the white sugar for lower-glycemic coconut sugar. However, I kept the full amount of chocolate chips because hello: chocolate. I never cut back on the chocolate. The end result is a one-bowl cookie recipe with a short and simple ingredient list that takes just a few minutes to prepare. I've made these a handful of times now, and they're my new go-to cookies for this time of the year.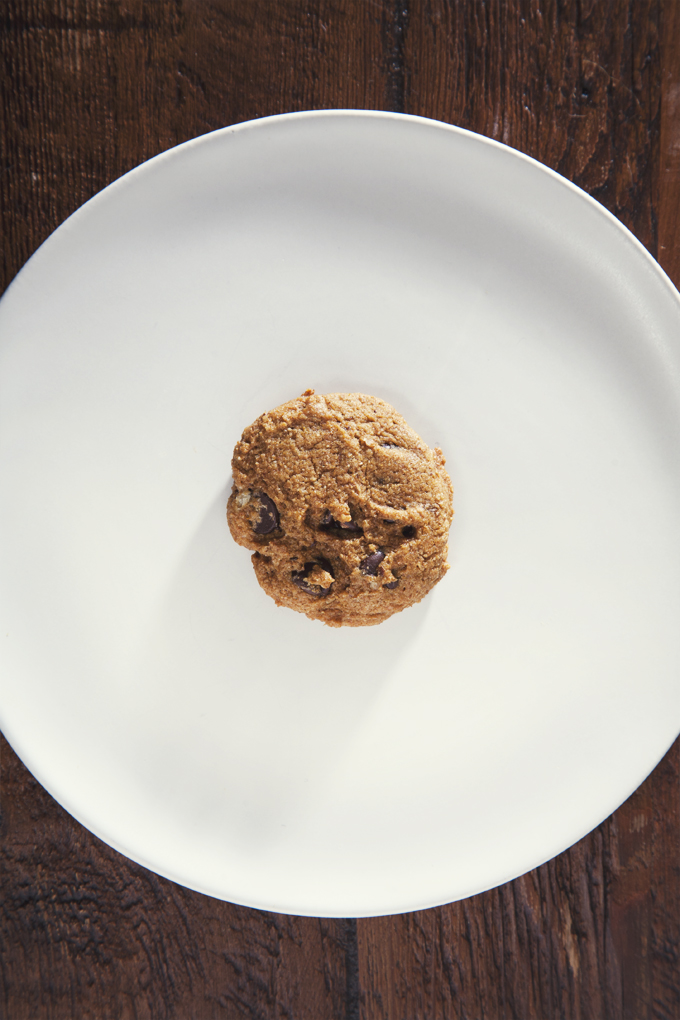 These are festively-spiced pumpkin cookies that are crispy around the edges, yet soft and cake-y in the center. If you can resist, they're particularly good once they've had a chance to cool and firm up a bit, but when the chocolate chips are still all melty and delicious. If you're like me and live for chewy cookies, my most favorite way to enjoy them is straight out of the fridge with an ice cold glass of rich, homemade cashew milk. They are perfect for dunking.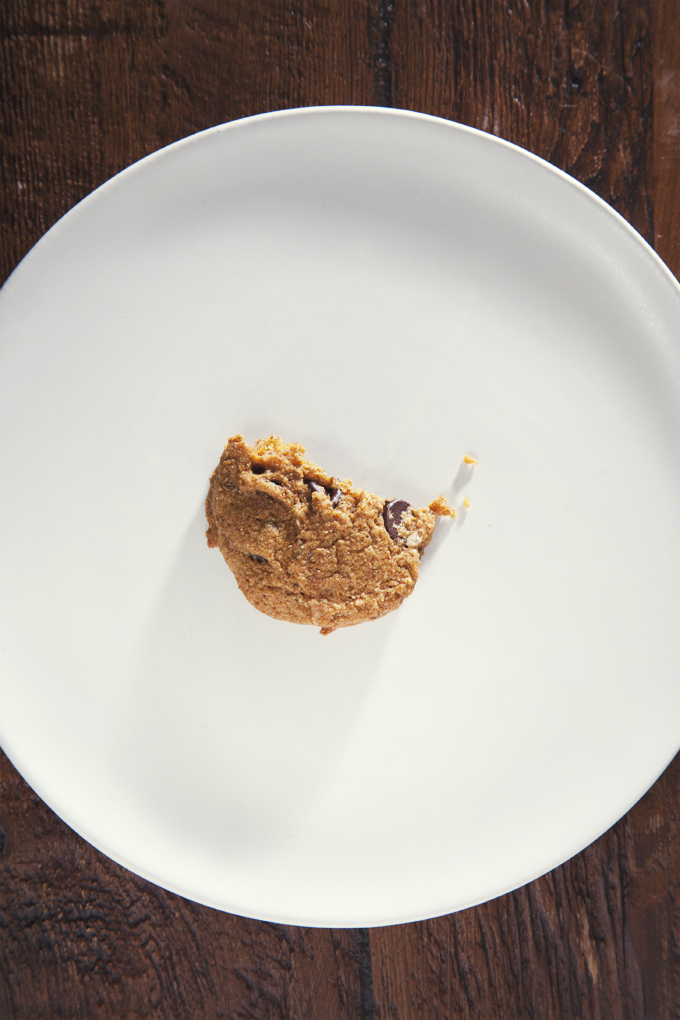 Photography by Aaron Scott
Whether you enjoy your cookies warm out of the oven or cold out of the fridge, I hope you have a wonderful holiday and a happy New Year!
Thank you, Kristy, for the opportunity to be a part of your annual cookie party! You gave me a good excuse to make another pumpkin dessert.
xo
Amanda
Amanda's Pumpkin Chocolate Chip Cookies
Festively-spiced pumpkin cookies that are crispy around the edges, but soft and cake-y in the center. This is my go-to cookie recipe whenever I'm short on time or looking to make something easy. The ingredient list is short and simple, and you need just one bowl. A few minutes to prepare the dough + 15 minutes to bake--that's it!
Ingredients
1 flax egg (1 tablespoon freshly ground flax seeds, 3 tablespoons warm water)
½ cup virgin coconut oil, melted
1 cup coconut sugar
1 teaspoon pure vanilla extract
1/2 cup pumpkin puree
2 cups spelt flour
1 1/2 teaspoons pumpkin pie spice
1/2 teaspoon ground cinnamon
1/2 teaspoon baking soda
1/4 teaspoon fine grain sea salt
1 cup vegan semi-sweet chocolate chips
Instructions
Pre-heat the oven to 325 degrees F.
Prepare the flax egg by whisking together the ground flax with the water in a small bowl. Allow it to set for 3-5 minutes, until it has a gel-like consistency.
In the bowl of a stand mixer, combine the coconut oil and sugar. Add in the flax egg, vanilla, and pumpkin, and mix until smooth. Sift in the flour, pumpkin pie spice, cinnamon, baking soda, and salt, and mix to combine. The batter will be dry and crumbly at first. Fold in the chocolate chips.
Refrigerate the dough for 20 minutes, then spoon it onto a parchment-lined baking sheet using a cookie dough scoop or heaping tablespoon, leaving 1-2 inches between each cookie. Gently flatten the dough using your hands or a spatula.
Bake for 15-17 minutes, until the cookies are golden brown around the edges. Allow them to cool slightly for optimal texture.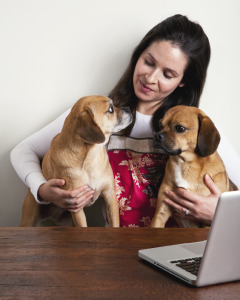 Amanda Maguire is the creator of the plant-based food blog, Pickles & Honey, where she shares practical and delicious recipes. She's an SEO Manager-turned-Culinary Nutrition Expert and author of the new eBook, SEO for Food Bloggers. Amanda's writing stems from her food philosophy that what you choose should demonstrate your values, and what you feed your body should also feed your soul. You can follow Pickles & Honey on Instagram, Pinterest, Twitter and Facebook.
Thank you for stopping by, Amanda! If you want to see what everyone else has brought to the party, check out the rest of the 2014 Vegan Cookie Swap Party! And you can enter…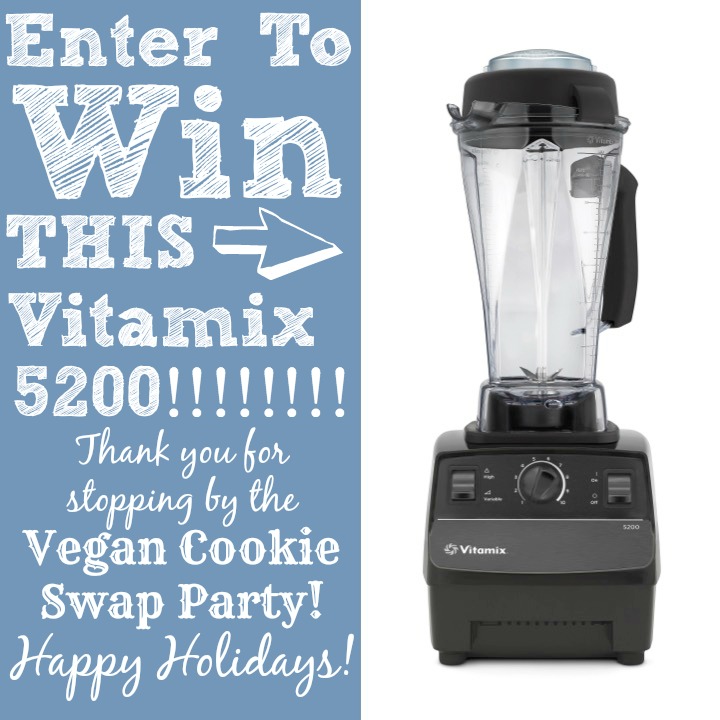 I wanted to do something extra special for all of you readers who've been joining us for the Vegan Cookie Swap Party fun and for supporting Keepin' It Kind all year. The amazing folks at Vitamix were so incredibly generous to donate a Vitamix 5200 for a giveaway! Please click here for more info and TO ENTER! Good luck!