Back in my pre-vegan days, I used to love a good cookie swap party. Now that I'm vegan and don't have many vegan friends close-by, I'm bringing the cookie swap party to Keepin' It Kind! Each day, for 25 days, one of my favorite bloggers will visit and share one of their favorite holiday cookies! That's 25 Days of Cookies, my friends! Happy Holidays!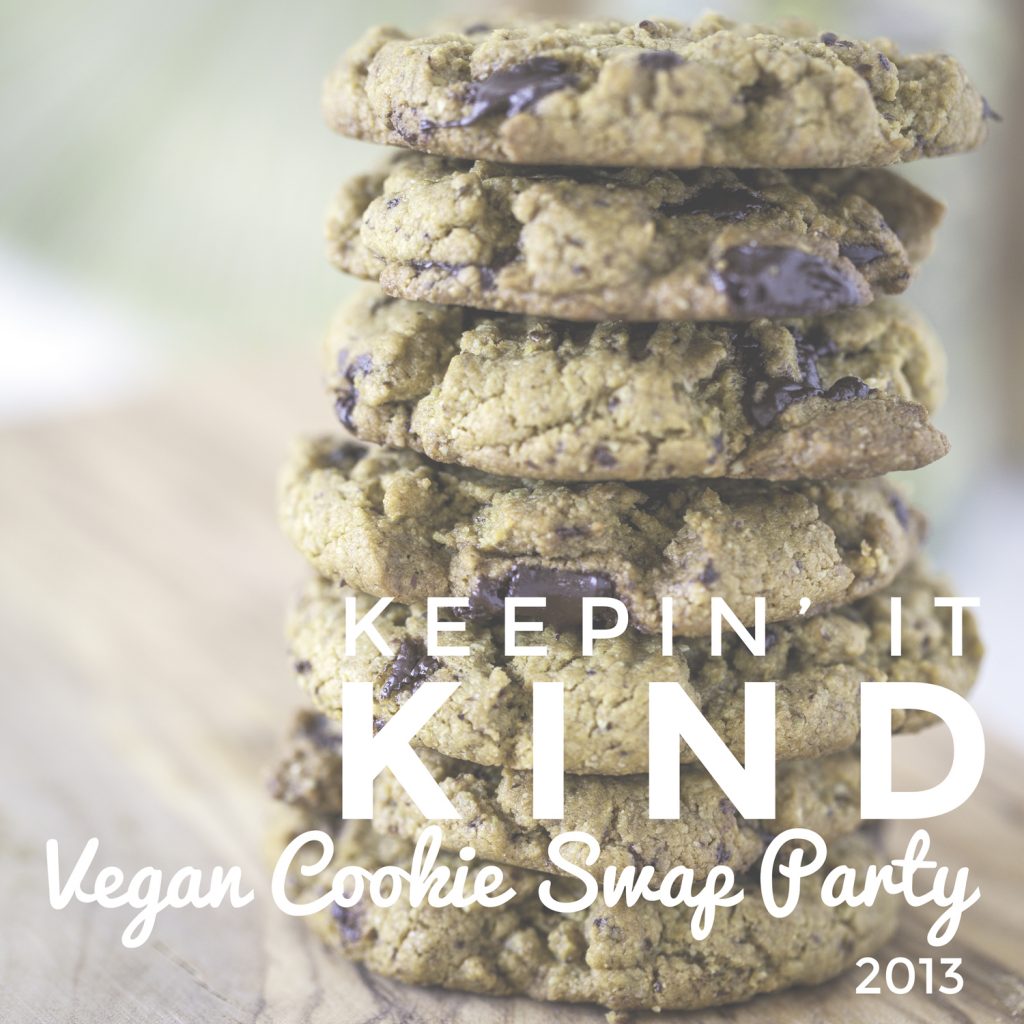 Christy Morgan has long been a source of inspiration in my life. Her cookbook is probably one of the first vegan cookbooks I ever looked at (long before I became vegan) that made me think "maybe veganism isn't so bad." When I started Keepin' It Kind, she was a huge supporter of mine early on and was so encouraging and helpful (she's one of the main reasons I joined Twitter!). Today, Christy continues to inspire me with her dedication to living a healthy lifestyle and teaching others how to change their lives. I am and always will be grateful for Christy's inspiration and it is such a treat to have her here today.
Over Thanksgiving I made a really delish warm mulled apple cider. Those spices came to mind when thinking of what to make for Kristy's vegan cookie swap. My intention was to make something like shortbread or biscotti, but these are softer than biscotti. They aren't a cookie and too thin for bread. Maybe a bar? Bars are usually thicker. I consulted my fans on Facebook and got some help naming these suckers. Meg said "In the UK they use the term 'slice' for ambiguous sweet treats". So slice it is! It was pretty cute all the names that they came up with!
They are perfect served with tea. And they got my roommates approval so they must be pretty good (she's rather picky!). Even though this experiment didn't turn out exactly like I wanted it's still so very tasty! You might figure out a better method but I shape the dough into a rectangle on a lined cookie sheet, lightly created the slices before I put it in the oven, then at the 25 minute mark sliced the dough all the way through to create the "slices". Such an appropriate name! You can also slice them into squares and call them "bites" as another fan suggested (but I had already taken the photos!). Be sure to transfer to a cookie rack to let them cool completely before digging in (if you can manage that!).
Christy's Mulled Apple Cider Slice
Ingredients
1 1/2 cup unbleached all-purpose flour
1 tablespoon arrowroot
1/2 teaspoon pumpkin spice mix
Dash sea salt
3/4 cup coconut oil
1/2 cup coconut palm sugar
1/3 cup unsweetened applesauce
1 teaspoon vanilla extract
About 1/2 apple, chopped
2 tablespoons coconut palm sugar
1/2 teaspoon pumpkin spice mix
Instructions
Preheat oven to 350 degrees F.
Whisk together the first four dry ingredients in a medium bowl until well combined.
Cream together the oil, sugar, applesauce and extract in a small bowl until well combined.
Add wet to dry ingredients and fold in until dough is formed. You'll need to use your hands to work it all together. Make sure there is no dry flour bits left.
Place dough on lined cookie sheet and form into a rectangle about an inch thick.
Mix topping together in the same bowl you creamed the sugar and oil in and toss until apples are well coated with sugar and spices. Sprinkle over the top of dough evenly and press down lightly.
With a serrated knife cut dough halfway through into slices about an inch thick.
Place in oven and bake for 25 minutes.
At 25 minutes pull out of the oven and cut slices all the way through and slightly separate. Bake for another 15 minutes. Remove from oven and let cool on cookie sheet for about 10 minutes then transfer to cooling rack. Let cool completely then enjoy with a cup of tea!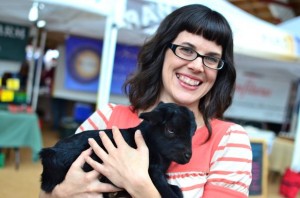 Christy Morgan, known as The Blissful Chef, has been tantalizing taste buds for years as a vegan chef, cooking instructor, food writer, and cookbook author. Christy's mission is to show that a whole food plant-based diet can be delicious, easy and will bring more energy and bliss into your life! Now in Austin, Texas she offers cooking classes and health programs for corporations and families who want to get their health on track. Her cookbook, Blissful Bites: Plant-based Meals That Nourish Mind, Body, and Planet, is available where books are sold. Her online wellness program, Wellness Reboot, gives you a chance to work with Christy from anywhere in the world to transform your life and reboot your health. 
Christy has been seen on VegNews.com, One Green Planet, Daily Candy, Fox Good Day, From A to Vegan, and is a guest on numerous radio shows and podcasts including Martha Stewart Living Radio, Vegan World Radio, and the Dr. Don Show. It wasn't until January 2013 that she became dedicated to fitness and spreading the message that you can be strong (and sexy!) with a plant-based diet. Find out more at TheBlissfulChef.com and to follow her fitness journey at WellnessReboot.com/blog. Be sure to follow her on Facebook  -  Twitter  -  Instagram