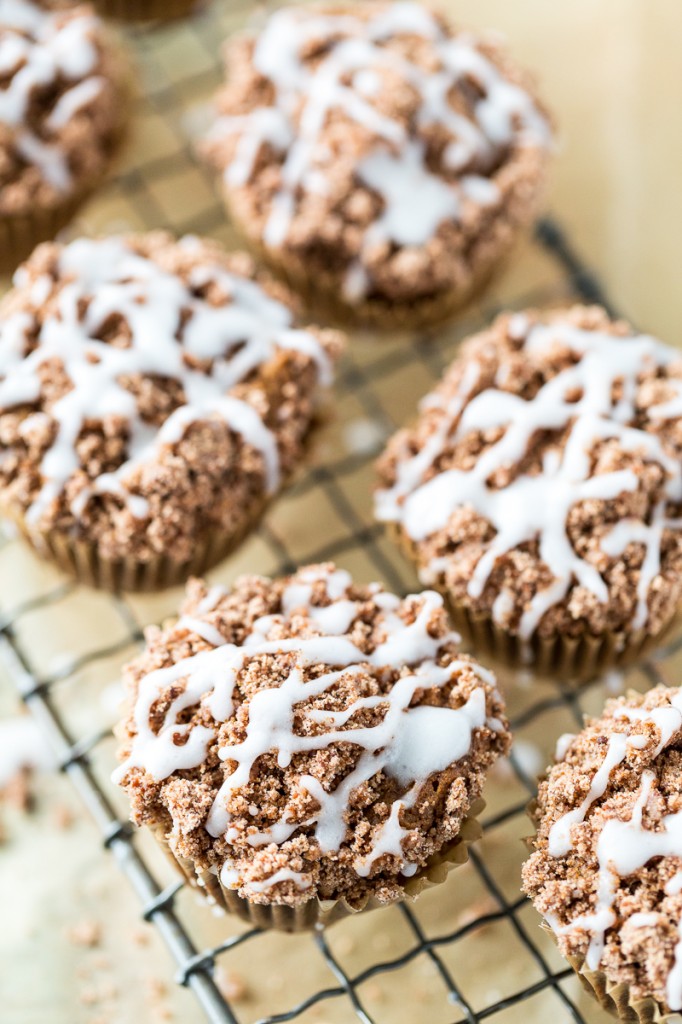 It has been a looooooooong time since I've had coffee cake that tasted this good. I mean, a long time.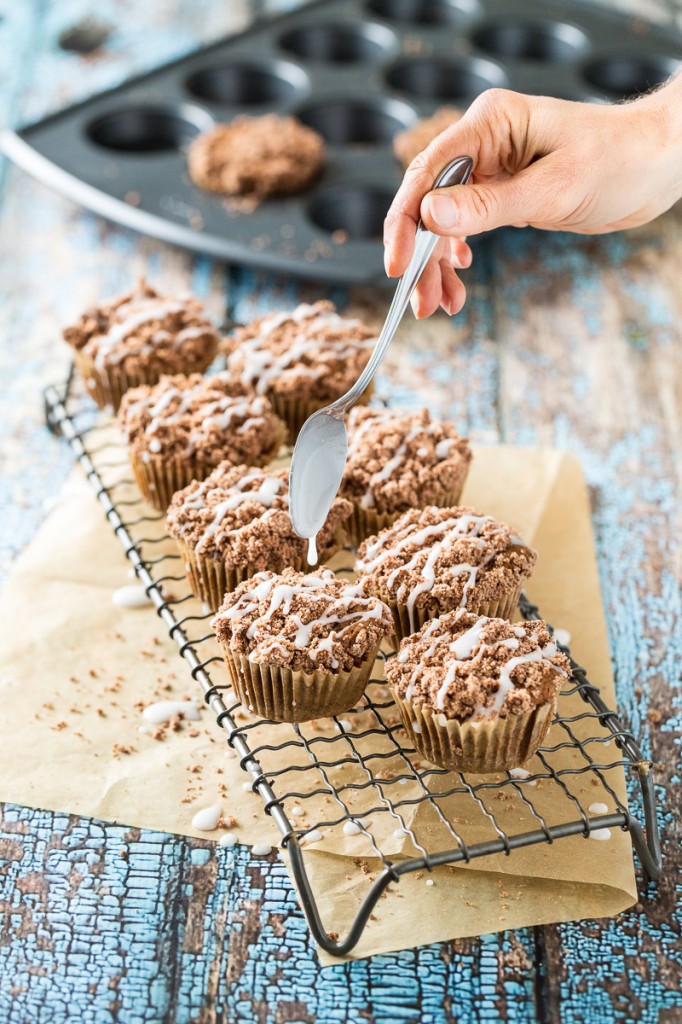 Fluffy, moist, sweet, super cinnamony, with tons of streusel- these cinnamon coffee cake muffins were excellent!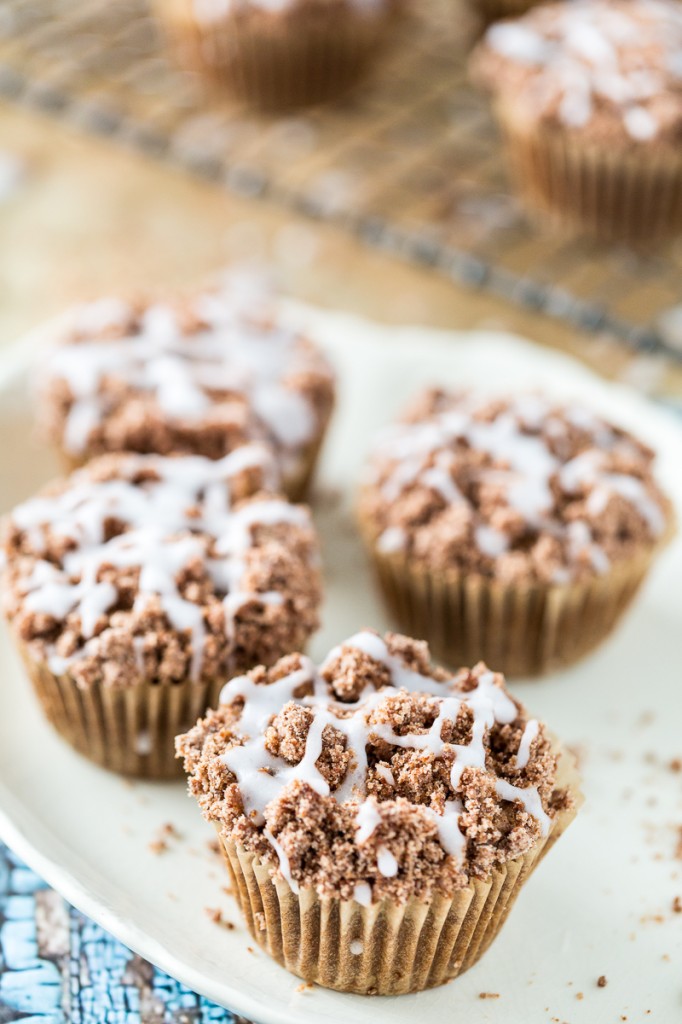 Between myself, my husband, and a houseful of teenagers (our twins had friends over), these muffins did not last long at all. Everyone liked them- even our pup who scarfed down any crumbs we dropped as soon as they hit the floor.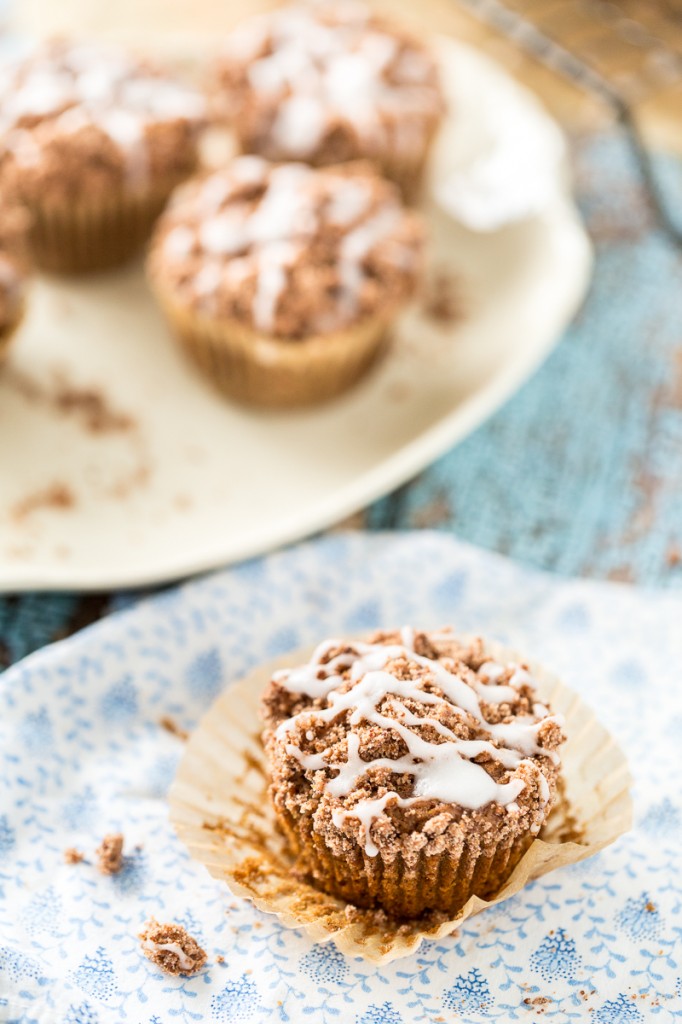 The fact that these muffins were not only vegan, but gluten-free as well, is pretty much awe-inspiring. But I would expect nothing less of from Cara Reed, the wizard and founder behind the wonderful blog, Fork and Beans. This wondrous recipe is actually from Cara's soon-to-be-released (on August 5th) cookbook, Decadent Gluten-Free Vegan Baking: Delicious, Gluten-, Egg- and Dairy-Free Treats and Sweets.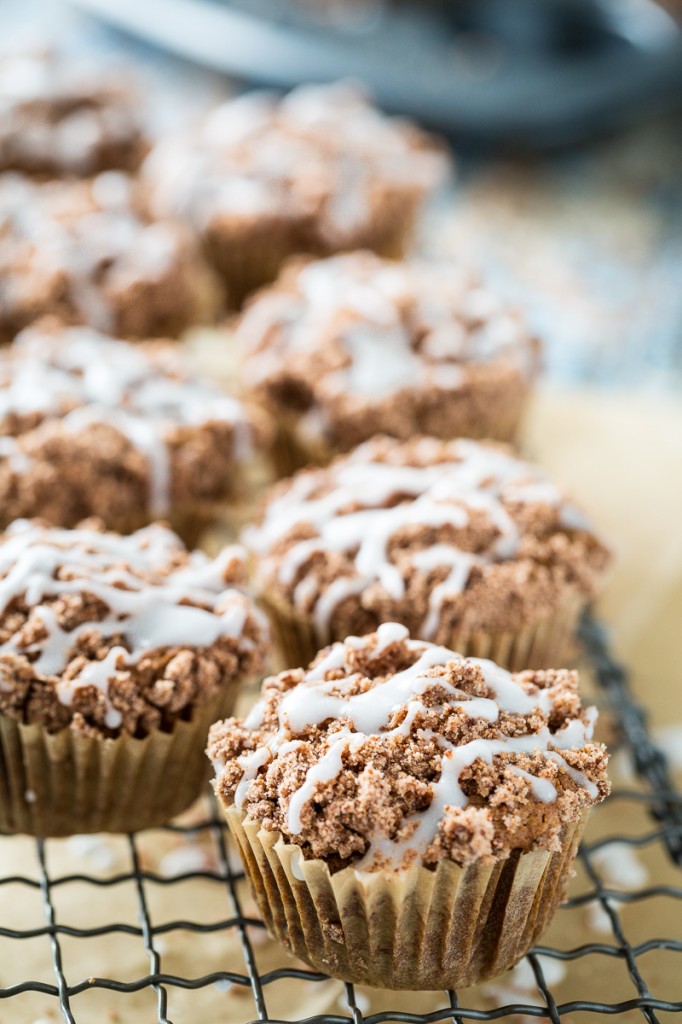 This book is chock-full of delectable baked desserts that just so happen to be suitable for vegans, people with gluten intolerances, and all of their friends. From childhood favorites like "Pop-Tarts" and Churros with Chocolate Dipping Sauce and classics like Sugar Cookies and Brownies to more sophisticated desserts like Chocolate Souffles and Strawberry Swirl Cheesecake with Chocolate Graham Cracker Crust, there is sure to be something everyone can enjoy. Luckily for all of you, Page Street Publishing is letting me share the recipe for these incredible muffins today!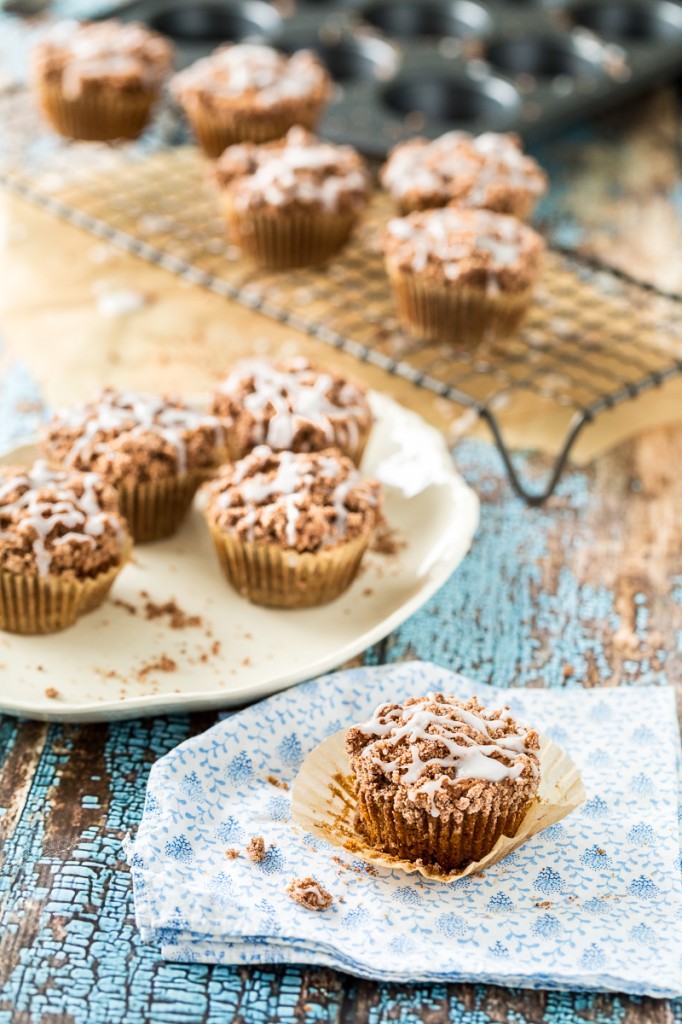 Cinnamon Coffee Cake Muffins
Ingredients
2 c/330 g Cara's All-Purpose Blend (page 166)
½ c/72.5 g unpacked brown sugar
¼ c/50 g granulated sugar
2 tsp/7.5 g baking powder
1 tsp baking soda
½ tsp salt
1 Tbsp/7 g flaxseed meal
1 tsp xanthan gum
1 tsp cinnamon
¼ tsp nutmeg
¾ c/180 ml nondairy milk
⅓ c/80 ml oil
1 Tbsp/15 ml apple cider vinegar (or lemon juice)
1 c/165 g Cara's All-Purpose Flour Blend (page 166)
⅓ c/73 g brown sugar, lightly packed
2 tsp/5 g cinnamon
3 Tbsp/42 g vegan butter
½ batch Royal Icing (page 158)
Instructions
Preheat oven to 350°F/180°C. Lightly grease or line a muffin pan.
In a large bowl, whisk together all of the dry ingredients. In a medium bowl, combine the wet ingredients. Make a well in the middle of the dry ingredients and pour the milk mixture in. Stir with a wooden spoon. Pour the batter into the muffin pan. Combine the ingredients for the streusel topping and sprinkle it evenly on the batter.
Bake for 22 to 25 minutes or until a knife comes out clean when inserted. Allow to cool slightly before removing from the muffin tins. Cool on a wire rack. Drizzle with half a batch of Royal Icing.
Notes
CARA'S TIP: If you have spots in your muffin tin that are not filled before going into the oven, place some water halfway inside the individual spots. By doing this, you ensure that all of your muffins will be baked evenly.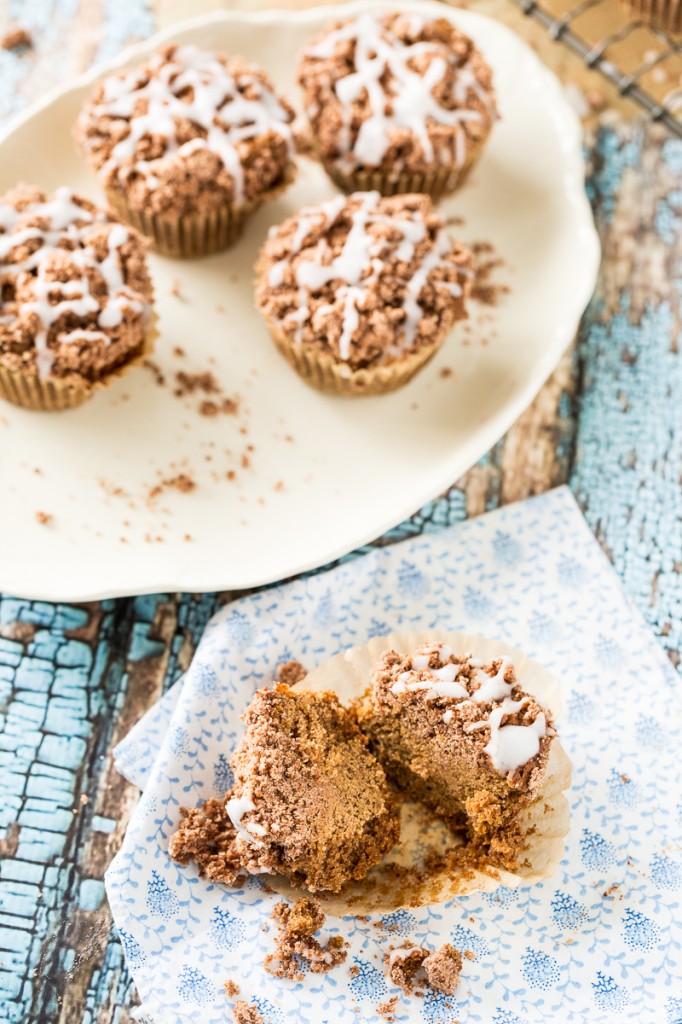 Cara and Page Street Publishing have also been kind enough to let me giveaway a copy of Decadent Gluten-Free Vegan Baking to one of you marvelous readers! The giveaway is open to US and Canadian residents only and will run until 11:59pm on July 30th, 2014. Please use the box below to enter.

Thank you, Cara for creating this wonderful book and thank you to Page Street Publishing for letting me review it and giveaway a copy. Last but not least, thank you to all of my crazy, amazing readers for stopping by and entering! Have a good weekend!
What is your favorite Fork and Beans recipe?
Disclaimer: I was given this book to review but the thoughts and opinions expressed here are my own.
Unless otherwise noted, photography by Chris Miller