Back in my pre-vegan days, I used to love a good cookie swap party. Now that I'm vegan and don't have many vegan friends close-by, I'm bringing the cookie swap party to Keepin' It Kind! Each day, for 25 days, one of my favorite bloggers will visit and share one of their favorite holiday cookies! That's 25 Days of Cookies, my friends! Happy Holidays!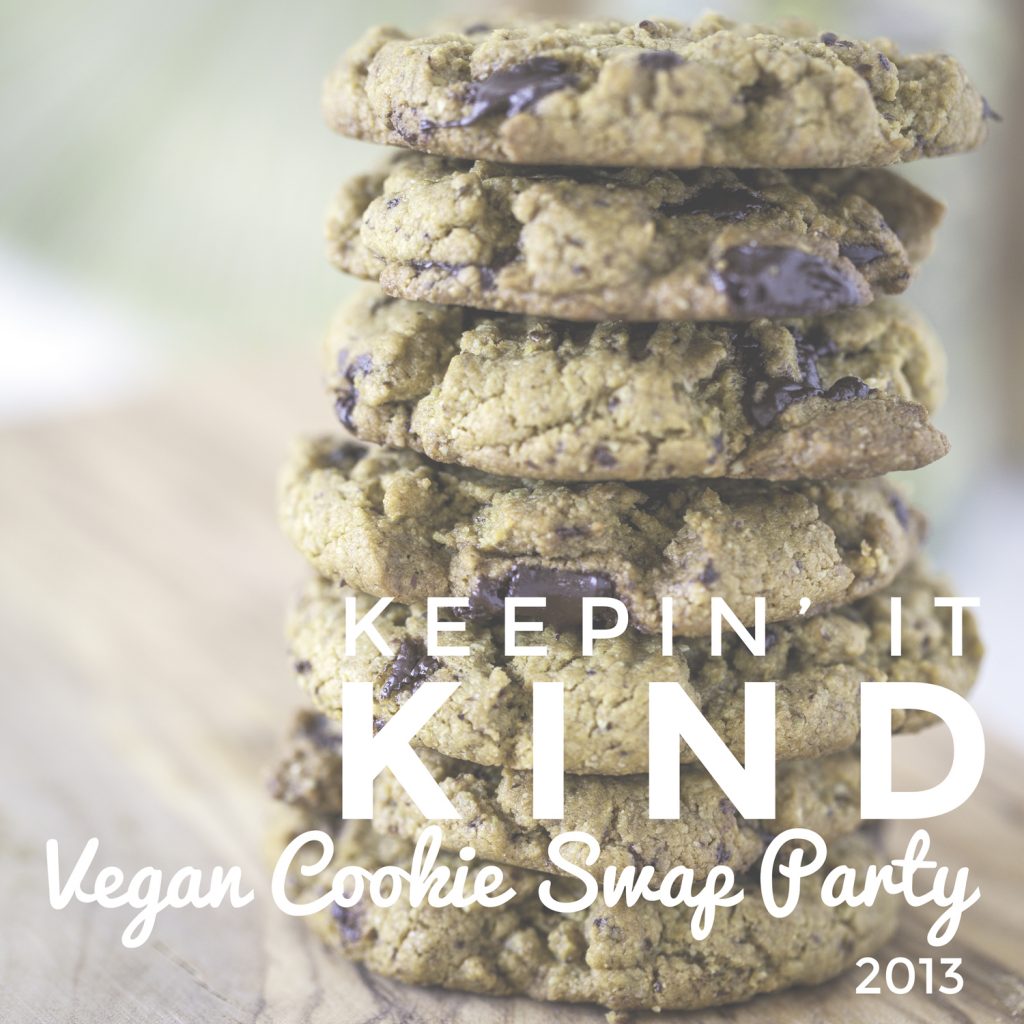 You know how there's just some people who's sweetness and grace always brings a smile to your face? Courtney of The Fig Tree blog is one of those people to me.  The Fig Tree is a vegetarian blog with loads of great vegan recipes, but it's the words of her posts that are so lovely. Courtney's kind personality shines through in every post and I'm so excited to see what she brings today!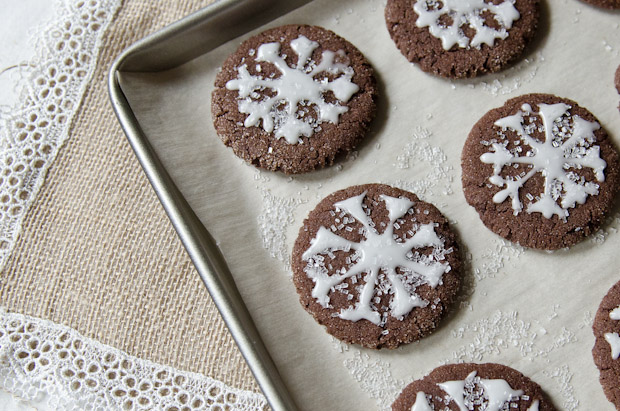 Hello, my name is Courtney and I'm the blogger behind the The Fig Tree. I am so very excited to be presenting a holiday cookie recipe to all of you lovely Keepin' It Kind readers. To my American friends, I hope you all had a fantastic Thanksgiving and are enjoying a relaxing holiday weekend. I also hope that you are ready for some more sweets, because I've got one delicious cookie to share with you in today's edition of the cookie swap party! A chewy chocolate cookie with a crisp exterior layered with cinnamon sugar. Yum! These cookies are perfect to dip into a cozy cup of tea or to add some sparkle to the dessert table at a holiday party. They are very easy to put together and the results will definiely add more cheer to your holiday season. A special thanks to Kristy for asking me to share in the annual cookie swap. It's been so much fun and I am looking forward to seeing (and trying) all of the cookie recipes to come in this year's swap!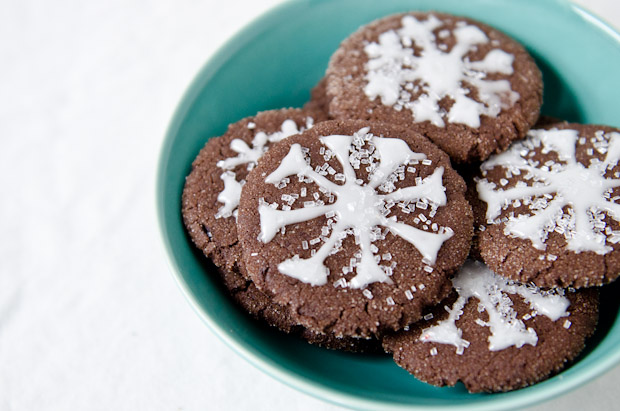 Courtney's Chocolate Cinnamon Snowflakes
Ingredients
1/2 cup of canola oil
1 cup of white sugar
1/4 cup of maple syrup
3 tablespoons of almond milk
2 teaspoons of pure vanilla extract
1 and 2/3 cups of all-purpose flour
1/2 cup of unsweetened cocoa powder (not Dutch-processed)
1 teaspoon of baking soda
1/4 teaspoon of salt
1/2 teaspoon of ground cinnamon
1/4 cup of white sugar
1 teaspoon of ground cinnamon
1 cup of icing sugar
2 teaspoons of almond milk
2 teaspoons of light corn syrup
1/4 teaspoon of vanilla extract
Instructions
Preheat oven to 350'F. Line two baking sheets with parchment paper. Set aside.
2. In a shallow bowl or plate, combine the two topping ingredients (sugar and cinnamon). Set aside.
3. In a large mixing bowl, combine the canola oil, almond milk, white sugar, maple syrup and vanilla extract.
4. In a medium mixing bowl, combine the flour, cocoa powder, ground cinnamon, salt and baking soda.
5. Slowly mix the dry ingredients into the wet ingredients until well combined. You should get a fairly pliable dough. Roll dough into walnut-sized balls then roll them into the cinnamon/sugar mixture coating them well. Place cookie balls on the baking sheets (12 per sheet). Using a flat-bottomed glass or measuring cup, squish the cookie balls until roughly 2-inch discs.
6. Bake each batch of cookies for 10 minutes. Allow cookies to cool on pan for 5 minutes and then transfer to a wire rack.
7. Make the Royal Icing: Mix the milk, vanilla extract and icing sugar together. Thin with corn syrup to the desired consistency. Decorate cookies with pretty little snowflakes!
Notes
cookie recipe adapted from Isa Chandra Moskowitz
The Fig Tree is a wholesome food blog that celebrates vegetarian and vegan cuisine from around-the-world. I created The Fig Tree in hopes of inspiring people to use a diverse range of ingredients to create simple, meat-free dishes with tons of flavours. In addition to my love for cooking, baking, photography and blogging - I also adore reading, live music and theatre, studying languages and traveling. And I love chatting with my readers. Please leave me a comment and tell me about your favourite holiday tradition. Check out The Fig Tree on Facebook, Twitter and on Pinterest.