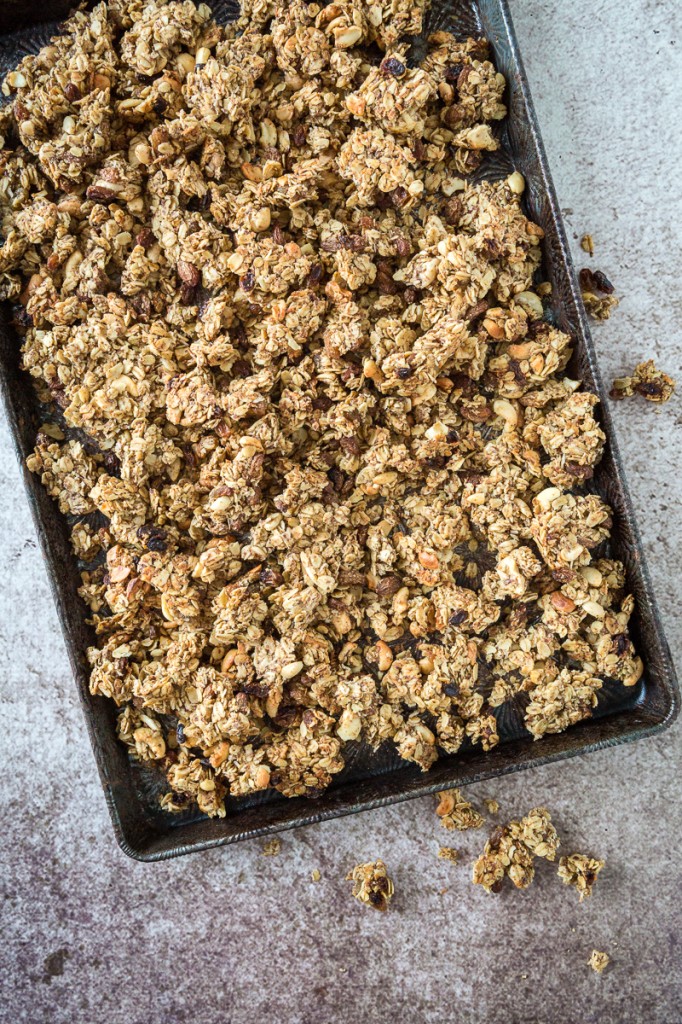 Oats and I go way back.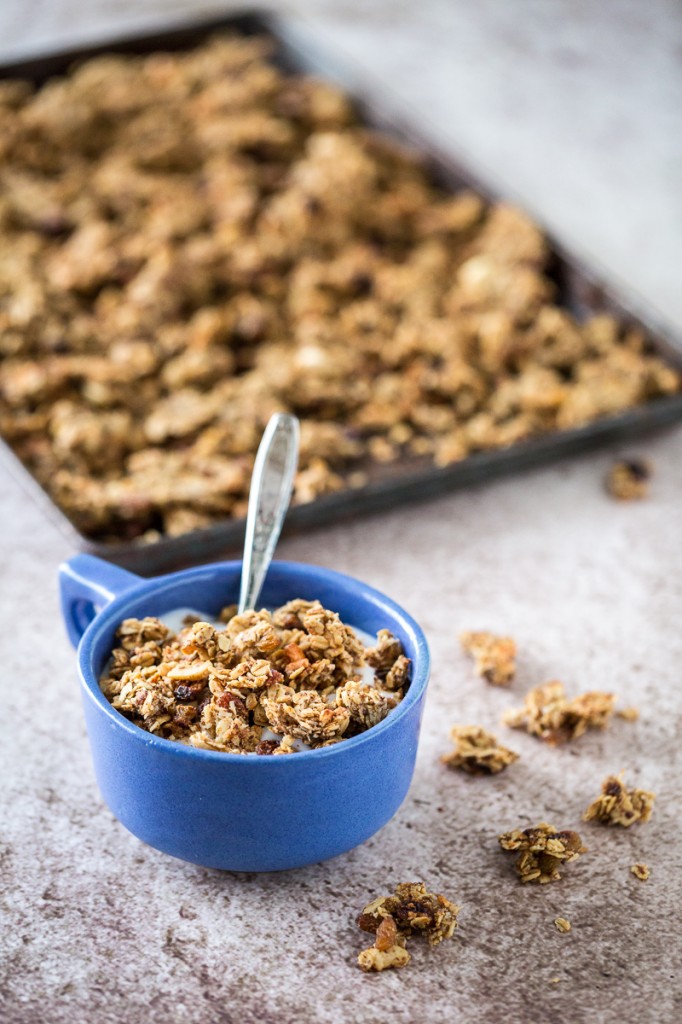 Our friendship probably began with some iced oatmeal cookies from a certain cookie company that shall remain nameless. From that point on, anything baked with Oats- I was all over it. When I got older, I finally figured out how to make oatmeal in a way that I liked (it took me 26 years to figure out that oatmeal was good if I put stuff like spices and fruit in it)(sometimes I'm a bit of a slow learner). Oatmeal became my breakfast of choice for the next 7 years. After I became vegan, Oats and I got super close when I discovered I could use them to make my own granola (see- slow learner).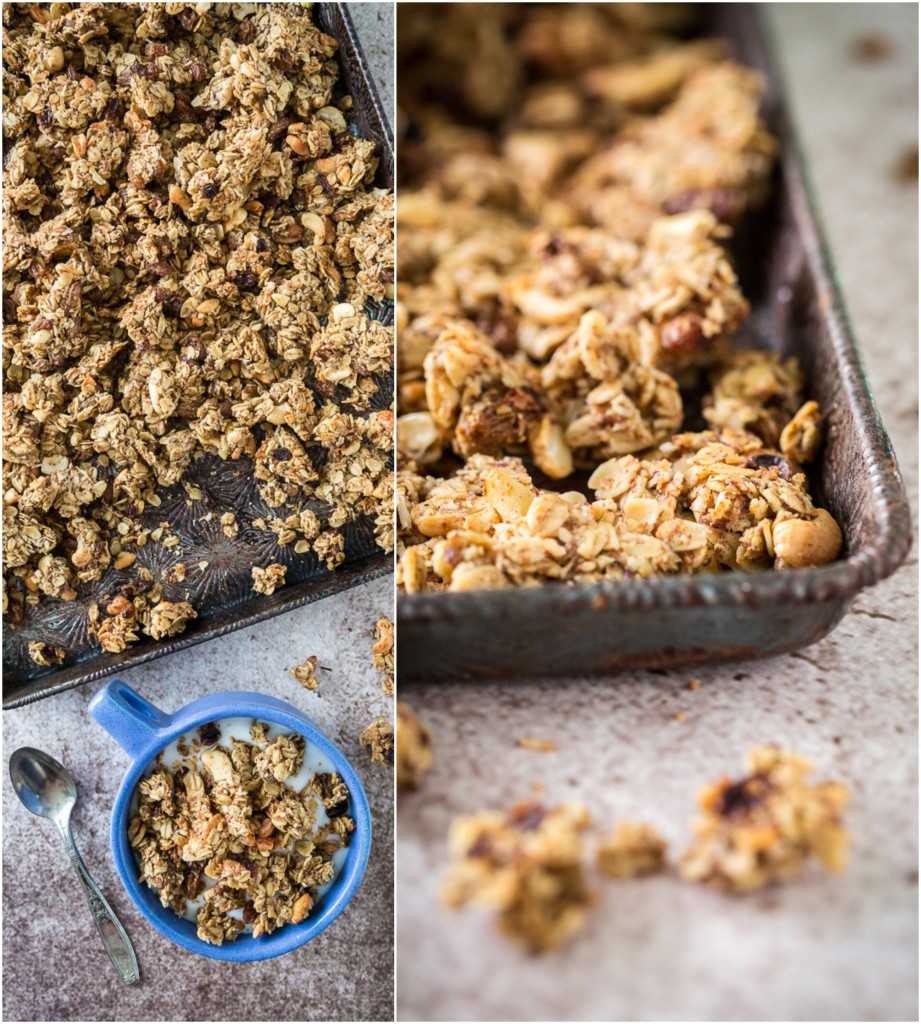 When I learned that my good pal Oats was getting their own vegan cookbook, authored by none other than the amazing Kathy Hester, no one was happier for them than me. In OATrageous Oatmeals, Kathy proves that oats are for more than just cookies and oatmeal. From vegan sausage crumbles to creamer for your coffee, this book shows that Oats are an absolute superstar in the kitchen.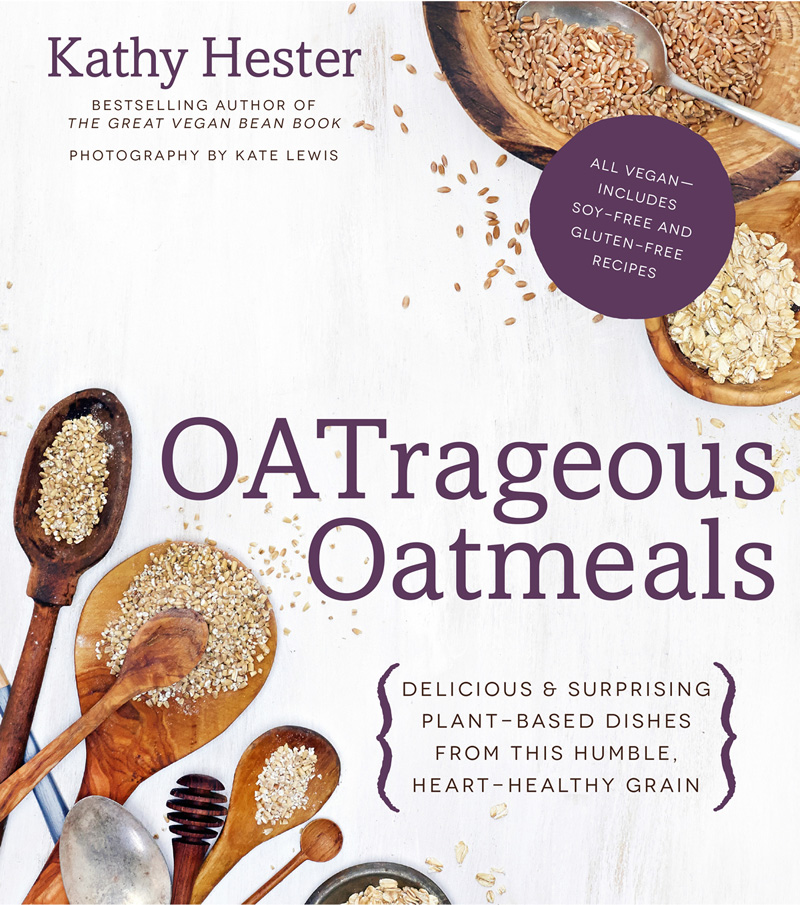 Lately, I've been a little desperate in the late afternoon snack category. I'll pack a great, satisfying lunch for work but come 4 or 5 pm, I need something to munch on to hold me over until I get home and can make dinner.  Because I didn't bring anything, I usually end up munching on some popped chips that the office kitchen has stocked but I always wish I'd brought something a little more nutritionally dense, if you know what I mean. As soon as I saw the Curry Cashew Savory Granola in OATrageous Oatmeals, I knew I'd found my new afternoon snack. Since I'm usually craving something savory and crunchy in the afternoon, this granola is absolutely perfect. I tripled the recipe so I would have enough to last the week. You can use it to top yogurt or just eat in on it's own by the handful. Sometimes, I'll bring a little extra so I can use it to top my salad at lunch. I think savory granola and I are going to be hanging out for quite awhile.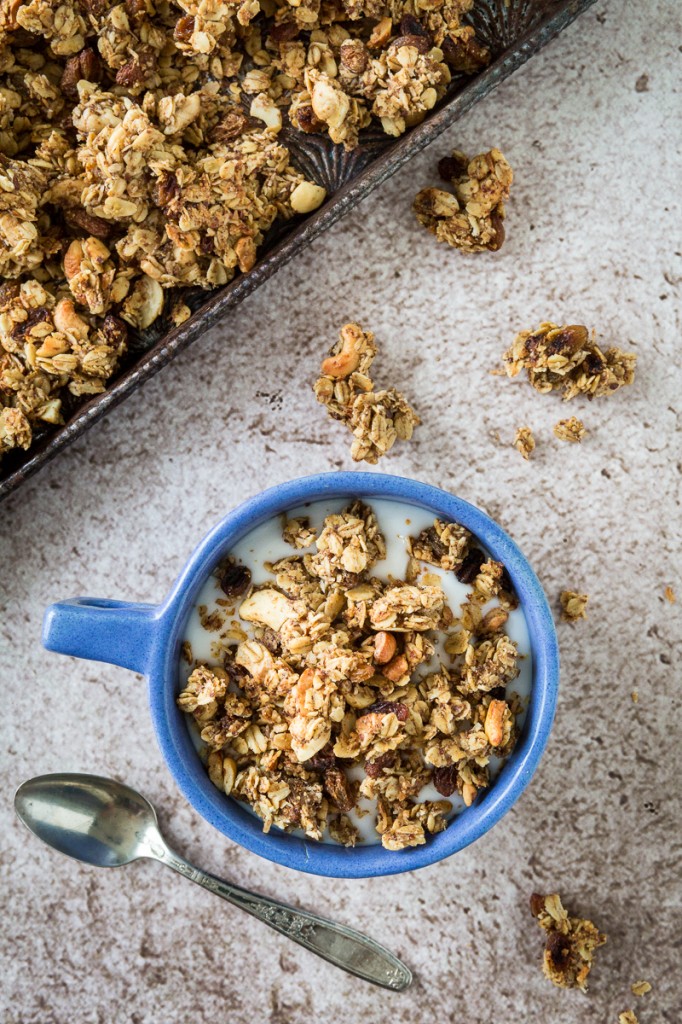 Curry Cashew Savory Granola + OATrageous Oatmeals Review & Giveaway!
soy-free, gluten-free option*, oil-free option**
Ingredients
2 tablespoons (14 g) ground flaxseed
mixed with 4 tablespoons (59 ml) warm
water
1 cup (92 g) rolled oats (*make sure oats are marked gluten-free)
3 tablespoons (45 ml) olive oil (**replace oil with 1 tablespoon [15 g] ground
flaxseed mixed with 2 tablespoons [30 ml] warm water in addition to the amount above)
1⁄3 cup (55 g) golden raisins
1⁄3 cup (26 g) finely shredded coconut
1⁄3 cup (43 g) minced cashews nuts
1 teaspoon garam masala
1/2 teaspoon cumin
1/4 teaspoon granulated garlic
1/4 teaspoon chili powder
1/4 teaspoon ground coriander
1⁄8 teaspoon ground mustard
salt, to taste
Instructions
Preheat oven to 350F (177C) and either oil a cookie sheet or line it with parchment paper.
Add all ingredients but the salt to a medium-sized mixing bowl. Mix well, then add salt to taste.
Pour the mixture onto the prepared cookie sheet and press thin. You should have one large, flat
piece about 1/4 to 1⁄8-inch thin. Bake for 20 to 25 minutes, until the edges are browned and the
middle is no longer wet.
Let cool on cookie sheet and break it up into large or small chunks with your hands. Use to top
salads or plain yogurt, or just eat by the handful for a snack!
Notes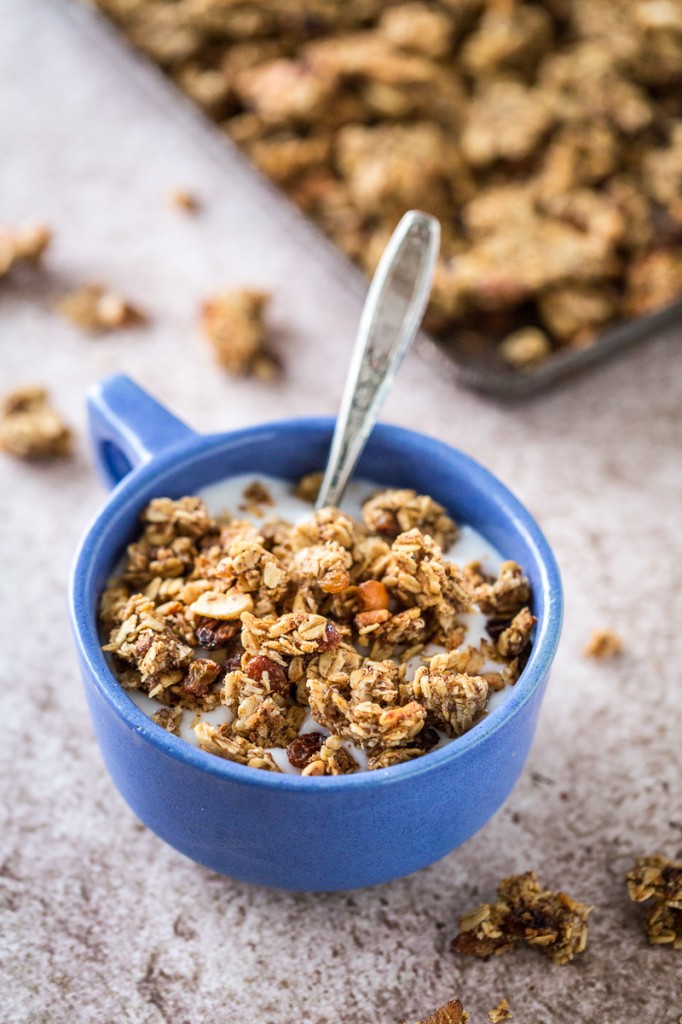 Kathy Hester and Page Street Publishing have been kind enough to let me give away a copy of OATrageous Oatmeals to one of you beautiful people! The giveaway will run until 11:59pm PST on 10/16/2014 and is open to US & Canadian residents only. Please use the box below to enter.

Thank you so much to Kathy and Page Street Publishing for allowing me to review this book. Thank you to all of you incredible readers for stopping by and entering! Have a great day!
What is your favorite way to use oats?
Aside from the book cover, photography by Chris Miller