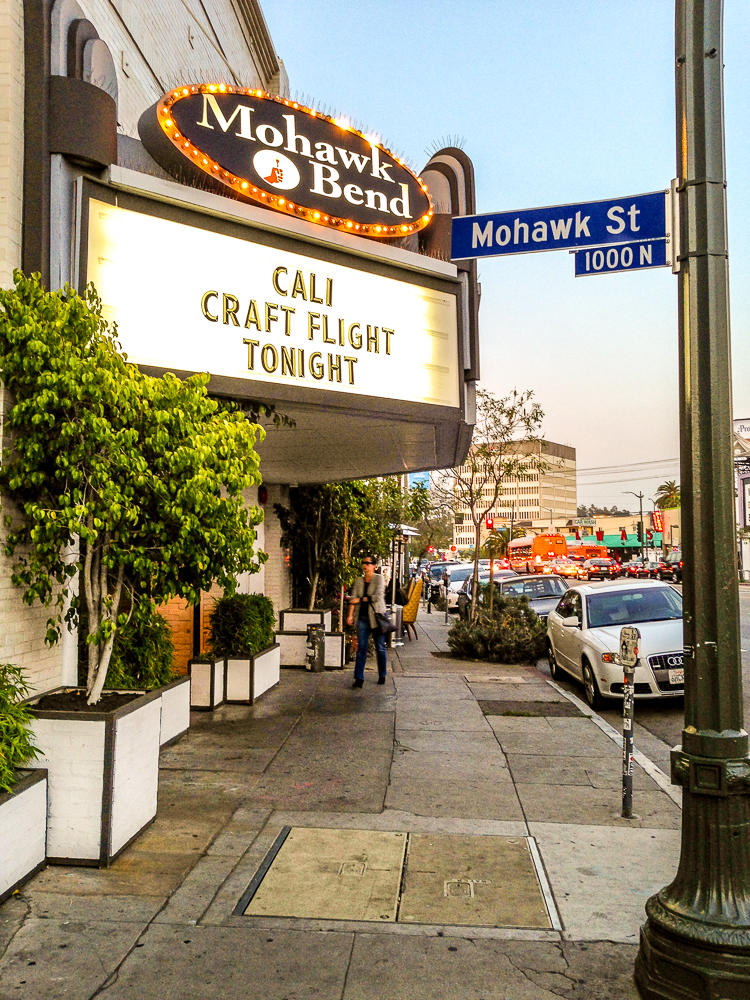 For what seems like a lifetime, I've been wanting to eat at Mohawk Bend in Echo Park.  You know, the awesome bar built in a transformed vaudeville theater that has a great selection of beer, wine and cocktails and their entire menu is vegan, unless otherwise noted (rather than the other way around).  When I first became vegan, I drooled over quarrygirl's reviews of the place and as other bloggers began to review it or post pictures of their delicious-looking meals on instagram, I became more and more jealous intent on trying it.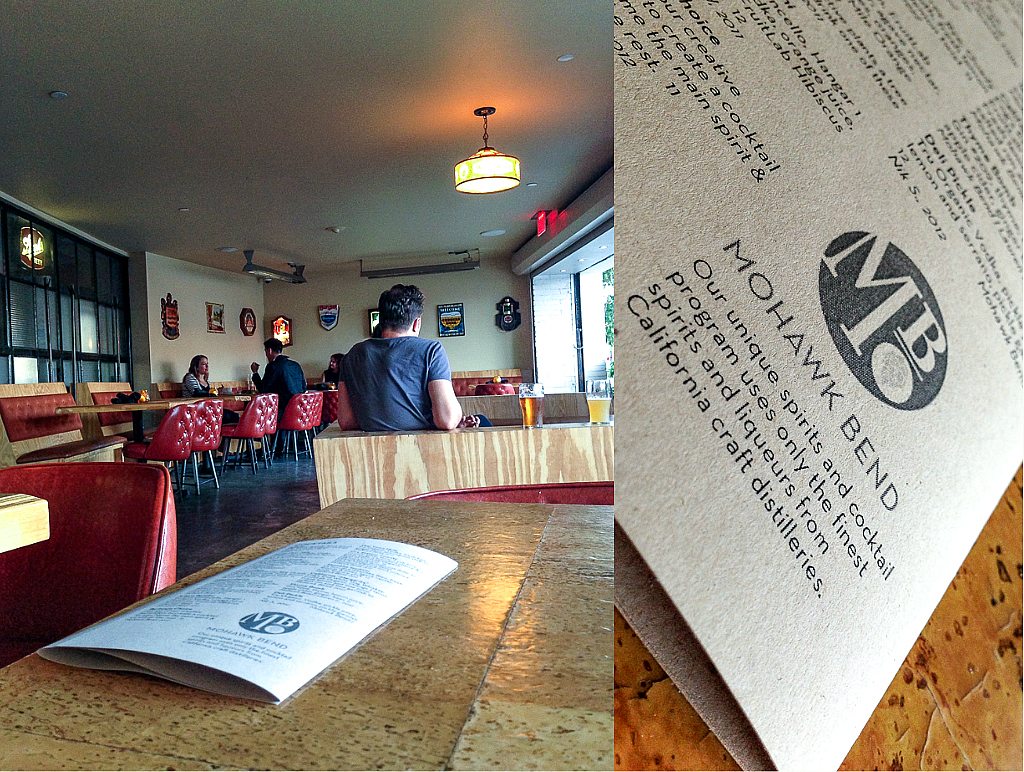 But I never did.  Why?  Well, because Echo Park is way-the-heck on the other side of the world LA from where I am and as much as I wanted to try their food, the thought of a 1 hour (or more) drive to that part of town kept me from doing so.  However, one Friday night, after Chris and I were done at the office in Burbank and we didn't have twins to pick up, or anywhere else to be for that matter, we decided to stop there for dinner (Burbank is much closer to Echo Park than Marina del Rey is).  We loved the food so much that we decided to go back a few nights later to celebrate the wrapping of our project.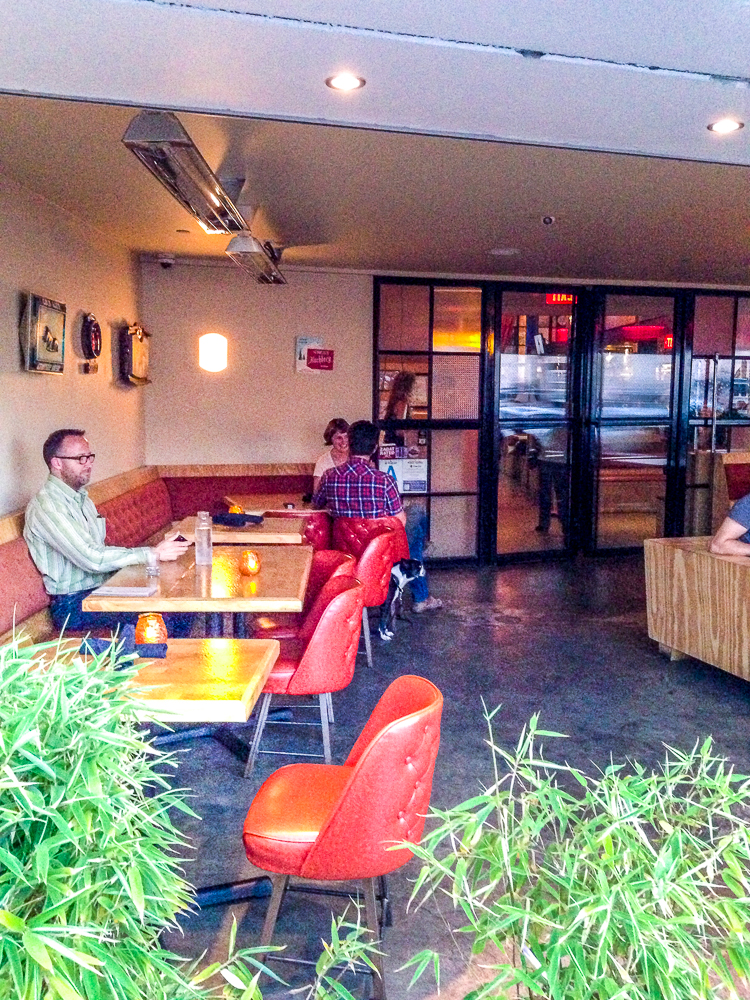 Both nights we dined al fresco which is the perfect place for people/dog-watching.  Both nights we also ordered the same appetizers.  We should've tried more items on the menu, but the appetizers we had the first night were so good, we had to get them again when we went back.  We shared Mohawk Bend's infamous Buffalo-Style Cauliflower and it was indeed as terrific as everyone says it is.  My stomach doesn't usually handle buffalo sauce very well, but I had no problems with their version.  It is served with a creamy "bleu cheese" sauce and celery.  It was quite wonderful.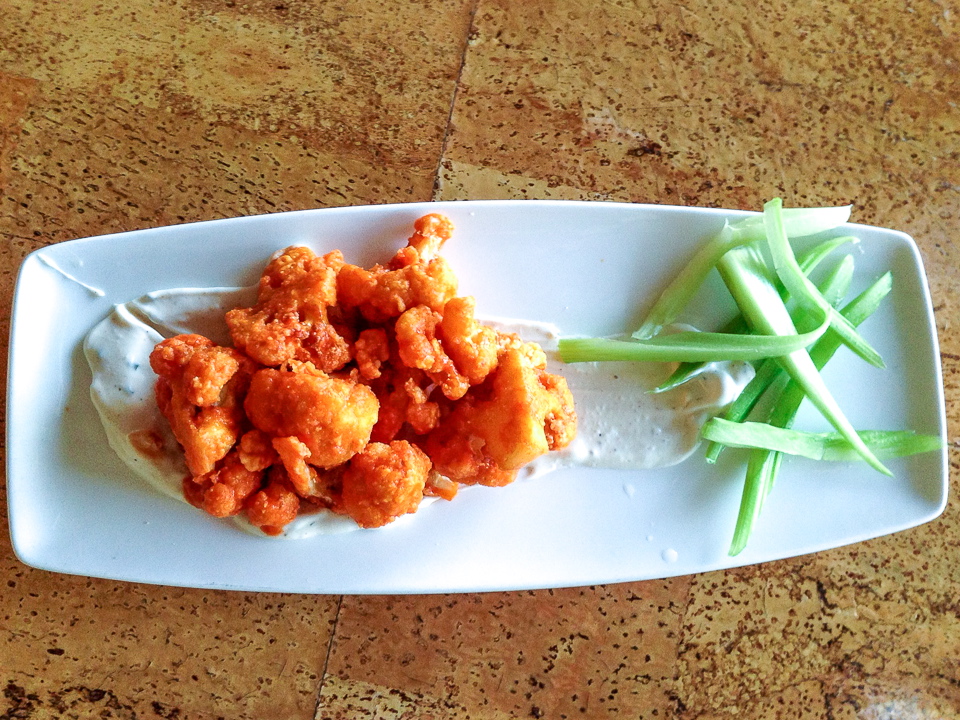 We also shared the Heart of Palm "Crabcakes."  I am on a serious heart of palm kick right now so these really hit the spot for me.  I loved them even more than the buffalo cauliflower!  The flavor is out of this world and the smoked paprika aioli is amazing!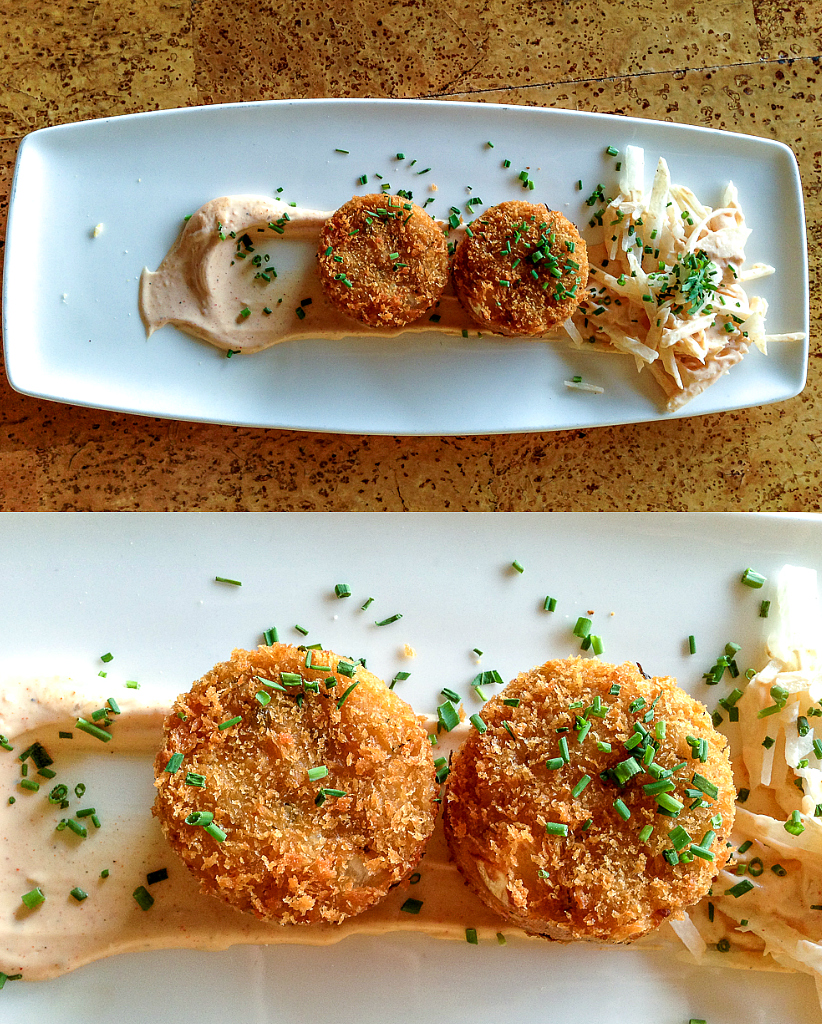 The first time we went, we shared the Mediterranean Platter, which is served with falafel, pita, a cherry tomato, cucumber, kalamata olive and arugula salad with red wine vinaigrette, and tzatziki, hummus, and a spiced eggplant dip.  Everything about this dish was incredible.  I would definitely get it again.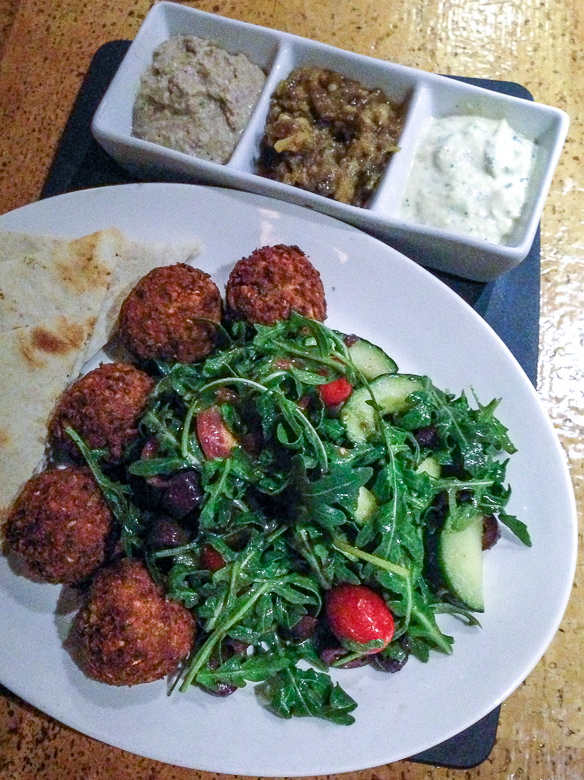 The second time we went, we got the Able Farmin' Pizza.  It was topped with peppers, fennel, vegan mozzarella and vegan sausage.  This was a great pizza and I couldn't get over the perfectly crisp-yet-doughy crust.  Chris loved it, though I felt like there was just a bit too much cheese for my tastes.  I think next time, I'll get the Vegan Banh Mi Pizza.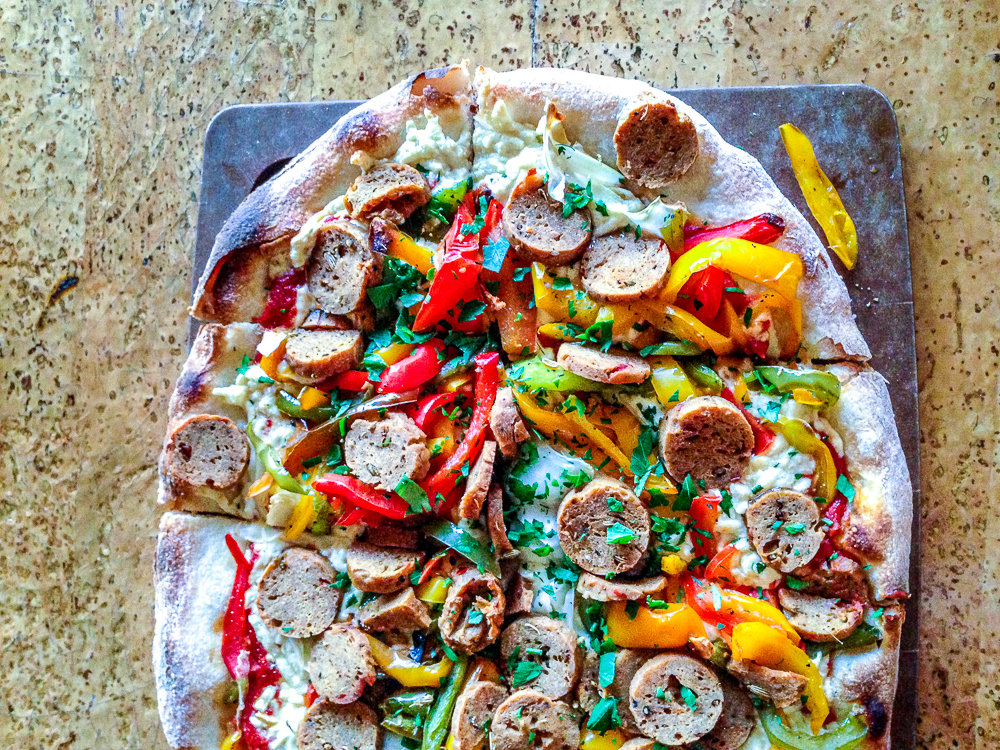 Both times we were too full to get dessert, but we really wanted to order the vegan Happy Camper S'mores plate.  On our second visit, we actually sat around for awhile hoping that our stomach would make some room for dessert but it just never happened.  Next time, though, I will make the drive (because I know it's worth it) and I will come with a very empty stomach so I can be sure to try that guy!
As I mentioned earlier, Mohawk Bend carries an incredible selection of craft beers and specialty drinks.  Their wine list is pretty great too.  For those of you who like to imbibe and for those of you who love good food and great atmosphere, I encourage you to hit up Mohawk Bend.  Don't be lazy like me- go and go now!
Mohawk Bend is located at 2141 West Sunset Blvd, Los Angeles, CA 90026.  You can follow them on Facebook and Twitter.