I love Indian food with a passion.  I'm not the best at cooking it myself, but I love having it prepared for me (i.e. Indian restaurants).  I also love ethnic markets.  Samosa House in Culver City is where these two wonderful worlds collide.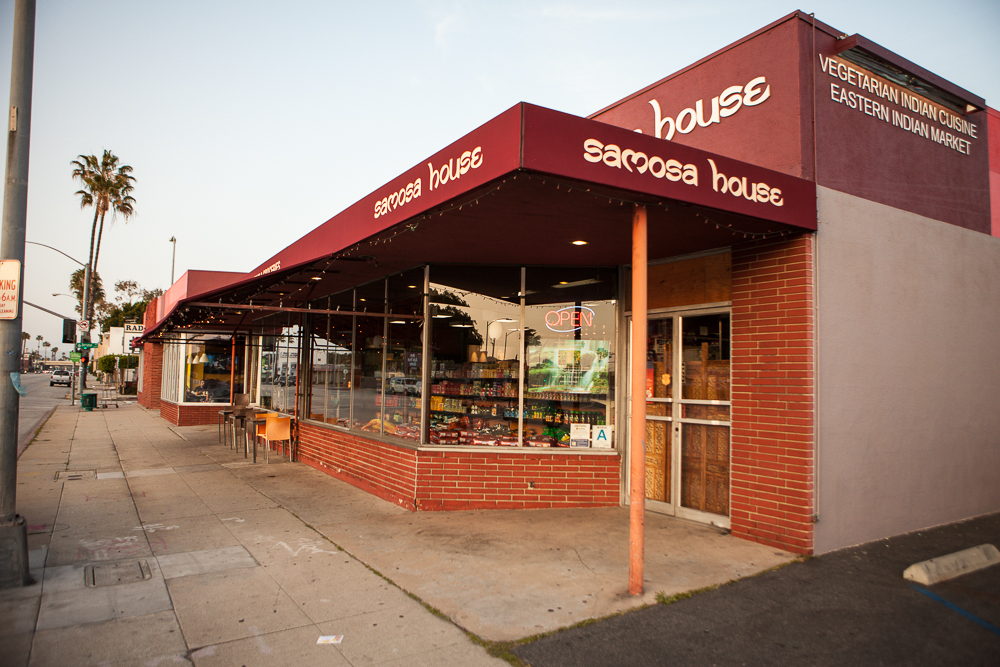 Chris and I discovered Samosa House around three years ago.  It's a mostly vegan (with a few vegetarian options), cafeteria-style Indian restaurant with a wonderful market attached.  The food made our stomachs very happy and the half hour I spent wandering the aisles of the market made my heart pretty happy.  We were instant fans.  We haven't eaten there since we became vegan, however, though I couldn't tell you why.  I shop at the store all the time- it's where I get my jackfruit and exotic spices.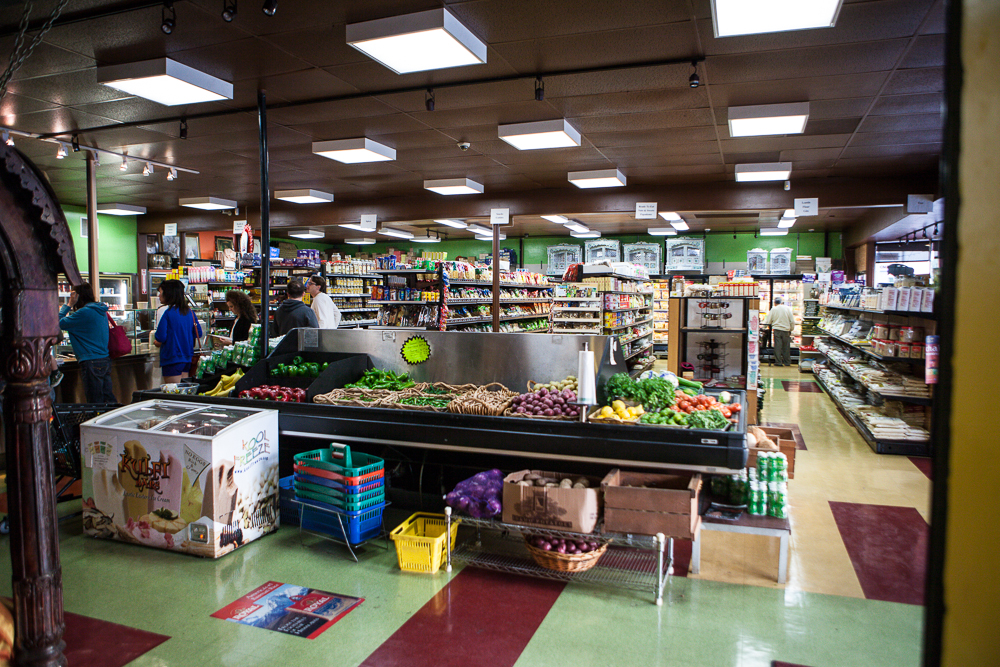 Samosa House recently expanded and now occupy the entire building (before, it was shared with a couple other shops).  There is a huge seating area with more market items like kitchenware, jewelry and clothing.  They also have a juice and smoothie bar now!  We've been threatening to go back for awhile and a couple weeks ago, we finally had our chance.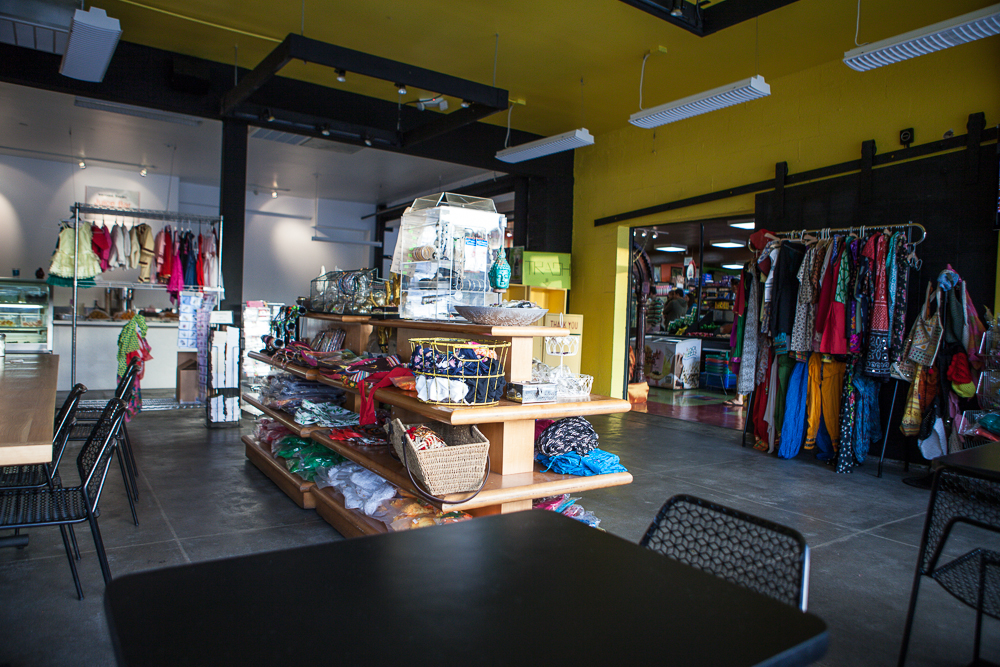 They were pretty busy when we got there, so we had to wait in line for several minutes before it was our turn.  We asked the lady behind the counter which items were not vegan and she showed us the few items that were not vegan-friendly.  She also explained that the naan was not vegan, but we could have chapati instead.  We each ordered the three-item plate, which comes with your choice of three items, rice, bread (naan or chapati), and raita.  She offered us the soup of the day in place of the raita.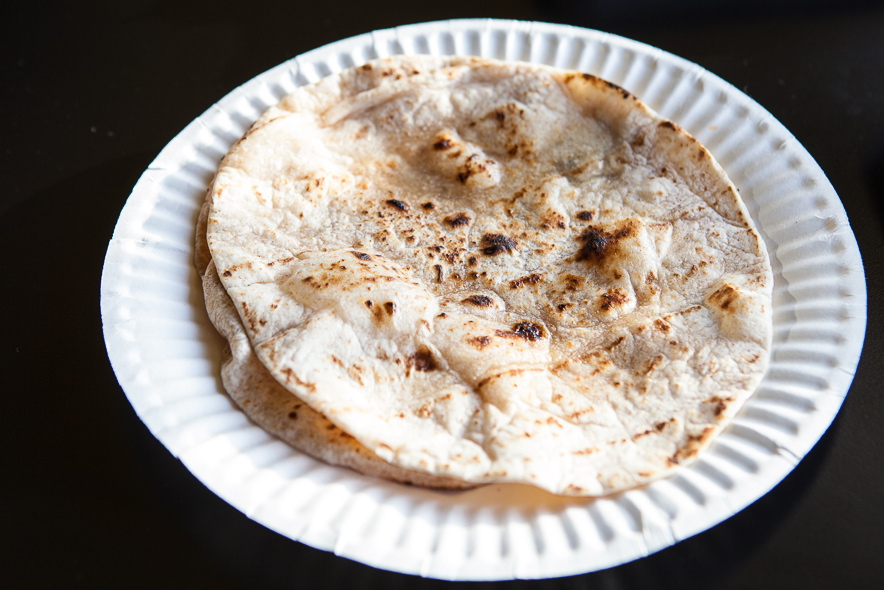 When they take your order, they first tell the kitchen your preference for bread before proceeding.  Then they bring out your steamy, hot, fresh chapati (or naan) by the time you're ready to take your food to your table.  It's pretty wonderful.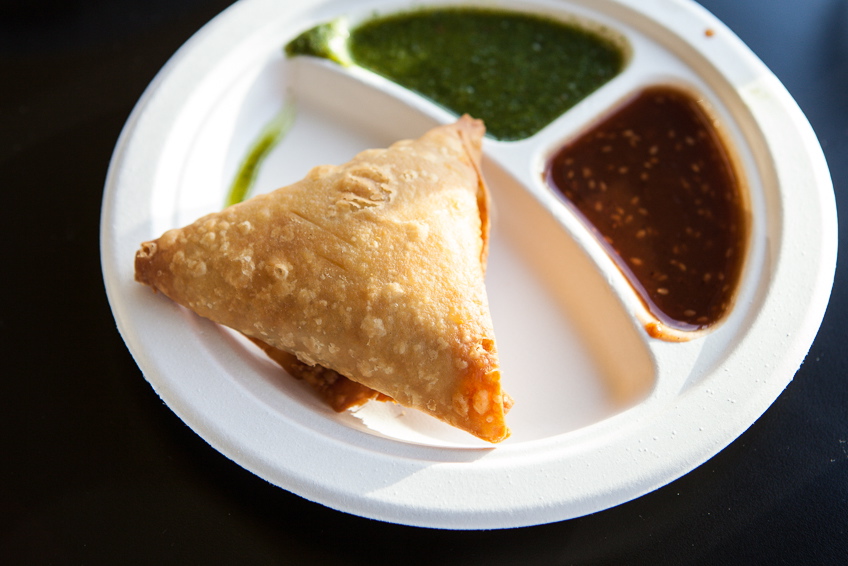 We also ordered a samosa to share.  Their samosas are just the best.  The mashed potato and pea filling is so moist and flavorful.  It's large, but somehow very light and fluffy.  Definitely one of the best items on the menu.  It was even featured on the Food Network on The Best Thing I Ever Ate!  They're only $1.50 each, so you have no excuse not to try one.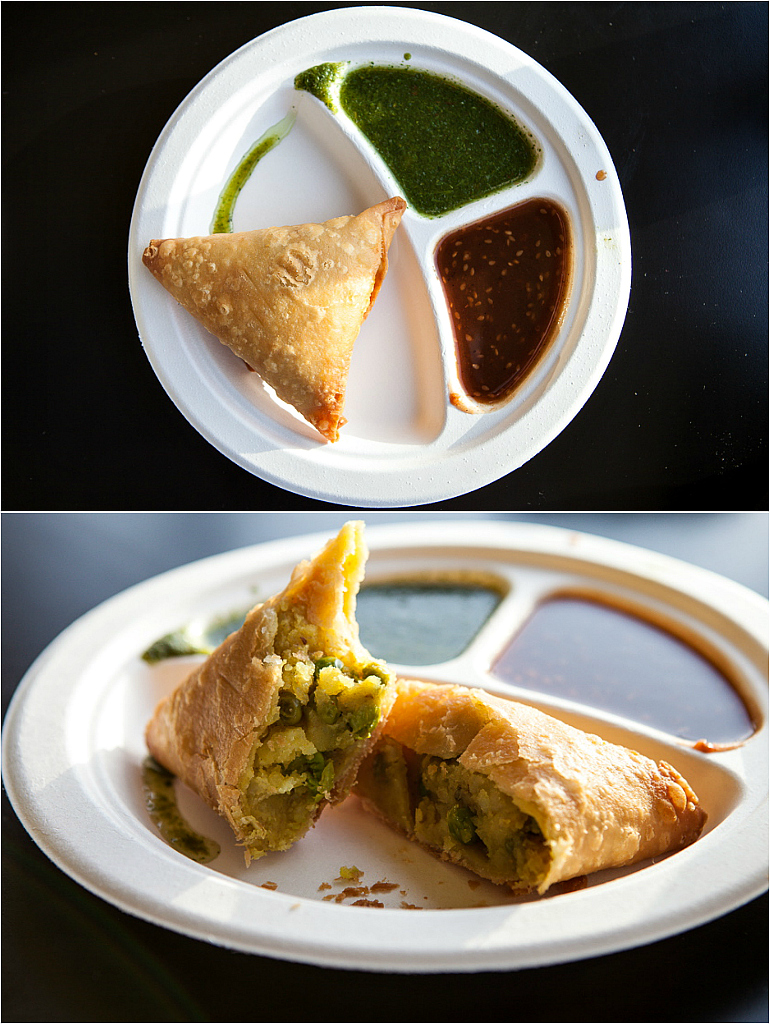 For my three-item plate, I got the chana masala, curried vegetables (which I wouldn't have gotten if I knew I was also getting vegetables soup, but c'est la vie), and my favorite item on the menu: Jackfruit Curry.  It is very different from my recipe (and much better, in my opinion).  The jackfruit is so tender and when piled on top of my chapati, it was absolute perfection.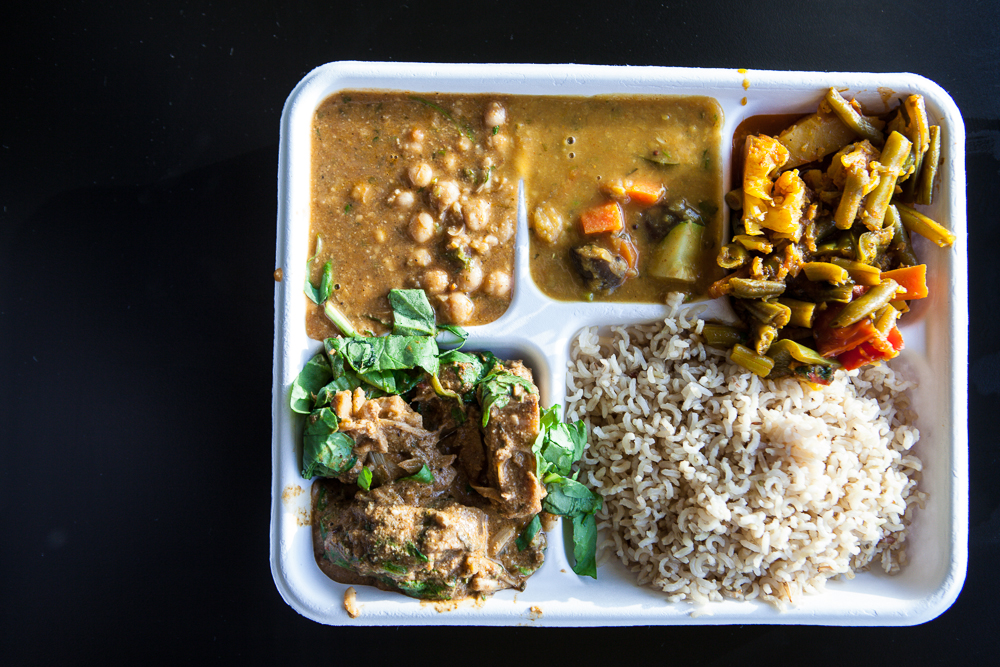 Chris also got the curried vegetables, but he got the spicy "chicken," and the BBQ soy.  I tasted a bit of the spicy "chicken" and it was pretty tasty!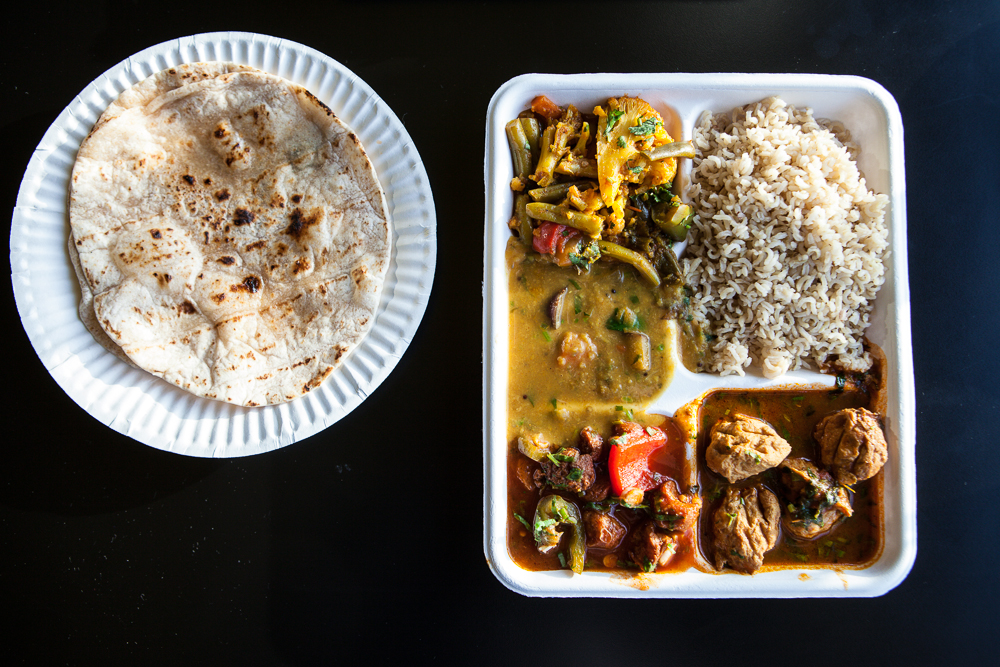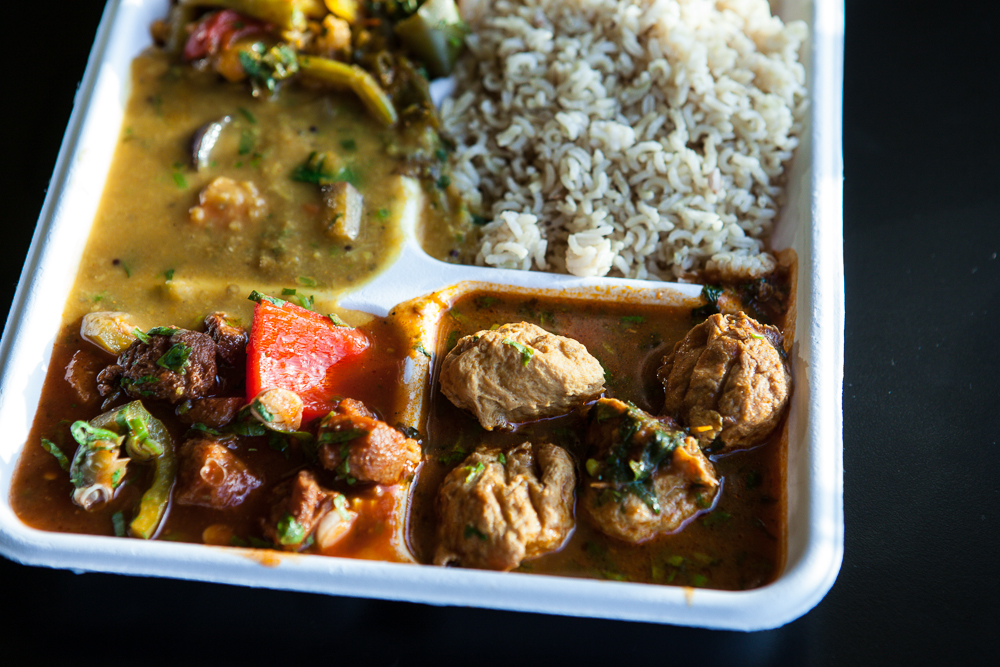 Another bonus of eating there is that there are two big screen TVs playing Indian music videos.  They're pretty fun to watch and provide for great conversation.  Also, with the new remodel, there's plenty of seating next to the windows.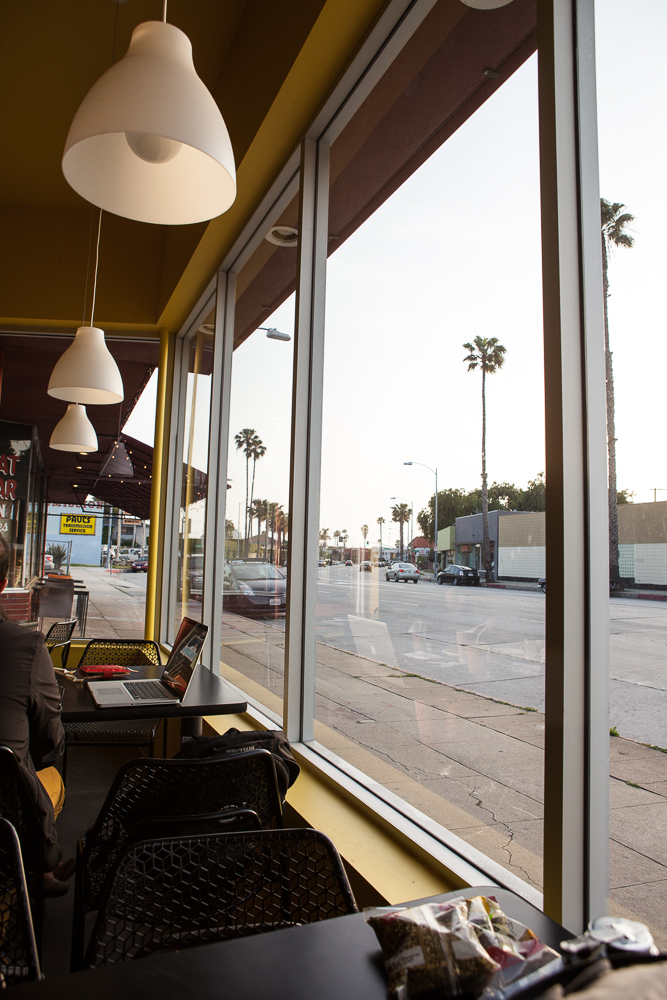 Samosa House has been around for over thirty years and they have a second location just up the street on Washington.  The second location is just a restaurant with limited seating (no market), but I've yet to go to that one.  With a big parking lot, Bollywood music videos, fantastic food, and a place to stock up on fennel seeds and jackfruit, the western location of Samosa House can't be beat.
Photography by Chris Miller