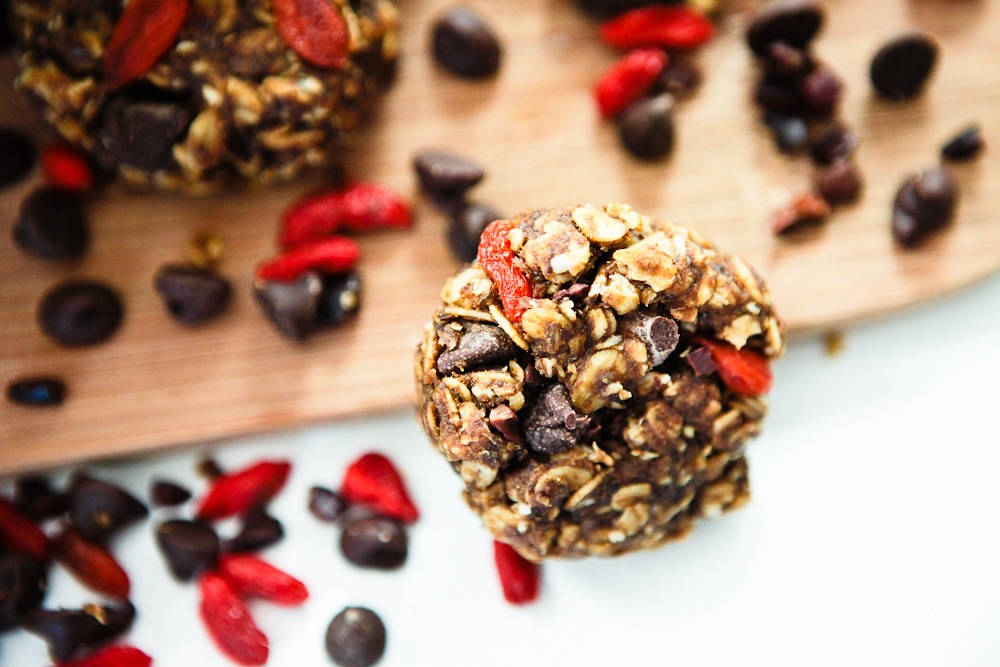 Do you ever hold onto things in your life that are not useful to you?  Perhaps it is a pair of jeans that you no longer wear, but keep because at one point, they looked really great.  Maybe it's the closet, full of baseball cards you're holding onto because they might be worth something someday.  Perhaps it is anger towards a person or situation in your past or maybe it's an expectation of your present situation that isn't matching with your current reality.  Every so often, we naturally "clean house" and purge some of these things but still hold on to others, no matter how useless they are in your life.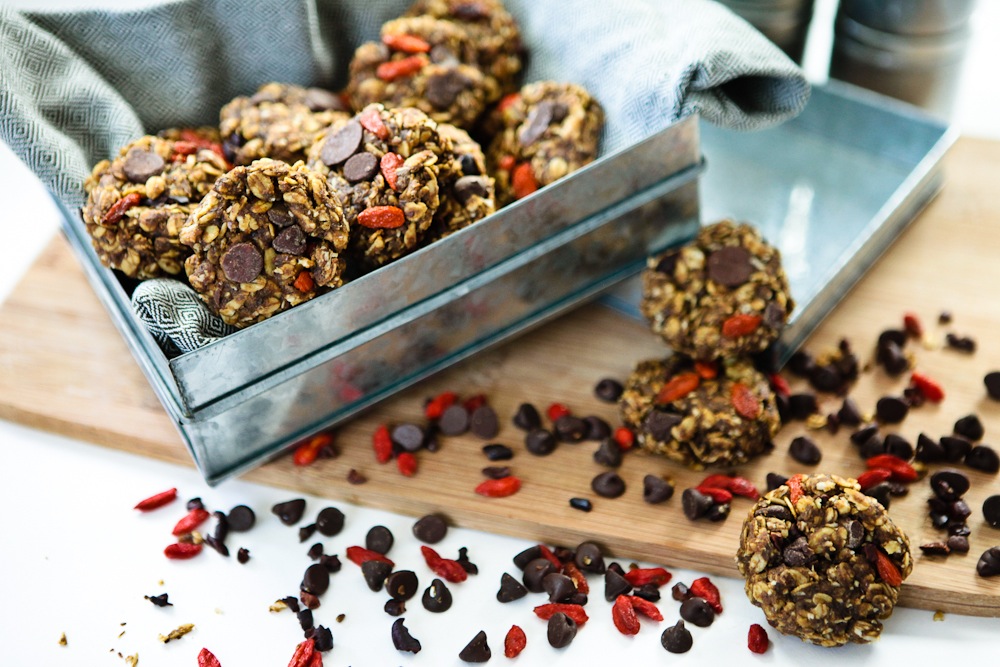 When we're young, naturally we expect that we will achieve our goals and be successful in whatever career we have chosen.  In my life, I have made a series of career moves, all for the sake of being happy and simultaneously paying the rent.  All these moves, though I've been happy through all of them, have led me to where I am now: temporarily (for the last four months) unemployed (until another project comes my way).  I am happier than I've ever been in my life, and it's given me the chance to throw myself into starting a blog (something that had been bubbling up inside me for a long while), take up yoga on a regular basis (my butt is happier than it's been in a long while), walk with Samantha, my pup, on the beach every day, and still pay my portion of the rent and the bills.  I have a great life, but there is that expectation I had of myself, created at the age of seventeen, that I would be very successfully employed.  Frustration stems from unmet expectations, so you could say that I sometimes have a generous amount of frustration that I hold onto for no good reason.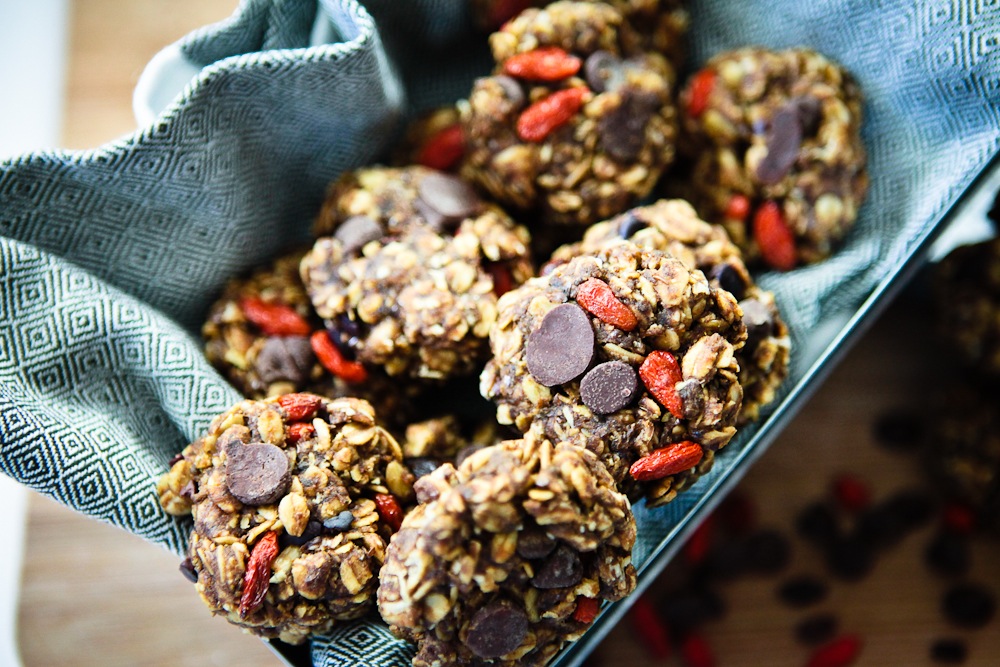 In the middle of each yoga class, my instructor has us all raise our hands into prayer, at heart's center, close our eyes, take the deepest breath we've taken all day, and with our huge exhale, let go of something that "no longer serves us."  With everyone of these exhales, I try to let go of these expectations, these old ideals, this frustration, because they no longer serve me.  Inhale everything that is wonderful about this gift of life I've been given, exhale all that distracts me from that gift.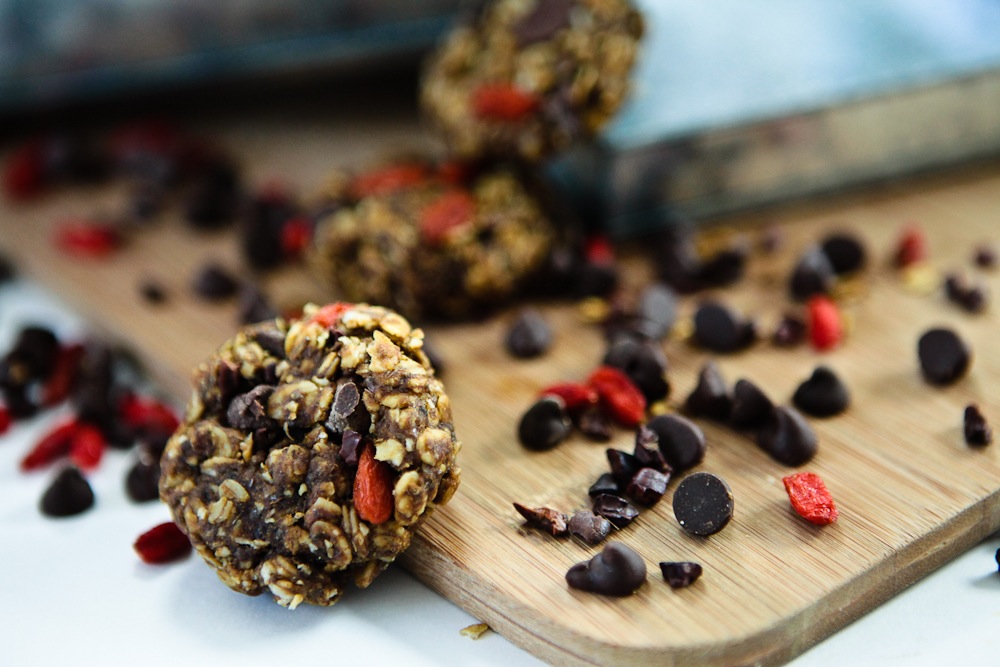 These cookies were born with that idea in mind.  Bring in all that is good for me, let go of all that does not serve me.  Bring in the rolled oats that give me energy and fiber; the goji berries that help erase free radicals in my body and slow the aging process; the cacao nibs that supply my body with more antioxidants and magnesium; the dark chocolate chips that release seratonin in my brain and make me feel euphoric; the peanut butter that gives me healthy proteins and fats; the chia seeds for their healthy omega fatty acids; the flaxmeal for added fiber; and the blackstrap molasses that provides iron for my body.  Let go of the flour (though I do believe many flours are quite good for you), the eggs, the dairy, the unhealthy oils and fats, the refined sugar- none of which I benefit from (Disclaimer: though all of my dessert recipes will be vegan, I can't guarantee all of my recipes will be this healthy).  What are you left with?  One deliciously addictive Peanut-Butter-Oatmeal-Goji-Berry-Maple-Banana-Chocolate-Chip (Everything) Cookie that will serve your body as well as it will excite your tastebuds.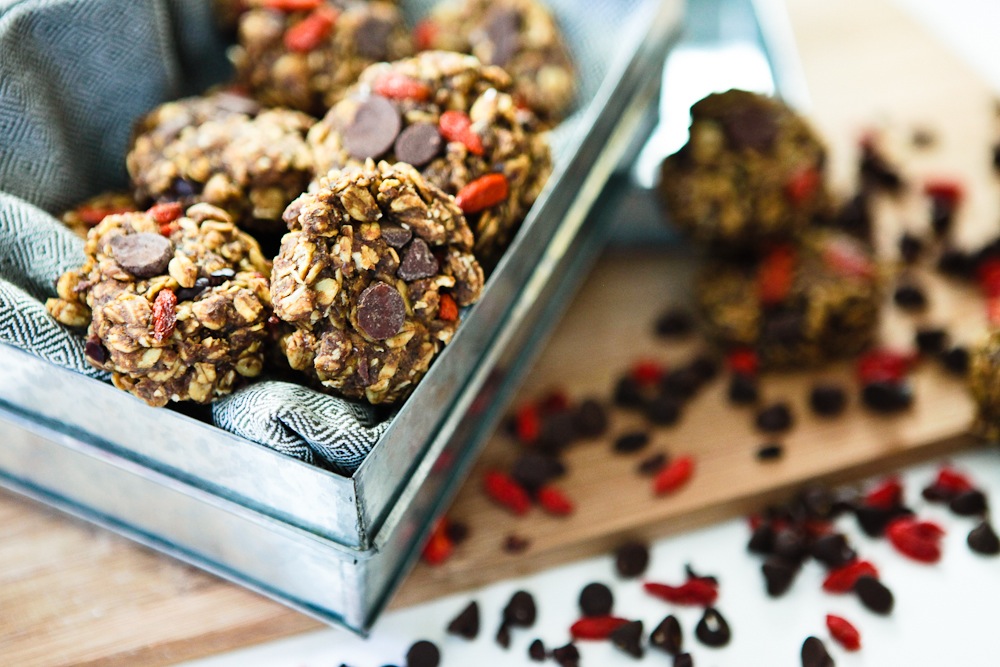 EVERYTHING/NOTHING COOKIE
makes about 30 cookies
Ingredients:
3 cups rolled oats (to make the cookies gluten-free, make sure the oats are certified gluten-free)
½ cup flax meal
1 ½ tsp baking soda
¾ tsp salt
1 chia egg (1 T chia seeds mixed with 3 T warm water and left to set until gel-like)
1 banana, mashed
1 cup peanut butter
1 T maple syrup
1 T molasses (I used blackstrap molasses)
1 tsp vanilla
1/3 cup goji berries
1/3 cup vegan chocolate chips
¼ cup cacao nibs
Instructions:
Preheat your oven to 350.  Line two baking sheets with parchment paper.  Prepare your chia egg and let it "gel" for about 10 minutes.
In a large bowl, mix together all of your dry ingredients.
In a medium bowl, use a hand mixer to blend together all of your wet ingredients.
Add your wet ingredients to your dry ingredients and use a wooden spoon to stir it together.  This will be a very thick, sticky batter so prepare to use some elbow grease.  Fold in the goji berries, chocolate chips, and cacao nibs.
Using a tablespoon, shape heaping spoonfuls into round balls, then flatten a bit.  Place them on the cookie sheets.  Bake the cookies for 10 minutes and remove from heat.  Let them cool on the baking sheet for about 3 minutes before transferring them to a cooling rack.  Enjoy!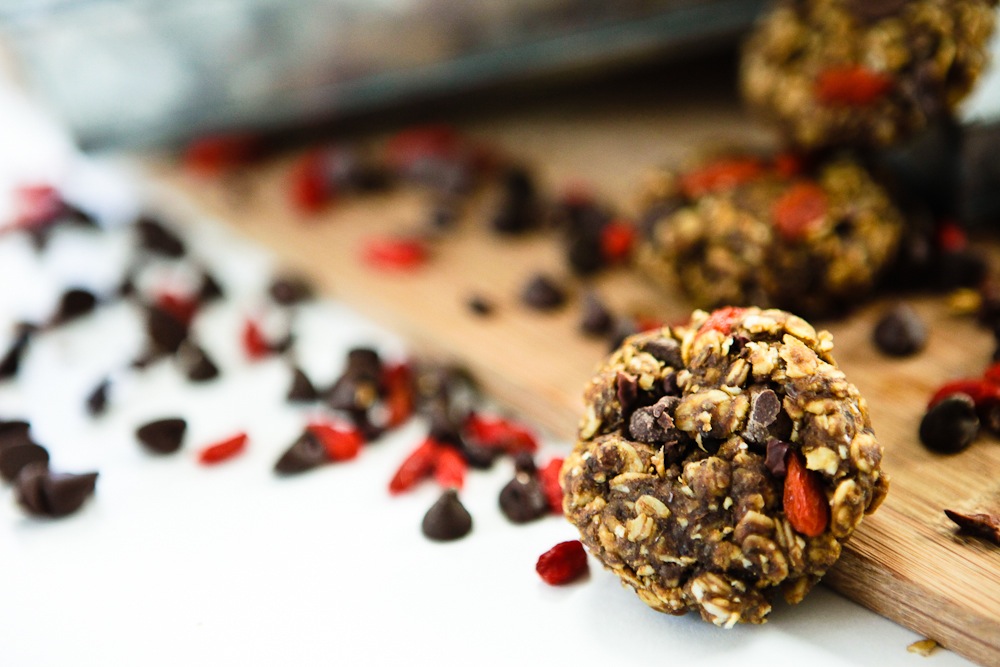 What are you waiting for?  Go ahead- inhale and exhale.
All Photos taken by Chris Miller

© Kristy Turner and Keepin' It Kind, 2012. Unauthorized use and/or duplication of this material (content and images) without express and written permission from this blog's author and/or owner is strictly prohibited. Excerpts and links may be used, provided that full and clear credit is given to Kristy Turner and Keepin' It Kind with appropriate and specific direction to the original content.