So I was thinking the other day and it occurred to me that the internet doesn't seem to have enough pumpkin recipes. Sure, there might be the occasional pumpkin pie recipe, but there's not really that much out there that demonstrate how versatile and delicious pumpkin is. The internet is virtually a pumpkin desert, so to speak, and that simply must be remedied. So I decided to bravely go where pretty much no other blogger has gone before and share a recipe for pumpkin spice waffles. You're welcome.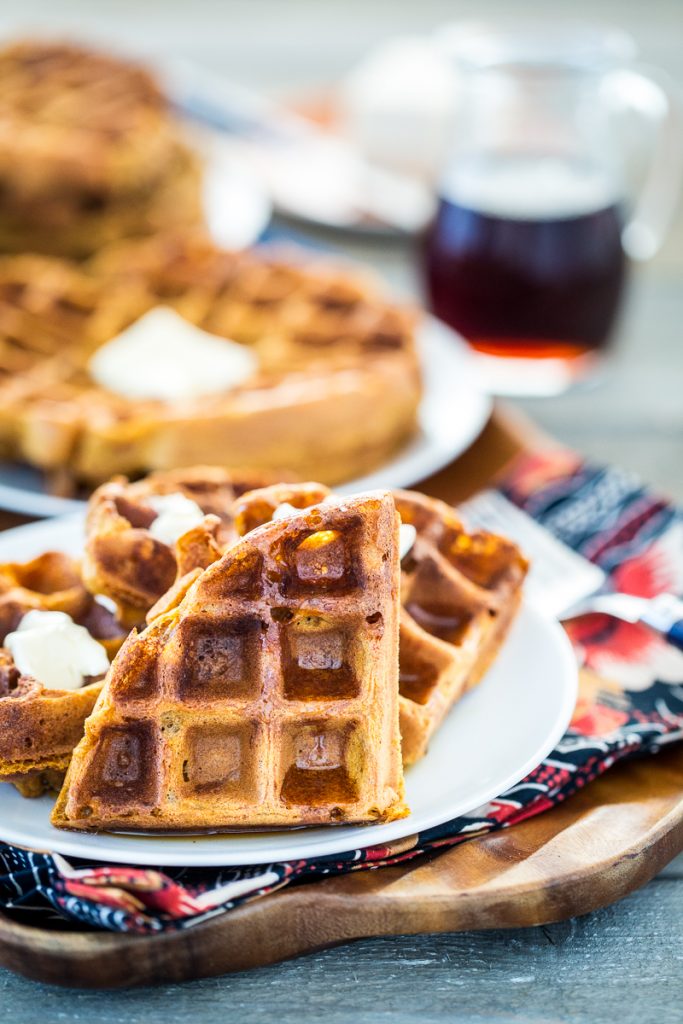 The idea for pumpkin spice waffles, especially ones that are both gluten-free and vegan, is a very novel idea and I'm pretty proud of myself for coming up with it. No one has done it before. What can I say? I'm a trailblazer.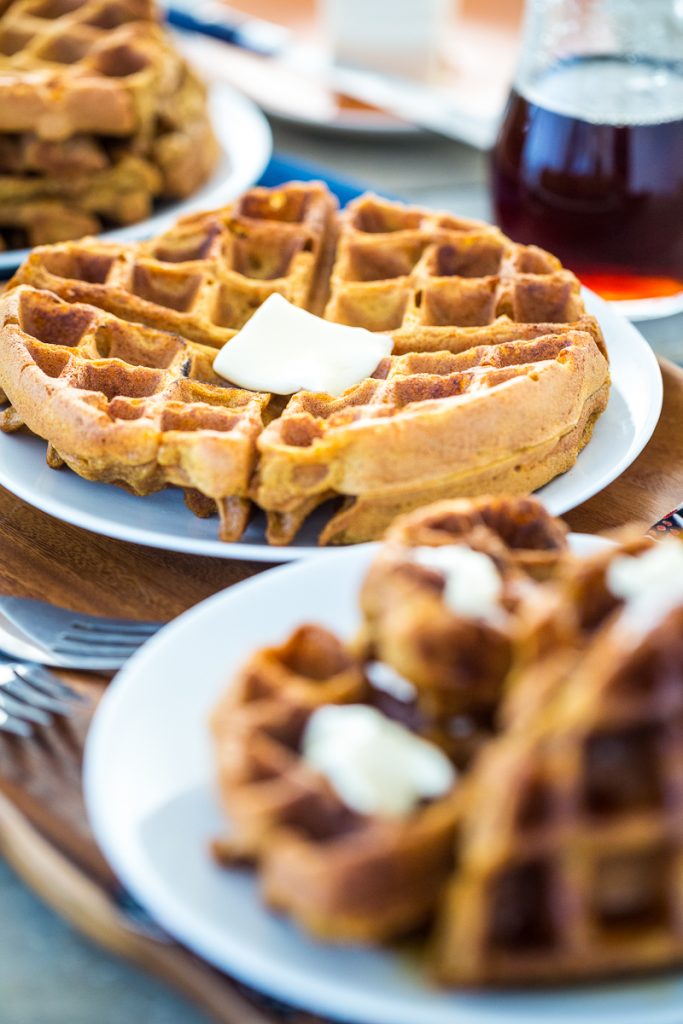 What you are about to read may blow your mind so you might want to sit down or at least hold on to something sturdy while you read this. To make these waffles, all I did was simply open a can of pumpkin puree (not pumpkin pie filling) scoop some out into my waffle batter and viola! Pumpkin waffles! But my show of pure-fucking-genius did not stop there.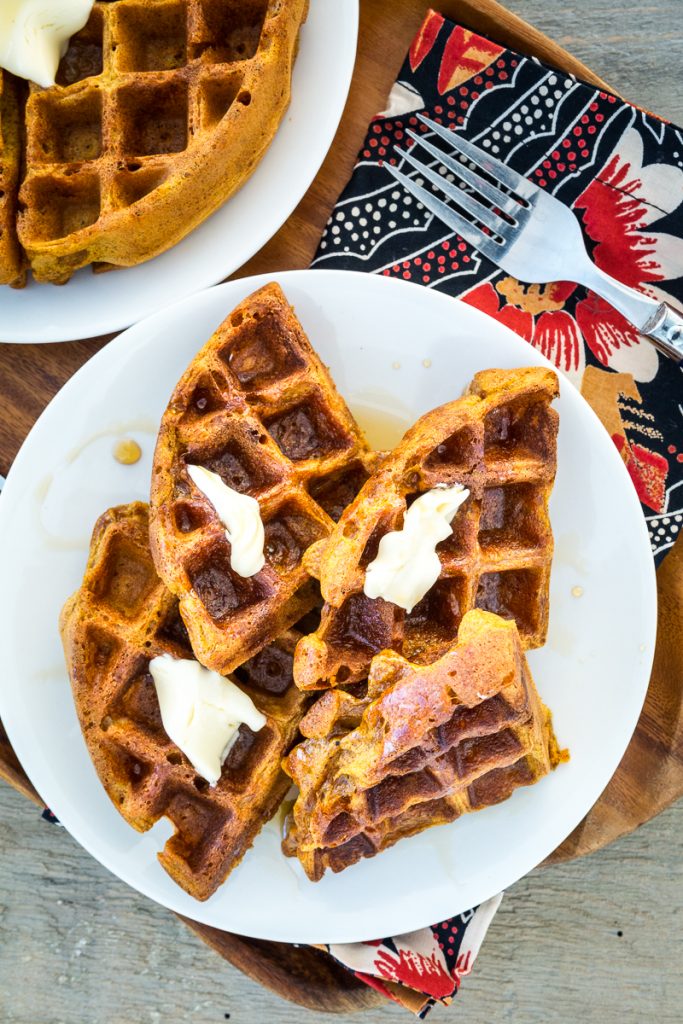 I opened up my spice cabinet and added some pumpkin pie spice! You know that jar of spice you only use once a year to make pumpkin pies? I PUT THAT IN THE WAFFLE BATTER TOO! I stirred it up, poured it in my waffle maker and then basked in my ingenuity for 5 minutes while these marvels of creative mastery filled my kitchen with an aroma so amazing that I'm sure no one has ever smelled it before because if they had, they would've made a fortune with scented candles with the same scent. Note to self: Learn how to make candles.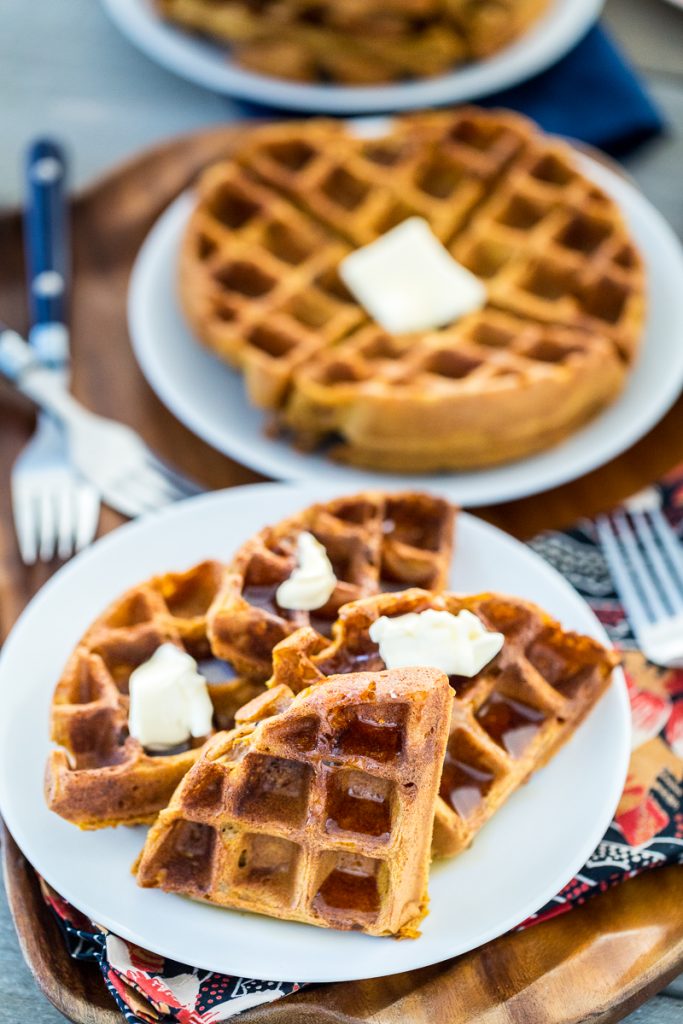 Now, these pumpkin waffles are more than just glorified scented oil plug-ins. Even though my kitchen smelled like baby unicorns, and I was so thrilled I could've stopped right there, we decided to eat these culinary masterpieces. And they tasted even better than the fragrant aura of peace and light that they emitted! I'm pretty sure time stopped while I savored my first bite. While each bite was incredibly delicious and the texture was the perfect balance of crisp and doughy, visions of the locations of every sock I've ever lost flashed through my mind. I'm sure that if I eat enough of these, I will be able to solve minor crimes or find the cure to eczema, without ever leaving my chair. I don't want to toot my own horn, but these waffles are MAGICAL.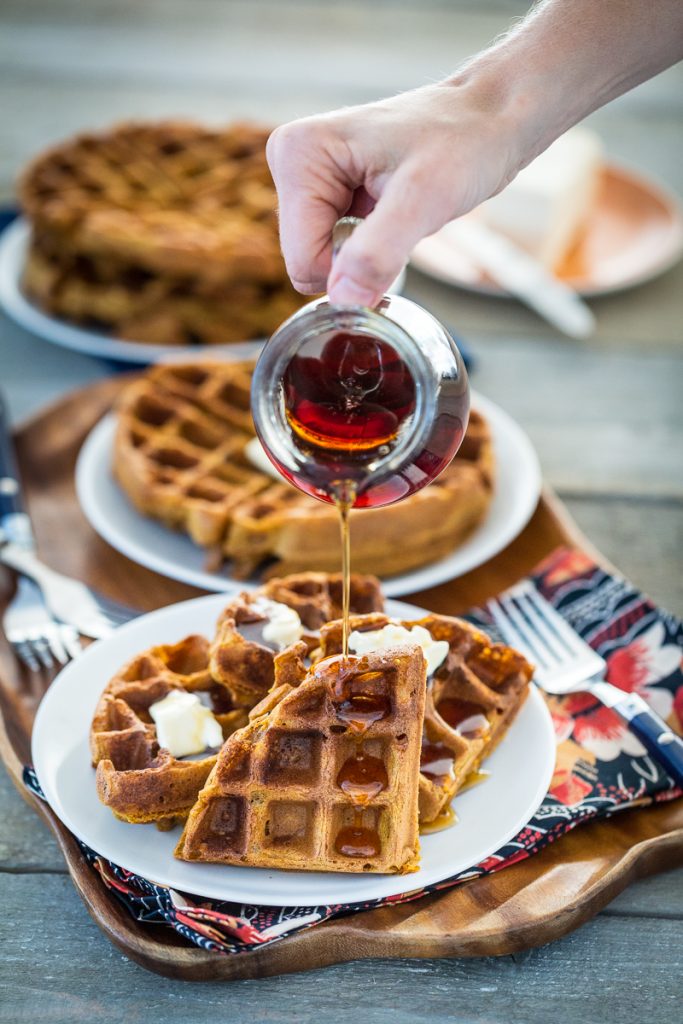 What I've learned with this experiment is that adding pumpkin to recipes, other than pie once or twice a year, can yield both an appetizing and transcendent experience. So, my friends, I am now on a crusade to be a pumpkin recipe pioneer and inundate the interwebs with a variety of pumpkin recipe. Mark these pumpkin waffles as the beginning of a truly delectable journey. I've stalked my cabinet with cans of pumpkin and I'm ready to go. Are you?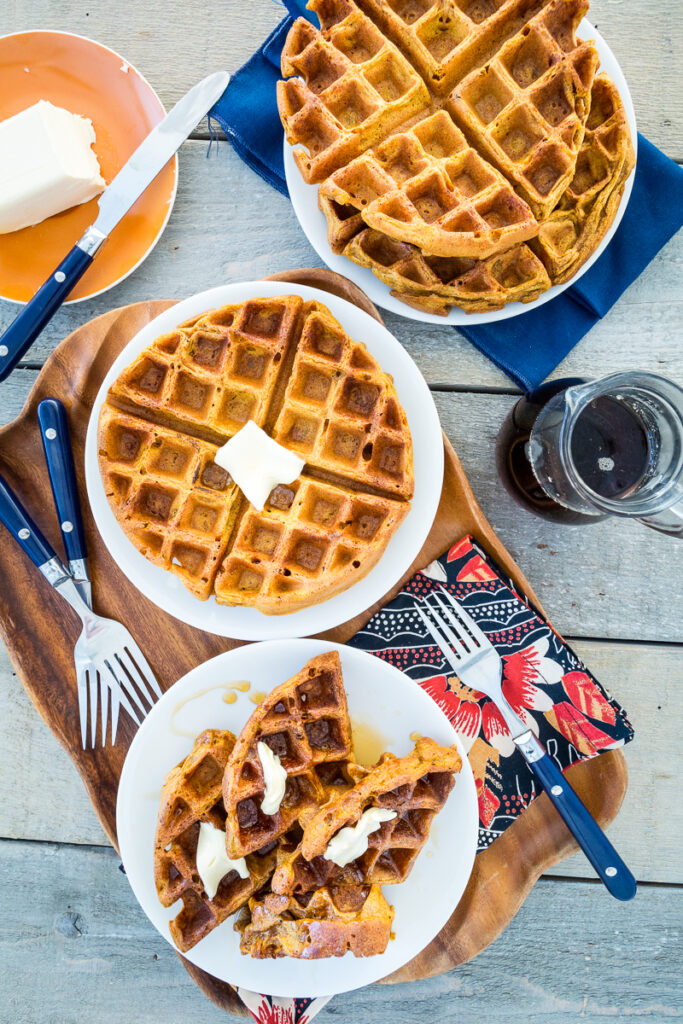 Gluten-Free, Vegan Pumpkin Spice Waffles
Ingredients
1 cup oat flour
1 cup gluten-free flour (I used Bob's Red Mill 1:1 baking flour)
¼ cup coconut sugar
1 ½ tablespoons arrowroot powder
1 ½ tablespoons baking powder
2 ½ teaspoons pumpkin pie spice (or 1 ¼ teaspoons cinnamon, ¾ teaspoon ginger, ¼ teaspoon nutmeg, ¼ teaspoon cloves)
¾ teaspoon salt
1 ½ cups nondairy milk
1 cup pumpkin puree
¼ cup aquafaba
¼ cup melted coconut oil
1 teaspoon vanilla extract
Instructions
In a large bowl, whisk together the oat flour, gluten-free flour, coconut sugar, arrowroot powder, baking powder, pumpkin pie spice, and salt.
In a medium bowl, whisk together the nondairy milk, pumpkin puree, aquafaba. Then whisk in the coconut oil and vanilla extract and quickly pour into the bowl with the dry ingredients (you want to prevent the melted coconut oil from solidifying once it hits the cooler wet ingredients). Stir until fully combined.
Preheat your waffle iron, if needed. Pour the batter in your waffle iron, and cook according to your waffle iron's instructions. Serve immediately. Enjoy!
Notes
If you're not serving them right away, reheat your oven to 200 F and place a cooling rack on top of a baking sheet. Place each waffle, as they come out of the waffle iron, on the rack, and place the rack in the oven. Don't leave them there for longer than 20 minutes or they may get hard.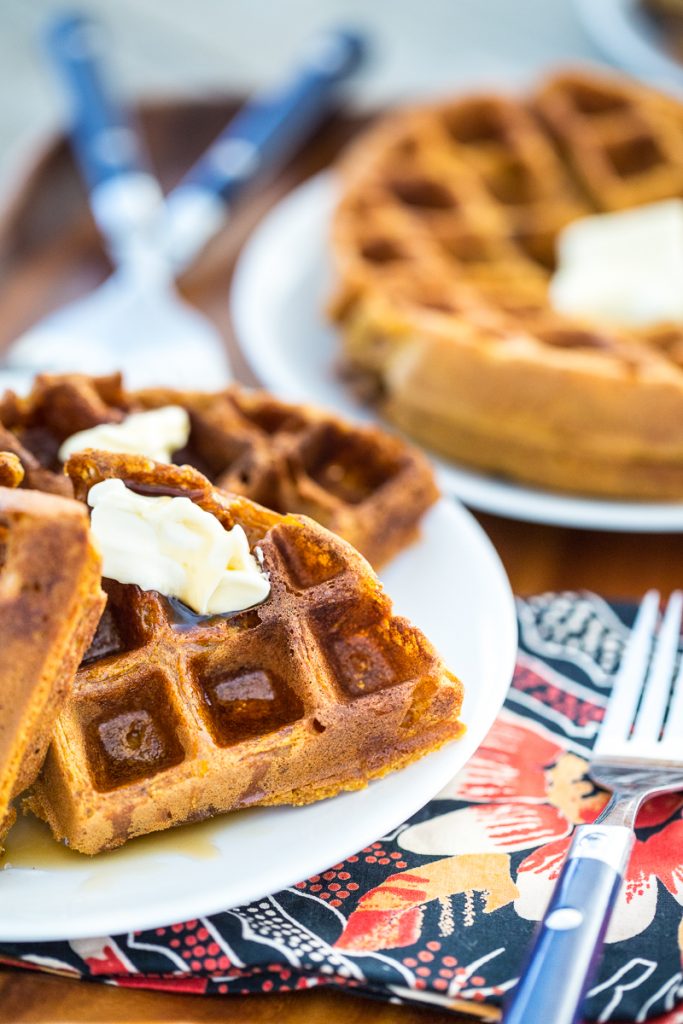 Photography by Chris Miller