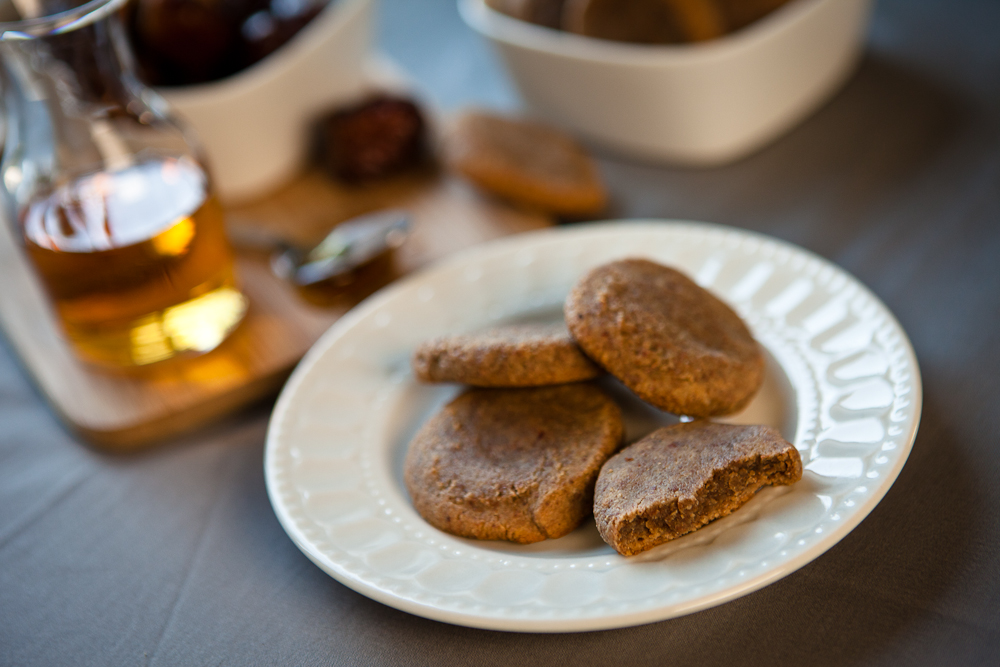 Growing up, my mom and I would make cookies from one of those pre-made Pillsbury "Chocolate Chip Flavored" Cookie Dough rolls.  We would make them in the evening and by the next morning (after I ate the last couple for breakfast), they were all gone.  This is due to the fact that we would leave the cookie sheet out on the counter and throughout the evening, either my mom, my dad, my brother, or myself would snag one or two or four.  When it comes to cookies, back then, my family and I all had pretty similar tastes.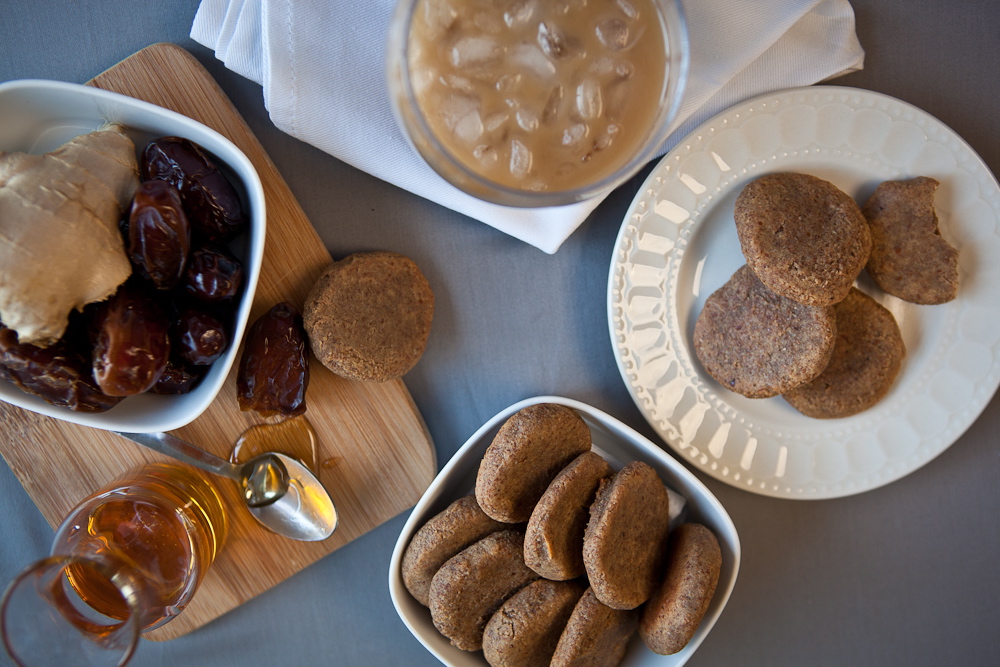 If I were to make a batch of (vegan) chocolate chip cookies today, you know who would eat them?  Chris and I.  Sophia might nibble on one, if there were no Oreo-type cookies in our house (every now and again, we will pick up a package of Newman O's for Sophie).  Max turns his nose up to anything with "chocolate" in the title and most everything that has "cookie" in the title.  Sharing a batch of cookies in this house was something I never expected to happen.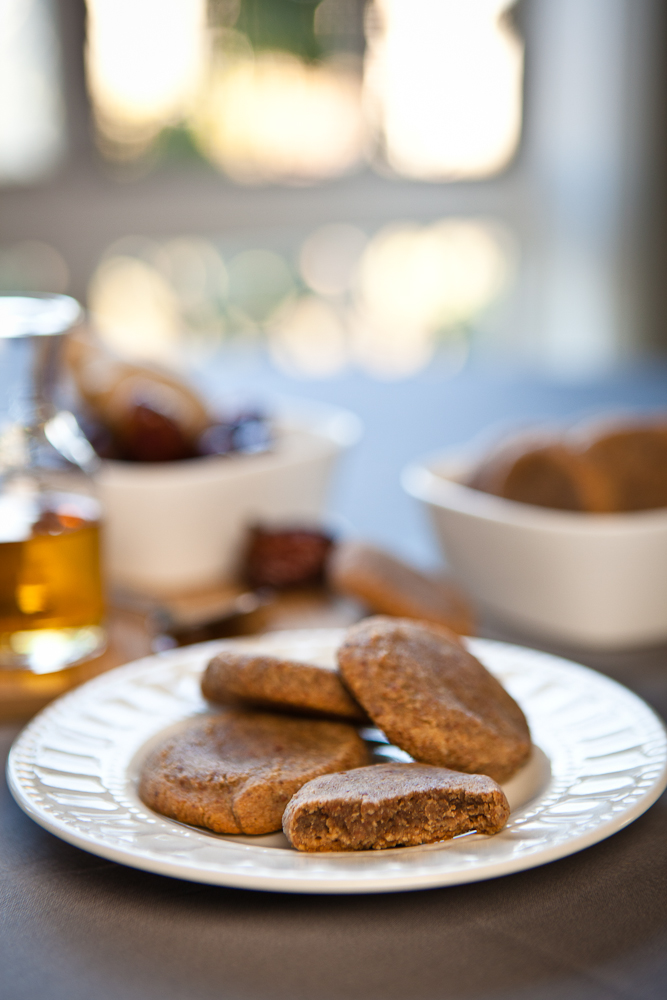 The first time I made these, both Max and Sophie were carrying on about how great the house smelled, and as soon as I pulled them out of the oven, both of them asked to try one.  I thought for sure Sophie would not like it as she has stated that she detests almonds and I thought Max would quickly catch on that there was ginger in it and thus spit it out.  And what happened?  They asked for seconds.  And thirds.  By the time Chris got home, there was only 1 left.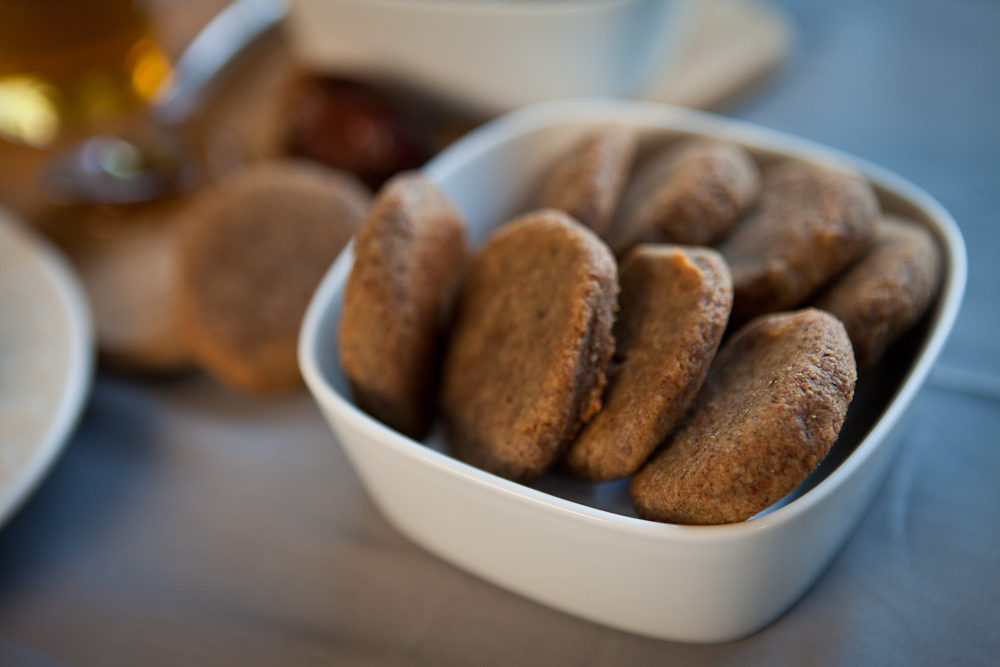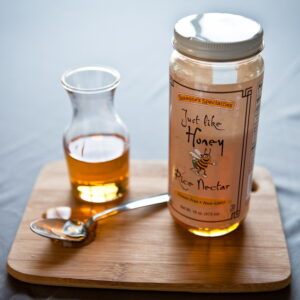 The second time, I traded out the agave syrup I had used previously, for Suzanne's Specialties "Just Like Honey" Rice Nectar.  I had spotted it recently on a Vegan Essentials shopping spree (I had been given a gift card), and being a former honey-snob, I decided that I must try it.  When I first poured it out, I was amazed with the viscosity and thickness of it.  I stuck my pinkie a spoon in to test it and the taste blew me away.  It was so rich and sweet (it is composed primarily of maple, agave, and brown rice syrups), but it had floral undertones with an almost fruity aftertaste.  I can only describe it as magical because it tasted better than I remember honey tasting!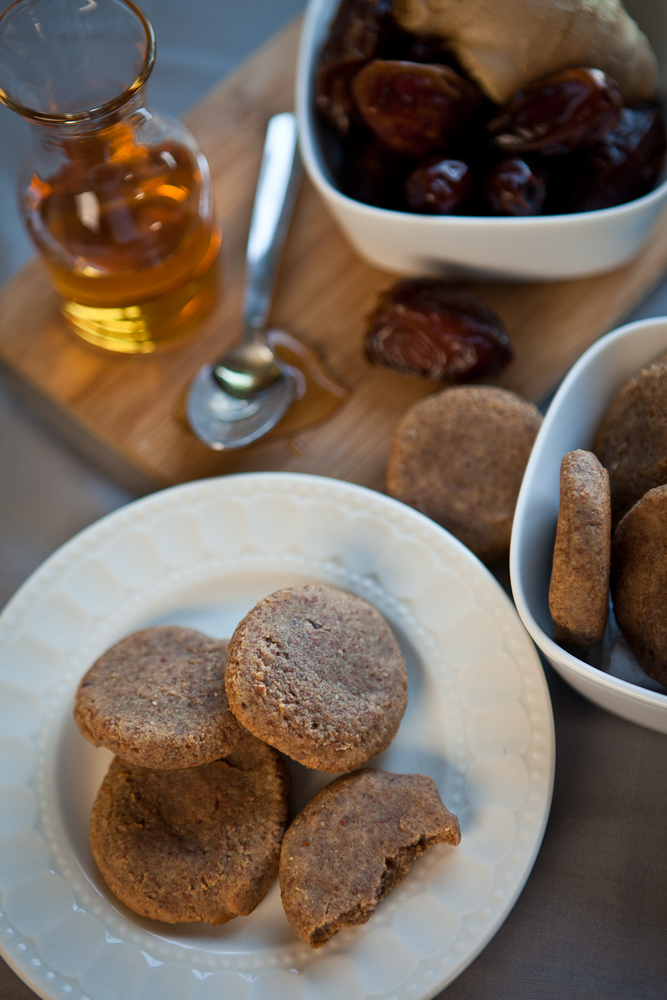 Once this batch came out of the oven, Chris wasted no time in getting his share, even snagging one when I wasn't looking.  The twins ran to the kitchen before I even finished asking "Do you guys want to try one of these cookies?"  I, of course, love them as well, and I will happily be making again (and again and again) because sharing a batch of cookies with my family makes me very, very happy.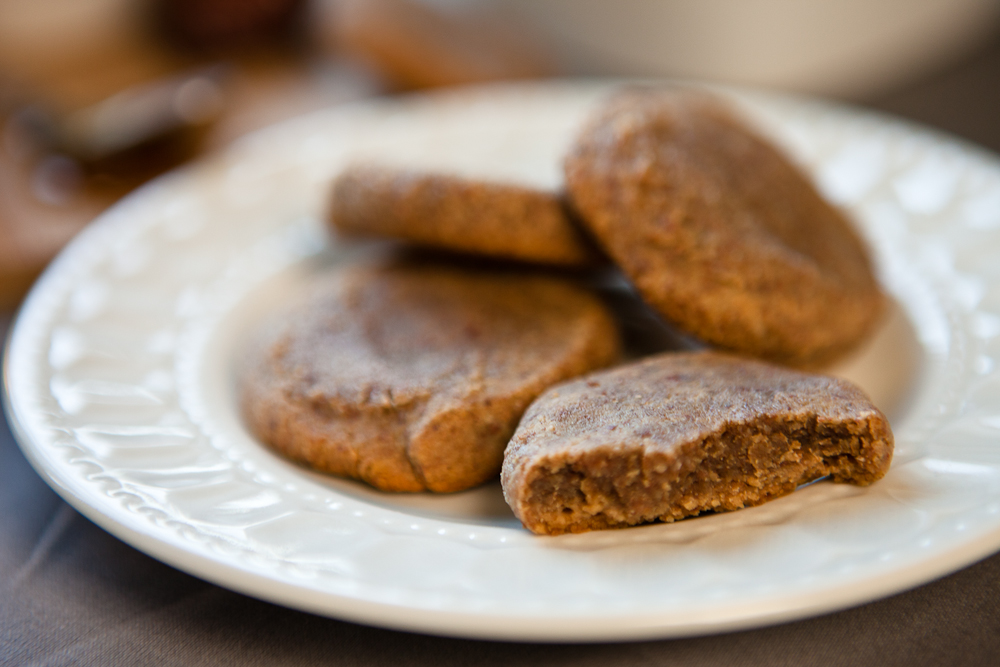 "HONEY" ALMOND GINGER DATE COOKIES
makes about 15-16 cookies
Ingredients:
1 3/4 cups almond flour
4 medjool dates, pitted
1/2 cup almond milk
¼ cup "honey" rice nectar
2 inch knob of ginger, peeled and grated (I used a microplane)
1 tsp cinnamon
½ tsp cloves
¼ tsp sea salt
Instructions:
 Soak the dates in the almond milk for 2 hours.
After the dates have soaked, puree the dates in a food processor until mostly smooth.  Add the ginger, ¼ cup of almond milk (do not use the full ½ cup), and "honey" and puree until smooth.  Add the spices and pulse to mix in.  Add the almond flour in ½ cup increments, processing after each addition.  Continue until all the flour is mixed in.
Transfer the dough to a bowl and refrigerate for 30 minutes.
Preheat the oven to 350.  Line a baking sheet with parchment paper.  Once the dough is done chilling, quickly form your cookies.  Using a tablespoon, take heaping spoonfuls of dough, use your hands to roll it into a ball, and place them on the prepared baking sheet .  Flatten each cookie with the bottom of a glass or measuring cup.
Bake the cookies in the oven for 12 minutes or until slightly golden and firm.  Remove and let cool on the baking sheet for a couple minutes before transferring to a cooling rack.  Enjoy!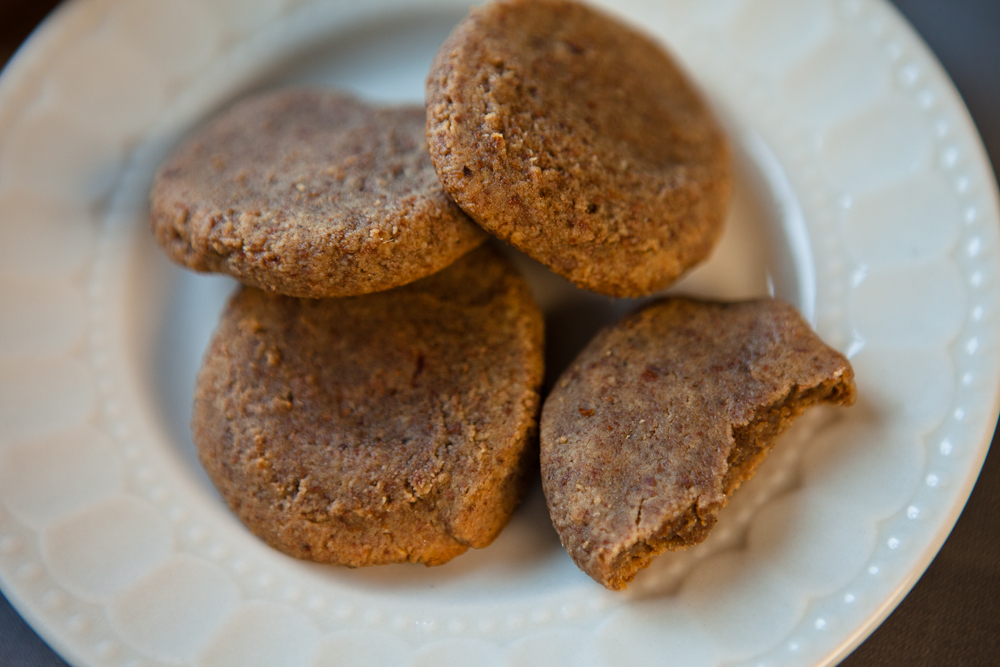 Is there a type of dessert that your family enjoys?
This recipe is being shared with Ricki's Wellness Weekends and Gabby, Shelby and Carrie's Healthy Vegan Fridays.
Love animals? Help support Farm Sanctuary's mission to protect farm animals from cruelty! Keepin' It Kind's goal is $500, but we can't do it alone! Together, we can make a real difference for farm animals everywhere. Donate today!  Learn more about Why I am Walking for Farm Animals and join our team!
 All Photos taken by Chris Miller
© Kristy Turner and Keepin' It Kind, 2012. Unauthorized use and/or duplication of this material (content and images) without express and written permission from this blog's author and/or owner is strictly prohibited. Excerpts and links may be used, provided that full and clear credit is given to Kristy Turner and Keepin' It Kind with appropriate and specific direction to the original content.