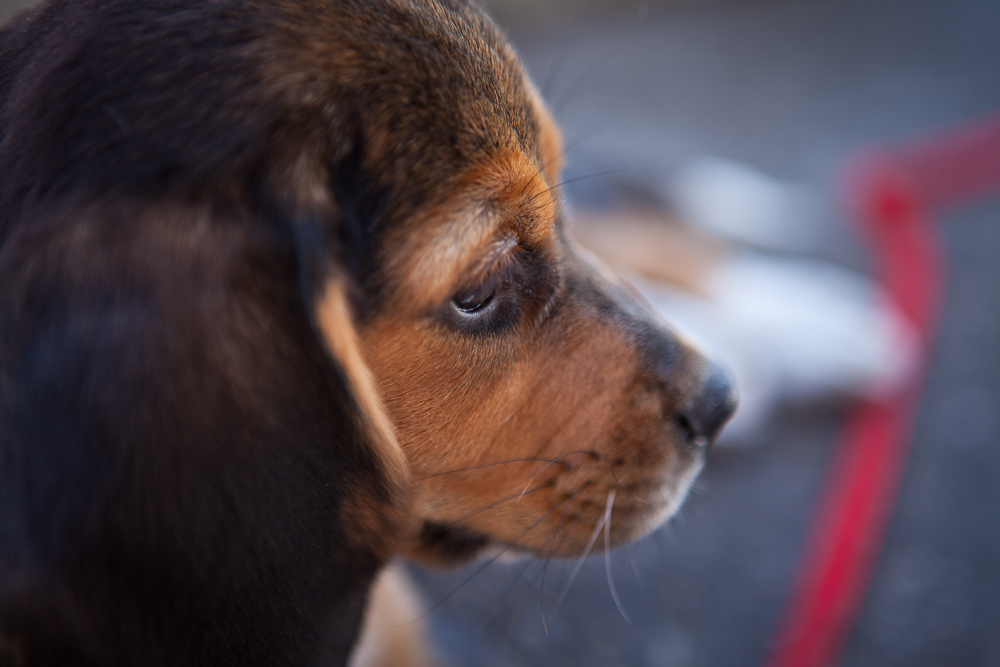 Last November, I saw this video, showing a group of beagles, rescued from a lab, setting foot on grass for the first time in their lives. It was one of the most moving moments I have ever seen and I sobbed uncontrollably for about half an hour.  I then began to research ARME and their Beagle Freedom Project.  Beagles are an extremely docile and friendly breed, with a huge drive to please people which makes them the perfect candidate for being tested on in labs.  The Beagle Freedom Project works to rescue these beagles from labs and find loving homes for them.  I was so impressed with this organization, I began following them on Facebook (I also just love seeing pictures of beagles).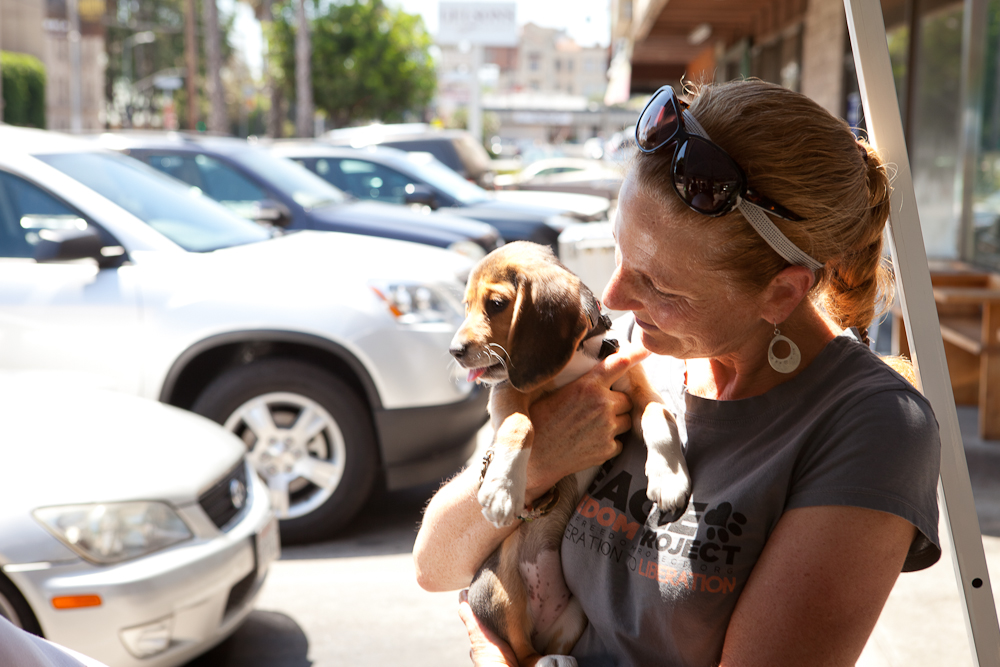 Last week, they posted on Facebook that they would be hosting a vegan bake sale to raise money for The BFP and holding an adoption event for a group of very young puppies they had recently rescued from a lab.  Vegan baked goods and puppies?  Heck yes!  I knew immediately what my Sunday plans were.  It didn't hurt that the event was being held at Locali Conscious Convenience, home of one of LA's best vegan Reubens (I can never decide which Reuben I like better- Flore's or Locali's).  Vegan cupcakes, Reubens, and puppies- Oh my!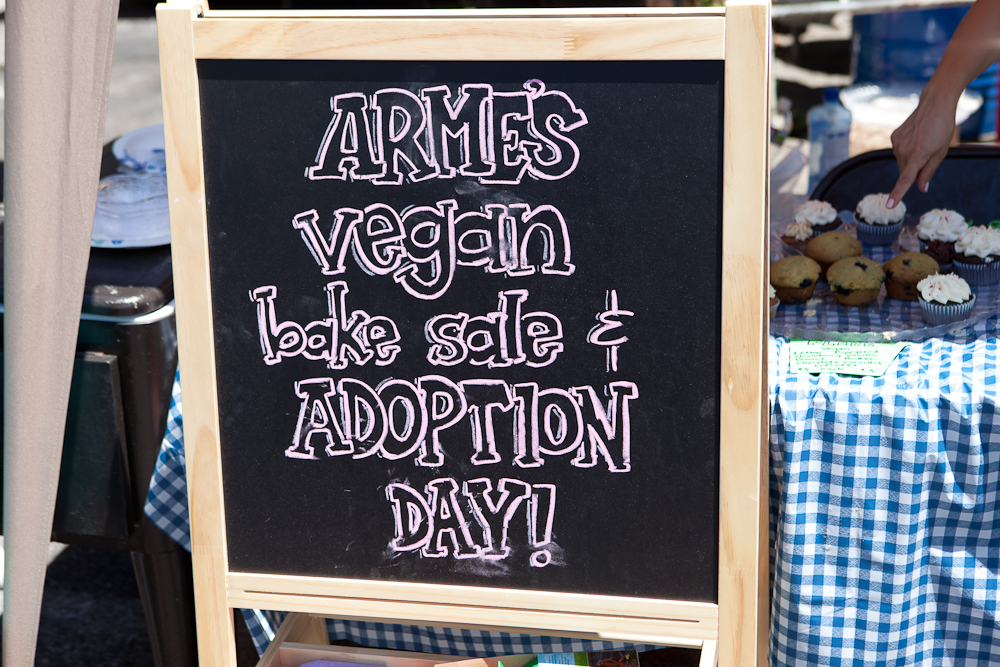 Sunday, Chris and I made the hour long drive across the city.  About ten minutes before we got there, I started getting excited.  Excited as a little kid, itching to go into a toy store.  Puppies just do that to me.  It may have also been the fact that we hadn't had breakfast yet in order to save our appetite for Locali.  Once we parked the car, it took every ounce of will power I had in me to not take off running down the street to see the puppies.
Boy, were there puppies!  And vegan baked goods galore!  They told us that they had rescued all of these puppies at just 5 weeks old.  They were all so tiny and so precious.  Chris and I counted our pockets to see how many we could possibly walk away with (four).  After oohing and aahing over the puppies and the baked goods (many of which were from Flore and Clara's Cakes), we headed in to Locali to get our Reubens on.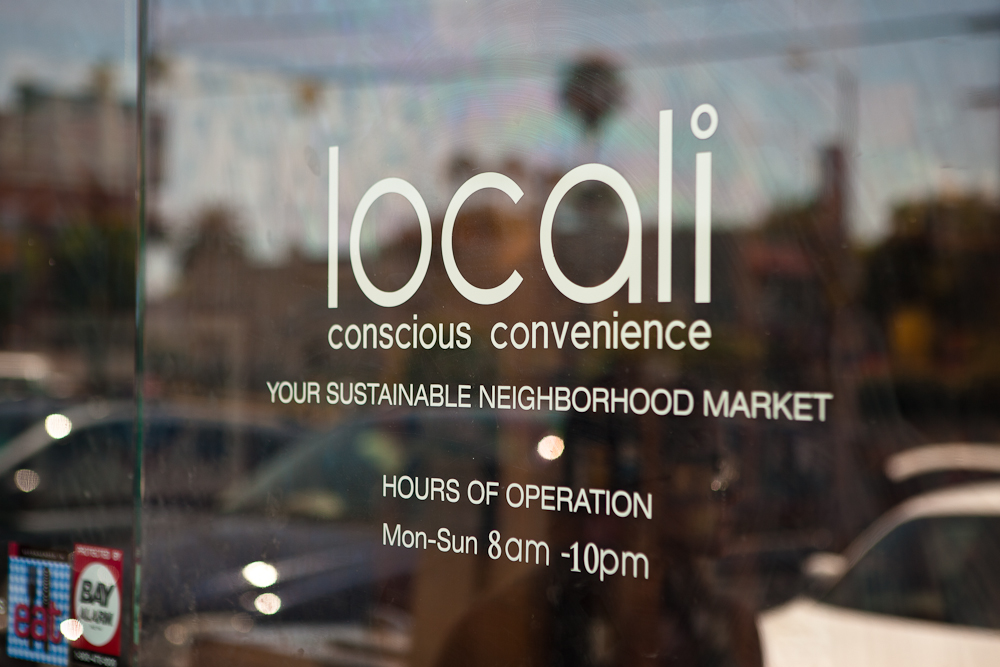 Locali is a small convenience store, filled with vegetarian and vegan food and drinks, as well as books and other items for the conscious shopper.  They also have a menu which offers several sandwiches and salads, as well as their all-day Badass Breakfast Sandwiches.  For their Reuben, Locali marinates their own tofu deli slices and then combines it with Daiya cheese, sauerkraut, vegan russian dressing, and then piles it high between two slices of marbled rye bread.  Their Reuben is so addictively tasty, filling and satisfying in a "soul-soothing" sort of way.  The Locali Reuben does my soul good.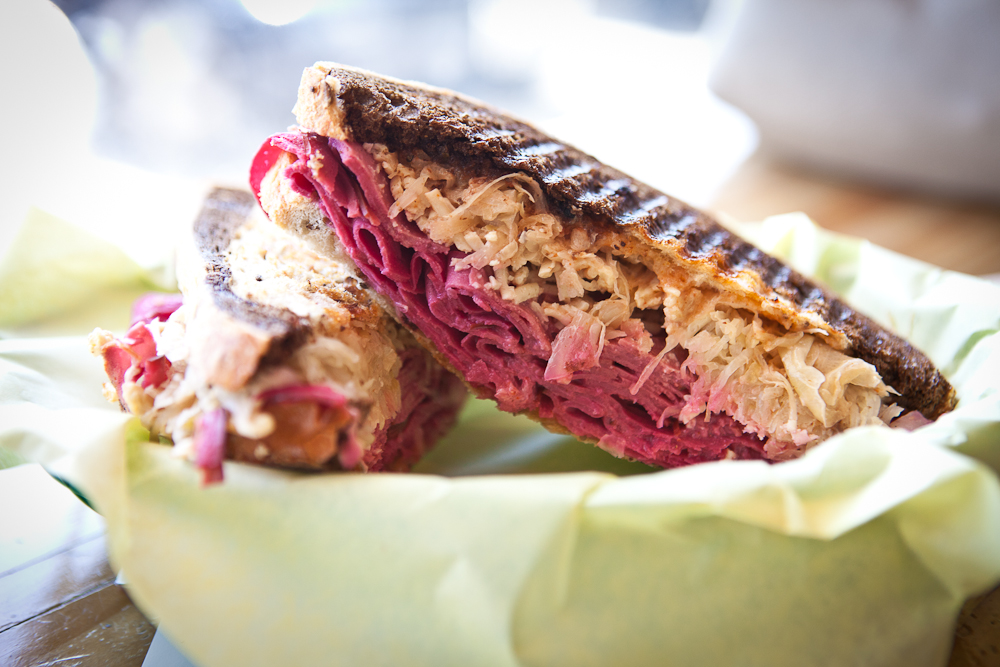 After Reubens, it was time to give some puppies some love and stock up on vegan baked goods.  We got some mini cupcakes, some cookies, some vegan dog treats, and a few other things.  I talked to one young lady (I wish I had gotten her name- she was so lovely) who had adopted one of the baby beagles and was telling me how her four other dogs got along with the new addition.  She really made me realize how adaptable dogs can be when introduced to a new canine addition to the family.  She also made me realize how much I wanted to have five dogs like her.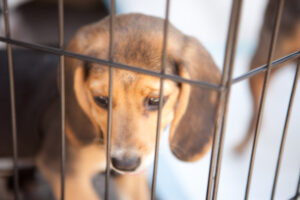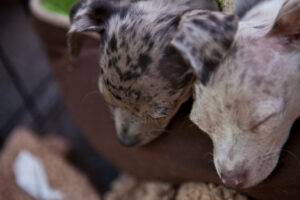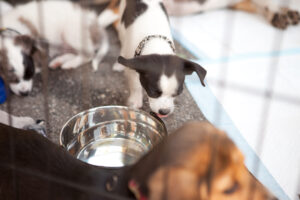 By the time we left, Chris and I were elated to hear that the adoption process had begun for many of the puppies.  The bake sale had also been a success.  We are so thankful that there are organizations like The Beagle Freedom Project (and thankful for restaurants like Locali that allow them to hold vegan bake sales there), doing their best to fight for animal rights and helping less fortunate animals find the homes they deserve.  Please support The Beagle Freedom Project by liking them on Facebook or Twitter, and help their cause by not buying from companies that test on animals and choosing cruelty-free alternatives.  You can also help dogs like these by choosing to foster or adopt animals in need, rather than buying them.
Keepin' It Kind is participating in the Walk for Farm Animals to give hope to millions of abused and neglected farm animals! Please support me by making a Donation today. Together we can make the world a more compassionate place for animals!  Learn more about Why I am Walking for Farm Animals and join our team!
All Photos taken by Chris Miller
© Kristy Turner and Keepin' It Kind, 2012. Unauthorized use and/or duplication of this material (content and images) without express and written permission from this blog's author and/or owner is strictly prohibited. Excerpts and links may be used, provided that full and clear credit is given to Kristy Turner and Keepin' It Kind with appropriate and specific direction to the original content.